The 5 Best GPS Trackers in Singapore for Less than $100
If you tend to forget where you last placed your phone, wallet, or bag, you might want to get your hands on the best GPS trackers in Singapore. Using such a device makes it easier for you to locate such items.
What's more, the best GPS trackers in Singapore can also be used to track the location of people important to you. If you want to know the location of your child — whether they're at school or not — having the best GPS trackers in Singapore will definitely be a great help.
If you're looking to try out the best GPS trackers in Singapore, worry no more because we have you covered with our list of the ones worth your attention.
But before we move on to our picks, we'll share a few tips that you should consider before taking home a GPS tracker. If you already know these things, though, feel free to skip ahead to our list of trackers.
Anyway, let's start!
Factors to Consider When Buying a GPS Tracker
GPS trackers are definitely not easy to get hold of because there are a lot of factors to consider. If you want to make sure that you're buying the best GPS trackers in Singapore, you have to know about these things.
One of the first things that every buyer should consider is the real-time tracking ability of a GPS tracker, for example. After that, design, monitoring capacity, and tech support are qualities worth noting as well.
Let's go over each point below.
1. Real-time Tracking
It's no secret that people buy GPS trackers for their real-time tracking abilities. You wouldn't want to get your hands on a tracker that can't indicate the position of a person or item in real time, would you?
Anyway, the real-time tracking of GPS differs from one unit to another. Some devices don't allow users to manually ping their trackers to know real-time location at any given time.
There are also units that only provide location updates after every 3 hours, or depending on the configuration of the unit.
2. Design
If you're not that particular with design, then you might be fine with any type of GPS tracker as long as it gets the job done.
However, if you tend to get picky with designs, then you have to choose a unit that's easy to use and understand. One thing you should always look out for is an SOS button for emergency purposes because it always comes in handy.
More than that, a GPS tracker must always come with a panic button and battery life indicator. It must also have an easy-to-access charging point and be water-resistant.
3. Monitoring Capacity
Monitoring a GPS tracker can be done using either a computer or a mobile device. Some models even come with their own mobile applications.
In our opinion, a GPS tracker with its own mobile application is the easiest one to monitor, especially if you have no access to a smartphone.
If a GPS tracker doesn't have a mobile application, just make sure it's preconfigured to reflect its location to a web-based tracking website.
4. Tech Support
Lastly, it would be nice to get a GPS tracker with reliable tech and customer support in case you find it hard to control the device. Some GPS tracker manufacturers offer both direct phone support or web-based support, so make sure to look out for either for those.
The Best GPS Trackers in Singapore 
And that's it for our guide on how to pick out the best GPS trackers in Singapore. So, by now, you should be ready to see our picks!
Without further ado, here are our picks for the GPS trackers that won't make your pockets hurt:
1.   Nut Mini Smart Tracker
Best for Compact Design
Price: $17.84
If you're looking for an affordable GPS tracker, then look no further than the Nut Mini Smart Tracker. It's one of the smallest and most compact GPS trackers we've ever seen, weighing no more than 70 grams!
Speaking of size, it's as small as a mobile SIM card, making it easy to insert inside your wallet, car, luggage, and even the bag of your child. If your item goes out of range, it will alert you through its mobile application.
What's more, all you need to do is beep the button to know where the item you're looking for is located — which is why we've called it one of the best GPS trackers in Singapore.
On the other hand, it doesn't come with an emergency button or a battery life indicator, but considering its price, it's already a steal!
Highlights
With mobile app
Compact design
Android and iOs compatible
2.   Mini Smart Finder Bluetooth Tracer
Best for Affordability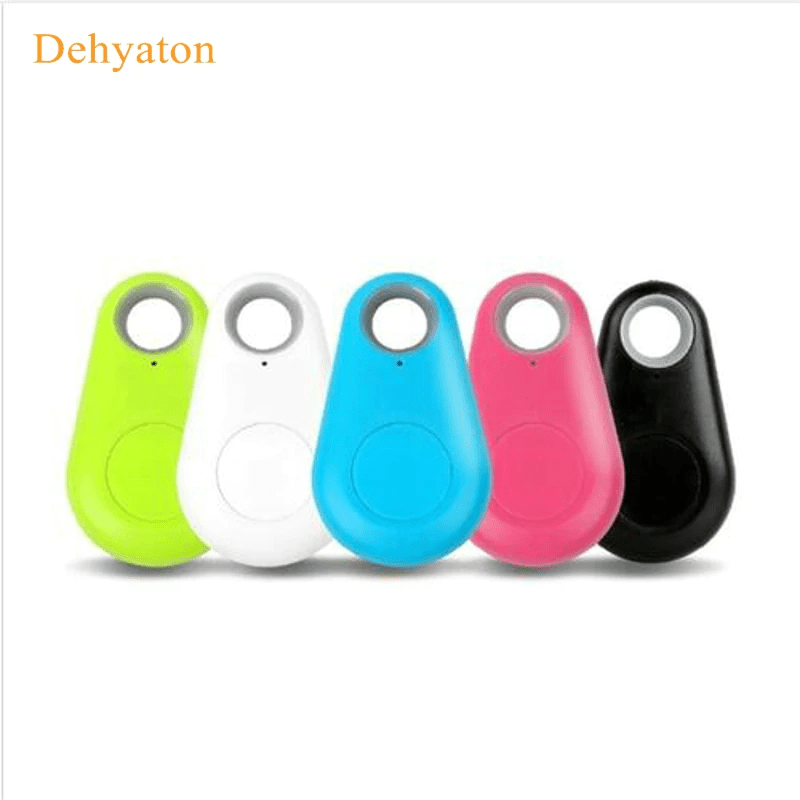 Price: $7.90
For no more than $8, you can get your hands on one of the best GPS trackers in Singapore. It's small, portable, and compact — it can fit inside your wallet, luggage, bag, and even your car, so gone are the days of struggling to look for these items!
Despite its cheap price, it definitely gets the job done. However, don't expect that it will come with additional features as you're basically buying it for its real-time tracking abilities.
Another reason we consider it one of the best GPS trackers in Singapore is that it comes with a mobile application that makes it easier to monitor the location of your item.
If you own a dog, you may also wrap it around their neck as a necklace in case they run off while you're taking them for a walk! It also comes in different colours.
Highlights
Affordable price
With voice recording
Compact and lightweight
3.   Orbit Tracker Card
Best for Finding Wallets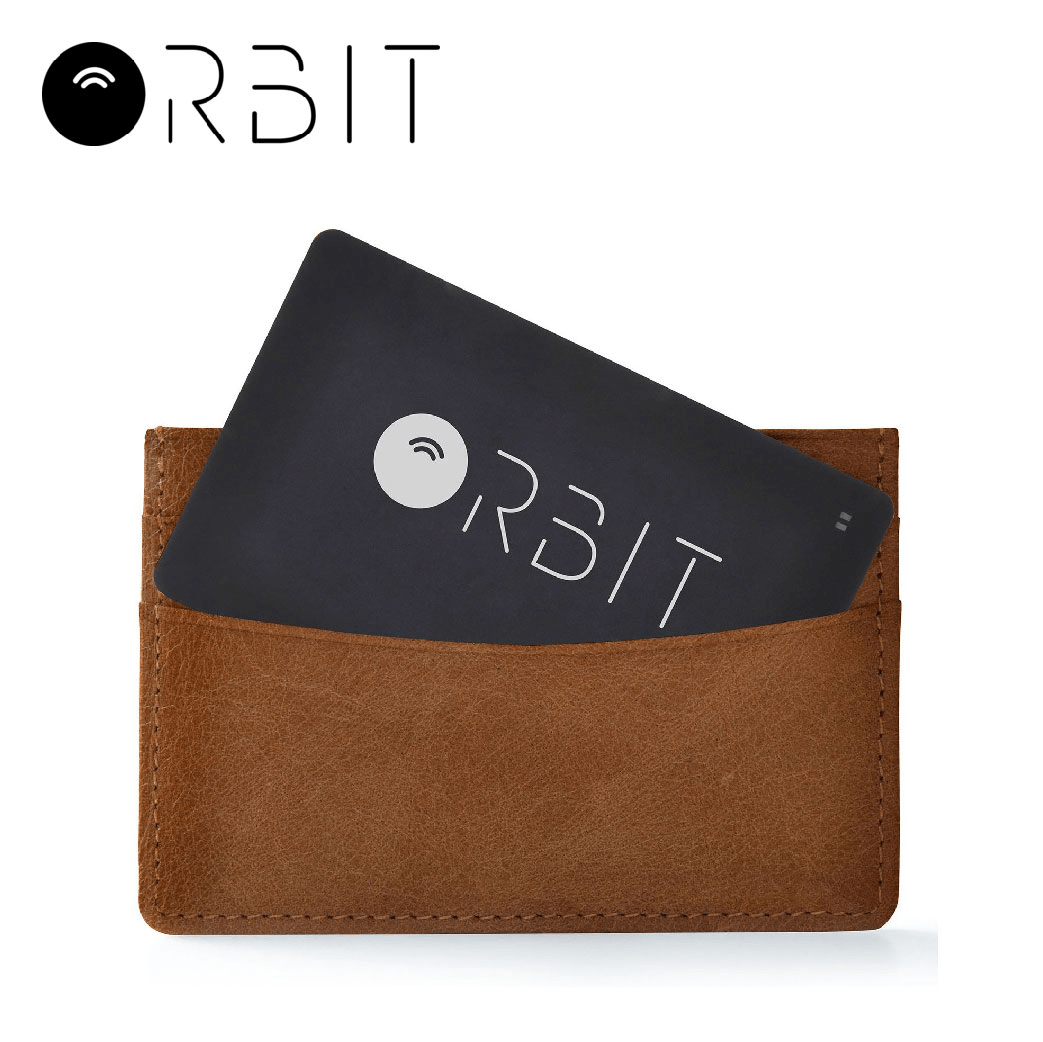 Price: $55.20
If you're the type of person who regularly forgets their wallet, we highly recommend the Orbin Tracker Card. It's one of the few GPS trackers made specifically for locating lost wallets and card wallets.
It doesn't come with a lot of additional features considering it's a bit expensive, but it definitely gets the job done.
However, it comes in the size of a credit card, so fitting it inside your wallet will literally take no more than 2 seconds, as if you're putting back the credit card you just used.
If you want to find your wallet faster, just open then application and make the card ring. It even works both ways if it's your phone that gets lost — just press the button found on the Orbit Tracker Card.
Highlights
Slim and compact
Works both ways
Fits inside wallets perfectly
4.   TKStar GPS Tracker
Best for Durability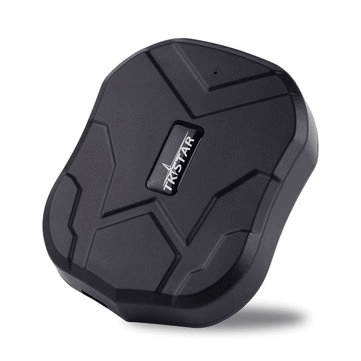 Price: $63.55
If you're looking for a durable GPS tracker, then the TKStar GPS would be the perfect option for you! With its design and build, it can withstand harsh conditions and getting dropped multiple times.
On top of that, it features a long battery life that can last for at least 150 days, making it one of the best GPS trackers in Singapore. It's extremely rare for a GPS device to last even a hundred days!
Some of its additional features are real-time tracking, emergency buttons, Google Maps affiliation, and enabled messaging.
In terms of pricing, it's more expensive compared to the previous options in our list, so make sure to prepare your wallets for this one.
Highlights
Real-time tracking
Messaging
Longer battery life
5.   Dakwit GPS Tracker
Best for Overall Value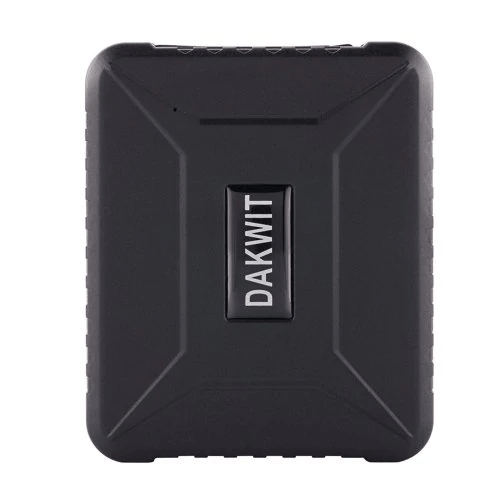 Price: $94.38
If you have extra money to spare on a GPS tracker, then you'll definitely make no mistake with the Dakwat GPS Tracker. More than its heavy and durable build, it comes with a lot of additional features that can't be found in most GPS devices.
Some of these features are GPS sensitivity, car charging, a vibration alarm, a fall-off alarm, and intelligent power saving. All these are the reasons why we deem it one of the best GPS trackers in Singapore.
However, it falls a bit short in terms of compactness and lightness. It's one of the heavier and bulkier GPS units out there, so if you only want a lightweight and compact tracker, you might want to think twice about getting the Dakwit GPS Tracker.
Highlights
Power saving
Durable built
GPS sensitivity
Real-time tracking
And with that, we put an end on our list of the best GPS trackers in Singapore. If you've tried any of these GPS trackers in the past, share with us your opinion about it!
If you want extra tracking help from another device, you should avail of the best smartwatches in Singapore too. Most of these watches also come with a GPS tracking device!