7 Best Options for Chocolate Hampers in Singapore
Giving your family and friends some sweet treats on a special day or as a casual appreciation gift will make them feel more loved. Whatever the occasion or reason, chocolate delivery in Singapore never fails. That's why we thought to look for the best chocolate hampers in Singapore!
There are a lot of gift shops that offer lovable and decorative chocolate hampers in Singapore. We thought that you might be overwhelmed with endless options, so we've done the research ourselves and compared the various shops with chocolate hampers.
In this article, we've listed our favourite gift shops that make the best chocolate hampers in Singapore.
1. Hello Chocolate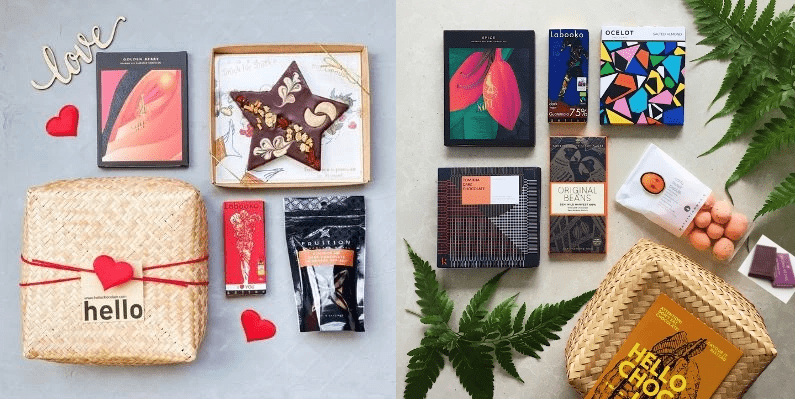 If you want to explore a wide collection of chocolate gift options, then you should see the products of Hello Chocolate. They have dark, white, milk, raw, low/no-sugar, and vegan chocolates!
They offer luxury chocolate brands that are presented with unique gift ideas. Their award-winning crafts are available internationally, so if you're far away from your loved ones, this is your chance to send them your love!
Absolutely a top choice for those looking for variety in their chocolate gift box in Singapore.
Highlights
Luxury brands
International delivery
Fast chocolate delivery
Customer Reviews
Many customers loved the exquisite flavours and overall quality of the gift sets of Hello Chocolate. These are the main reasons their best chocolate hampers in Singapore are well-received.
"These guys are amazing! The quality of the chocolate is unbeatable and the flavours that they source are incredible. My recommendation is to try some of the more unusual flavours, or ask their advice if you don't know what to go for, their suggestions are always winners!!"
2. A Little Flower Hut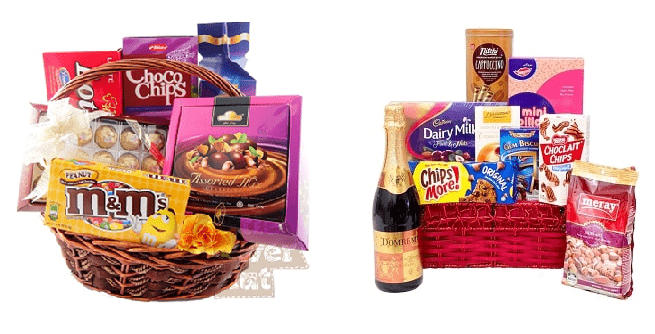 A Little Flower Hut is not only known for their amazing floral arrangements, but also for the fact that they make some of the best chocolate hampers in Singapore. Their chocolate gift sets are paired with beautiful flower bouquets that'll surely be admired by your family and friends!
They're packed in a basket or in a box, and some of them also include wines! Each set is filled with different kinds of chocolates and other sweet treats! We like that they offer fast chocolate delivery in Singapore that's why they made it to our list. As we all know, chocolate warms all hearts and heals all wounds so fast Singapore chocolate delivery is a big factor!
Highlights
Fully packed chocolate hampers
Islandwide delivery
3. Hediard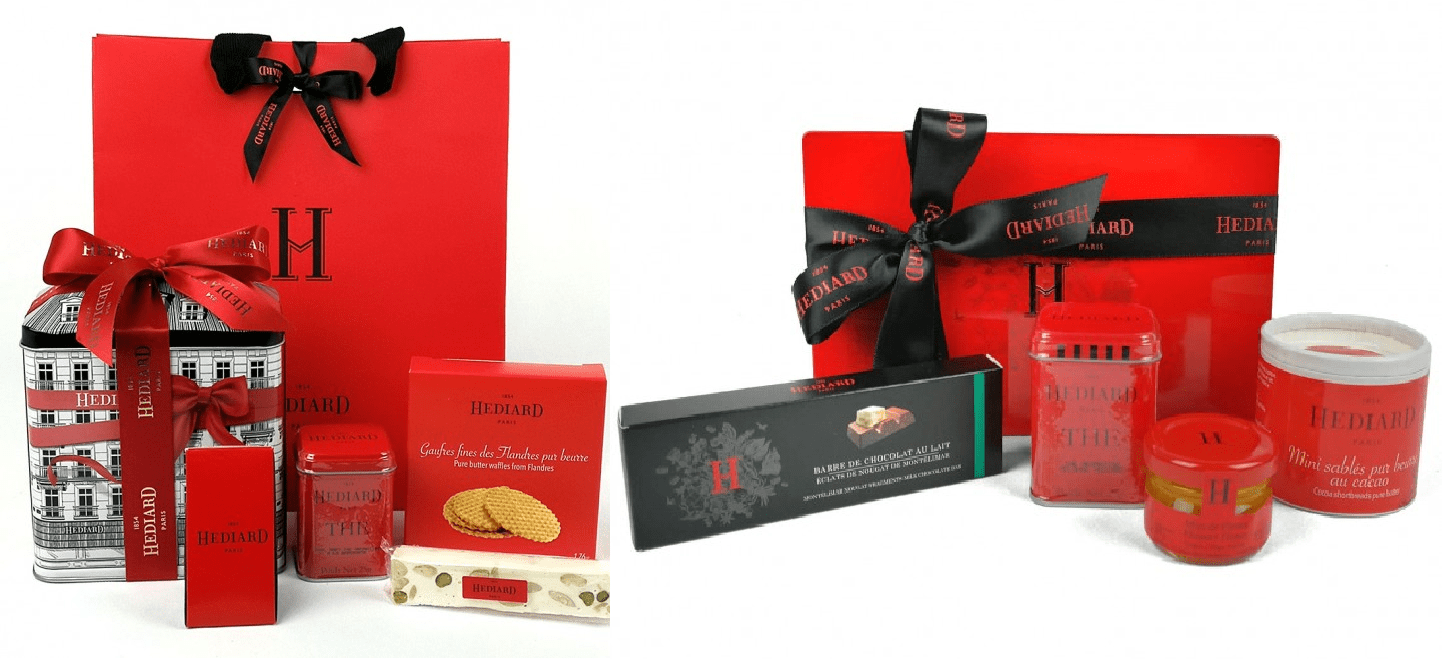 Hediard offers a full range of delicious sweet treats including chocolate tablets and bars, fruit jellies, candies, chestnuts, and many more!
One of the great things that makes them have the best chocolate hampers in Singapore is that they allow you to create your own personalised gift sets. You can have fun creating your own chocolate gift box as much as giving them!
Highlights
Personalised hampers
Limited collections
4. Awfully Chocolate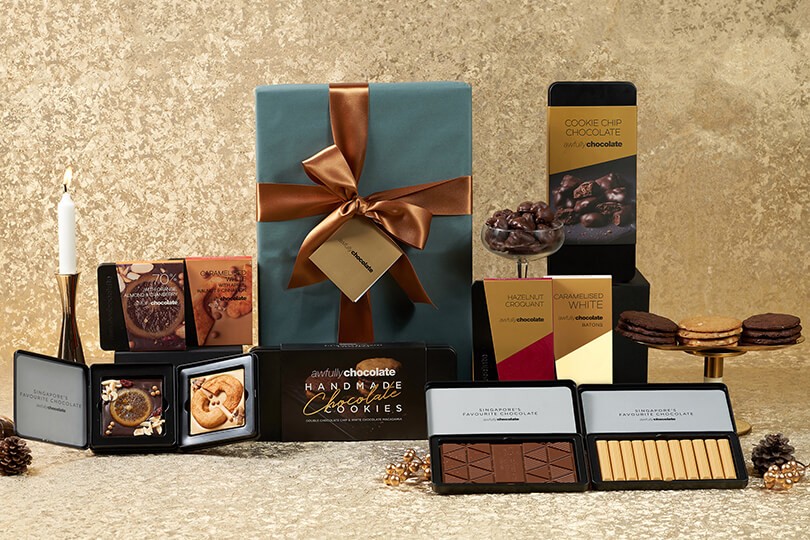 For those who are looking for the best chocolate hampers in Singapore that only include the finest-quality delicacies, then Awfully Chocolate hampers can be the perfect choice for you!
Each of their gift sets is gorgeously made and contains your favourite chocolates. Moreover, they also have signature chocolate cookies and even handmade cookies! Impress your special someone with premium chocolate hamper delivery in Singapore with Awfully Chocolate hampers.
Highlights
Signature gift sets
Corporate gift sets
Islandwide delivery
5. Chocoelf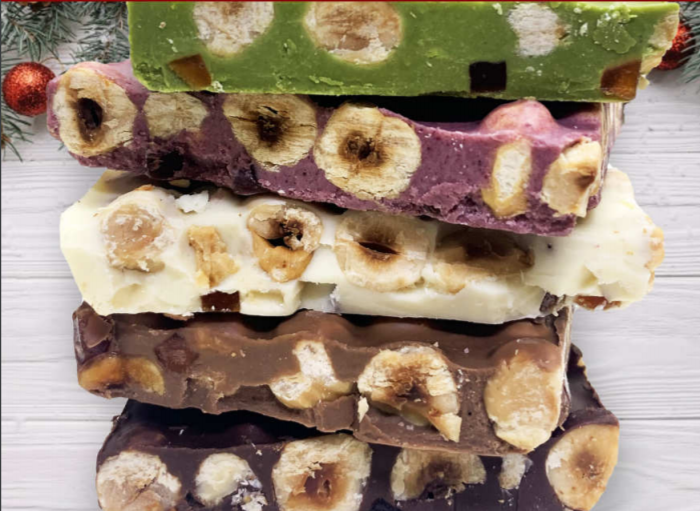 Chocoelf was created by an experienced chocolatier and medical doctor. Their goal is to share chocolates that not only taste great, but are also healthy for the body. Call it chocolate delivery in Singapore without the guilt!
They take pride in their innovation when it comes to adding Asian ingredients to their products. No matter what you need, may it be their curated boxes or Christmas hampers, they guarantee that you will receive only the best.
Highlights
Wide range of flavours
Sugar-free
Healthy
Bespoke chocolate boxes
6. Fossa Chocolate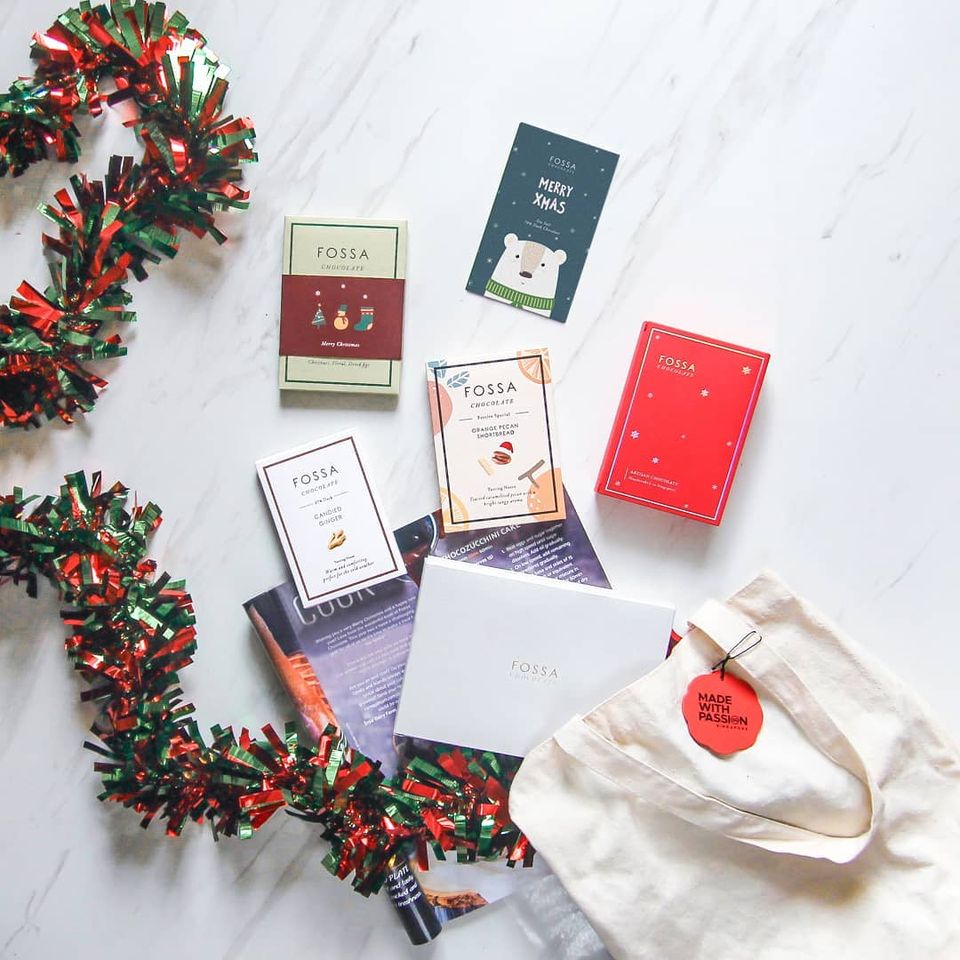 Fossa Chocolate offers only the best chocolate products, all of which have been carefully crafted from quality fresh and raw cocoa beans. The shop partners with local farmers, essentially confirming that their main ingredient comes from healthy and ethical sources.
Looking to learn more about artisanal chocolates? Fossa Chocolate offers workshops that guide interested customers through the differences between quality chocolate and mediocre ones. Contact Fossa Chocolate to learn more about their offerings today.
Highlights
Caters to corporate accounts
Workshops available
Flat delivery rate of S$10 per delivery location for orders $50 and below (Limited time only. Usually S$80).
And that's a wrap for our list of the shops that carry the best chocolate hampers in Singapore! For more options, see these best hamper deliveries in Singapore — some of the shops have sweet treats in their gift sets!
*Images are taken from each company's official websites/social media.