Our 16 Favourite Cliics for Acne Scar Removal Treatments in Singapore
Have you tried every product, diet, and skincare regime imaginable but still can't get rid of your acne? If that's the case then you'd need professional dermatological help for acne scar treatment in Singapore.
In this article, you'll find our picks of the clinics with the best acne treatment in Singapore. And should you have any questions left, make sure you reach the end so you can browse through our list of FAQs!
The Common Types of Acne and How to Address Them
First, take a look at our list of the common acne treatments applicable to each type of acne. This section, of course, is so you can check if your skincare routine is indeed what your face needs.
Whiteheads
Whiteheads, also known as closed comedones, are made of trapped and clogged oil, dead skin cells and bacteria. You can get rid of these tiny bumps using topical medication like retinoids, salicylic acid, or benzoyl peroxide.
Blackheads
On the other hand, blackheads are called open comedones because they're pretty much made up of the same components as whiteheads. However, since these are left out in the open, these contents become oxidized, hence the black colour.
Treatment for blackheads is the same as whiteheads. You should also avoid squeezing and pulling out blackheads because it may lead to scarring or further irritation.
Drainage and extraction of the oil and skin cell buildup are quick professional fixes for both blackheads and whiteheads. Long-term treatment for this acne type focuses on weakening glands and reducing oil production.
Papules
Papules are the result of inflammation from the C. acnes or P. acnes bacteria. This type of acne appears as small red bumps filled with dead skin cells and bacteria.
Benzoyl peroxide, antibiotics, retinoids, and birth control pills are just some of the useful treatments for this type of acne. Avoid popping this type of acne to prevent scarring.
But even if you're careful, you may still develop acne scars. Thus, you may also need additional therapies like deep chemical peels, microneedling, and laser therapy.
Pustules
Pustules are much like papules but have pus as an additional component. Thus, this type of acne will look like a red bump with a white/yellowish centre.
Treatments for this include antibacterial and oil-reducing medication and creams. These treatments may take time, so you should stay patient and avoid popping acne with your fingers.
You may need laser therapy to even out acne scars from pustules. Such treatment also prevents the recurrence of acne.
Cysts
The last and probably most challenging type of acne to treat is cystic acne. This type of acne looks just like pustules, only its pustules are bigger and more painful as they're a result of a more severe and deeper infection.
For large cysts, you'll need a professional's help for drainage and extraction of the pus. Doctors may even inject steroids directly to cure cystic acne and address inflammation.
Injections present fast solutions and reduced pain. However, it still has side effects like mild skin discolouration and thinning.
Acne Scars
Even after treating acne, you may still have problems due to acne scars that take the form of discolouration or bumps.
Unfortunately, these scars will not go away on their own. You can get microneedling, microdermabrasion, or laser skin resurfacing therapies to even out the texture and colour of your facial skin.
The Best Acne Treatment Clinics in Singapore
With the information above, we hope you now know what you need to do for your skin. If not, then you can ask the professionals about the best acne scar treatment in Singapore from any of the clinics below instead.
Note, by the way, that this list is in no particular order.
The Clifford Clinic
If you are looking for the best dermatologist in Singapore for acne that's trusted and reputable, The Clifford Clinic already has over 18 years of experience. With its two doctors, Dr Gerard Ee and Dr Chow Yuen Ho, the clinic provides all types of treatments, from oral and topical medications to facial treatments.
The clinic uses patented HydraFacial and Alphalight to cleanse pores, remove microblockages, and eliminate deep-rooted bacteria.
Laser treatment using Q-Switch and Vbeam are yet other types of treatments that The Clifford Clinic offers. And with its Gold Photothermal Therapy and AGNES treatments, the clinic can assist with any type of acne, whether mild whiteheads or severe cystic ones.
Customer Reviews
The Clifford Clinic is also well-known for its 10-session acne treatment plan. Many of their clients like their personalised approach to acne scar treatment in Singapore.
Here are some customer reviews to tell you more about this famous treatment and Clifford Clinic's services:
"First, the receptionists are all very kind and helpful. They have a sense of humour despite having so much to do. Secondly, I was consulted by Dr Gerald Ee and he is very nice and knowledgeable. He recommended that I do the Q switch laser treatment for 10 times for my acne and I saw instant results from the first session. I've never had much hope for my skin until now. Thank you Dr Gerald Ee. Oh and they also have a refreshment table completely free of charge! Mega bonus!!"—Madeline Ng
"Consulted with Dr Chow and he was very knowledgeable and detailed in explaining the issues and possible solutions. He was also very patient with my endless queries. Proceeded with Vbeam treatment and seen positive results in just 2 sessions! Very pleased with the outcome and will continue with the necessary follow ups. The staffs there were very helpful and assuring."—Aloysius Kong
Nuffield Aesthetics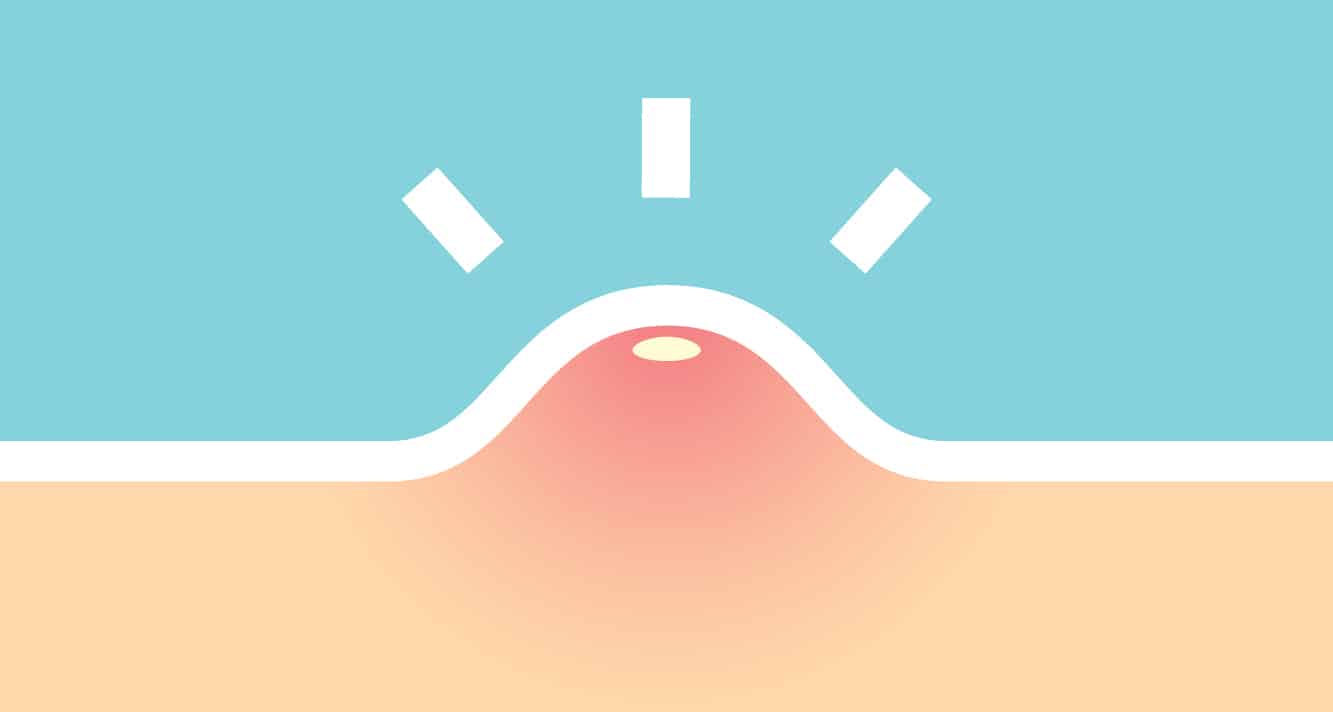 Nuffield Aesthetics is an aesthetics clinic that can provide aesthetic treatments to your face, skin, and even your whole body. What's great about them is that they extend these services to all genders.
Having acne is normal, but of course, when it leaves a scar, most of us would want to get rid of it right away. With them, you will get to have smoother skin after they deeply eliminate these scars.
Given their expertise, no matter what type of acne scar is on your skin, they can handle it. On their website is a table of options for the different treatments,
You can simply ask them what is the most appropriate for your skin and they will get your prep and ready.
Fortunately, they offer customizable treatment options for cases that do not fit their ready-made options.
The only catch here is that their rates are not available on their website so make sure to contact them first and know their prices beforehand.
Customer Reviews
Here are a few reviews from their previous clients:
"I did 3 sessions Morpheus8 in this clinic with very good results. Morpheus8 really helped my skin to recover from the sun damage I have been daily exposed over the past years while playing tennis – almost daily – with no sun protection !! Dr. Sau was appointed for my treatment. She is a good professional, very pleasant to interact with. Morpheus8 is a bit painful but overall bearable procedure. I got a numbing cream, a pain killer and the doctor administered additional injections. Dr. Sau assistants Meixuan and Wendy always accompanied the sessions . They used a special vibration technique to distract my attention from the pain that sometimes emerged. I found this particular nice and caring ! Also, the manager Kim always came personally to check if everything was going. Overall, I felt the doctor and all the staff at the clinic showed genuine care and empathy which is crucial when undergoing such treatments. Also, they followed up with me next day to see if i was ok. Although , they suggested several procedures, there was no hard selling as unfortunately happens in Singapore in many places. The clinic is very nice , clean and give a cozy feeling. Overall, I am very happy with my experience at Nuffield Aesthetics and I can recommend it to anyone looking for cosmetic procedures. It is a nice and trustable place!"
"I have been to many medical clinics seeking advise. But i must say Dr Sau has a vast knowledge on aesthetics, and also in depth knowledge on other skin/body/ hormones related problems that is inevitably interlink to our skin condition. Her explanation was detailed and give you a better idea what you are going for and what to expect. The staff did not hard sell and personally this is the way to run a business in a long term as customers these days will do their homework and eventually choose a doctor and clinic that they are comfortable with. The staff was very professional and excellent product knowledge. I tried their Pico Pigment Laser and it is very effective."
Edwin Lim Medical Aesthetic Clinic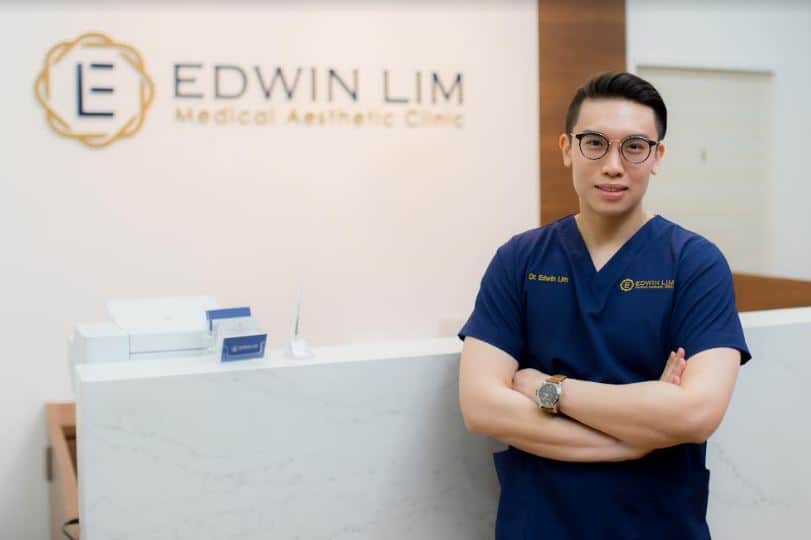 If you need an almost all-around acne dermatologist in Singapore, Edwin Lim Medical Aesthetic Clinic is a one-stop-shop for all your aesthetic needs. To provide the best acne scars and acne treatment in Singapore, Dr Edwin offers Rejuran Scar, Subcision, CO2 fractional laser, Lasers, Medi-Facials, Antibiotic and Cortisone injections, Acne medications, and Acne skincare products.
They also have laser acne treatments using the latest Pro-Yellow Laser, which can both shrink oil glands and kill P. acnes bacteria with no downtime. Aside from preventing and treating active acne, this laser treatment is also effective in removing blemishes such as red acne marks, giving you a smoother and more even complexion.
Additionally, this clinic offers minimally invasive injectable aesthetic treatments, thanks to Dr Lim's background in surgical training which gives him the expertise in understanding the anatomy of the face. Thus, Singaporeans in need of Botox, Facial Fillers and other anti-ageing solutions may also benefit from a visit to Dr Edwin Lim's Clinic.
In summary, Dr Edwin Lim is great for those who need acne scar and acne treatment in Singapore. He is also highly experienced in managing and treating other dermatological and cosmetic concerns.
Customer Reviews
Customers also appreciate just how Dr Lim listens to their wants and needs. Customers also praised how he provides only honest services, just as these reviews will tell you:
"My acne scars have seen good improvement after undergoing CO2 fractional resurfacing laser. I liked how Dr Edwin discussed the various acne scar treatment in great detail with me before recommending a treatment regime that fits my budget and lifestyle. If you are looking for a genuine doctor who will listen to all your concerns and then work together with you to address your skin concerns, you have come to the right place!"—Matthew Alonzo
"Dr Edwin recommended the carbon laser Hollywood peel and some skincare creams for my oily acne skin and after doing 4 sessions, my skin is really less oily with much lesser pimples. I was actually open to the idea of doing the laser once every 2 weeks instead of once a month. However, Dr Edwin was honest and said it may be overkill. I greatly appreciate this honesty of his and trust in his professionalism!"—Shefila Akter
Dr. Tan Wei Sheng – Dermatologist Singapore (Dermatology & Co)
Dermatologist Singapore guarantees only personalised and private skin treatments for all ages. It uses various modern practices, including injectables and laser therapy, to improve its clients' skin.
They are one of the specialised clinics that offer acne laser treatment in Singapore.
With its personalised services, this clinic is suitable for patients with sensitive skin and/or allergies. For its acne treatments, Dermatologist Singapore uses laser therapy to address persistent acne and prevent it from resurfacing.
Its dermatologists, Dr Tan Wei Sheng and Dr Ker Khor Jia, each have different areas of expertise. Together, they can treat hair disorders, cancerous and benign moles, and immune-related skin and facial conditions.
Customer Reviews
Read these reviews to know more about what customers love about the clinic:
"Dr Tan Wei Sheng is a meticulous doctor. I went to him for laser treatment on my face and my pigmentation problem has improved tremendously after few sessions. Thank you very much Dr Tan. Highly recommended 👍"—Adel Tan
"Friendly environment, makes me feel completely at ease. The clinic staff Jen is very helpful and bubbly, it's always a pleasure talking to her. Dr Ker is very patient and professional, it is reassuring to know that I'm in good hands. Looking forward to my next laser treatment!"—Alfred Toh
Aesthetics Central Clinic
Aesthetics Central Clinic uses AGNES technology for its best acne treatment in Singapore. This clinic specialises in treating adult acne, wherein its experts will treat the root cause and repair oil gland damage.
This technology targets only the affected pores, so clients can experience faster results without the side effects of burning and irritation across the whole face. Aesthetics Central Clinic also extends its services to treating acne scars.
Additionally, Aesthetics Central Clinic does preliminary assessments of its clients' skin and face to determine the best type of treatment. This added service goes a long way in preventing misdiagnosis and treatment.
Overall, if you are looking for an acne clinic in Singapore that specialised in adult acne, Aesthetics Central Clinic should be helpful.
National Skin Centre
The National Skin Centre offers all types of treatments for issues, skin, hair, and face. This clinic has over 46 skincare specialists, so there is certainly never a shortage for acne doctor in Singapore for you.
The clinic uses phototherapy to treat the most common acne. National Skin Centre also has its very own pharmacy, thus providing patients with an accessible supply of oral and topical medications.
Besides having a pharmacy on-site, The National Skin Centre has a laboratory with 13 medical technologists. With this additional amenity, it can do everything from diagnostics to treatment.
What makes the National Skin Centre unique is that it offers affordable acne treatments, with prices lower than operating costs, thanks to its public funding.
Customer Reviews
Here are some reviews to tell you what to expect should you choose National Skin Centre for your acne treatment in Singapore:
"I arrived punctually at 2pm for my appointment and was immediately seen by the doctor. The doctor was polite and professional. He was also very knowledgeable and would write down points of discussion. In terms of wait time, I waited longest at the pharmacy, for about 20 minutes. My whole visit took around 1.5 hours."—Samuel Swee
"This specialist skin centre has provided highly professional medical cares to pioneer citizens like myself over the past decade(s). The team of dermatologists are experienced, caring and courteous with highly subsidised prescriptions. Waiting times for consultations are kept within 60 minutes."—Henry Tan
Niks Professionals
As a well-known clinic in China and Singapore, Niks Professionals provides numerous skincare treatments and products. Its products include paramedical camouflage cosmetics to provide its clients with a quick way to hide their acne.
Since it combines aesthetic medicine and family dermatology, Niks Professionals is open to clients of all ages. Additionally, this clinic also has three locations all over Singapore, thus making it the best acne in Singapore for those always on the go.
Niks Professionals also has its very own salon that provides acne facial Singapore treatments for all skin types. It even has specialised facials like microdermabrasion and scar fading treatments.
The best thing about Niks Professionals is it can also treat acne vulgaris, one of the most severe forms of acne. It can treat such conditions thanks to its long-lasting topical medications.
Customer Reviews
Here's a review to tell you more about Niks Professionals' services so you can make a more informed decision about this clinic:
"Dr Ong is a fantastic doctor that is super honest and answers all your doubts with her vast knowledge. My experience here has so far been quite good, the only exception is the unpredictable waiting time, even with appointment, sometimes you might have to wait 30mins-2hrs past your appointment time (Depends on your luck). But fortunately, the nurses will still give you a call in advance to let you know when there is a waiting time. I'm happy to see vast improvements on my acne-prone face after just 3 months and honestly, the changes are worth the price. It's also not super duper expensive. Best part is that my face is always glowing now."—Ariel Yap
Ikeda Spa
Ikeda Spa is one of the most renowned Japanese spas in Singapore. It has a public bathhouse, couple suites, a zen garden, stone beds, and authentic Japanese snacks to provide each customer with a relaxing experience.
It uses Aqua Acne peel, Vortex extraction tools, and Beauness Purifying Facial for deep cleaning and hydrating facials. Ikeda Spa also guarantees to reduce inflammation and redness through these treatments.
Thanks to these scientifically-backed treatments, Ikeda Spa guarantees to treat adult acne immediately after just one 90-minute session. That's a pretty bold claim, but a lot of clients say they deliver.
Aside from its excellent acne treatments and customer services, Ikeda Spa also prides itself on its numerous awards. Its awards come from various countries, including Thailand, Malaysia, France, and the UK.
Customer Reviews
Customers have gushed about Ikeda Spa's excellent customer services and relaxing ambience. Here are online reviews reflecting such statement:
"It's always relaxing to visit IKEDA SPA. My retreat from my hectic schedule. Be it a soothing massage to knead away my aching shoulders or a deep cleansing or moisturising facial to renew my tired any dehydrated skin, I always leave thoroughly refreshed."—Heather Chng
"They offer a range of facial and massage services for male and female, with well trained staff and also good service. Have been a customer for many years. Prices are not cheap but if you sign a credits package the discount can be quite substantial. No hardselling here but it seems like the package prices can be negotiated."—Crystal Koh
My Cozy Room
If you're looking for facials and a treatment space that looks and feels more like a spa than your regular dermatologist Singapore acne clinic, then My Cozy Room may be the perfect choice for you.
This boutique offers both short-term and long-term treatments through its gentle yet effective extraction facials and LED therapy technologies.
It uses plant-based & natural as well as dermatologist-tested products, providing its clients with effective yet painless acne treatments. With its high-quality products, My Cozy Room also guarantees that its therapies are suitable even for clients with sensitive skin.
My Cozy Room also has other relaxing treatments such as anti-ageing, head and shoulder, and eye massages. Another great thing about this clinic is that it is open even on public holidays!
Customer Reviews
Now that you know about My Cozy Room's featured treatments, you can now read its reviews to learn whether or not it fits your preferences:
"Their extraction is very meticulous and thorough, down to every pore. Because of the therapist's gentle skills, the extraction was considered less painful except for areas that are really clogged (But still very bearable). In fact I fell asleep during the treatment many times. When I have more acne on my face, I would go for their anti-acne LED facial which has a blue light LED therapy to kill bacteria and reduce inflammation on my skin"—Monice Cheung
"Throughout the treatment process, the therapist is patient and caring to address my concerns. She made sure to explain the steps on how to treat my acne and it did ease a lot of tension within me. Today is the first day after my facial spa and I have seen how my face has brighten up and my pores are visibly smaller! I am pleased that the few acnes on my chin was fully healed and no pain at all after the treatment!"—Vera Lim
S Aesthetics Clinic
S Aesthetics is yet another all-around cosmetic clinic providing facial, skin, and hair treatments and surgeries. It has two doctors on-site, with one of them, Dr Sii Sik Liong, being an expert in botox fillers and medical laser treatments.
S Aesthetics also offers PICO laser treatment and Rejuran Healing to help even out pitted acne scars and address any skin discolourations. Its technologies can even handle any type of scar, whether ice pick, rolling, or box.
This clinic is also available for teleconsultation, so clients can reach their doctors wherever they may be.
Customer Reviews
Here are customer reviews to share with you some first-hand experiences with S Aesthetics Clinic:
"No hardselling of packages or anything, The skin doctors and staff genuinely wanna solve your specific issues. Price is also reasonable. =)" —Wirul Razali
"Had a great experience doing a consultation and treatment with S Aesthetics Clinic, highly recommend this clinic, would recommend to my friends and colleagues to this clinic!! will be back again for my ulthera and hydrafacial! wonderful staffs and doctors, kudos!"—Ava Barker
8 Medical Aesthetic Clinic
8 Medical Aesthetic Clinic is an expert in non-surgical cosmetic treatments. This clinic offers a wide range of effective skin, face, and body treatments from 11 well-known brands.
With four doctors facilitating a wide range of treatments, 8 Medical Aesthetic Clinic can treat all types of acne, including back acne and acne marks. This clinic also does preliminary assessments to personalise treatments for all its clients.
To make its services available to the general public, 8 Medical even has four locations all over the country. But that's not to say that it's also as affordable as other clinics – in fact, its prices are just about the only thing we can complain about.
Customer Reviews
8 Medical Aesthetic Clinic also provides excellent customer services, which are apparent from customer reviews such as these:
"I will like to say a big thanks to Dr. Wu, Dawn & Hazel for their professional service rendered. The experienced by far was the best. I had acne removal treatment for a total of 6 sessions & it works wonders. I am overly happy with my face now. Highly-recommended & thank you for all the staff located in Cuppage! 😊"—Nur Aisyah
"We've been here twice and the service were always excellent! Brenda was so professional and detailed in explaining the treatments we have availed. The 2 other ladies who did our treatments were Jenny and Yunni. They were so professional, friendly and did the job well 🙂 Will return again soon! Keep up the good work!"—Mireya Astrid
Illumia Medical
Illumia Medical makes use of the latest technology in aesthetics to serve their patient's beauty needs. They provide various aesthetic and plastic surgery services that brings natural and satisfying outcomes, no matter the patient's physical appearance.
When it comes to acne scar treatment, their MD Secret RF procedure is something you should consider, especially if you want to revitalise your skin in the process. It uses a combination of microneedles and radiofrequencies to stimulate the skin's collagen production, which in turn accelerates skin repair and regeneration.
If you're looking for a more permanent acne solution, however, then their Forever Clear Acne Program might be more suitable for you. It's an active acne treatment plan that aims to not only remove acne for good, but also prevent it from occurring again.
This treatment plan is tailored according to your unique skin needs, based on the thorough assessments of their expert team of doctors.
After assessment, they will determine the most appropriate procedures for your condition. These may include laser treatments, chemical peels, or any other acne solutions they have in their clinic.
It is also worth noting that all their acne treatments are non-surgical and non-invasive/minimally-invasive.
Finally, you won't suffer any adverse effects after the program aside from some redness, slight tingling, or peeling of the skin. However, this shouldn't be a problem as their doctors will do their best to minimise any discomfort as much as they can by guiding you through the aftercare and prescribing medication as needed.
Dr Cindy's Medical Aesthetics
Acne scars are some of the many things that can lower one's self-esteem. If you're feeling the same and are on the look out for premium acne removal services at competitive prices, then Dr Cindy's Medical Aesthetics is an excellent choice for you.
The clinic landed on our list for several reasons. First, it's one of the few aesthetic clinics in Singapore that cater to both adult men and women, not just women alone.
Second, therapists at Dr Cindy's are all highly skilled and have undergone training before being allowed to administer any treatment, like the Acne Red Mark Laser treatment. Every session is facilitated by any of its three resident aesthetic doctors, of course.
Third, the Acne Red Mark laser is ideal for patients wanting to clear post-acne red marks caused by skin inflammation or dilation of blood vessels. This Acne Red Mark Laser is also suitable for treating existing active acne and rosacea.
The procedure is one of the shortest that the clinic offers, usually lasting around 20 to 30 minutes to complete the process. It's also worth noting that the Acne Red Mark Laser doesn't require any downtime, although some inflammation may occur afterwards.
Lastly, no patient would have a hard time availing its treatments as it has four clinics scattered all over Singapore. Though, you need to call in advance to know if your preferred branch is still accepting appointments.
SkinLab Medispa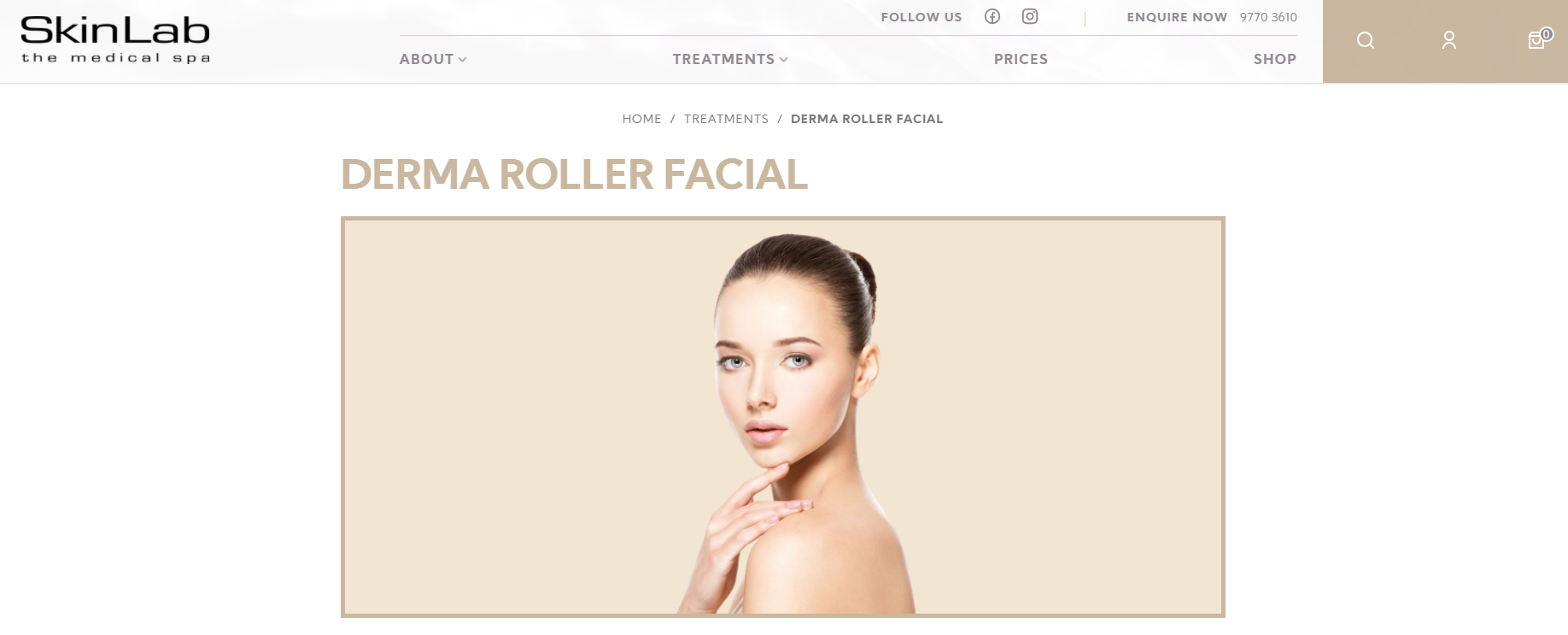 BEST FOR
Medical-grade facials
WEBSITE
ADDRESS

WHEELOCK PLACE
501 Orchard Road, #04-04
Wheelock Place, S 238880

PLAZA SINGAPURA
68 Orchard Road, #04-56
Plaza Singapura, S 238839

JUNCTION 8
9 Bishan Place, #04-02 B/C
Junction 8, S 579837

CAUSEWAY POINT
1 Woodlands Square, #04-11
Causeway Point, S 738099

TAMPINES 1
10 Tampines Central 1, #04-30/32
Tampines 1, S 529536

WESTGATE
3 Gateway Drive, #04-22
Westgate, S 608532

JURONG POINT
63 Jurong West Central 3, #B1-32
Jurong Point Shopping Centre
House 2, S 648331

CONTACT DETAILS

WHEELOCK PLACE
6235 3246

PLAZA SINGAPURA
6235 6108

JUNCTION 8
6262 5698

CAUSEWAY POINT
6877 0162

TAMPINES 1
6634 8101

WESTGATE
6358 3088

JURONG POINT
6316 2246

OPERATING HOURS
Monday – Friday: 10am–9:30pm
Saturday:10am–8:30pm
Sunday: 10am–7:30pm
SkinLab The Medical Lab offers beauty services that are result-driven and offers long-term benefits. Their treatments are non-invasive, and are done with great care and attention to detail.
Since they first started in 2006, SkinLab has established itself to be one of the best when it comes to anything about beauty enhancements and ministrations, one of which would be acne treatments.
Their derma roller facial is highly recommended as it only takes about 90 minutes to finish and costs around 300SGD, which is a lready a good deal.
It has been proven to lighten hyperpigmentation marks and helps minimise pores. What's more, is that it only results in minimal peeling unlike other treatments.
For those who are interested, appointments can be booked online or through their hotlines. With skinLab's multiple branches throughout Singapore, rest assured you will find one of their branches near you.
Lux Medical Aesthetic Clinic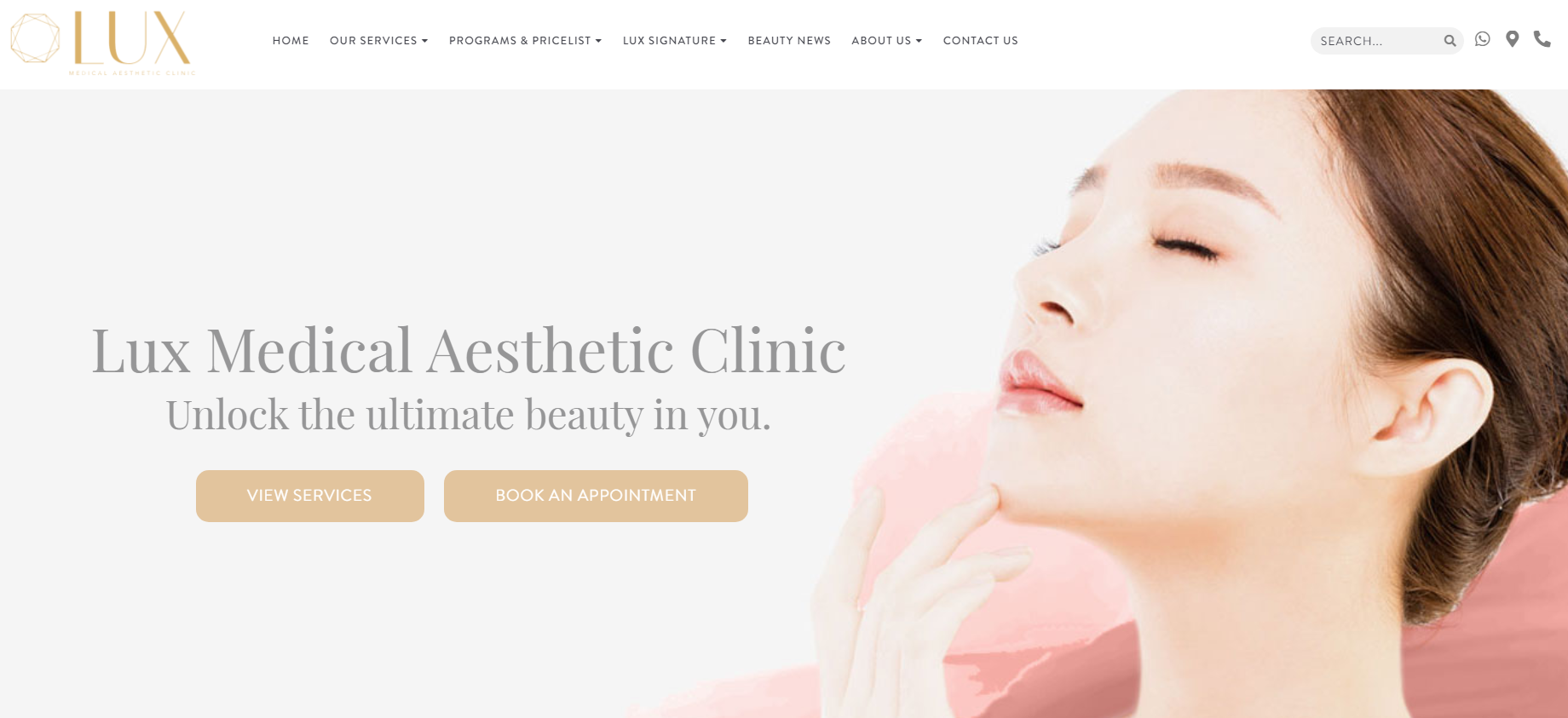 Lux Medical Aesthetic Clinic was founded by Dr Kellyn Shiau, whose background consists of a bachelor's degree in Medicine and Surgery as well as a graduate degree in Family Medicine.
Dr Kellyn Shiau strongly believes that good skin and appearance empower and instil confidence, hence why she, along with her team, endeavours to help clients acquire and maintain good skin with natural but beautiful facial enhancements.
Facial enhancements at Lux Medical Aesthetic Clinic include sessions that have to do with pigmentation, pore tightening, glowing skin, acne, and acne scars.
Lux Medical Aesthetic Clinic understands that no two clients are the same, which is why the clinic offers consultations where Dr Kellyn and her team can learn more about the clients' face and skin history as well as the treatment they are looking to avail of.
After, Lux Medical Aesthetic Clinic will proceed with the chosen treatment, which is administered with the help of top of the line equipment and products.
The Ultimate Acne Scar program, in particular, is a mixture of various treatments and sessions, which is priced at $3300. The standard typically includes Fractional CO2 laser. Subcission, and Intracel, all of which work to smoothen out skin after the sessions.