By Zara Nadaison
Figment Singapore Review: I stayed in a 1920s shophouse for one night and didn't want to leave
Imagine waking up to a gorgeous view, one that is undisrupted by skyscrapers. Surrounding you is a neighbourhood steeped in rich heritage, filled in with colourful shophouse frontages and a serene vibe. Sounds like something out of a dream, doesn't it? But you can expect to experience all this and so much more when you stay in one of Singapore's iconic shophouses by Figment.
Since my life-long aspiration has always been to live in a shophouse, I was overjoyed to finally have the pleasure of calling one home thanks to the homegrown brand, which specialises in boutique shophouse living. With my backpack and anticipation brimming in my chest, I drove down to Blair Road ready to tick shophouse living off my bucket list.
Seamless check-in process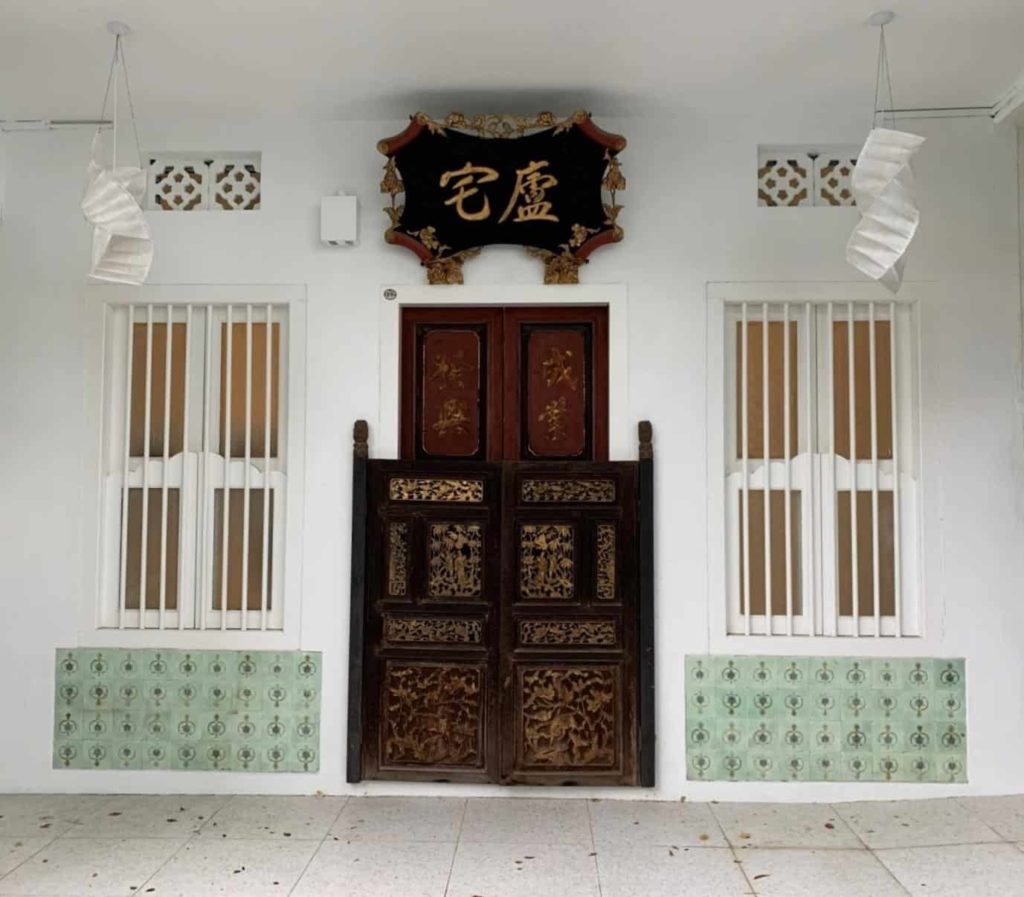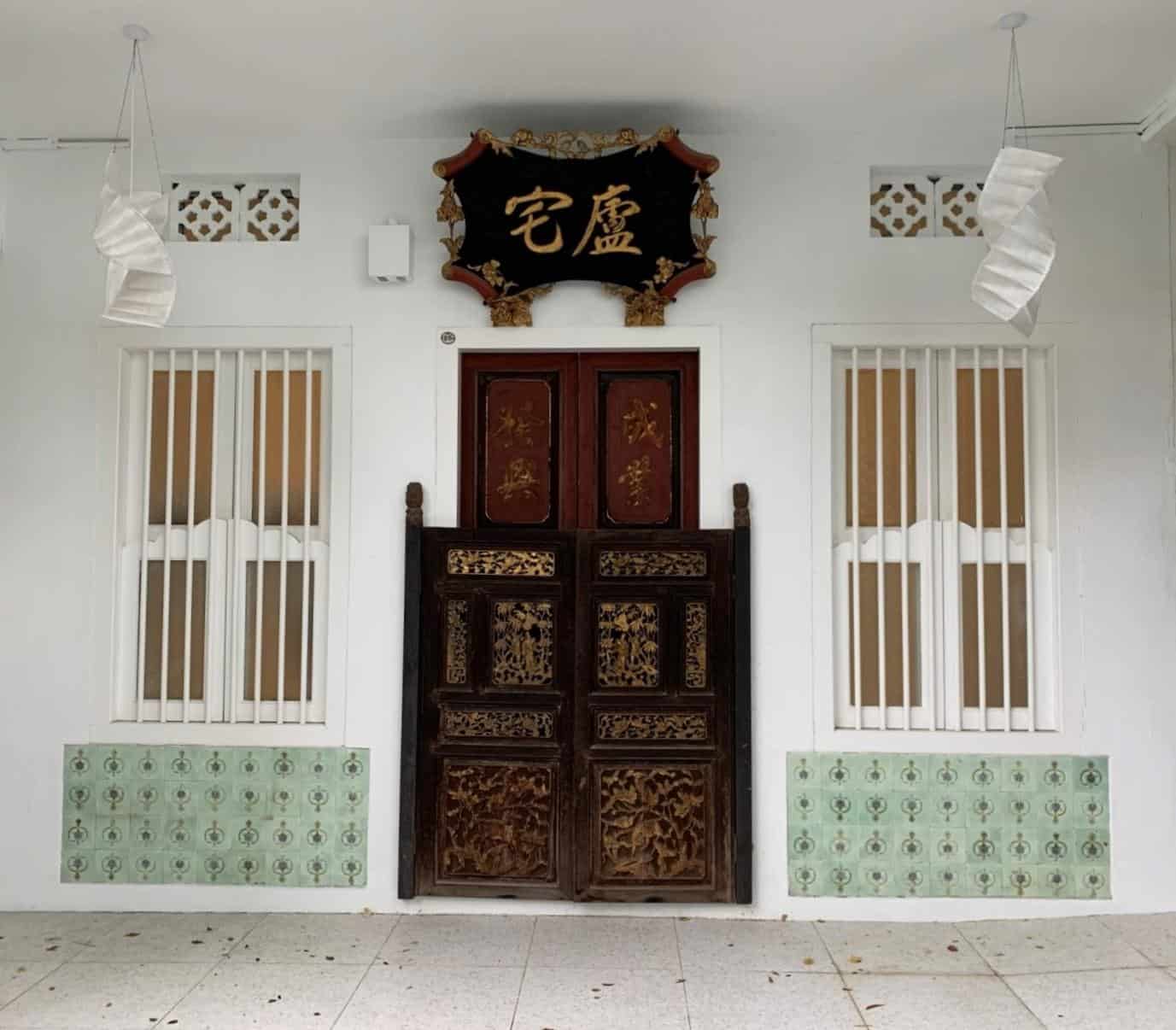 Strolling through Blair Road, I kept my eyes peeled for a whitewashed shophouse. It turned out to be an easy feat, as it stood out among the rows of colourful 1920s Chinese shophouses. As I opened the pintu pagar—wooden half-doors that precede the main doors of shophouses—Shuying, the resident curator was there to welcome me.
Shuying's pleasant disposition settled my excited nerves, and she peppered the house tour with interesting insights about the redesign's inspiration.
As she introduced the home to me, it dawned on me that Canvas House was actually her family home for 15 years. It was nice to hear Shuying share little anecdotes about her childhood home. Stories about running up the flights of stairs to shut the now-sealed sunroof at the earthy scent of rain to pointing to where her dad's favourite spot was that offered a bird's eye view of the entire home.
As she handed over the keys to the suite, Shu Ying surprised me with a lovely welcome tote bag containing Figment-exclusive goodies: Aesop-styled toiletries, Figment EZ-link card, coffee capsules, green tea and a gorgeous hand-crafted ceramic cup. All the things one would need to settle in! A fun fact: The ceramic mug was pigmented from the soil of a Figment shophouse!
A blank canvas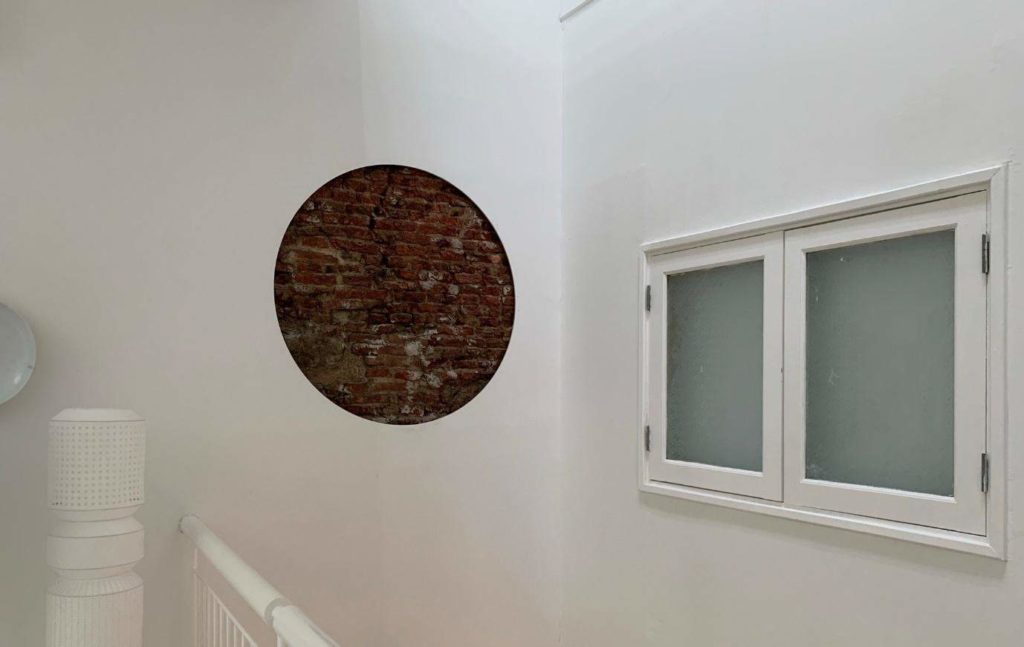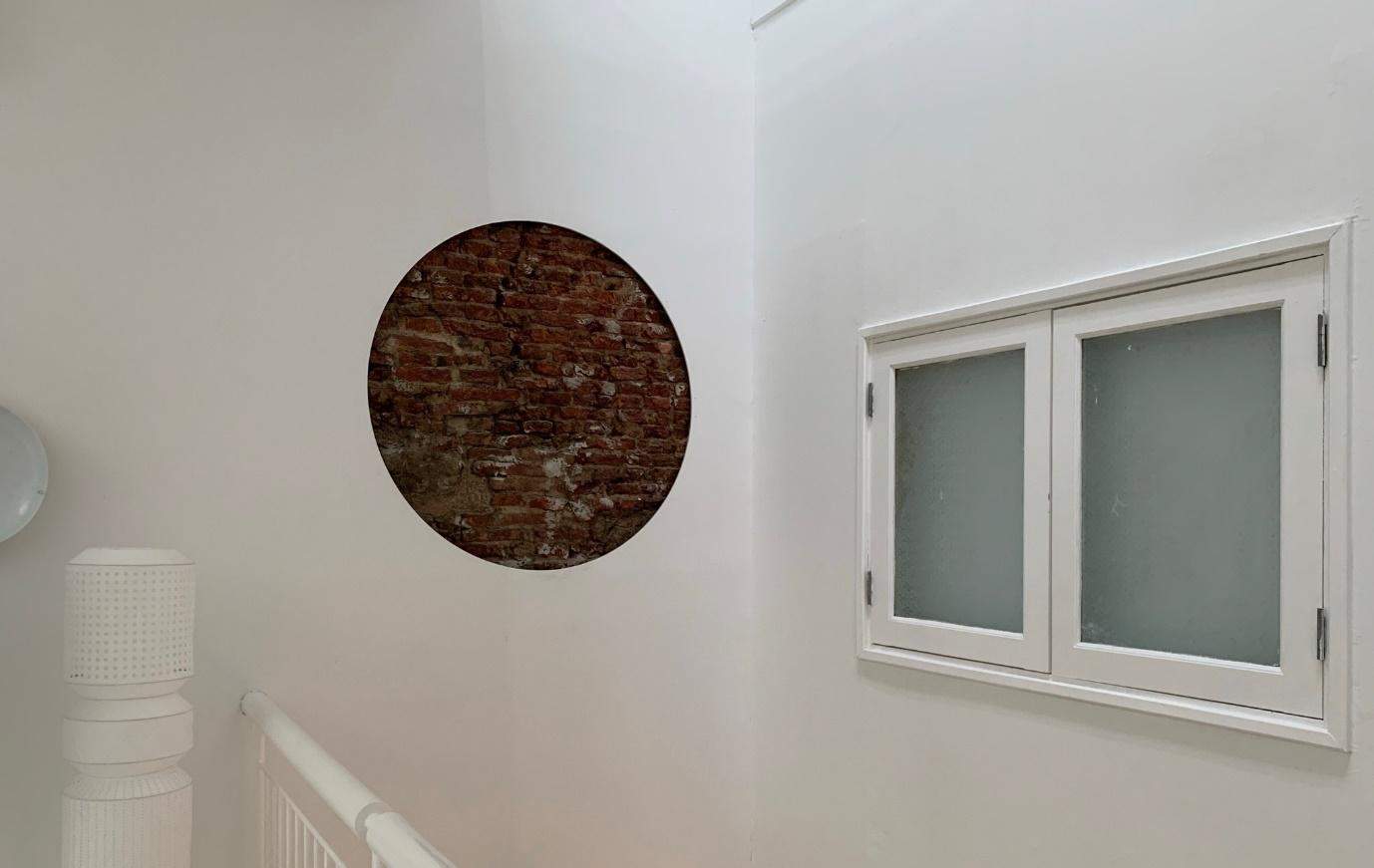 Let's be real, you can't call a place home if you don't fancy the look of it.
Thankfully, Canvas House's whitewashed walls are perfect for personalising with your own unique character – the very intent of the House's interior designer, Ministry of Design. It is far from sterile, if that's what you're thinking, as you will find glimpses of the past—the original facade—surprising you at every corner. Even the antique furniture was painted in white, leaving only a peek of the original artwork.
It was too bad I was only staying for a weekend. I could imagine adding (with a 3M Hanging Strip of course) beautiful artwork and photos on the walls, adding my individual style to the room.
Privacy and Togetherness
For a couple, owning the entire shophouse may be a tad excessive given its sheer size and multiple floors. That was evident during my time at Canvas House. Even though two other tenants were living in the 4,000sq ft dwelling, I never really had to cross paths with them. Yes, we were living under the same roof but they were more like neighbours than housemates.
The multiple communal areas – from the ground floor to the mezzanine lounge and rooftop – are perfect for socialising. The house offered a unique sense of freedom and privacy, a balance between personal downtime and social lifestyle.
A neighbourhood of surprises: Blair Road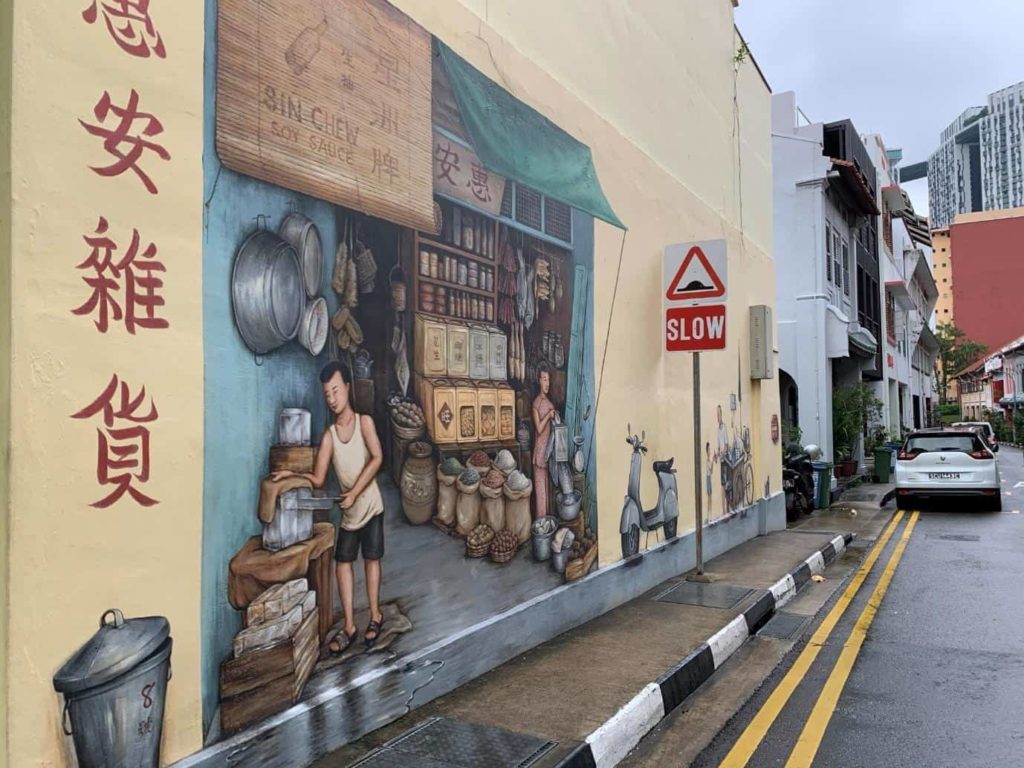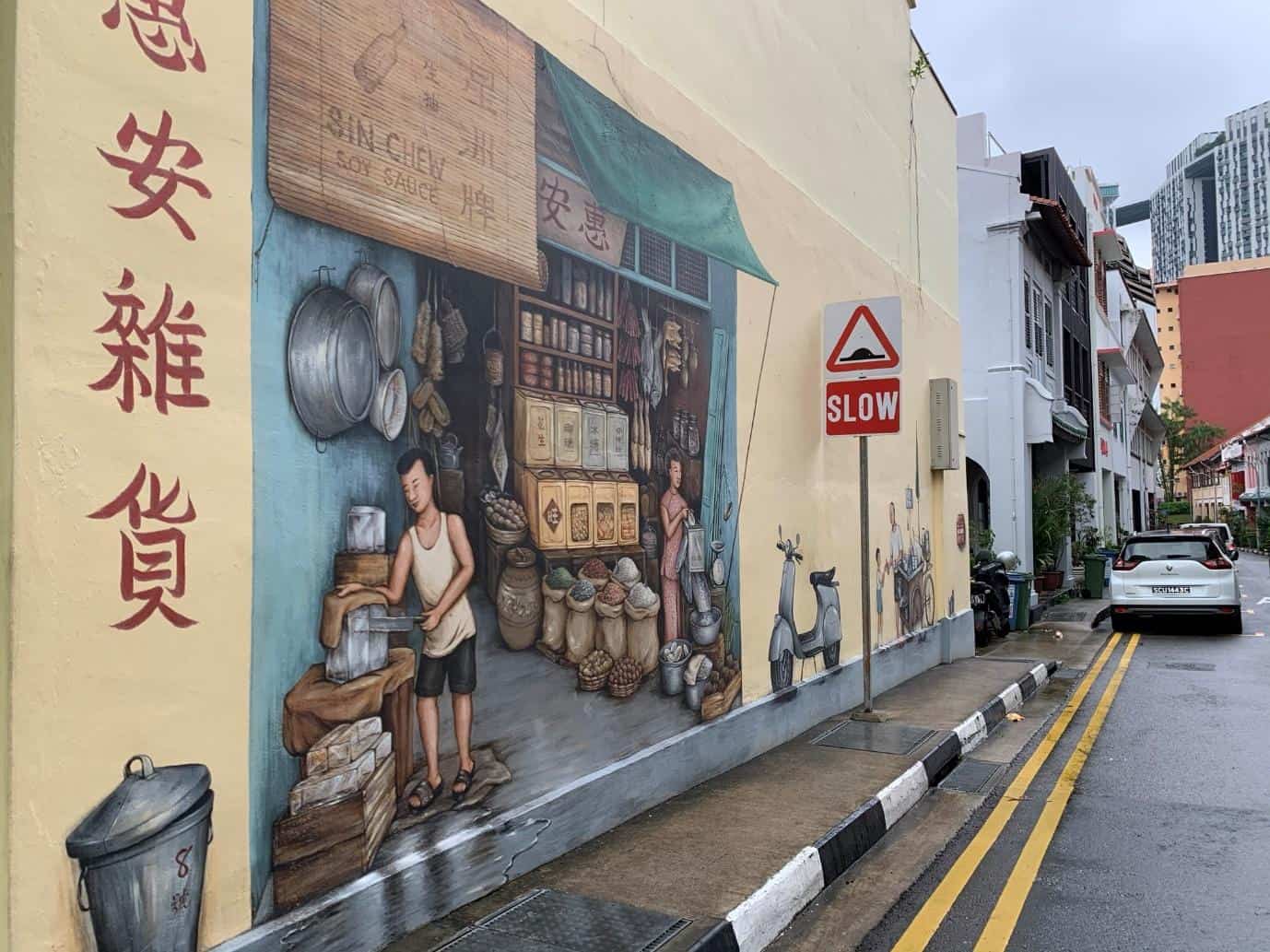 Born and bred in Singapore, I've been around Blair Road once or twice. But as life would have it, I was always zooming past to my next destination. So, on my walk around the neighbourhood, I was surprised by the variety of eateries, boutique shops, galleries and ateliers.
Just around the corner was a hole in the wall known as Little Part 1 Café. A cosy little space, it reminded me of a Melbourne cafe and seemed like a well-kept secret amongst those living in the 'hood by the looks of the patrons. There was also a heavy mix of Japanese restaurants as well as Indian prata shops. The latter was a gem, as I walked back from the nearby Duxton Road for some after-cocktail supper.
Don't get me wrong, despite the rich array of amenities the neighbourhood is not as bustling as other heritage districts such as Telok Ayer. Instead, Blair Road offers a good blend of activity and quiet. It is not overwhelmed by industry, rather a just nice amount – enough for one to feel comfortable knowing that everything they need is only a stone's throw away.
Textures of creativity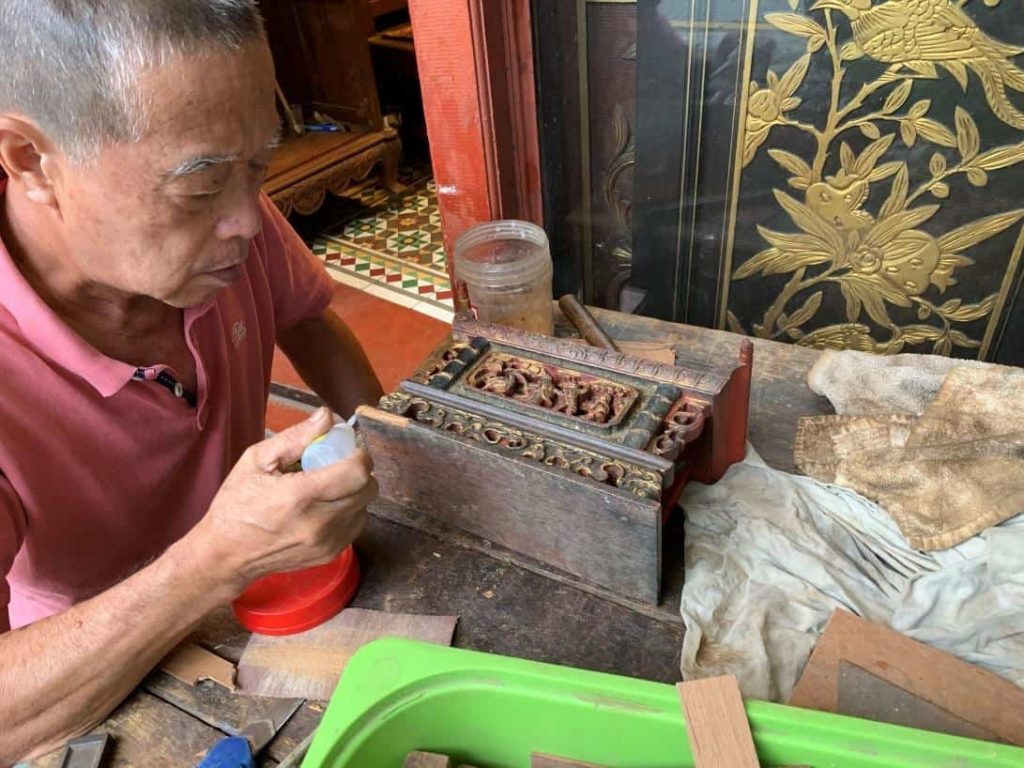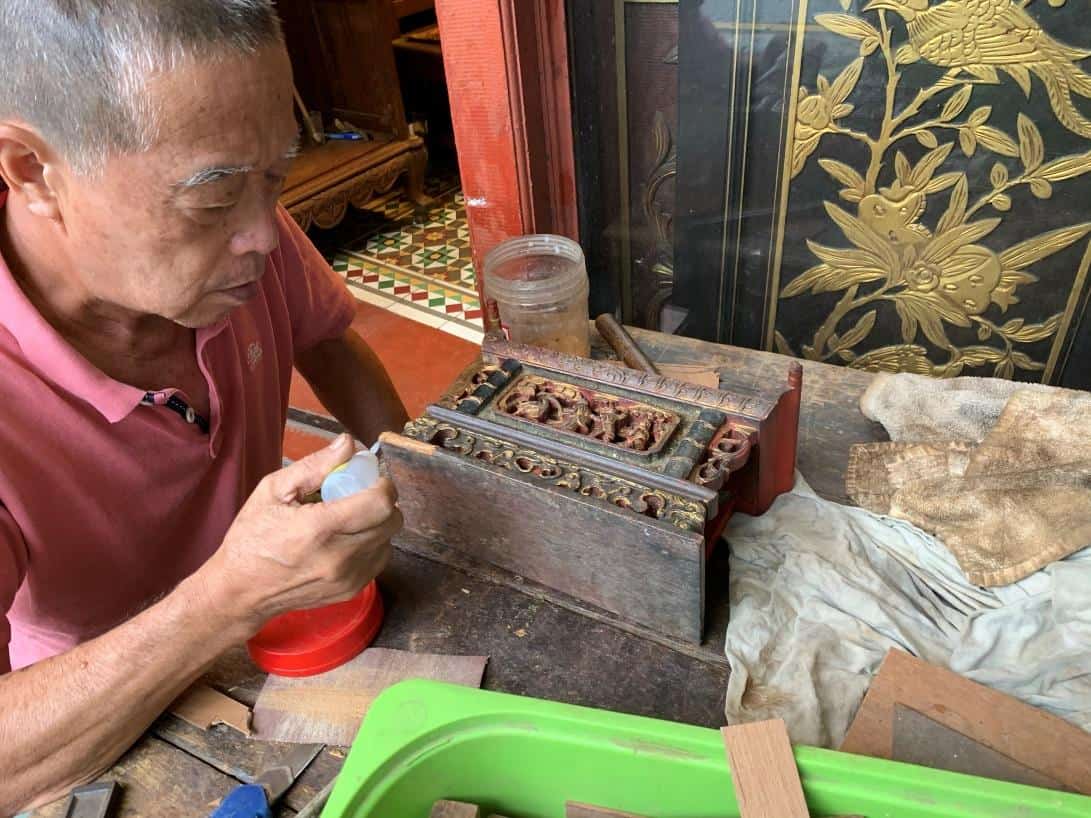 Trust me when I say shophouse living will inspire you.
Aside from the beautiful architecture all around, the experience of walking straight out to a street full of character is revitalising. On Sunday morning, I stumbled upon a group of artists busy capturing the colourful and scenic neighbourhood on canvas. And as I ambled a little further onto Kampong Bahru, I found a mom-and-pop shop specialising in woodcarving. Both of which are relatively rare sights in Singapore.
Honestly, walking around the estate brought back fond memories of my time in Lisbon and Barcelona. It felt surreal, as though I was living in a different dimension from the usual frenetic one I have come to associate with this city.
Reimagining homes in Singapore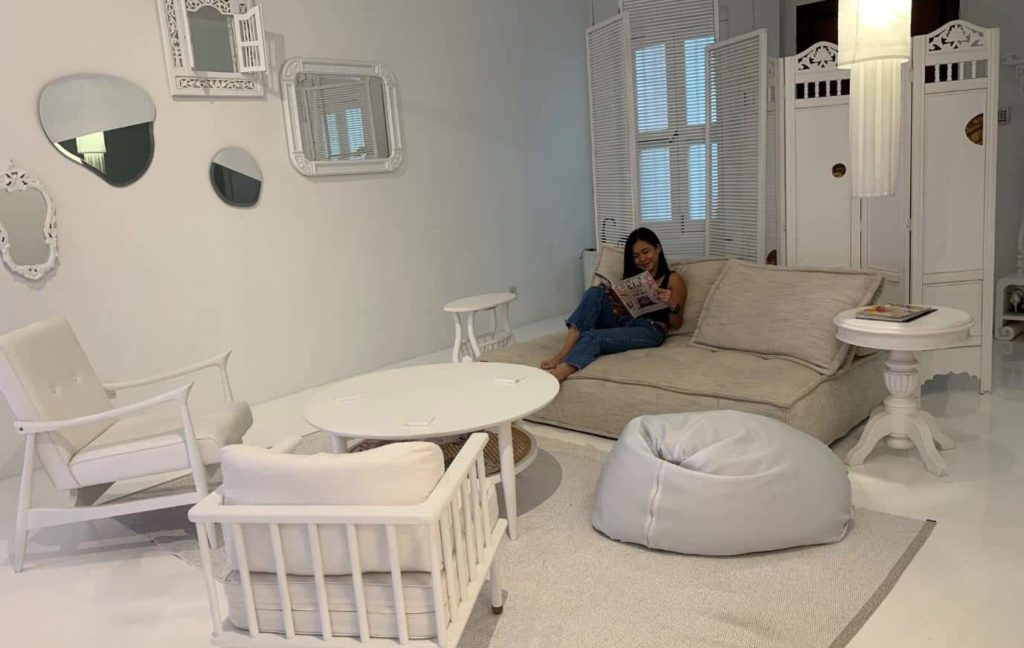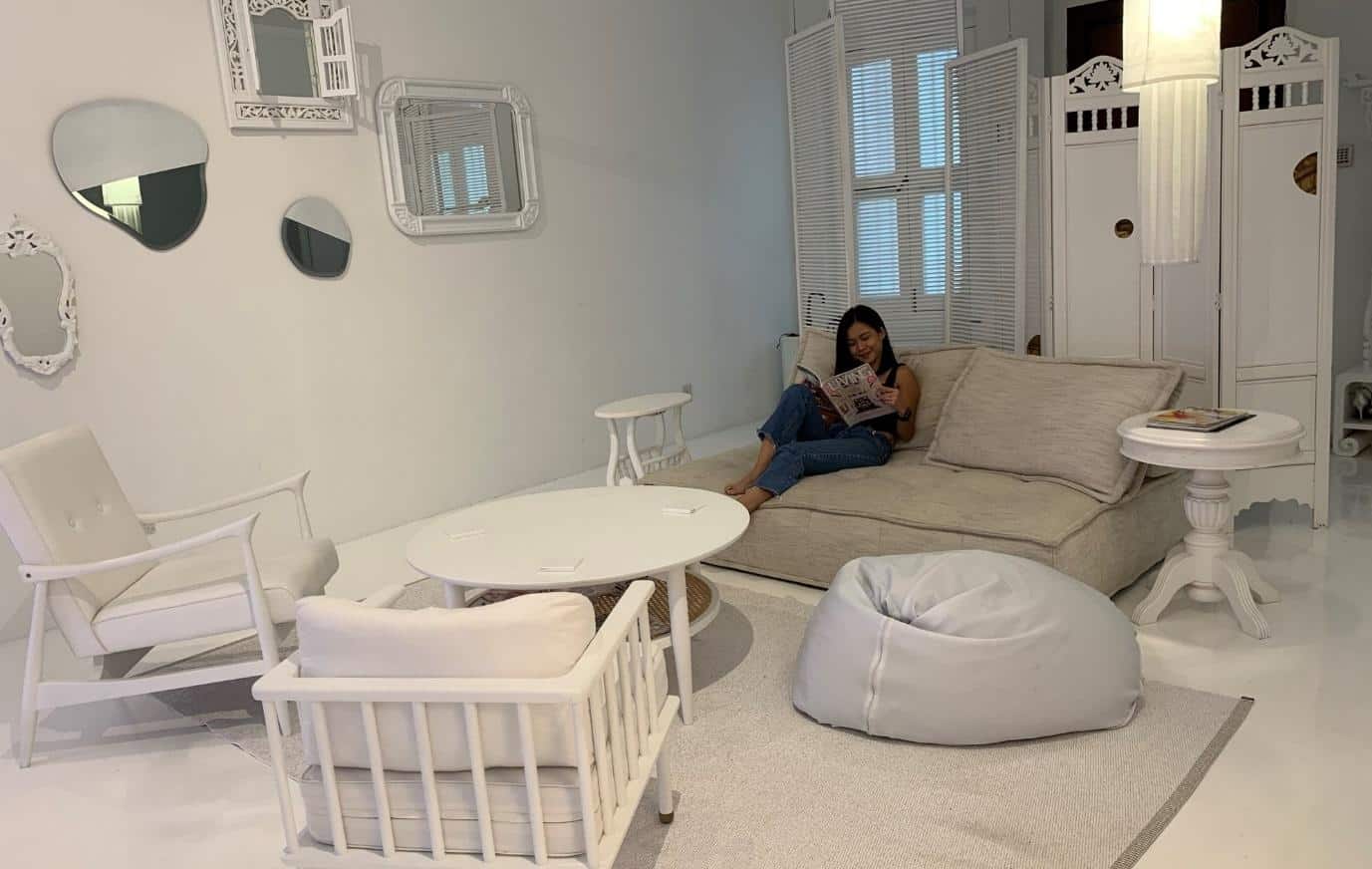 Gentle sunbeams streamed through the windows, stirring me up from my slumber the next day. It was one of the best nights of sleep I'd ever had. Even though it was a Saturday night, the house was quiet as a mouse and so was the neighbourhood below. My experience living in a shophouse was one I would do over and over again.
With Figment, it is fortunate that we can now live a life that's different in Singapore. No longer do we have to be attached to skyscrapers. If we dare dream, we dare to live.