The 6 Best WiFi Extenders in Singapore
Looking for a better way to surf the Web without borders? You're in luck, because we're here to talk about the 6 best WiFi extenders in Singapore!
You can enjoy even wider connectivity than before with the extenders we've found. You'll never have to suffer dead spots again!
1. TP-Link TL-RE305 AC1200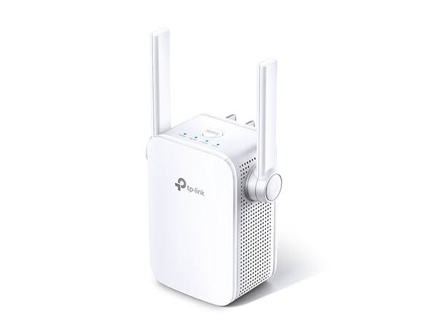 SGD 54.90
Mobile app-supported
5 GHz up to 867 Mpbs; 2.4 GHz up to 300 Mpbs
Compatible with any Wi-Fi router
Never worry about the WiFi dead zone again because the TP-link TL-RE305 AC1200 powers the connection with its dual-band speed.
The extender automatically boosts the signal in areas that are normally unreachable by the basic router. It can be installed quickly through TP-link's Tether app for remote management.
Customer Reviews
Customers relish the peak-level functionality of this particular WiFi extender. Besides, most of them felt that it was very affordable, especially given its quality.
2. D-Link Dap-1320
SGD 32.41
5 GHz up to 1300 Mbps; 2.4 GHz up to 450 Mbps
Compatible with any Wi-Fi router
Smart Signal Indicator
The D-Link Dap-1320 can be set up with just the push of a button. It even helps yyou find the prime location for connectivity through the Smart Signal Indicator — it flashes when the perfect range is reached.
3. Xiaomi Wi-Fi Amplifier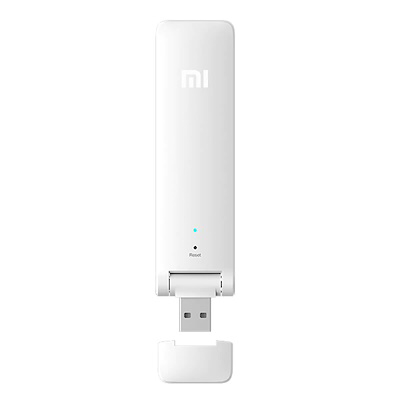 SGD 17.59
4 GHz up to 300 Mbps
Supports 16 devices simultaneously
USB socket design
Cheap but reliable, the Xiaomi Wi-Fi Amplifier is wildly portable yet packed with power. The extender can support connectivity for a whopping 16 different devices.
Even when tethering more than a dozen mobiles, the Xiaomi Wi-Fi Amplifier retains stable Internet too. You may even detect and manage the signal using the Xiaomi Smart Home App.
Customer Reviews
Many owners love this Xiaomi extender, saying it boosted WiFi connectivity quickly and effectively. Here's an example of what they say about it:
"Fast delivery. Tried and it works! Room WiFi signal is strong now. Only compatible to 2.4ghz." – Anonymous via Qoo10
4. Belle Wi-Fi Repeater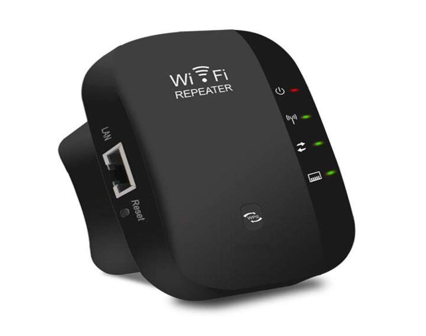 SGD 18.99
4 GHz up to 300 Mbps
Up to 50 meters range
LAN-enabled
Another budget-type extender, the Belle Wi-Fi Repeater erases dead zones and enlarges your Internet connection's reach. It caters to at least two devices at the same time.
With it, the Internet runs to a maximum of 300 Mpbs, an upgrade compared to the rate when it is unplugged.
5. Netgear AC750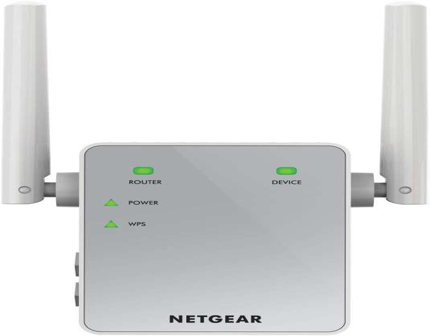 SGD 59.00
5 GHz + 2.4 GHz up to 750 Mbps
With built-in wall plug
Two modes – Wi-Fi Connection and New Wi-Fi Access Points
The Netgear AC750 is more than just a pretty gadget, it is also a handsome bit of wall décor. It is designed with a wall-plug, so it can blend into just about any house's interiors.
The extender reaches iPads, phones, computers, and other devices for a connection. You can also use the Netgear WiFi Analytics app to see how it's performing.
6. Wavlink WN579G3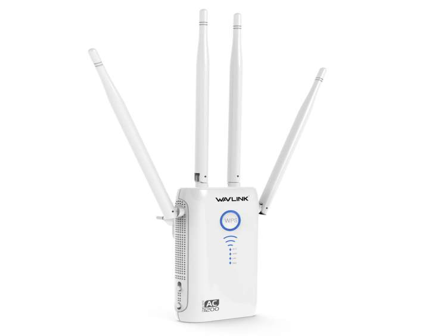 SGD 57.29
5 GHz + 2 GHz up to 1200 Mbps
With 5x transmission power
"Winning" designed antennas for optimum connection
Equipped with powerful transmission, the Wavlink WN579G3 eradicates dead zones with amazing speed. Cooling holes are spread across the entire extender too, for maximum heat dissipation.
Any one of the best WiFi extenders in Singapore that we've listed above can widen your network coverage easily! If you think we missed a great one, though, tell us what it is and why it should be on the list.
By the way, if you liked this article, you may want to look up our other roundups of wireless gadgets. For instance, we have a list of the best Bluetooth headphones in Singapore too.