5 Best OLED TVs in Singapore Reviewed
If you're contemplating taking your gaming sessions and movie marathons to the next level, maybe now's the right time to get your hands on the best OLED TVs in Singapore. It will definitely bring both gaming and film-watching to new heights.
Since we want to make your life easier, we did the work ourselves and searched for the best OLED TVs in Singapore. We made sure to include only those with topnotch features, durable builds, and reasonable prices.
But before we move on to that, we've written a short guide for all customers that may help them pick the right Oled tv for their homes. Knowing these would make it a lot easier to go through and pick from our list of the best Oled ts in Singapore.
So, let's start, shall we?
How to Pick the Best OLED TVs in Singapore
It's important to know what you want from an OLED TV to make sure that you spend money on the right one. After all, it isn't cheap, so might as well take your time looking for the right one.
One of the first things that every buyer should determine is the ideal screen size because OLED TVs come in different sizes.
On top of that, checking the screen resolution, refresh rate, and connectivity will be worth it in the long run as well.
Let's go over each point below.
1. Screen Size
If you're wondering what the ideal screen size for an OLED TV is, it would have to be somewhere between 55 to 65 inches.
For those with large families, we strongly recommend going for larger-sized televisions in order to provide everyone a better, relaxed viewing experience.
Of course, you have to consider the size of your living room (or whichever room you're planning to place it) as well. You wouldn't want to end up with a television too large for your living room, would you?
But generally, it's better to opt for a larger one because every feature of an oledtv will be worth it with a large screen.
2. Screen Resolution
After the screen size, knowing its screen resolution is crucial as well, especially if you're planning to use it to play games and watch a ton of movies and series.
It refers to the number of pixels on the screen, so more pixels means more vivid, clearer, and brighter images.
Luckily, the best OLED TVs in Singapore come in a variety of screen resolutions, allowing customers to pick one that fits their needs and budget.
1920 x 1080 resolution was tagged the standard of high definition until the advent of 4K (3840 x 2160 pixels) resolution. Obviously, the latter option is more expensive, but it does offer amazing visuals if your video source is in 4K in itself.
Both are ideal for gaming and streaming videos, providing users with a topnotch clear and uninterrupted viewing experience.
A quick note to relatively new gamers, though: don't get a 4K screen just because you want the best graphics in games. To run 4K, you need your gaming rig (CPU, GPU, etc.) to have the power to output 4K to a screen… and only the highest-end rigs are currently able to do that.
So, unless you can invest in the hardware for such a gaming setup, a 4K screen is overkill, because you'll never get most (if any) games to give you 4K video output. You'll have spent all of that money on the 4K screen for nothing.
3. Refresh Rate
Refresh Rate refers to how many timers per second an image is refreshed on the screen, 60 times per second (60Hz) being the lowest. If you're looking for a very smooth viewing experience, you might want to check out ones with 120Hz refresh rates and above.
On top of that, a 120Hz refresh rate is also perfect if you're planning to purchase an OLED TV for games. If it's for gaming, you want something that pairs that with a good response time.
4. Connectivity
Lastly, we know that this isn't much of a concern for most customers, but we strongly recommend checking out an OLED TV's connectivity.
Connectivity is what will ultimately take your viewing experience to the next level because it allows Chromecast, gaming consoles, HDMIs, and many more to be plugged in. If possible, look for an OLED TV with at least four ports and newer port formats.
The Best OLED TVs in Singapore
Now that you're aware of what to look for in the best OLED TVs in Singapore, let's jump right ahead to our picks. Here's our list of the best OLED TVs in Singapore!
1.  Philips 55OLED873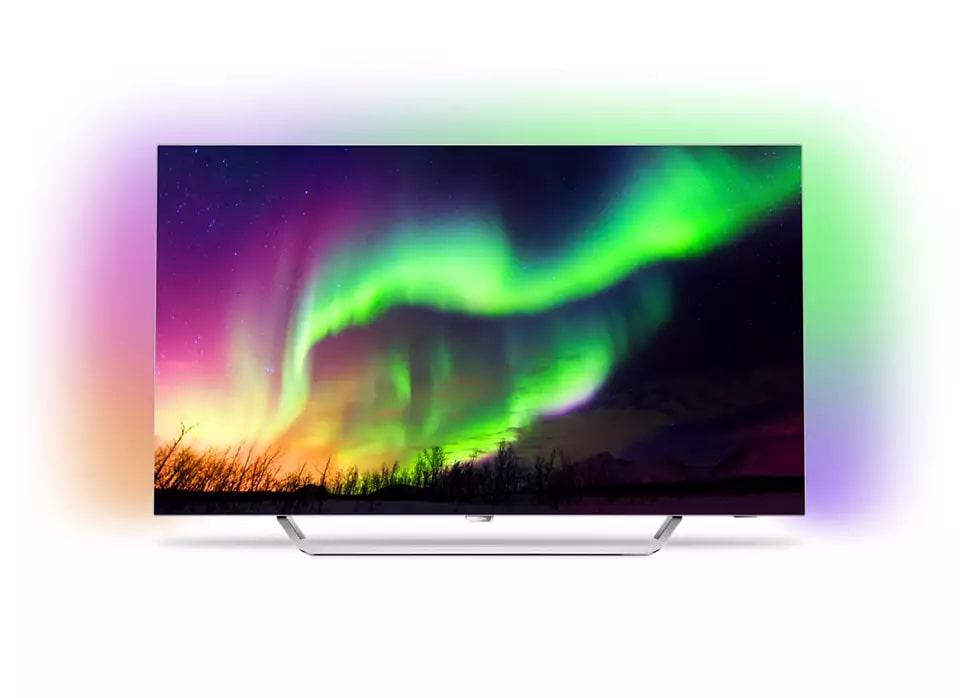 Best for Affordability
Price: $1,839.00
You don't have to go beyond your budget just to get your hands on a high-quality OLED TV. Costing only $1,839, the PHILIPS 55OLED873 is one of the most affordable options we could find in Singapore.
It may be cheaper than our other picks, but it certainly doesn't disappoint in any aspects. For one, it features a 55-inch screen display with a 3840 x 2160 resolution that delivers clearer, brighter, and more vivid images than most.
Another thing we love about the PHILIPS 55OLED873 is how it can make every scene look and feel impressively real while keeping skin tones natural. Every motion flows smoothly as well, providing users with an uninterrupted viewing experience.
Aside from that, it comes with ambient lights that will make movie and game nights even more immersive. The intelligent LED lights that surround the television project colours onto walls and into the room.
In terms of sound, the PHILIPS 55OLED873 is designed with DTS HD Premium Suite that offers high-end sound processing for superb sound coming from the speakers. Some of its buyers have attested that there are no sound distortions, fluctuations, and clipping.
Pros
4K UHD
DTS HD Premium Suite
With ambient lights
Competitively priced
Cons
Complicated screen controls
No Bluetooth connectivity
Customer Reviews
Take a look at what a customers had to say about the PHILIPS 55OLED873:
"My first Philips TV…OLED! Previous TVs were CRTs,plasma and LED-IPS. Philips picture quality is really good. Has a feel of plasma but the colour quality of IPS. The Ambilight LEDs added to the viewing quality as if you're in a cinema! The user interface between the remote and on-screen menu could be more thumb friendly, though."
2.   Sony KD-55A8H OLED 4K Android TV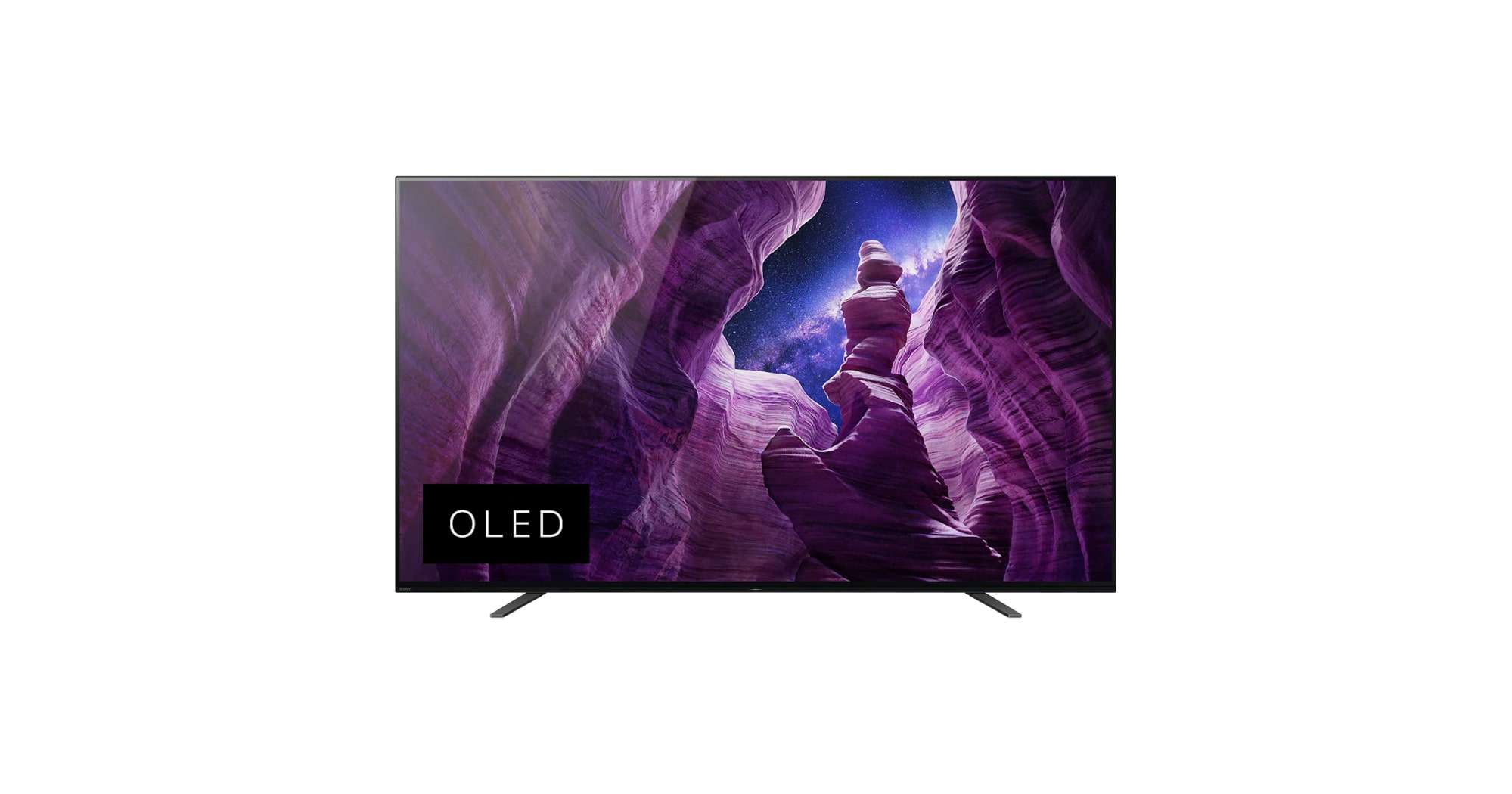 Best for Affordability
Price: $3,599.00
The Sony KD-55A8H comes with a high-powered processor that will bring your viewing and gaming experience to new heights, providing crystal clear images and high-quality sound. We know that's a bit expensive, but you'll definitely get more out of it.
It has a 55-inch display that's perfect for watching movies all day and playing games all night. Its X1 processors are capable of reproducing the colour of every image far better than a conventional television.
According to some buyers, one of the key features of the Sony KD-55A8H is the object-based HDR remaster. It analyses the colours and adjusts the contrast for every individual object on the screen to produce more vivid and realistic images.
When it comes to sound, we have to admit that Sony KD-55A8H remains unbeatable. It delivers an unparalleled surround sound quality through the Dolby Atmos that makes it seem like you're right in the middle of the scene.
We also like that the Sony KD-55A8H is built with a one-slate design concept, so it's wide yet extremely thin. If you have limited space for entertainment at home, this one will not eat up a huge amount of space.
For an even better viewing experience, the Sony KD-55A8H has a unique ambient optimization technology that automatically adjusts the images and sound to your environment.
With these features in mind, it's no surprise it ended up on our list of the best Oled tvs in Singapore.
Pros
55-inch display
Dolby Atmos
Ambient optimization technology
Bluetooth connectivity
Cable clutter minimiser
Works with Google Home and Alexa
Cons
Expensive
Always out of stock
3.   Xiaomi TV V5 75 PRO
Best for Additional Features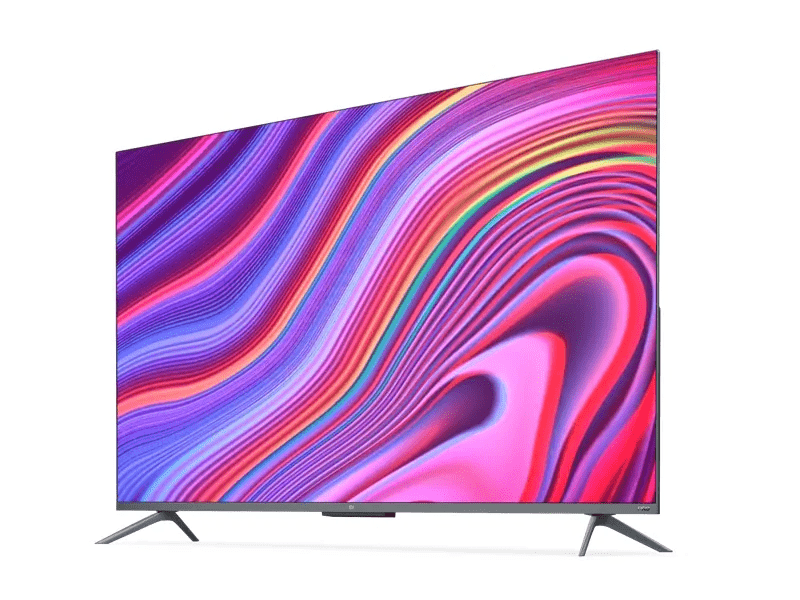 Price: $2,388.00
If you're looking for an OLED TV that comes with seemingly endless features, then you might want to check out the Xiaomi TV V5 75 PRO. It may be a lot more expensive than the previous options, but your money will definitely be worth it.
In terms of size, it's one of the biggest options on our list, featuring a 75-inch screen display with a 3840 x 2160 screen resolution — which is part of why we consider it one of the best OLED TVs in Singapore.
More than that, it comes with Dolby + DTS speakers, a total of 5 ports, extra 32GB storage space, and many more. It has everything that a television needs to turn your living room into a home theatre room!
Another feature we love in the Xiaomi TV V5 75 PRO is the 120Hz refresh rate, so if you're a gamer, you won't need to worry about lag and tearing during your gameplay.
Above all, every purchase of the Xiaomi TV V5 75 PRO includes a television bracket that would allow users to mount it on the wall, allowing them to save more living room space.
Pros
High-definition display
120Hz refresh rate
Slim metal body
Cons
4.   LG OLED55CXPTA
Best for Gamers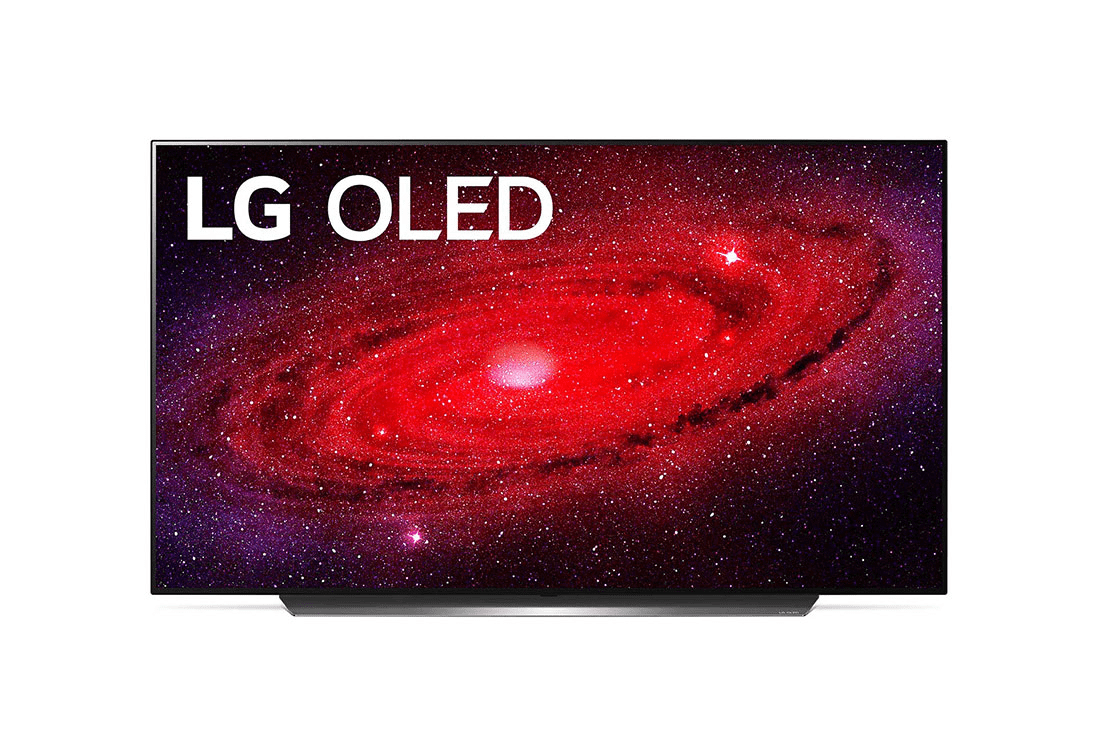 Price: $3,697.00
If you're looking for a revolutionary viewing experience, then you might want to get your hands on the LG OLED55CXPTA, tagged one of the best OLED TVs in Singapore for its one-of-a-kind features.
First of all, the LG OLED55CXPTA comes with a self-lit technology with more than a hundred million pixels coming together to display images with rich colours and realistic image quality. It's rare for an OLED TV to have such a feature.
In terms of quality, it surely doesn't fall short as well. Beyond its self-lit technology, it offers a screen with 4K resolution, making it an ideal television for video streaming. No need to worry about blurred and static images!
If you're a gamer, you're definitely going to love the LG OLED55CXPT as well as it's the first OLED television to offer NVIDIA G-SYNC compatibility. Every single game will appear vividly, clearly, and without lags and flickers.
Anyway, considering its price, you might want to save up a bit before buying it as it surely will go beyond many a buyer's budget. It delivers such quality, though!
Pros
Self-lit technology
High resolution screen
NVIDIA G-SYNC
Cons
5.   LG OLED65CXPTA
Best for Overall Value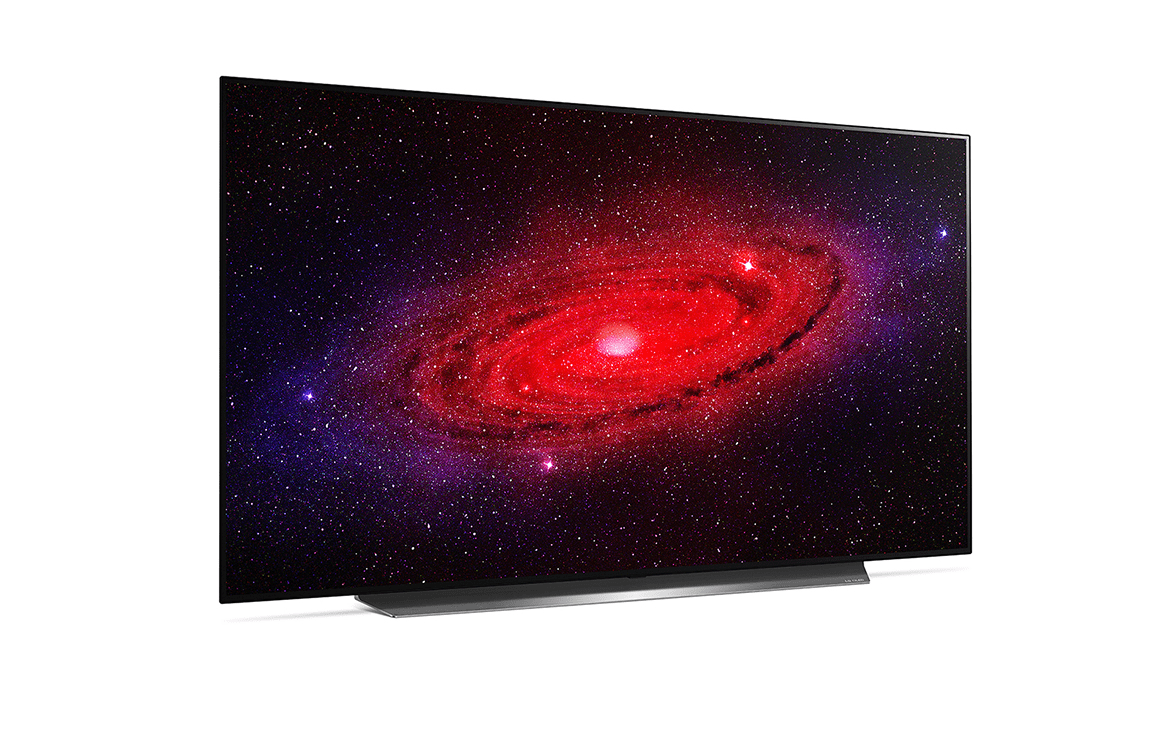 Price: $4,999.00
If you can shell out extra money on a quality OLED TV, then we strongly recommend purchasing the LG OLED65CXPTA. It will most likely make your pockets hurt, but it will surely give you your money's worth, down to the last cent.
Since LG remains one of the most trusted names in television, we couldn't help but include another one of its products in our list. You won't have to worry about durability as it's proven multiple times that it can last for the years to come, as per its buyers.
In terms of screen size, the LG OLED65CXPTA doesn't disappoint. It has a screen that extends up to 65 inches with a 4K resolution, providing users with an impressive cinematic experience that's only felt inside the movie theatre.
Another reason we consider it one of the best OLED TVs in Singapore is that it's built for home movie streaming as it can accommodate Netflix, Apple, Hulu, and even Amazon. All you need to do is sit back and scroll through the endless list of movies and television shows.
Lastly, on top of video streaming, the LG OLED65CXPTA is ideal for gaming sessions as well because of its higher frame rate, VRR, ALLM, and eARC — all of which, when combined together, will give gamers an experience they've never had before!
Pros
Self-lit technology
Higher frame rate
High-definition display
Compatible with Netflix, Apple, Amazon, etc.
Cons
And that's it for our list of the best OLED TVs in Singapore. If you've used any of these televisions before, share with us what your viewing experience was like!
By the way, if you're a gamer looking for a gaming monitor as well, we suggest checking out our list of the best 144Hz monitors in Singapore. All these monitors are designed for gaming and support a wide variety of GPU features like FreeSync, GSync, and more!