The 5 Best Hoverboards in Singapore for Smooth Cruising
Looking for a new way of getting around the island? If so, you will probably find our list of the best hoverboards in Singapore quite handy!
We've found the coolest, most-balanced, and most easy-riding hoverboards in Singapore for this list. Take a look at our top picks among the best hoverboards in the world:
1. Swagtron T1
SGD 549.54
Max speed – 8 miles per hour
Motor power – 250 W
Max range – 7-12 miles per full charge
LED headlights
Rubber bumpers
The Swagtron T1 features SentryShield, which encases the battery in aluminium for protection. If the power empties while using, the Safe Stop Technology guides the rider to a balanced striding stop.
The Swagtron T1 is also programmed with two modes — learning and standard — for first-time hoverboarders and pros alike. We like these precautions, making them one of the best hoverboard models when it comes to safety.
Customer Reviews
Buyers of the Swagtron T1 love its long-lasting battery. They say it is child-friendly as well, particularly with its learning mode.
Here's a review worth noting:
"This works very well. Battery last a long time, and my daughter absolutely loves it. She has had no problems so far (had it about a month). Everything seems to be working as it supposed to and there have been no issues thus far. I do recommend this 'hoverboard'!" – Darrell via Amazon
2. Hoverboard X-2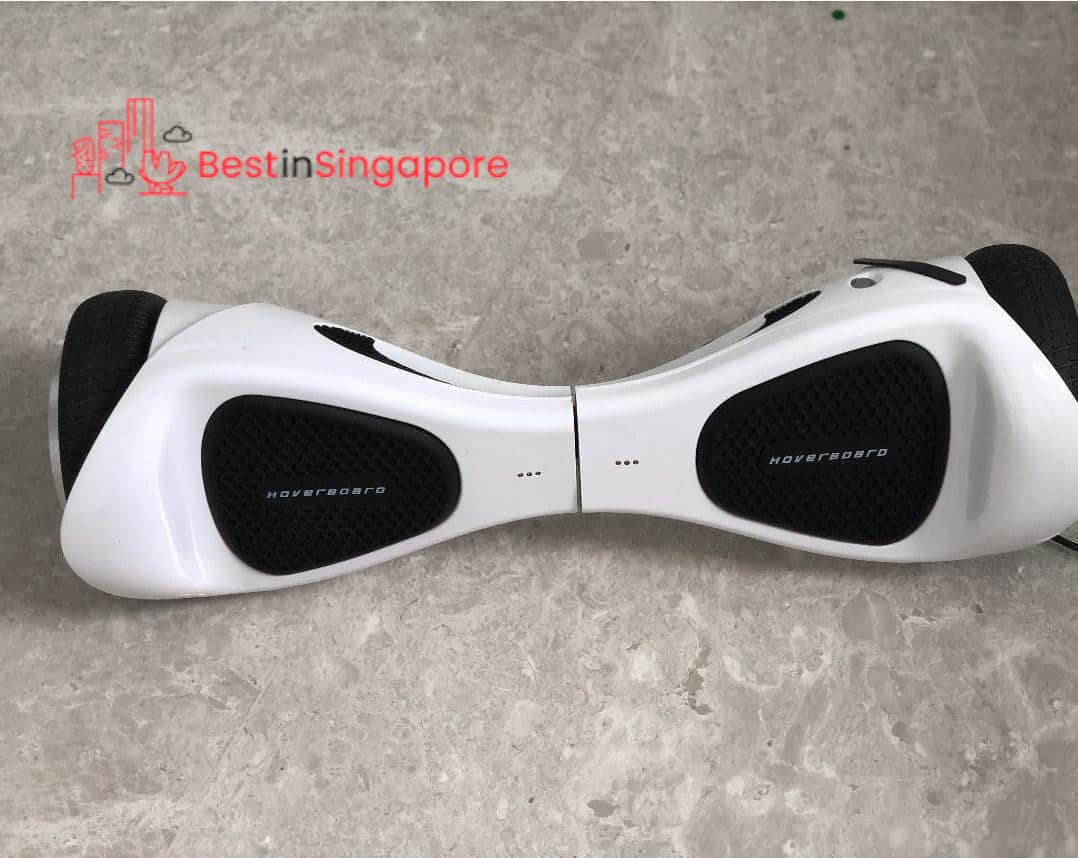 SGD 689.57
Max speed – 10 km/hour
Motor power – 350W x 2
Max range – 20 km per full charge
Bluetooth stereo speakers
LED headlamps
The Hoverboard X-2 is an affordable craft with improved turning stability for a breezy ride. It is the best choice for riders trying to cut the cost yet get the finest specs in a board.
Designed in glossy colours, the Hoverboard X-2 is also a nicely stylish option if you want a cool-looking hoverboard in Singapore as your ride. The Bluetooth speakers and LED lights are nice touches we also like!
3. Deux Cruiser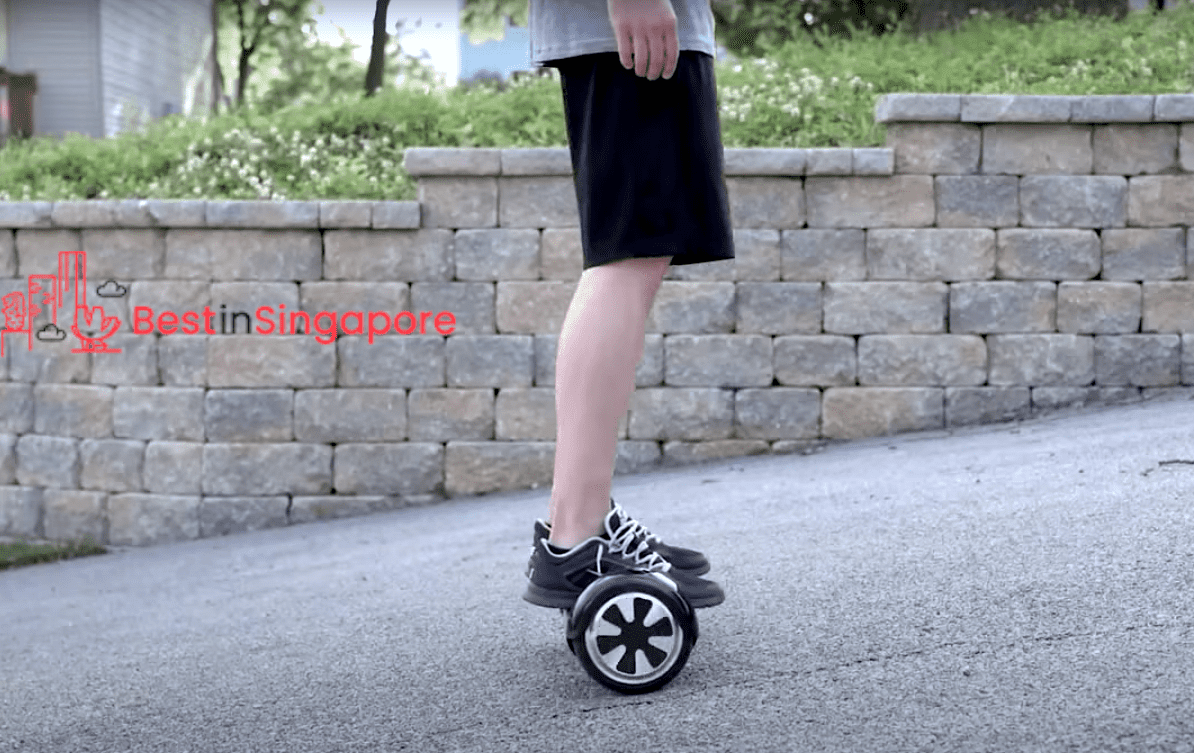 SGD 483.66
Max speed – 10 km per hour
Max power – 250 W
Max range – 10-15 km per full charge
With Samsung batteries
Compact design for portability
Weighing 10 kg, the Deux Cruiser is the lightest e-scooter or hoverboard in the world. But don't be fooled by this lightweight hoverboard in Singapore as it can actually go on 10KM per hour.
The craft is built with two sensors that track the micro-movements of the feet and ankles, allowing the motor to move according to the rider's stride.
It offers pretty good power too. Through the Deux Cruiser's 2 brushless motor hubs, riders can even climb 20-degree slopes. That's a lot of quality in a single package!
Get It From SGElectricScooters
4. Razor Hovertrax 2.0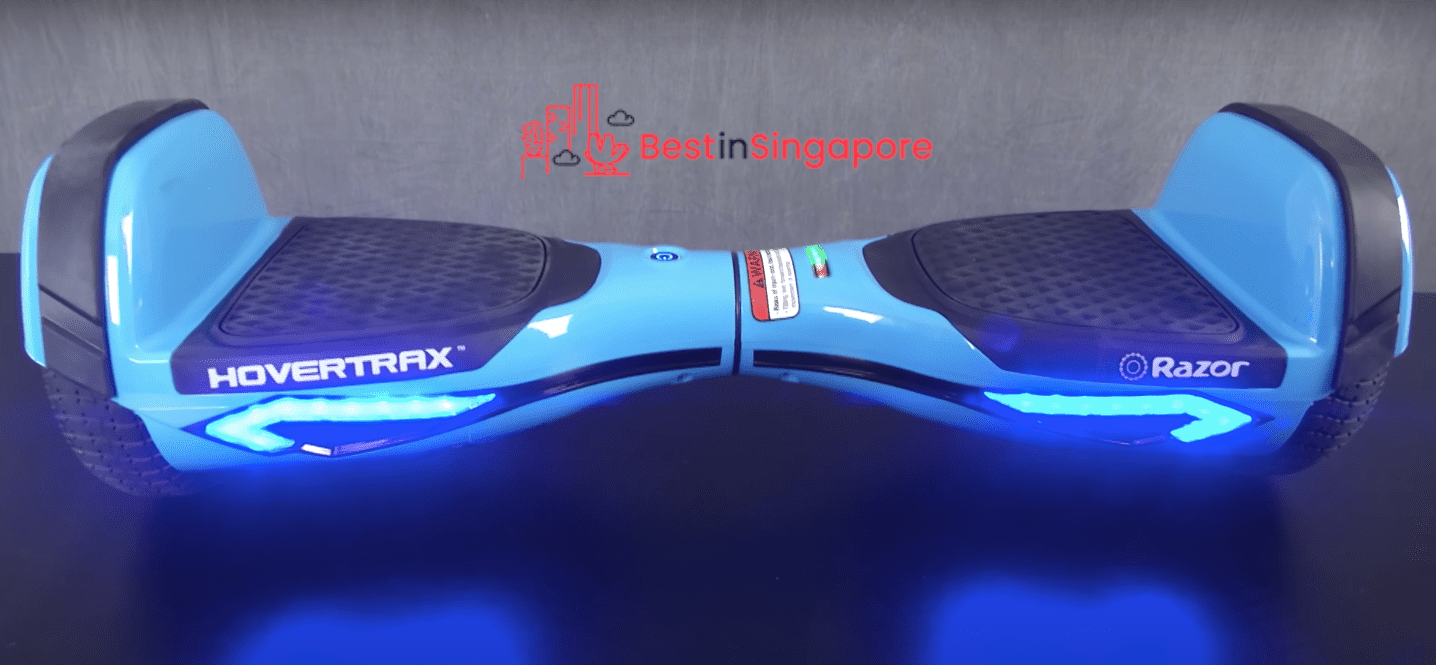 SGD 257.03
Max speed – 8 miles per hour
Max power – 350 W
Steel, shatter-resistant polymer body
LED light bars
Fender bumper protection
Riding on the Razor Hovertrax 2.0 is like hovering among the clouds, which is why it's been called "Nirvana on wheels". It has a light glide, but sufficient power to take you along an airy cruise.
The Razor Hovertrax 2.0 also has a training mode and a normal mode, and the EverBalance technology automatically levels the step for sublime self-balancing.
Customer Reviews
Because it's safe for family-use, customers enjoy riding the Razor Hovertrax 2.0 with their kids. They also love its fast-charging feature, saying that for its price, this hoverboard in Singapore exceeds riders' expectations overall.
Here's a review from one owner:
"We love our hoverboard! It's big enough for adults, (I weigh around 160) but perfect for children! The price was great, and it's easily charged! Will definitely buy again if we ever need another one!" – Ted G. via Amazon
5. EpikGo Classic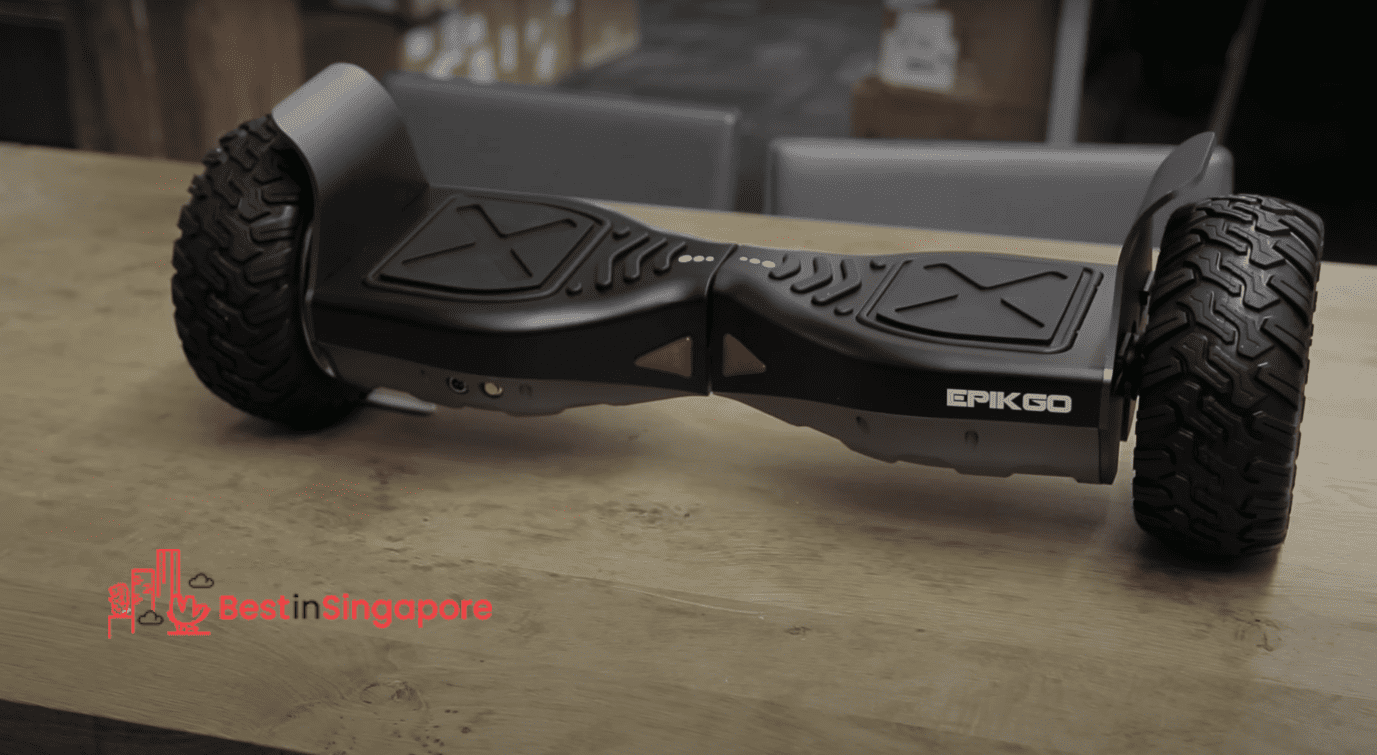 On sale at SGD 896.85
Max power – 400 W dual motors
Max range – 10 miles per full charge
Fast-charging – 2 hours
LED headlights
5" wheels
The EpikGo Classic is a beast of a board. Sporting 8.5-inch wheels covered with indestructible aluminium fenders, it is intended for an all-terrain ride.
Conquer the trail as the EpikGo Classic's power effortlessly takes you on a stroll over 18-degree slopes. This is the one to buy if you like your boards and roads a bit rugged.
Customer Reviews
Intended for off-road use, this is one hoverboard that has found favour with adventurous users. Riders say the EpikGo Classic performs perfectly and is sturdy enough for a rougher ride.
Here's a user review:
"Off road/rough pavement and speed are great, just as advertised. Built well, very durable." Jon Snyder via Amazon
Pick your hoverboard from this list and you'll be sure to enjoy the results!
If you're actually more interested in something for your kids, though, you may want to check out our list of the best kids scooters in Singapore. That contains even better options for very young users!