The 6 Providers of the Best Digital Signage in Singapore
Thinking of boosting your offerings' visibility with a little modern exposure? You should consider getting the best digital signage in Singapore!
There's nothing better than having a smart digital display placed in front of your store. With this kind of advertising, customers can instantly know the scope of your offered products, services, and costs, as well as special promotions.
Anyway, if you want to do this right, you should go to the best providers. Here, take a look at our list of companies that can give you the best digital signage in Singapore!
1. Vizan Sign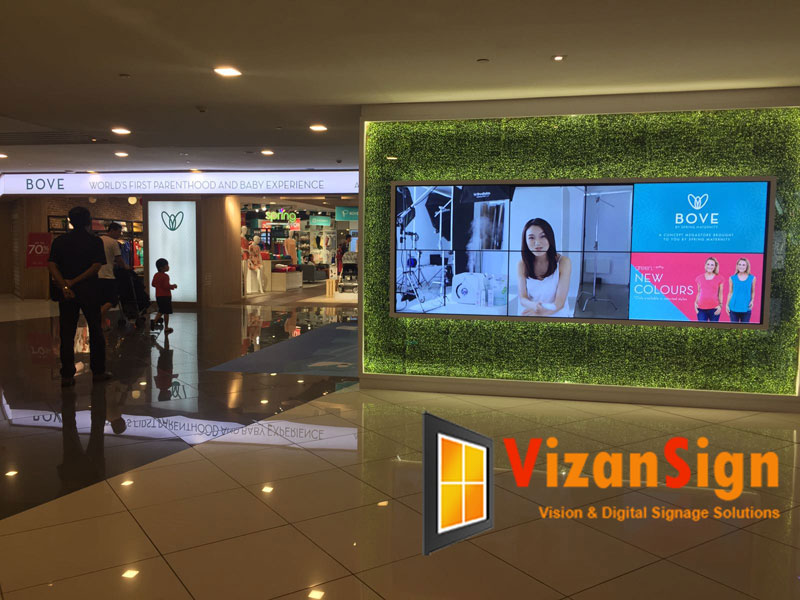 | | |
| --- | --- |
| BEST FOR | Cloud, local, and standalone digital signage |
| WEBSITE | http://www.vizansign.com/ |
| ADDRESS | 10 Ubi Crescent, #01-84 Ubi TechPark, Lobby E, Singapore 408564 |
| CONTACT DETAILS | +65 6977 7180 , WhatsApp: +65 92994786 |
| OPERATING HOURS | |
Vizan Sign offers some of the best digital signage in Singapore, no doubt about it.
They have products that can be used as a digital menu board, video wall tv screen, media player, and even touch-screen kiosk. With this range, you can certainly find the signage that you've been looking for.
You can choose between different solutions such as location-based, weather-based, motion detection-based, and many more!
Throughout the years, they've served countless established companies such as Singtel, Courts, Abbott, MoneyGram, and more. Their experience is just another of the reasons they made our list.
Highlights
Wide digital content support
Accessible through Android, Windows, Linux, and Mac
Customer Reviews
Many customers said that no matter what type of business, Vizan Sign has all forms of digital signage solutions. A customer shared this experience:
"Singapore's best digital signage service provider. VizanSign Digital Signage software helps us to go next level of business. Absolutely user-friendly. They are providing best on-time support."
2. Sky Media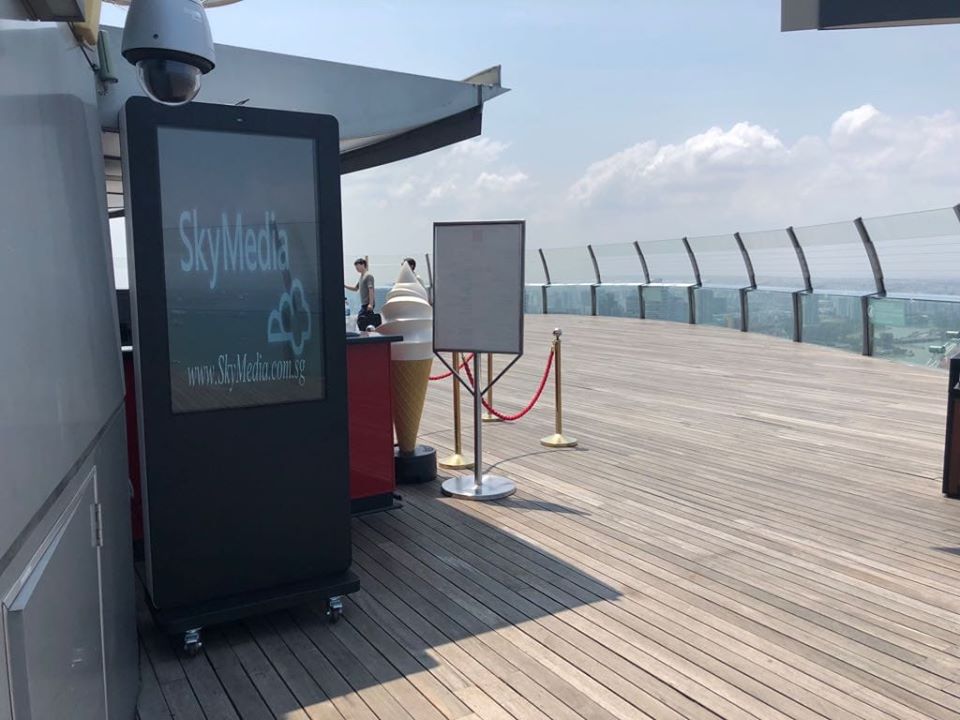 | | |
| --- | --- |
| BEST FOR | Cloud-based indoor and outdoor digital signages |
| WEBSITE | https://www.skymedia.com.sg/ |
| ADDRESS | 21 Toh Guan Road East #04-14 Toh Guan Centre Singapore 60860 |
| CONTACT DETAILS | +65 9362 6728 |
| OPERATING HOURS | Open 24 hours |
When it comes to cloud-based digital signage solutions, you can rely on the products and services of Sky Media. They provide indoor and outdoor digital signages such as restaurant menus, signboards, LED and LCD video walls, posters, TV, kiosks, and more!
They've worked with prominent establishments on the island like UOB, KLM, Zoff, Cool De Sac, Orbis, etc. Regardless of how small or big the business is, they indeed have the best digital signage in Singapore for its needs.
Highlights
One-time payment option
Digital signages rentals
Customer Reviews
Sky Media was able to capture the interest of many clients because of easy-to-use systems and flexible costs. Here's a review from a customer:
"Amazing Service and products provided by sky media.Its colorful theme of digital signage is really nice. Book now everyone"
3. Koo Digital Signage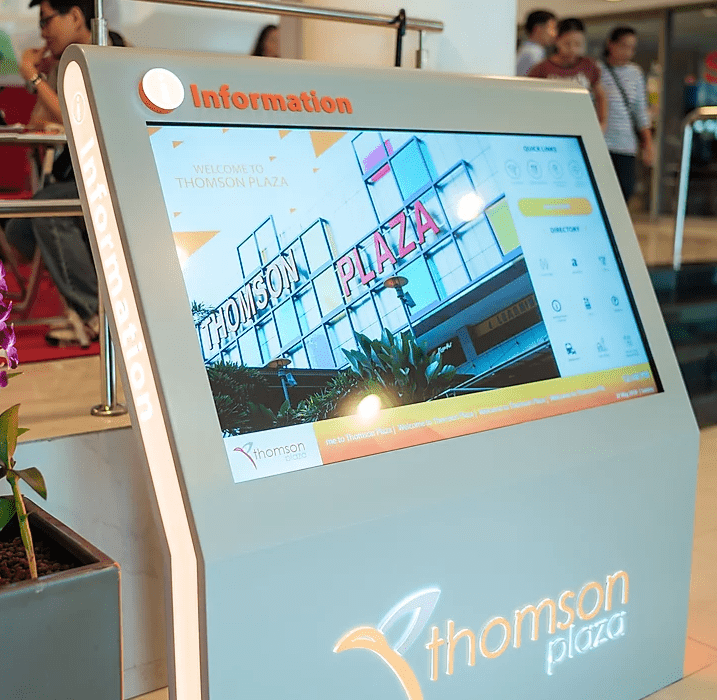 | | |
| --- | --- |
| BEST FOR | Cloud-based touch screen digital signage |
| PRICING | |
| WEBSITE | https://www.koosignage.com/ |
| ADDRESS | 68 Kallang Pudding Road #01-01 SYH Logistics Building Singapore 349327 |
| CONTACT DETAILS | +6566948700 |
| OPERATING HOURS | Weekdays: 9:00am – 7:00pm |
Koo Digital Signage specialises in providing high-definition touch-screen content management with their best digital signage in Singapore. Aside from this, they also have a video wall, LED display, projection, and transparent and mirror display.
All of these selections come with installation, maintenance, fabrication, logistics, and technical support services. These products are great options for showing off a building and shopping directory, restaurant menu, advertising wall, sales performance, and more,
Highlights
AV rental and digital signage
Low monthly rates
4. Best View Media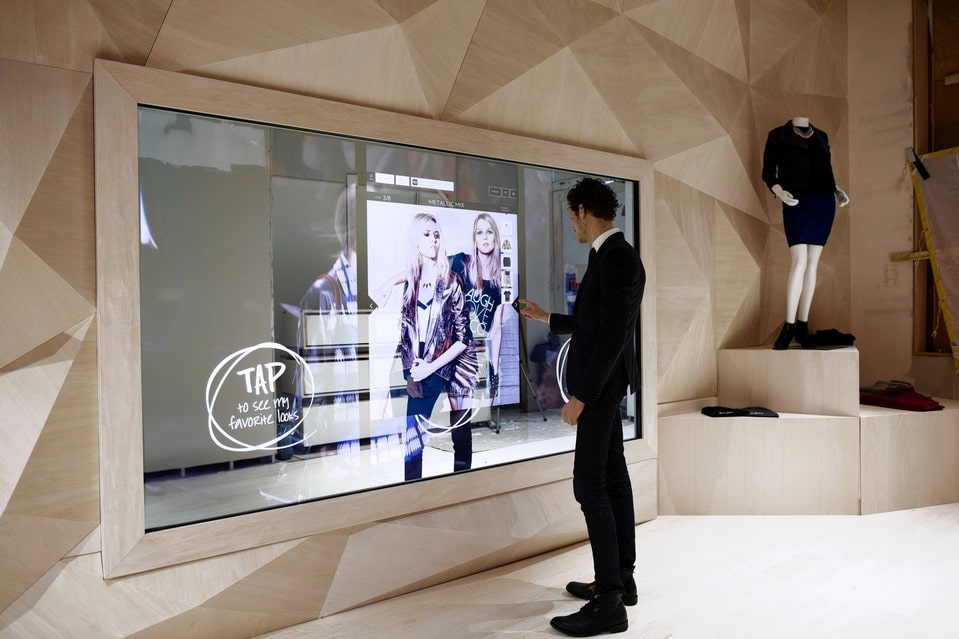 | | |
| --- | --- |
| BEST FOR | Advertisements, Business meetings, Education purposes |
| WEBSITE | https://bestviewmedia.net/ |
| ADDRESS | 3014 Ubi Road 1 #02-306 Singapore 408702 |
| CONTACT DETAILS | 96461449 |
| OPERATING HOURS | Weekdays: 11am–8pm |
If you're looking for digital signage to place in shopping malls, retail outlets, or exhibitions, Best View Media might have the best digital signage in Singapore for you. Their selections include a video wall, kiosk, and display screen.
One of the main highlights of their catalogue is the digital whiteboard that can be used during office meetings and class presentations. It's definitely popular!
Their products are designed with wide-angle viewing and high image quality as well as tempered and hardened glass for absolute safety.
Highlights
Digital whiteboard
Interactive video wall
5. Avitcom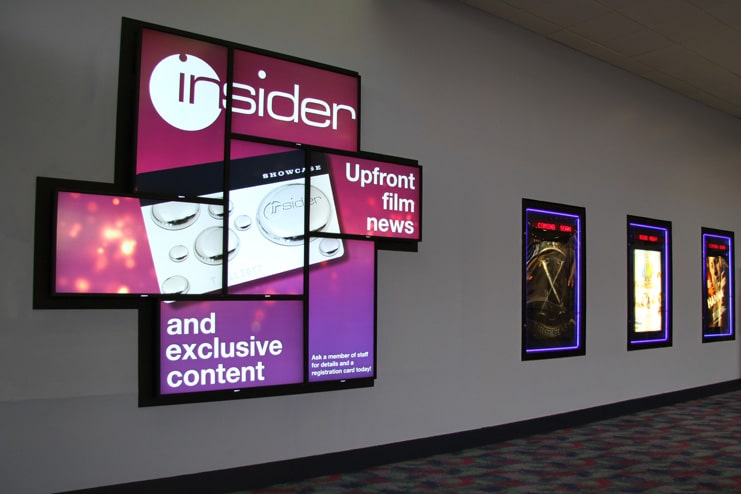 | | |
| --- | --- |
| BEST FOR | One-of-a-kind digital signages |
| WEBSITE | http://avitcom.com.sg/ |
| ADDRESS | 1091 Lower Delta Road #01-01, Singapore 169202 |
| CONTACT DETAILS | 6471 1825 |
Avitcom produces unique styles of digital signage: they go beyond the usual advertising and information display. They're designed with original and eye-catching structures that can beat all the other digital signage in malls or retail stores.
You can also manage the content on different locations and specific times with highly accessible settings. These features are beneficial to grocery stores, banks, department stores, and shopping malls, for the prices and sales specials can be easily updated.
Highlights
Advertising display
Accessible content management system
6.  DS Visual

BEST FOR 

Commercial Digital Signage

WEBSITE
https://www.dsvisual.sg/
ADDRESS
62 Ubi Road 1,
#07-15 Oxley Bizhub 2,
Singapore 408734
CONTACT DETAILS
[email protected]
+65 8883 8441
OPERATING HOURS

By appointment
Next on our list is DS Visual, a digital signage company founded a few years back by engineering professionals. These professionals aspired to offer quality signages for clients from different industries.
This aspiration was born from seeing the rising trends in the ever-changing field of digital advertising. The other reason is to make a change in the field of advertising through the use of high quality digital signages.
Now, the company has made a name for itself by staying true to its first goal: Providing high quality digital signages to the people of Singapore. The other reason why so many people trust in DS Visual is its service, which is very customer-centric.
All in all, DS Visual makes an excellent choice for digital signage because of its identity as a quality service and digital signage solutions provider.
Highlights
Cost-effective digital signages
Excellent customer service
Works with clients from different industries
And that's it for our list of the companies providing the best digital signage in Singapore! Have you already figured out which service you'd like to have? If so, then tell us about your choice and what you like about their services!
Also, it'd be a great help to consult with an advertising specialist from these best advertising agencies in Singapore before you finalize your plans for your signage. With a little smart strategy, you can make the most of your exposure!