Our 17 Favourite Clinics for Botox in Singapore
As we grow older, our age will inevitably show through our skin But thankfully, with great technology, you can now bring back your younger self with the best botox in Singapore, giving you healthier and more youthful skin!
Restoring the skin's elasticity and smoothing out the signs of ageing requires excellent specialists who have years of experience when it comes to dermatology.
This is why we've searched for the most recommended aesthetic and dermatological clinics that have the best botox in Singapore!
(Note: This list is in no particular order.)
Dr. Lee Mun Heng – Cambridge Medical Group
BEST FOR
Non-invasive therapeutic programme
SERVICES
Ultra Skin HIFU, Liquid Face Lift, Lunchtime Nose Lift, Glow & Radiance, Laser Hair Removal
WEBSITE
https://www.aesthetic-clinic-singapore.com/botox-heng/
ADDRESS
391B Orchard Road, #08-05A1, Tower B, Ngee Ann City, Singapore 238874
CONTACT DETAILS
+65 6432 8215


[email protected]

OPERATING HOURS
Mon to Wed, and Fri 10am – 6pm
Thurs 10am – 8pm
Sat 10am – 3pm
Sun and PH Closed
Cambridge Aesthetic Clinic provides holistic treatments to make you beautiful inside and out. This boutique medical and laser aesthetic clinic provides medically sound and comprehensive aesthetic care in a comfortable and private environment.
Cambridge Aesthetic Clinic uses FDA-certified and approved machines, as well as Korean technology, to provide a comprehensive range of customised non-invasive therapeutic treatments for all their patients. Their range of services include laser and resurfacing therapies, radiofrequency, light and ultrasonic based treatments, botox and filler injections, chemical peels and various facial and body wellness treatments.
They will help you become the best version of yourself. With their experience and expertise, every treatment recommendation and program will be personally and specifically tailored to you, to ensure optimal results and outcome.
Highlights
Customised treatment programs
FDA-certified and approved machines
Comprehensive range of non-invasive therapeutic treatments
The Clifford Clinic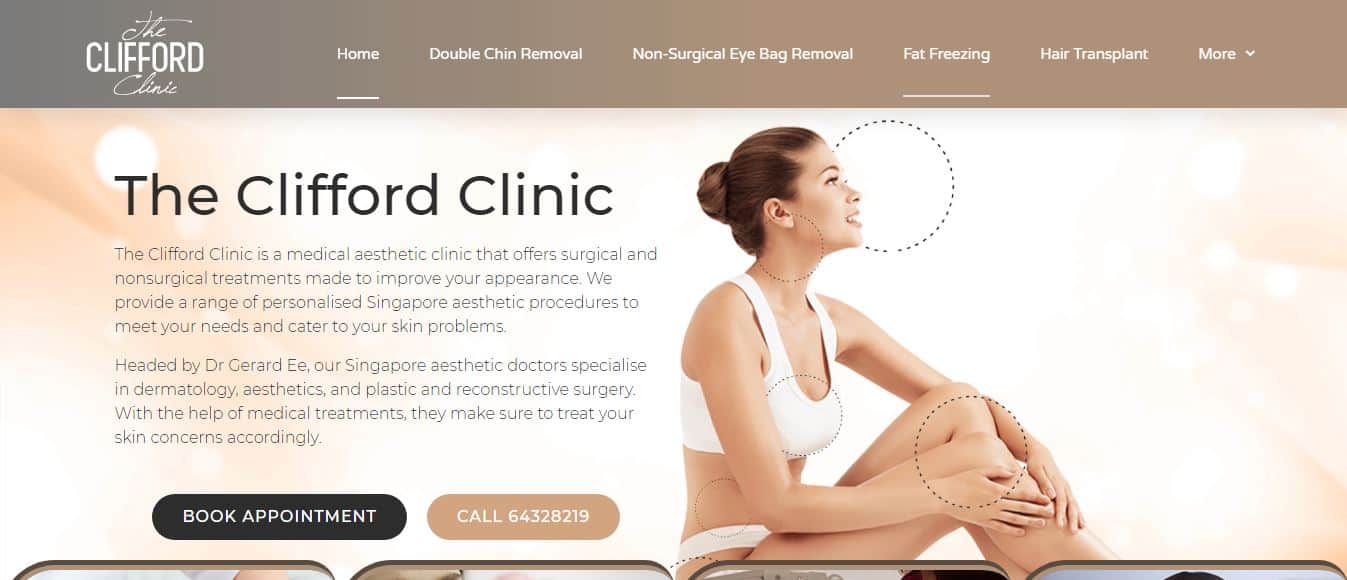 The Clifford Clinic is an excellent choice for botox treatments, which can help clients achieve younger-looking skin. Botox can also address issues related to over-sweating.
Dr. Gerard Ee, their head dermatologist, works with his team of expert aesthetic doctors in delivering the best services. With his interest in minimally invasive surgery and aesthetic medicine, you can rest assured that any treatment you undergo in Singapore Aesthetic Practice will go well.
Highlights
Minimal Downtime
Minimal Scarring
Safe Procedure
Accurate Treatment
Dr Yvonne Goh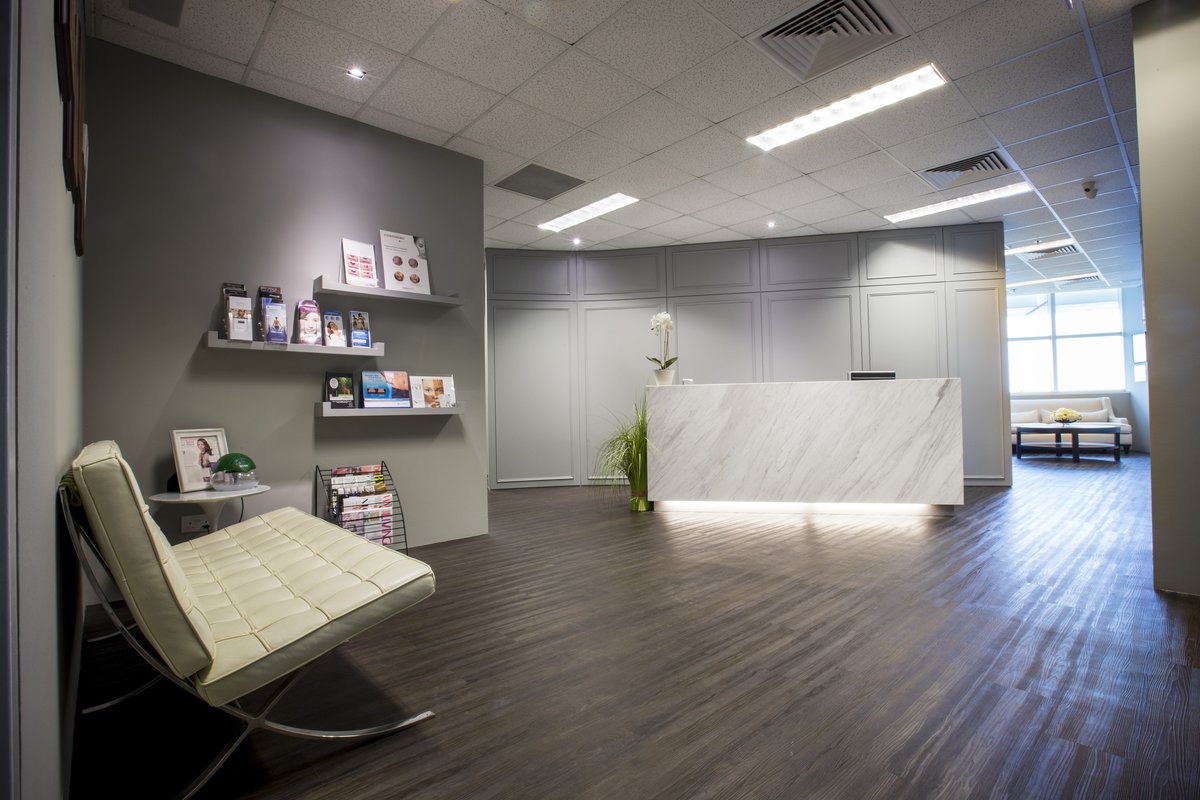 | | |
| --- | --- |
| BEST FOR | Advanced anti-ageing treatments |
| WEBSITE | https://www.dryvonnegoh.com/ |
| ADDRESS | 1 Orchard Boulevard #09-05 Camden Medical Centre Singapore 248649 |
| CONTACT DETAILS | 6462 2559 |
| OPERATING HOURS | Weekdays and Saturday: 10am–7pm |
The botox services of Dr Yvonne Goh Aesthetics can reduce your facial wrinkles, forehead lines, and frown lines. They also do facial contouring for those who want to have a gorgeous v-line face.
Aside from this, they also have filler treatments, laser toning, skin rejuvenation, acne marks removal, skin boosters, and clinical facials.
Moreover, they produce their own skincare line with original daily essentials that'll help you take care of your skin and maintain a healthy skincare routine.
Highlights
Signature products
Facial contouring
SW1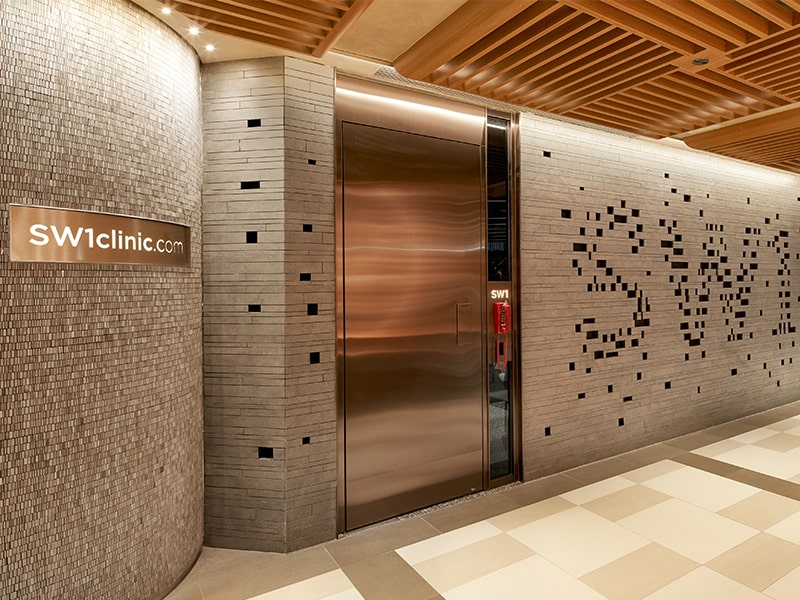 | | |
| --- | --- |
| BEST FOR | Full range of facial treatments |
| WEBSITE | https://www.sw1clinic.com/ |
| ADDRESS | 290 Orchard Road, #13-01/2/3/4/5/6, Paragon, Singapore 238859 |
| CONTACT DETAILS | |
| OPERATING HOURS | Monday – Friday, 9:00 AM – 8:00 PM |
SW1 offers a wide range of skin saver programs including facelift, skin lightening, complexion enhancement, and more. For their shape and lift treatments, you can eliminate saggy skin, achieve that sharp jawline, and lighten dark circles.
They also provide facial treatments such as anti-acne treatments and acne removal, as well as pigmentation and pore treatments. They even have clinical skin therapies and skincare products that'll help you achieve your goals this year!
Highlights
Facelift and more skin improvement treatments
Skincare products
V Medical Aesthetics Laser Clinic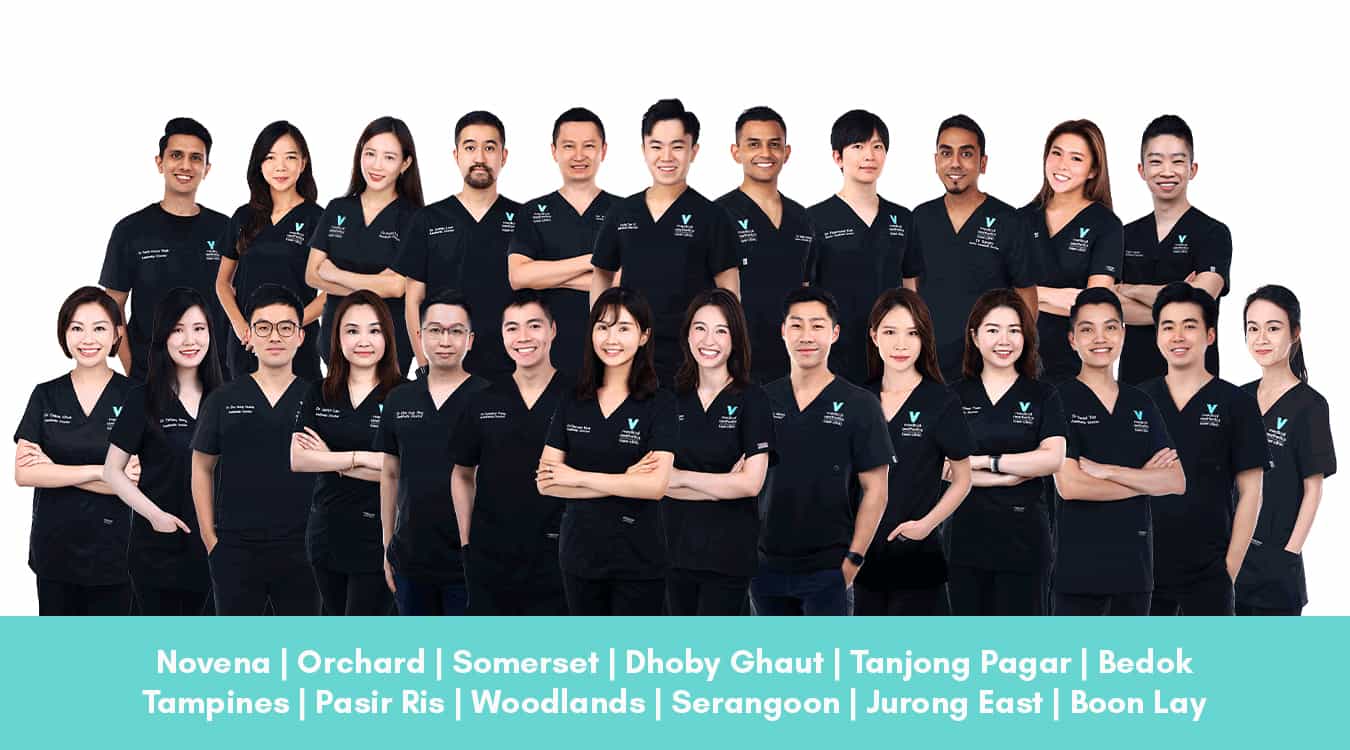 BEST FOR

Non Surgical V Shape Face Slimming

Non Surgical face Lifting and Double Chin Removal

Pigmentation Removal

SERVICES

Pico Laser, Fractional CO2 Laser, Fotona 4D Laser, Carbon Laser Peel, Acne Scar Treatment, HIFU Face Lift, Ultherapy, Double Chin Reduction, Jaw Slimming Injection, Wrinkle Reduction, Dark Eye Circle Injection, Upper Eyelid Lifting, Skinboosters, Dermal Fillers, Hair Growth Laser, Tattoo Removal and more.

WEBSITE
https://www.vaestheticsclinic.com.sg
ADDRESS

Novena Royal Square Medical Centre
101 Irrawaddy Road #11-01/02/03 Singapore 329565

Orchard International Building
360 Orchard Road #04-05/06 Singapore 238869

TripleOne Somerset
111 Somerset Road #04-09 Singapore 238164

Plaza Singapura
68 Orchard Road #04-44/45 Singapore 238839

The Woodleigh Mall
11 Bidadari Park Drive #02-31/32 Singapore 367803

SBF Center
160 Robinson Road #05-10 Singapore 068914

Century Square
2 Tampines Central 5 #05-07 Singapore 529509

Bedok Mall
311 New Upper Changi Road #01-20/21 Singapore 467360

White Sands
1 Pasir Ris Central Street 3 #03-20 Singapore 518457

Woods Square Tower 2
6 Woodlands Square #09-07 Singapore 737737

Jurong Point
1 Jurong West Central 2 #02-21/21A Singapore 648886

Westgate
3 Gateway Drive #03-26 Singapore 608532

CONTACT DETAILS

Call or WhatsApp: +65 9860 9990

Email: [email protected]

OPERATING HOURS

Monday to Saturday: 10:30 am – 8:30 pm

Closed on Sunday & PH
V Medical Aesthetics & Laser Clinic is a premier aesthetic clinic in Singapore that specializes in non-surgical face slimming, facelifts, and pigmentation treatment.
Based on their track record, they are the experts at Pico Laser, HIFU Face Lifting, and V Shape Face Slimming as supported by the feedback of their clients. Moreover, they offer treatments for dehydrated skin, enlarged pores, as well as other skin and facial conditions.
Besides aesthetic treatments, they offer beauty products like serums, creams, and sunblocks, which are good for the maintenance and enhancement of the skin.
As a plus, V Medical Aesthetics & Laser Clinic's affordability, pleasant staff, and customer service have been commended by their clients. We like that they offer high-quality services at a fair cost to promote greater accessibility.
They are also a part of the industry's largest chain of aesthetic clinics, with 7 locations across the island. For convenience, their branches can be found in Novena, Orchard, Somerset, Tampines, Woodlands, Tanjong Pagar, and Jurong.
Highlights
Over 25 certified doctors
12 convenient clinic locations near MRT stations
Over 7000 reviews across google and facebook
Cutis Medical Laser Clinics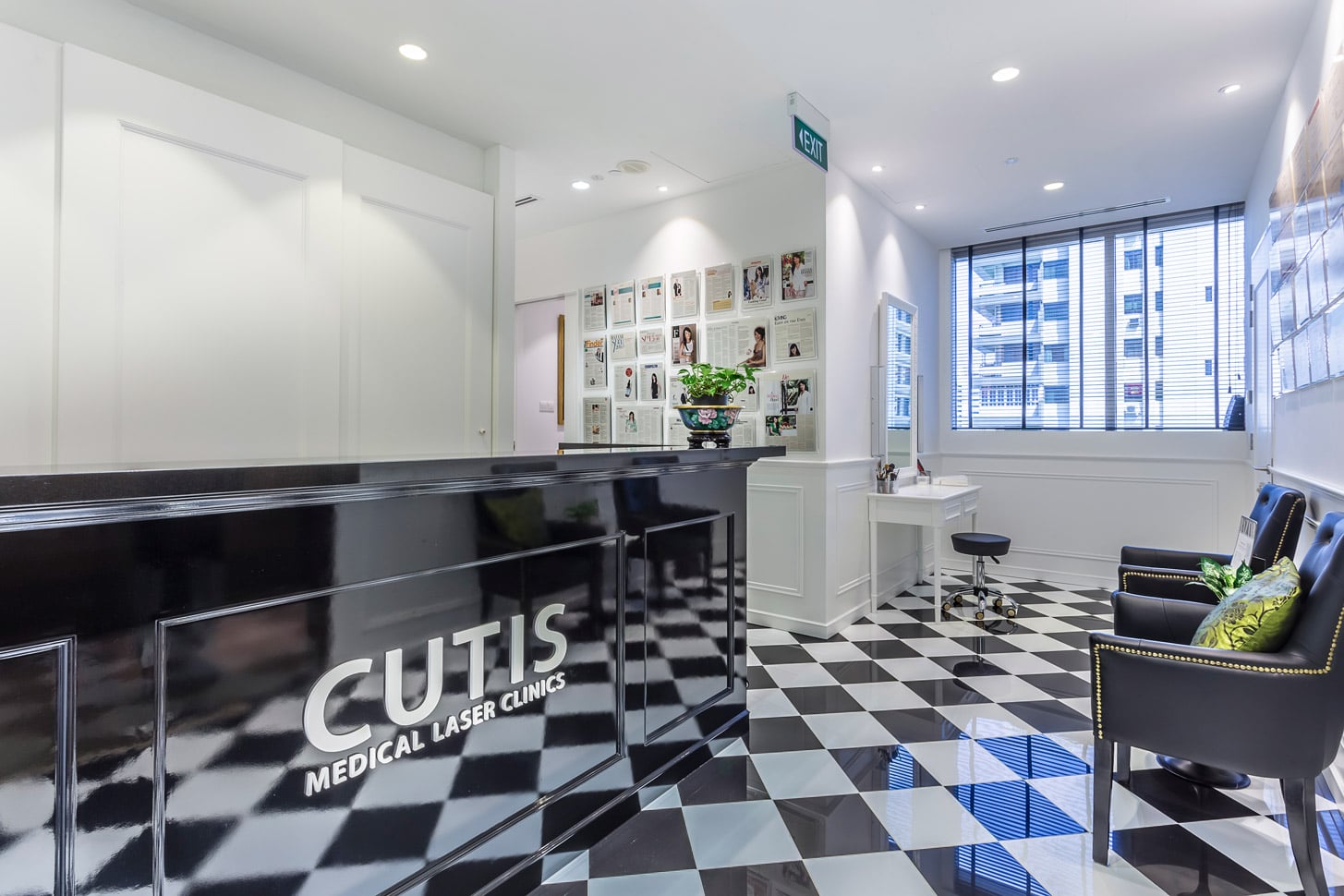 BEST FOR
Affordable rates
PRICING
Rates
WEBSITE
https://www.cutislaserclinics.com/
ADDRESS
9 Scotts Road, Pacific Plaza, Scotts Medical Center #08-07 Singapore 228210
CONTACT DETAILS
+65 6801 4000
OPERATING HOURS
Weekdays: 10:00 am – 8:00 pm

Saturday: 9:00 am – 3:00 pm
At Cutis Medical Laser Clinic, you can reduce the appearance of your frown lines, lift droopy eyebrows, reform your jawline, or eliminate wrinkles around your eyes and upper lip… for as low as $16.
They have a professional aesthetic doctor who has decades of experience of botox injection. So rest assured that you'll be in good hands.
Apart from this, they also offer laser treatments for face and body, giving you convenient solutions to your skin concerns.
Highlights
Broad range of face and body treatments
Original set of products
Edwin Lim Medical Aesthetic Clinic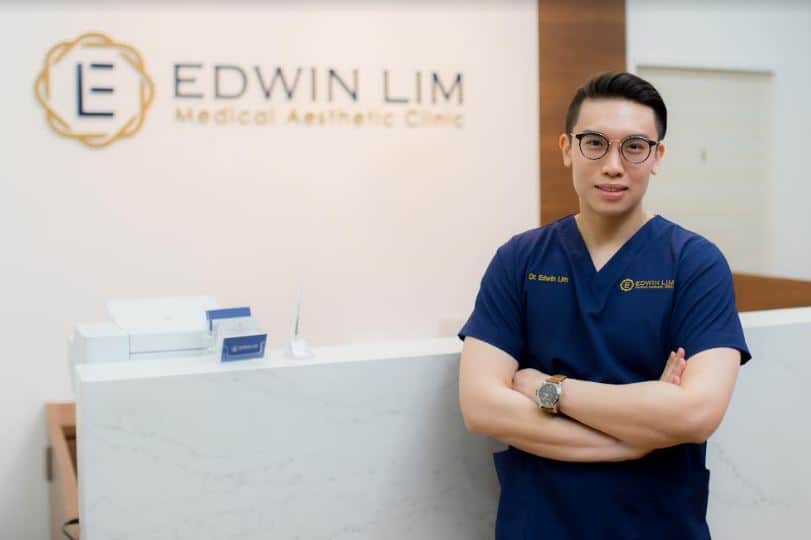 BEST FOR
Wide range of safe and effective anti-aging aesthetic services
SERVICES
Botox, Fillers, Injectables, Laser, HIFU, Threadlifts, Medi-Facials
WEBSITE
https://edwinlimclinic.sg/
ADDRESS

2 conveniently located clinics

East clinic – #02-12/13 Changi City Point

Orchard clinic – #05-51 Lucky Plaza, Orchard Medical Specialists Centre (By appointment only)

CONTACT DETAILS

96372218 (whatsapp only)

OPERATING HOURS

Monday – Friday: 11:00 to 8:00 pm

Saturday: 11:00 am to 6:00 pm
Edwin Lim Medical Aesthetic Clinic offers an extensive and comprehensive array of aesthetic services for their clients. They are equipped with the safest and latest in medical aesthetic technology for their treatments. Dr Edwin's goal is to provide evidence based anti-aging and aesthetic treatments that are both safe and effective with minimal downtime and discomfort.
Popular treatments include botox for wrinkles and fillers for liquid facelift and to address volume loss.
HIFU, threadlifts and collagen boosters like Rejuran, Skinboosters and Profhilo help to firm and tighten skin, improving the appearance of sagging skin, helping their clients achieve a younger and fresher look.
They have two branches conveniently located at Changi City Point and at Lucky Plaza. These two locations have a sheltered connection to the MRT station and have ample parking lots for their clients that drive. All in all, you will find it easy and convenient to visit their clinic. Of note, the Lucky Plaza clinic is by appointment only.
Highlights
Comprehensive medical aesthetic service
Focus on safe and effective evidence backed aesthetic treatments
Minimal discomfort and downtime
The Belle Clinic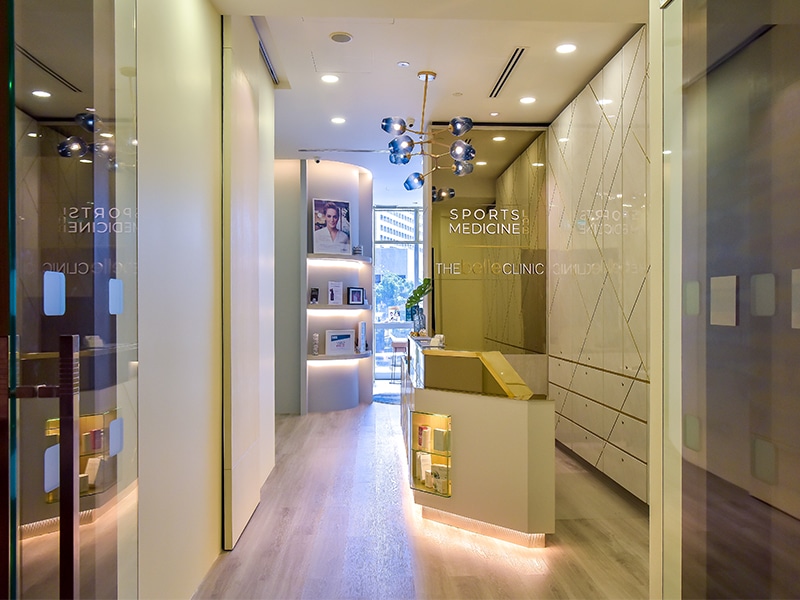 BEST FOR
Customised clinical solutions
WEBSITE
https://www.thebelleclinic.com/
ADDRESS
SBF Medical Center, #03-02 160 Robinson Road ​Singapore 068914
CONTACT DETAILS
+65-64448108
OPERATING HOURS
Monday to Friday: 10.00am -7.00pm

Saturday: 9.00am – 2.00pm
If you're worried about trying out some botox treatments because you have sensitive skin, you should check out the services of The Belle Clinic. They offer personalised treatments that cater to your current skin condition and your own preferences.
They have limited but interesting programs such as laser peel, skin tightening facials, and of course, botox that'll soften your wrinkles and frown lines.
Their bespoke services are highly recommended by many locals, making them one of the clinics that have the best botox in Singapore.
Highlights
Personalised treatments
Skin tightening facials
DAVID LOH SURGERY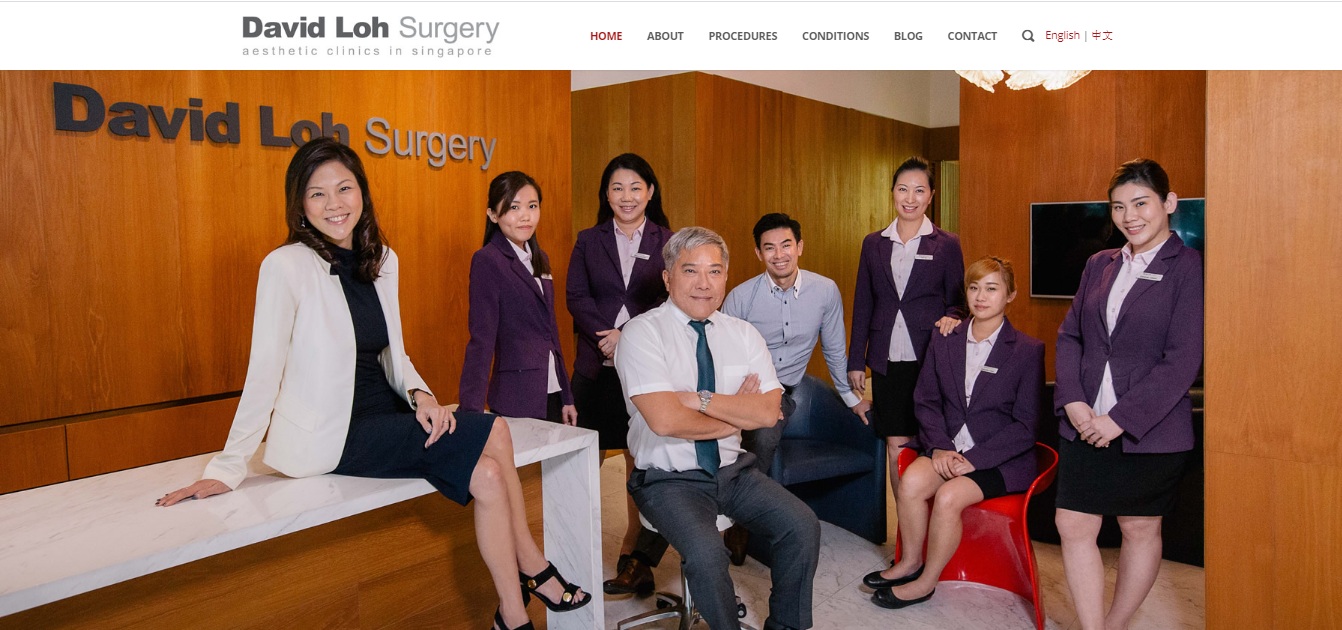 | | |
| --- | --- |
| BEST FOR | Customized botox procedure |
| WEBSITE | https://davidloh.sg/ |
| ADDRESS | 501 Orchard Road #05-16 |
| CONTACT DETAILS | 65 6733 5300 |
David Loh Surgery is one of the most popular aesthetic clinics in Singapore specializing in Botox and fillers. It was founded in 2002 to provide painless and quick procedures that still deliver best results.
You are assured that you are in good hands with David Loh Singapore since they are headed by an expert on the field. In fact, he has been providing training to other new doctors in Singapore since 2006.
In regards to botox, they offer three procedures to meet their customer needs. The Botox Lift targets wrinkles and other facial muscles that's been downward. Square Jaw reduction on the other hand aims to sculpt the face for a more visible jawline. Lastly, Intradermal Botox is a procedure to reduce open pores.
Service Highlights
Online booking

Various botox treatments

Quick results
Bio Aesthetic Laser Clinic
Bio Aesthetic Laser Clinic prides themselves in being part of the journey of their clients towards reaching their best selves.
Established as a business that aims to redefine beauty with their non-invasive procedures, Bio Aesthetic has all of their clients leaving the clinic feeling even more gorgeous and confident than when they first walked in.
One of their best service is the botox, which erases wrinkles and fine lines. You can choose between three types: Dysport, Xeomin, and Botox. Dysport has faster results and is cheaper compared to the other two, but it doesn't have the same better effects of Xeomin and Botox. All three brands are are HSA approved so you don't have to worry about health concerns.
Highlights
Attention to detail
Reasonable pricing
Expert dermas
Excellent service
S Aesthetics Clinic

BEST FOR
Face fillers
SERVICES
Popular Treatments, Face Treatments, Skin Treatments, Eye Area Treatments, Hair Aesthetics Treatments, Body Treatments
WEBSITE
https://saestheticsclinic.com/
ADDRESS
9 Scotts Road #07-07
Scotts Medical Centre (Pacific Plaza)
Singapore 228210
CONTACT DETAILS
Email: [email protected]
Telephone: +65 6235 0338
WhatsApp: +65 90207234
OPERATING HOURS
Mon-Fri: 10am – 8pm
Sat: 10am – 6pm
Sun & Public Holidays: Closed
When it comes to botox treatments, S Aesthetics Clinic is definitely an option to consider. They're known to offer a wide variety of services, all of which are both high quality and pain-free.
Their services remain top notch due to their use of the latest equipment, as well as the proper and diligent training of their staff. You can count of their main doctors, Dr. Sii Sik Liong and Dr. Kwan Yuan Dong, to deliver a holistic aesthetic treatment.
Highlights
Expert aestheticians
Great customer service
High quality equipment and materials
IYAC Aesthetic Clinic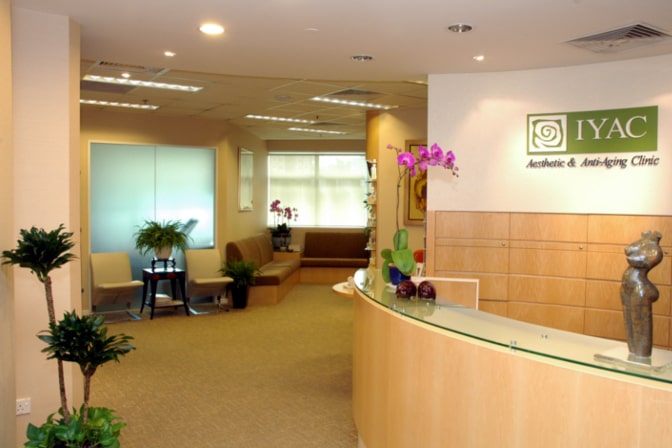 BEST FOR
Signature treatments
PRICING
Rates
WEBSITE
https://www.iyac.com.sg/en/
ADDRESS
One Orchard Boulevard #06-03 Camden Medical Singapore 248649
CONTACT DETAILS
(65) 6738 9989
OPERATING HOURS
Weekdays: 8:30am – 5pm

Wednesday: 8:30am – 7pm

Saturday: 8:30am – 2pm
Botox facelift is one of the top 5 treatments of IYAC Aesthetic Clinic, carefully chosen by their clients. They make sure that they'll not only smoothen out the wrinkles and lines, but also minimise the pores, even out skin texture, and make the lower face slim.
Other treatments on their top list include skin boosters, BB laser, face sculpting, and cool sculpting. All these treatments will surely give your skin a healthier and glowing improvement.
They also provide originally curated treatments such as liquid lift, a combination of fillers and botox as well as a non-surgical facelift, and many more. With these services, they truly have the best botox in Singapore.
Highlights
Spa services
Signature products
8 Medical Aesthetic Clinic
BEST FOR
Complete Aesthetic Treatments
SERVICES
Skin Treatments, Face Treatments, Body Treatments
WEBSITE
https://www.8medicalaesthetic.com/
ADDRESS
SOMERSET BRANCH
51 CUPPAGE ROAD, #06-22, SINGAPORE 229469

DHOBY GHAUT BRANCH
2 HANDY ROAD, #04-19/20 THE CATHAY, SINGAPORE – 229233

CLEMENTI BRANCH
41 SUNSET WAY, #01-05, CLEMENTI ARCADE, SINGAPORE 597071

TAMPINES BRANCH
TAMPINES PLAZA, 5 TAMPINES CENTRAL 1 #03-01 S529541

CONTACT DETAILS
Tel: +65 3157 5947

SMS/WHATSAPP : +65 9151 9017
8 Medical Aesthetic offers a diverse set of medical aesthetic procedures. They primarily offer non-surgical treatments.
They have high standards of quality, from their doctors to their equipment. 8 Medical Aesthetic is a clinic you can count on to fulfil any of your aesthetic needs.
Highlights
Excellent attention to detail
FDA approved technology
Dr. Plus

BEST FOR 
Non-invasive treatments
SERVICES
Ultra Skin HIFU, Liquid Face Lift, Lunchtime Nose Lift, Glow & Radiance, Laser Hair Removal
WEBSITE
https://drplusaestheticsclinic.com/
ADDRESS
160 Robinson Rd #03-10, SBF Medical Suites, Singapore 068914
CONTACT DETAILS
OPERATING HOURS
Weekdays: 10:30am – 8:00pm
Saturdays: 10:00am – 8.00pm
Sundays: Closed
Our experience with Dr. Plus, the epitome of elegance in the world of Botox clinics, left us both impressed and amazed. Their services, efficiency, quality, and cost have set a standard that is difficult for others to match.
From the moment we walked through the doors of Dr. Plus, we were greeted with an air of sophistication and professionalism. The clinic's ambiance, akin to a five-star spa, instantly put us at ease, making it clear that they understand the importance of a luxurious and relaxing experience.
Efficiency at Dr. Plus is nothing short of remarkable. Appointments ran like clockwork, with no frustrating waiting times. Our time is precious, and it's clear that they value it just as much. In the blink of an eye, we were seated in the capable hands of their expert staff.
The quality of their Botox treatments is a testament to their expertise and commitment to perfection. The results spoke for themselves; subtle yet transformative. Dr. Plus strikes a flawless balance, ensuring that enhancements look natural and never overdone. You won't find any "frozen" faces here.
While some might assume that such excellence would come at a steep price, Dr. Plus pleasantly surprised us with their reasonable rates. Their commitment to making Botox accessible to a wider audience sets them apart in a field that often appears exclusive.
The icing on the cake is their attentive and caring customer service. We were made to feel like VIPs from the moment we stepped in until long after our treatment. Dr. Plus truly understands the value of making every client feel like a cherished member of their elite circle.
However, they don't offer promos yet. We advise checking their website for other affordable deals.
Highlights
Exceptional Quality
Impeccable Efficiency
Affordable Pricing
VIP-Level Customer Service
OM Aesthetics Clinic

BEST FOR 
Non-invasive therapeutic programme
SERVICES
WEBSITE
https://www.omaesthetics.sg/
ADDRESS
111 Somerset Road #03-14 TripleOne Somerset Singapore 238164 (Somerset MRT Exit A)
CONTACT DETAILS
6588947314
OPERATING HOURS

Monday – Friday : 11.00am – 8.00pm
Saturday : 11.00am – 3.00pm
At OM Aesthetics Clinic, we embarked on a journey to defy gravity without defying our budget. The services offered are a symphony of precision and artistry, leaving us convinced that wrinkles are mere suggestions to our skin.
Efficiency is their middle name—OM Aesthetics doesn't just smooth out lines; they erase them with the swift elegance of a well-practiced dance. The staff's synchronized expertise left us feeling like time travelers who just stumbled upon the fountain of youth, minus the cliché.
Quality isn't spared at OM—it's served generously. Our experience felt like a Michelin-star treatment for our faces. Botox injections became an art form, meticulously administered with the finesse of a sculptor refining their masterpiece. The results? A canvas of smooth, youthful allure that made us question if we were looking at our own reflections.
Now, let's talk cost. OM Aesthetics manages to keep its prices as attractive as our post-Botox visages. It's the kind of financial planning that makes you wonder if they moonlight as financial wizards, magically making lines disappear not just from your face but from your bill as well. Our pockets stayed plump, and so did our skin.
Highlights
Expertise

Efficiency and speed

Mastery

Competitive Pricing
Veritas Medical Aesthetics

BEST FOR 
Non-invasive therapeutic programme
SERVICES
Botox and Neurotoxin
WEBSITE
https://veritas.com.sg/treatments/injectables/neuro-toxin/
ADDRESS
13 Stamford Rd, #B2-35 Capitol Singapore, Singapore 178905
CONTACT DETAILS
+65 6283 3885
OPERATING HOURS
Mon to Fri: 11am – 8pm
Sat: 11am – 6pm
PH: By appointment only
Veritas Medical Aesthetics has proven itself as a paragon of excellence in the realm of Botox services. From the moment our quest for eternal youth led us to their doorstep, we were greeted with an air of sophistication that set the tone for the entire experience.
Our journey commenced with a consultation that felt more like a rendezvous with a beauty maestro than a routine appointment. The attentive staff dissected our concerns with surgical precision, ensuring that every crease and contour was considered in crafting our personalized treatment plan. Veritas doesn't just provide Botox; they curate a symphony of rejuvenation tailored to each client's unique aesthetic score.
Efficiency is the heartbeat of Veritas, and our encounter with their swift yet meticulous procedures left us marveling at the intersection of precision and speed. The injection process, akin to a choreographed dance, was executed with the finesse of a seasoned artist. In the blink of an eye, we found ourselves bidding farewell to fine lines and embracing a refreshed visage without the ordeal of an extended appointment.
Quality is the crown jewel in Veritas's repertoire. Our post-Botox reflection revealed not just a reduction in wrinkles, but a masterpiece of subtle enhancement. Veritas injects not just confidence but an artistry that delicately enhances natural beauty, leaving clients looking like a refined version of themselves rather than an unrecognizable artifact of overzealous intervention.
While Veritas Medical Aesthetics caters to those with a discerning taste for excellence, it does so without subjecting one's financial sensibilities to the guillotine. The cost of our transformation, surprisingly reasonable given the caliber of service, left us convinced that at Veritas, quality and affordability are not estranged bedfellows.
Highlights
Personalized Consultation Excellence
Swift and Meticulous Procedure Efficiency
Masterful Artistry in Quality Enhancement
Surprisingly Reasonable Affordability
Customer Reviews
"Veritas Medical Aesthetics surpassed all my expectations. From the initial consultation, where they attentively addressed my concerns, to the remarkably efficient Botox procedure – every step felt like a personalized journey. The quality of the results spoke volumes; I didn't just look younger, I felt like a revitalized version of myself. The best part? The cost was a pleasant surprise, making Veritas the epitome of high-end aesthetic services with a sensible price tag."
"I am genuinely impressed with Veritas. The staff's meticulous approach during the consultation made me feel heard and understood. The efficiency of the procedure was remarkable; they turned what could have been a nerve-wracking experience into a seamless and surprisingly quick affair. The Botox results were natural and refined, proving that their commitment to quality doesn't compromise on subtlety. Considering the overall experience and the reasonable cost, Veritas Medical Aesthetics has earned my trust and loyalty."
SL Aesthetic Clinic
BEST FOR
Aesthetic Services for the Entire Body
SERVICES
Aesthetic services for the skin, hair, face, and body
WEBSITE
https://slclinic.com.sg/our-treatments/skin/botox/
ADDRESS
Causeway Point
1 Woodlands Square,
#04-11, Causeway Point S(738099)
Junction 8
9 Bishan Place, #04-02B/C,
Junction 8 S(579837)
Jurong Point
63 Jurong West Central 3, #B1-32
Jurong Point Hse 2 S(648331)
Plaza Singapura
68 Orchard Road, #04-08B,
Plaza Singapura S(238839)
Tampines 1
10 Tampines Central 1, #04-30/32
Tampines 1 S(529536)
Wheelock Place
501 Orchard Road #04-04,
Wheelock Place S(238880)
Westgate
3 Gateway Drive, #04-22
Westgate S(608532)
CONTACT DETAILS
Causeway Point
Tel: +65 6877 0144
Junction 8
Tel: +65 6262 5898
Jurong Point
Tel: +65 6316 2556
Plaza Singapura
Tel: +65 6336 1106
Tampines 1
Tel: +65 6634 8102
Wheelock Place
Tel: +65 6235 8403
Westgate
Tel: +65 6358 4588
OPERATING HOURS
Contact clinic for more information
Next on our list is an aesthetic clinic known for the range it has to offer its clients. SL Aesthetic Clinic has been serving the people of Singapore for over a decade now.
The clinic's team consists of highly skilled and knowledgeable individuals whose main goal is to make customers happy with their services, all while empowering them to be the best versions of their selves. As a result, SL Aesthetic Clinic is always updating its services, ensuring that they are non-invasive as well as FDA-approved, CE-marked, or HSA-approved. 
Some of these services include derma fillers, mole removal, ultherapy, skin boosters, eyebag removal, pigmentation treatment, and more. When it comes to aesthetic clinics that caters to the aesthetic needs of various parts of the body, SL Aesthetic Clinic comes highly recommended.
Now, it's also worth noting that all of these services, including the ones that aren't mentioned, are performed by doctors who are all medically trained. Plus, they have the needed certifications of competence recognised by the Singapore Medical Council's Aesthetic Practice Oversight Committee (APOC).
Aside from being highly talented, skilled, and knowledgeable, these doctors are committed to helping clients look their best selves. So, it isn't all too surprising that they take the time to consult with each client, learning more about their aesthetic history and needs before moving forth with any service that they are in need of.
All in all, SL Aesthetic Clinic makes an excellent choice because of its range of services, team of doctors, and dedication to customer service.
Highlights
Offers a wide range of aesthetic services 
Constantly updates aesthetic services
Minimal downtime depending on the service chosen
Multiple locations available
Professional and friendly staff
That's it for our list of favourite clinics that offer the best botox in Singapore! Have you already found the nearest one to your area? If so, you should definitely visit them and let us know about your experience!
If you'd like to see more options, see these best aesthetic clinics in Singapore! You'll absolutely like these picks, for they offer efficient and affordable services that'll give you long-lasting results!