By Michaela Koh
As we grow older, our age will inevitably show through our skin  But thankfully, with great technology, you can now bring back your younger self with the best botox in Singapore, giving you healthier and more youthful skin!
Restoring the skin's elasticity and smoothing out the signs of ageing requires excellent specialists who have years of experience when it comes to dermatology.
This is why we've searched for the most recommended aesthetic and dermatological clinics that have the best botox in Singapore!
(Note: This list is in no particular order.)
1.  Dr Yvonne Goh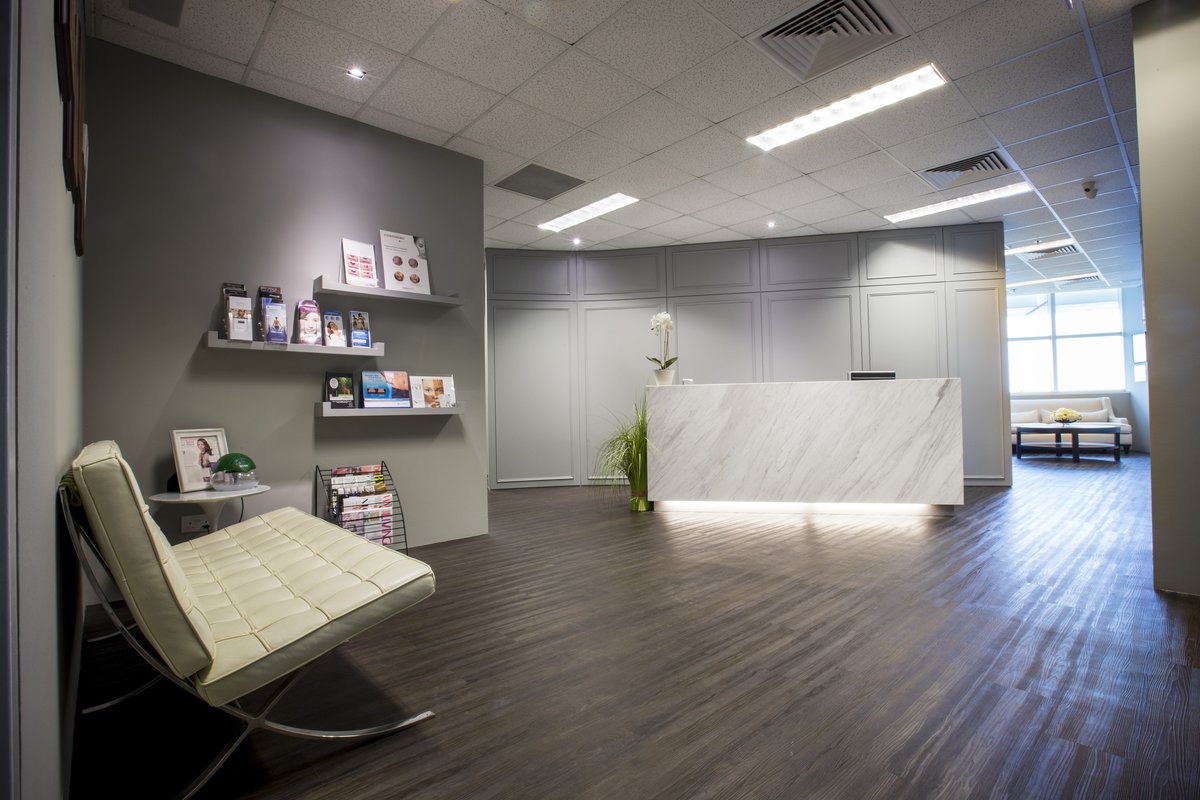 | | |
| --- | --- |
| BEST FOR  | Advanced anti-ageing treatments |
| WEBSITE | https://www.dryvonnegoh.com/ |
| ADDRESS | 1 Orchard Boulevard #09-05 Camden Medical Centre Singapore 248649 |
| CONTACT DETAILS | 6462 2559 |
| OPERATING HOURS | Weekdays and Saturday: 10am–7pm |
The botox services of Dr Yvonne Goh Aesthetics can reduce your facial wrinkles, forehead lines, and frown lines. They also do facial contouring for those who want to have a gorgeous v-line face.
Aside from this, they also have filler treatments, laser toning, skin rejuvenation, acne marks removal, skin boosters, and clinical facials.
Moreover, they produce their own skincare line with original daily essentials that'll help you take care of your skin and maintain a healthy skincare routine.
Highlights
Signature products
Facial contouring
Customer Reviews
Customers were greatly impressed and satisfied with the results of Dr Yvonne Goh's botox services. Many think they have the best botox in Singapore.
A customer posted this review on Google Reviews:
"I've been going to see Dr Yvonne Goh for the past couple of years now and she does an amazing job with my Botox procedures, making it look super natural. I recently tried the Hydrafacial and was left with flawless plump glowing skin for the rest of the week. Highly recommend it!"
2.  SW1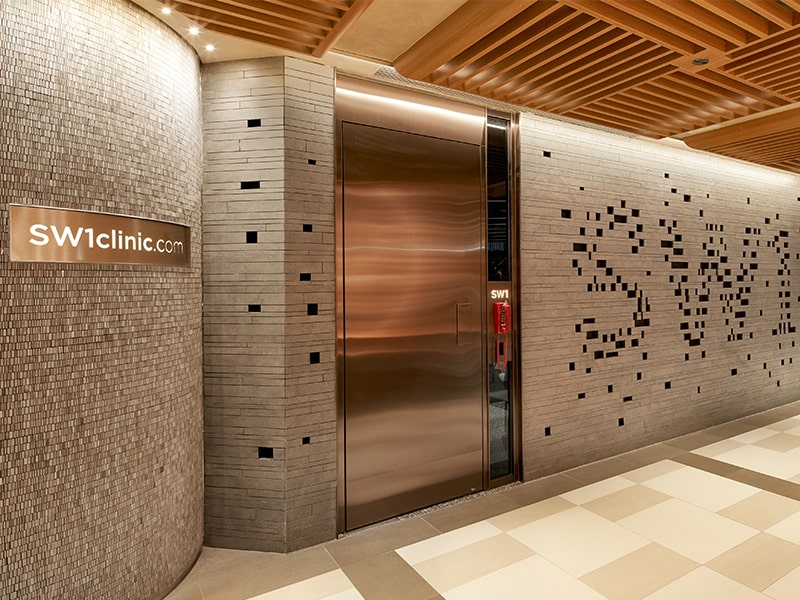 | | |
| --- | --- |
| BEST FOR  | Full range of facial treatments |
| WEBSITE | https://www.sw1clinic.com/ |
| ADDRESS | 290 Orchard Road, #13-01/2/3/4/5/6, Paragon, Singapore 238859 |
| CONTACT DETAILS | |
| OPERATING HOURS | Monday – Friday, 9:00 AM – 8:00 PM |
SW1 offers a wide range of skin saver programs including facelift, skin lightening, complexion enhancement, and more. For their shape and lift treatments, you can eliminate saggy skin, achieve that sharp jawline, and lighten dark circles.
They also provide facial treatments such as anti-acne treatments and acne removal, as well as pigmentation and pore treatments. They even have clinical skin therapies and skincare products that'll help you achieve your goals this year!
Highlights
Facelift and more skin improvement treatments
Skincare products
Customer Reviews
Many customers have recommended SW1 because of their incredible facelift treatments that result in successful skin improvement. They've also mentioned the accommodating staff and overall services.
Therefore, they're known to be one of the clinics that gives the best botox in Singapore. A customer from Google Reviews shared this feedback:
"Totally blown away by the service and the place here. Everything on their menu just looks awesome, I just wanted to try everything! My mum had the 24k Uplift facial and I tried their Fraxel laser. The treatment was surprisingly comfortable and the staff are so nice. Can't wait to come back!"
3.  Cutis Medical Laser Clinics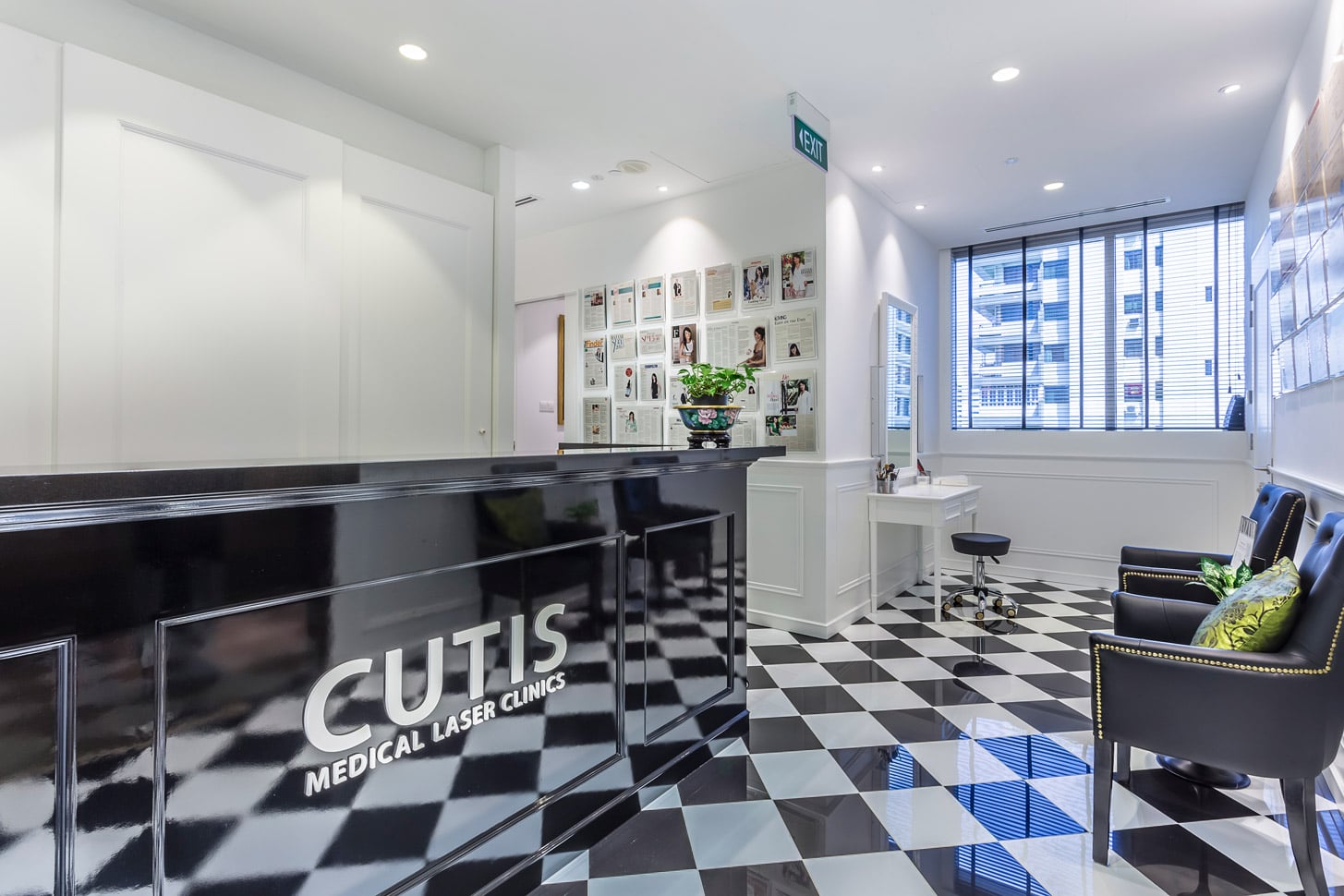 BEST FOR 
 Affordable rates
PRICING
Rates
WEBSITE
https://www.cutislaserclinics.com/
ADDRESS
9 Scotts Road, Pacific Plaza, Scotts Medical Center #08-07 Singapore 228210
CONTACT DETAILS
+65 6801 4000
OPERATING HOURS
Weekdays: 10:00 am – 8:00 pm

Saturday: 9:00 am – 3:00 pm
At Cutis Medical Laser Clinic, you can reduce the appearance of your frown lines, lift droopy eyebrows, reform your jawline, or eliminate wrinkles around your eyes and upper lip… for as low as $16.
They have a professional aesthetic doctor who has decades of experience of botox injection. So rest assured that you'll be in good hands.
Apart from this, they also offer laser treatments for face and body, giving you convenient solutions to your skin concerns.
Highlights
Broad range of face and body treatments
Original set of products
Customer Reviews
The award-winning clinic, Cutis Medical Laser Clinics, has been gaining a lot of praise from customers who mentioned their excellent specialists and outstanding services. This is the main reason they're considered to provide some of the best botox in Singapore.
"I had done botox before however this is my first time doing botox at cutis. Which was done by Dr michelle. Compare to other doctor i had ever done before from other clinic. Dr michelle is the best. She is nice. She recommand number of units you need to do and also give good quality service to you. She do it slow so that you will not feel much pain. Throughout the procedure i feel so comforable and relax. Thumbup to Dr michelle."
4.  The Belle Clinic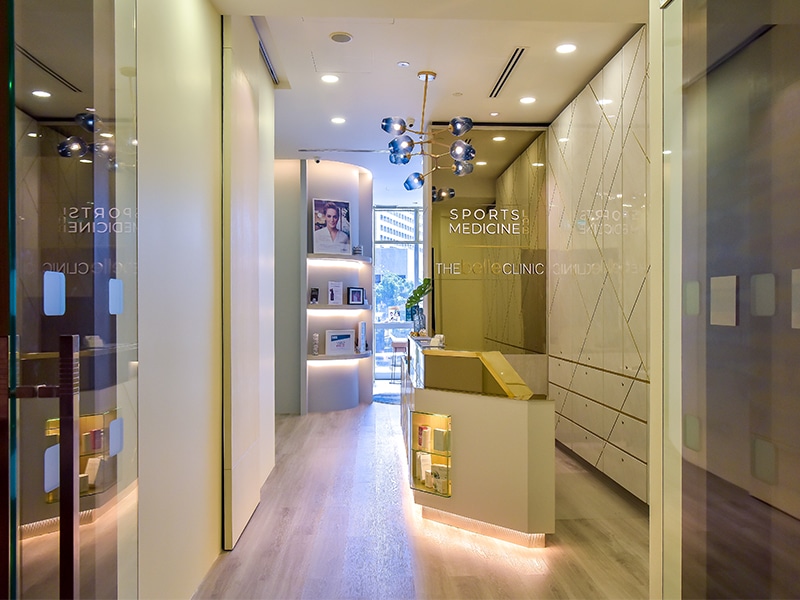 BEST FOR 
Customised clinical solutions
WEBSITE
https://www.thebelleclinic.com/
ADDRESS
SBF Medical Center, #03-02 160 Robinson Road ​Singapore 068914
CONTACT DETAILS
+65-64448108
OPERATING HOURS
Monday to Friday: 10.00am -7.00pm

Saturday: 9.00am – 2.00pm
If you're worried about trying out some botox treatments because you have sensitive skin, you should check out the services of The Belle Clinic. They offer personalised treatments that cater to your current skin condition and your own preferences.
They have limited but interesting programs such as laser peel, skin tightening facials, and of course, botox that'll soften your wrinkles and frown lines.
Their bespoke services are highly recommended by many locals, making them one of the clinics that have the best botox in Singapore.
Highlights
Personalised treatments
Skin tightening facials
5.  IYAC Aesthetic Clinic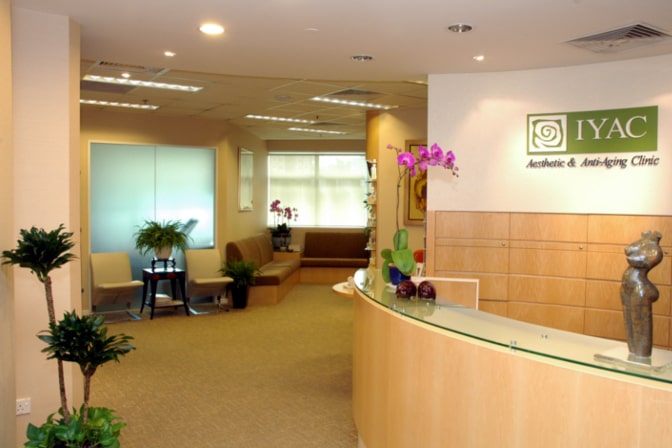 BEST FOR 
Signature treatments
PRICING
Rates
WEBSITE
https://www.iyac.com.sg/en/
ADDRESS
One Orchard Boulevard #06-03 Camden Medical Singapore 248649
CONTACT DETAILS
(65) 6738 9989
OPERATING HOURS
Weekdays: 8:30am – 5pm

Wednesday: 8:30am – 7pm

Saturday: 8:30am – 2pm
Botox facelift is one of the top 5 treatments of IYAC Aesthetic Clinic, carefully chosen by their clients. They make sure that they'll not only smoothen out the wrinkles and lines, but also minimise the pores, even out skin texture, and make the lower face slim.
Other treatments on their top list include skin boosters, BB laser, face sculpting, and cool sculpting. All these treatments will surely give your skin a healthier and glowing improvement.
They also provide originally curated treatments such as liquid lift, a combination of fillers and botox as well as a non-surgical facelift, and many more. With these services, they truly have the best botox in Singapore.
Highlights
Spa services
Signature products
Customer Reviews
Most customers loved the effective results of IYAC Aesthetic Clinic's treatments and were surprised by how fast they've seen the improvement. A customer from Google Reviews shared this experience:
"I first visited IYAC in 2006. That was the time when I first get to know what a IPL treatment is. And almost the same time, my mom experienced her first without knife facelift service called Botox over her forehead. Both myself and my mom are very pleased with the results and more overwhelmed by the fact that the services was done by a doctor twelve years ago. I re-visited IYAC recently again in 2017 for their laser circuit treatment. I can see obvious result quickly after 3 treatments. Since then, I have recommended a couple of my good friends to IYAC and they are also happy with the services and results performed by both Dr Yeoh and Dr Chong.  One of my favourite "Must have" product from IYAC to share is the Stem Cell Sleeping Mask."
6. DAVID LOH SURGERY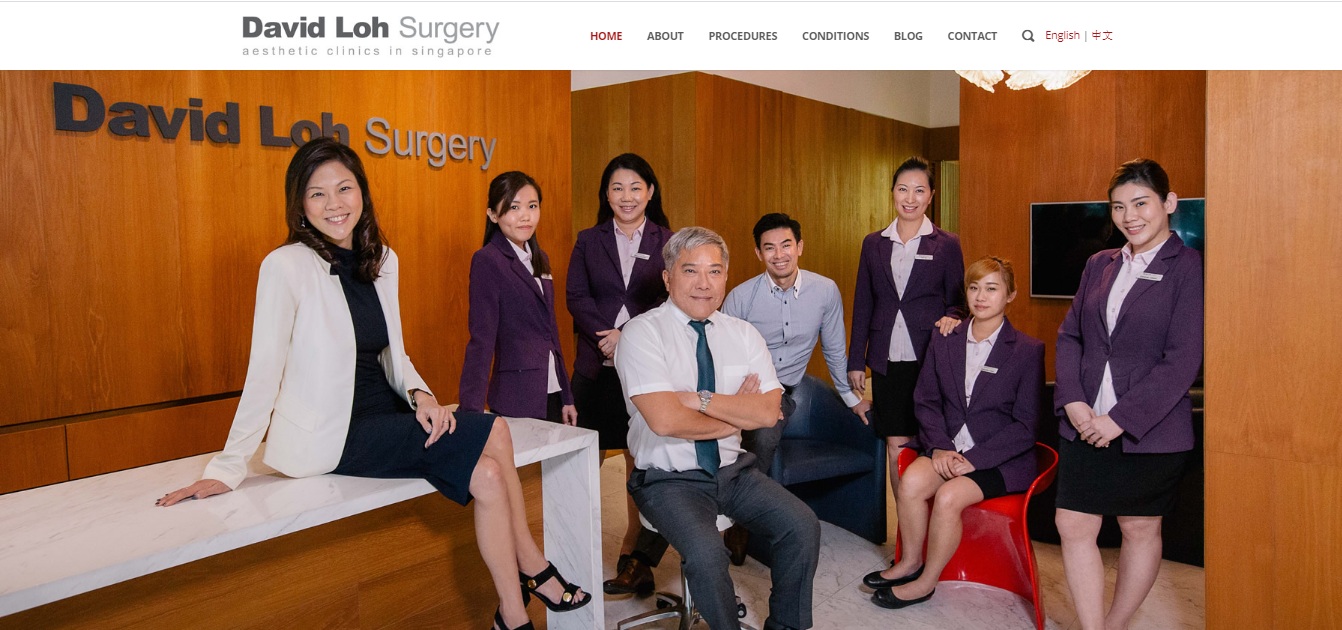 | | |
| --- | --- |
| BEST FOR | Customized botox procedure |
| WEBSITE | https://davidloh.sg/ |
| ADDRESS | 501 Orchard Road #05-16 |
| CONTACT DETAILS | 65 6733 5300 |
David Loh Surgery is one of the most popular aesthetic clinics in Singapore specializing in Botox and fillers. It was founded in 2002 to provide painless and quick procedures that still deliver best results. 
You are assured that you are in good hands with David Loh Singapore since they are headed by an expert on the field. In fact, he has been providing training to other new doctors in Singapore since 2006. 
In regards to botox, they offer three procedures to meet their customer needs. The Botox Lift targets wrinkles and other facial muscles that's been downward. Square Jaw reduction on the other hand aims to sculpt the face for a more visible jawline. Lastly, Intradermal Botox is a procedure to reduce open pores. 
SERVICE HIGHLIGHTS
Online booking

Various botox treatments

Quick results
7. Edwin Lim Medical Aesthetic Clinic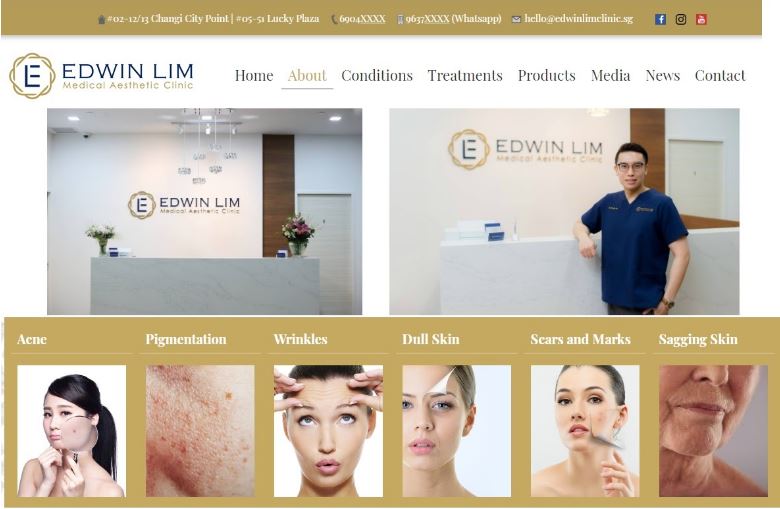 BEST FOR

Wide range of aesthetic services

SERVICES

Injectables, Laser, Medi-Facials and Fat Freeze, HIFU treatment

WEBSITE

https://edwinlimclinic.sg/

ADDRESS

#02-12/13 Changi City Point | #05-51 Lucky Plaza

#05-51, Lucky Plaza, 304 Orchard Road Singapore 238863

CONTACT DETAILS
[email protected]
OPERATING HOURS
Monday – Friday:

11:00 to 8:00 pm

Saturday and Sunday: 11:00 am to 6:00 pm
Edwin Lim Medical Aesthetic offers an extensive and comprehensive aesthetic service for their clients. They are equipped with the modern and latest technology which they use for their procedures. Their aim is to lessen and minimize the pain or discomfort felt by their patients. 
One of the services they offer is botox and fillers that eliminates saggy skin making their clients look a lot younger and fresher.
They have two branches located at Changi City Point and at Lucky Plaza. These two can be easily located and have ample parking areas for their clients. Thus, you are always welcome to visit their clinic at any time. 
Highlights
Comprehensive medical aesthetic service

Minimal discomfort and pain
Customer Reviews
At Edwin Lim Medical Aesthetics, you will get the service that you deserve. Check out what their customer has to say regarding their service: 
Dr Edwin Lim came highly recommended through a good friend. I am not disappointed at all. Initially, concerned about finding the way to clinic but it turned out to be a breeze. There is an underground link from the EXPO station all the way to Changi City Point Mall; that keep me sheltered from the weather. He is thorough in his explanation, professional in the clinical care, exercise dexterity in surgical skills, has gentle touch and has a friendly persona. There is no hard sales. The Clinic staff are great too! The Clinic's emphasis on clients' needs taking centre stage is commendable. Just done my neurotoxin and fillers; really happy with the outcomes. Always gratifying to invest in my skincare as I am wearing it everyday. – Madeline Chan
A month ago, I messaged the clinic asking it about mole removal late at 11pm. To my surprise, the reply came within a minute. After the review today, I am more than happy with the outcome of the procedure. What had been a dark raised mole is now a reddish scar. Moreover, it is most likely going to return to skin colour in two to three weeks. There are no complaints whatsoever with my smooth and minimal-pain experience with the clinic. Dr Edwin and his female manager are there to help you and allow you to make the most informed decision as possible. I highly recommend dropping them an inquiry especially if you're unsure. – Brad 
8. Bio Aesthetic Laser Clinic
Bio Aesthetic Laser Clinic prides themselves in being part of the journey of their clients towards reaching their best selves.
Established as a business that aims to redefine beauty with their non-invasive procedures, Bio Aesthetic has all of their clients leaving the clinic feeling even more gorgeous and confident than when they first walked in.
One of their best service is the botox, which erases wrinkles and fine lines. You can choose between three types: Dysport, Xeomin, and Botox. Dysport has faster results and is cheaper compared to the other two, but it doesn't have the same better effects of Xeomin and Botox. All three brands are are HSA approved so you don't have to worry about health concerns.
Highlights
Attention to detail
Reasonable pricing
Expert dermas
Excellent service
Customer Reviews
Check out some of the reviews Bio Aesthetic's clients had left them:
"Went for chin fillers and hydra peel facial. Detailed explanation, aesthetics manager Jennifer Tan and Dr Fin ensured that their customers walk out satisfied. They advised what is best for each and every individual. And that is why recommended to my MIL and gfs. Highly recommended! Definitely money well-spent" – Jelena Ng

"I'm so glad that I've visited bio aesthetic. Initially I don't really understand what is hydra peel facial comparing to the normal facial. Thanks to Jennifer Tan the consultant and the team for their professional product explanation and patience when attending to my concerns. I would definitely recommend to my friends around me. Money well spent for this tip top services." – Jasmine Tan
9. S Aesthetics Clinic

BEST FOR
Face fillers
SERVICES
Popular Treatments, Face Treatments, Skin Treatments, Eye Area Treatments, Hair Aesthetics Treatments, Body Treatments
WEBSITE
https://saestheticsclinic.com/
ADDRESS
9 Scotts Road #07-07
Scotts Medical Centre (Pacific Plaza)
Singapore 228210
CONTACT DETAILS
Email: [email protected]
Telephone: +65 6235 0338
WhatsApp: +65 90207234
OPERATING HOURS
Mon-Fri: 10am – 8pm
Sat: 10am – 6pm
Sun & Public Holidays: Closed
When it comes to botox treatments, S Aesthetics Clinic is definitely an option to consider. They're known to offer a wide variety of services, all of which are both high quality and pain-free.
Their services remain top notch due to their use of the latest equipment, as well as the proper and diligent training of their staff. You can count of their main doctors, Dr. Sii Sik Liong and Dr. Kwan Yuan Dong, to deliver a holistic aesthetic treatment.
Highlights
Expert aestheticians
Great customer service
High quality equipment and materials
Customer Reviews
Check out some reviews left by S Aesthetics Clinic on Google review:
"Hands-down the best doctors I have ever seen.
Dr. Sii and Dr. Kwan really took the time and listened to my situation with patience to really understand what is best for solving the issue. I was having some allergic reactions from a lip filler, which I got from a different clinic a couple months ago. My lips were very swollen when I walked into S Aesthetics. I was in a middle of a business trip, so you can imagine, I was under great pressure and stress with the situation.
They explained to me in a logical and calm manner each step of the way, so I had little fear during the dissolving process.
I am so appreciative of their work and my situations have immediately gotten better.
Please keep up the wonderful things you are doing because the world needs doctors like you.
Thank you."
That's it for our list of favourite clinics that offer the best botox in Singapore! Have you already found the nearest one to your area? If so, you should definitely visit them and let us know about your experience!
If you'd like to see more options, see these best aesthetic clinics in Singapore! You'll absolutely like these picks, for they offer efficient and affordable services that'll give you long-lasting results!