The 10 Best Audiologists in Singapore
fAny hearing problem can make someone anxious and terrified, even if it's just a minor one. It's a tough and challenging life experience — that's why there's a need to consult with the best audiologist in Singapore who's not only competent but also understands your worries.
An audiologist is a trained and skilled professional with extensive knowledge and advanced tools. He diagnoses and treats hearing disorders.
We know that it can be confusing to decide which clinic or consultant to visit, so we've done thorough research and determined the best audiologists in Singapore. Listed below are their offered services, costs, and locations.
(This list is in no particular order.)
Dr Jeeve Kanagalingam – The ENT Clinic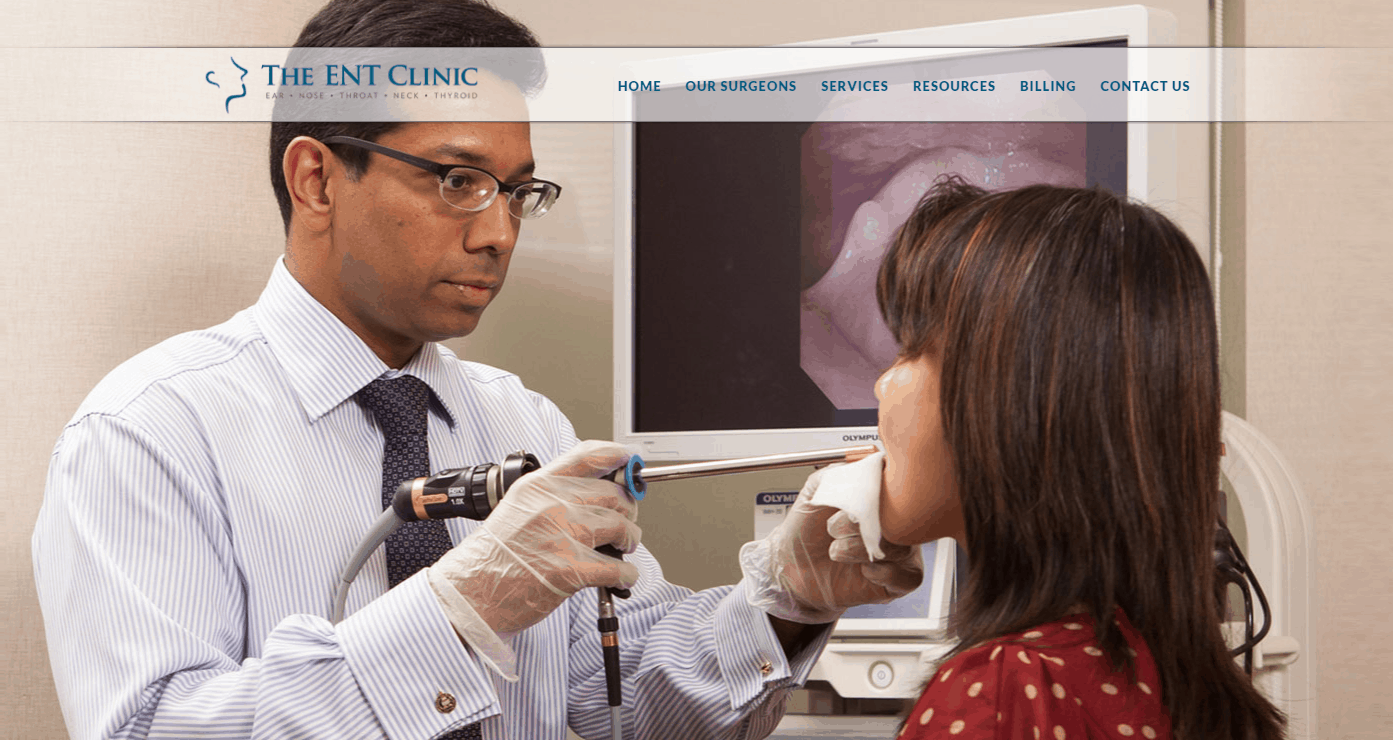 Dr Jeeve Kanagalingam works in The ENT Clinic, which is a well-established health centre with locations at two of the leading hospitals in Singapore, Mount Elizabeth and Gleneagles.
Dr Jeeve has pursued post-graduate training at Royal National Throat, Nose, and Ear Hospital and also obtained advanced training in head and neck surgical oncology in Australia.
Through this knowledge and experience, he was able to lead the head and neck service in Tan Tock Seng Hospital. He's also an assistant professor and senior house tutor who has helped aspiring medical students.
He uses the most advanced technology to treat a wide range of ENT disorders.
He's also working at a clinic that provides hearing rehabilitation with cochlear implants and other implantable devices. The clinic is also partnered with a large and well-known audiology and hearing aid group as well as speech therapists.
Highlights
Treats ENT disorders
Performs Head and neck surgery
Hearing rehabilitation
Cochlear implants and other implantable devices
Partnered with speech therapists
Dr Kho Liang Chong – Hearlife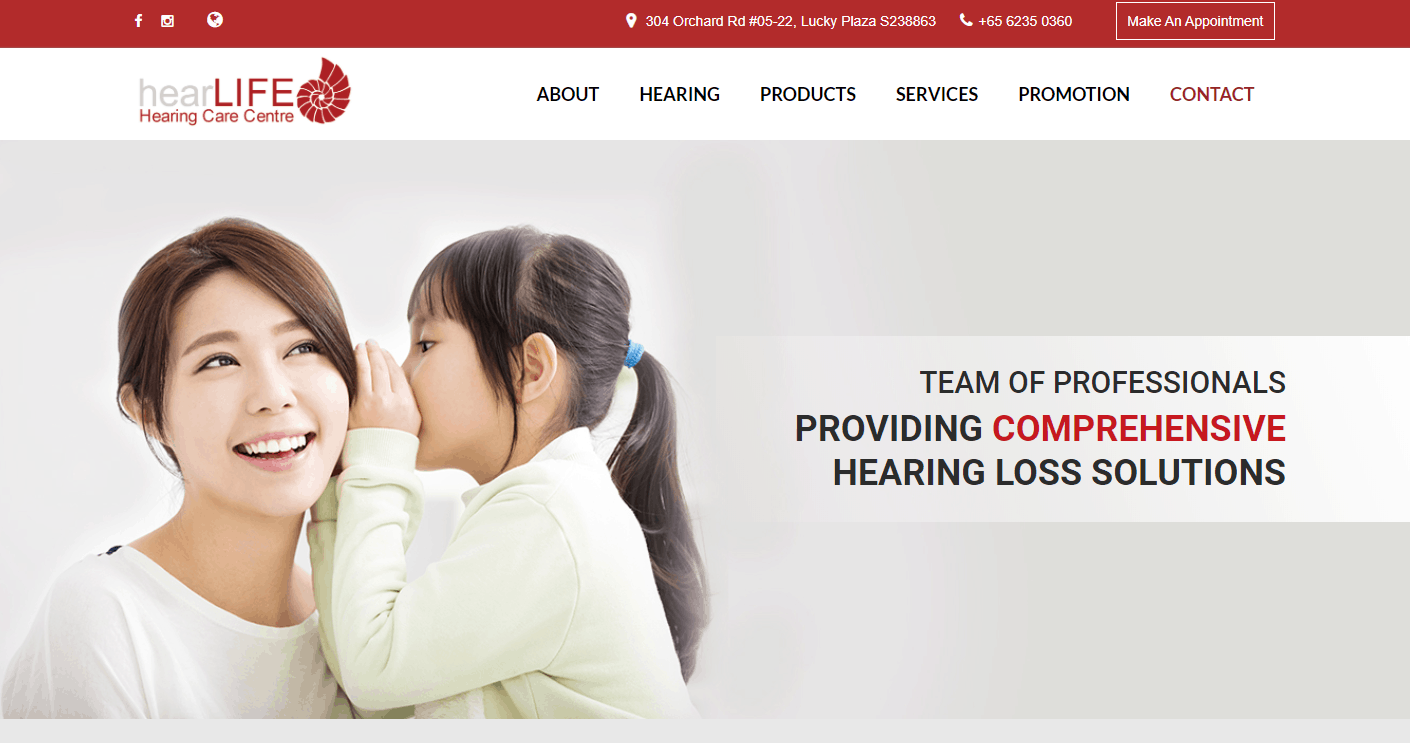 BEST FOR 
Equipped with a full range of instruments for an audiology assessment
WEBSITE
https://hearlife.com.sg/
ADDRESS
304 Orchard Road #05-22 Lucky Plaza Building S238863
CONTACT DETAILS
(+65) 6235 0360 , (+65) 9170 2802
OPERATING HOURS
Mon to Fri: 9am to 5.30pm

 

Sat: 9am to 1pm
Dr Kho Liang Chong is one of the most trusted audiologists in Hearlife, a hearing care centre that's known for providing high-quality hearing aids and implant providers. He graduated with a bachelor's degree in Audiology and is really passionate about providing hearing care services.
He's recognised for offering satisfactory solutions and treatment options to people with hearing loss. He helps his patients develop a positive attitude towards hearing devices so they'll be able to enjoy their lives without seeing their need for such aids as a deficiency.
Together with the other audiologists in Hearlife, they're equipped with a whole range of audiometers and other audiology assessment instruments. Their offered hearing aids vary in styles and brands, suitable for different listening needs and lifestyles.
Hearline also has one of the largest soundproof rooms on the island, providing an accurate diagnosis. With Dr Chong's capabilities and knowledge and his clinic's range of services, you can be sure that your hearing problems will be solved.
Highlights
Large variety of hearing aid styles
Large soundproof rooms
Hearing implant services
Digisound Hearing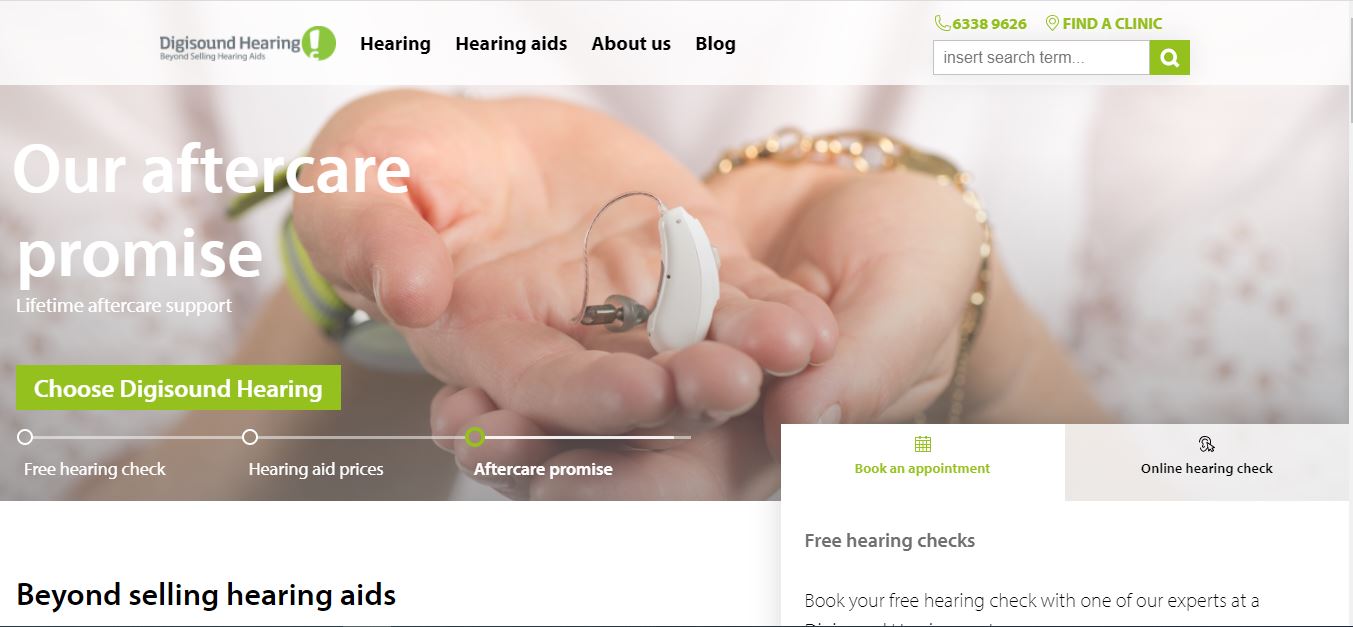 When it comes to quality hearing services and aid, there is no forgetting Digisound Hearing.
Digisound Hearing has been serving the people of Singapore for over 20 years. Since it first opened its doors to the public, the centre has carefully and steadily built up a reputation for the convenience and excellence it has to offer.
See, Digisound Hearing makes it possible for clients to check on their hearing through a 3-minute online exam. If that isn't enough, the centre has multiple locations around the island, giving clients the opportunity to easily drop by no matter where in Singapore they are from.
Aside from the accessible locations and online exam, Digisound Hearing is also known for their same-day appointments. Clients won't have to wait to be assessed and avail of their hearing aids.
Speaking of hearing aids, Digisound Hearing provides reassessment of the entire ear as well as hearing aids every six months, both of which are free. The centre does so in hopes of helping clients further optimise their hearing. 
Lastly, clients of Digisound Hearing gain access to lifetime servicing, so they won't need to worry about the condition of their hearing aids even months or years down the line. 
Highlights
Specialises in hearing aid fitting
Free hearing aid trial up to 7 days (no-obligation)
Free Hearing Test
Free hearing reassessment and lifetime servicing
Convenient locations
Ms Chermaine Teo – Faith Hearing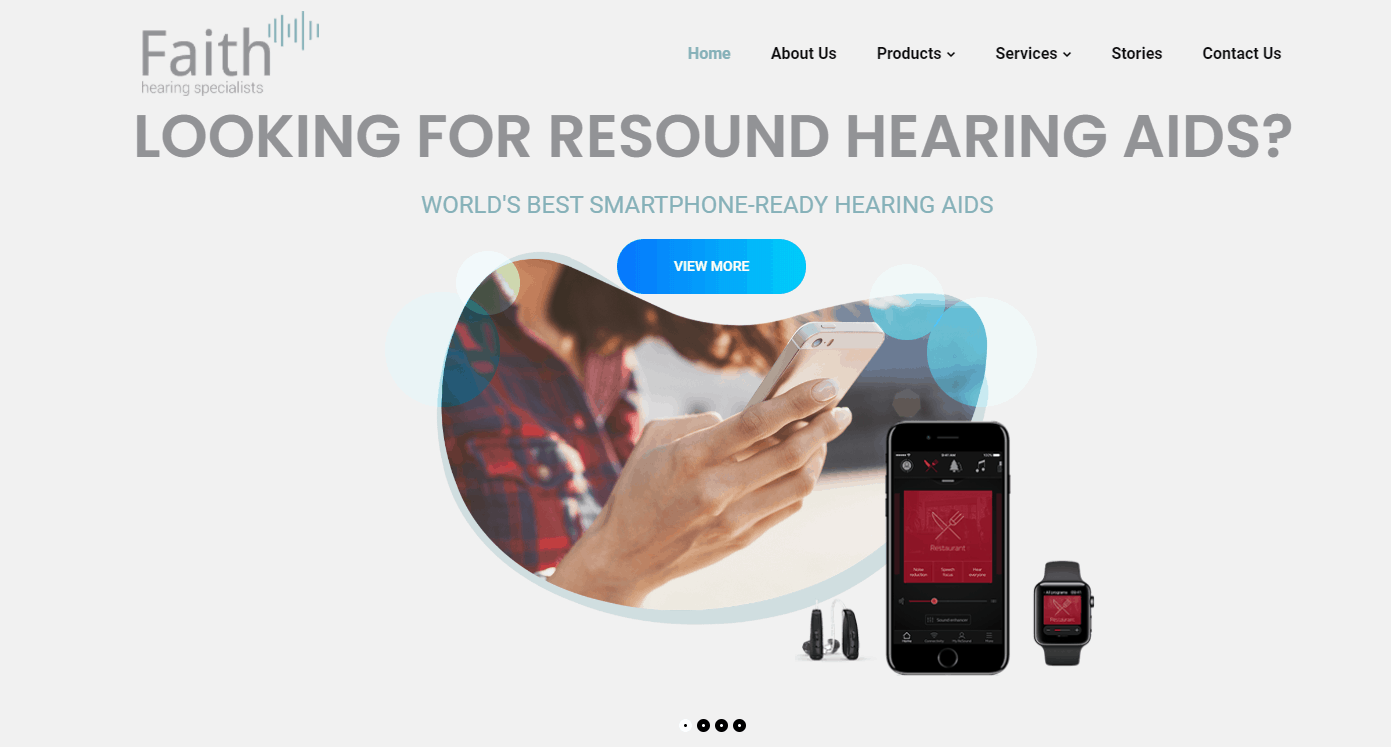 BEST FOR 
Specialisation in cochlear implant
WEBSITE
https://faithhearing.com/
ADDRESS
#05-04 Orchard Medical Specialists Centre Lucky Plaza 304 Orchard Road Singapore (238863)
CONTACT DETAILS
+65 8551 4556
OPERATING HOURS
Monday – Friday 9am – 6pm

 

Saturday 9am – 1pm
Ms Chermaine Teo leads the Faith Hearing, which offers excellent hearing care to resolve hearing loss with affordable yet quality hearing aids. Ms Teo graduated from England with a master of Audiology and specialisation in cochlear implants.
Right after her graduation, she worked at a prestigious auditory implant centre and hearing aid manufacturing company. When it comes to clinical work, she's capable of managing a fair range of hearing disorders, including long-term post-lingual hearing loss.
Aside from working at Faith Hearing, she's also a visiting consultant at other hearing care centres and private hospitals in Asia. That's why she's one of the most trusted and best audiologists in Singapore.
Highlights
Volunteers in medical missions
Involved in hearing conservation projects
Hearing aids with quality standards
Accessible services
Advanced treatments
Complete aftercare and support
Clariti

BEST FOR 
One-stop solutions provider
WEBSITE
https://www.clariti.com.sg/
ADDRESS
176 Orchard Road Centrepoint #03-29,
Singapore 238843
CONTACT DETAILS
Phone: +65 6733 1011
Fax: +65 6737 1011
[email protected]
OPERATING HOURS
Operating hours :
Mon – Fri 10am -7pm
Sat 10am -3pm
Sun/ Public Holidays Closed
Clariti is a multi-award winning company known for its quality hearing aids. Despite operating on a referral basis, they've earned many loyal customers throught their years of service.
If you're in need of a hearing aid, make sure to go to Clariti for a second opinion. You're sure to find a better option for a more affordable price.
Highlights
Free hearing test
Premium hearing aid brands
The Listening Lab

BEST FOR 
Comprehensive services
WEBSITE
https://listeninglab.sg/
ADDRESS
1 Bukit Batok Central Link, #02-10
West Mall, Singapore 658713
CONTACT DETAILS
+65 6817 5100
OPERATING HOURS
Mon – Sat: 10.30am – 7.30pm
Sun & Public Holiday: Closed
The Listening Lab is composed of a team of hearing professionals with more than forty years of experience. They're skilled in various specialisations, from assessment of hearing to aftercare.
They offer comprehensive services and the full scope of hearing care. The Listening Lab is someone you can rely on when it comes to improving your hearing.
Highlights
Full-spectrum hearing care
Trained hearing professionals
The Hearing Solution Group

The Hearing Solution Group offers healthcare services for both hearing and communication. They accommodate patients of many ages and conditions.
Their professional team consists of audiologists and hearing care consultants. With their help, you'll be on the road to a better hearing sooner than you think.
Highlights
Free hearing assessment
Premium Hearing Aids
Professional team of audiologists and hearing care consultants
The Singapore Association for the Deaf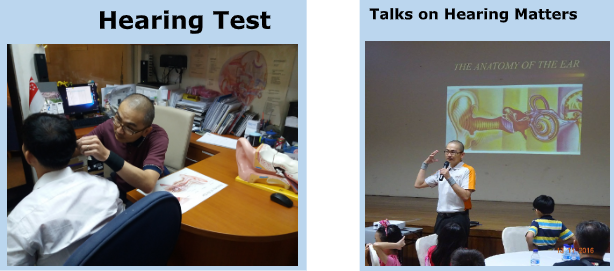 BEST FOR 
Serve the needs of the Deaf and hard-of-hearing community via the provision of hearing care services and devices.
WEBSITE
https://sadeaf.org.sg/
ADDRESS
227 Mountbatten Road,
Singapore 397998
CONTACT DETAILS
Whatsapp: +9226 7621
Phone: +65 6344 8274
Fax: +65 6345 7706 Email: [email protected]
OPERATING HOURS

Tuesdays to Saturdays (8.30 am to 5.30 pm)

Closed on
public holidays, Sundays & Mondays*

*Due to Covid-19 situation, the opening hours are subject to change. Please
contact SADeaf for the latest information on opening hours.
The Hearing Care Centre, which was set up in 1999, aims to serve the needs of the Deaf and hard-of-hearing community via the provision of hearing care services and devices.
Their professional team consists of audiologists and hearing care consultants. With their help, you'll be on the road to a better hearing sooner than you think.
Highlights
Free hearing assessment
Premium Hearing Aids
Professional team of audiologists and hearing care consultants
Nessa Hearing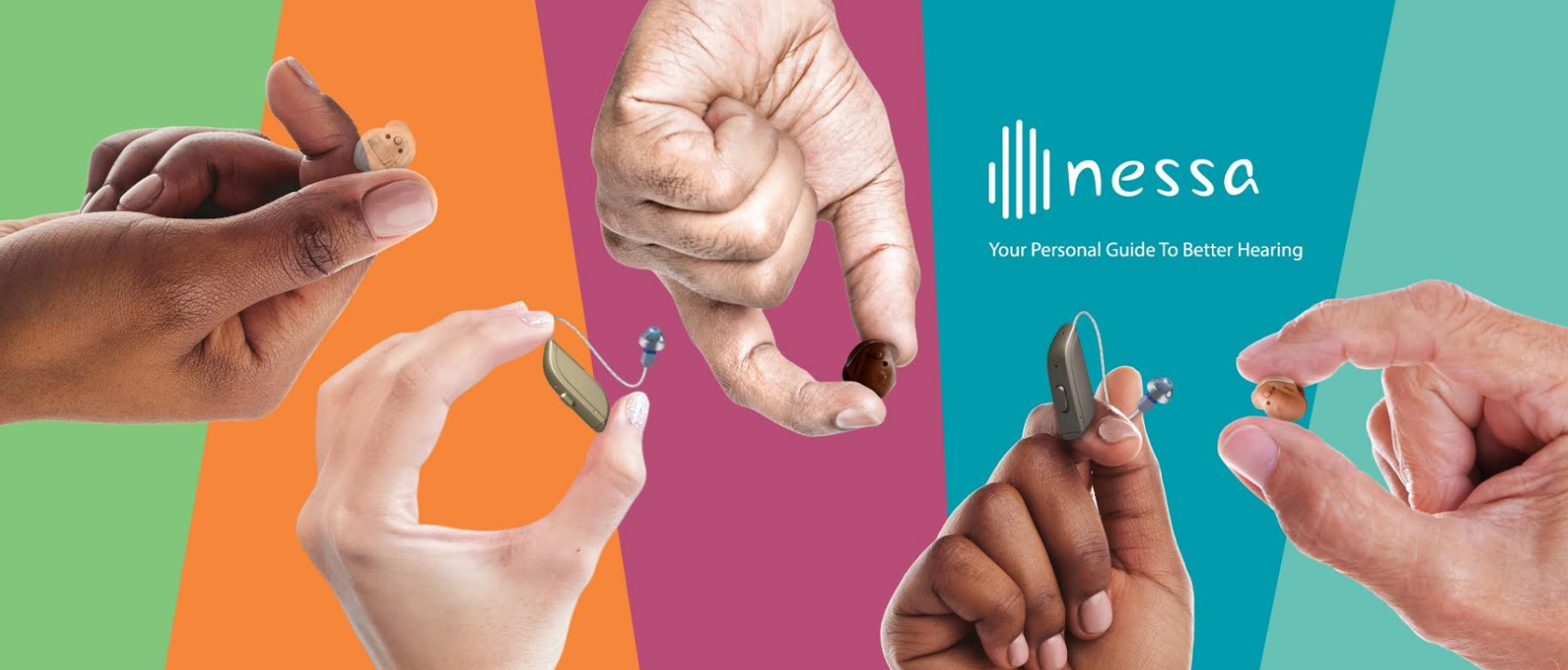 BEST FOR 
Premium hearing aids at near-cost prices, quality hearing care and after-care services
WEBSITE
https://www.nessa.asia/
ADDRESS
883 North Bridge Rd, #01-14/15 Southbank, Singapore 198785
CONTACT DETAILS
Phone: +65 6817 3297
WhatsApp: +65 9069 5578
Facebook Message: https://www.facebook.com/nessagroup/
OPERATING HOURS

Mondays to Saturdays: 9am – 6pm
Closed on Sundays and Public Holidays
Everyone is affected by hearing loss – from the patient to their co-workers, spouse, friends, and children since communication become increasingly difficult. Nessa endeavours to serve those with hearing loss and their loved ones. 
Their services include consultation on your hearing concerns, hearing tests, and fitting of premium hearing aids from Denmark. These premium smart hearing aids are compatible with your everyday smart devices and TV and allow users to fully embrace what life has to offer, including which the sights and sounds that move one's soul.
Now, it's also worth noting that Nessa strives to make hearing aids affordable and accessible for all. Their mission is to provide education, information, and solutions to empower you and your loved ones on the journey towards hearing better, which they continue to work towards to through award-winning innovations and caring, professional service.
Highlights
Exclusive retailer for Beltone hearing aids in Singapore – best prices for Beltone guaranteed
Professional ear exam and hearing test
Expert hearing consultation and analysis
Trial of premium hearing aids from Denmark
Amazing Hearing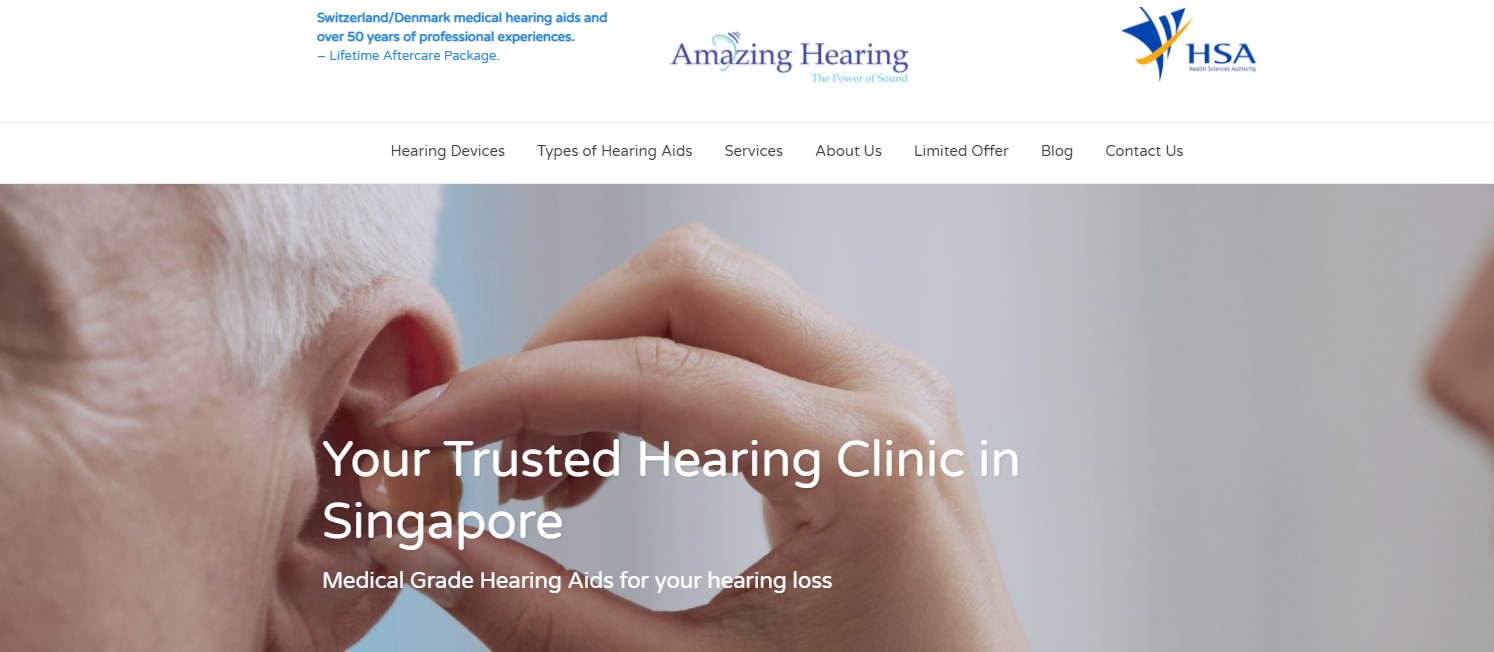 Losing one's hearing is a difficult experience to go through, but it needn't be detrimental to the course of one's life. If you're looking for an audiologist that can provide hearing aid, or are searching for family or a friend, then you may want to look into Amazing Hearing.
Amazing Hearing is a group of organisations looking to serve the community by offering a wide array of hearing services, which include hearing tests and hearing aids. It's worth noting that every staff member is dedicated to constantly achieve the goal of the organisation, which is to provide accessible hearing services to the people of Singapore.
They're professional, friendly, and prompt in their responses. However, the range of services and staff members aren't the only reasons why we commend Amazing Hearing.
We must also bring up the fact that Amazing Hearing works in close cooperation with renowned hearing aids manufacturers, which includes ReSound (GN Hearing), Phonak (Sonova), and SONIC (Oticon) to provide the best hearing aids and hearing loss solution and also after sales services.
All in all, Amazing Hearings offers a wide array of hearing services, professionalism, and accessible hearing aids to the people of Singapore, making the organisation an excellent choice for audiologist needs.
Highlights
Accessible and affordable hearing services
Excellent aftercare services for hearing aids
Prompt, professional, and friendly staff members
Several locations around the island
These should help you out with your hearing problems.
On another note, it'd also be a great help to seek consultation from the best ENT specialist in Singapore to find out if your hearing issues can be addressed by something like surgery or other medical procedures. These professionals provide further evaluation for more detailed diagnosis.