4 Exercise Moves to Prevent Knee Pain
Knee pain doesn't just happen to older people. Healthy and active people can also experience it due to overuse, tears, and accidents.
You can invest in some knee braces for protection from potential injuries. But you might want to try these four exercise moves to prevent knee pain, as well.
(And don't forget to drink from your water bottle to stay hydrated when you're exercising!)
The Bridge Pose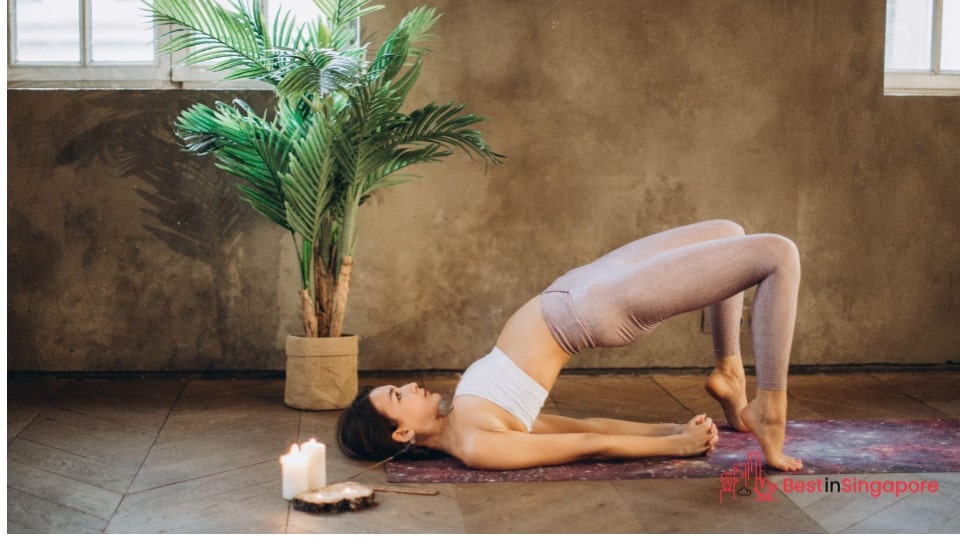 Your knees might not be the main culprits even when they're the ones feeling all the pain. It could be other parts of your body that need strengthening and stretching, too.
If you've ever attended yoga classes, the bridge pose might be familiar to you. It can effectively address weakness and pain in your legs and glutes while strengthening your knees.
You can do this exercise with or without an exercise ball.
Without it, lie back on a yoga mat with your feet parallel to each other and palms either clasping or face down. Then slowly raise your hips so that it forms a bridge with your knees and hold before coming back down.
Repeat this exercise a dozen times. For an added challenge, you can also lift your heels while you raise your hips if you're flexible enough.
The Quadriceps Stretch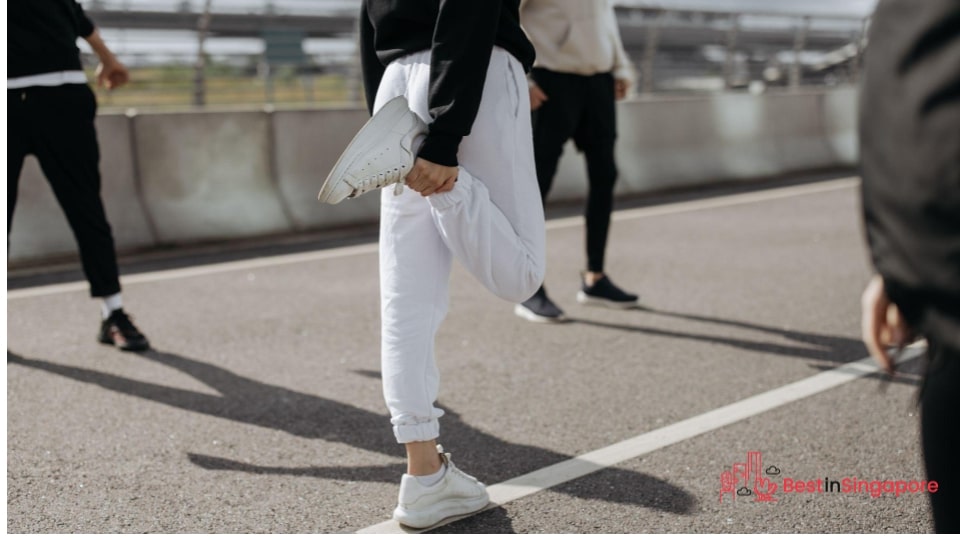 Before getting on the rowing machine, it's recommended that you do this stretching exercise to improve your hip flexors and protect your knees. It's called the quadriceps stretch, and it targets the muscles of your front thighs.
Stand tall with feet shoulder-width apart. You can use a chair or a wall for support for the next step.
Bend one knee so that the heel of your foot touches your glutes while you grab your ankle. Pull it towards your glutes some more and hold this pose for 30 seconds.
Return to the standing position, and do the same on your other leg. Do two sets for each leg with ten reps each.
The Banded Squat Walk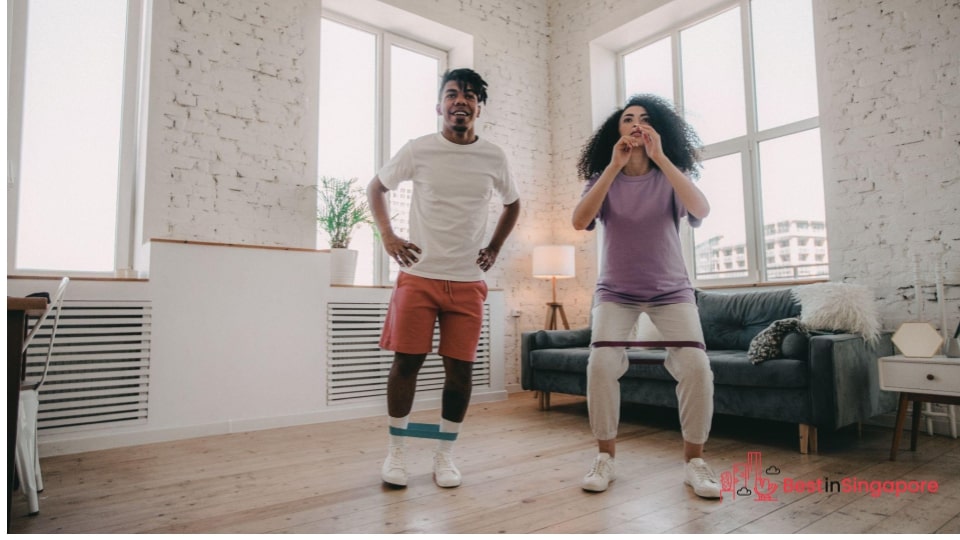 You won't need a gym membership or a personal trainer to perform this particular exercise. You can simply whip out your trusty resistance bands to strengthen your leg muscles.
The banded squat walk can help prevent knee pain while engaging all the muscles in your legs. It utilizes a medium band placed around your thighs (just above the knees) for added resistance.
Do a semi-squat that's not too high or too low. Then take two steps to the right before taking two steps to the left.
Do this for at least ten sets to really work on your legs' and knees' strength.
The Hamstring Curl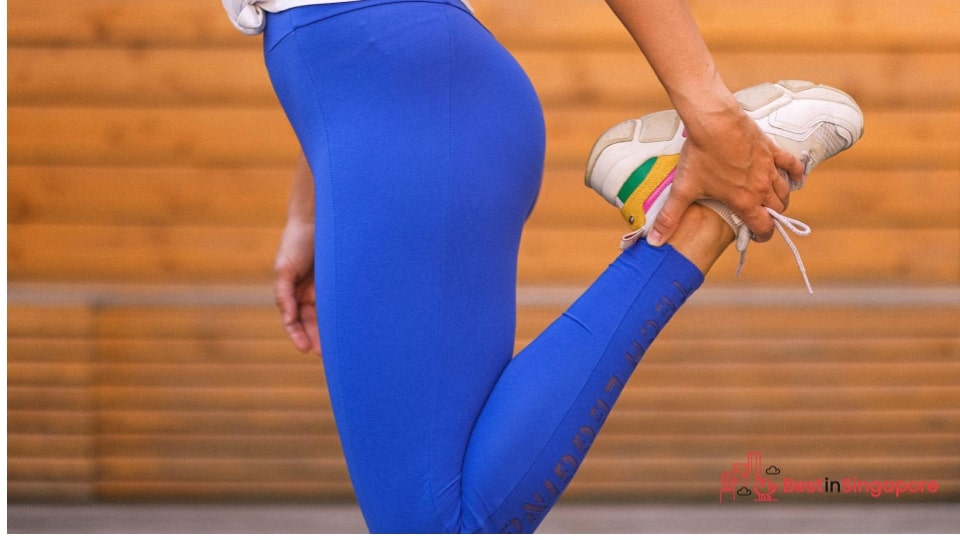 This exercise has similarities to the quadriceps stretch, but you have the option of it being hands-free for better balance and core strength. The hamstring curl also targets your glutes.
You can use a chair for support for this one. Stand with your feet hip-width apart before bending one knee and lifting your foot up.
Raise your heel toward the ceiling (with or without grabbing your ankle). Remember to keep your upper body as still as you can and with your hips always facing forward.
Hold the pose for ten seconds before going back to the standing position. Repeat the exercise on your other leg, and do two sets with ten repetitions each.
Because it requires great core strength, it's a good Pilates move that you can do before getting on the elliptical machine, too.