Review: Pros + Cons of Regus' Coworking Spaces in Singapore
COVID-19 has prompted many office-goers to work remotely. And while this can be a welcome arrangement for homebodies like us, not everyone would feel the same level of productivity in a home setting.
Over the years, there has been a lot of talk and curiosity about coworking spaces in Singapore. And because there are literally so many of them scattered around the island, it can be puzzling to find out which one to try.
So, naturally, the most logical thing to do is to find one that's most convenient distance-wise, right? Well, that's how we discovered Regus—one of the many coworking spaces in Singapore.
After immersing ourselves in the coworking experience, we weighed Regus' pros and cons, and how that fits into our expectations about coworking spaces in general. So, if you're scouting for alternatives to your home office, then read on!
Overview of Regus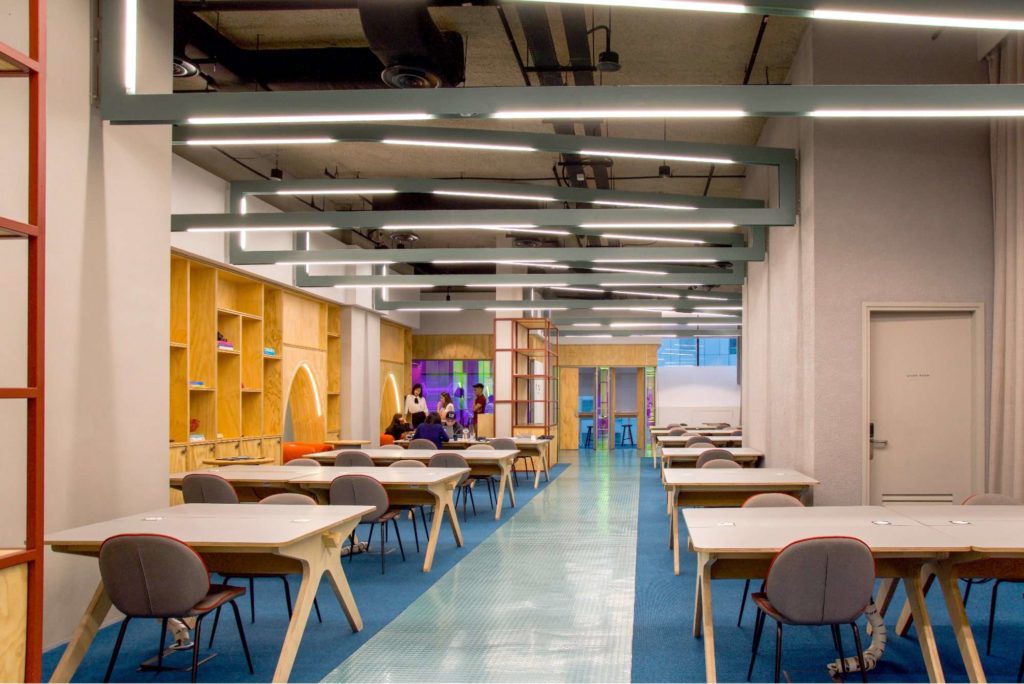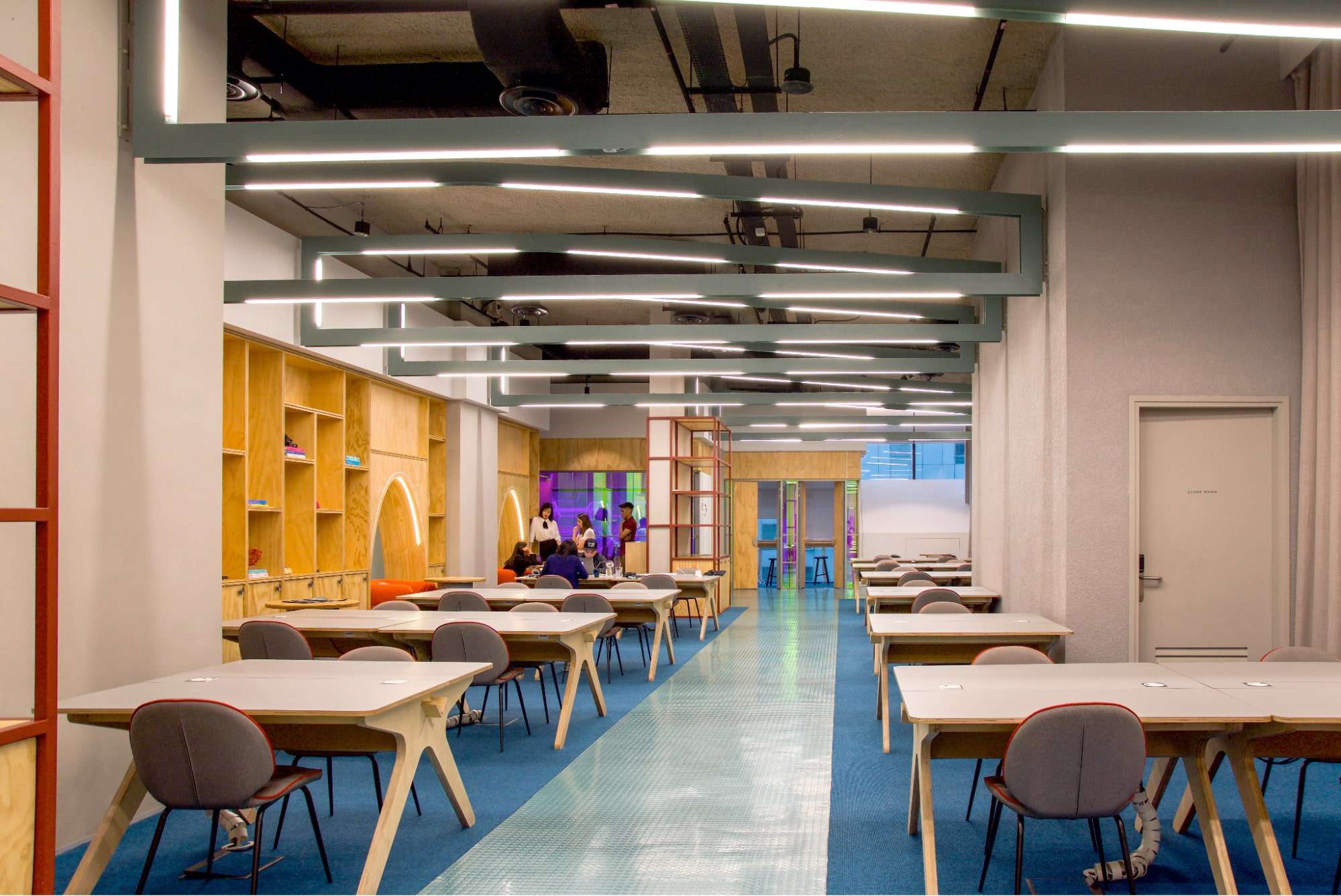 Unlike many of their competitors in Singapore, Regus belongs to an international network of coworking spaces. They offer several office space options for clients and companies of different sizes.
This includes serviced offices, custom offices, coworking spaces, day offices, meeting rooms, virtual offices, and dedicated desks.
Clients have access to several services such as high-speed WiFi, mail handling, community meeting rooms, and more.
Of course, you'll be eligible for extra services like free-flowing refreshments and access to printing and scanning facilities depending on your chosen package.
In Singapore alone, Regus has 24 locations scattered across the island, from Jurong East to Tampines.
Sounds overwhelming? Don't worry, as we'll break those down for you bit by bit!
For starters, you can check out a summary of the most essential information you'll likely need in the table below.
| Title | Info |
| --- | --- |
| WORKSPACE TYPES | Serviced Office, Custom Office, Office Membership, Day Offices, Coworking Spaces, Virtual Offices, Membership, Meeting Rooms |
| WEBSITE | https://www.regus.com/en-gb/singapore/coworking |
| AVERAGE PRICE RANGE | $450 - $750 Per Month (Based on a 24-month contract) |
| ADDRESS | Nearest Location Available Here |
| CONTACT DETAILS | (02) 8651 5916 | Online Form Available Here |
| OPERATING HOURS | 24/7 |
Location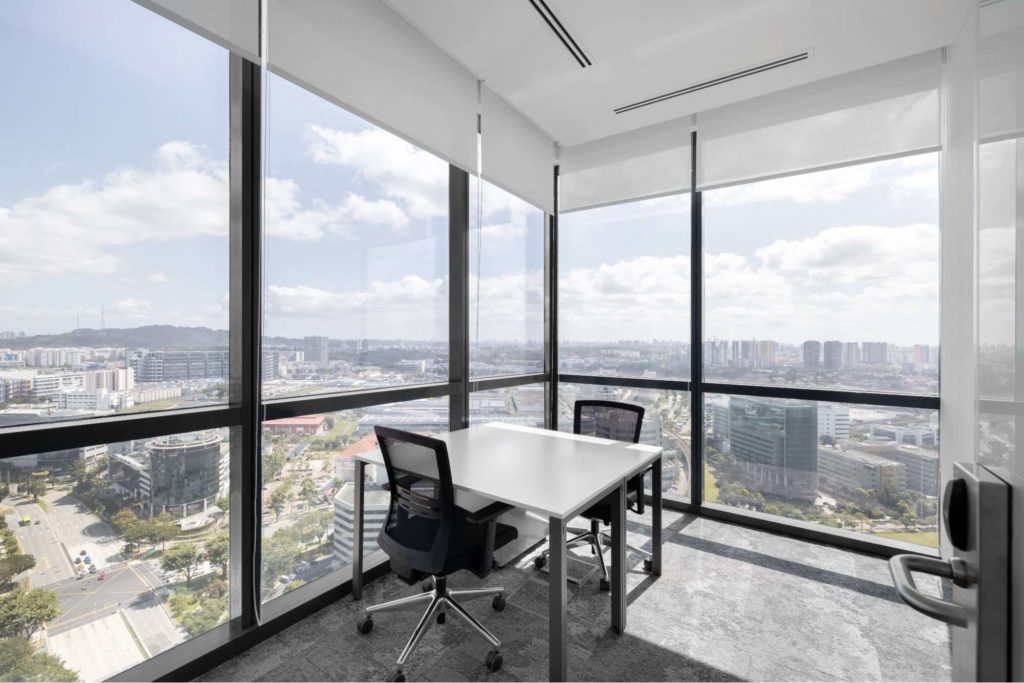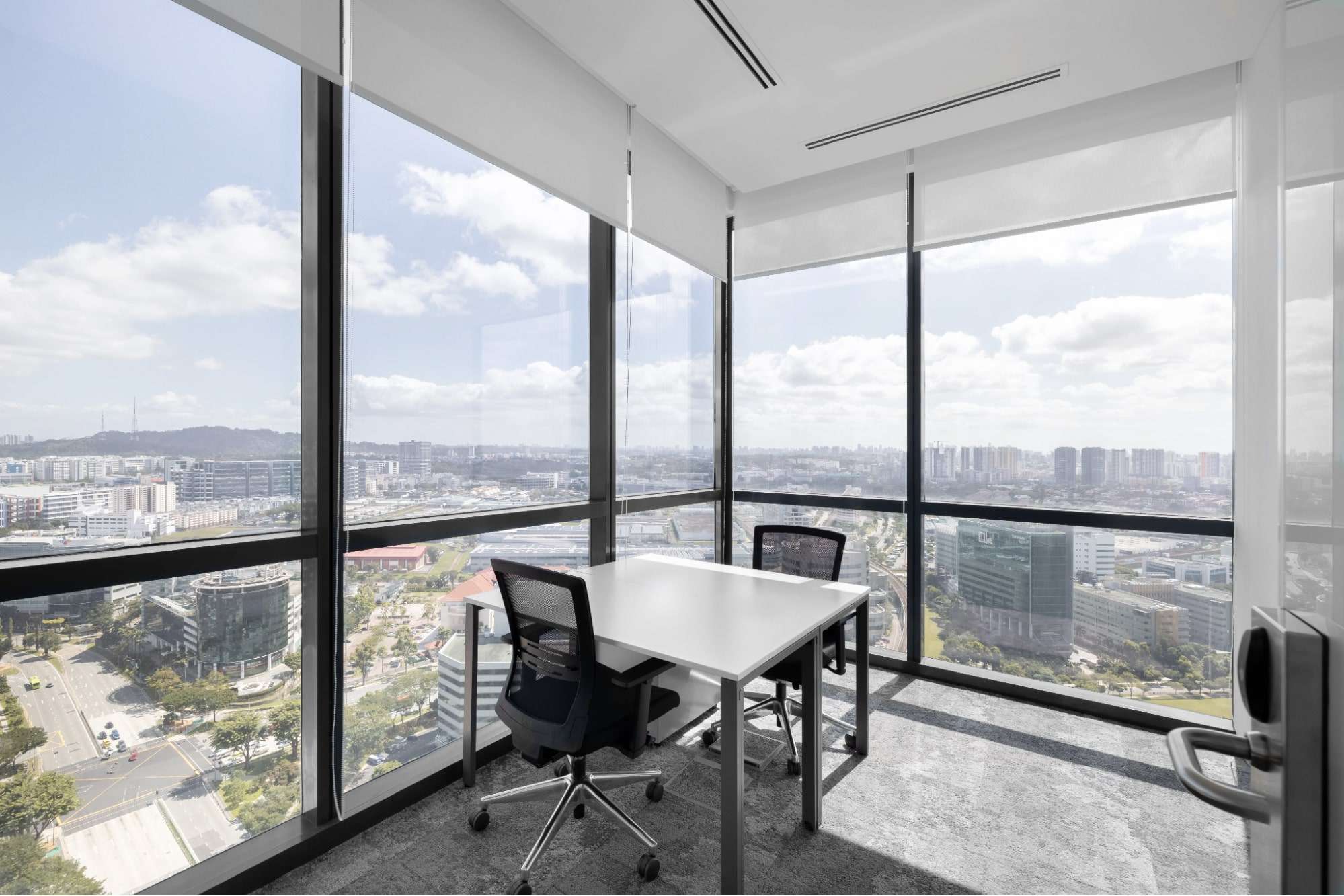 As mentioned above, the first thing that pushed us to check them out was location—and for good reason. We figured that other professionals would also prioritise convenience above everything else.
Seeing that Regus has over 20 locations across Singapore, we're glad to see that they don't disappoint in that aspect.
Apart from quantity, we really like how strategic these office spaces' locations are. They have several locations all over the Central Area alone, most of which are located within walking distance from MRT stations, hawker centres, and malls.
For instance, their branch at Centennial Tower is just a stone's throw away from the Promenade station, with Suntec City right at the corner. There's also another branch at Clarke Quay, which offers about the same level of accessibility.
This is perfect for busy professionals who are always on the go, allowing you to easily jump from one space to another. If you simply feel like switching between branches for a change of scenery, then you can do that too.
And with many restaurants and food courts within reach, we find it extra convenient if you're craving for a quick snack in between breaks.
Each location has its own allocated number of private office spaces, coworking desks, and meeting rooms. In other words, not all locations are built equally, with some having more coworking desks than others, for instance.
That said, availability can take a toll sometimes, considering that hot desks are on a first come, first served basis. Depending on the time of day, it can get pretty busy and crowded at times as well.
Admittedly, this little issue can be seen in almost any co-working space, so it's best to make it a practice to always arrive there early.
But one of the main things that makes Regus stand out is the fact that they have a large international network of office and coworking spaces.
We think that this will come in handy if your job requires you to travel on a regular basis, seeing that members have access to literally hundreds of coworking spaces worldwide.
Amenities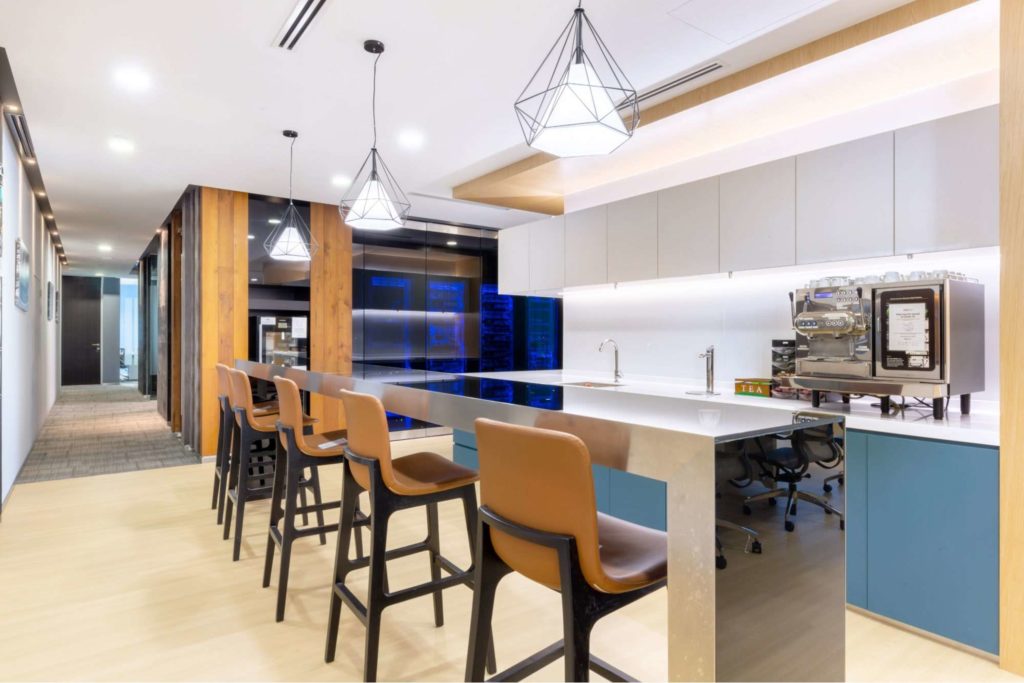 Having a decent location is one thing, but the real question lies in the amenities they offer.
We asked ourselves two simple questions: What do they provide that other coworking spaces don't? And how beneficial are those amenities?
One of the first things we noticed was the presence of several types of office spaces, as noted above.
Off the bat, we can tell that Regus' strong suit lies in their ability to accommodate different types of professionals. This includes small teams, big shot companies, and of course, freelancers and digital nomads.
This is clear-cut the moment you step into their doors. Beyond the reception area, you'll find different workspace arrangements depending on your chosen branch.
For instance, some branches have several communal tables. There are also couches where you can lounge, just in case you prefer to switch things up a bit.
In some branches, there are also a few "think pods" available, which are individual desks in Regus' open-plan area. It comes fully equipped with an electrical socket, a lamp, and an office chair—perfect for those looking for privacy.
We found their spaces to resemble your typical corporate office—clean, functional, and straightforward. That said, they don't exude the fun and hipster vibe that a lot of coworking spaces in Singapore have these days… but that's not necessarily a bad thing.
The latter simply targets creatives and millennials. So, if you're looking for a no-frills office space that provides the necessities, then we think that Regus is a pretty good option.
In terms of coworking spaces, you have two options to choose from: hot desks and reserved dedicated desks.
The former allows you to work with others in an open-plan area, which follows a strict first come, first served rule, as mentioned. While this can be a major drawback for some, we found some redeeming qualities of this type of set-up.
Getting a hot desk means subscribing to their "Coworking Membership" package. Don't let this intimidate you, though—what's great about this is that you aren't tied to long-term contracts that some coworking spaces in Singapore have.
You're free to use their coworking space for as long as you need, regardless if it's for two hours or two years. You're also allowed to hop from one branch to another, which makes this arrangement all the more appealing.
All branches are open 24/7 too. So if you're a night owl, you may be glad to learn that you can come here whenever you want.
Otherwise, you can also reserve a dedicated desk at a branch of your choice. While this will limit your movement, you won't have to worry about losing your spot to anyone else no matter how busy the branch gets.
Aside from those, all branches carry the essentials that you can expect in a coworking space—high speed internet, support and maintenance services, communal kitchen facilities, and more.
It's just a shame that clients have to pay extra to avail of certain services like printing, scanning, use of additional rooms, and free-flowing refreshments, to name a few. There aren't really any snack bars as well, sadly, so you'll have to pack your own.
Moreover, they aren't really the best option if you intend to watch your child while you work. Unlike some coworking spaces in Singapore, there are no childcare facilities in any of their branches.
Then again, what you're really paying for is the flexibility of choosing a set-up and location that works for you best. You can always avail of these extra services in case you need it.
Price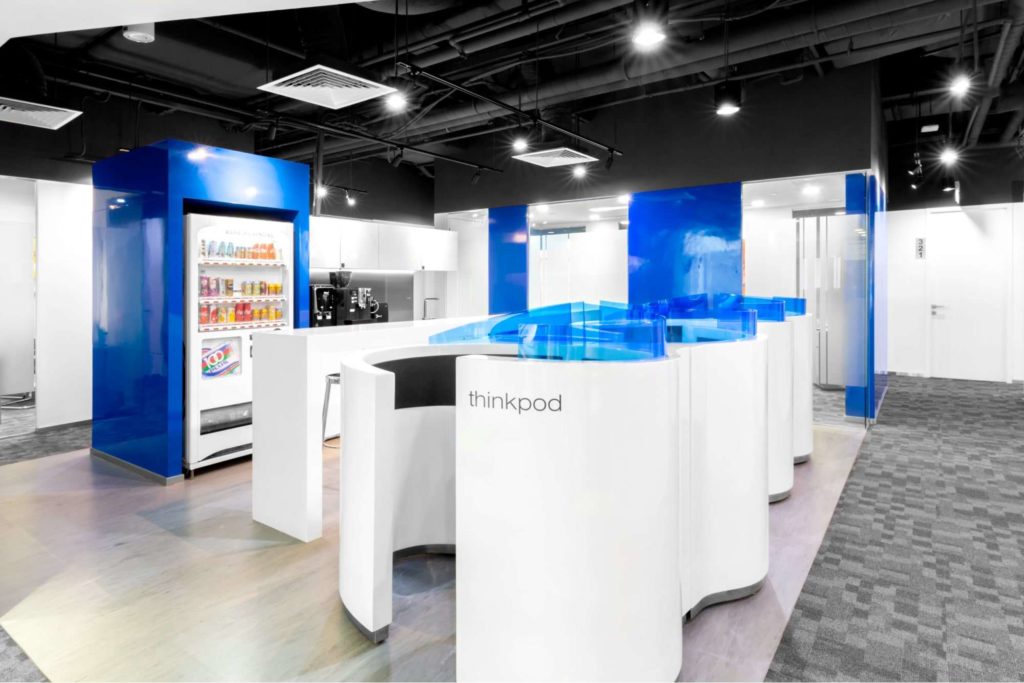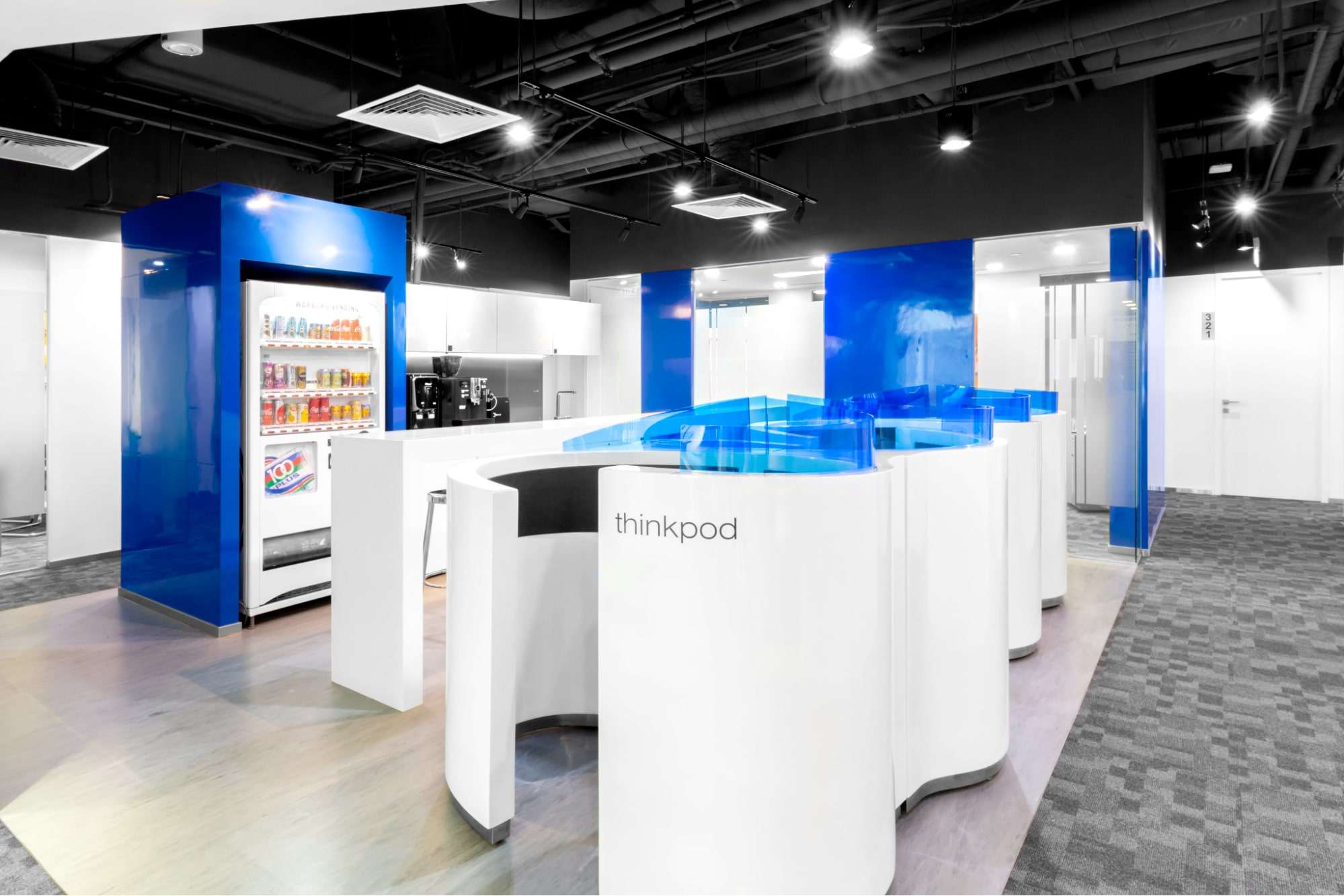 Now comes the ultimate deciding factor. With all these amenities in place, are they worth the price?
The short answer is that it depends on your budget and how much you think you'll be able to benefit from it.
In Singapore, the average cost of hot desks ranges from $200 to $500 a month. Meanwhile, dedicated desks cost slightly higher, ranging from $300 to $800.
As for Regus, average prices for hot desks and dedicated desks are about $450 to $750 per month, which we found to be closer to the higher end of the spectrum but expected. These prices are based on a 24-month contract.
There are different factors that affect cost—the primary one being location and amenities. For instance, you'll find coworking spaces in prime locations such as the MBFC Tower at Marina Bay to be more expensive than their branch along Joo Chiat road.
Please note that their prices may change. This is why it is best to visit their website to get a more accurate quote.
Apart from location, prices will also vary depending on the terms of agreement (like length of stay) and availability.
If you're planning on using their spaces for a few hours only and very rarely, we don't think that they would be any different from other coworking spaces in Singapore. You might be better off elsewhere if you have a strict budget, seeing that they're a little bit on the higher-end side.
However, they make a good option if you're looking for a regular set-up, and an even better choice if you're always on the go.
Our Verdict
Our main takeaway from all this is that coworking spaces, just like work-from-home arrangements, aren't for everyone. Ultimately, it will really depend on your needs and budget.
But for what Regus offers, we found them to be a solid choice if flexibility and convenience is what you're after.
We found their large network of coworking spaces in Singapore and abroad to be their main selling point above all else. Personally, we really like how flexible their hot desk arrangement is.
While it can feel like racing with others for a spot sometimes, the fact that they have many other branches to choose from,as well as a booking app makes up for this slight drawback.
With the presence of serviced offices, it's pretty easy to scale your space up and move locations if the situation calls for it.
So if this is something that you'll greatly benefit from, then we won't hesitate to recommend them for that.
Otherwise, their relatively high prices are definitely something to consider. Their rates can be out of reach for some freelancers and professionals who don't want a regular set-up.
Based on past reviews as well as the list of the amenities they have to offer, however, it's safe to say that they're worth every penny if you can afford it.
We highly recommend checking out their office spaces yourself so you can decide whether they're a suitable choice for you or not. You may contact their customer service team so they can arrange a viewing for you.
Featured image courtesy of Regus.
More Resources about Rental Spaces in Singapore