4 Filler Flowers for Wedding Arrangements
There are important questions to ask your wedding florist to come up with memorable floral arrangements on your special day. But when it comes to having a budget wedding, flowers might have to take a back seat to the more important stuff.
That doesn't mean you can't have a gorgeous bridal bouquet even on a budget, though. With that in mind, today's post will discuss four filler flowers for your wedding arrangements to make your nuptials unforgettable.
Baby's Breath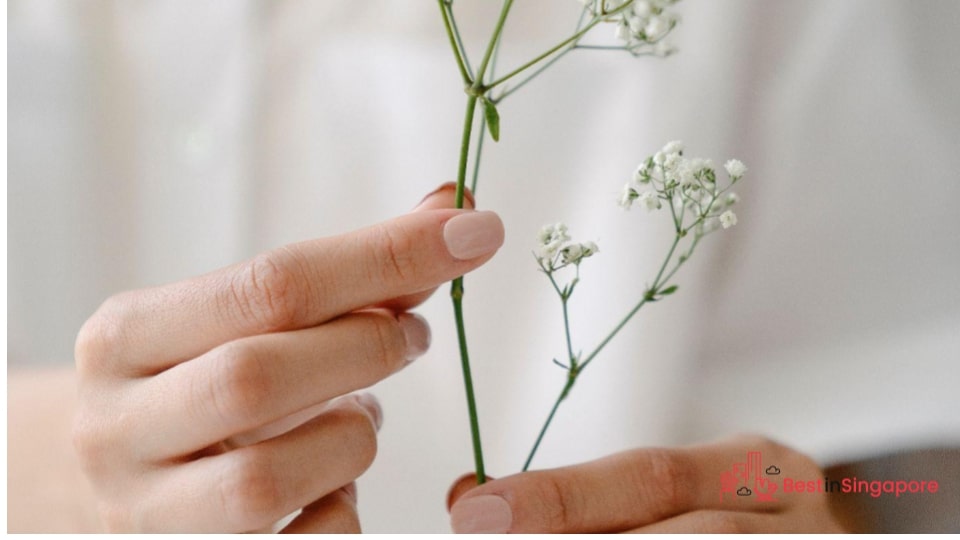 Baby's breath flowers have arguably been the most popular wedding bouquet and nuptial floral arrangement fillers for some time now. They're tiny, versatile, and can be tinted to match a wedding motif or palette for convenience.
They can frame your focal flowers in a dainty and elegant way. And if the main flowers are showy and have complicated shapes, baby's breath sprigs are tiny enough to follow their contours without taking attention away from them.
More importantly, they're pretty inexpensive, to boot. Some flower delivery services even give them for free as fillers if you request them!
Queen Anne's Lace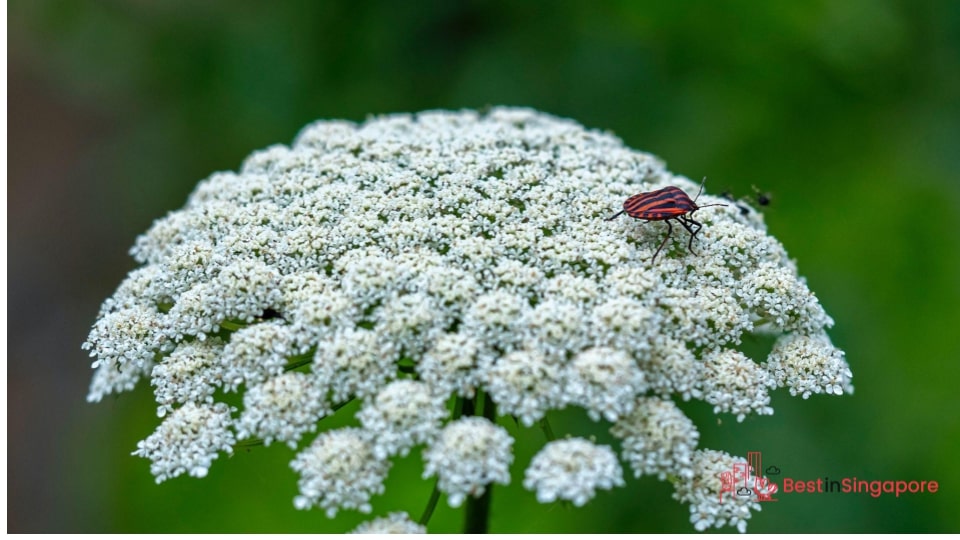 Queen Anne's Lace blooms look delicate, dainty, and can fill out floral centrepieces beautifully. You can always ask your wedding restaurant of choice to use them as filler flowers to give your tablescape an elegant flair.
These tiny blooms are also ideal for flowers decorating arbours and arcs during the ceremony. They're some of the best cheap flowers you can get that will go a long way to add a whimsical touch to your bridal bouquet, too.
And since they're a wispy white colour, they can go with any bridal motif or wedding palette (or even a rustic headpiece if you prefer!).
Spray Roses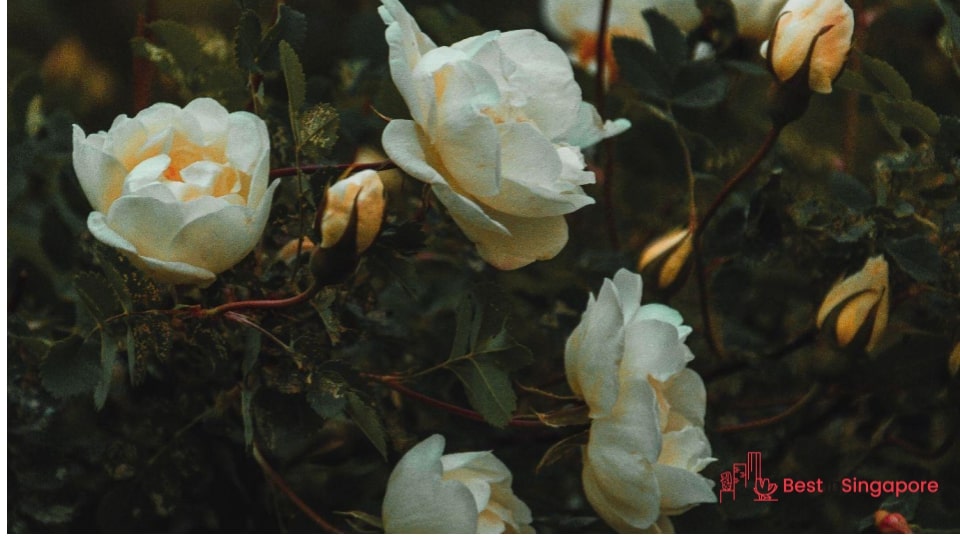 Many brides prefer roses to be their focal flowers. But smaller ones like spray roses are ideal as filler blooms, too.
The petite blooms and buds can add significant bulk to your bridal bouquet without overwhelming the design and style of your wedding dress. And they can come in a wide range of colours, scents, and shapes to accommodate any wedding theme you can think of.
As an added bonus, they're quite nice as preserved flowers, too. So if you want a sentimental keepsake of your special day, consider spray roses as your filler flowers.
Lily of the Valley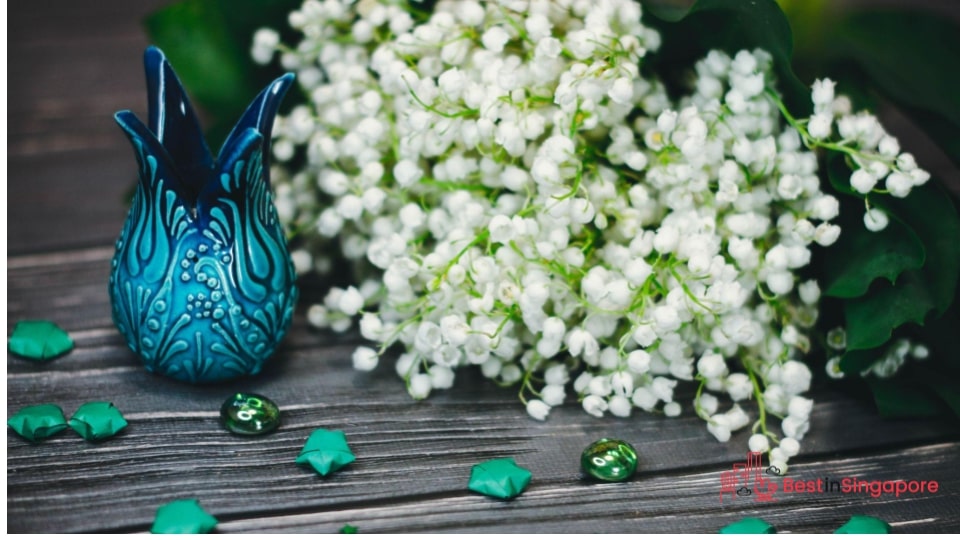 Whether it's for your bridal bouquet or your wedding anniversary flowers, Lily of the Valley flowers are small and dainty enough to add a touch of class to the arrangement. And if you're having doubts, it might be good to note that Duchess Catherine had Lily of the Valley blooms in her understated wedding bouquet.
The bell-shaped blooms lend a whimsical touch to any arrangement, but they're quite popular for centrepieces and wedding nosegays. And they're quite fragrant, too!
So if you want your wedding venue to look and smell lovely, have these tiny blooms as your filler flowers. They're ideal for small to medium-sized focal flowers and can emphasise other textures and shapes.