Our 5 Favourite Woodlands Dental Clinics
Your regular dental checkup is a big part of maintaining a healthy lifestyle, as some dental conditions can cause serious diseases. This is why visiting the best Woodlands dental clinics can help you prevent possible complications.
Woodlands is not only surrounded by breathtaking and scenic views but also has the leading dental clinics in Singapore! If you're worried about costly fees, we've got your back — as we listed the best Woodlands dental clinics!
Each of our picks has excellent specialists, treatments, staff, facilities, and overall services so you'll absolutely find the right place for you to have regular dental checkups!
(Note: This list is in no particular order.)
Smiles R Us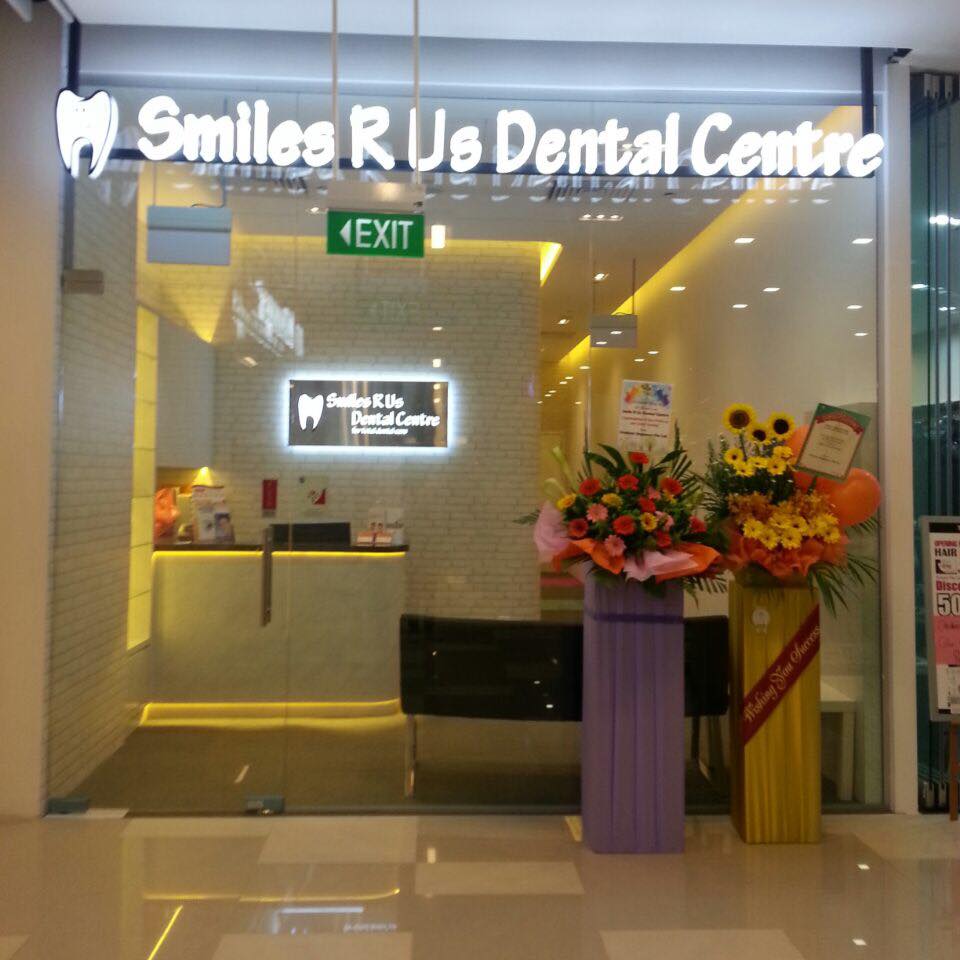 BEST FOR 
Full range of dental services
WEBSITE
https://smilesrusdental.wixsite.com/smilesrus
ADDRESS
768 Woodlands Avenue 6 #02-06, Singapore 730768
CONTACT DETAILS
6363 4556
OPERATING HOURS
Weekdays and Saturday: 9:30am–9:30pm
Sunday: 9:30am–6:30pm
As most medical publications have named them to be one of the best Woodlands dental clinics, Smiles R Us has earned the trust of many locals due to their competent services. This includes smile reconstruction orthodontics, root canal therapy, gum treatment, extraction, dental implants, and more.
They have kid's dentistry so you can also come and visit with your children during monthly checkups. They also have other branches across the country, for more accessible clinic locations.
Highlights
Complete range of dental services
Accessible branches
Sunshine Dental

BEST FOR
Advanced technology
WEBSITE
https://www.sunshinedental.com.sg/
ADDRESS
900 South Woodlands Drive, #03-04 Civic Centre, Singapore 730900
CONTACT DETAILS
+65 6363 3350
OPERATING HOURS
Weekdays: 9:30am–9pm
Saturday: 9:30am–5:30pm
Sunshine Dental takes pride in their advanced technology where they introduce their 3D CT facial scanner for more accuracy, giving you comprehensive diagnosis and treatment planning!
They offer a variety of dental services including bad breath treatment, tooth extraction, dental implant fixing, veneers, dentures, root canal treatment, gum treatment, as well as paediatric treatment.
They also approve of Medisave and Baby Bonus accreditations so you can have more flexible payment options.
Highlights
Modern technology for accurate treatments
Medisave and Baby Bonus accreditations
Q&M Dental Group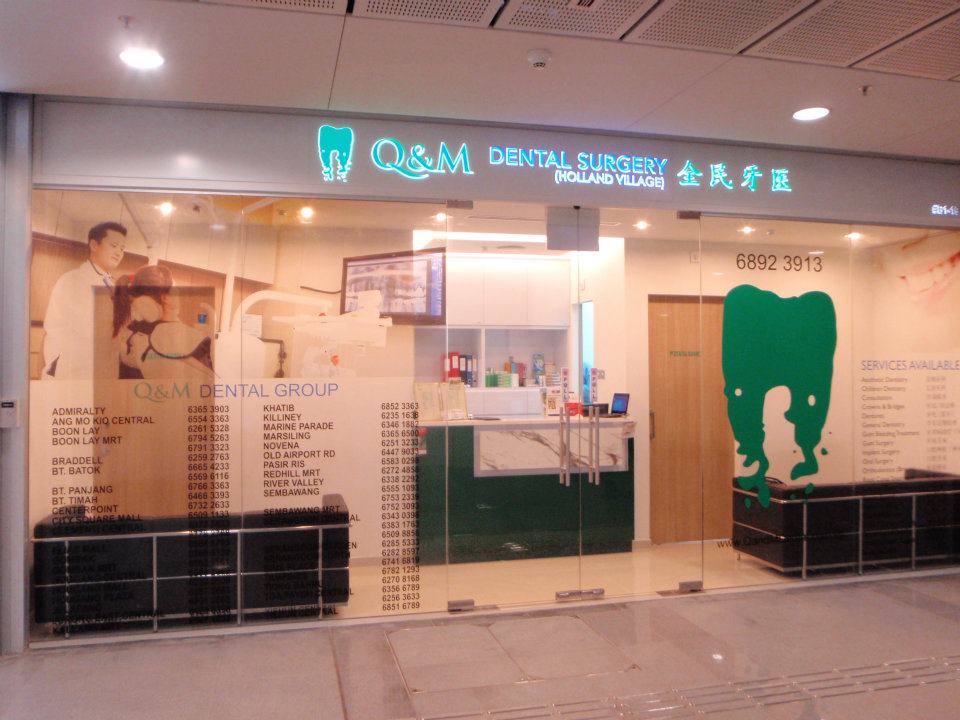 BEST FOR
Dental emergencies
WEBSITE
https://www.qandm.com.sg/
ADDRESS
Blk 573 Woodlands Drive 16 #01-07 Singapore 730573
CONTACT DETAILS
6369 0047
OPERATING HOURS
Monday: 9am–7pm
Tuesday, Wednesday, Friday, Saturday: 9am–9pm
Thursday: 9am–6pm
Sunday: 9am–1pm
Being part of the largest dental care groups in Singapore, Q&M Dental Group has been serving a whole set of dental services for several decades and they now have over 70 clinics all over the country. One of them is their best Woodlands dental clinic.
They provide aesthetic and children dentistry, braces, dentures, gum disease treatment, implants, nerve treatments, and more. Other complex conditions are also part of their services, which include jaw surgery and treatments for pregnant women.
Highlights
Corporate dental benefits
CHAS and Medisave accredited
Royce Dental Surgery
BEST FOR
Invisalign treatment speciality
WEBSITE
https://www.roycedental.com.sg/
ADDRESS
Block 371 Woodlands Ave 1, #01-821 Singapore 730371
CONTACT DETAILS
63687467
OPERATING HOURS
Mon – Thu: 9:00 AM – 9:00 PM
Fri – Sun: 9:00 AM – 6:00 PM
Royce Dental Surgery's specialities range from the basic up to the most complex treatments. They also serve in both private and public healthcare centres, proving that they provide cost-efficient treatments for everyone.
They're known to be a diamond provider of Invisalign, so if you're searching for the best Invisalign treatment on the island, then their services can be the perfect choice for you! Their other services include implants, veneers, dentures, root canal treatment, and many more.
Highlights
Corporate benefits
Health insurance
Raffles Dental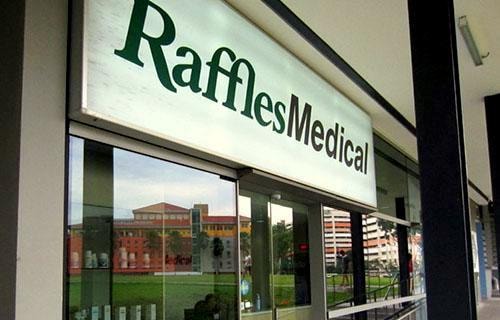 BEST FOR
Full mouth rehabilitation
WEBSITE
https://www.rafflesmedicalgroup.com/
ADDRESS
1 Woodlands Square #05-01A Causeway Point Singapore 738099
CONTACT DETAILS
6891 0255
OPERATING HOURS
Monday: 8:30am–1pm, 2–5:30pm
Tuesday: 8:30am–1pm, 2–5:30pm
Wednesday: 2–5:30pm, 6:30–9:30pm
Thursday: Closed
Friday: 8:30am–1pm, 2–5:30pm
Saturday: 8:30am–1pm, 2–5:30pm
Sunday: Closed
Raffles Dental belongs to Raffles Medical Group, one of the leading healthcare groups on the island. They offer routine dental checkups that include consultation, scaling and polishing, and more.
These checkups are also covered by CHAS and Pioneer for more affordable costs. Their other services include gum and root canal treatments, veneers, braces, children dentistry, dentures, extraction, whitening, and many more.
Highlights
24-hour emergency services
CHAS and Medisave accreditations
Now that you know some of the best Woodlands dental clinics, let us know which one you'd like to visit and share with us your dental experience with their overall services!
To know more clinics located in other parts of Singapore, take a look at these best dental clinics in Pasir Ris! They perform high-quality procedures offered with fair charges so you'll certainly enjoy your regular visits!