Our 15 Favourite Clinics for Ultherapy in Singapore
Getting overly conscious about your saggy skin? Then the best Ultherapy in Singapore might be the perfect solution for you!
This non-surgical treatment lifts and tightens your skin to make it look healthier and stronger, giving you younger-looking skin. It enhances the skin on your neck, chin, and brow as well as the upper chest of your body.
Since it's less painful and has minimal downtime, it's more convenient compared to the surgical procedures. To know more about this aesthetic treatment, we've got you the leading clinics that offer the best Ultherapy in Singapore!
(Note: This list is in no particular order.)
Dr Yvonne Goh Aesthetics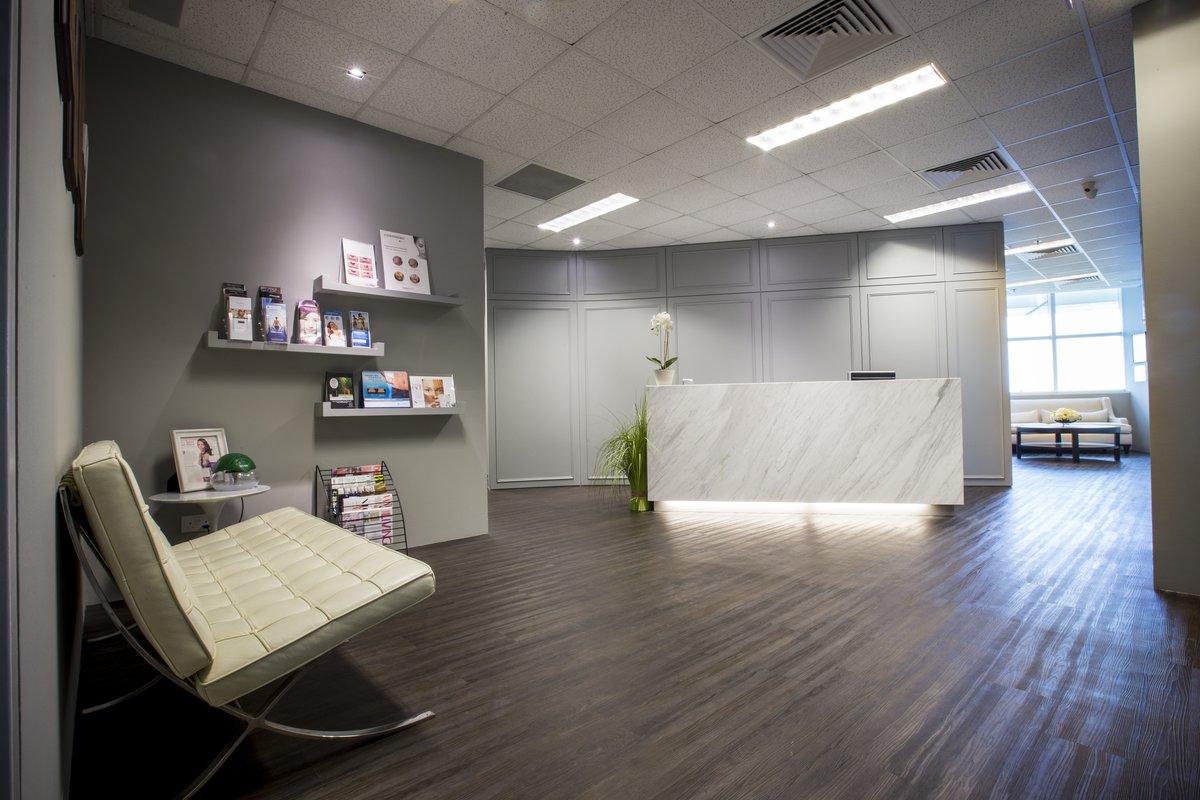 | | |
| --- | --- |
| BEST FOR  | Wide range of non-surgical treatments |
| WEBSITE | https://www.dryvonnegoh.com/ |
| ADDRESS | 1 Orchard Boulevard #09-05 Camden Medical Centre Singapore 248649 |
| CONTACT DETAILS | +65 6462 2559 |
| OPERATING HOURS | Weekdays and Saturday: 10am–7pm |
Dr Yvonne Goh Aesthetics also uses the latest version of Ultherapy that provides more comfort and faster visible results. They enhance all levels of loose skin, so whether you have mild, moderate, or extreme sagging skin, their best Ultherapy in Singapore can manage it all.
They treat different facial features including the eye region, neck, chin, and more. The efficacy of the treatment and the number of sessions vary depending on the skin condition.
They also guarantee you that there's no downtime so you can immediately go back to your daily routine once the process ends.
Highlights
Signature products
Clinical facials
Halley Medical Aesthetics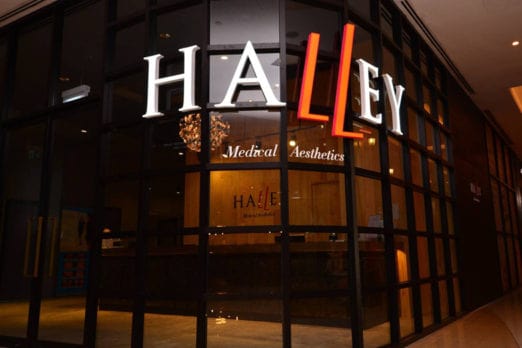 | | |
| --- | --- |
| BEST FOR  | Signature Ultherapy treatments |
| PRICING | From $690 up to $3,900 |
| WEBSITE | https://www.halley.com.sg/ |
| ADDRESS | 277 Orchard Road #03-15 Orchard Gateway Singapore 238858 |
| CONTACT DETAILS | 6737 8233 |
| OPERATING HOURS | Daily, 10am – 9pm |
Halley Medical Aesthetics has won several awards for their signature Ultherapy treatment. Using the latest Ulthera device is one of the many reasons their procedures are widely recognised.
Their modern equipment can perform a lot of enhancements including lifting, shaping, and contouring the face, smoothing fine lines, reducing eye bags, and tightening the sagging skin on certain facial features.
Highlights
Original skincare products
Facial and body treatments
Dr. Justin Boey – Sozo Aesthetic Clinic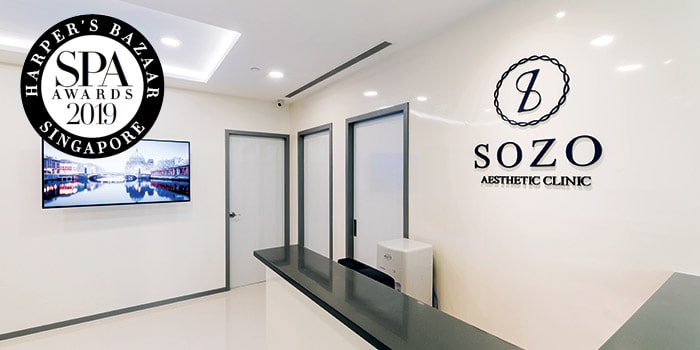 BEST FOR 
Variety of treatments for sagging skin
PRICING
From $2000
WEBSITE
https://sozoclinic.sg/
ADDRESS
1 Raffles Place #05-12/13 One Raffles Place (Shopping Mall) Singapore 048616
CONTACT DETAILS
+65 6935 1811
OPERATING HOURS
Weekday: 7am – 5pm

 

 

Weekend & Public Holiday: 7am – 7am
The Ultherapy treatment at Sozo Aesthetic Clinic targets the deepest layers of your skin to eliminate the droopy eyelids, saggy jowls, and double chin. Their procedures can last from 30 minutes up to 2 hours, depending on the treated location.
They offer customised skin solutions for a more comprehensive set of treatments and fewer sessions. Moreover, their different treatments for skin tightening have proved them to have the best Ultherapy in Singapore.
Highlights
Personalised treatment plan
Wide range of treatments for skin, face, hair, and body
IYAC Aesthetic Clinic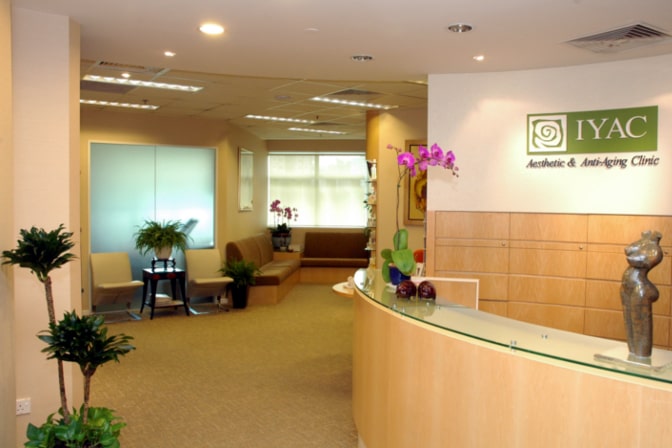 BEST FOR 
Signature facial treatments
PRICING
From $900 to $4000
WEBSITE
https://www.iyac.com.sg/en/
ADDRESS
One Orchard Boulevard #06-03 Camden Medical Singapore 248649
CONTACT DETAILS
(65) 6738 9989
OPERATING HOURS
Weekdays: 8:30am – 5pm

 

 

Wednesday: 8:30am – 7pm

Saturday: 8:30am – 2pm
IYAC Aesthetic Clinic also offers a broad range of treatments for face tightening and this includes their best Ultherapy in Singapore. They provide you much firmer, lifted, and tighter skin than before.
Their Ultherapy treatment has been featured on many magazine publications, one of the reasons why they're known to be one of the leading aesthetic clinics in Singapore. Their other face tightening treatments are HIFU, V-Lift, and a collagen-building program.
Highlights
Spa services
Signature products
The Aesthetic Loft Clinic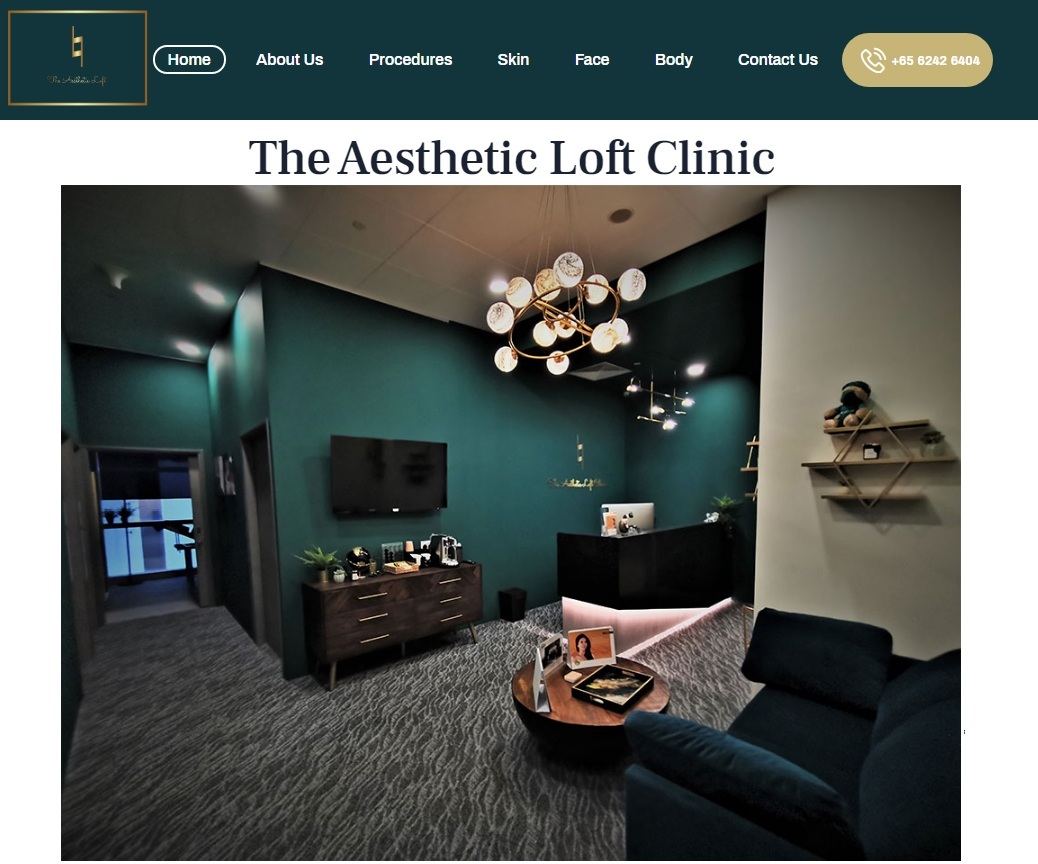 BEST FOR
Wide range medical aesthetic services
SERVICES

Rejuvenation, Acne, Acne Scars, Hypertrophic scars / Keloid , Pigmentation, Skin Brightening, Hair Removal, Tattoo Removal

 

 

Redness, Vessel Reduction, Facial Sculpting, Body Sculpting, Cellulite, Skin Tightening, Stretch Marks and Sweat Reduction

WEBSITE

https://aestheticloftclinic.com/services/ultherapy/

 

ADDRESS

160 Robinson Rd, #03-13 SBF Center, Singapore 068914

CONTACT DETAILS

+65 6242 6404 |

[email protected]

 

Operating Hours 

Tuesday

10am–8pm

 

 

Wednesday 10am–8pm

Thursday 10am–8pm

Friday             10am–8pm

Saturday 9am–6pm

Sunday Closed

Monday 10am–8pm
If you are looking for a clinic that offers ultherapy treatment, you can come and choose The Aesthetic Loft Clinic as one of your clinic options for they are known for immediate results that can be seen after the procedure.
They use Ultrasound visualisation on their procedures to determine treatment depth, and appropriate cartridges. 
Aside from that, they offer various treatments and procedures that will surely satisfy their customers due to their reliable, comprehensive and customised care.
Highlights
Wide range medical aesthetic services

Customised Care
Trinity Medical Centre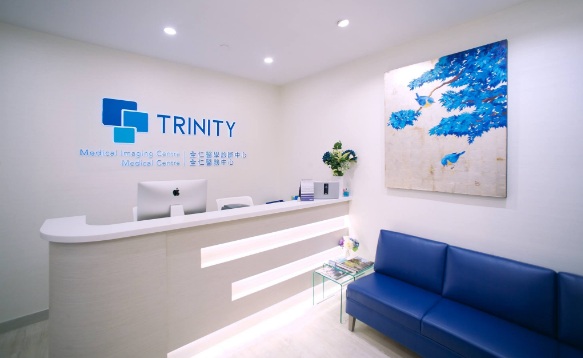 BEST FOR

Premium signature treatments

PRICING
From $1988 for Full Face and Upper Neck
WEBSITE

http://sgtrinityaesthetics.com/ultherapy/

ADDRESS

87, MARINE PARADE CENTRAL, #01-503, Singapore 440087

CONTACT DETAILS

(+65) 6344 0027/(+65) 9727 1328 |

[email protected]

OPERATING HOURS

Weekdays: 10am – 8pm

Weekends: Sat 9am – 3pm

Sun closed

(Last registration is 30 minutes before closing time)

Closed on Public Holidays
Bring out the best in you by availing the specialized treatments exclusively provided by Trinity Medical Centre. Their comprehensive range of beauty care and treatments accommodates a wide scope of aesthetic concerns in a high quality way.
One of the services they offer is Ultherapy, a quick and non surgical way to get rid of sagging skin on the cheeks, around the neck, under the chin, along the jawline and on the brows. Since the clinic uses the latest Ultherapy technology, most of their treatments already show visible results just after one session.
You can also avail their other signature treatments that remove acne scar and lift and rejuvenate skin.
Highlights
No downtime

Competitive rates

Quick apparent results
Lux Medical Aesthetic Clinic
If you're looking for an aesthetic clinic that's willing to adjust to provide you with the right treatment, then Lux Medical Aesthetic Clinic is the right one for you. All its treatments are customised to fit the varying skin types and needs of customers.
What's more, its treatments are also backed up by research and data to ensure that they will be effective, and above all, safe. Every treatment is also facilitated by licensed & experienced dermatologists.
Highlights
Trained dermatologist
Personalised treatment
David Loh Surgery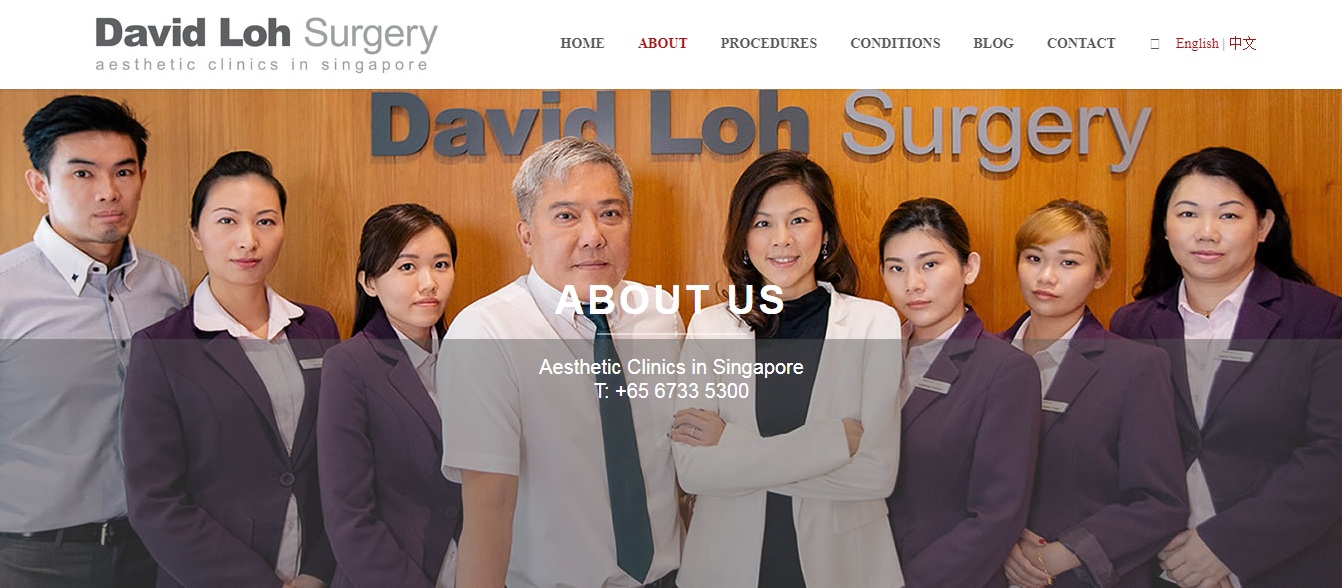 BEST FOR

Coolsculpting, lasers and IPL, Botox and fillers

WEBSITE

https://davidloh.sg/facial-sculpting-using-ulthera/

ADDRESS

501 Orchard Road, #05-16 Wheelock Place, Singapore 238880.

 

 

10 Sinaran Drive, #08-35 Novena Medical Center, Singapore 307506

CONTACT DETAILS

+65 6733 5300/+65 6733 9114

OPERATING HOURS

11.00 — 19.00 Mondays to Fridays

 

 

11.00 — 15.00 Saturdays

Closed Sun & Public Holidays
Whatever aesthetic issues you are currently dealing with, you can trust David Loh Surgery to help you address those in a very comfortable and appealing way. The clinic offers a wide scale of aesthetic procedures that are always guaranteed to be of the highest qualities, specially performed by highly-qualified specialists.
Their Ultherapy is one of the most praised procedures by their clients with nearly 9 out of 10 patients having shown great satisfaction with the immediate results. The clinic incorporates Ultherapy in other several procedures like IPL, Botox, and fillers for best results.
Highlights
Prestigious and state-of-the-art facilities

Well-experienced and extremely credible specialists

Commendable overall service
Radium Medical Aesthetics

With medical aesthetic solutions carefully tailored to suit your unique beauty and wellness needs, Radium Medical Aesthetics aims to empower all their customers. They believe that medical aesthetics is not only about the physical aspects– it's a journey to look and feel better.
They offer the latest suite of non-invasive FDA approved/CE Marked treatments, allowing you to choose the best possible beauty solutions from the comfort of your home. This process is not only hassle-free, but also safe for your skin and well-being.
Their skillful beauticians were put through extensive training to provide better service to their clients. An experienced team of nurses and therapists guarantees you visible results. Radium Medical Aesthetics is set in ensuring that you experience only the best.
Highlights
Premium and Highly Customised Medical Aesthetic Solutions
Latest Suite of Non-Invasive FDA Approved/ CE Marked Medical Aesthetic Treatments
S Aesthetics Clinic

BEST FOR
Face fillers
SERVICES
Popular Treatments, Face Treatments, Skin Treatments, Eye Area Treatments, Hair Aesthetics Treatments, Body Treatments
WEBSITE
https://saestheticsclinic.com/
ADDRESS
9 Scotts Road #07-07
Scotts Medical Centre (Pacific Plaza)
Singapore 228210
CONTACT DETAILS
Email: [email protected]
Telephone: +65 6235 0338
WhatsApp: +65 90207234
OPERATING HOURS
Mon-Fri: 10am – 8pm
Sat: 10am – 6pm
Sun & Public Holidays: Closed
S Aesthetics Clinic is well known in Singapore for their top-notch, pain-free treatments. In addition, they offer a wide variety of services involving body and face enhancements.
They also offer Ultherapy treatments that are personalised for each of their clients. While improvement is noticeable after one session, you might need to come back for more sessions. No matter the case, you can rest assured that they will continue to prioritise your care and comfort.
Highlights
Expert aestheticians
Great customer service
High-quality equipment and materials
Amaris B Clinic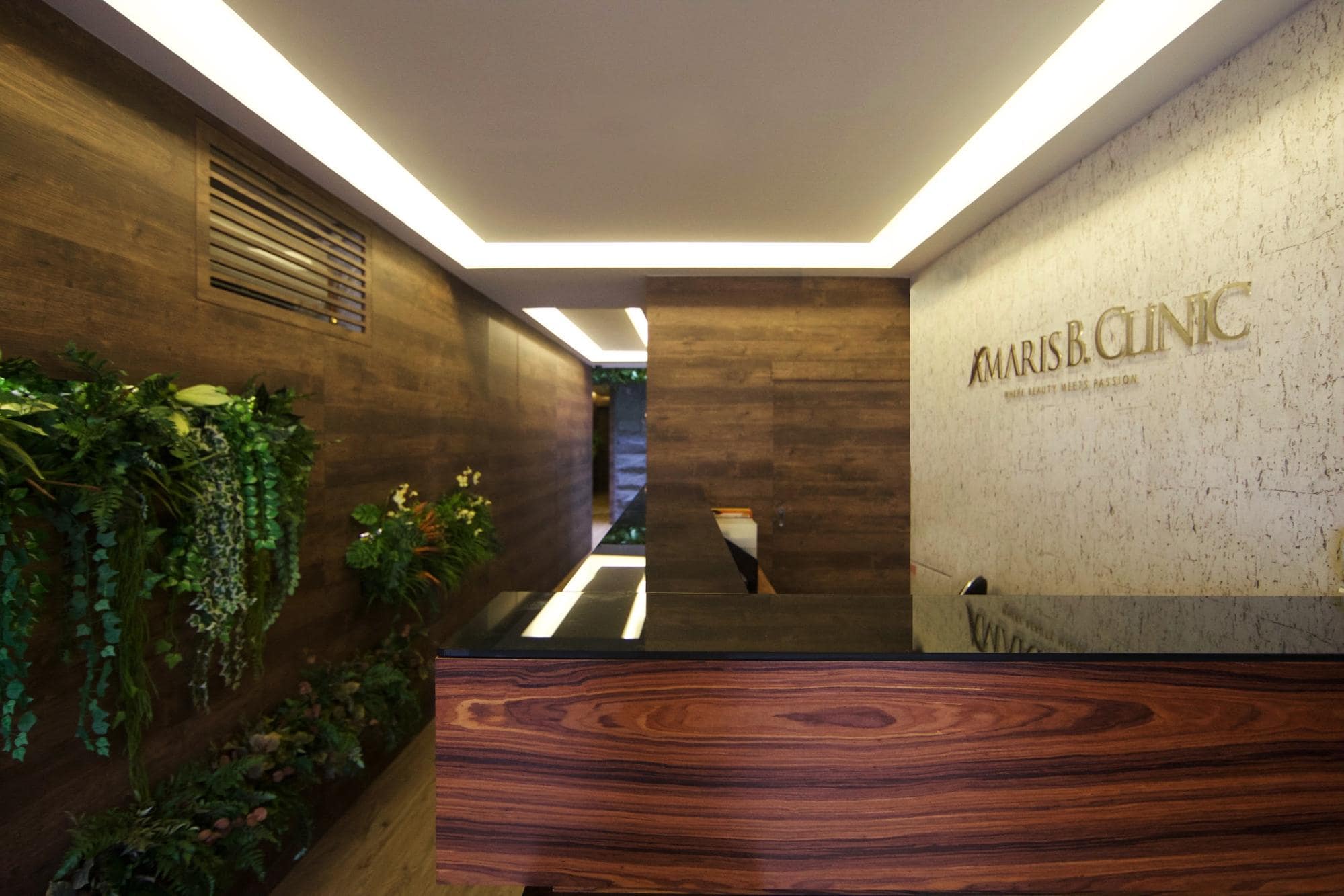 BEST FOR 
Long-lasting results
WEBSITE
https://www.amaris-b.com/
ADDRESS
140 Arab St, Singapore 199827
CONTACT DETAILS
+65 6536 4211
OPERATING HOURS
Weekdays: 9:30am – 7pm

 

 

Saturdays: 9:30am – 1:30pm

Closed on Sundays & Public Holidays
Amaris B Clinic is widely known to be one of the clinics on the island that offer the best Ultherapy in Singapore. Their provided procedures can help treat sagging skin, jowls, and neck as well as drooping eyelids and wrinkles.
One session can last up to 1 hour, giving you absolute results with no downtime at all and the results can last up to one year, which is quite a practical choice.
Highlights
Skin, body, and fitness treatments
Solutions for all kinds of skin conditions
Astute Medical Centre

BEST FOR

Medical Aesthetics Treatments

PRICING

Starts from $99

WEBSITE

www.astutecentre.sg

ADDRESS

East Coast outlet
252 Tembeling Road, #01-08 Tembeling Centre, Singapore 423731
CBD outlet
18 Cross Street, #01-112 Cross Street Exchange, Singapore 048423

CONTACT DETAILS

 +65 9155 2243 / +65 8870 0860 | 

[email protected]

OPERATING HOURS

East Coast outlet
Monday to Friday – 11.00 am to 8.00 pm
Saturday – 10.00 am to 7.00 pmCBD outlet
Monday to Friday – 11.00 am to 8.00 pm
Saturday – 10.00 am to 7.00 pm
Sunday – by appointment only
All our treatments are administered by an experienced team of medical doctors and consultants who have a track record in the industry. We focus on enhancing one's natural beauty instead of altering facial features and believe in specially curating treatment programmes that cater to the unique needs of our clients.
Innovation is key to our brand and we are constantly developing our offering to ensure that we stay relevant and ahead of trends.
Highlights
Wide range medical aesthetic services
Solutions for all kinds of skin conditions
Latest Suite of Non-Invasive FDA Approved/ CE Marked Medical Aesthetic Treatments
Tiffiny Yang Aesthetics

Tiffiny Yang Aesthetics Clinic, believes that every problem has one solution, albeit not a simple one. With that in mind, they make sure to offer a wide range of beauty treatments from head to toe.
Their team of expert aestheticians creates tailor-fit beauty solutions suited for each individual. Their quality services are motivated by one goal, to give you newfound confidence.
Highlights
Proven aesthetic treatments
Wide range of beauty and cosmetic treatments
DermClear Aesthetic and Laser Clinic
BEST FOR
Non-surgical facelift procedures
Anti-wrinkles and skin tightening treatments
SERVICES
Ulthera & HIFU
Threadlift (Korean and European absorbable threads)
Pigments
nose threads
acne and acne scars
Dermal Fillers
Botulinum A toxin or Botox/Dysport
SkinBoosters (HA & Rejuran Healer)
Cord Stemcells infusion
Eye rejuvenation (non surgical)
Body treatments
WEBSITE
https://www.dermclear.com.sg/face/skin-booster/
ADDRESS
1 Grange Road, Orchard Building #10-03
(above the H&M Orchard flagship store)
Singapore 239693
CONTACT DETAILS
Tel: +65 6356 5005
Email: [email protected]
OPERATING HOURS
10.30am – 7pm (Mon-Fri)
10.30am – 3pm (Sat)
Closed on Sun & Public Holidays
DermClear Aesthetic and Laser Clinic is able to expertly combine minimally and non-invasive scientifically proven procedures with bespoke topical formulations to achieve superior outcomes. The clinic has a steadfast reputation of offering highly effective and safe procedures that are performed by senior doctors who are established pioneers in the medical aesthetics field.
Highlights
Enhanced treatment protocol for superior results
Minimal discomfort during treatment with effective combination analgesia
Combination therapies to achieve maximum rejuvenation outcomes
Verita The Wellness Clinic
BEST FOR 
Aesthetic Treatments
PRICING
Enquire for more information
WEBSITE
https://twcaesthetics.lpages.co/non-surgical-face-lift-singapore/
ADDRESS
01 Orchard Road, #04-01 Wheelock Place, Singapore 238880
CONTACT DETAILS
Tel: +65 67320812 | Tel: +65 8377 1090
OPERATING HOURS
Monday – Friday: 10 AM – 8 PM
Saturday: 10 AM – 2 PM
Closed on Sundays
The Wellness Clinic offers a wide range of aesthetic treatments to their patients. They have many services available for modifying a person from head to toe.
Their non-surgical face lift procedures have two options: Dual Plane™ Facelift and Ultherapy® AMPLIFY. The latter focuses on stimulating the skin's collagen production to make the tissue more elastic.
Their Ultherapy® AMPLIFY treatment allows their clinicians to see visible results immediately as they go. They'll be able to better focus on which areas need more work, which ensures that you will get the most out of your treatment.
Highlights
Non-invasive
No downtime
Fully customised treatment
Long-lasting and natural results
SL Aesthetic Clinic
BEST FOR   
Aesthetic Services for the Entire Body
WEBSITE
https://slclinic.com.sg/our-treatments/face/ultherapy-singapore/
ADDRESS
Causeway Point
1 Woodlands Square,
#04-11, Causeway Point S(738099)
Junction 8
9 Bishan Place, #04-02B/C,
Junction 8 S(579837)
Jurong Point
63 Jurong West Central 3, #B1-32
Jurong Point Hse 2 S(648331)
Plaza Singapura
68 Orchard Road, #04-08B,
Plaza Singapura S(238839)
Tampines 1
10 Tampines Central 1, #04-30/32
Tampines 1 S(529536)
Wheelock Place
501 Orchard Road #04-04,
Wheelock Place S(238880)
Westgate
3 Gateway Drive, #04-22
Westgate S(608532)
CONTACT DETAILS
Causeway Point
Tel: +65 6877 0144
Junction 8
Tel: +65 6262 5898
Jurong Point
Tel: +65 6316 2556
Plaza Singapura
Tel: +65 6336 1106
Tampines 1
Tel: +65 6634 8102
Wheelock Place
Tel: +65 6235 8403
Westgate
Tel: +65 6358 4588
OPERATING HOURS
Contact clinic for more information
Next on our list is an aesthetic clinic known for the range it has to offer its clients. SL Aesthetic Clinic has been serving the people of Singapore for over a decade now.
The clinic's team consists of highly skilled and knowledgeable individuals whose main goal is to make customers happy with their services, all while empowering them to be the best versions of their selves. As a result, SL Aesthetic Clinic is always updating its services, ensuring that they are non-invasive as well as FDA-approved, CE-marked, or HSA-approved. 
Some of these services include derma fillers, mole removal, ultherapy, skin boosters, eyebags removal, pigmentation treatment, and more. When it comes to aesthetic clinics that caters to the aesthetic needs of various parts of the body, SL Aesthetic Clinic comes highly recommended.
Now, it's also worth noting that all of these services, including the ones that aren't mentioned, are performed by doctors who are all medically trained. Plus, they have the needed certifications of competence recognised by the Singapore Medical Council's Aesthetic Practice Oversight Committee (APOC).
Aside from being highly talented, skilled, and knowledgeable, these doctors are committed to helping clients look their best selves. So, it isn't all too surprising that they take the time to consult with each client, learning more about their aesthetic history and needs before moving forth with any service that they are in need of.
All in all, SL Aesthetic Clinic makes an excellent choice because of its range of services, team of doctors, and dedication to customer service.
Highlights
Offers a wide range of aesthetic services 
Constantly updates aesthetic services
Minimal downtime depending on the service chosen
Multiple locations available
Professional and friendly staff
And that's a wrap for our list of beauty centres doing the best Ultherapy in Singapore. Have you already learned which one from our list is the nearest to your place? If so, then you should go visit them and let us know about your experience.
For more options, see these clinics that do the best HIFU in Singapore! HIFU is another non-surgical treatment that'll tighten and smoothen your skin with less risk and costs so it's also a great alternative for facelifts!