Our 16 Favourite Clinics for Tooth Implants in Singapore
Want to gain more self-confidence by improving your teeth's appearance and oral health? You may want to consider consulting with a dental professional and see if you're fit for the best tooth implants in Singapore!
Dental implants serve as artificial replacements for a missing tooth/teeth. Compared to dentures, they look more natural and you can also eat and speak more comfortably with them.
We've carefully selected clinics that do such implants based on the quality of their dental practices, exceptional facilities, and economic costs as well. Check them out below.
(Note: The list is in no particular order.)
Nuffield Dental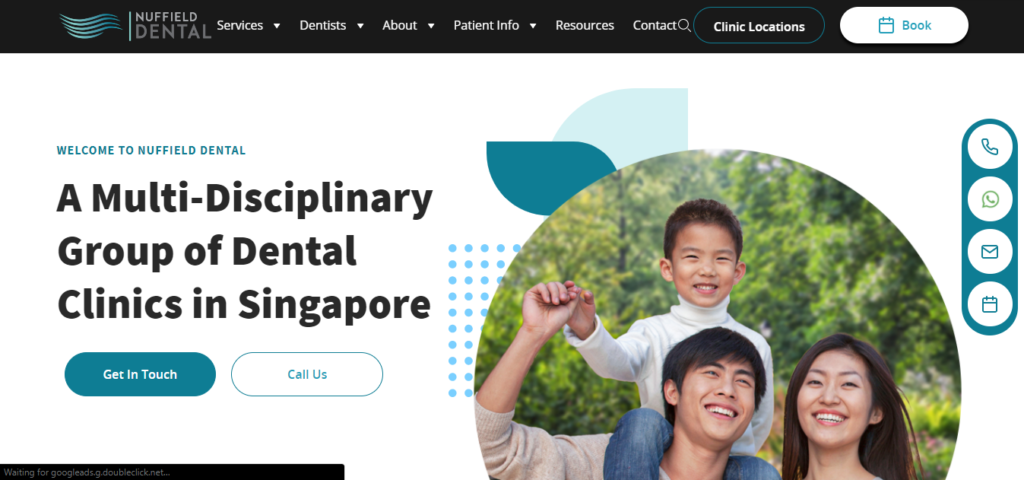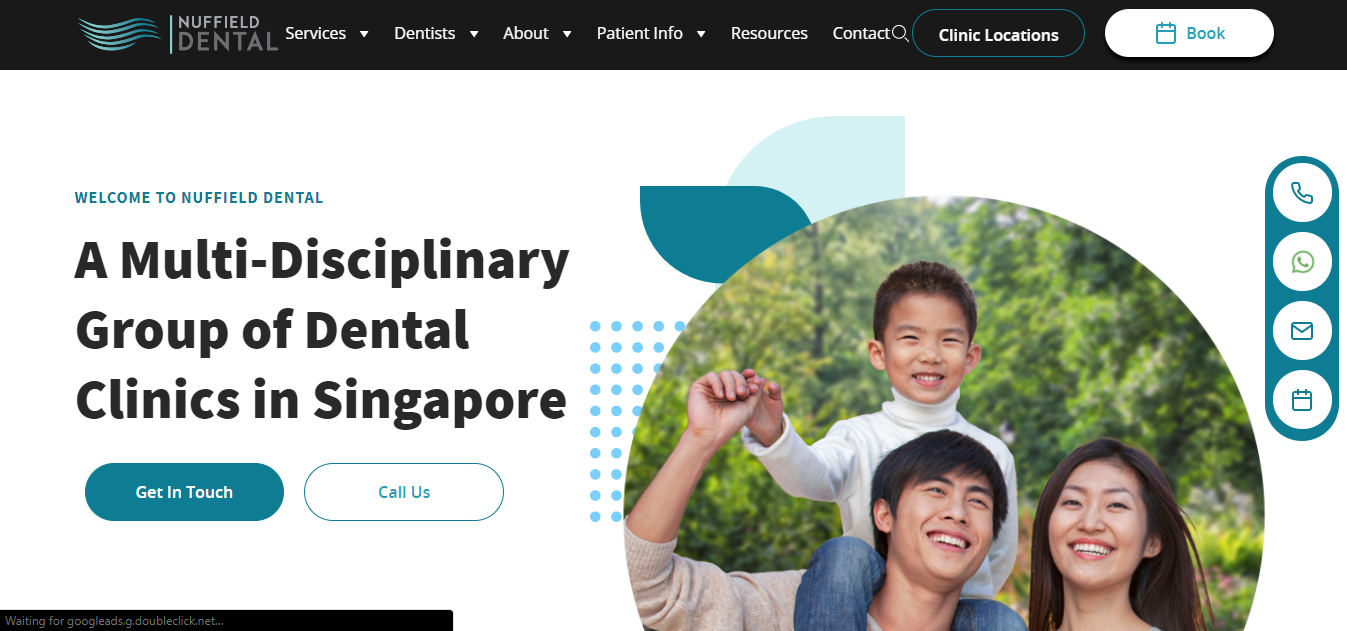 SERVICES
https://www.nuffielddental.com.sg/our-services
WEBSITE
https://www.nuffielddental.com.sg/
ADDRESS
HarbourFront
Nuffield Dental HarbourFront
1 Maritime Square, #02-64A,
HarbourFront Centre,
Singapore 099253

Kovan
Nuffield Dental Kovan
2 Kovan Road #01-03,
Simon Plaza,
Singapore 548008

Novena
Nuffield Dental Novena
09-26 Novena Medical Centre,
10 Sinaran Dr,
Singapore 307506

Orchard
Nuffield Dental Jewel
05-01, Wheelock Place,
501 Orchard Road,
Singapore 238880

Raffles Place
Nuffield Dental Raffles Place
1 Raffles Place, #05-19,
Singapore 048616

Central
Nuffield Dental Central
2 Serangoon Rd, #02-27/28,
Tekka Place,
Singapore 218227

Seletar
Nuffield Dental Seletar
1 Seletar Road #01-07/08,
Greenwich Village,
Singapore 807011

Serangoon Gardens
Nuffield Dental Serangoon Gardens
57 Serangoon Garden Way,
Serangoon Garden Estate,
Singapore 555953

Siglap
Nuffield Dental Siglap
914 East Coast Road #01-03,
The Domain,
Singapore 459108

Simpang Bedok
Nuffield Dental Simpang Bedok
430 Upper Changi Road #01-63,
East Village,
Singapore 487048
CONTACT DETAILS
HarbourFront
+65 6264 0422
+65 9230 7343
[email protected]

Kovan
+65 6281 4313
+65 9830 3286
[email protected]

Novena
+65 6397 2739
+65 9823 7556
[email protected]

Orchard
+65 6950 2866
+65 9657 4331
[email protected]

Raffles Place
+65 6532 2644
+65 91711955
[email protected]

Central
+65 6293 0355
+65 98308497
[email protected]

Seletar
+65 6481 4261
+65 98360452
[email protected]

Serangoon Gardens
+65 6280 7909
+65 98307847
[email protected]

Siglap
+65 6636 1303
+65 98307325
[email protected]

Simpang Bedok
+65 6702 3238
+65 98307396
[email protected]
OPERATING HOURS
Contact for more information
Nuffield Dental is a one-stop and multi-disciplinary dental care clinic. We think they are great because they always provide personalized services for each patient.
They have been serving Singaporeans since 2014. With their different locations across the island, from Serangoon Gardens to Siglap, you can experience their great services no matter where you are.
In comparison to other dental centers, they carry out their assessments thoroughly. This enables them to provide their clients with comprehensive information that can help them in making decisions about their treatment plan.
They are one of the clinics we recommend because of their state-of-the-art technology. Their clinic places a strong emphasis on integrating technology to increase the exact of our procedures: digitalizing manual procedures, incorporating 3D printing, intraoral scanners.
They invest in these to gain a better understanding of their patient's unique oral conditions and treat them better.
Need a tooth implant? Wisdom tooth extraction? Root canal treatment? Or any other dental services?
They can help you for they offer almost all the services an individual can need.
Highlights
Has a lot of branches in the country
Devise treatment plans that are suited to each client's needs
Dentists have specialized in implant dentistry and oral surgery for more than 20 years
Dental Implant Centre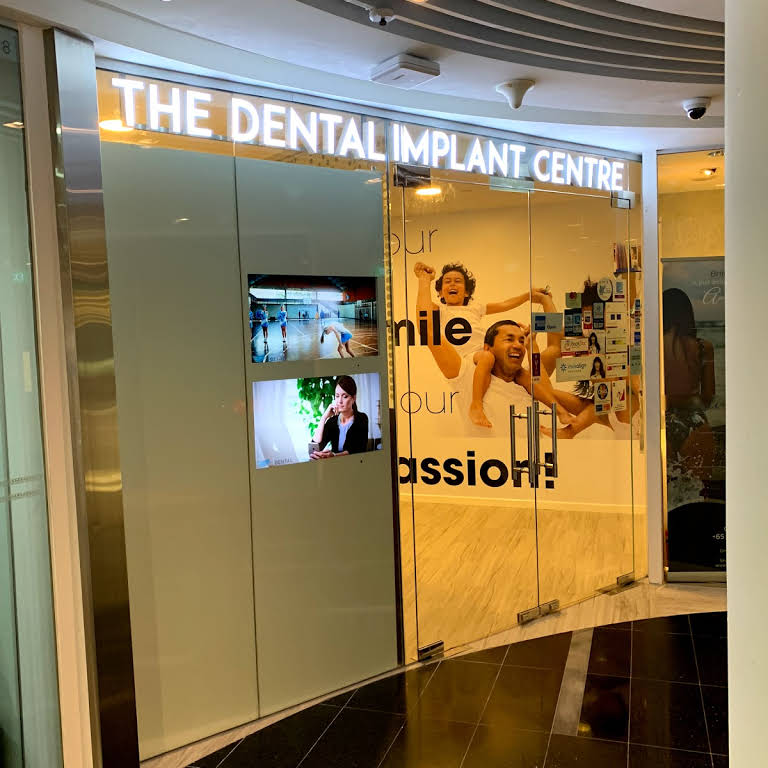 | | |
| --- | --- |
| BEST FOR  |  Different types of dental implant systems |
| WEBSITE | https://www.thedentalimplantcentre.com.sg/ |
| ADDRESS | The Dental Implant Centre 1 Raffles Place, #05-19 Singapore 048616 |
| CONTACT DETAILS | +65 6532 2644 |
| OPERATING HOURS | Weekdays: 9 am  to 6 pm |
Dental Implant Centre has competent and inclusive dental care offered at affordable costs. They're equipped with experienced professionals who perform computer-guided dental implant surgery for absolute precision and safety.
They provide various dental implant systems such as single/multiple teeth dental implants, all-on 4-implants, and metal-free implants. This range is the main reason they're known to have the best tooth implants in Singapore.
Since they offer same-day implants, you can proceed with the treatment right after tooth extraction. Other services include gum recession, wisdom tooth extraction, and bone augmentation.
Highlights
Modern dental 3D imaging
Comprehensive treatment plan
Medisave accreditation
Accessible location
Specialist Dental Group
Specialist Dental Group features a broad range of dental services, including their advanced procedure of implementing the best tooth implant in Singapore. This award-winning clinic provides dental implants that are designed to last for a lifetime, giving you healthier treatment with minimal maintenance.
They offer conventional dental implants, all-on-4 implant procedures, and even Trefoil dental implants. With the range and quality of their dental care treatments, you'll certainly achieve your desired results within a short span of time.
Highlights
Long-lasting dental implants
Medisave accreditation
Orchard Scotts Dental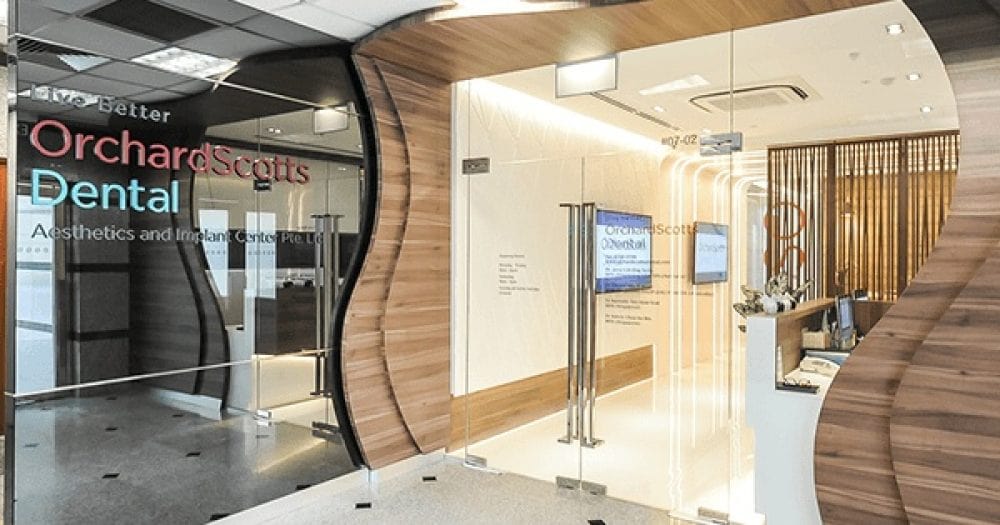 Orchard Scotts Dental specialises in aesthetic dentistry and offers the best tooth implants in Singapore. They have signature dental implant services that use a patented technology that provides shorter healing time and uses slimmer, durable, and non-metallic dental implants.
It's the perfect choice for those who have thin or recessed gums. They're partnered with one of the most reputable developers of dental implants and supplies too, so you can be sure that you're in good hands.
Highlights
Signature dental implant services
Accessible locations
Royce Dental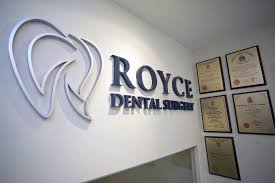 BEST FOR 
Flexible payment options
WEBSITE
https://www.roycedental.com.sg/
ADDRESS
Block 371 Woodlands Ave 1, #01-821 Singapore 730371
CONTACT DETAILS
63687467
OPERATING HOURS
Mon – Thu: 9:00 AM – 9:00 PM

 

 

Fri – Sun: 9:00 AM – 6:00 PM
Royce Dental features general and specialist dentistry treatments and this involves their best dental implants in Singapore. Whether you're missing a single tooth or multiple missing teeth, you can rely on their inclusive dental implant procedures.
The whole procedure takes a maximum of 6 months, though it may vary based on the patient's oral health and bone health. Still, you know you'll be in good hands.
They have years of experience in both private and public health care. They also strive to keep their services cost-effective for everyone.
Highlights
Applicable for simple/missing tooth
Medisave, CHAS, Merderka Generation, Pioneer accreditation
NTUC Health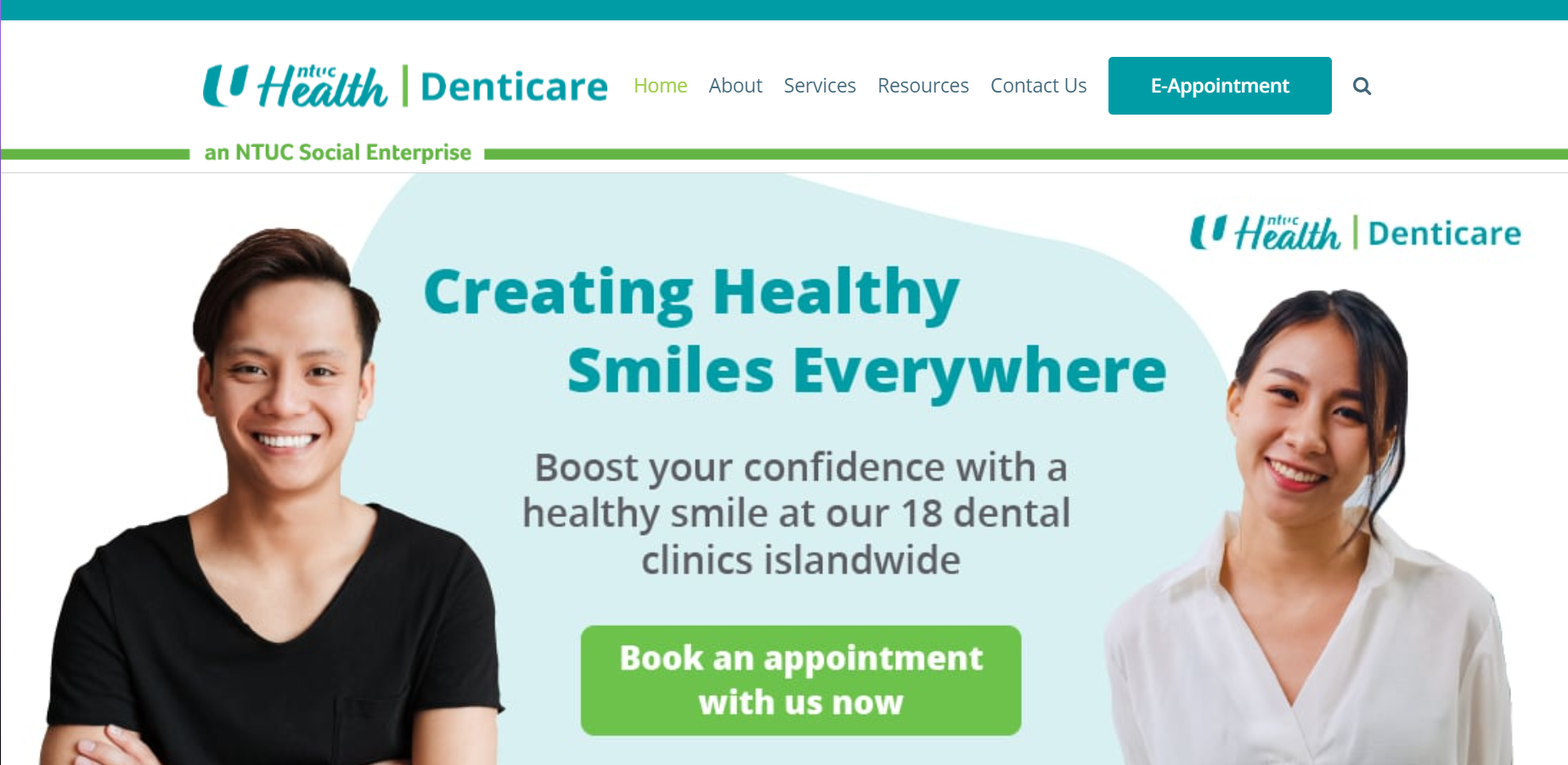 BEST FOR
Comprehensive and Affordable Dental Services
SERVICES
General Dentistry
Wisdom Teeth Removal
Teeth Whitening
Dental Braces
Gum Treatment
Dental Implants
Root Canal Treatment
Dentures
Fees & Subsidies
Plus! Benefits
WEBSITE
https://ntuchealth.sg/denticare/
ADDRESS
55 Ubi Ave 1 #08-01 Singapore 408935
CONTACT DETAILS
T. +65 6590 4300
F. +65 6590 4389
OPERATING HOURS
Mon-Fri, 830am-6pm, except P.H.
For a healthy smile that lasts, NTUC Health is the dental clinic to go to. They offer some of the most comprehensive and affordable services in Singapore.
Their services range from general dentistry to restorative dentistry, and everything in between. They also have a corporate dental programme available for companies that are interested.
Their many, many branches can be found all around Singapore. No matter your location, you can rest assured that quality dental care is available thanks to NTUC Health.
Highlights
One of the leading dental clinics in Singapore

Wide range of dental services

Numerous clinics around Singapore

Corporate dental programme available
Casa Dental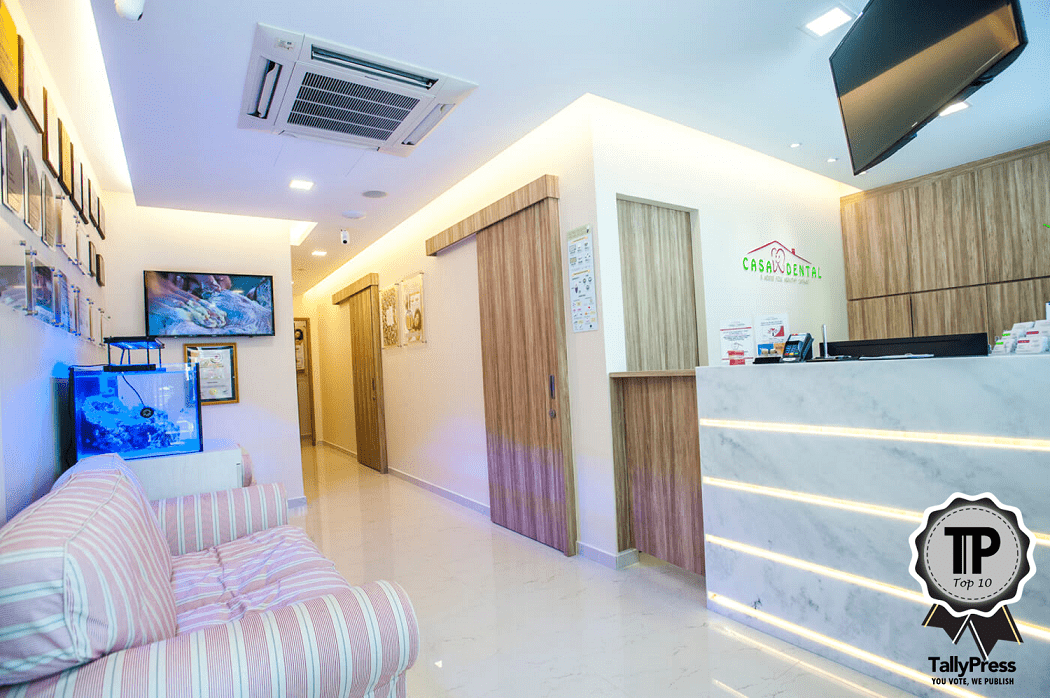 Casa Dental is another award-winning dental clinic that focuses on providing optimal dental health care. When it comes to their dental implants, they're equipped with advanced technology for accurate diagnosis and planning, as well as safety.
Their specialists perform modern techniques that'll help you improve your oral health and gain more confidence in your smile. They offer some of the best dental implants in Singapore such as traditional implant treatment, keyhole implant treatment, and mini implants.
Highlights
Student and corporate packages
Medisave, Pioneer, CHAS, Baby Bonus accreditation
Dr. Seah Root Canal + Implant Surgical Clinic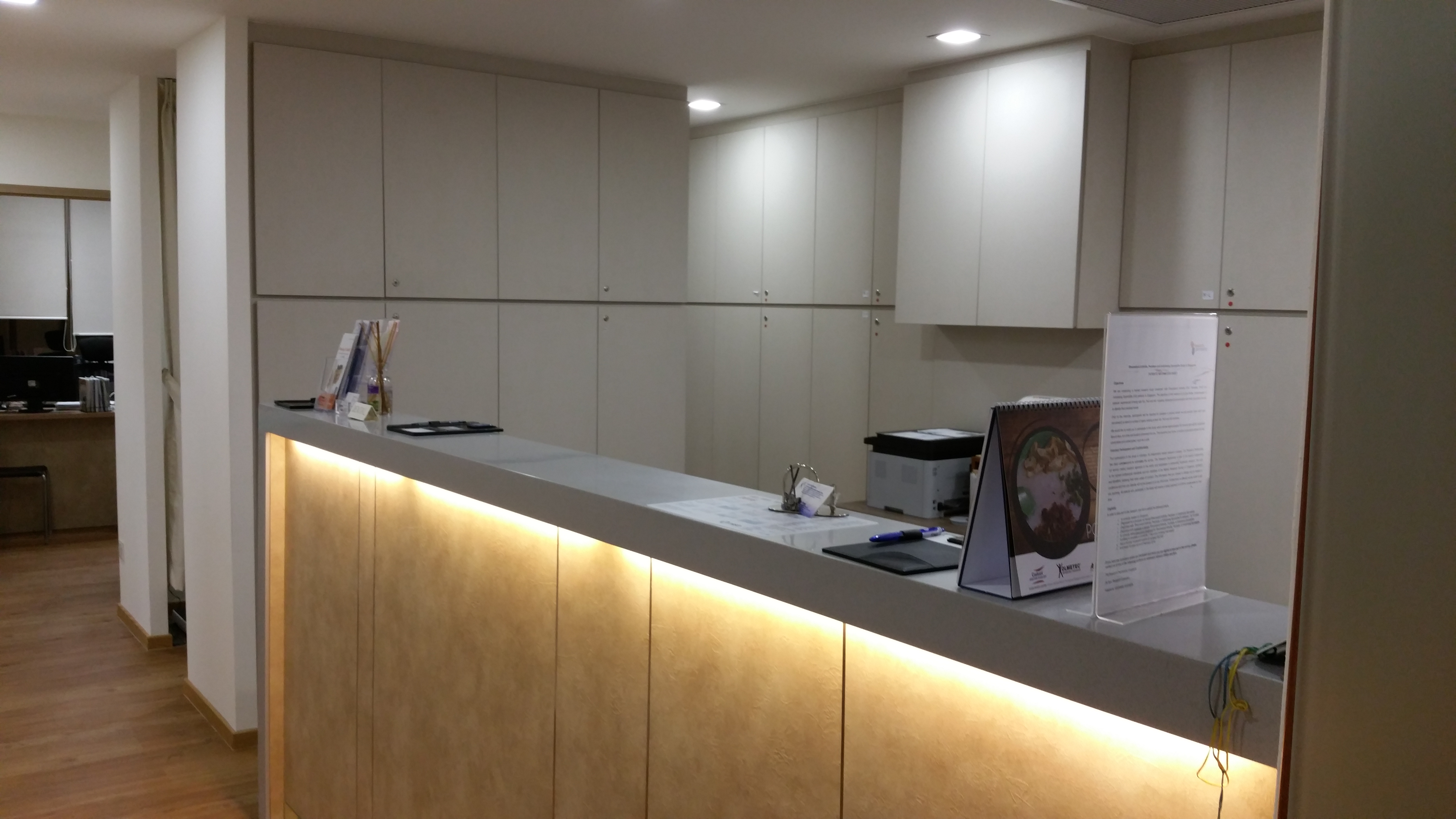 | | |
| --- | --- |
| BEST FOR  | Root Canal & Dental Implants |
| WEBSITE | https://drseah.com.sg/ |
| ADDRESS | 3 Mount Elizabeth,Mount Elizabeth Medical Centre #07-05, Singapore 228510 |
| CONTACT DETAILS | (+ 65) 6737 1601/ (+65) 6734 5522| [email protected] |
| OPERATING HOURS | Monday, Wednesday- Friday, 9:00 am – 6:00 pm, Saturday, 9:00 am – 1:00 pm |
Sometimes, patients underestimate the seriousness of a nagging toothache, until it causes sleepless nights. Fortunately, Dr. Seah Root Canal + Implant Surgical Clinic is one of the few clinics able to help determine which is the better option: Dental Implants or a root canal.
Whenever you need an emergency toothache treatment, they are willing to see you within the same day of the phone call and end your misery in a span of a few hours. They pride themselves on their slogan: "Treatment within 24 hours."
The clinic's main asset is Dr. Seah's skills and gentle touch– something that has continuously provided customers with satisfying results. With their technologically advanced equipment, they make sure that their procedures are much faster, easier and most of all, more comfortable for the patient.
Highlights
Root Canal Treatment
Root Canal Apical Surgery
Dental Implants
Wisdom Tooth Surgery
AJ Warren Dental Clinic

AJ Warren Dental Clinic is a 24 hour clinic that offers multiple services to cater to your oral needs. The place provides a cozy ambiance and sense of luxury while you're getting that perfect smile done.
Their services are not only limited to routine dental care, but also include cosmetic transformations and surgical procedures performed by highly-trained dentists– all of which use advanced technology for a painless and efficient experience.
Highlights
Great Interior Design of the Clinic
Excellent Service by Staff
Ocean Dental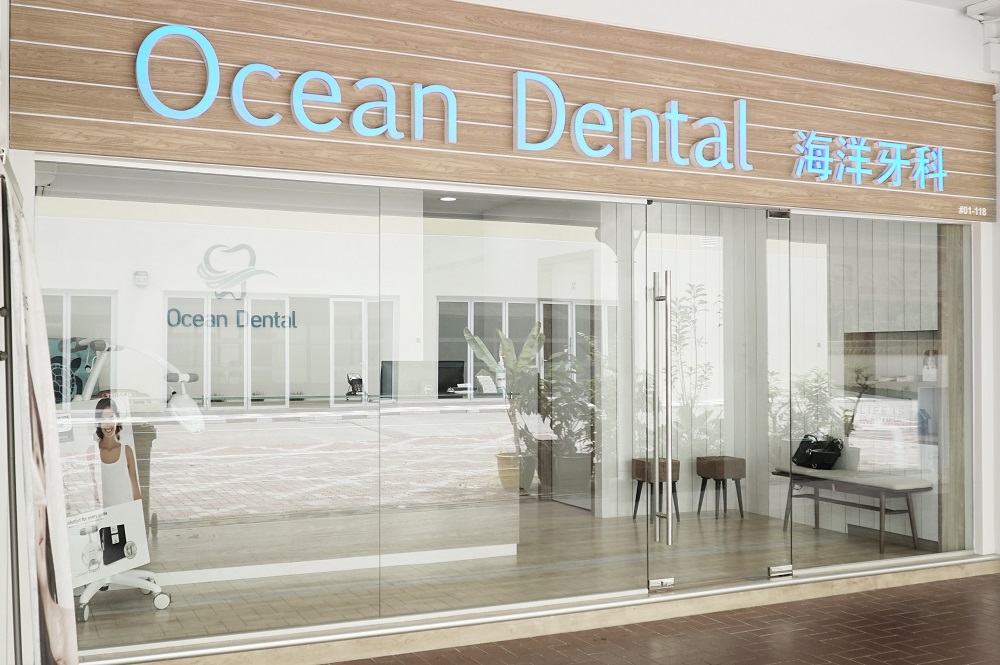 BEST FOR 
Teeth scaling and polishing
WEBSITE
https://www.oceandental.sg/
ADDRESS
721 Clementi West Street 2, #01-118, Singapore 120721
CONTACT DETAILS
Tel: 6266 3011
Email: [email protected]
OPERATING HOURS
Monday – Friday: 9am–9pm
Saturday – Sunday: 9am–6pm
Ocean Dental is a clinic that was established in 2017 with the goal of providing high quality dental care at a very affordable price. The clinic, together with their surgeons and staff, commit to practicing the most genuine service, leaving each customer comfortable, happy, and very much satisfied with their work.
They offer wide scale services, one of which includes their famous teeth implants. It's done continuously for a couple of months, and results into a longer-lasting look that will certainly be worth the wait.
Ocean Dental believes that a confident smile includes a nice, full set of teeth, and with their amazing dental implant service, you'll surely achieve that in no time.
Highlights
Highly experienced dentist
Fast dental implant processing
TP Dental Surgeons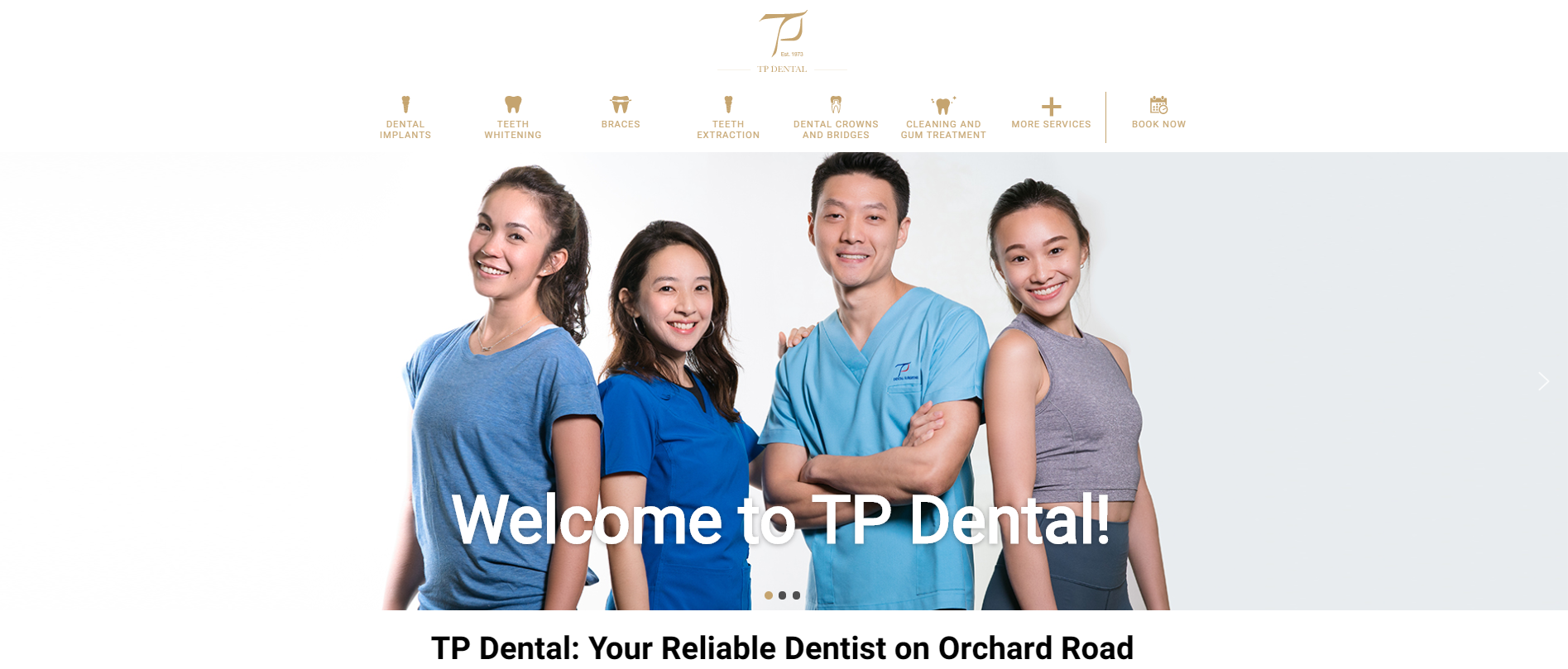 BEST FOR 
Dental Services
WEBSITE
https://www.tpdental.com.sg/
ADDRESS
The Penthouse
391B Orchard Road, Ngee Ann City Tower B #26-01, Singapore 238874
CONTACT DETAILS
(+65) 6737 9011| [email protected]
OPERATING HOURS
Monday to Friday, 8:30am – 7:00pm
Saturdays, 8:00am – 5:00pm
Sundays & Public Holidays, 9:30am – 1:00pm
The TP Dental is a professional dental clinic on Orchard Road. They are a multi-disciplinary dental clinic that practices providing quality and consistent oral care for patients of all ages.
From Dental Implant to Gum Treatment, they offer a wide selection of dental services where the treatment is tailored to the individual patient. They also offer professional advice so that you may make an informed decision and understand what the procedure entails.
Their dental clinic in Singapore utilises cutting-edge technology. This ensures that they deliver the most precise and efficient oral treatment.
Highlights
Dental Implant
Teeth Whitening
Braces
Teeth Extraction
Bridges
Cleaning
Gum Treatment
Elite Dental Group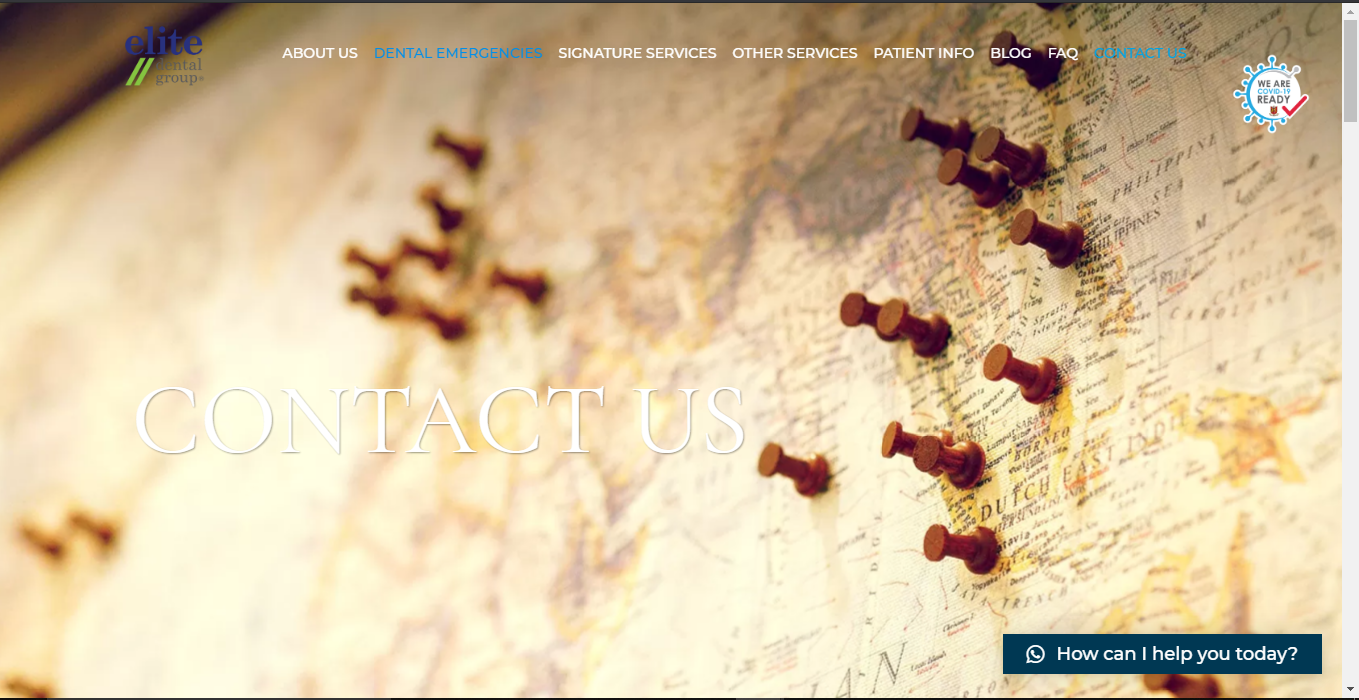 BEST FOR 
Dental Care and Treatment
WEBSITE
https://www.elitedental.com.sg/
ADDRESS
1 Grange Rd Orchard Building
#12-03, Singapore (239693)
CONTACT DETAILS
 (+65) 6333 4456 (24-hour hotline)
(+65) 9788 9407 (SMS/Whatsapp)
[email protected]
OPERATING HOURS
Mondays – Fridays: 9am – 6pm
Saturday Mornings: 9am – 1pm
Made up of outstanding dental specialists, dental surgeons, nurses, and staff, the Elite Dental Group is devoted to rendering optimised care. Its primary goal is to relieve all patients of dental anxiety.
Every member of the Elite Dental Group undergoes extensive training in order to ensure that his/her knowledge and skills are thoroughly enhanced and always in line with the latest technological advancements. They are strategic and discerning, applying all they have learned in conducting dental treatment, makeovers, and other procedures.
Elite Dental Group expertly handles emergencies, routine dental care, and even refined aesthetic treatments. Choosing it as your dental health care partner is a wise and practical investment.
Highlights
Wide choice of services
Uses latest technologies
Accessible location
Expert medical team
NoFrills Dental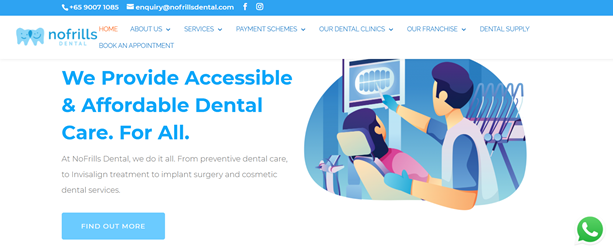 No matter how late your dental emergency may be, or how severe the damages are, rest assured that NoFrills Dental has got you covered.
Offering an accessible means of providing top-quality dental services, NoFrills is the place to be if you want to be handled only by the best dentists in the country. They deliver a holistic dental experience for all ages, at a very affordable price.
Materials and technology used in the clinic are unmatched, proving just how amazing NoFrills is.
The clinic is open 24 hours for emergencies and offers a comprehensive range of services for you to acquire, making them a one-stop solution for any of your dental needs.
Highlights
Accessible locations
Affordable dental services
Highly skilled dentists
Dental insurances are accepted
Dental Designs Clinic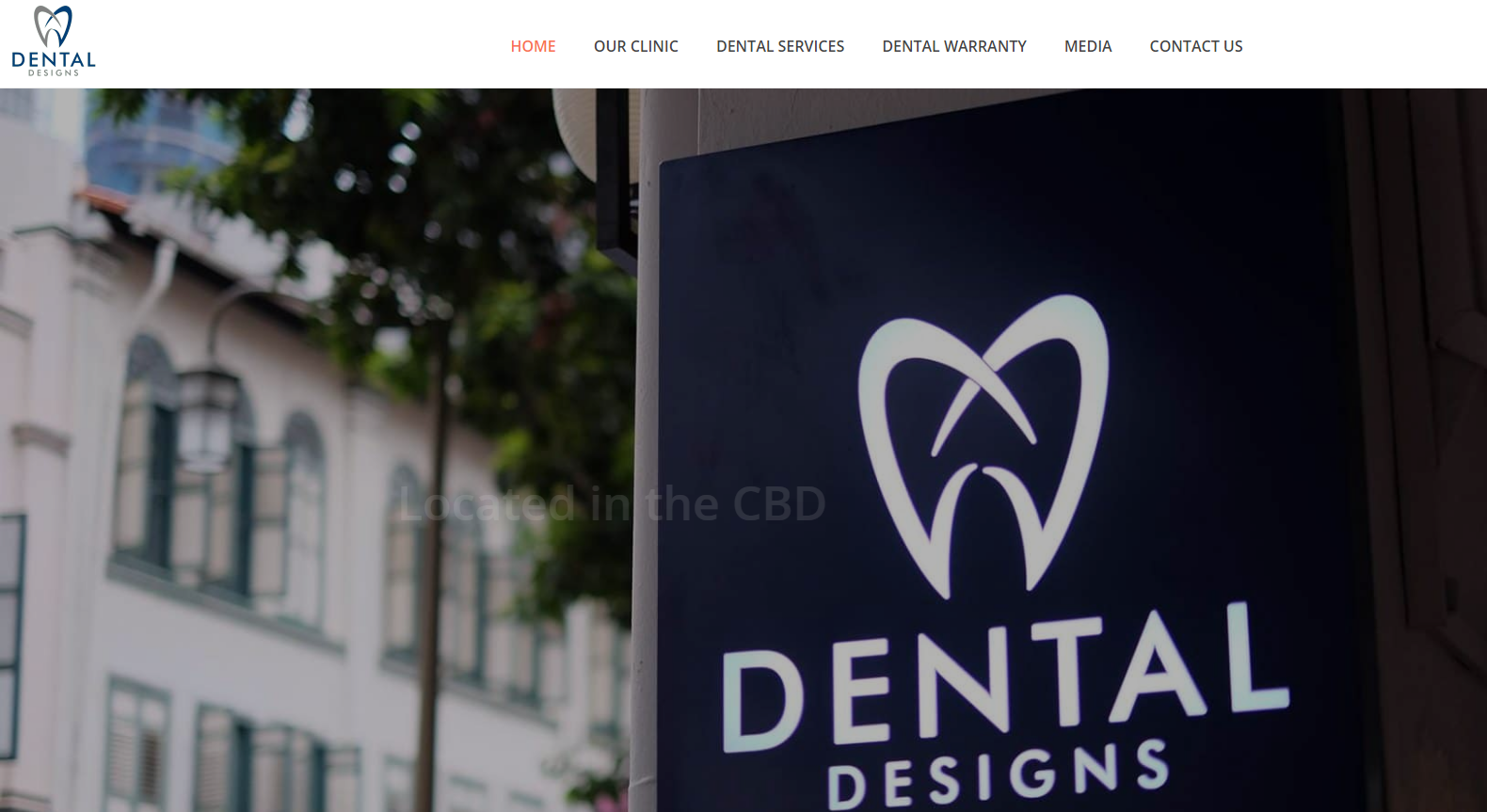 | | |
| --- | --- |
| BEST FOR | Full-range dental services |
| SERVICES | General dentistry, aesthetic dentistry, and emergency dental services |
| WEBSITE | https://dentaldesigns.com.sg/ |
| ADDRESS | 120 Telok Ayer St, Singapore 068589 |
| CONTACT DETAILS | +65 6221 8284 |
| OPERATING HOURS | Monday – Friday: 9:00 AM – 6:00 PM |
Considered as one of the top dental clinics in Singapore, Dental Designs offers an extensive range of dental services, from general treatments down to emergency procedures. However, the clinic specialises in dental implants, dental crowns, and crowns and bridges.
Dental Designs also houses some of the most qualified dentists on the island, each of whom has years of practice under their belts. You won't have to worry about procedures because you're going to be in safe, expert hands.
When it comes to its dental crowns, one of its top services, Dental Designs offers three types of crowns: metal, metal alloys, and metal-free. As a patient, you have the option to choose which one you prefer.
Highlights
Competent and trained dentists
Broad range of services
Well-equipped clinic
Joy Dental

BEST FOR

Patient-centric dental treatment, Fearful or anxious patients. Orthodontic/Invisalign, root canal treatment.

SERVICES

Root Canal Treatment, Dental Braces, Invisalign, Dental Implants, Teeth Whitening, Crowns and bridges, General Dental Check, Wisdom Teeth Removal, Digital Radiography.

WEBSITE

ADDRESS

164 Bukit Merah Central #01-3641 Singapore 150164

Buangkok Square Mall. 991 Buangkok Link #02-17 Singapore 530991

Canberra Plaza. 133 Canberra View #02-15 Singapore 750133

CONTACT DETAILS

Bukit Merah Branch Tel/Whatsapp: 6909 3088 / 9021 4939

Buangkok Branch Tel/Whatsapp: 6909 5461 / 9101 4502

Canberra Branch Tel/Whatsapp: 6909 8595 / 9106 2564

Email : [email protected]

OPERATING HOURS

Mon to Sat 9am-6pm (Bukit Merah Branch)

Mon to Fri 10am-9pm, Sat/Sun 10am-6pm (Buangkok and Canberra Branches)
Joy Dental Centre has a close-knitted team of Dental Surgeons and a Specialist in Orthodontics who offer a wide range of dental services. As a whole, Joy Dental offers services such as Invisalign, root canal treatment, dental implants, teeth whitening, crowns and bridges and of course, general dental check-ups.
Another great quality about their clinics is their focus on utilising technology and the latest equipment to aid them in the provision of implant treatment. To add to this, Joy Dental Centre also has impeccable infection control with their hospital-grade autoclave sterilisation. 
Finally, on top of all these great qualities from Joy Dental Centre, their focus on providing patient-centric dental treatment so as to give the best dental service possible is a great reassurance to anxious patients. They have several locations across Singapore that's all easily accessible. 
Highlights
Gentle and Patient-centric 

Comfortable and spacious facilities

Several locations across Singapore
An Dental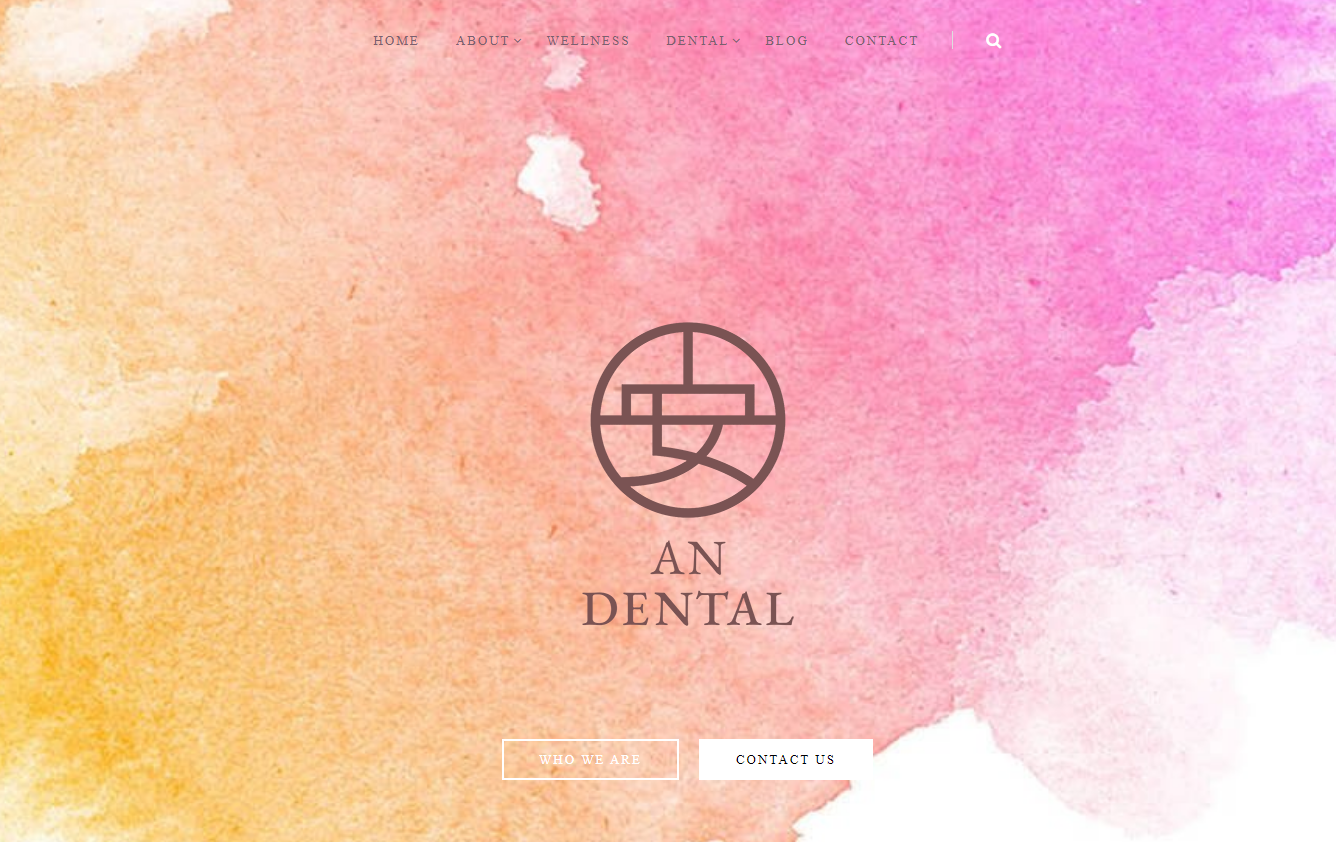 BEST FOR

 

SERVICES

DENTAL IMPLANTS
BONE GRAFTS
GUM DISEASE TREATMENT
ESTHETIC SMILE DESIGN
WISDOM TOOTH REMOVAL
KID'S DENTISTRY
FAMILY DENTISTRY

WEBSITE

ADDRESS

International Building (Next to Lido)
360 Orchard Road #03-06/07Singapore 238869

CONTACT DETAILS

[email protected]
6513 9549
8588 9868

OPERATING HOURS

Monday 9am–5pm
Tuesday 9am–5pm
Wednesday 9am–5pm
Thursday 9am–5pm
Friday 9am–5pm
Saturday 9am–1pm
A boutique clinic located in Orchard Road, An Dental aspires to offer a wide range of dental services in an environment that is clean, comfortable, and safe for patients. Every staff member and dentist who are a part of the An Dental team are trained in providing holistic and modern dental services to those who are in need of it.
Another thing worth noting about An Dental is the clinic space and equipment and tools the team has in their repertoire. Patients will find that An Dental only uses top of the line items to ensure success in every procedure.
For those looking for complete dental services to be had in a place that guarantees comfort and empowerment, do check out An Dental and their offerings. 
Highlights
Extensive dental services

Spacious and pleasant clinic space
Friendly and professional staff and dentists
And that's our list of the best tooth implants in Singapore! If we missed out on other great clinics, feel free to share your recommendations with us!
If you'd rather see more options, take a look at these best dental clinics in Singapore! They also offer restorative and cosmetic dental services so you can also find more dental implant treatments.