Our 8 Favourite Toa Payoh Dental Clinics
Suffering from a very painful toothache? Then you might have a badly decayed tooth or other serious dental condition! To know the kind of treatment that you need, it'd be better to visit one of the best Toa Payoh dental clinics, especially if you live near the area.
The city has a lot of dental health centres and you'll surely be lost if you're not quite familiar with their offered services and locations. Worry no more because we're going to guide you through this — we've listed the best dental clinics in Toa Payoh!
We've thoroughly researched and considered every option, making it easier for you to determine which clinics are most well-loved by the locals. So hurry up and see our list below to figure out their services and costs!
(Note: This list is in no particular order.)
Hosanna! Dental Surgery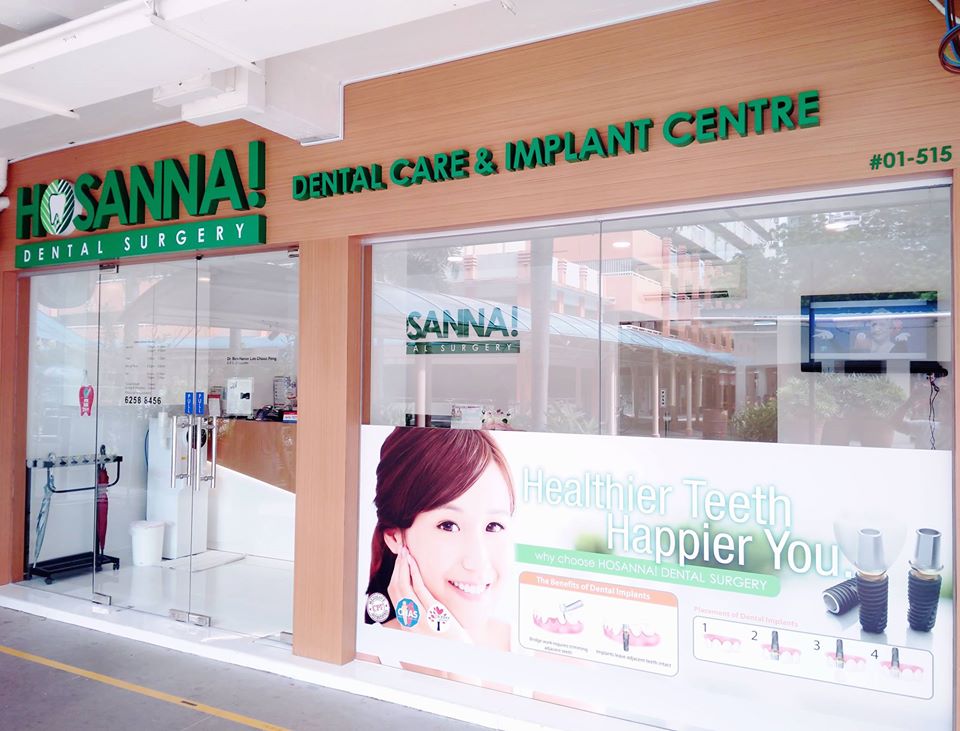 BEST FOR
Emergency dental implants procedures
WEBSITE
https://www.hosannadental.com/
ADDRESS
123 Toa Payoh Lorong 1 #01-515 Singapore 310123
CONTACT DETAILS
(65) 62588456, (65) 62581363
OPERATING HOURS
Monday to Friday: 9:00am – 12:30pm; 2:00pm – 4:30pm
Saturday: 9:00am – 12:30pm; 1:00pm – 3:30pm
Monday & Thursday: 6:30pm – 9:00pm
Wednesday: 4:30pm – 6:30pm
Tuesday & Friday Night – Closed
Sunday & Public Holidays – Closed
Hosanna! Dental Surgery is a well-known dental care and implant centre in the city as they provide emergency dental services, especially with implant procedures.
They also offer other dental services such as scaling and polishing, whitening, fillings, extractions, crowns and bridges, dentures, and more.
Complex treatments like root canal therapy are also part of their procedures. For their payment options, they approve CHAS, Pioneer, and Medisave accreditations, giving you flexible payment options.
Highlights
Emergency implant treatments
Pio2
Pure Dental Practice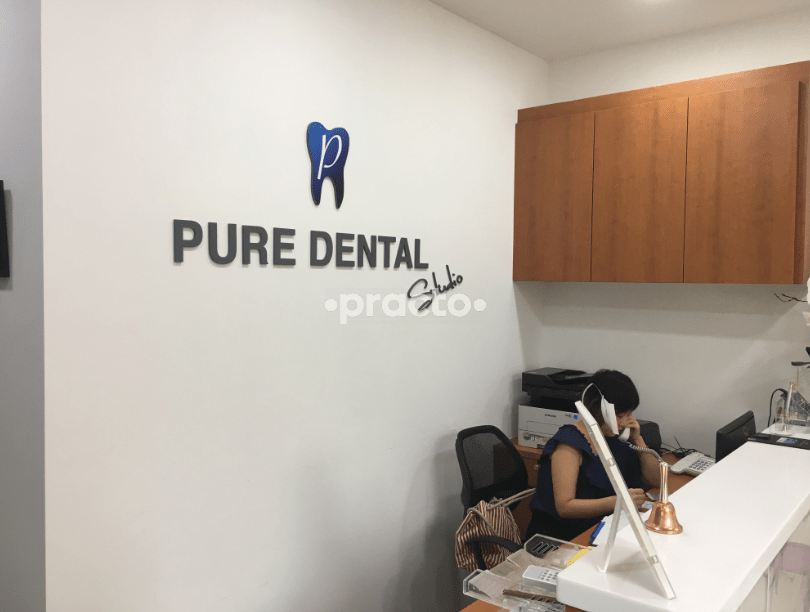 BEST FOR
Dental prevention
WEBSITE
https://puredentalpractice.com/
ADDRESS
190 Toa Payoh Lorong 6, #01-572. Singapore 310190
CONTACT DETAILS
+65 6280 0150
OPERATING HOURS
Mon – Fri: 09:00 – 20:30
Sat – Sun: 09:00 – 13:00
Pure Dental Practice specialises in long-term dental care by providing exclusive prevention treatments. They can be the best dental clinic in Toa Payoh for regular dental checkups, recovery, and rehabilitation.
They also prioritise their paediatric dentistry services as they have separate rooms full of toys to keep the kids entertained. Their other services include general and aesthetic dentistry, restoration, implant dentistry, minor oral surgery, root canal treatment, gum treatment, and orthodontics.
Highlights
Minor oral surgery
Children dentistry
Health insurances
Dental Workz Studio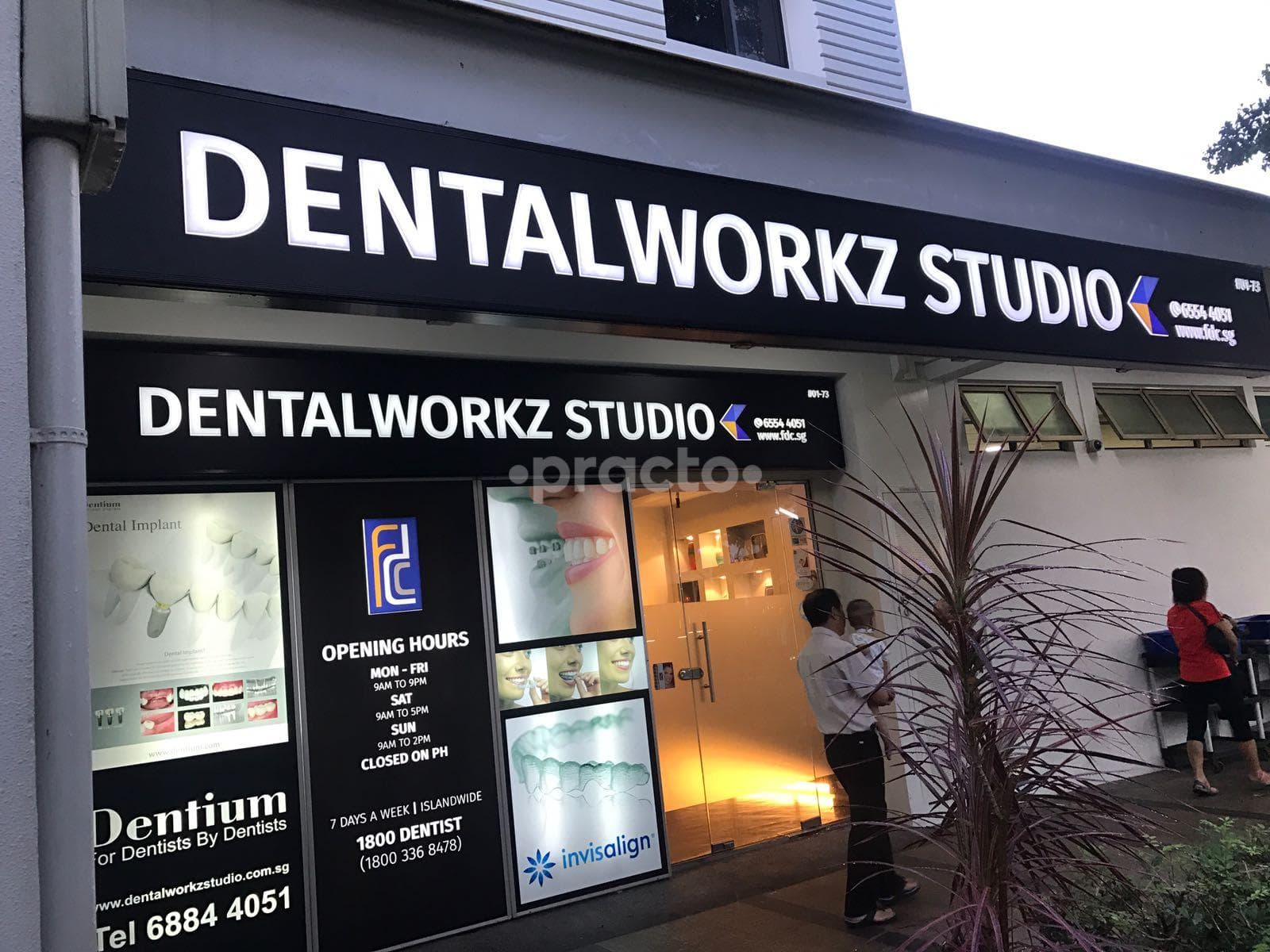 BEST FOR
Flexible payment options
WEBSITE
https://fdc.sg/
ADDRESS
79D Toa Payoh Central #01-49 Singapore 314079
CONTACT DETAILS
+65 6884 4051
OPERATING HOURS
Mon, Tue & Fri 9am – 6pm
Wed & Thu 9am – 7pm
Sat 9am – 5pm
Sun 9am – 2pm (effective 1-Apr-20)
Closed on Public Holidays
Dental Workz Studio belongs to the Family Dental Centre, one of the leading dental groups in Singapore. They have several local and international branches and their best Toa Payoh dental clinic is one.
They offer a full set of dental services that involve dental implants, Invisalign, root canal treatment, veneers, teeth whitening, braces, gum treatment, children dentistry, and many more.
Highlights
Financial arrangement
International patients
CHAS, Pioneer and many more accreditations
Caring Dental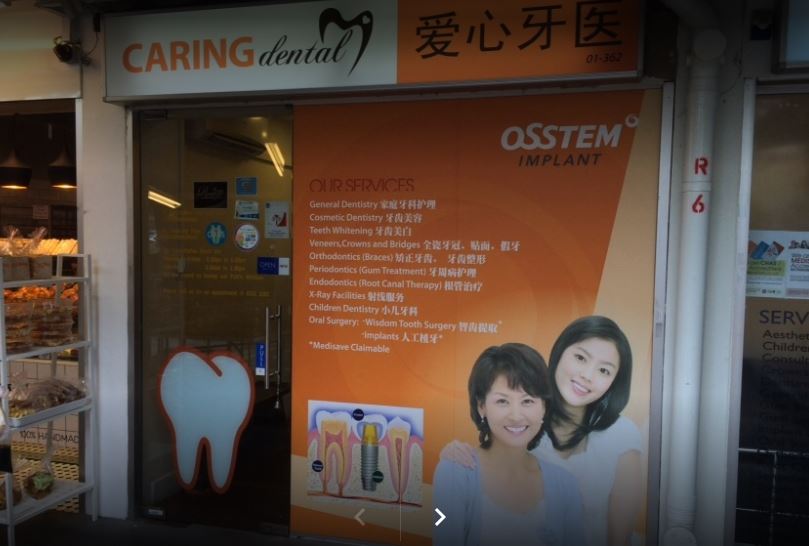 | | |
| --- | --- |
| BEST FOR | Complete range of dental services |
| WEBSITE | https://www.caringdental.com.sg/ |
| ADDRESS | Blk 111 Lorong 1 Toa Payoh #01-362 Singapore 310111 |
| CONTACT DETAILS | 6352 2282 |
| OPERATING HOURS | Weekdays and Saturday: 9am–9pm |
Caring Dental has all the basic and advanced treatments for your overall dental care. They offer gum treatment, fillings, extractions, wisdom tooth surgery, root canal treatment, dentures, implants, braces, and more.
Children's denistry is also included in their services, so you can bring your kids for regular checkups or immediate consultations as well. With their whole set of services, many have claimed them to be the best Toa Payoh dental clinics.
Highlights
CHAS-, Pioneer-, and Medisave-accredited
Aesthetic and children's dentistry
Greenlife Dental Clinic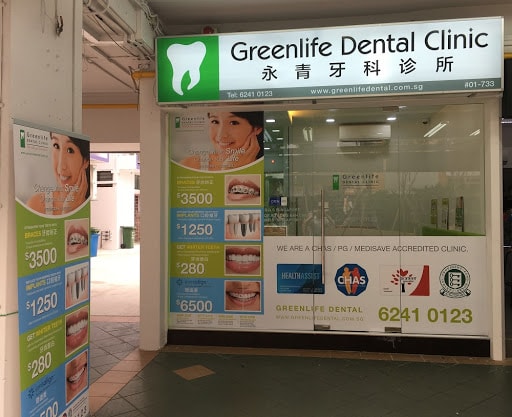 BEST FOR
Advanced technology
WEBSITE
https://www.greenlifedental.com.sg/
ADDRESS
186, 01-418 Toa Payoh Central, Singapore 310186
CONTACT DETAILS
65 6250 0630
OPERATING HOURS
Mon – Fri: 9am – 9pm
Sat – Sun: 9am – 5pm
PH: Closed
Greenlife Dental Clinic is also one of the most recommended dental clinics on the island. This is because of their advanced technology that helps them to perform different kinds of procedures.
This includes tooth restoration, crowns and bridges, implants, orthodontics, invisalign, root canal treatment, gum treatment, and teeth whitening.
Highlights
Broad range of dental services
CHAS and Medisave accredited
B9 Dental Centre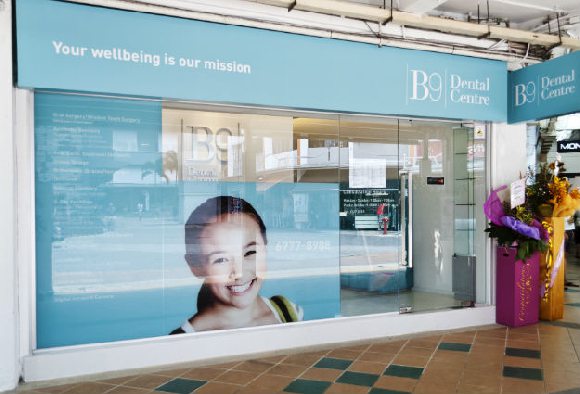 Image Source: Street Directory
| | |
| --- | --- |
| BEST FOR | Major dental treatments |
| WEBSITE | https://www.b9dental.com/ |
| ADDRESS | 520 Toa Payoh Lorong 6 #01-64 HDB Hub Singapore 310520 (Next to Toa Payoh MRT) |
| CONTACT DETAILS | 6251 8988 |
| OPERATING HOURS | Daily, 9am–9pm |
B9 Dental Centre is an award-winning clinic that provides a comprehensive set of treatments, including root planing and gum treatment, surgical extraction procedures, partial and full dentures, root canal treatments, veneers, and more.
Certain treatments such as dental implants, wisdom tooth extraction, and bone graft are claimable from Medisave. For their bleaching services, they offer a take-home kit ,so you can also do proper dental care at home.
Highlights
Aesthetic dentistry
Emergency treatments
Medisave accreditation for Singaporean residents
ABSOLUTE SMILE DENTAL
BEST FOR
Major dental treatments
WEBSITE
https://www.absolutesmile.com.sg/en/contact/
ADDRESS
2 Tai Thong Crescent, #01-04, S347836 ( 5 mins walk from Potong Pasir MRT exit B)
CONTACT DETAILS
69045680
OPERATING HOURS
Monday , Tuesday and Thursday : 9am to 9pm.
Wednesday and Friday : 9am to 6pm
Saturday : 10 to 2pm
Sunday : 1 to 5pm.
Absolute Smile Dental is one of the best dental clinics in Toa Payoh simply because of what the clinic itself stands for. That is, a multidisciplinary approach to dentistry.
Patrons of Absolute Smile Dental can expect great service from the clinic's staff. Not only that, but a wide array of services as well given that Absolute Smile Dental can address any and all concerns when it comes to mouth problems. From general dentistry, to orthodontics, to gum treatments. Better yet, Dr. Alex SM Dovban of Absolute Smile Dental approaches each case with care and a smile.
Highlights
Same day dental appointments
Accepts MediSave and Chas subsidies
Offers InvisAlign
MySmile Dental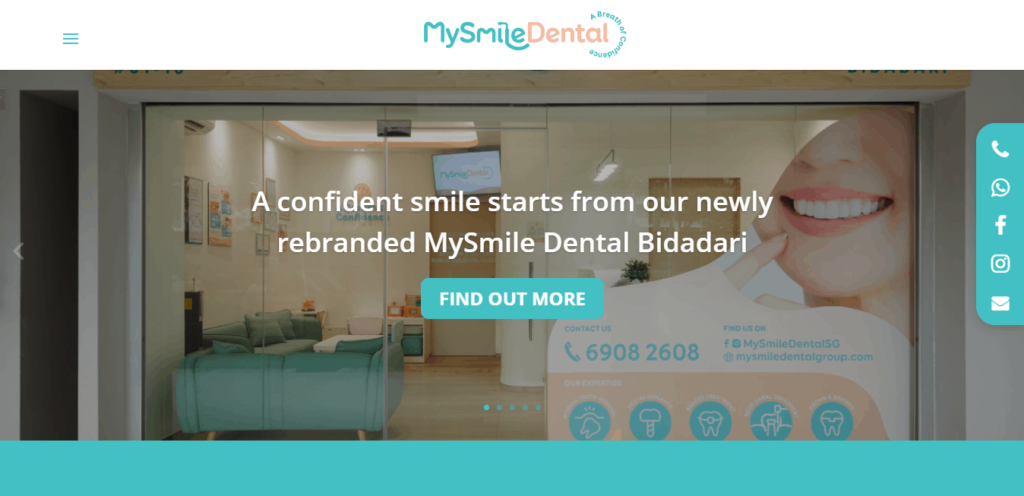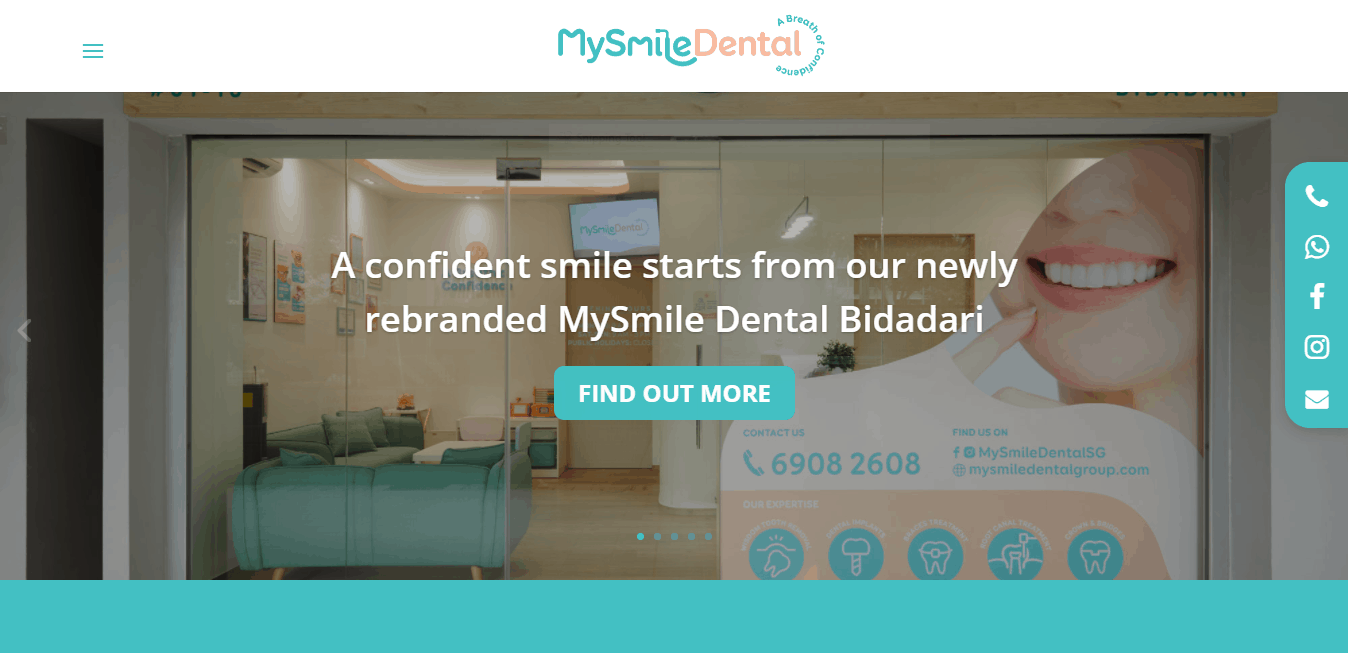 | | |
| --- | --- |
| SERVICES | Extractions, polishing, scaling, tooth fillings, root canal treatments, Inivisalign, braces, implant surgery, dentures, teeth whitening, gum treatments, wisdom tooth removal |
| WEBSITE | https://mysmiledentalgroup.com/ |
| ADDRESS | 108 Hougang Ave 1, #01-1307, Singapore 530108 |
| CONTACT DETAILS | +65 6280 8140 |
| OPERATING HOURS | Monday – Friday: 9:00 AM – 9:00 PMSaturday – Sunday: 9:00 AM – 5:00 PM |
MySmile Dental Clinic strives to give its clients the best experience in a dental clinic. It does so by offering honest solutions and explanations to clients before any procedure.
Its procedures include scaling, polishing, tooth fillings, extractions, gum treatment, implant surgery, teeth whitening, and orthodontic treatments like braces and Invisalign. Some of these services are even grouped in packages for affordability.
Unfortunately, some of these packages, like the braces and scaling and polishing, may only be available in one of the two MySmile Dental Clinic locations.
Before proceeding with these services, MySmile Dental uses the latest equipment like Orthophos 3D Panoramic X-Ray and 3Shape Trios Dental Scanner. These imaging tools allow MySmile to arrive with a proper diagnosis at the first time, thus providing only the necessary solutions to each client.
To make things easier, the dental clinic also does direct billing for numerous insurance providers. Additionally, MySmile Dental is also open every day, so customers can come when they are most comfortable or least busy.
However, you should know that MySmile Dental is closed on public holidays, just like most establishments.
Highlights
Open all week
2 locations in Singapore
Service packages available
Direct insurance billing
Advanced imaging tools for proper diagnosis
---
That's our list of the best dental clinics in Toa Payoh! Have you already decided on which clinic you'd plan to visit? Let us know and tell us more about your experience with them!
For other options, see these best dental clinics in Bedok. This would be a great help, especially if you're currently residing near the city.