The 11 Best Sleep Apnea Singapore Clinics
Has someone ever told you that you have a tendency to snore? If so, then you might have a serious sleep disorder causing your breathing to stop and start repeatedly — in this case, you need to look for the best sleep apnea Singapore clinics.
If you've frequently experienced waking up with a choking or gasping sensation or restless sleep, then it's most likely that you have sleep apnea. This is a potentially dangerous condition that should be addressed as soon as possible.
To help you out with that, we've gathered the top clinics that provide the best sleep apnea treatment in Singapore.
(Note: This list is in no particular order.)
Dr. Dennis Chua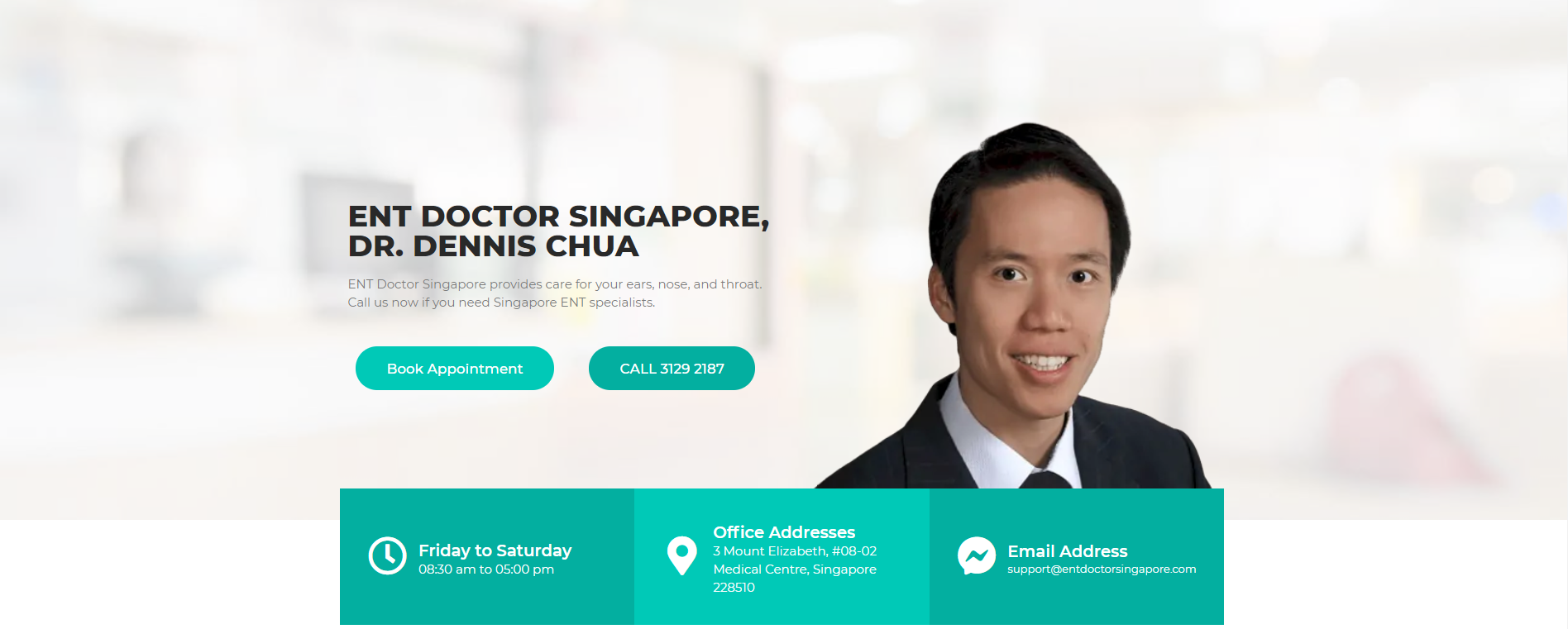 BEST FOR
ENT Specialists
SERVICES
Treatments for Sleep Disorders
Treatments for Head, Neck, and Thyroid Problems
Treatments for Voice and Throat Concerns
Facial Plastics
Treatments for Nose, Sinuses, and Allergies
Treatments for Ear Problems
WEBSITE
https://www.entdoctorsingapore.com/
ADDRESS
3 Mount Elizabeth, #08-02 Medical Centre, Singapore 228510
CONTACT DETAILS
+65 6432 8230 | [email protected]
OPERATING HOURS
Friday to Saturday
08:30 am to 05:00 pm
ENT Doctor Singapore is one of the best clinics to go to, due to the extensive services they offer and the skilled doctors that work under it. The clinic is led by Dr. Chua, an ENT specialist that is an expert in Facial Plastics and Reconstructive Surgery.
While their treatments are generally focused on ENT problems and facial aesthetics, they are also able to handle sleep disorders. Their excellent diagnosticians have experience treating sleep apnoea in both adults and children.
No matter the problem, ENT Doctor Singapore will do their best to identify its cause and appropriate treatment. Expect only the best services under their capable hands.
Highlights
Professional
Courteous Reception
Informative
Holistic Care and Approach
Specialized Treatments
Provides Comfort and Convenience
Dr Kenny Pang Clinic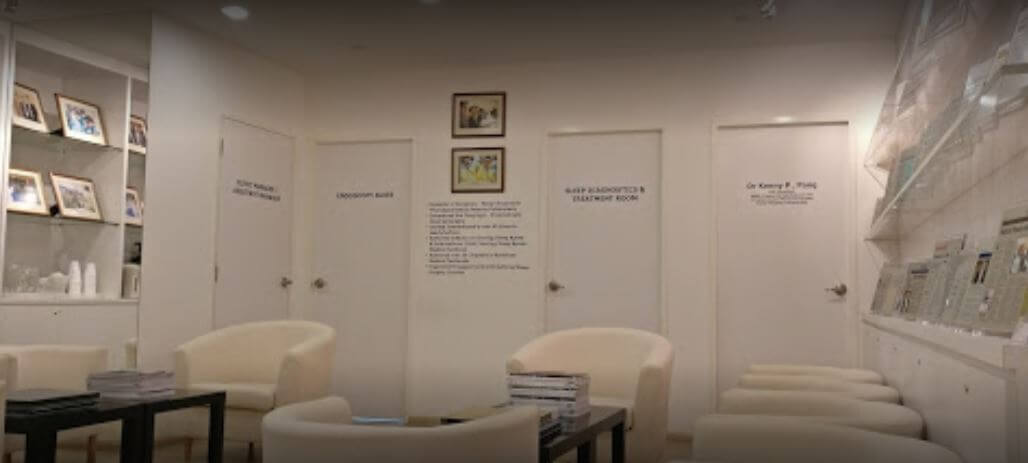 BEST FOR
Wide range of sleep apnea treatments
WEBSITE
http://www.drkennypang.com/
ADDRESS
290 Orchard Rd, #18-04, Singapore 238859
CONTACT DETAILS
+65 6836 0060
OPERATING HOURS
Weekdays: 8:30am–5:30pm
Saturday: 8:30am–12:30pm
Dr Kenny Pang Clinic treats all forms of sleep disorder and this includes sleep apnea. They offer different kinds of treatments such as specific diets, suggested sleeping positions, non-invasive procedures, mouthpieces, and surgery.
They also have treatments for kids with sleeping apnea. Aside from this, their other medical services involve treatments for sinus allergy diseases, ENT diseases, and thyroid disease.
With the knowledge and skills of their specialists as well as the range of treatments they provide, they're truly one of the best sleep apnea Singapore clinics.
Highlights
Treatments for all sleep disorders
Surgical and non-surgical methods
Dr Gan Eng Cern Clinic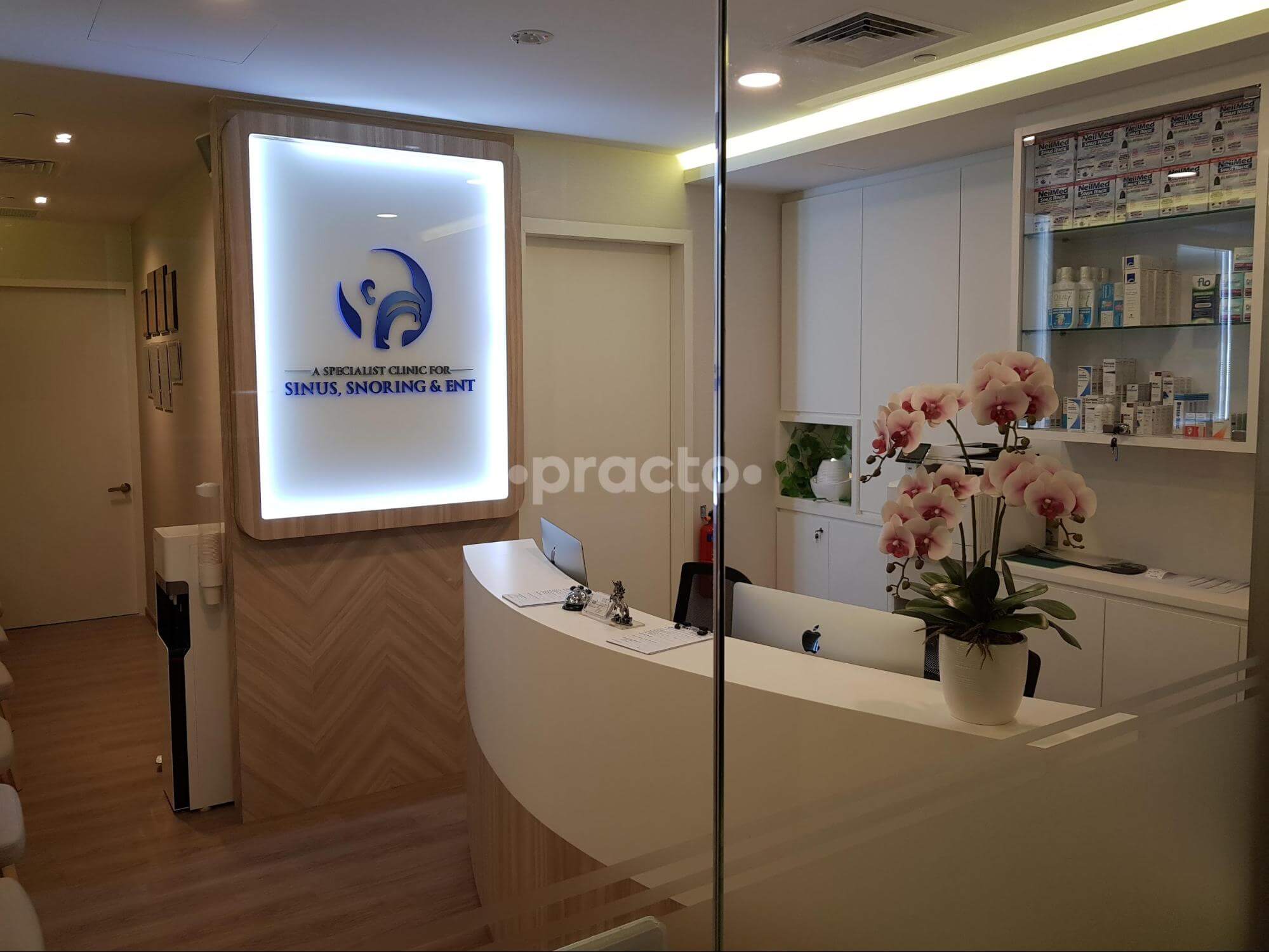 BEST FOR
Flexible payment options
WEBSITE
https://www.drganent.com/
ADDRESS
38 Irrawaddy Road #08-45 Mount Elizabeth Novena Specialist Centre Singapore 329563
CONTACT DETAILS
(65) 6253 7296
OPERATING HOURS
Weekdays: 9:00 am – 5:00 pm
Saturday: 8:30 am – 12:00 pm
Being located at one of the leading and largest medical centres on the island, Dr Gan Eng Cern Clinic offers excellent procedures for allergy, nose, sinus, children's ENT, and more.
When it comes to their sleep apnea treatment, an ENT surgeon will help you treat the condition with either medication, devices, or surgery.
They also have Medisave accreditation, giving you practical options for bill payments. Due to their excellence and efficiency, many locals have named them the best sleep apnea Singapore clinic.
Highlights
Full range of treatment conditions
Medisave accredited
Dr Annabelle Leong ENT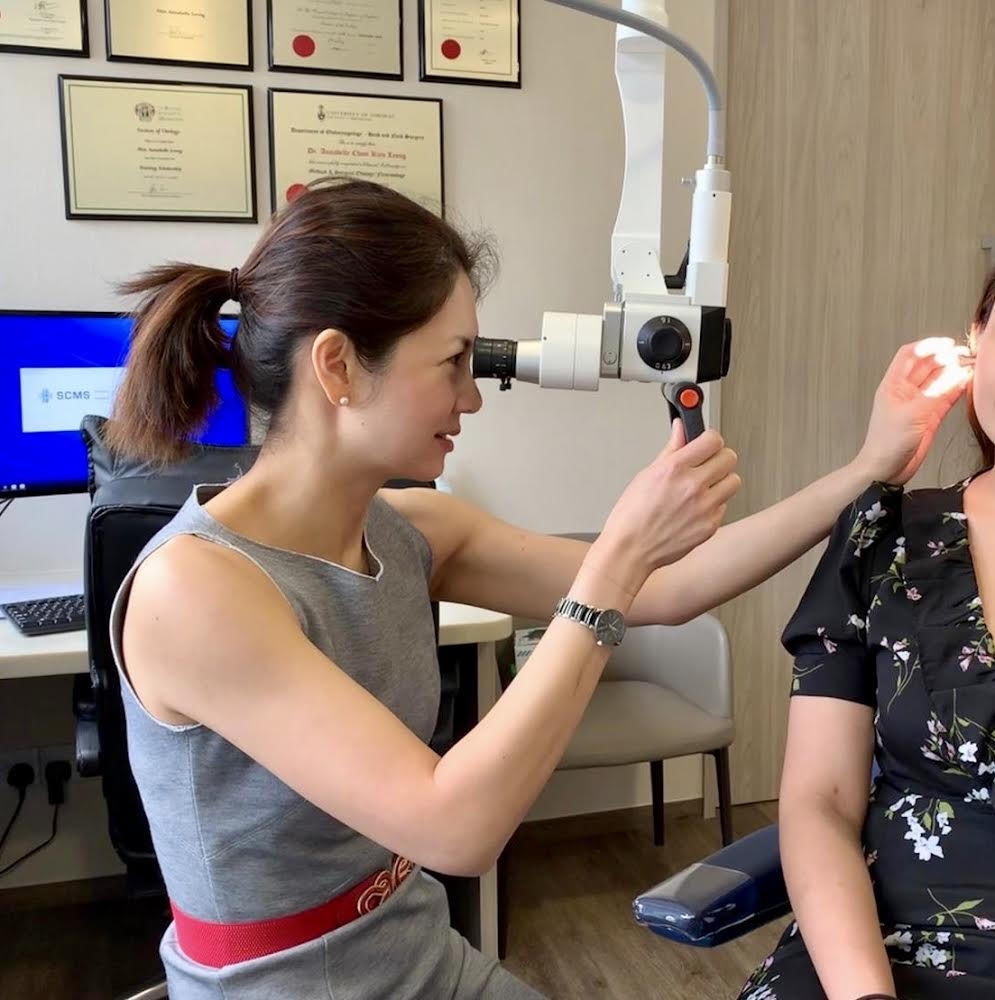 BEST FOR

Wide range of ENT solutions

WEBSITE

https://www.drannabelle.com/

ADDRESS

Mount Elizabeth Novena Hospital

#07-46/47 Singapore 329563

Gleneagles Hospital

#03-41/42 Singapore 258500

CONTACT DETAILS

(65) 6710 7522/65) 6251 6332

OPERATING HOURS

Mon – Fri : 9am to 6pm

Sat : 9am – 1pm
Dr Annabelle Leong ENT is an Otolaryngologist that caters to both adults and children. Both of the clinics in Mount Elizabeth and Gleneagles offer an extensive range of ENT treatments, addressing various conditions such as Allergies, Sleep and Snoring, Allergy (Sensitive nose), Nose and Sinus, Children's ENT, Ear and Hearing, and etc.
Currently, she is a House tutor at Lee Kong Chian medical school, she also continues to provide a specialist Ear and Hearing service as Visiting Consultant at Khoo Teck Puat hospital.
To examine their patients for Sleep Apnea, they conduct a comprehensive series of procedures that include the use of the latest tools and techniques for accurate and reliable results.
Highlights
State of the art facilities

Extensive array of ENT services

Highly-qualified specialist
Children's Eye and ENT Centre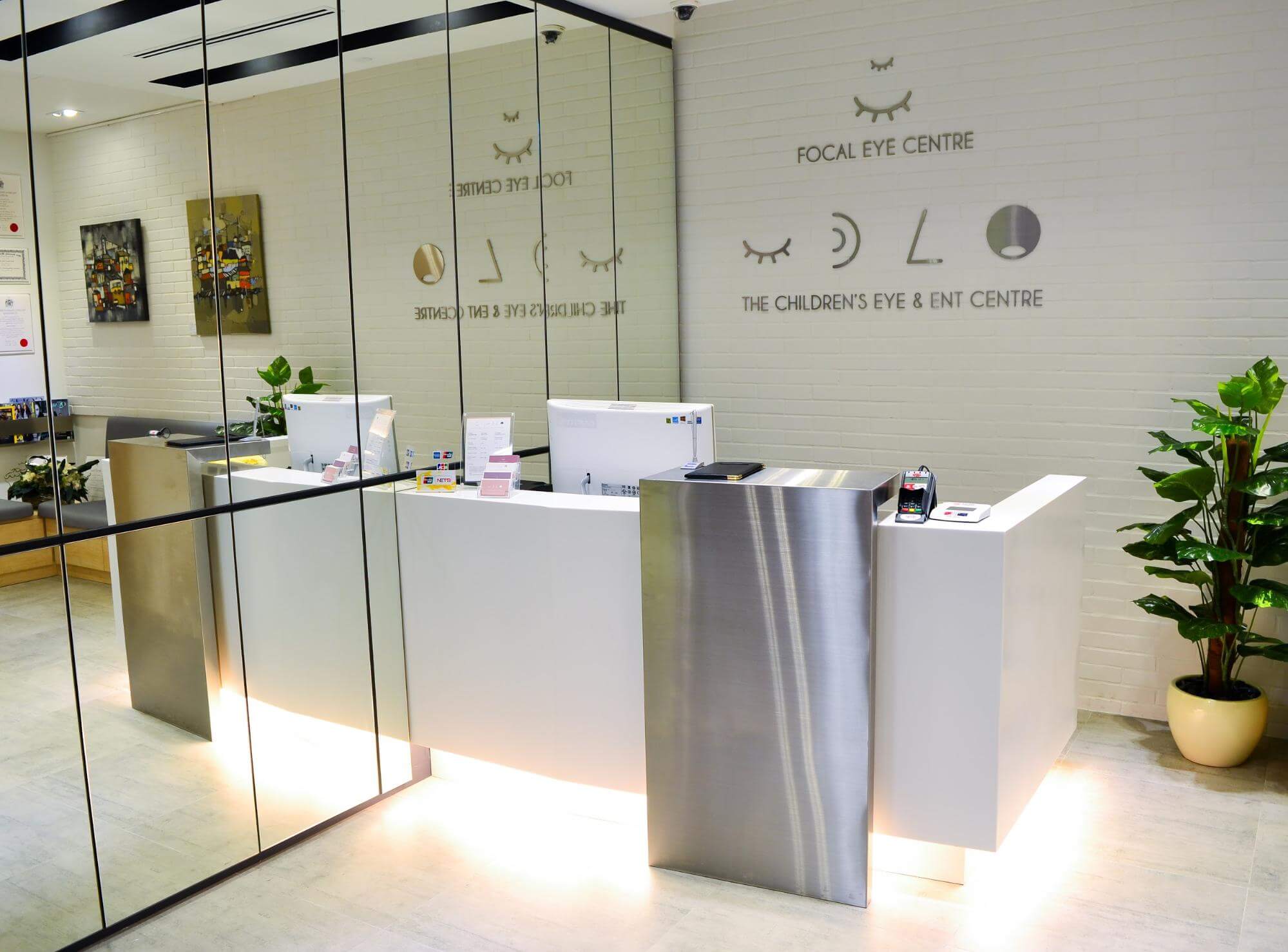 | | |
| --- | --- |
| BEST FOR | Sleep apnea treatment for children, Child development |
| WEBSITE | https://www.ceec.com.sg/ |
| ADDRESS | Mt Elizabeth Novena Specialist Centre (located within Mt Elizabeth Novena Hospital) 38 Irrawaddy Road, #10-21/39/40 Singapore 329563 |
| CONTACT DETAILS | Locations |
| OPERATING HOURS | Locations |
The Children's Eye and ENT Centre focuses on treating children's health concerns and helping them reach their full potential by eliminating troublesome health conditions.
Sleep apnea management is part of their medical services and they resolve it with healthy diet routines and medications as well as surgeries, making them one of the best sleep apnea Singapore clinics.
Apart from treatment for ENT conditions, they also provide speech, language, hearing and development solutions. With their help, parents will be able to figure out the current state of their child's development.
Highlights
Practical financial solutions
International patients
Dr Jeeve Kanagalingam Clinic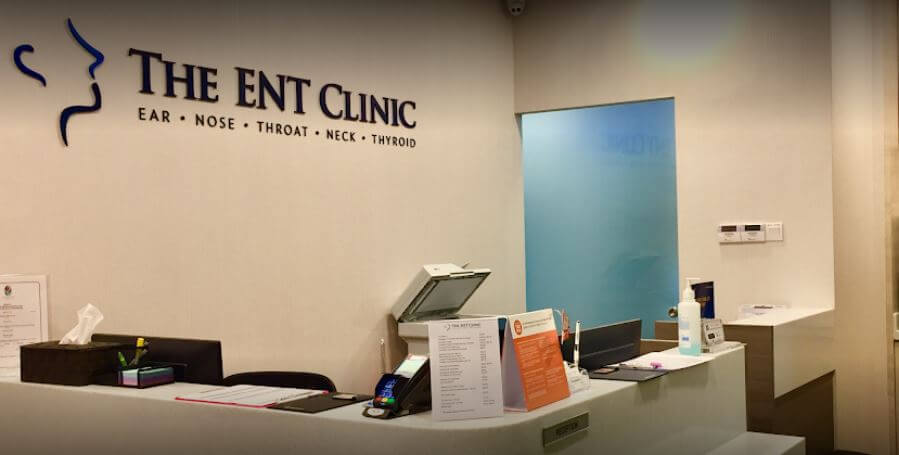 Dr Jeeve Kanagalingam Clinic is managed by a true specialist and is one of the best sleep apnea Singapore clinics we know due to that. Their specialist is known for his advanced surgical skills, which have helped countless patients.
They help treat allergy, sinuses, hearing and balance, thyroid, parathyroid, salivary gland, and more. They also offer treatments for complex conditions such as head and neck cancer as well as sleep apnea.
For their sleep apnea treatment, they provide an inclusive range of treatments that'll certainly help you resolve your severe snoring problems.
Highlights
Head and neck cancer treatments
Accessible locations
Advanced Dental Group
BEST FOR
Dental treatments
PRICING
Rates
WEBSITE
https://www.advanceddental.com.sg/
ADDRESS
Blk 56 New Upper Changi Road #01-1294 S(461056)
CONTACT DETAILS
+65 8684 1000
OPERATING HOURS
Monday to Friday: 9am-9pm
Saturday and Sunday: 9am-5pm
PH: Closed
Advanced Dental Group is known for their full range of dental services and one of them is their dental sleep medicine. They can treat sleep apnea with an anti-snoring device and surgical solutions.
Moreover, they're CHAS- and Medisave-accredited, so the costs can be a little lighter for you when going to this clinic. This is why they're one of the best sleep apnea Singapore clinics for locals.
Highlights
CHAS- and Medisave-approved
Several locations islandwide
The Air Station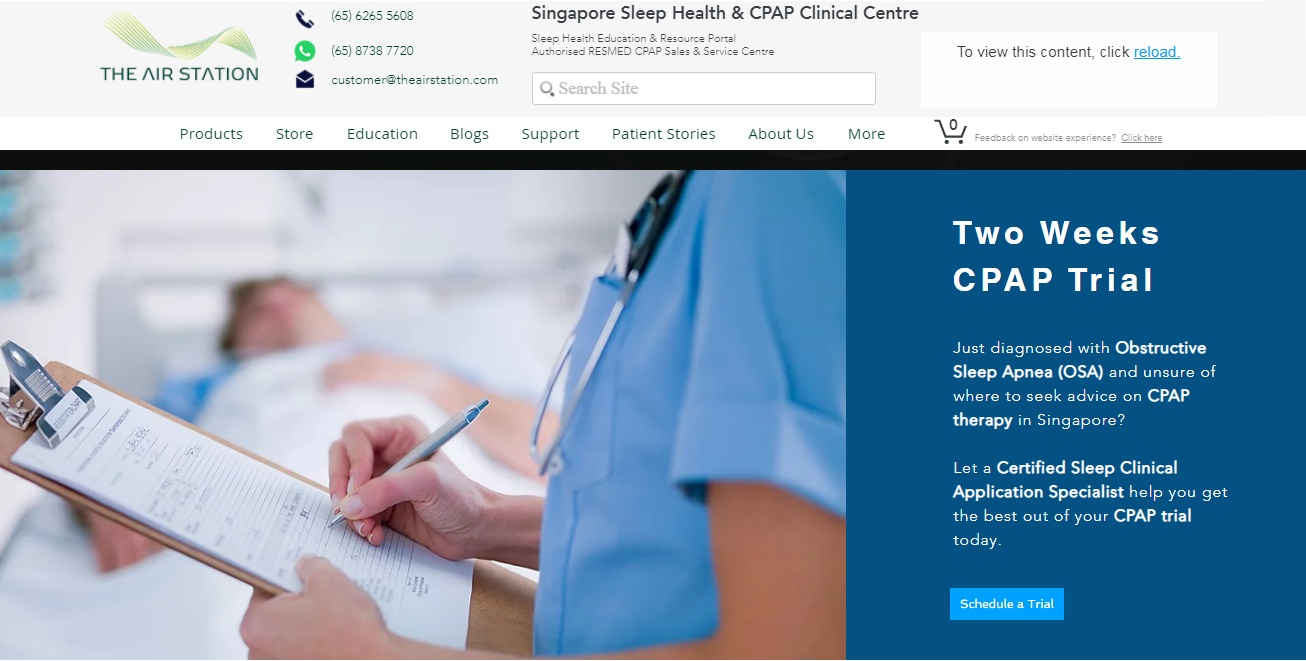 The Air Station is one of Singapore's largest distributors of world-class continuous positive airway pressure (CPAP) technology which is helpful in addressing Sleep Apnea and other respiratory difficulties.
For more than 10 years in the industry, the company has secured high quality and most up-to-date technologies and equipment for their clients. They have also built multiple sleep labs in various countries in Asia like Singapore, Malaysia, Indonesia, Thailand, and the Philippines.
Treat your Sleep Apnea with the help of the highly committed team of The Air Station that always pushes boundaries to transform healthcare.
Highlights
Latest technologies

State-of-the-art facilities

Clinically-proven solutions
SleepPro ASIA Distributor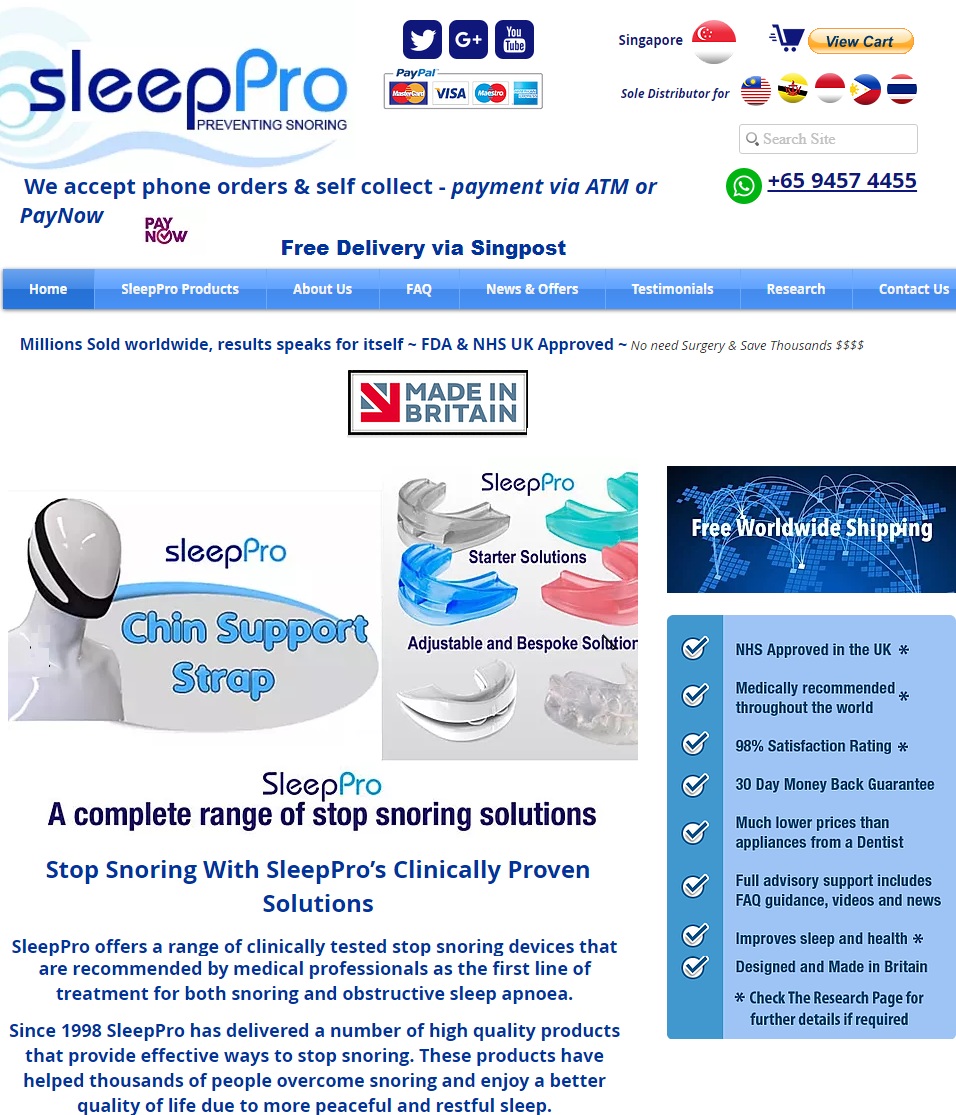 Looking for some clinically-proven and effective stop snoring devices? You should definitely check out the products offered by SleepPro ASIA Distributor. They have a comprehensive range of clinically tested devices that are recommended by medical professionals.
These devices are used as treatments for both snoring and obstructive sleep apnea. Compared to other products, these devices distributed by SleepPro ASIA Distributor are more affordable and have 90% customer satisfaction rating, thus it really gives you a well-rested and uninterrupted sleep.
Highlights
NHS approved in the UK

30 day money back guarantee

Cost-effective
Cluny Court Family Dental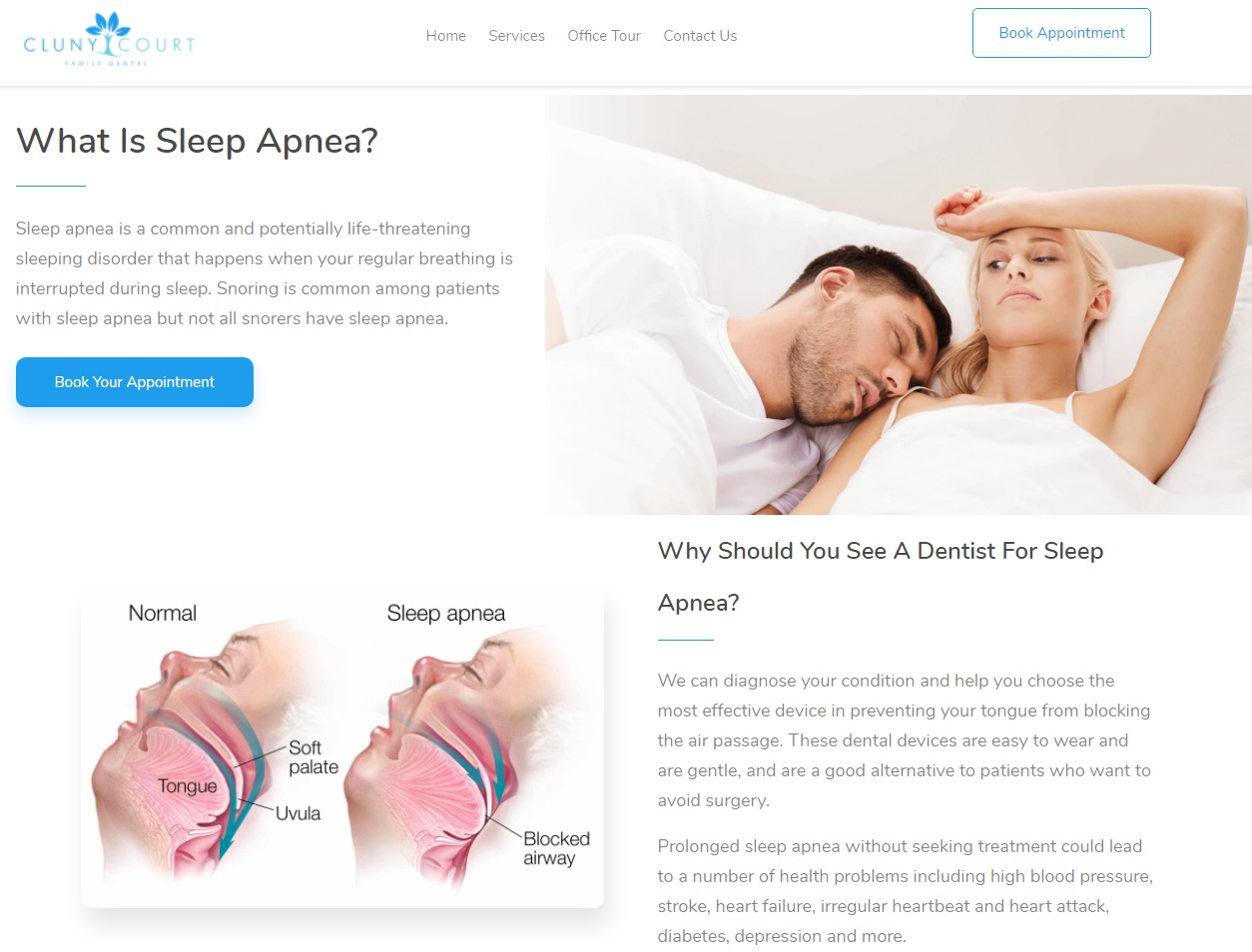 BEST FOR

Effective and affordable dentistry services

WEBSITE

https://clunycourtdental.com.sg/

ADDRESS

#02-18 Cluny Court, 501 Bukit Timah Road, Singapore 259760

CONTACT DETAILS

Phone: +65 6467 9088

Mobile: +65 9235 7288

Fax: +65 6466 7288

OPERATING HOURS

Mon – Sat: 10am – 7pm

Sun: 10am – 3pm
While Cluny Court Dental Clinic caters to an extensive range of dental concerns, they also offer other related solutions such as Sleep Apnea/Snoring treatments.
They have equipped their clinic with some of the best specialists across the country and backed them up with their advanced tools and technologies to conduct proper examinations and testing for accurate and reliable results.
When you avail the service of Cluny Court Dental Clinic you are guaranteed with a warm and comfortable experience with their well-trained specialists and staff.
Highlights
State-of-the-Art facilities

Experienced dentists

Open 7 days a week
Snore Solutions International
BEST FOR
Snoring Treatments
WEBSITE
http://snoreinternational.com
ADDRESS
19 Tanglin Road #06-01 ,Tanglin Shopping Centre ,
Singapore 247909
CONTACT DETAILS
+65 6904 8637
+65 8809 3574
[email protected]
OPERATING HOURS

Monday: 10 AM – 6 PM
Tuesday – Friday: 9 AM – 6 PM
Saturday: 9 AM – 12 PM
Closed on Sundays
Snore Solutions International offers a wide range of therapy solutions for various snoring problems. They take a full-service approach to their patients, from comprehensive consultations to effective treatments.
Their team of experts are more than qualified when it comes to their work. With their affordable and high-quality treatments, satisfaction is guaranteed for any patient.
Highlights
Tailored treatments
Snoring professionals
Medically proven results
Affordable treatments
No downtime
Now that you know which clinic to visit for the best sleep apnea treatments in Singapore, you can get the treatment you need. Tell us all about it afterwards!
For more options, see these best ENT specialists in Singapore as they offer more medical services, including sleep apnea treatments.