If you're suffering from a severe toothache and the doctor says that it's because of a decayed or infected tooth, then you probably need the best root canal treatment in Singapore.
This process involves removing the damaged part and cleaning the surface. It'll prevent further infection, relieving your tooth from too much pain.
With our list of clinics for the best root canal treatment in Singapore, you no longer have to take a lot of time from your busy schedule just to find the most outstanding services. We've picked only the places that provide excellent treatments, specialists, and facilities.
(Note: This list is in no particular order.)
1.  Roots! Advanced Endodontics

| | |
| --- | --- |
| BEST FOR   | Emergency dental services |
| WEBSITE | http://www.rootsendo.sg/ |
| ADDRESS | Novena Medical Center @ Square 2 Top Floor Unit #11-32, Singapore 307506. |
| CONTACT DETAILS | 6397 2939 |
| OPERATING HOURS | Weekdays: 9am–6pm |
Roots! Advanced Endodontics specialises in severe toothaches and root canal diseases. Their treatments focus on providing root canal care.
Aside from this, they also offer emergency dental pain relief, endodontic retreatment, and more. With their modern technology and a team of competent specialists, they can surely perform the best root canal treatment in Singapore.
Highlights
Emergency dental pain
Accessible location
Customer Reviews
Customers loved the accommodating services of Roots! Advanced Endodontics. They said that the specialists and the staff always made sure that they'd be comfortable and are also attentive when it comes to their patients' worries and concerns.
A customer wrote this review on Google Reviews:
"Dr Tan and his team is so professional, there was almost no pain during and after the treatment. Also Dr Tan is very patient and always alert when I felt any uncomfortable. They also do the follow up on the next day to check how is the condition of the patient. I'm not always write the feedback on Google but Roots is must to do as it's so good! Thank you Dr Tan ! Thank you RAE!"
2.  Nuffield Dental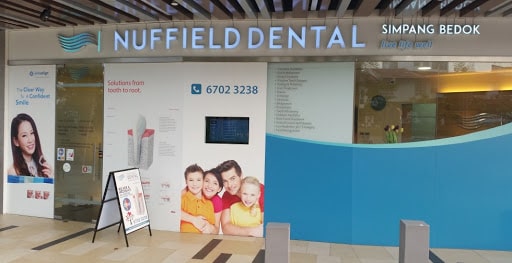 Nuffield Dental provides a full range of dental services and one of them is their best root canal treatment in Singapore. If you have a cracked or misaligned tooth, they can either treat you with a surgical or non-surgical procedure.
Moreover, their root canal treatment can be Medisave-accredited only if it's a surgical procedure. Other services include dental implants, dentures, cosmetic dentistry, and more.
Highlights
Children dentistry
Emergency dentist
3.  Root Canal Clinic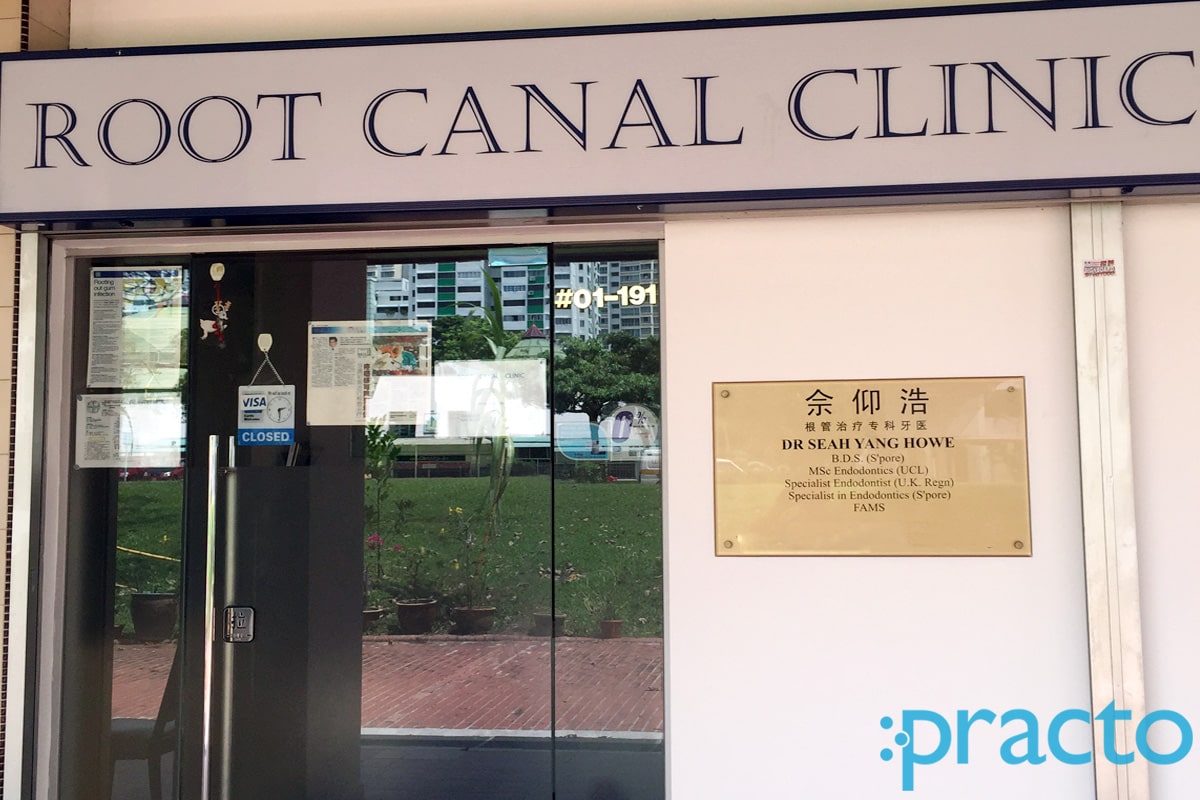 Root Canal Clinic is one of the longest-running dental clinics on the island offering personalised services with their advanced technology. They also specialise in root canal treatment and since they also have a clinic at Mount Elizabeth, you can have an option for general anaesthesia during the surgery.
Similar to the previous option, they approve Medisave for surgical treatments. Their best root canal treatment in Singapore can also be replaced with procedures for dentures, implants, or bridges.
Highlights
Same-day emergency treatment
General anaesthesia
4.  Penn Pacific Dental Center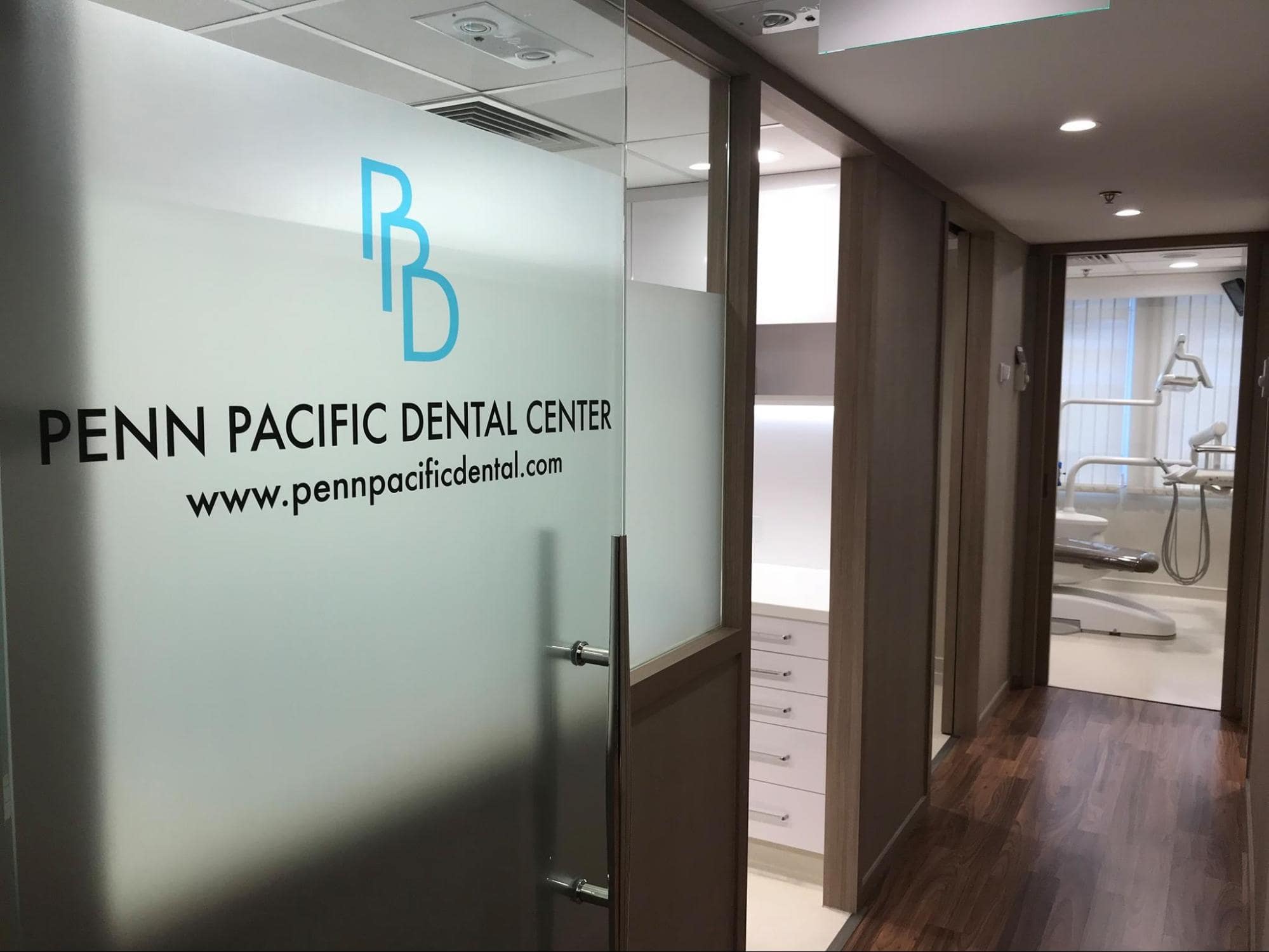 BEST FOR 
 Affordable costs
WEBSITE
https://www.ppdental.com.sg/
ADDRESS
160, 05-14 Robinson Rd, SBF Center, Singapore 068914
CONTACT DETAILS
+65 6904 8482
OPERATING HOURS
Weekdays: 9:30am–6:30pm

Saturday: 9:30am–2pm
Penn Pacific Dental Center has accessible services with their flexible payment options and packages. Along with their offered practicality is their wide range of dental services.
They provide preventive, periodontal, restorative, endodontic, oral surgical, pediatric, cosmetic, and teeth whitening treatments. Their endodontic services include the best root canal treatment in Singapore that'll guarantee you a pain-free and successful procedure.
Highlights
Dental insurance and Medisave accredited
Dental packages
Customer Reviews
Customers mentioned that they keep coming back for Penn Pacific Dental Center's services because of their efficient treatments and highly skilled specialists. A customer gave this review on Google Reviews:
"Best Dental experience ever! Dr. Lam and her staff are friendly, professional and efficient.  My whole family and I have been her patients for many years. I was very impressed by the Dental office's high tech equipment and Dr. Lam's dental skill.  Highly recommend Dr. Lam if you're looking for great dental works and care."
5.  The Dental Studio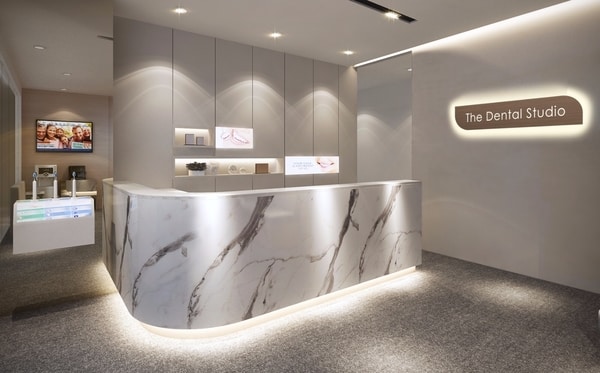 From the most basic up to the most complicated dental conditions, The Dental Studio can treat any dental problem. They offer specialised services including jaw surgery, full mouth reconstruction, gum treatment and surgery.
They also have several branches all over the island, all of which provide some of the best root canal treatment in Singapore. They also provide general, aesthetic, implant, restorative, and kids dentistry.
Highlights
Gum treatment and surgery
Full mouth reconstruction
Customer Reviews
Many customers expressed their satisfaction with the overall services of The Dental Studio, especially with their pain-free root canal treatment. A customer from Google Reviews wrote:
"I came in to the clinic as i was in severe pain and discomfort. I used to be terrified whenever i go to the dentist, but the staff here and Dr Chang was extremely comforting and gentle. People always share horrifying stories about root canal but TDS really changed the story for my case. No pain and discomfort. Would definitely recommend TDS to my friends and family."
6. Ashford Dental Centre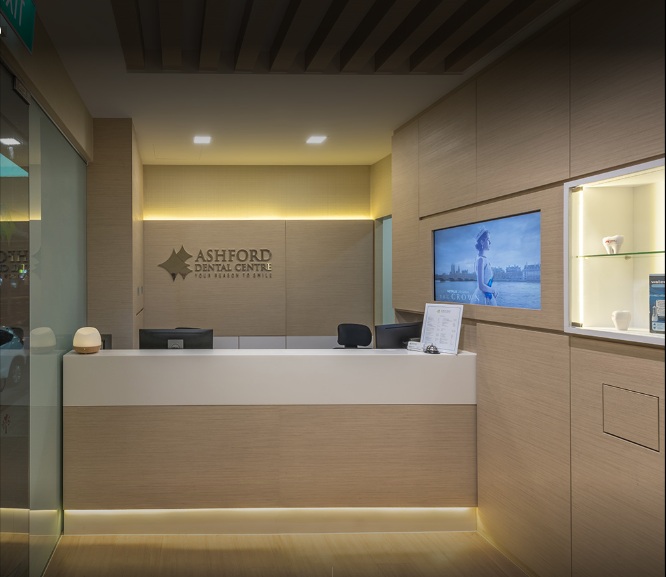 BEST FOR

Multi-specialty dental services

WEBSITE

https://ashforddentalcentre.com.sg/

 

ADDRESS

215 Upper Thomson Rd, Thomson Ridge, Singapore 574349

15 Teck Chye Terrace Singapore 545723

(CNR OF UPPER SERANGOON RD & BOUNDARY RD)

CONTACT DETAILS

+65 6690 4691/+65 6690 3163 |

[email protected]

 

OPERATING HOURS

Mon – Fri : 9 AM to 9 PM

Sat & Sun : 9 AM to 6 PM
At Ashford Dental Centre, they make sure that you are at your most comfortable state contrary to what others think when they visit a dentist.
This dental center offers multi-specialty services for all ages which includes general dentistry, wisdom tooth surgery, dental implant, dental crowns, root canal, and many more.
Their root canal treatment has a high success rate and the specialist guarantees efficiency, comfort, and safety for all their patients.
Highlights
Latest dental technology

Well-experienced specialists
Customer Reviews
Below is one of their patient's reviews as posted on Google.
"Great service and I felt very at ease with the doctor as well. I got a root canal and general clean up done with Dr Nabilah and I'm quite happy to make this my regular dental clinic. The charges are pretty reasonable – nothing out of the ordinary relative to any other dental clinic. Bookings are easy and the front desk ladies are polite and helpful."
7.  T32 Dental Clinic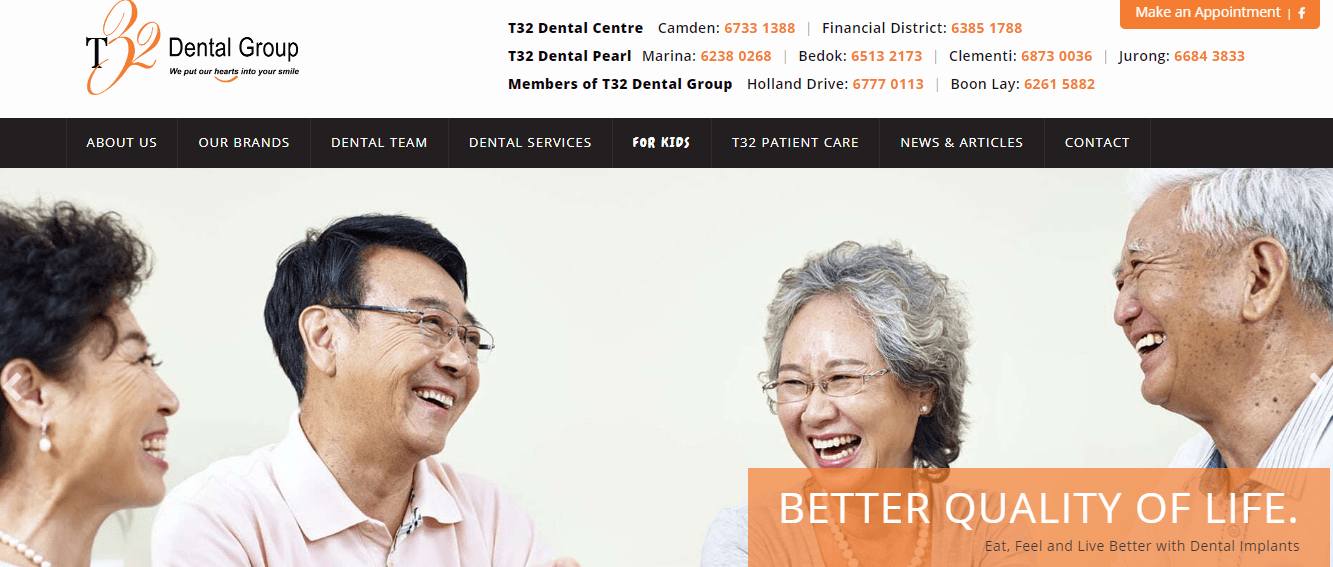 If you've ever tried hiding your smile because you're insecure of your teeth, then you'll definitely like what T32 Dental Clinic has to offer. It specialises in dental implants, teeth whitening, root canal and mouth reconstruction that can make the overall appearance of your teeth and gums better.
What's more, it has various locations scattered all over Singapore, making it easy to have access to its countless dental treatments. Speaking of dental treatments, it also has services for tooth extraction, orthodontics, and even snoring treatment!
In terms of facilities and equipment, it also doesn't fall short. Apart from its team of experienced dentists, it uses only the most advanced and efficient dental technologies to ensure results that would satisfy all customers.
Lastly, T32 Dental Clinic is accredited by various health institutions. It's one of the best dental clinics in Jurong East indeed.
Highlights
Advanced dental technologies
Online booking
Customer Reviews
Here are comments by satisfied clients on one of T32's resident dentists:
"Have been coming to T32 since last year. Every appointment with Dr Chang has been very lovely and stress free. She's got a wonderful demeanour and takes the time to explain the procedures. Her recommendations have been great and I have had no issues with my teeth. The assistants are also very friendly, they are not pushy at all and overall I find this clinic very enjoyable to visit. Thank you."
"Dr Chang and the staff at T32 Dental Pearl are the best!!  Every visit with the kids is stress free, the professional service and the sensible advice given for oral care is always well received.  Would recommend friends and family to pay them a visit if they need their teeth looking at."
8. Garden Dental

BEST FOR

Extensive range of dental services

WEBSITE

https://gardendental.sg/

 

ADDRESS

491 Bukit Timah Rd #B1-02, Botanic Gardens MRT

CONTACT DETAILS

+65 6219 9548

OPERATING HOURS

Mon – Fri 9am to 8pm

Saturday 9am to 6pm

Sunday 2pm to 6pm
Garden Dental highly prioritize the safety and comfort of their patients so you know that you are in good hands when you allow them to conduct treatments and procedures to ease your tooth pain, just like the Root Canal Therapy that they take pride in.
Before proceeding with the actual procedure, the team makes sure to conduct necessary and accurate examinations to make sure that they pinpoint the exact location of decay.
While Garden Dental is a relatively young clinic which just opened in 2016, their team of specialists and their state-of-the-art facilities can be easily lined up along with the veterans.
Highlights
High quality dental treatment and service

Specialized treatments

Highly-qualified specialists
Customer Reviews
Their 4.9-rating on Google cannot deny the fact that Garden Dental is truly one of the most credible and outstanding dental clinics across Singapore. Here's one actual written review posted on Google.
"I just wanted to express my appreciation for the courtesy, kindness and professionalism of Dr. Robin. I have been very fortunate to have Dr. Robin worked on my brace treatment. The treatment experience has been smooth and he made the process as comfortable as possible. I will gladly have my dental implant done by him.
I would also like to thank Jessica and the staffs who have been helping out during my brace treatment process. Thank you very much!  
I have no hesitation recommending Garden Dental to anyone."
9. Specialist Dental Group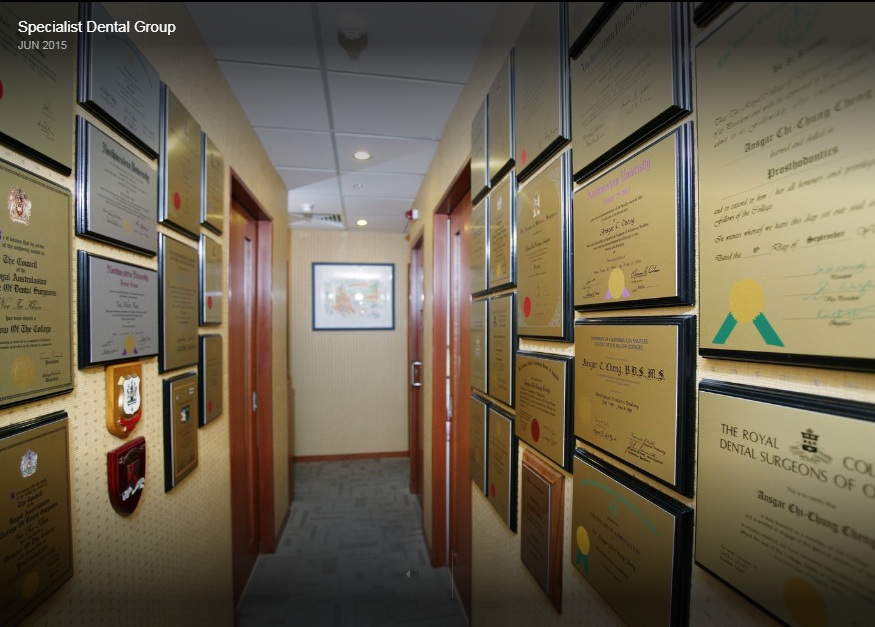 BEST FOR

Multi-specialty dental services

WEBSITE

https://www.specialistdentalgroup.com/

ADDRESS
Mount Elizabeth Orchard:

3 Mount Elizabeth, #08-03/04/10 Singapore 228510

Gleneagles Medical Centre: 6 Napier Road, #07-17 Singapore 258499

CONTACT DETAILS
(65) 6731-2218/ (65) 6470-5700/ [email protected]
OPERATING HOURS
Monday – Friday

: 9:00 am to 5:30 pm 

Saturday: 9:00 am to 1:00 pm
Specialist Dental Group is composed of internationally qualified dentists. These specialists worked together to provide an extensive medical solution to your dental issues and problems. Further, each of them finished an extra 2 or 3 years of training for specialty. There were also examinations to test their knowledge on that specific field. Thus, you are ensured that you are in good hands. 
The clinic's top priority is to provide quality service to their clients. That being said, they only employ capable and professional dentists taking into consideration their character in dealing with patients. So, if you want to contract their service, simply drop a message on their email address or make a call on their number. 
Highlights
Composed of a team of 13 internationally qualified and trained dentist

Most awarded dental clinic

Experienced and professional doctors
Customer Reviews
Customers are satisfied with how the clinic handled their dental problems. Here are some of the 5.0 reviews from Google: 
Dr Neo & Dr Wang explained the procedure with great clarity. The professionalism and expertise are undeniable but it is the genuine care & concern that truly impresses. Despite the stream of patients, the doctors even remember discussion points from the previous visit. Nurses & the Front Office are efficient and very pleasant. – M. Tan
Came here last week for a scaling and polishing session. Thank you Doc Tan for his professionalism and a superb experience. Totally painfree and very relax. My lower set of tooth are not aligned as a result i tend to have tartar even i brush daily. Which makes me dread to go for scaling and polishing. Every visit (other clinics) previously is a nightmare, bleeding gums rough treatment etc. But here under Doctor Tan, its a total different experience. Childhood nightmare and fears of dentist is completely unfounded. – Kelvin Tan
10. B9 Dental Centre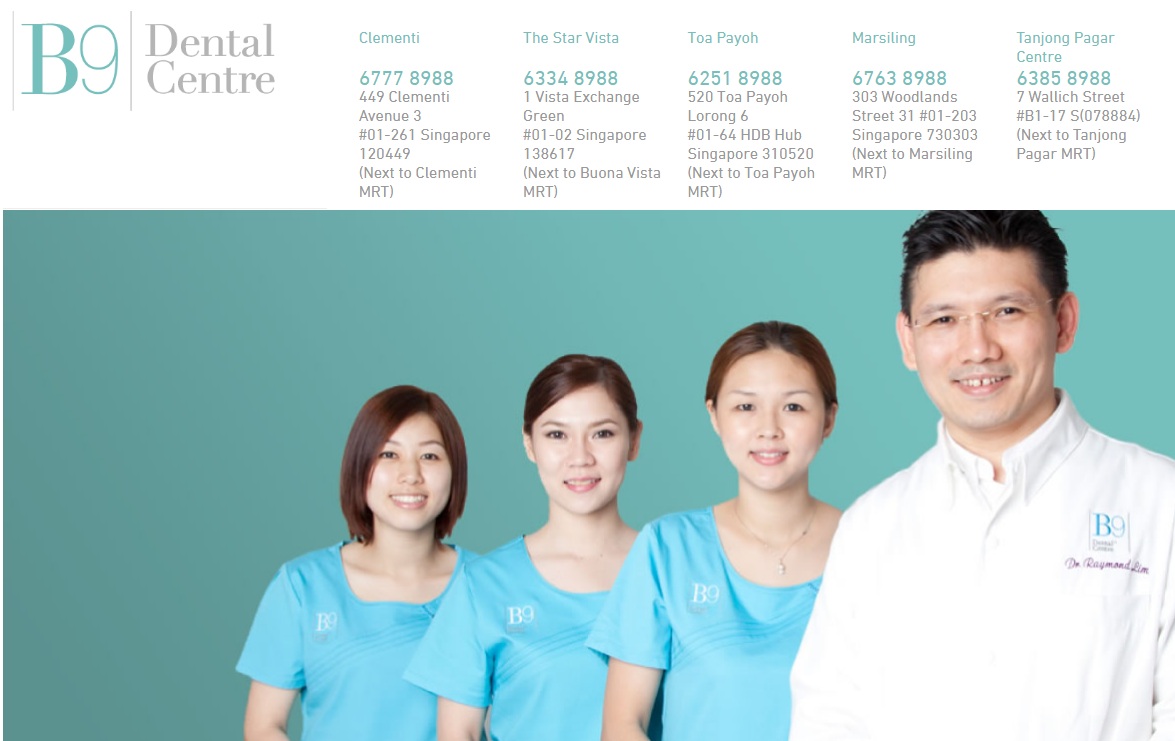 BEST FOR

All major dental treatments

WEBSITE

http://www.b9dental.com/

ADDRESS

449 Clementi Avenue 3 #01-261 Singapore 120449

1 Vista Exchange Green #01-02 Singapore 138617

520 Toa Payoh Lorong 6 #01-64 HDB Hub Singapore 310520

303 Woodlands Street 31 #01-203 Singapore 730303

7 Wallich Street #B1-17 S(078884)

CONTACT DETAILS

[email protected]

OPERATING HOURS
Monday – Saturday:

9:00 am – 9:00 pm
B9 Dental Centre provides excellent dental and healthcare service for their patients. Their staff are all professional with superb skills and precision in treating dental problems. As such, clients are satisfied with their treatment and procedure. 
The clinic assures the public that they use the modern and latest equipment. Further, they adopt advanced procedures and maintain proper hygiene during the process. Their staff also makes sure to build good rapport with the customers. Thus, easing their nervousness or anxiety.
Highlights
Covers all major dental treatments

Strict hygiene control

Uses modern and latest technology
Customer Reviews
B9 Dental Centre is one of the best dental clinics in Singapore without a doubt. You can take a look at the reviews below to know more about the quality of service they provide: 
Excellent treatments and professional at B9 Dental Centre by Dr Raymond and staffs. I had my wisdom teeth removed and the day after i was feeling great, no need to take pain killer at all. He also make me feel comfortable during the surgery procedure. Reasonable price and very good service. Best dental centres i have visited. Thank you very much to Dr Raymond and the team! -Siew Li Wong
Wisdom teeth extraction. 
From x-ray, anesthetize,extraction and stitch back, total spending about 5 hours in clinic, but I am glad it is complete all in a single visit! Room featured with Ceiling TV  playing old movie, and noisy cancellation headset which very helpful to reduce fear from Drill and Pulling. Both are big plus point compare with traditional Dentist Clinic. 
Seems only one Doctor in house, busy like a bee flying around in different room with different patient case. 
Smooth extraction, removed stitch today and it is free! 
I would recommend this clinic to my friends. – YZ 
Have you already picked which of these dentists you'd like to consult with? Share it with us as we'd love to know about your experience with the entries in our list of the best root canal treatment in Singapore.
For more options, here are some of the best dental clinics in Singapore that offer root canal treatment as well as emergency services. These are also great dentists to visit for whatever may ail you.