By Colin Ng
Taking photos remains one of the best ways to celebrate a family or personal milestone. With the help of the best photo studios in Singapore, people can immortalize an important event in their lives through a series of perfectly-shot photographs.
But there are a lot of photo studios scattered all over the island… which makes searching for the best photo studios in Singapore a bit hard. Well, we're here to help you with our list of the photo studios worth checking out.
We made sure to include only the photo studios with an extensive range of services, professional photographers, and positive customer feedback.
So, without further ado, here the ones we found to be worth your attention:
1. Ashley Low Photography
BEST FOR
Baby Photoshoots
SERVICES
Beautiful Bump
Studio
Outdoor
Newborn
Newborn Family
Babies
Family
Studio Family
Fine Art
Our Beautiful Journey
Mini Shoots
Cake Smash
Events
WEBSITE
http://www.ashleylowphotography.com/
ADDRESS

62 Ubi Road 1 Oxley BizHub 2 #08-01 Singapore 408734

CONTACT DETAILS
Phone: 6443 3953 / 9640 3774
Email: [email protected]
OPERATING HOURS
By Appointments
Are you looking for a photo studio that can help you immortalise your baby's special moments for future storytellings? Well, Ashley Low Photography is the perfect choice, what with the studio being a renowned business that specialises in family photography.
From maternity to newborn shoots, Ashley Low can be with you every step of the way. She's capable of documenting the progress and development of both you and your baby so you'll have something to look back on in years to come.
Ashley believes that every milestone is important, which is why she strives to produce the best photos for all of her clients. She's a professional through and through, great to work with and understanding of any problems that may arise during shoots.
With Ashley Low Photography, your baby is in safe hands.
Highlights
Great with kids
Excellent Photographer
Innovative shoot ideas
2. Alta Productions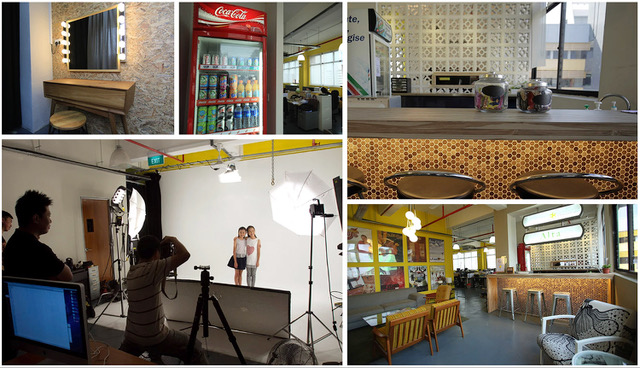 BEST FOR
Studio Shoots
SERVICES
VIDEO PRODUCTION
STUDIO FILMING
LIVE STREAMING
WEBSITE
https://www.alta.sg/
ADDRESS
996 Bendemeer Rd, Singapore 339944
CONTACT DETAILS
OPERATING HOURS
Monday – Friday: 9am–6pm
Alta Productions is known for many things, one of which is their studio that fits both photography and videography projects. With over 400 feet in size, there's nothing you can't do in the space that they provide.
Aside from their studio, Alta Productions is also recognised for the awards that they have garnered, both in the local and international scene. With over 10 in total, the studio has proven time and again that they are unmatched when it comes to quality and speed.
The owners have been in the industry since 1998, having managed over 2000 projects already. With their decades of experience, you're sure to be in great hands.
Highlights
Experienced tech-support
Convenient, central location
Offers video production and live streaming services
Multi-Award Winning Team
3.  EO Digital Studio

| | |
| --- | --- |
| BEST FOR  | Promotions |
| SERVICES | Graduation, Family & Kids, Wedding, Corporate, Commercial, Product, Fashion, and Event |
| WEBSITE | http://www.eodigitalphoto.com/ |
| ADDRESS | 2 Gambas Cres, #06-20 Nordcom II, Singapore 757044 |
| CONTACT DETAILS | +65 6536 3267 |
EO Digital Studio is a photo studio that offers a wide range of services, including family photography, graduation shoots, maternity shoots, product photography, corporate photography, and a whole lot more. It's also among the most affordable photo studios operating on the island.
More than this, EO Digital Studio doesn't limit itself to just photoshoots: its team is also skilled in digital imaging and retouching services. So, if you have a photograph that doesn't look flattering, they can definitely take care of it — which is among the reasons we consider it one of the best photo studios in Singapore.
Highlights
Competitive rates
Wide range of services
Customer Reviews
Here are some of the comments posted by satisfied customers:
"Very professional! Photographer was very patient and accommodating with our changing requirements. They were also very flexible and nice about our request of not sticking to their packages. Also, their new studio at Woodlands is very spacious and open. The photos were delivered to us personally by the photographer and the photos were in good quality! Would definitely recommend it!"
"Have been a customer of Vince since 2000.  Both Vince and Yolanda are very friendly, patient and professional.  Photos are always of excellent quality.  The new studio is very spacious and I see lots of potential for good photos.   Highly recommended to anyone looking for professional shots."
4.  ABC Photography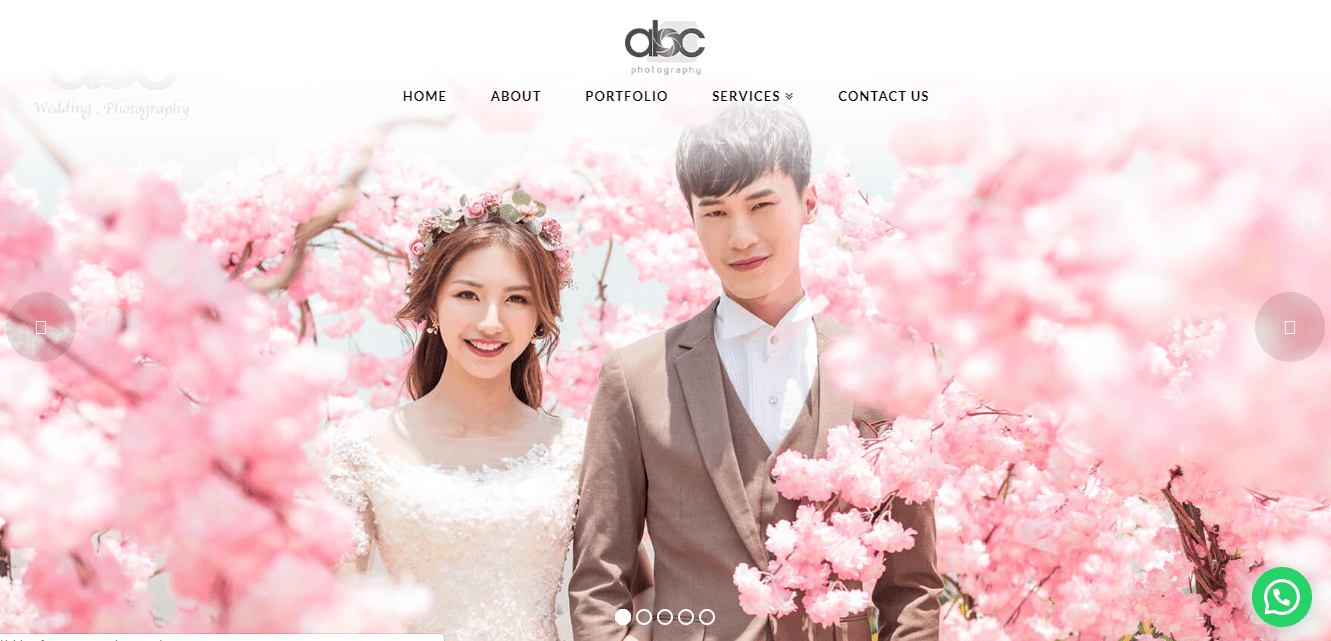 | | |
| --- | --- |
| BEST FOR  | Personal and Commercial Photography |
| SERVICES | Wedding, Family, Graduation, Maternity, Newborn, Corporate, and Individual Photography |
| WEBSITE | https://abcphotography.com.sg/ |
| ADDRESS | Blk, 509 Bishan Street 11, #01-382, Singapore 57050 |
| CONTACT DETAILS | +65 6258 8186 |
| OPERATING HOURS | Monday – Sunday, 10:30 AM – 7:00 PM (except Thursday) |
Established in 2006, ABC Photography is considered one of the best photo studios in Singapore for its quality services and skilled photographers. It provides services for a variety of events such as graduation, maternity, newborn, and even corporate functions.
On top of this, ABC Photography has also ventured into commercial photography, taking pictures for advertising and marketing companies. Its photographers are experienced with any type of studio photography, so rest assured that you're in safe hands.
So, if you want a photo studio that does more than what's expected, then this one's surely the right option for you!
Highlights
Commercial photoshoot
Trained photographers
Customer Reviews
Here are what clients have to say about its services:
"Awesome experience! From Super friendly prompt email responses (even at night) to a clean homely studio, feeling treasured like a VIP. Photographer Max makes smiling comfortable and easy. The photoshoot was smooth and instant viewing/selecting of photos. No pressure, full of patience, no hard sell. Thumbs up!"
"Very efficient and personable service! Quality of the photograph is also good and I thought that the price was relatively inexpensive (although it was my first time taking a professional shot so I don't really have a basis for comparison). Would revisit if I need another shot."
5.  Firefly Photography

BEST FOR 
Event Photography
SERVICES
Family, Event, Wedding, and Photobooths
WEBSITE
https://fireflyphotographysg.com/
ADDRESS
1 Yishun Industrial Street 1 A'Posh Bizhub #07-19, Singapore 768160
CONTACT DETAILS
+65 66946123 |

[email protected]

OPERATING HOURS
Monday – Sunday, 10:30 AM – 8:30 PM
Firefly Photography promises to provide clients with the highest standard of services with the help of its professional and skilled photographers. It's more known for event photography, but it also extends its services to family and wedding photography.
Moreover, Firefly Photography offers customised photoshoots to ensure that the demands and preferences of every customer are accommodated. And that's just one of the reasons we name it one of the best photo studios in Singapore.
Highlights
Skilled photographers
Personalised services
Corporate partnerships
6. RS Photography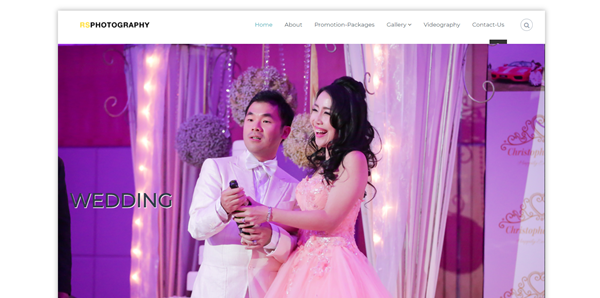 RS Photography is considered to be one of the best photography studios in all of Singapore considering the extensiveness of their services. Their photography service is a given already, but they also offer videography and photo booths for events, where you can spend time with peers and family with the assurance that every special moment is captured by RS Photography's lenses.
Aside from their service coverage, their approach to the art of photography is notable as well. The team at RS Photography believes in spontaneity and unspoken dialogue, and they strive to capture the essence of each moment and depict the happiness and intimacy felt right then.
Let RS Photography take care of you and handle everything with their expertise. They won't disappoint.
Highlights
Artistic versatility
All-rounded set-up
Great customer service
7. COCO Creative Studio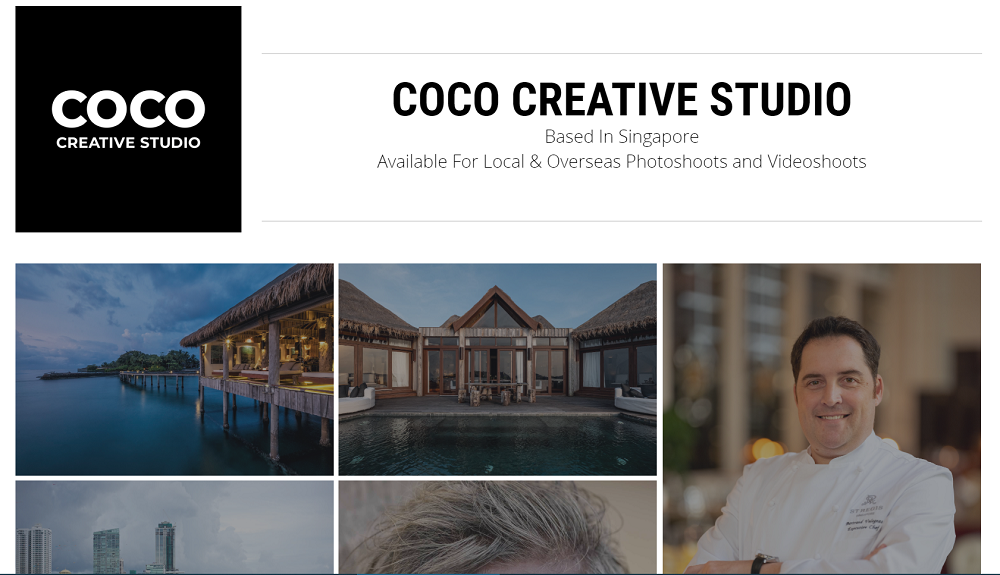 BEST FOR
High Quality Photography
SERVICES
Portrait & Headshot Photography, commercial, products, Interior, Corporate, Video Production
WEBSITE
https://cococreativestudio.com/
ADDRESS
277 Joo Chiat Road #02-02 SINGAPORE 427531
CONTACT DETAILS

[email protected]

 | WhatsApp: +65 8799 1395
OPERATING HOURS
Monday – Saturday, 9:00 AM – 6:00 PM (Able to shoot anytime)
An established photography studio in Singapore, COCO Creative Studio grew rapidly in the photography industry. The main photographer and art director is Jose Jeuland (www.josejeuland.com) who contributes to international magazines and as been shooting for international companies and individuals.
At COCO Creative Studio, we have a strong specialty in portraiture resulting to high end output – from a personal portrait to corporate shoot.
Some of the clients that we've worked with were from luxurious Hotels, wine and fashion brands. Our services also ranges to several sectors such as interior and exterior, product photography, commercial, and video productions.
COCO Creative Studio is the ideal choice for individual and corporates.
Highlights
High Quality Photography
Perform in various sectors
Client satisfaction
8. The White Space
| | |
| --- | --- |
| BEST FOR | High Quality Photoshoots |
| SERVICES | Any events, celebrations (space is free to use) |
| WEBSITE | http://thewhitespace.sg/ |
| ADDRESS | 19B Keong Saik Rd., Singapore 089126 |
| CONTACT DETAILS |  +65 9238 7312 |
| OPERATING HOURS | 24/7 |
As an open space with non-limiting structures and obstructions, The White Space is the perfect location to work your imagination. With three spots inside the building: the attic, rooftop, and the large studio, everything is all at your expense. The possibility of shots inside the place are endless.
Don't worry about anything else aside from bringing your camera and your muse, as the place offers great equipment for your photography needs. Some of them are:
1 x Reflective umbrella
1 x Shoot-through umbrella
1 x 120x180cm rectangular reflector
1 x 80cm circular reflector
1 x Manfrotto 190X tripod with photography ballhead
2 x Lightstands
Check more of the amenities and equipment on their website and be surprised with how much they can provide for you and your team.
Truly, it is a place that is ready too support any of your creative endeavours, and would surely be happy to accommodate you, no matter if you're in it for leisure, or for professional agendas.
Highlights
Natural lighting
Accessible location
Versatile space
Variety of props
Available photoshoot equipment
9. Mount Studio
BEST FOR
Professional photography and videography services
SERVICES
Photography, videography, product photography, and studio rentals
WEBSITE
https://mountstudio.com.sg/
ADDRESS
45, #07-04 Jln Pemimpin, 577197
CONTACT DETAILS
Email: [email protected]

Mobile: 9061 0089

OPERATING HOURS
By appointment only
Mount Studios may have been founded in 2017, but the team behind the brand has over 10 years worth of experience in the studio photography industry.
Located about 5 mins walk from Marymount MRT, Mount Studio has on-site 3 large photography studios that are about 5 metres in height. Each one can accommodate any and all kinds of photo and video shoots, making Mount Studios an instant hit with public and private clients alike.
Aside from their on-site shoots, Mount Studio also offers corporate clients the opportunity to get their photos taken at their own office. This way, there's less of a hassle on both parties while Mount Studio does their magic behind the camera.
Highlights
Cyclorama Studio on-site
Spacious studios
Offers event videography, livestream and ecommerce product video services
Photo and video studio rental
Props and amenities available
10. Studio Memories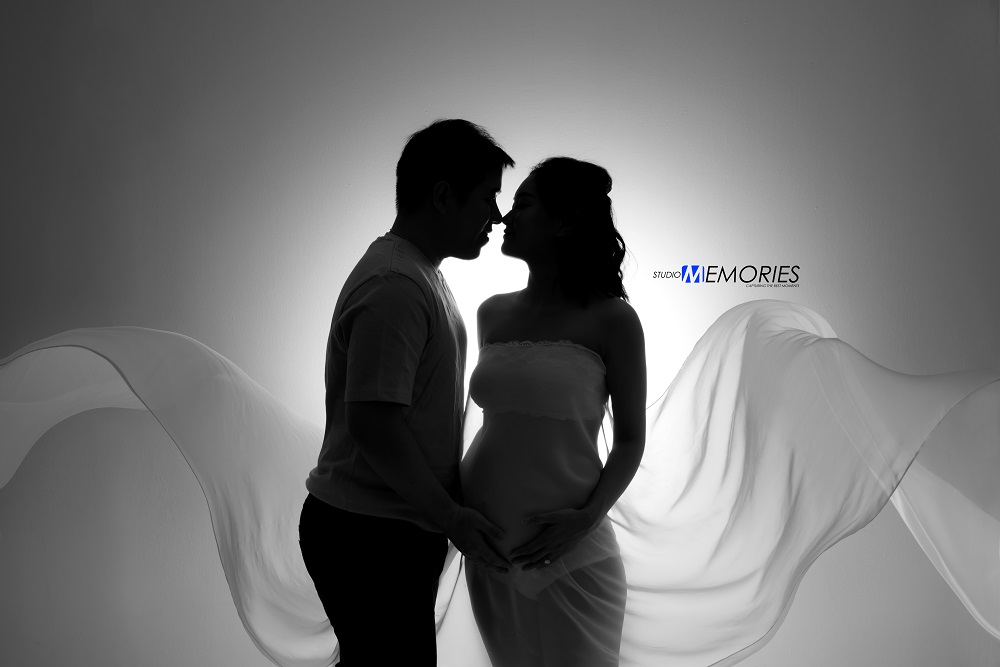 Memories may fade but modern photography is forever. This is why Studio Memories takes great care to deliver quality photographs to all of their clients, so you and many others can cherish special moments for the rest of time.
Studio Memories' range of services is surrounded around the concept of family. Their services include newborn, babies, kids, maternity, and family portraits. Although they also do weddings, portraits, events, products photography and all related photography services as well.
Highlights
Friendly and professional staff
Printed and digital versions available
11. Kim Tian Colour
BEST FOR
Digital Lab Services
SERVICES
Online photo printing, Photo gifts, Passport photo, Tape transfer, Print on Canvas, Photo Enlargement
WEBSITE
https://ktcolour.com.sg/contact
ADDRESS
Blk 531 Upper Cross St, #01-06 Hong Lim Complex, Singapore 050531
CONTACT DETAILS
+65 6276 9576

+65 9169 0230 (Whatsapp)

OPERATING HOURS
Mon-Fri : 9:30 am – 7:30 pm

Saturday : 10:00 am – 5:00 pm

Sunday + Public Holidays : Closed
Established in 1994, Kim Tian Colour Centre (KT Centre) is a business that committed to providing solutions to digital lab woes. Throughout the years KT Centre has gained a reputation in the Photography Community for producing works that are of high quality.
Local businesses as well as professional and casual photographs flock to KT Centre due to this fact. Their printing facilities are some of the best, and have been developed to be come a full service digital lab.
KT Centre's expert printers take great care in quality control, guaranteeing only the best prints will come out of their lab.
Highlights
Members of Singapore Photographic Trade Association (SPTA)
Member of Wedding Photographers Association (Singapore) (WPAS)
12. Cool Cheese Studios
Cool Cheese Studios is considered as a playground for creativity. How can it not be, when the studio encourages and even embraces the art of experimentation in the field of photography?
Managed by a team of creative individuals, with highly talented photographer Richard Chen at the helm, Cool Cheese Studios is able to produce professional quality photos that feature expert light bending. This has made the studio an instant hit in the fashion scene.
Highlights
Discounts for first-time studio renters
Bundles available
13. Our Studio
BEST FOR
Affordable In-house photography services and Studio Space Rental
SERVICES
E-commerce Photography, Product Photography, Videography and Studio Space Rentals
WEBSITE
https://ourstudio.space/
ADDRESS
28 SENANG CRESCENT #04-08 SINGAPORE 416601
CONTACT DETAILS
+65 – 9028 9092
+65 – 9113 [email protected]
OPERATING HOURS
MON – SUN | 10 AM – 10 PM
Our Studio began as Nordic Studios in 2017. The studio was born out of the desire to produce quality photography that is a blend of comfort, fun, and aesthetics.
It wasn't long before Our Studio achieved just that. And it continues to do so to this very day.
After its rebranding, Our Studio evolved into a space that isn't limited to one genre of photography. Anyone is welcome to use the space provided in the studio, which is all inclusive of equipment, amenities, and props so that clients can achieve the best photos possible.
Highlights
Cyclorama studio on-site
A large variety of instagrammable props
Affordable studio rental rates
Affordable photography rates
Quick booking
14. Fion Boon Photography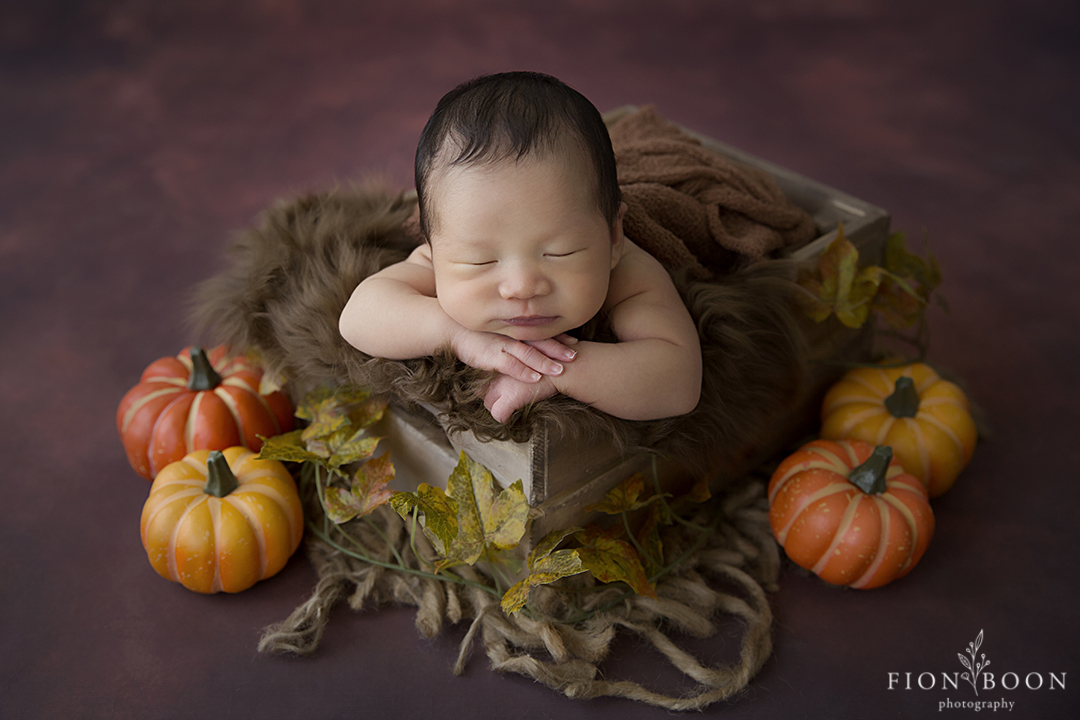 Established in 2016, Fion Boon is a photography studio that was born out of husband and wife duo Elmer and Fion's passion, courage, and spirits of adventure.
A goal of the pair in opening Fion Boon is to capture life's most precious milestones. It began with newborn photography and has gradually included other genres of photography like maternity, cake smash, and even event photography.
Highlights
Extremely patient and professional
Comfortable photo shoots for babies and kids
15. MamaMiyo Photography
MamaMiyo Photography is a humble studio located in Upper Serangoon that specialises in maternity and newborn shoots. Lesley, the photographer at MamaMiyo, strives to provide the best experience for all of the studio's clients.
When it comes to taking photos of children and babies, Lesley is a pro. She's careful with the children and patient as well. This attitude has led to countless photos turning out well since it helps her create a calm and comforting environment for her models.
Highlights
Patient with kids
Reasonable rates
16. Babygraphy
Babygraphy may be young, having only been established in 2019, but they have accomplished so much in that short amount of time.
Between then and now, they have helped countless clients capture beautiful shots of their children — an important feat considering how children grow up in a blink of an eye.
So, if you're interested in preserving your family's most precious memories at a great, affordable price, contact Babygraphy today.
Highlights
Patient and professional staff
Creates fun and relaxed atmosphere for kids
Great with children
17. Theresa Olesen Portraits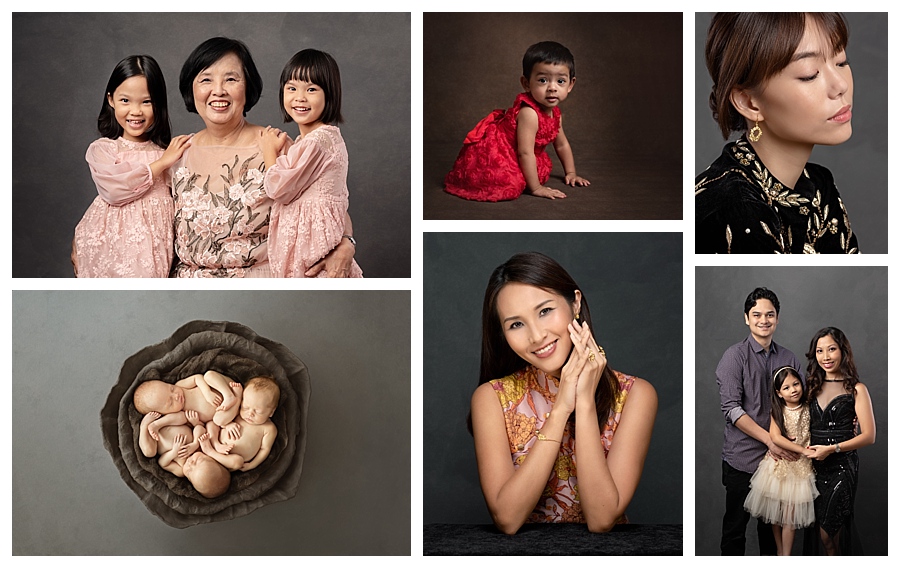 BEST FOR
Personalized Portrait Photography
SCOPE OF SERVICES
Women's Beauty Portrait – Offer
Maternity
Newborn photographer
Babies
Children & Teens
Family and Mummy & Me
Women's Beauty
Personal Branding & Headshots
Outdoor photo session
PRICING
Inquire
WEBSITE
https://www.theresaolesenportraits.com/
ADDRESS
Berrima Rd, Singapore 299932
CONTACT DETAILS
"[email protected]
+65 9754 1759"
OPERATING HOURS
N/A
Theresa Olesen is a multi-award winning photographer known for her great skills in capturing images. She is recognized internationally by photography associations such as The Guild of Photographers, SWPP, and The National Photographic Society in the UK.
Her photo sessions, especially portrait shoots, are tailored to the client's preferences– a client's wants and needs are sure to be accommodated. Her studio creates an organized portrait session for the client, may it be for maternity, newborns, babies, children, or adults.
If you desire a professional and client friendly photo session, contact Theresa Olesen Portraits and head over to her studio in Bukit Timah, Singapore.
Highlights
Easy to work with
Captures emotions and feelings perfectly
Great set-ups
Child friendly environment
Customer Reviews
5-star reviews left by very satisfied customers prove just how great Theresa is. Below is one of the most appreciated feedback:
"I had a really really lovely session with Theresa. Her photo studio is absolutely incredible. I felt like I was in a movie set. She made me feel comfortable and made it easy for me to pose. When I saw the pictures I was in the wow and felt really happy with the quality of the pictures. Theresa is really professional. I would go again for sure for my next photo session."
18. New Age Photo Studio
BEST FOR
Quality Photography
SERVICES
Wedding Photography

Maternity Photography

Newborn Photography

Family Photography

Portrait

WEBSITE
https://www.newagestudiosg.com/
ADDRESS
37 Lorong 23 Geylang Yuli Industrial Building #08-01B S388371
CONTACT DETAILS
+65-94555816 | [email protected]
OPERATING HOURS
10:00am to 10:00pm
New Age Studios has been providing its photography services since 2016. Since then, they have helped countless clients capture their best moments and preserve it in the form of photography to create an ever lasting effect.
They may have started out with portraits, but the studio has since ventured into other genres of photography. Nowadays, they offer both indoor and outdoor shoots as well.
Every shoot is inspired by you, and will be crafted by the Studio to make it into a fine piece of imagery. It is assured that New Age Studios will help you create lasting memories in every moment that is captured from your special occasions.
Highlights
Indoor and Outdoor Photoshoots
Portraits
Skilled Photographers
19. The Beauty Box Studio
| | |
| --- | --- |
| BEST FOR | Photography and Styling service |
| SERVICES | Corporate Sessions, Execute Corporate, Premier Corporate, Makeover Sessions, Couple Sessions, Family Sessions, Convocate Sessions, Outdoor Service |
| WEBSITE | http://www.thebeautyboxstudio.com/ |
| ADDRESS | 452 Chan Brothers Building, North Bridge Road, 02-00, Chan World Holidays, 188733 |
| CONTACT DETAILS | |
| OPERATING HOURS | Monday – Saturday: 11am–7pm |
Photography services at the Beauty Box Studio is unlike any other. Their team isn't only talented at capturing your special moments, they also offer the option to glam you up for the shoot!
Since it first opened in 1998, Beauty Box has gone through countless changes. The team at Beauty Box prides themselves in producing the best photos, ensuring that every story is told in every frame capture.
These days, the studio offers customised shoots, curating beautiful sets that any client would want for their sessions.
Highlights
Beautiful makeovers
Excellent service
Creative shots
Professional works
20. White Room Studio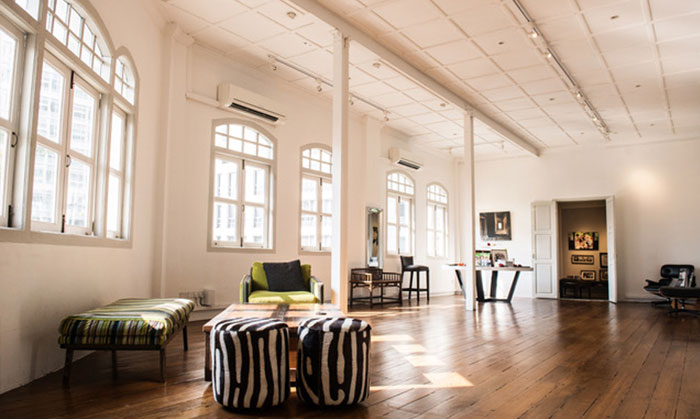 BEST FOR
Beautiful studio
SERVICES
Family & Kids Photography
Family – Multi Generation Photography
Graduation Photography
Maternity Photography
Newborn Photography
First Year & Cake Smash Photography
Pet Photography
Glamour Photography
Couple Photography
Bridal Photography
Corporate Photography
WEBSITE
https://www.whiteroomstudio.com.sg/
ADDRESS
219 River Valley Road . Level 2
Singapore 238277
CONTACT DETAILS
OPERATING HOURS
Monday – Friday:10am – 7:30pm
Sunday:10am – 6:30pm
Saturday:closed
White Room Studio is a family-owned business that first began operating in 2009. Since then, the studio has built itself up to be one of the best in Singapore, curating the most amazing sets of photos for every client.
Offering a 2400 sq ft space restored from a heritage spot, White Room Studio offers endless possibilities when it comes to shoots. From the set to the actual photo taking process itself, the studio never fails to deliver quality work in the span of a few hours.
Whether you'd want to be shot outdoor or in the comforts of the heritage place, you're sure to receive beautifully shot pieces that you'd want to keep forever.
Highlights
Great Lighting
Amazing services
Professional photography work
21. Bambini Photography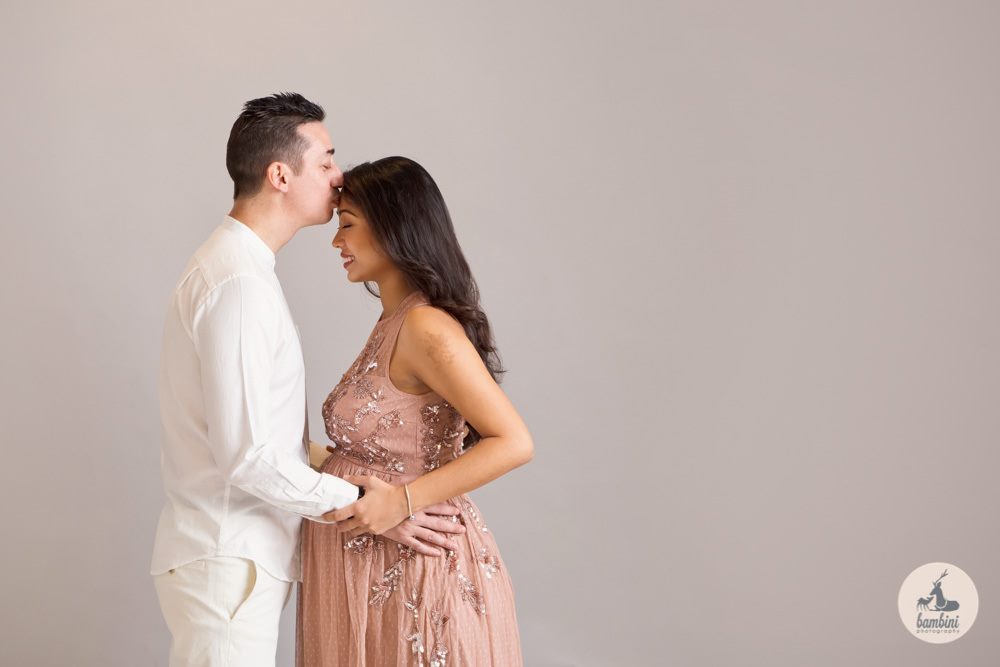 | | |
| --- | --- |
| BEST FOR | Family photography |
| SCOPE OF SERVICES | Maternity, Newborn, Baby, Family, Extended Family, Graduation, Corporate Portraits |
| PRICING | Inquire |
| WEBSITE | http://www.bambiniphoto.sg/ |
| ADDRESS | 62 Ubi Road 1 #10-24 & #10-05, Oxley Bizhub 2, Singapore 408734 |
| CONTACT DETAILS | 8717 1558 | [email protected] |
| OPERATING HOURS | Photoshoots Available 7 Days a Week; Backend Office: Mon – Sat: 9am to 5pm |
Bambini Photography have been photographing expectant mums, babies and families since 2009. The most impressive thing about them is their extensive selection of studios. You can have maternity, newborn, family, babies, children and corporate photography in their studios. They even have an adult sized bath tub in their studio for maternity milk bath photoshoots.
Whether you have a small or big family, they can accommodate up to 25 people in their large studio, capture beautiful moments with your loved ones, and help you have fun!
They've consistently been rated Top 10 Family Photo Studios in Singapore by various online and offline media and gained a lot of awards including the Singapore Prestige Brand Award 2017. They also hold trademarks to the brand around the region, making them one of the go-to places for the best family photography in Singapore.
Highlights
Large suite of photography services.
Quick turnaround of images and online selection of images.
4 dedicated studios on-site to cater to different genre of photography.
Customer Reviews
Here is a testimonial from a previous client of the studio:
"We recently had some family photos taken with Bambini Photography and were very happy with the complete experience, from the photo session to the resulting photos and canvas prints. The session was quicker than we had expected, light hearted and fun. The photos are fabulous!! The photos for selection arrived promptly, as did the canvas prints which we ordered. Thank you to the team at Bambini Photography for a great experience and lasting memories." -Kerrie Benham
22. Gloria Photo Studio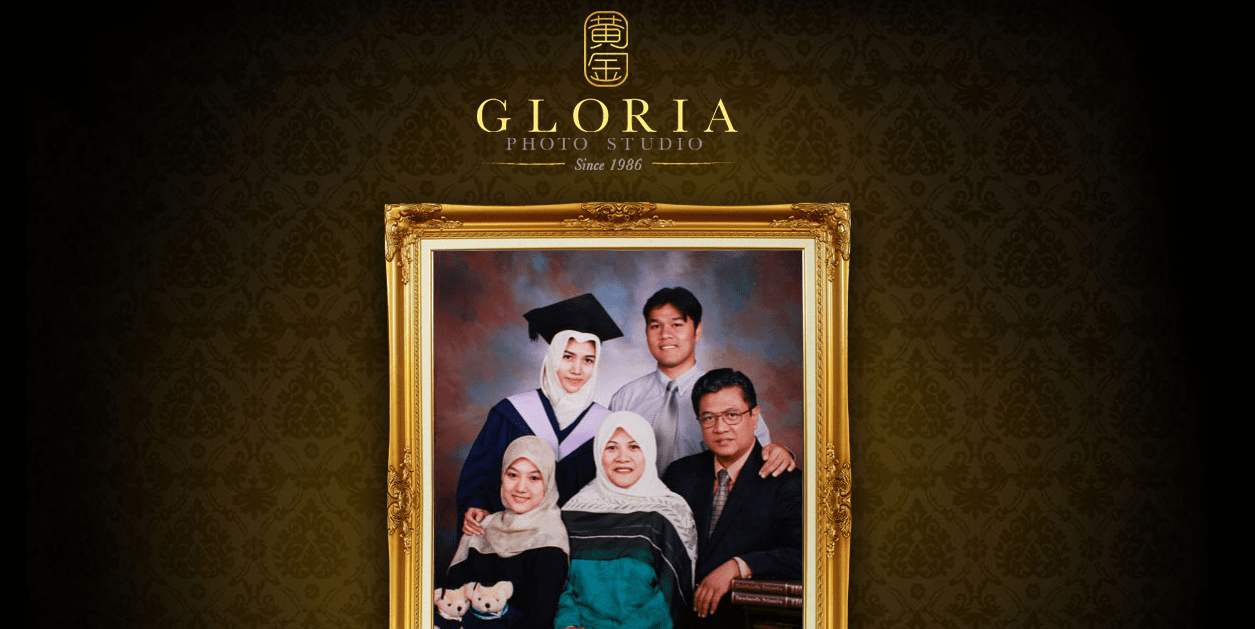 BEST FOR 
Quality Photography
SERVICES
Family Photography, Convocation, Graduation, and Corporate
WEBSITE
http://www.gloriaphotostudio.com/
ADDRESS
1 Irving Pl, #06-13, Singapore 369546
CONTACT DETAILS
(65) 6538 4883 |

[email protected]

OPERATING HOURS
Monday – Sunday, 12:00 PM – 7:00 PM (except Wednesday)
With over 34 years of experience, Gloria Photo Studio has grown into one of most trusted and best photo studios in Singapore. It offers family, graduation, bridal, and even corporate photography, providing clients with long lasting quality photos.
What's more, it has also received countless awards over its years of operation. This only proves that the quality of its services has never wavered throughout the years.
It's also committed to meeting the demands and expectations of customers through beautiful and creative photographs.
Highlights
34 years of experience
Skilled photographers
Multi-award photo studio
Customer Reviews
Take a look at what clients have said about the services of Gloria Photo Studio:
"We had our family photo taken here at Gloria in Nov 2019. They have all the graduation gowns from the universities my children graduated from. No hassle, beautiful photos taken. Size and frames settled within the same afternoon, and we got them all good quality prints and frames!! Great!!"
"I would like to express my deepest and sincerest thank you to your photographer and everyone else in your team who dedicated their time, effort and professionalism in our photos. I am very pleased and satisfied with the end products. Mr Heng had captured our best smiles and encapsulated the best moments and our smiles in the pictures. I love the photographs."
23. Tomato Photo
BEST FOR
High Quality Photo Studio
SERVICES
GENERATION FAMILY PHOTOGRAPHY
FAMILY PORTRAIT PHOTOGRAPHY
GRADUATION PORTRAIT PHOTO
NEWBORN PHOTOGRAPHY
SIMPLE NEWBORN PHOTOSHOOT
PET PHOTOGRAPHY
MATERNITY PHOTOGRAPHY
BABY & CHILDREN PHOTOGRAPHY
STUDIO + OUTDOOR
BIG FAMILY + OUTDOOR
SENIOR PORTRAITS SINGAPORE
BLACK AND WHITE PORTRAIT
EMERALD HILL SINGAPORE
FORT CANNING PARK
MARINA BAY PROMENADE
WEBSITE
https://tomato.sg/
ADDRESS
62 Ubi Road 1 #10-23, Singapore 408734
CONTACT DETAILS
+65 88580088 | [email protected]
OPERATING HOURS
Daily: 8am–5pm
Tomato Photo began its journey in 2008. Since then, the studio has garnered countless awards and attention both locally and internationally.
The team at Tomato Photo constantly strives to prove all of their clients with the best photo shoot experience alongside expertly produced photos. Not to mention the fact that they're also great with kids, allowing for seamless sessions.
Tomato Photo's studio is a thing of beauty as well, flexible in that it can be transformed into anything. The best thing about it is that Tomato Photo's rates are easy on the wallet as well.
Highlights
Great with kids
Excellent customer service
Best value
Wheelchair-friendly studio
24. The Studio Loft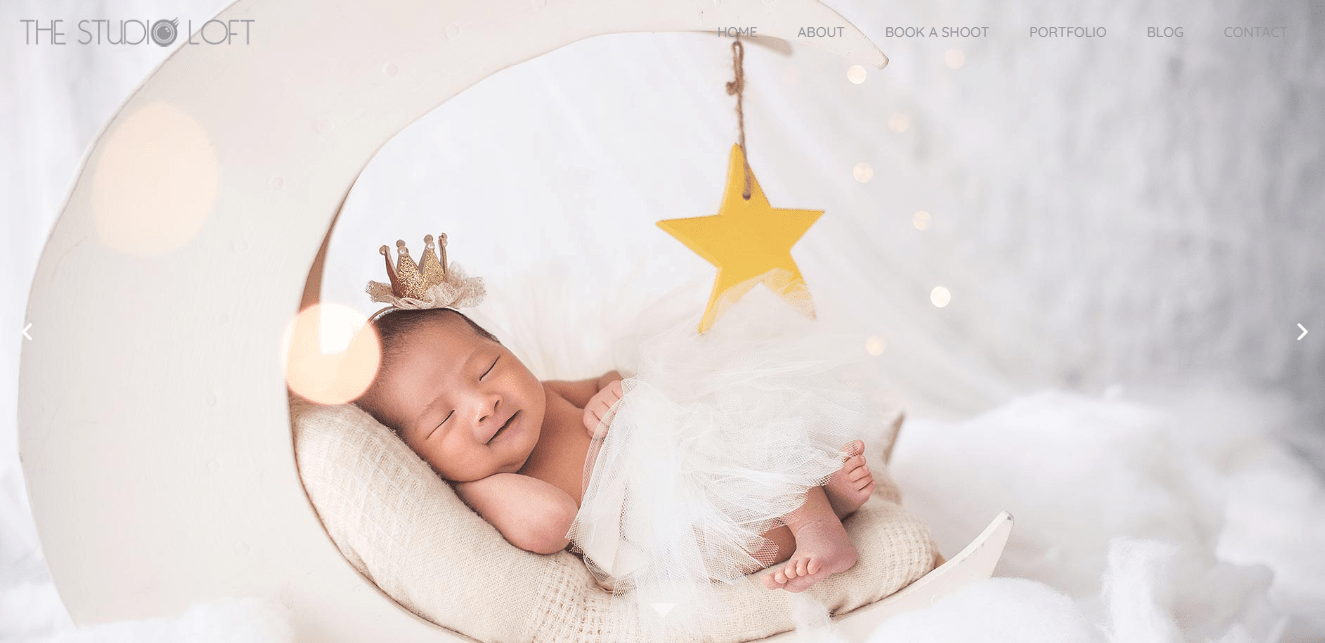 | | |
| --- | --- |
| BEST FOR  | Family Photography |
| SERVICES | Newborn Photography, Pregnancy Photography, and Family Photography |
| WEBSITE | https://thestudioloft.com.sg/ |
| ADDRESS | 71 Ubi Road 1, #09-39, Oxley Bizhub, Singapore 408732 |
| CONTACT DETAILS | +65 6235 3696 |
| OPERATING HOURS | Monday – Saturday, 10:00 AM – 5:00 PM |
If you're planning to have a family photoshoot soon, then hiring the services of The Studio Loft would have to be your top option. It specialises in family, newborn, and even maternity photoshoots.
Another thing worth noting about The Studio Loft is its all-women team of photographers. So, it's the ideal option for women who want to have their photos taken before giving birth — which is why it's named one of the best photo studios in Singapore.
The Studio Loft photoshoots can also have their own themes. Customers can choose whatever theme they want as long as it can be accommodated by the photographers.
Highlights
Themed photography
Women photographers
25. Macpherson Studio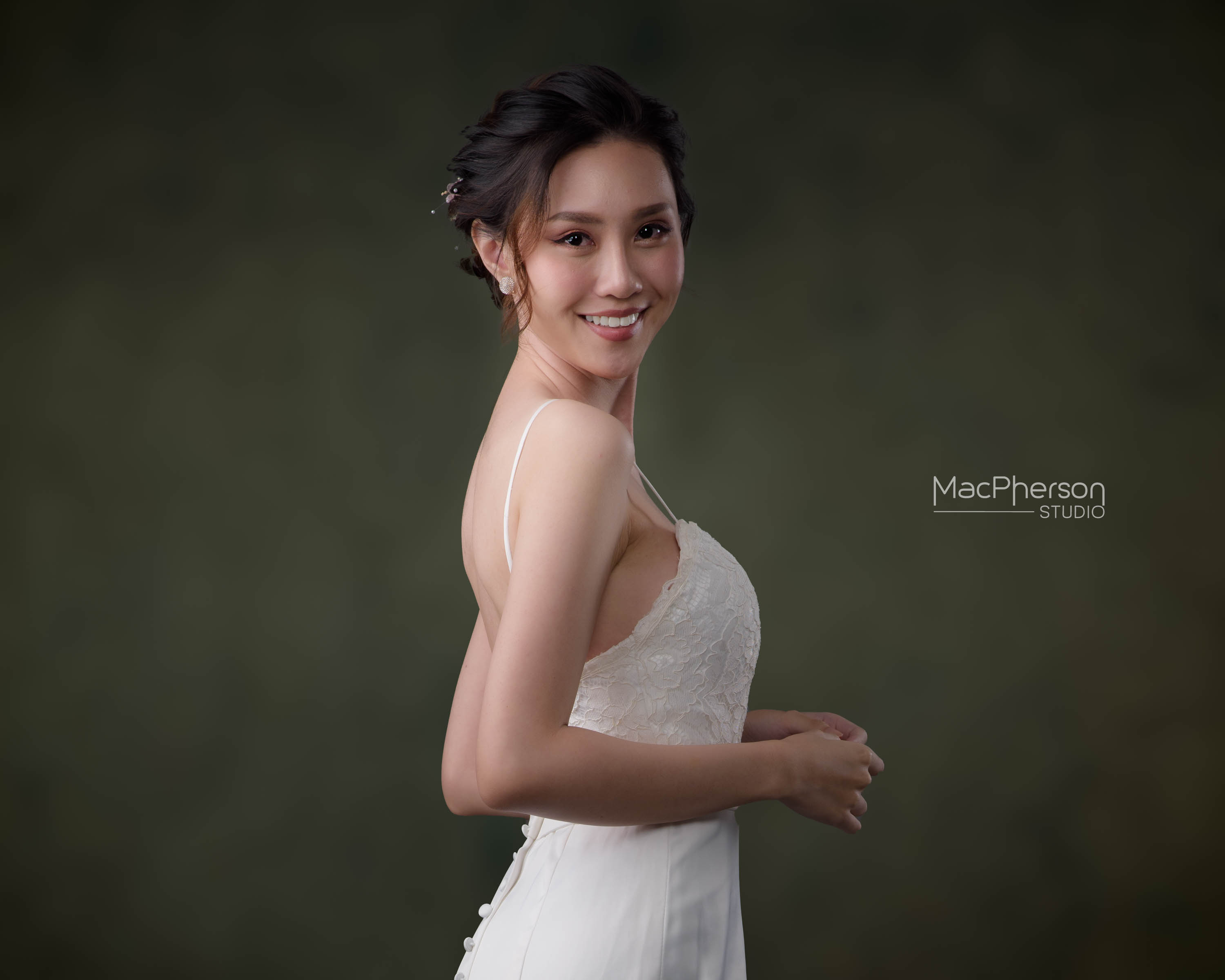 | | |
| --- | --- |
| BEST FOR | Professional photoshoots |
| SERVICES | Commercial and Corporate Marketing Photography, Family, Graduation Photoshoots, Executive Portraits |
| WEBSITE | http://macphersonstudio.com/ |
| ADDRESS | 14 Arumugam Rd, #03-08 LTC Building C, Singapore 409959 |
| CONTACT DETAILS | +65 9879 5173 |
| OPERATING HOURS | Daily: 9am–10pm |
Macpherson Studio is one of the most booked photography service in Singapore. Their white room definitely hits different with how talented and creative each of their photographers are. From good lighting, to eye-catching props, you're sure to have fun with what they do!
Their services include both commercial and personal offers. They can do professional advertisements for marketing or even just a simple family portrait. Their versatility is much applauded by the people and the quality of their work never fails.
Macpherson Studio's goal includes creating a comfortable environment for their clients and ensuring the great outcome of each frame shot for them. With them, you'll be able to receive pictures that will certainly be part of a wonderful memory that you can look back to in the future.
Highlights
Spacious area
Clutter-free studio
Natural lighting
Solid and reliable equipment
26. The Kyt Studio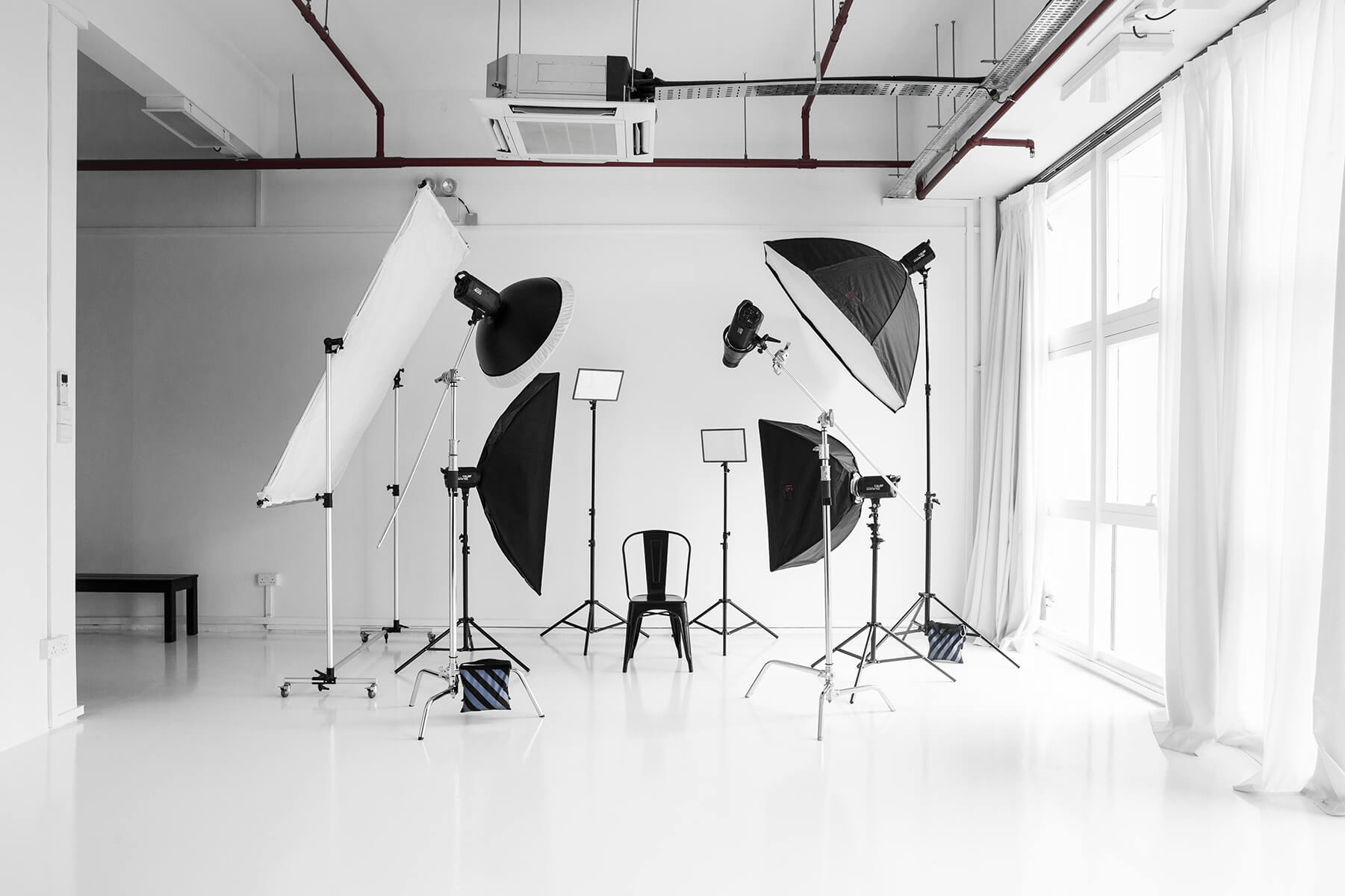 The Kyt Studio is the perfect place for studio photography! Measuring over 1,000 square feet of land, you'll surely find a spot that will best suit the concept that you have in mind.
The business offers a wide variety of services — portraiture, pet photography; small-scale video productions, studio rental, and even live streaming.
The team at Kyt Studio believes in storytelling through imagery. Combining an astute aesthetic sense with technical expertise, they aspire to make the best of every image. It helps that the studio is well-equipped, has a variety of backdrop options, and offers affordable rates. Be sure to check out their portfolio and be amazed at what they can do for you!you!
Highlights
Natural light from full-length windows
High-quality equipment
Variety of coloured backdrops
Professional staff
27. Snappy Fly
| | |
| --- | --- |
| BEST FOR | Hassle-free brand photography |
| SERVICES | Product Photography, Product Content Writing |
| WEBSITE | https://www.snappyfly.com/ |
| ADDRESS | 21 Bt Batok Crescent, #12-84 WCEGA Tower, Singapore 658065 |
| CONTACT DETAILS | [email protected] | +65 6262 6162 |
| OPERATING HOURS | Monday – Friday: 10:30am–6pm |
E-commerce is all about branding and using good photos of one's items. This is why it's critical to work with a photo studio that can deliver on both, so that your business can thrive as it captures your customer's attention at first glance.
Introducing Snappy Fly, a photo studio that has never produced a single, lousy photo! They make sure to photograph every item in a flattering angle, with a white background to create that simple, but elegant look.
Posting on social media? They can even take it in an artsier way! It doesn't matter which style you're going for, since Snappy Fly excels at both!
Highlights
You can pay only for pictures that you like
Great customer service
28. Vision Photography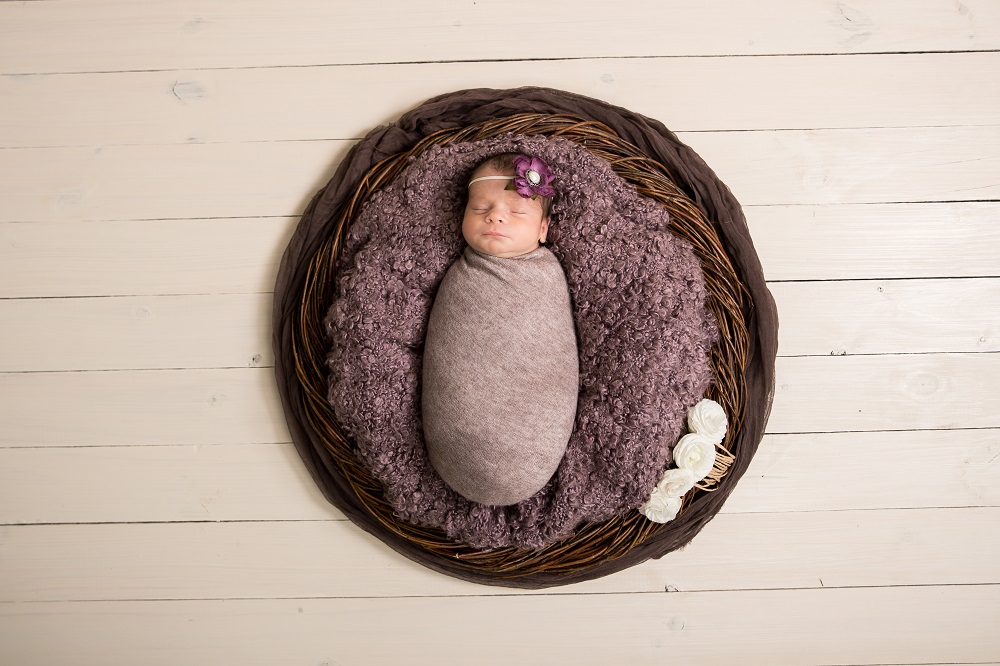 BEST FOR

All-Inclusive, simple and affordable photography packages.

SERVICES

Family

Maternity & Newborn

Weddings & Engagements

WEBSITE

http://www.djparkervisionphotography.com/

ADDRESS

West Cove Condo, 12 West Coast Crescent, #07-05, Singapore, 128042

CONTACT DETAILS

+65 9179 9439 | [email protected]

OPERATING HOURS

7 Days per week
Vision Photography was started by Daniel Parker in London in 2014 and relocated to Singapore in 2016. During his family shoots Daniel prides himself on having a fun energy and approach to achieve genuine smiles. He has many years' experience photographing children of all ages in schools and nurseries. Daniel loves to adapt to each child's personality and age to get the most out of each shoot, making it a fun experience for everyone, including Mum and Dad!
Over the years he has honed his skills of newborn photography to capture these precious moments in a creative, natural and safe manner so the parents feel relaxed and comfortable throughout. Daniel has often been called the "baby whisperer" by parents at the end of their session because of the way he was able to handle and sooth their baby. He takes a tailored approach to each shoot in terms of client's likes and dislikes, so they end up with photos that they love.
Daniel also believes that weddings and family go hand in hand. He has worked with many couples all over the world to help capture their precious destination wedding and engagement photos. Some of these include Singapore, Malaysia, England, Australia, Wales, Montenegro and Greece. 
Highlights
A 100% record of 5-star reviews on Facebook from previous clients with over 60+ reviews

A full professional studio in a relaxed home setting

Receive 40-50+ high resolution digital photos with no extra costs (150-350 photos for weddings)

Tailored approach to every client's shoot
Customer Reviews
Here is what their client had to say about its services:
"From the initial enquiry and lengthy email conversation to discovering our goals and accommodating our requests, Dan was simply fabulous! Super professional and thorough, he put great effort to learn our preferences and made some fantastic suggestions of his own. It was our first maternity shoot, but Dan made us feel so much at ease with his humour and understanding nature and kept the entire shoot very natural and relaxed. We also planned a newborn/ family session with him. But were nervous that our 4-week-old baby may not be comfortable during the photoshoot at the studio or we may end up not achieving the poses and pics we really wanted! But thanks to Daniel and our luck with Zubin, it went so smooth. Dan is incredible with babies, super patient and has some amazing tips to share. We are thrilled with the pics from both the maternity and newborn/family photoshoot. I would absolutely recommend him for his passion, energy and skill with the camera to everyone seeking to creating lovely memories with a fabulous photographer."
29. New Age
BEST FOR
Capturing life's greatest moments
SCOPE OF SERVICES
Wedding Photography

Maternity Photography

Newborn Photography

Family Photogtraphy

Portrait

PRICING
Inquire
WEBSITE
https://www.newagestudiosg.com/
ADDRESS
37 Lorong 23 Geylang Yuli Industrial Building #08-01B S388371
CONTACT DETAILS
 +65-94555816 | [email protected]
OPERATING HOURS
10:00am to 10:00pm
New Age Photo Studios began its operations in 2016. From then till now, the studio has rendered its services to the people, helping countless clients immortalise special moments through photography.
The studio may have first started out with portrait photos, but it has since then ventured out into other forms of photography. Some to note are wedding photography and maternity shoots.
Indoor or outdoor shoots, it doesn't matter with New Age. Their team of highly skilled individuals can and will help bring any idea into reality.
Every shoot is inspired by you, and will be crafted by the studio to make it into a fine piece of imagery. It is assured that New Age Studios will help you create lasting memories in every moment that is captured from your special occasions.
Highlights
Indoor and Outdoor Photoshoots
Portraits
Skilled Photographers
Covers the other aspects of the customer's project
30. Shutter Turf

BEST FOR
Capturing life's greatest moments
SCOPE OF SERVICES
Birthday Photography
Family Photography
Newborn Photography
Pet Photography
Portrait Photography
Real Estate Photography
Vacation Photography
Wedding Photography
Photography Packages
Promotions
PRICING
Inquire
WEBSITE
https://www.shutterturf.com/
ADDRESS
CONTACT DETAILS
 + 65 31292422| [email protected]
OPERATING HOURS
Shutter Turf is an on-demand professional photography booking service. With their professional photographers, they offer high quality photography services to people for an affordable price.
As an advantage of being an online photography  provider, you can avail of their services even if you need it in short notice. A common problem that Shutter Turf is looking to solve recently is providing photographers that will be nearby their clients.
Acquiring Shutter Turf's services is the easiest way to find a highly rated, expert photographer. If you need to have a photographer on standby, just give Shutter Turf a call– with them, you'll always have a photographer ready to capture your best moments.
Highlights
Online Photography Marketplace
High-Quality Professional Local Photographers
31. Momo Studio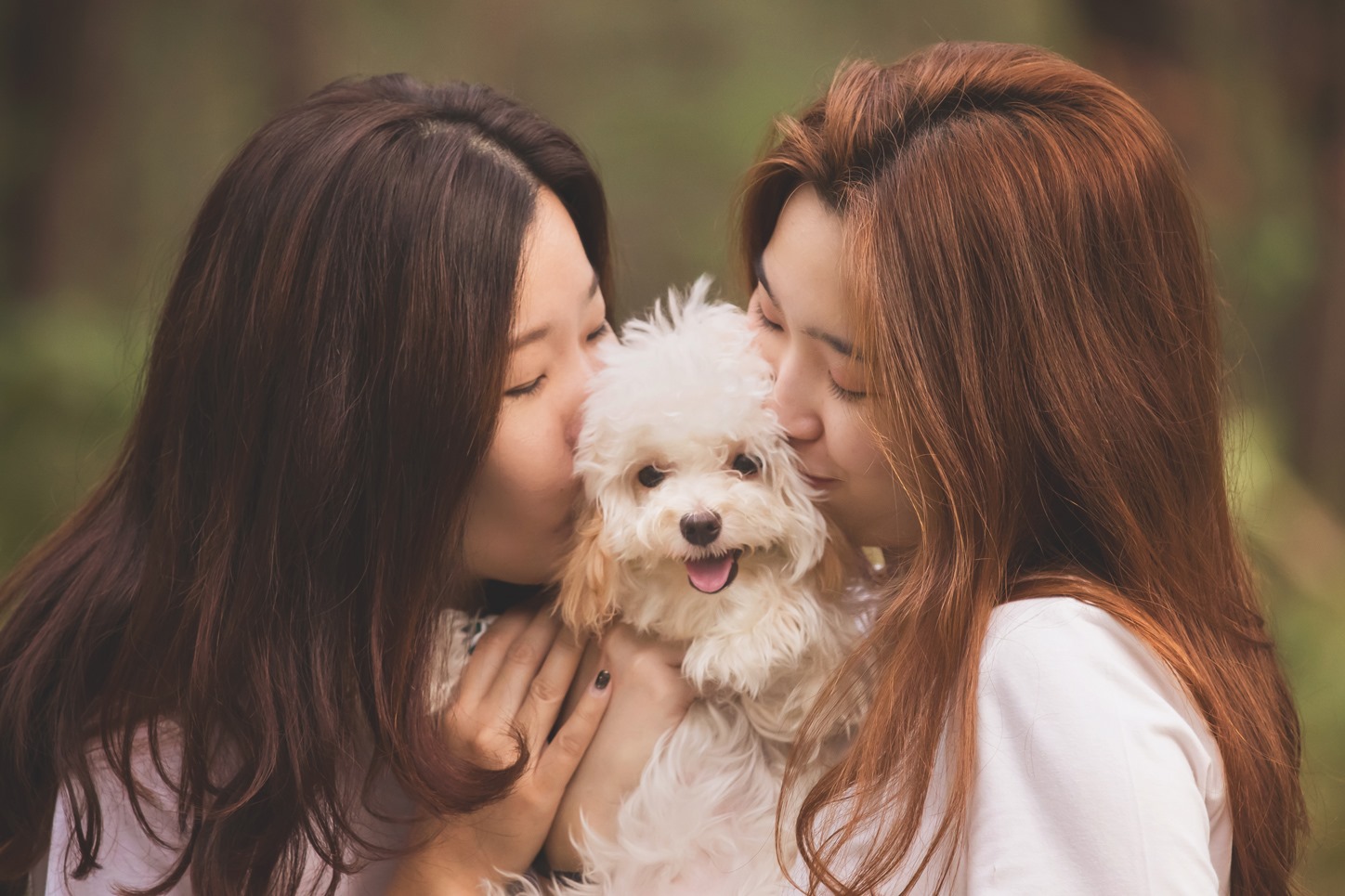 BEST FOR
Family & Pet Photography
SCOPE OF SERVICES
PRICING
Inquire
WEBSITE
http://www.momostudio.sg/
ADDRESS
62 Ubi Road 1 #10-23 Oxley Bizhub, 2, 408734
CONTACT DETAILS
92220684 | [email protected]
OPERATING HOURS
Mon – Fri: 10am – 5pm Sat: 8am – 3pm
Sun: 4pm – 7pm
Momo Studio is a boutique photography studio specialising in pet photography! Led by Master Photographer Yong En, Momo Studio focuses on creating pawsome portraits of your pets and family that you'll love. Capture these moments in her studio, in the great outdoors or at the comfort of your home! (Momo Studio is also named after Yong En's own doggy, Momo!)
Highlights
Booking and ordering process is fast and easy. Photographer is fun-loving, meticulous and loves working with people & pets.
Available on evenings, weekends & public holidays
Mobility-friendly, Kids & Pet-friendly studio
And with that, we conclude our list of the best photo studios in Singapore. We hope that you were able to pick at least one that you think can provide the services you're looking for.
If you know of other great photo studios in Singapore, share their names with us and we'll check if we can add them to our list.
For more options, you might want to check out our list of the best family photography in Singapore. Any of these photo studios can produce outstanding photographs of your family!