The 5 Best PC Games in Singapore for Beginners
Stepping into the gaming universe is quite exciting as you get to explore different quests. But if you're a beginner, given the long list of games that you can choose from, how will you know which ones are the best PC games in Singapore?
Well, let's go find out! We've listed some of the most accessible games that are easy to pick up and play but also challenging enough to boggle your mind. Whether you're into solving complex puzzles or wading through action-packed battles, we've got you a great selection of the best PC games in Singapore.
1. Firewatch
If you're very particular about the depth of the story, then you should try Firewatch. It's a single-player first-person video game.
You'll play as Henry, who decided to take on firewatch duties in a forested national park because he can't deal with his wife's critical health condition. The main plot will begin when a mysterious murder presents itself and as he gets to know the truth, he'll slowly realise why he's unable to cope with his wife's illness.
The gameplay includes wandering around the forest while talking to the person on the other end of a handheld radio. You'll be given a series of choices and every decision you make can change the character's perspective in life.
It's easy to play and it's thrilling at the same time. Even beginners can easily get into this!
Highlights
Award-winning adventure game
Single-player first-person video game
Compatible with Microsoft Windows, OS X, Linux
User Reviews
Reviewers were impressed by how the story unfolds throughout the game as well as with the voice acting and graphics. This is why it's widely known to be one of the best PC games in Singapore.
Here's a verdict written by IGN:
"Firewatch, then – on the strength of its gripping story, brilliant branching script, wholly convincing voice-acting performances, and stunning art direction – is easily one of my favourite and most memorable game experiences of this decade."
2. Minecraft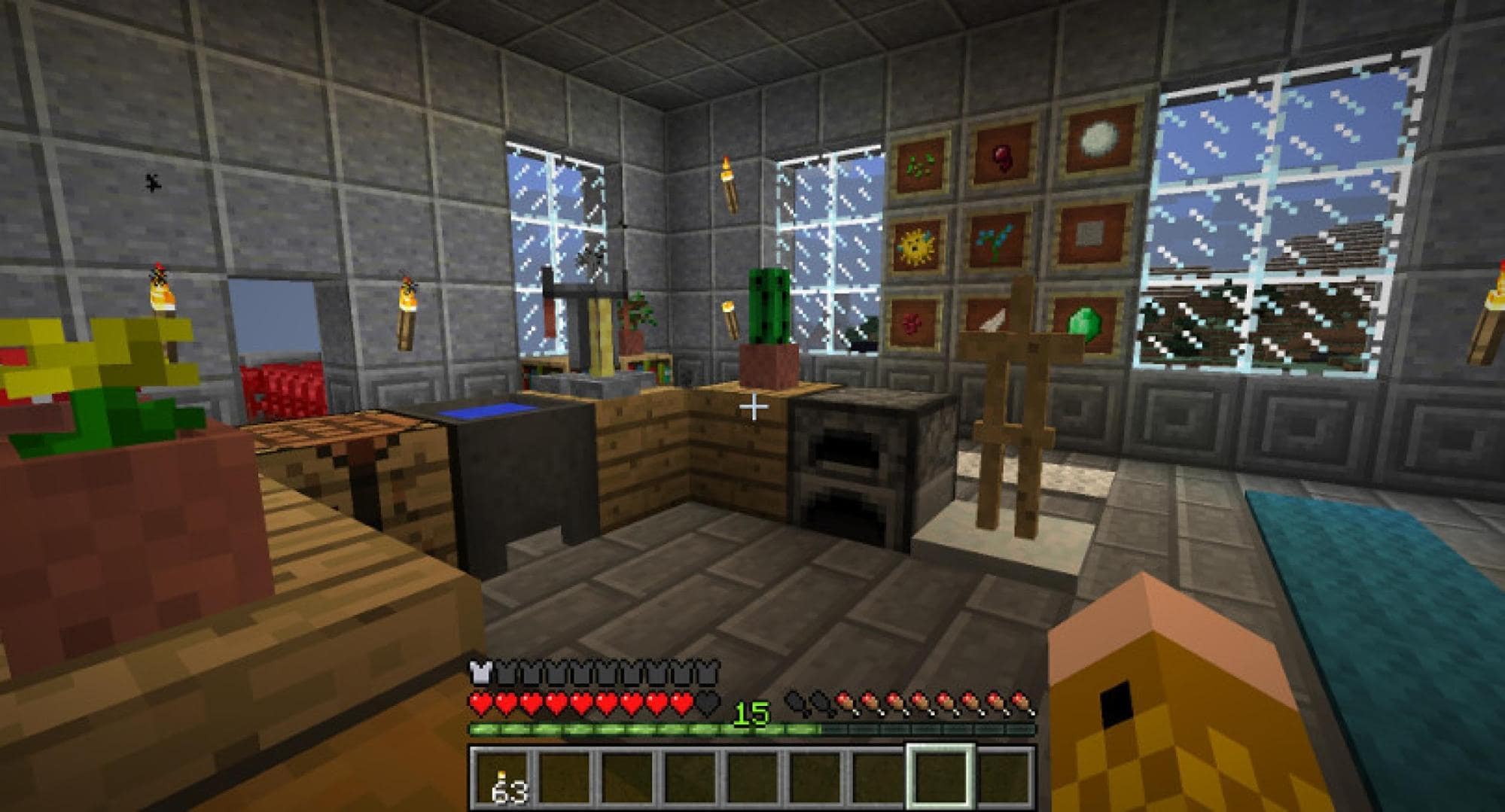 Minecraft may be old, but it's still one of the most well-known video games and it's also the ideal game for every beginner remotely into building their own game world.
It involves a simple concept in which you can maximise your strategic skills while fighting off zombies and monsters along the way — but there's no need to worry. The zombies are slow-moving so you shouldn't be too overwhelmed.
With this building game, you can learn how to be strategic and creative as you get to build your own shelter to live in, farm animals and vegetables, and more. In order to achieve these things, you need to search for minerals by digging into the ground until you find them.
It'll only take you an hour or less to get a grasp of its gameplay and once you've started playing, you might be surprised by how fun the game is.
Highlights
Mind-consuming gameplay
Online and local multiplayer
Compatible with Windows, Mac OS, and Linux
User Reviews
Many professional and novice gamers have enjoyed playing Minecraft because of the sense of accomplishment that they felt as they finished constructing their own house and other things. This is the main reason many consider the game as the best PC game in Singapore.
A reviewer from IGN wrote this feedback:
"Minecraft, more than any other game I know, isn't about playing it a specific way; it's an open-world, a blank page just daring you to jump in and do with it what you will. The question, then, isn't what you need to do to succeed, what's needed to win, but what are you willing to do to make your dreams come to life?"
3. The Walking Dead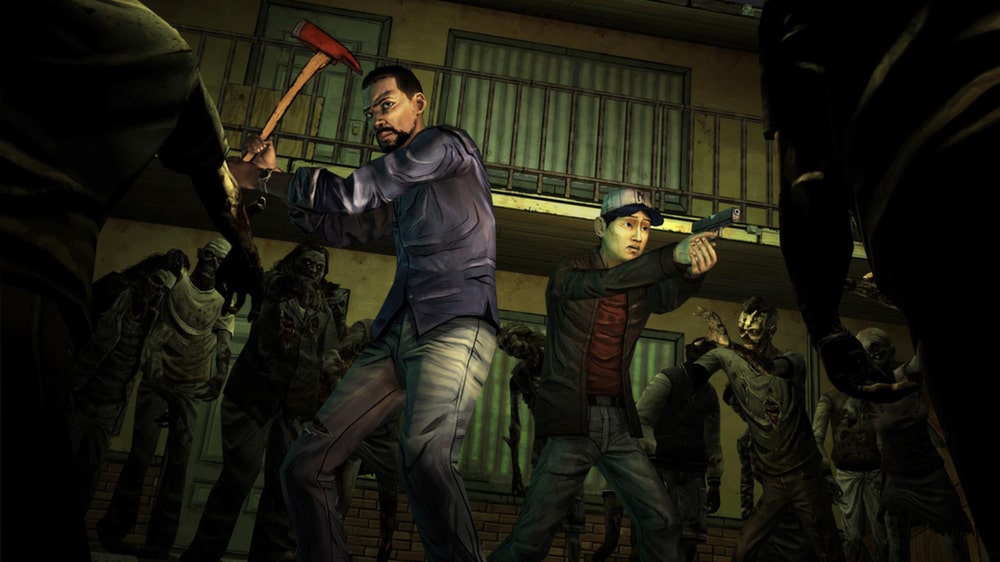 The Walking Dead is an adventure and interactive game based on the famous comic book and TV series of the same name. It's a movie-style game, so each game is split into a series of episodes where you need to protect a little girl through the apocalypse.
Players tend to be emotionally charged when playing the game because they need to make heartbreaking decisions just to survive. Many critics have also claimed that the story of the game is better than the TV show it's based on.
Highlights
Classic adventure game-style puzzle solving
Compatible with Windows, Mac OS, Linux
Customer Reviews
Most critics felt engaged with the emotional story plot of The Walking Dead, which is why they've also said that it can truly be the best PC game in Singapore.
An IGN reviewer gave this feedback:
"Don't mince words: The Walking Dead: The Game is something special. By giving players the option to craft relationships and make choices that fill out the story, The Walking Dead wraps you up in its events and makes you care in a way few video games can. Yes, there are moments where Lee's animations look jerky and technical issues remind you this is just a game, but the story is what's driving the action here, and it's a tale no one should miss."
4. Brothers: A Tale of Two Sons
In the gameplay of Brothers: A Tale of Two Sons, you control two characters at the same time. The story focuses on the bond between siblings and their journey to adulthood.
You'll play as two brothers who are in a fantasyland and need to deal with the wrath of nature, wars, giants, and monsters while finding a herb that can heal their dying father. Each level is full of surprises with fighting battles that require agility and alertness.
It's also filled with character arcs and adult themes with enchanting visual storytelling. It may involve some fast-paced action levels but it's still easy to play and navigate.
Highlights
Cut-and-dry action/adventure game
Co-op play in single-player mode experience
Compatible to Windows OS
Customer Reviews
Many players liked the story and visuals as well as the light gameplay of Brothers: A Tale of Two Sons. These are the reasons many have recommended the game and said that it's indeed one of the best PC games in Singapore for beginners.
A reviewer from Metacritic wrote:
"A lovely game, and the Switch port is quite lovely. The mechanics of the game is easy to learn. The atmosphere is very fitting into the setting. Definitely worthy."
5. Monument Valley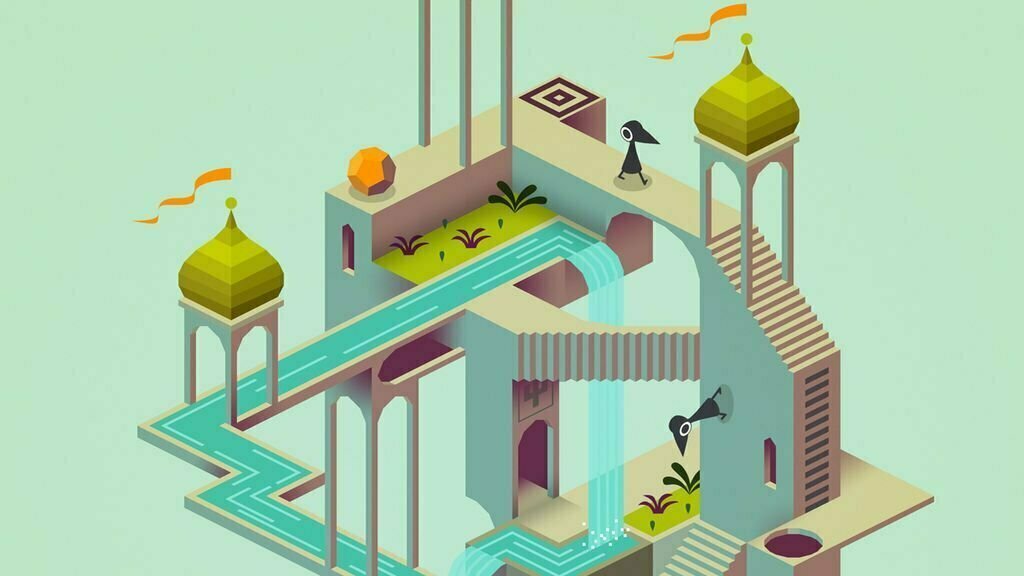 For those who enjoy solving complex puzzles, Monument Valley can be the best PC game in Singapore for you! It features minimalist visuals and designs but with intriguing puzzles.
You'll play as a princess trying to overcome obstacles by finding the right angle that perfectly matches with the broken path sections that you need to go through. It doesn't involve a heart-wrenching story but it can be adventurous in its own special way.
As you unlock each level, you'll encounter a higher difficulty of puzzles — you may even think that some are impossible to solve.
Highlights
Tricky landscapes and optical illusions
Charming visuals
Compatible with Windows
Customer Reviews
Monument Valley has captured the interest of many reviewers because of its wonderful visuals, music score, and of course, brilliant puzzle structures. A reviewer from PC World left this feedback:
"It's obvious, from the pretty, detailed landscape, the fantastic (yet oddly logical) game mechanics, and the haunting musical score, that developer has put its soul into this game. Everything about Monument Valley feels like it has been laid out, thought through, heavily developed, and then thought through again"
And that's our list of the best PC games in Singapore! Have you already picked the one that you're most excited to play? If you have, then share with us what you expect from the game!
And to enjoy these PC games without suffering from back or neck pain due to long hours of playing, here are some of the best gaming chairs in Singapore that you can easily buy online!