Our 6 Favourite Dental Clinics in Pasir Ris
For those who are residing in Pasir Ris or near the area who urgently need a specialist to check on their teeth, this is the right page. Our list of the best dental clinics in Pasir Ris could be a great help for you!
A severe toothache can cause further problems if not addressed quickly. That's why we've listed only the best dental clinics in Pasir Ris and narrowed down your options to the most competent yet affordable services.
(Note: This list is in no particular order.)
dePacific Family Dental Clinic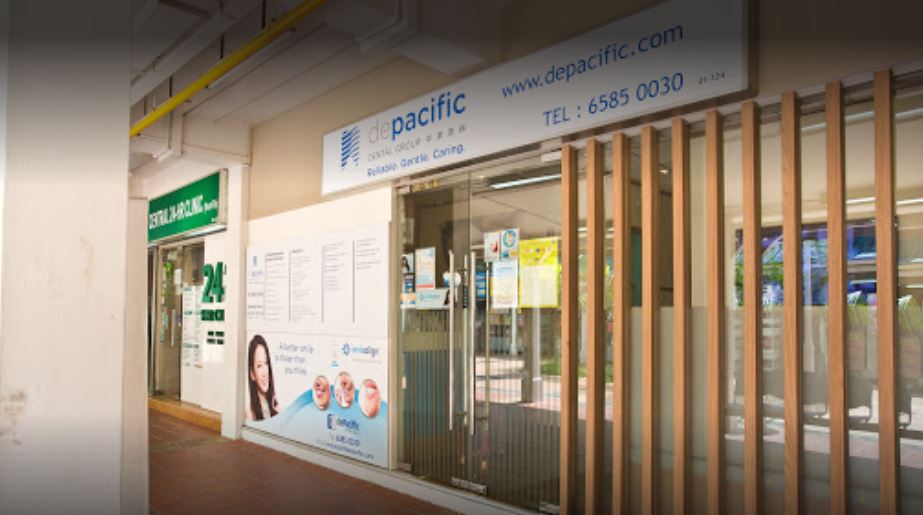 BEST FOR 
Personalised dental services for kids and adults
WEBSITE
https://depacific.com/
ADDRESS
Blk. 446, Pasir Ris Drive 6, #01-124, Singapore 510446
CONTACT DETAILS
(65) 6653 7569
OPERATING HOURS
Mondays to Fridays: 9am to 9pm
Saturdays to Sundays: 9am to 5pm
Public Holidays: Closed
The dePacific Family Dental Clinic can be the perfect choice for your kids and loved ones. They offer all kinds of dental procedures for all ages with affordable costs.
They specialise in general, advanced, and cosmetic dentistry, which is why they're one of the best dental clinics in Pasir Ris. This includes wisdom tooth surgery, dental implants, root canal procedures, whitening, crown and bridges, braces, and more.
Highlights
CHAS and Medisave accredited
Accessible locations
Excel Dental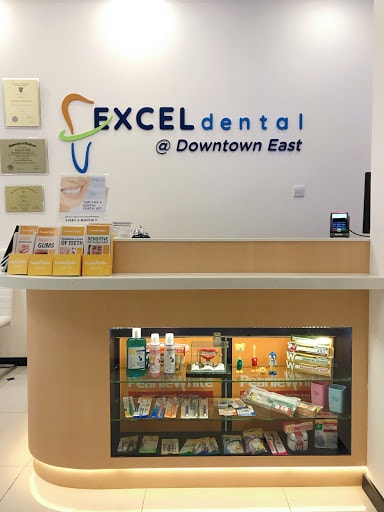 BEST FOR 
Routine dental checkup services
PRICING
Rates
WEBSITE
http://exceldental.com.sg/
ADDRESS
1 Pasir Ris Close #02-309 E! Avenue @ Downtown East, Singapore 519599
CONTACT DETAILS
+65 6284 2518
OPERATING HOURS
Mon – Fri : 9.00 am to 7.00 pm
Sat : 10.00am to 6.00pm
Closed on Sundays & Public Holidays
Excel Dental is managed by senior dental specialists who have gained accolades over the past years. Today, they share their knowledge and skills by providing a fair set of services.
This includes root canal treatment, dentures, dental implants, braces, bleeding gums, tooth whitening, and many more.
They also encourage routine dental checkups to maintain good oral hygiene and prevent further dental problems. As they offer these services along with their advanced technology, they're truly one of the best dental clinics in Pasir Ris.
Highlights
Children dentistry
CHAS and Medisave accredited
Luminous Dental Group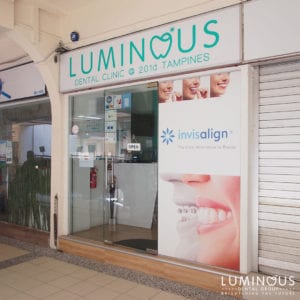 BEST FOR 
Children's dentistry, Customised rooms for kids
WEBSITE
https://www.luminousdentalgroup.com/finding-us/
ADDRESS
201D Tampines Street 21 #01-1139 Singapore 524201
CONTACT DETAILS
6785 2293
OPERATING HOURS
Weekdays: 9:30am – 9pm
Saturday: 9:30am – 5pm
Sunday: 9:30am – 1pm
*Lunch: 1pm – 2pm, Dinner: 5pm – 6pm
Closed on public holidays
Luminous Dental Group is very particular with their children's dentistry as some kids do have a phobia of dental treatment.
They provide specially decorated rooms to keep kids entertained and to lessen their fears of dental treatment. So, if you're struggling to bring your kids for a checkup, then you must visit this clinic.
This is one of the reasons why they're known to be the best dental clinic in Pasir Ris.
With their latest technology and skilled specialists, they also offer an inclusive range of treatments including scaling and polishing, restoration, extraction, wisdom tooth operation, braces, Invisalign, teeth whitening, crown and bridges, veneers, gum treatment, and more.
Highlights
Signature services
Children's dentistry
Q&M Dental Group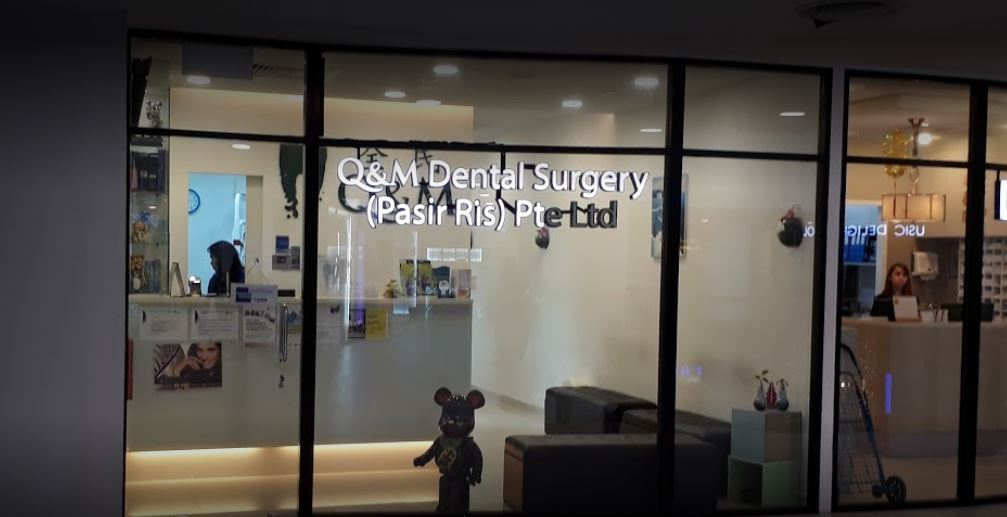 BEST FOR 
Dental treatments for pregnant women
WEBSITE
https://www.qandm.com.sg/
ADDRESS
1 Pasir Ris Central St. 3 #05-08/09 White Sands (Next to Pasir Ris MRT) Singapore 518457
CONTACT DETAILS
6583 0298
OPERATING HOURS
Weekdays: 9am–9pm
Weekends: 9am–5pm
As one of the longest-running dental centres on the island, Q&M Dental Group has established branches in different cities, making them the largest dental care group in Singapore.
That's why they're able to offer a whole range of services such as nerve treatment, dental implants, gum disease, dentures, aesthetic, general, and children's dentistry, jaw surgery, and more.
They also provide corporate programmes that include dental benefits like clinical visits with affordable costs. With this range of offerings, they've become one of the best dental clinics in Pasir Ris.
Highlights
Dental emergencies
CHAS and Medisave accredited
Advanced Dental Group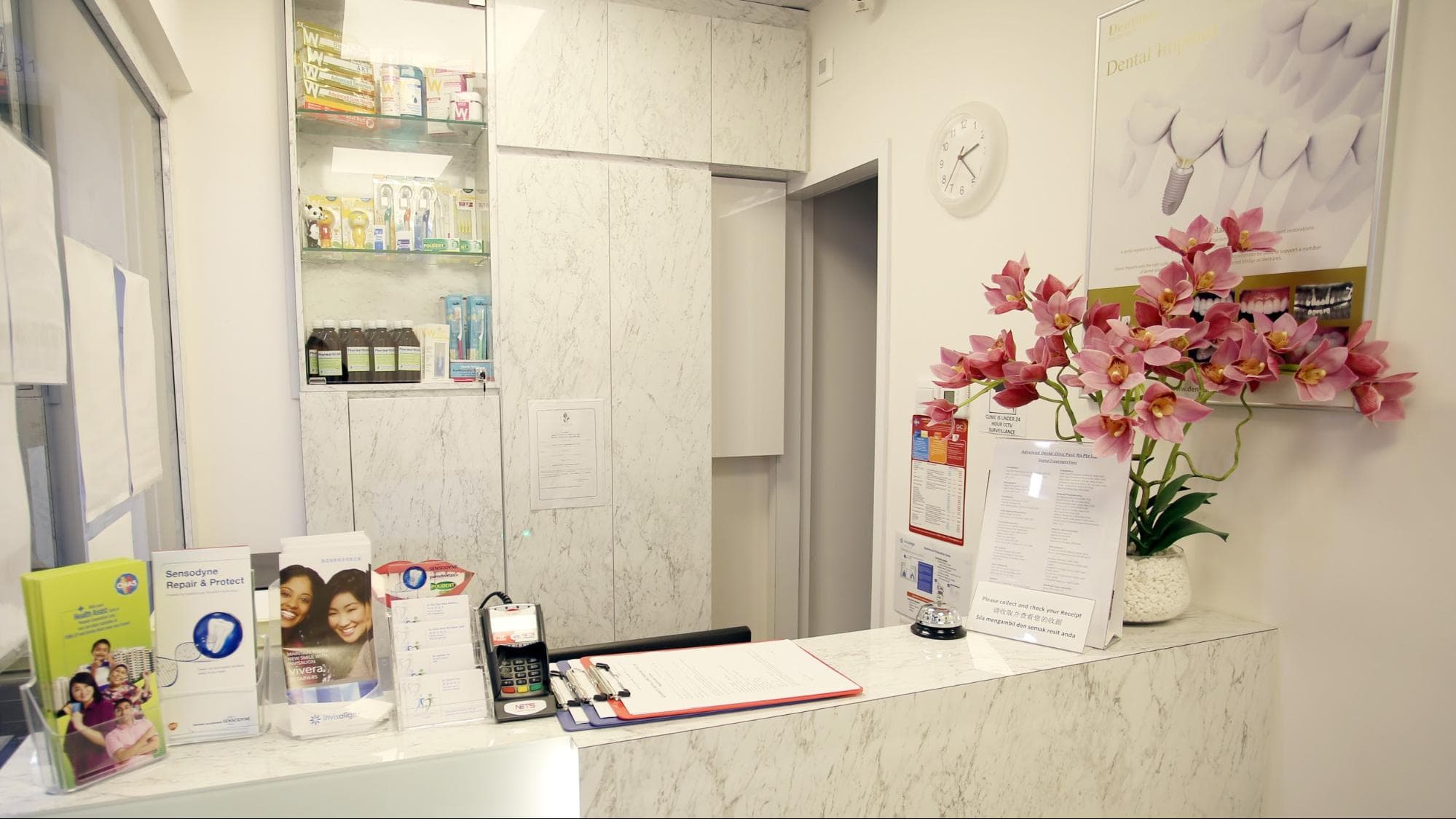 BEST FOR 
Flexible payment plans
PRICING
Rates
WEBSITE
https://www.advanceddental.com.sg/
ADDRESS
Blk 259 Pasir Ris St 21 #02-32 Loyang Point S(510259)
CONTACT DETAILS
+65 8684 1000
OPERATING HOURS
Monday to Friday: 9am-9pm
Saturday and Sunday: 9am-5pm
PH: Closed
Advanced Dental Group is another of our picks for the best dental clinics in Pasir Ris. It provides general dentistry, aesthetic dentistry, dental pain management, teeth replacement, oral surgery, orthodontics, children's dentistry, and dental sleep medicine.
So if you have medical or aesthetic dental concerns, they'll be able to give the most suitable solutions and treatments. They're also partnered with CHAS, Medisave, and the like, giving you more accessible options.
Highlights
Whole range of dental services
Insurance plans
1728 Dental Practice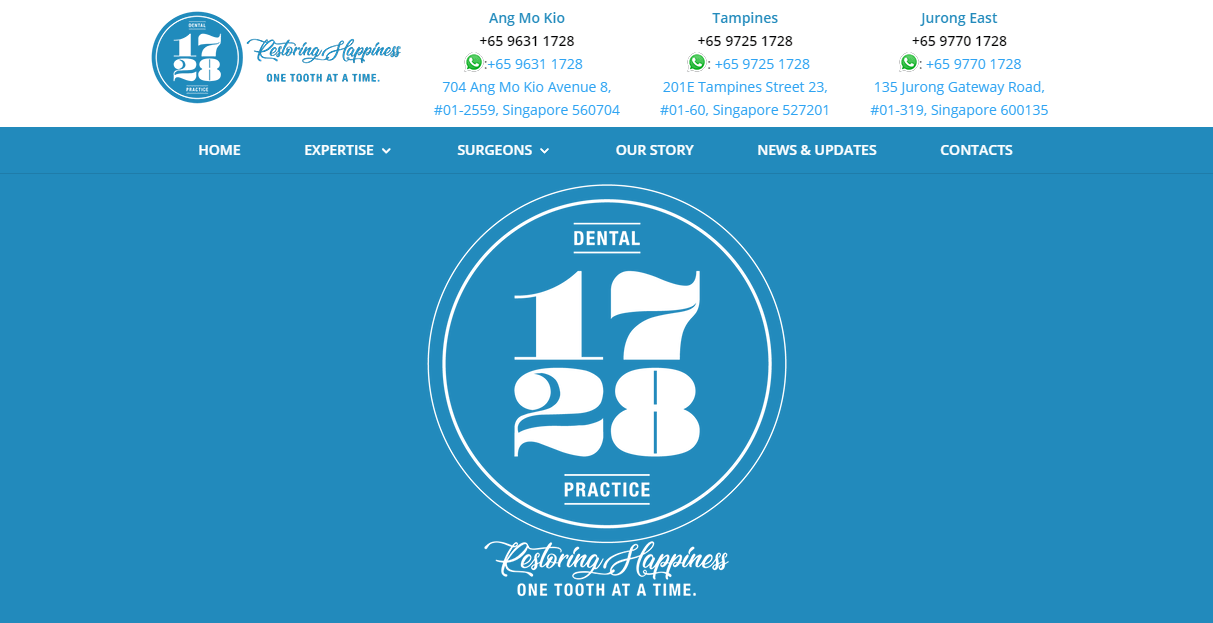 | | |
| --- | --- |
| BEST FOR  | General Dentistry |
| SERVICES | Dental Implants, Denture Repairs, Orthodontics, Braces, Root Canal Treatment, Teeth Whitening, and Tooth Extraction |
| WEBSITE | https://www.1728dental.com.sg/ |
| ADDRESS | Blk, 135 Jurong Gateway Rd, #01-319, Singapore 600135 |
| CONTACT DETAILS | +65 9770 1728+65 9770 1728 |
| OPERATING HOURS | Monday – Friday, 9:00 AM – 9:00 PM |
1728 Dental Practice has branches Pasir Ris and even in Ang Mo Kio, so gaining access to its efficient dental treatments shouldn't be that hard. In terms of expertise, it's the best dental clinic for dental implants, braces, and teeth whitening.
If you're not sure how to address your dental concerns, you may ask for a consultation with any of its dentists for the recommended treatment. Moreover, all of its dental procedures have been proven to be effective and safe, so no need to worry about getting hurt.
One of the common things customers mention about 1728 Dental Practice is its quick treatment. Customers often find themselves shocked by how fast its dentists work.
Despite this, you can still expect uncompromised quality of services. And this is why we think it's one of the best dental clinics in Jurong East.
Highlights
Multiple branches
Efficient and safe procedures
Experienced dentists
And that's our list of the best dental clinics in Pasir Ris. If you've got more options in mind, you may also let us know and we might end up including them in our list.
Also, if you'd like to know more clinics located in other cities, here's our list of the best dental clinics in Bukit Panjang! They also offer high-quality treatments, transparent pricing, and a variety of payment options for a great dental experience!