Our 5 Favourite Paediatric Surgeons in Singapore
Searching for the best paediatric surgeons in Singapore can be a bit difficult. Of course, as a parent, you only want the most capable paediatrician to look after your child, especially in the event of a medical emergency.
If you have no idea which hospitals or clinics house the best paediatric surgeons in Singapore, worry no more… because today we're listing down the ones worth visiting.
Since we know how important this is, we made sure to include paediatric surgeons who can deal with all types of medical emergencies related to children.
(Note: This list is in no particular order.)
Dr. Cheah Siew Leng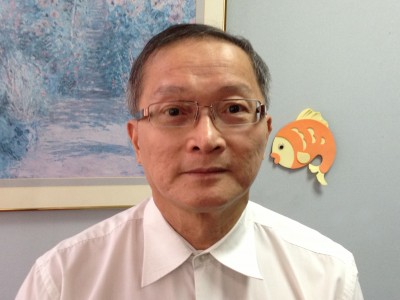 Dr. Cheah Siew Leng is a paediatric surgeon that specialises in urology for infants and children. He has more than enough qualifications to prove his skill and expertise in his line of work.
He is an MBBS graduate in Singapore. He is also a holder of FRCS certification from Glasgow, as well as a FRACS awardee.
With his dedication for persistent improvement, you can trust him to handle any case reliably and knowledgeably.
Highlights
Completed MBBS in Singapore
Fellow of the Royal College of Surgeons (FRCS)
Fellow of the Royal Australasian College of Surgeons (FRACS)
Dr. Sean Ng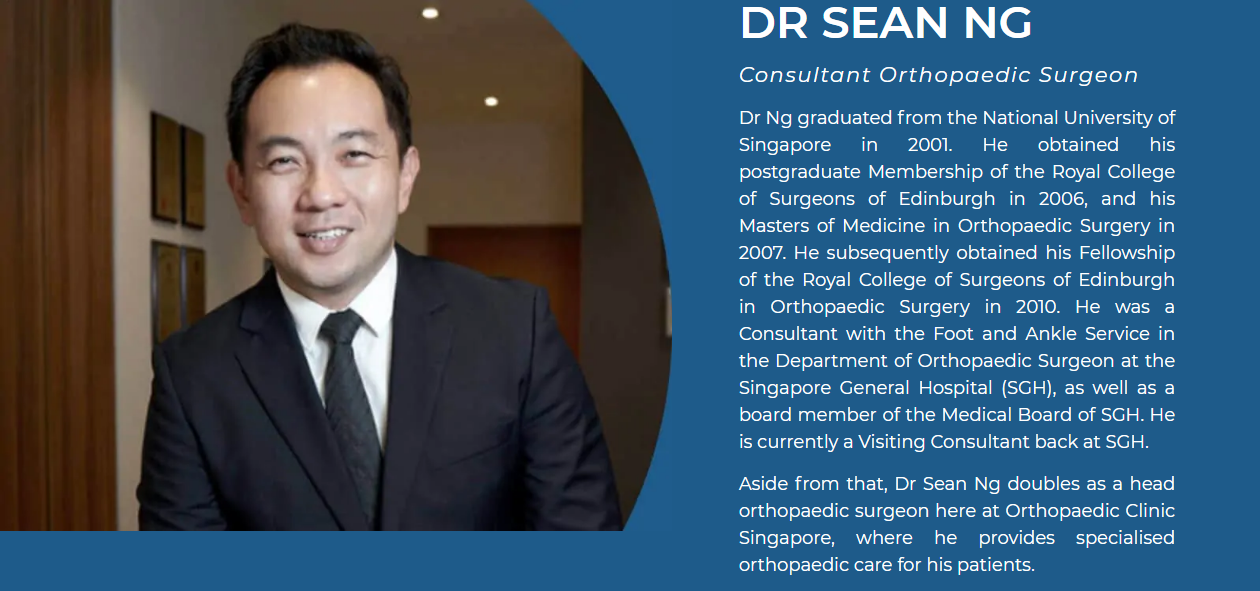 BEST FOR
Orthopaedic care
SERVICES
Knee
Foot & Ankle
Neck & Back
Hip
Hands & Wrist
Elbow
Leg & Thigh
Shoulder
Bunion Surgery
Knee Surgery
WEBSITE
https://www.orthopaedicclinicsingapore.com/
ADDRESS
3 Mount Elizabeth #14-13, Mount Elizabeth Medical Centre, Singapore 228510
CONTACT DETAILS
+65 6432 8253 | [email protected]
OPERATING HOURS
MONDAY TO FRIDAY : 09:00am to 1:00pm & 02:00pm to 5:00pm
SATURDAY: 9:00am to 1:00pm
Ardmore Orthopaedic Clinic is one of the top choices for immediate and long-term orthopaedic care. The expert staff offers prompt and attentive service, transparent fees, and personalised treatment to every patient.
Dr Sean Ng, the leading consultant and head orthopaedic surgeon, is capable of addressing a wide array of orthopaedic issues thanks to his extensive background in the field. He currently holds the Consultant Orthopaedic Surgeon position with a subspecialty in Sports Surgery, Minimally Invasive Foot & Ankle Surgery.
While Dr Ng specialises in knee and bunion surgeries, he also treats feet and ankles, hips, hands and wrists, elbows, and even the leg and thighs. Consultation is required to ensure that patients receive the best treatment possible.
Highlights
Highly trained surgeons
Personalised and customised treatment
Sports Surgery
Toe Deformities
Tendon Treatments
Ankle Sprain, Fractures and Trauma
Diabetic Foot Problems and Deformities
Dr. Henry Chan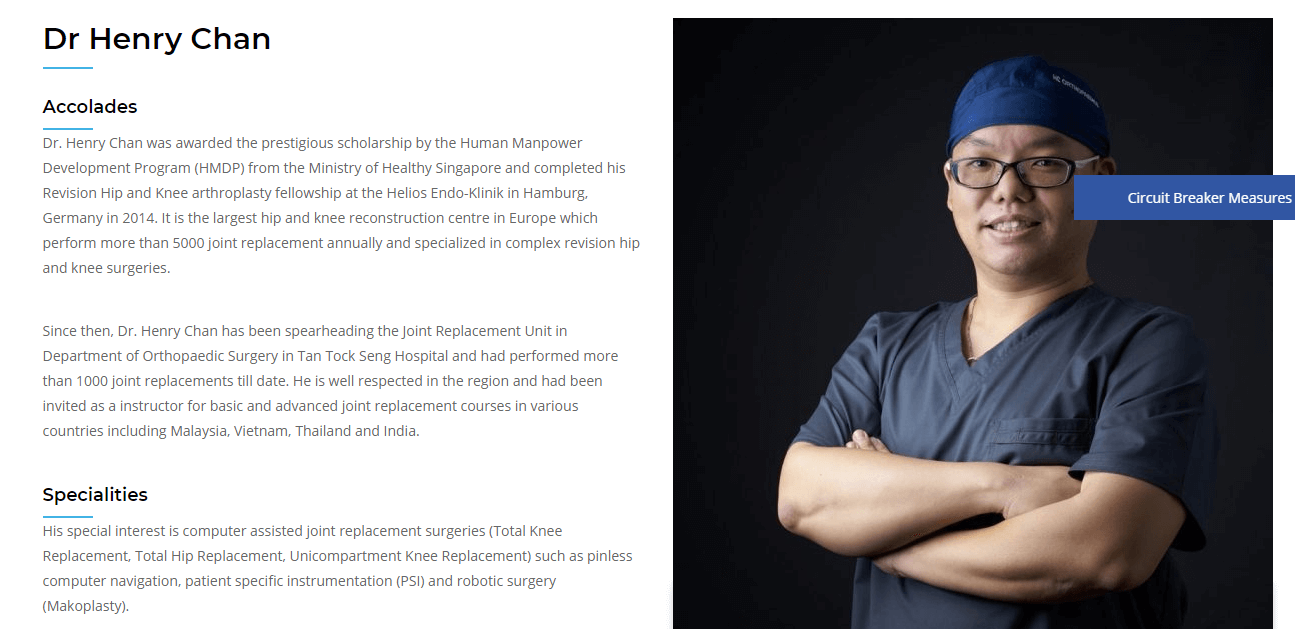 | | |
| --- | --- |
| BEST FOR | Paediatric Fractures |
| SERVICES | Paediatric Fractures and Orthopaedic Surgery |
| WEBSITE | https://www.drhenrychan.com/ |
| ADDRESS | #15-14 Mount Elizabeth Medical Centre, 3 Mt Elizabeth, Singapore 228510 |
| CONTACT DETAILS | +65 6432 8246 |
| OPERATING HOURS | Monday – Friday, 9:00 AM – 6:00 PM |
If your kid has suffered a fracture, there's no better clinic to bring them to than HC Orthopaedic Surgery. It's headed by Dr. Henry Chan, one of the most renowned orthopaedic and paediatric surgeons on the island.
While his clinic specialises in orthopaedic procedures, Dr. Chan also has years of experience doing surgery for paediatric fractures, trauma, and even sports injuries. He's definitely one of the best paediatric surgeons in Singapore for kids engaged a lot in sports and physical activities.
Some of the conditions treated by HC Orthopaedic Surgery are frozen shoulders, osteoarthritis, hip replacement, tennis elbow, and a whole lot more.
Highlights
Quality healthcare
Experienced surgeon
Works with insurance companies
Dr Chua Xiuzhen
| | |
| --- | --- |
| BEST FOR | Huge Team of Doctors |
| SERVICES | General Health Screening and Paediatric Surgery |
| WEBSITE | https://kidsclinic.sg/ |
| ADDRESS | 799 New Upper Changi Road Bedok Point #02-23 Singapore 467351 |
| CONTACT DETAILS | +65 6817 8883 |
| OPERATING HOURS | Monday – Friday, 9:00 AM – 6:30 PM |
There's no doubt that Kid's Clinic houses some of the best pediatric surgeons in Singapore, one of whom is Dr. Chua Xiuzhen. It offers an extensive range of medical treatments to kids of all ages, from toddlers to pre-adolescent children.
What's more, every specialist on its team specialises on a variety of paediatric conditions, such as allergies, congenital diseases, childhood infections, skin problems, and even respiratory problems. Children who need to undergo plastic surgery for facial fractures, birthmarks, and craniofacial conditions.
Kid's Clinic also has multiple locations scattered all over the island, so gaining access to Dr. Chua's services is very easy. That's always a plus when you're looking for the best pediatric surgeons in Singapore!
Highlights
Multiple locations
Plastic surgery
Mount Elizabeth Medical Centre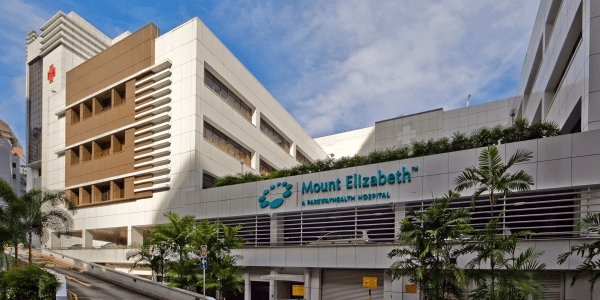 Mount Elizabeth Medical Centre has the best team of paediatric surgeons with their own specialisations. However, they're particularly known for treating abnormalities that grow inside the body of a baby or a child.
What puts them among the best paediatric surgeons in Singapore is that they know how to properly deal with children, especially during medical emergencies. On top of this, these paediatric surgeons also know how to handle loved ones as a child goes through recovery.
Among their other specialisations are abdomen, chest, bronchopulmonary sequestration, congenital abnormalities, day surgery, and many more.
Highlights
Tailored inpatient and outpatient services
Counselling services
Rehabilitation
And with that, we conclude our list of the best paediatric surgeons in Singapore. We hope that you were able to pick one that you think can provide your child with a safe and successful surgery.
If you know other paediatric surgeons in Singapore worth checking out, don't forget to share their names with us!
By the way, if you want to have your child regularly checked by a professional paediatrician, then we recommend that you read our list of the best paediatricians in Singapore. With the best paediatricians, you get to be confident that your child's health is always in great condition.