The Top 16 Clinics for Best Nose Fillers in Singapore
Do you have a crooked nose? Or perhaps, you want to enhance your nose, making it higher and thinner? Then, you should look for a well-trusted clinic that has the best nose fillers in Singapore.
Nose fillers can improve the overall appearance of your nose by lifting the tip and reshaping it for more defined features.
The non-surgical process can be done in just a few minutes with less downtime and side effects than invasive solutions, which is why it's considered to be one of the most popular aesthetic treatments.
There's no need for you to waste much time going around searching for the most competent clinic… because we've already listed the greatest clinics that have the best derma fillers in Singapore! Take a look at our list below to see which one you'd prefer to visit.
(Note: This list is in no particular order.)
Dr. Lee Mun Heng – Cambridge Medical Group
Cambridge Aesthetic Clinic provides holistic treatments to make you beautiful inside and out. This boutique medical and laser aesthetic clinic provides medically sound and comprehensive aesthetic care in a comfortable and private environment.
Cambridge Aesthetic Clinic uses FDA-certified and approved machines, as well as Korean technology, to provide a comprehensive range of customised non-invasive therapeutic treatments for all their patients. Their range of services include laser and resurfacing therapies, radiofrequency, light and ultrasonic based treatments, botox and filler injections, chemical peels and various facial and body wellness treatments.
They will help you become the best version of yourself. With their experience and expertise, every treatment recommendation and program will be personally and specifically tailored to you, to ensure optimal results and outcome.
Highlights
Customised treatment programs
FDA-certified and approved machines
Comprehensive range of non-invasive therapeutic treatments
The Clifford Clinic
The Clifford Clinic is an excellent choice for facial filler treatments. Undergoing filler treatments in The Clifford Clinic can help clients achieve better-looking skin.
Dr. Gerard Ee, their head dermatologist, works with his team of expert aesthetic doctors in delivering the best services. With his interest in minimally invasive surgery and aesthetic medicine, you can rest assured that any treatment you undergo in Singapore Aesthetic Practice will go well.
Highlights
Minimal Downtime
Minimal Scarring
Safe Procedure
Accurate Treatment
Cutis Medical Laser Clinic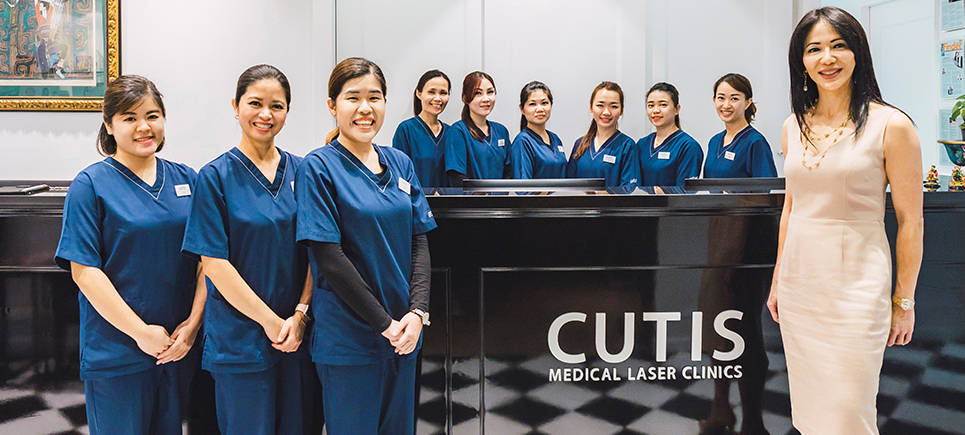 Cutis Medical Laser Clinic is an award-winning aesthetic laser clinic in Singapore. Their services are based on the fundamentals of scientifically proven, "evidence-based" aesthetic treatments.
They focus on the safety and effectiveness of their services and staff. Their medical and scientific director is a Harvard trained physician who reviews published clinical data before any treatment is introduced into their system, to ensure that every client is safe when undergoing the said procedure.
The clinic also offers FDA-cleared, non-surgical aesthetic treatments to unsure clients who also desire to be the best version of themselves. For the convenience of their clients, they are located along Orchard Road.
Highlights
Hair Removal Treatments
Specialized Treatment
Unique Service
Kowayo Aesthetic Clinic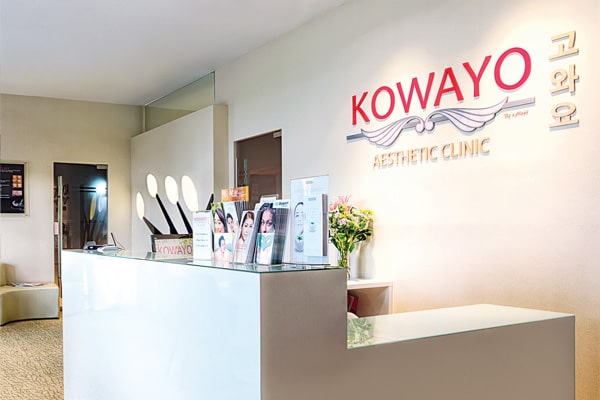 BEST FOR 
 Signature facial treatments
WEBSITE
http://kowayo.com/
ADDRESS
1 Raffles link 01-03B Singapore 039393
CONTACT DETAILS
+65 6884 4280
OPERATING HOURS
Weekdays: 11:00am – 8:00pm

 

 

Saturday: 11:00am – 6:00pm
The nose fillers provided by Kowayo Aesthetic Clinic are designed to be immediately visible and to heal faster than others. They use minimal fillers not just to enhance the nose but also improve the chin, cheeks, and lips.
All of their procedures for the nose, cheek, and chin fillers can be completed in one session, making their solutions cost-efficient and convenient.
Highlights
Facial and body treatments
Bespoke treatments
The Chelsea Clinic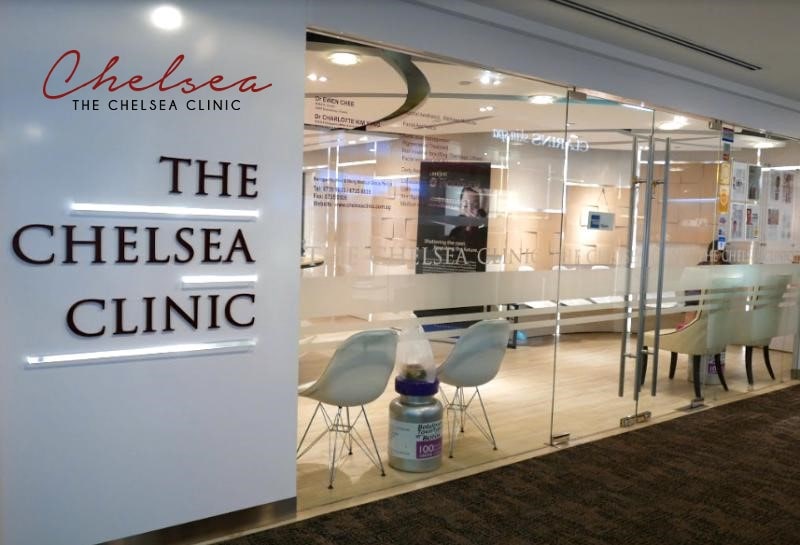 The Chelsea Clinic is one of the longest-running clinics in Singapore, providing a full range of medical, aesthetic, and wellness treatments. This includes the best nose fillers in Singapore.
Their nose filler treatment can last up to 2 years, although it varies depending on the used products. Aside from the nose enhancement, they also improve the volume of the cheeks, temples, under the eye, and chin, and lips.
Highlights
Medical and wellness treatments
Solutions for skin concerns
Halley Medical Aesthetics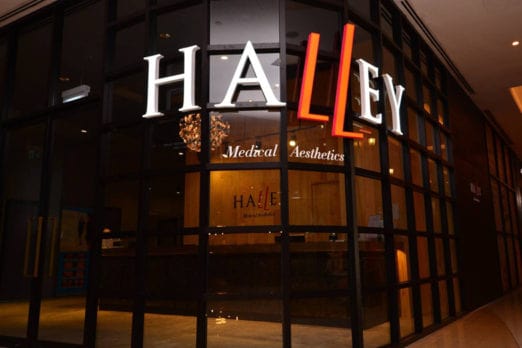 | | |
| --- | --- |
| BEST FOR  | Anti-ageing and facial reshaping treatments |
| PRICING | From $130 to $160 |
| WEBSITE | https://www.halley.com.sg/ |
| ADDRESS | 277 Orchard Road #03-15 Orchard Gateway Singapore 238858 |
| CONTACT DETAILS | 6737 8233 |
| OPERATING HOURS | Daily, 10am – 9pm |
Halley Medical Aesthetics is known to be one of the favourite clinics of locals on the island and their best nose fillers in Singapore are among the many reasons behind this recognition. They use fillers that contain safe ingredients, resulting in natural youthful skin.
To redefine your nose appearance, their fillers are combined with a 3D projection for a more effective technique. Other treatments including Ultherapy are also paired up with nose fillers to achieve a well-defined look.
Highlights
Combination of fillers and other facial treatments
Signature products
Edwin Lim Medical Aesthetic Clinic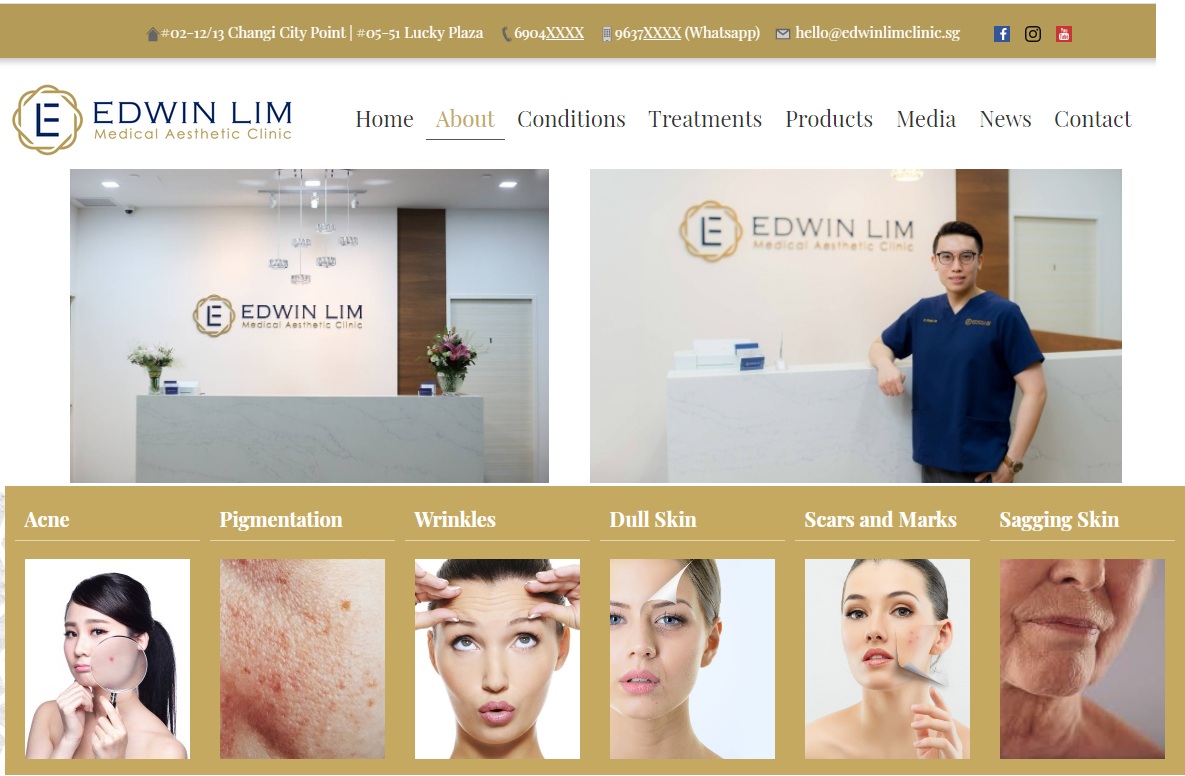 BEST FOR
Wide range of aesthetic services
SERVICES

Injectables, Laser, Medi-Facials and Fat Freeze, HIFU treatment

WEBSITE

https://edwinlimclinic.sg/

ADDRESS

#02-12/13 Changi City Point | #05-51 Lucky Plaza

 

 

#05-51, Lucky Plaza, 304 Orchard Road Singapore 238863

CONTACT DETAILS
[email protected]
OPERATING HOURS
Monday – Friday:

11:00 to 8:00 pm

 

 

Saturday and Sunday: 11:00 am to 6:00 pm
Edwin Lim Medical Aesthetic offers an extensive and comprehensive aesthetic service for their clients. They are equipped with the modern and latest technology which they use for their procedures. Their aim is to lessen and minimize the pain or discomfort felt by their patients. 
One of the services they offer is nose fillers that will instantly give your a sharper, higher, and more defined nose in just 15 minutes!
They have two branches located at Changi City Point and at Lucky Plaza. These two can be easily located and have ample parking areas for their clients. Thus, you are always welcome to visit their clinic at any time. 
Highlights
Comprehensive medical aesthetic service

Minimal discomfort and pain
Alaxis Medical & Aesthetic Surgery
| | |
| --- | --- |
| BEST FOR | Non-surgical nose augmentation, nose reshaping |
| SERVICES |   |
| WEBSITE | https://alaxis.com.sg/ |
| ADDRESS | 360 Orchard Road 04-02 International Building Singapore 238869 |
| CONTACT DETAILS |  +65 62350880 / +65 62351181 | [email protected] |
| OPERATING HOURS | Monday to Friday, 9:30 AM – 8:00 PM and Saturday, 9:00 AM – 2:00 PM |
Alaxis Aesthetics is a top-quality clinic that aims to give you a better life by providing treatments for your face, skin, body, and hair. You don't have to worry about surgery, non-surgical nose augmentation uses dermal fillers and it provides instant results.
Alaxis Medical & Aesthetic Surgery has professional and experienced doctors who have trained in cosmetic surgery and medicine. Your concerns about your face and body will be attended to and you will be given an explanation on the treatments that are tailored for your needs.
Highlights
Creates a more define outline of the nose bridge
High Patient Satisfaction
Dr Isaac Wong

BEST FOR
Nose thread-lifts, face filler, V-face shaping
SERVICES
Injectables (Botox, Fillers)
Non-surgical facelifts (Thermage™ CPT, Ulthera, La Racine Threadlift, Korean Ultra V Threadlift, Silhouette Soft)
Both surgical/non-surgical options of hair loss (including hair transplant and ARTAS Robotic Hair Transplant)Chemical and light rejuvenation of the skin (Super Skin Rejuvenation™)
Skin lasers (Pixel™ Pro, Korean pigment laser)
Localised non-surgical fat reduction (Liposonix™, CoolTech)
Super Hair Removal (SHR™)
WEBSITE
https://isaacwong.sg/examples-nose-threads-better-hyaluronic-acid-fillers/
ADDRESS
Singapore
CONTACT DETAILS
OPERATING HOURS
Contact for more information
Known for using the combination of power fillers and thread lifts, Dr. Israr Wong has given his clients no other clinics could provide: no down time lifting. Offering a list of options in face enhancement, fillers aren't the only think he's skilled at. As an aesthetic physician, he knows best on what customers want the moment they walk into his clinic. And surely, he won't be leaving you disappointed nor unsatisfied.
Long-lasting, skillful, and professional; believed to have magic hands to transform ladies to look more youthful and even more gorgeous, Dr. Israr Wong can be your best bet if you want to have fillers injected pain-free and have results as quick as 1-2-3!
Highlights
Free consultations
World-class services
Tiffiny Yang Aesthetics

Tiffiny Yang Aesthetics Clinic believes that every problem has one solution, albeit not a simple one. With that in mind, they make sure to offer a wide range of beauty treatments from head to toe.
Their team of expert aestheticians creates tailor-fit beauty solutions suited for each individual. Their quality services are motivated by one goal, to give you newfound confidence.
Highlights
Proven aesthetic treatments
Wide range of beauty and cosmetic treatments
Artisan Clinic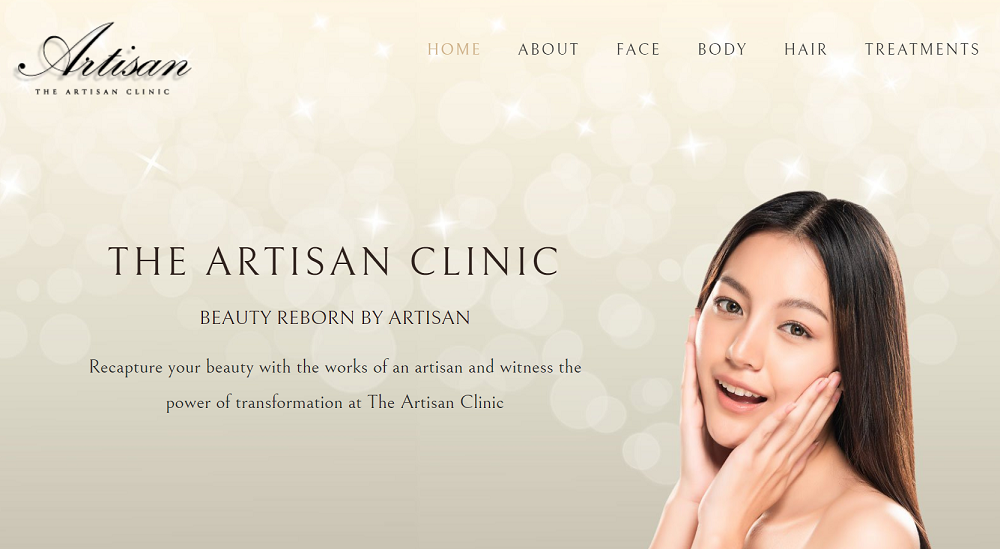 Using only the best and most natural ingredients for their fillers, Artisan Clinic is dedicated to their craft in helping their clients attain the facial structures they want, while ensuring their safety and well-being. Artisan Clinic offers different types of fillers but they're most popular with nose fillers. Finishing the procedure in a matter of 10-20 minutes, they are quick but careful in their work. What sets them apart is that immediate results are seen while lasting to upto 24 months.
When wanting something done to what can be considered as one of the most sensitive parts of our body, you'd only want it done by experts on said field. Let Artisan Clinic help you in achieving a better but naturally enhanced look of your choosing. Trust the experts, trust only the hands of an artisan.
Highlights
Minimally invasive procedures
Cost-efficient services
Long-lasting results
S Aesthetics Clinic

BEST FOR
Face fillers
SERVICES
Popular Treatments, Face Treatments, Skin Treatments, Eye Area Treatments, Hair Aesthetics Treatments, Body Treatments
WEBSITE
https://saestheticsclinic.com/
ADDRESS
9 Scotts Road #07-07
Scotts Medical Centre (Pacific Plaza)
Singapore 228210
CONTACT DETAILS
Email: [email protected]
Telephone: +65 6235 0338
WhatsApp: +65 90207234
OPERATING HOURS
Mon-Fri: 10am – 8pm
Sat: 10am – 6pm
Sun & Public Holidays: Closed
S Aesthetics Clinic is one of the best aesthetic service providers, especially for filler treatments. They provide numerous aesthetic services for both the face and body.
Their filler treatments are safe and pain-free, thanks to their professional staff and use of numbing cream and ice packs. The results will also last for a long time, for at most 2 years– provided that it is maintained properly.
Highlights
Expert aestheticians
Great customer service
High quality equipment and materials
Aesthetics Central Clinic
BEST FOR 
Personalised treatment
WEBSITE
https://www.cosmeticsurgery.sg/
CONTACT DETAILS
(+65) 6532 2400
OPERATING HOURS
Weekdays: 10am-8pm

 

 

Saturdays: 10am to 2pm
Aesthetics Central Clinic offers a signature 5-minute nose-job that uses the best nose fillers in Singapore. This process doesn't only opt for faster results and less downtime, it also offers more safety compared to traditional nose enhancement procedures.
They also take pride in their personalised approach, giving you an option to share your desired goals during the procedure. You can opt for a small lift, pointed tip, enhanced hump, and more.
Highlights
Customised treatment for your desired look
Signature treatments
8 Medical Aesthetic Clinic
BEST FOR
Complete Aesthetic Treatments
SERVICES
Skin Treatments, Face Treatments, Body Treatments
WEBSITE
https://www.8medicalaesthetic.com/
ADDRESS
SOMERSET BRANCH
51 CUPPAGE ROAD, #06-22, SINGAPORE 229469DHOBY GHAUT BRANCH
2 HANDY ROAD, #04-19/20 THE CATHAY, SINGAPORE – 229233

 

 

CLEMENTI BRANCH
41 SUNSET WAY, #01-05, CLEMENTI ARCADE, SINGAPORE 597071

TAMPINES BRANCH
TAMPINES PLAZA, 5 TAMPINES CENTRAL 1 #03-01 S529541

CONTACT DETAILS
Tel: +65 3157 5947

 

 

SMS/WHATSAPP : +65 9151 9017
8 Medical Aesthetic offers a diverse set of medical aesthetic procedures. They primarily offer non-surgical treatments.
They have high standards of quality, from their doctors to their equipment. 8 Medical Aesthetic is a clinic you can count on to fulfil any of your aesthetic needs.
Highlights
Excellent attention to detail
FDA approved technology
8 Medi Aesthetics Group
BEST FOR
Non-invasive and non-surgical procedures
SERVICES
Skin/Face Treatment, Body Treatment
WEBSITE
https://8medigroup.sg/
ADDRESS
SOMERSET BRANCH
51 CUPPAGE ROAD, #06-22, SINGAPORE 229469DHOBY GHAUT BRANCH
2 HANDY ROAD, #04-19/20 THE CATHAY, SINGAPORE – 229233

 

 

CLEMENTI BRANCH
41 SUNSET WAY, #01-05, CLEMENTI ARCADE, SINGAPORE 597071

TAMPINES BRANCH
TAMPINES PLAZA, 5 TAMPINES CENTRAL 1 #03-01 S529541

CONTACT DETAILS
Tel: +65 3157 5947

 

 

SMS/WHATSAPP : +65 9151 9017
The 8 Medi-Aesthetics Group provides quality aesthetic treatments for their clients. They are equipped with the latest skin care and aesthetic services in the industry.
Their team of medi-aestheticians are more than qualified, with each specialising in certain treatments. You can rest assured that they will provide the right solution for any of your aesthetic concerns.
Highlights
Team of qualified medi-aesthetician experts
Clinically proven
Yang Aesthetic Centre

Best For
Nose Enhancement
Services
Face, Body, Laser Hair Removal, Laser Tatoo Removal, and Medically Proven Growth Hair
Website
http://www.yangaestheticcentre.com.sg/
Address
435 Orchard Rd # 17-04
Wisma Atria Singapore 238877
Contact Details
65 6733 7073 or [email protected]
Aesthetic & Medical Clinic offers a nose enhancement, nose bridge enhancement, nose filler, and nose enhancement without surgery. They believe that with nose enhancement, it can bring out elegance and poise which makes the person looks sexier and beautiful.
They use FDA Approve filler for nose enhancement for the nose to look soft and natural. Moreover, they can choose what 9 key regions of the nose they need enhancement.
Contact them now, and you will surely experience the best nose enhancement they offer!
Highlights
 FDA approved procedures
Effective non-invasive services
And that's our list of the best nose fillers in Singapore! If you'd like to suggest more aesthetic clinics, share with us as we'd like to know more about their services!
For additional options for nose enhancement, you might be interested with these best nose thread lifts in Singapore. The procedure is also non-invasive and known as a safer treatment than fillers, so go and see our picks to explore more about this procedure.