Our 7 Favourite Neurofeedback in Singapore Our Favourite
Neurofeedback is a non-invasive method used to address anxiety and depression, behaviour and sleep disorders, attention deficit, and emotional disturbances. If you're experiencing one of these problems, it's advisable to seek help from a trained specialist who offers the best neurofeedback in Singapore.
Finding reliable, professional, and skilled specialists might not be easy, though: there are countless options to choose from.
That's why we've already gathered some of the most well-known centres that provide the best neurofeedback in Singapore through their talented specialists and cutting-edge facilities.
In any case, you'll see that for yourself if you take a look at the list below to explore more about their services.
(This list is in no particular order.)
1. The Heart Brain Hub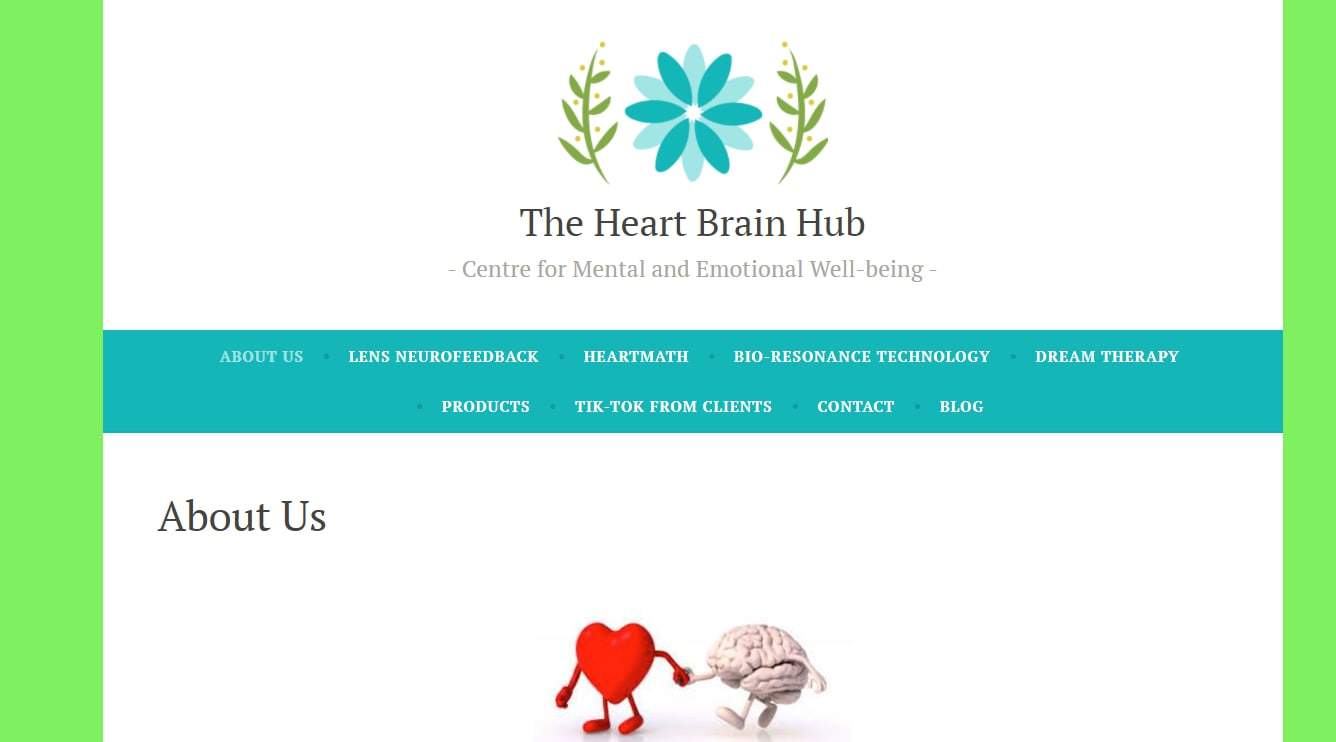 BEST FOR
Low Energy Neurofeedback System provides a nice integrated approach to trauma counseling to help alleviate many symptoms of emotional stress and trauma. It helps the brain to self-correct and allows the client to develop new ways of thinking, behaving and feeling so that you can be at your best in life and in relationships with others.
WEBSITE
https://theheartbrainhub.com/
ADDRESS
190, Middle Road, #12-03, Fortune Centre, Singapore 188979
CONTACT DETAILS
+65-6336-0035
OPERATING HOURS
Weekdays: 1:30 – 5:30pm (By appoinments)

Saturdays: 9:30am–5pm
The Heart Brain Hub, a Social Enterprise, introduces low-energy neurofeedback system (LENS) with cognitive assessment, therapy, training, and research in Singapore.
They use sensors to the scalp to listen to the brainwave activity and analyse the current mental condition of the patient, preventing worse cases by eliminating the symptoms.
Each session usually lasts for a maximum of 45 minutes. They're known for providing long-lasting therapy for cognition, mood, anxiety, reactivity problems, and more.
Their best neurofeedback in Singapore works well with symptoms of ADD/ADHD, seizures, severe disruptive behaviour, bipolar disorder, Anxiety and depression, Autistic spectrum, and other more complex conditions.
Highlights
Low energy neurofeedback system Therapy
Mind mapping assessment
Heartmath Entrainment Training
Dream therapy
2.  Osteopathic Treatment Centre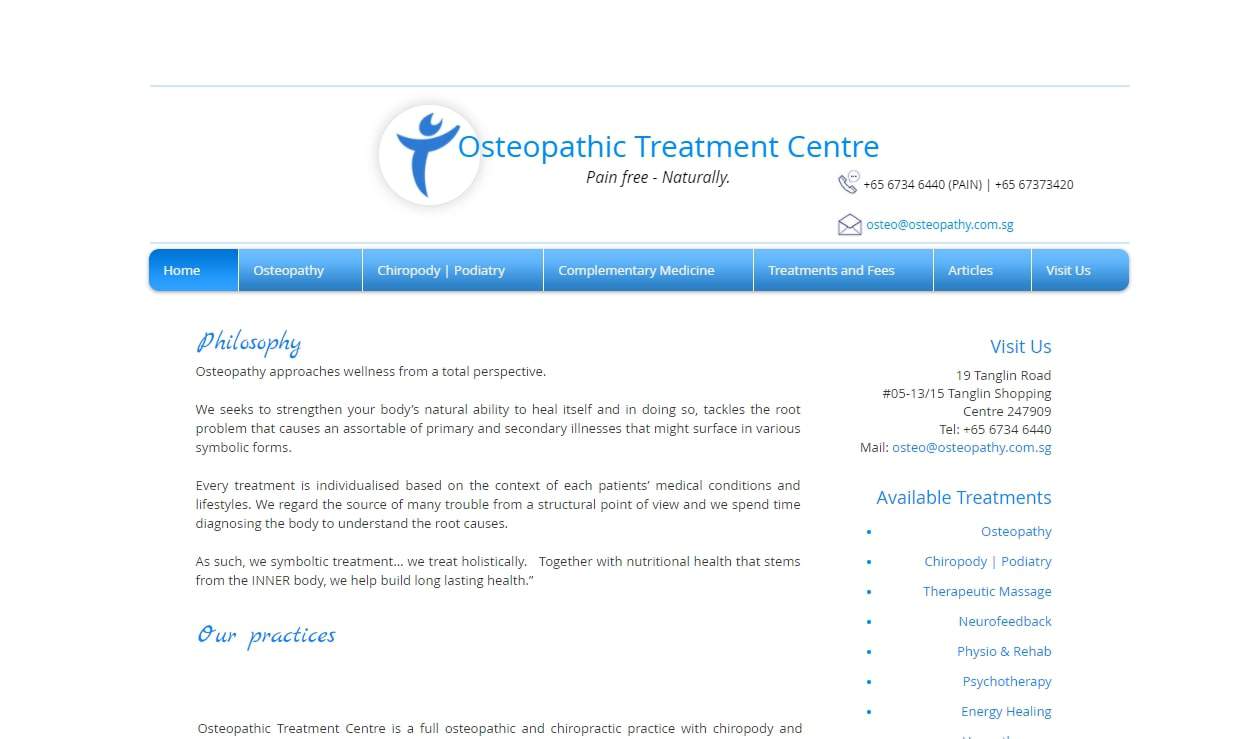 BEST FOR 
Various neurofeedback treatment programmes
PRICING
Fees
WEBSITE
http://www.osteopathy.com.sg/
ADDRESS
19 Tanglin Road #05-13/15 Tanglin Shopping Centre 247909
CONTACT DETAILS
+65 6734 6440
OPERATING HOURS
Weekdays: 9am–6pm

 

Saturdays: 9am–1pm
The neurofeedback program at Osteopathic Treatment Centre is handled by a leading neurofeedback practitioner who uses advanced equipment to enhance growth and change in one's brainwave activity.
Their best neurofeedback in Singapore focuses on maintaining learned brainwave states for improved performance in school or work-related tasks. They provide self-regulation training to enhance mental, emotions and physiological stability.
They also conduct specific sessions for improving social relationships, self-esteem, oppositional behaviour, and more. After the sessions have ended, they'll evaluate the sessions and adjust the treatment programme according to the improvement of the client.
Highlights
Different treatment activities
Neurofeedback programme for ADHD/ADD
3.  SynPhNe Care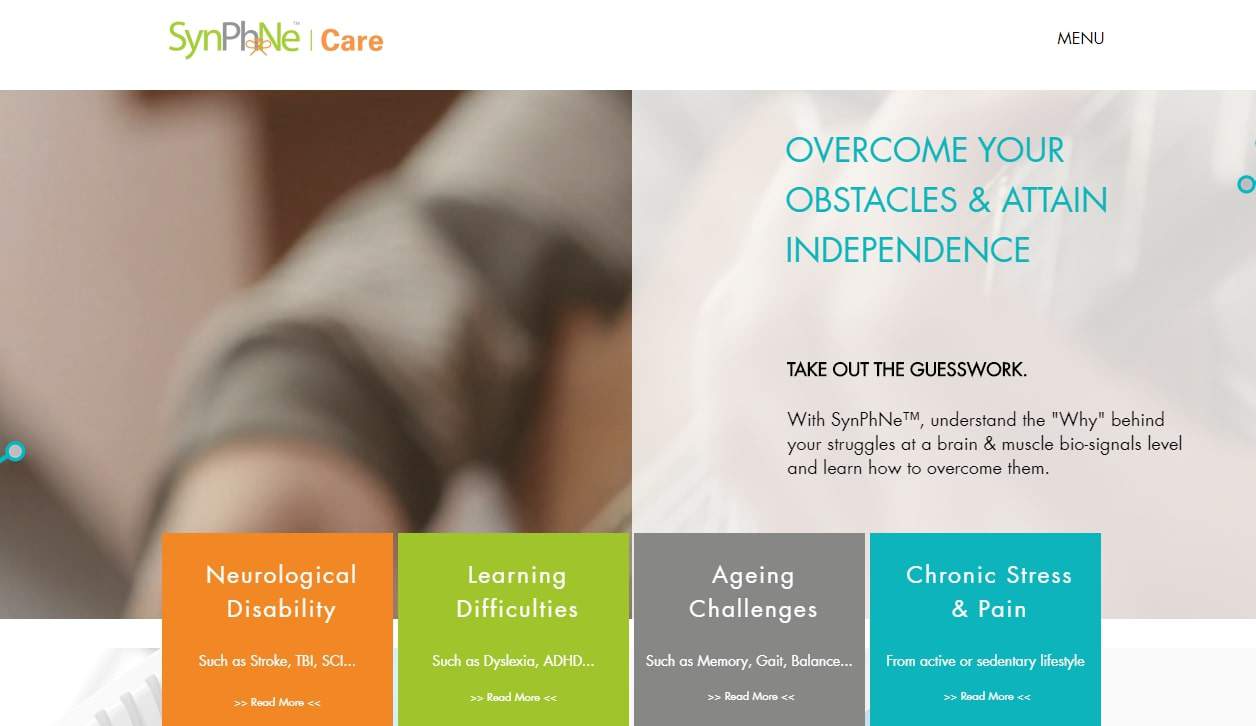 | | |
| --- | --- |
| BEST FOR  | Tailored neurofeedback programmes |
| WEBSITE | https://www.synphne.sg/ |
| ADDRESS | 302 Orchard Road, #07-03, Tong Building, Singapore 238862 |
| CONTACT DETAILS | +65 6521 3868 |
| OPERATING HOURS | Weekdays: 10am–5pm |
SynPhNe Care specialises in providing scientifically-proven and customised brain and muscle training programs. Their activities are tailored to suit the current condition of the client.
With their best neurofeedback in Singapore, they help treat neurological disabilities, learning difficulties, and ageing challenges, as well as chronic stress and pain.
Their training process includes a demo session, pre-evaluation, hands-on activities, and progress review. They use state-of-the-art devices for their neurofeedback training, ensuring high-quality treatment.
You can also rent the devices and do online sessions so you can achieve further progress at home.
Highlights
Brain-muscle dysfunction treatments
Programmes for senior adults
Stress and pain treatments
Device rental
Online sessions
4.  Singapore Brain Development Centre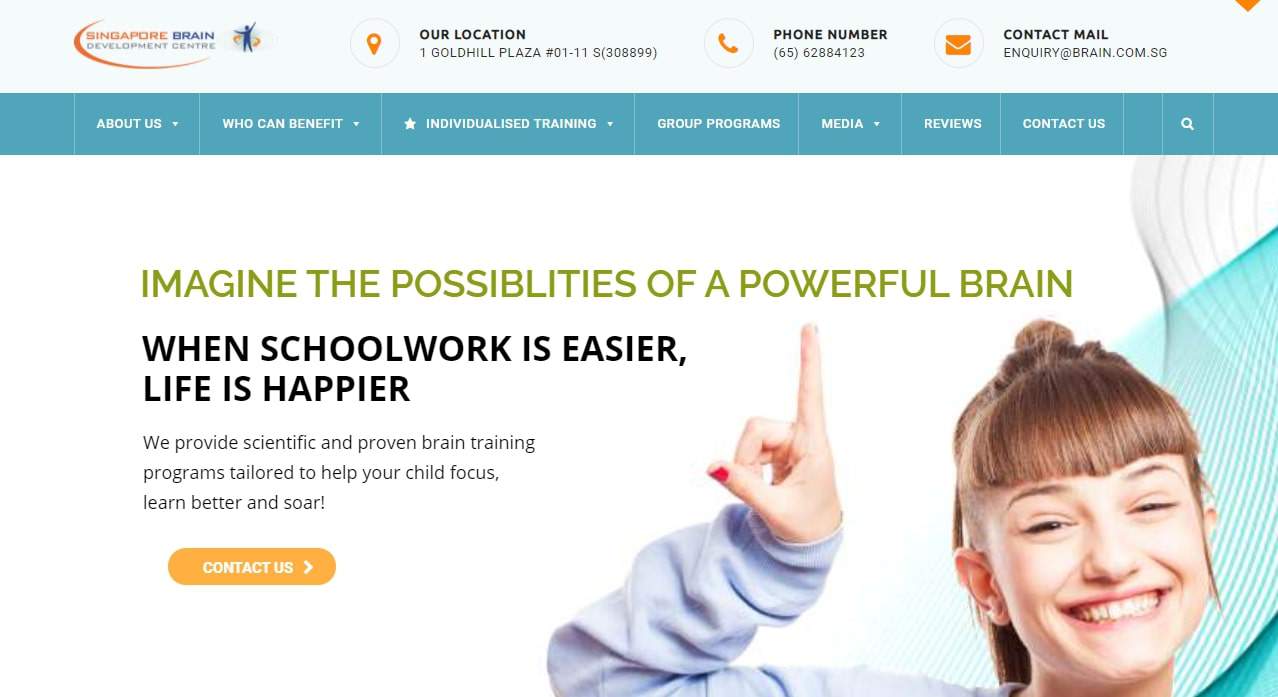 BEST FOR 
Enhancement of cognitive development
WEBSITE
https://brain.com.sg/
ADDRESS
1 Goldhill Plaza #01-11 Singapore 308899
CONTACT DETAILS
(65) 62884123
OPERATING HOURS
Weekdays: 12.30PM – 09.30PM

 

Weekends: 09.00AM – 06.00PM
Singapore Brain Development Centre focuses on cognitive performance and motor skills through comprehensive neurofeedback technology. Their training programme starts with a brain quotient test to determine the modules needed for every individual.
The test is highly accurate, especially for the diagnosis and treatment of children with hyperactivity problems.
After identifying the most suitable programme, the specialist will conduct training games to decrease hyperactivity, normalise sleeping pattern, reduce anxiety and depression, and lessen irritability and mood swings.
Their best neurofeedback system is also designed for ADD/ADHD related issues, Alzheimer's, autism, migraine, post-traumatic stress disorder, and involuntary muscle and joint movement.
Highlights
Individualised and group programmes
Treatment for attention issues, autism, and traumatic brain injury
5.  Kidz-Pediatric Occupational Therapy Consultants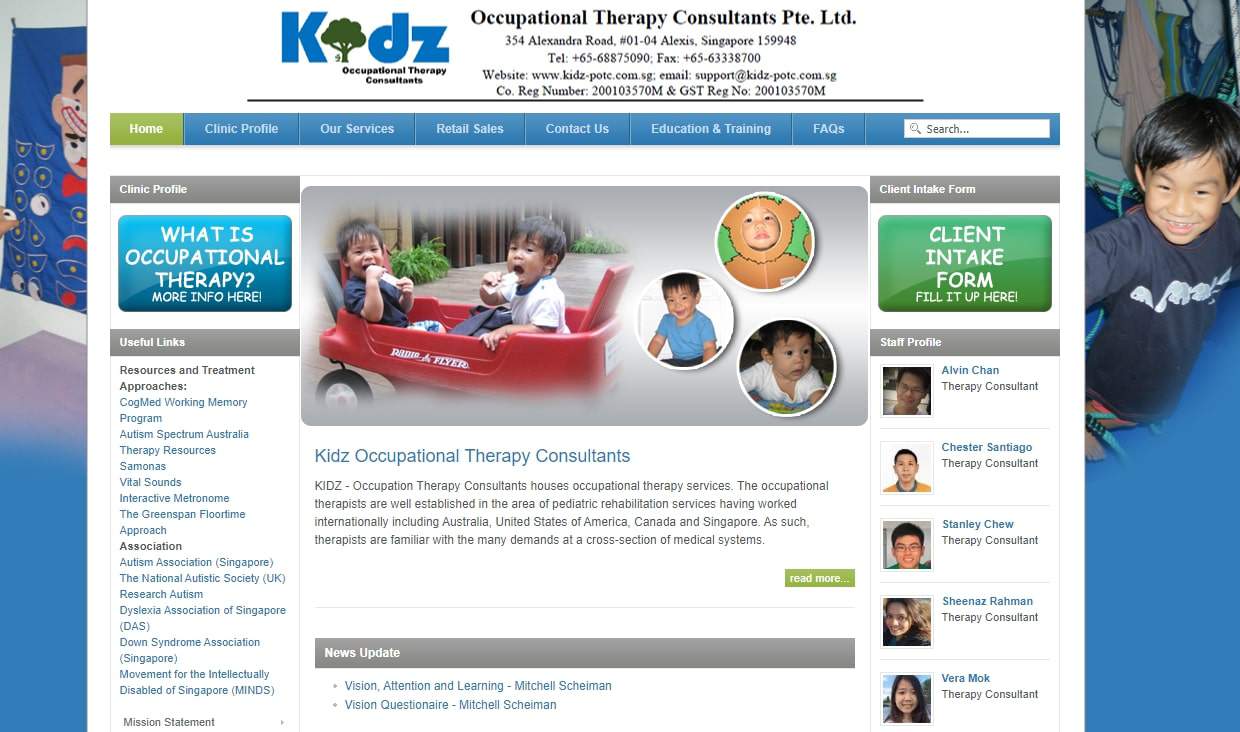 | | |
| --- | --- |
| BEST FOR  | Neurofeedback system for children |
| WEBSITE | http://kidz-potc.com.sg/ |
| ADDRESS | 354 Alexandra Road. #01-04 Alexis Singapore 159948 |
| CONTACT DETAILS | +65-68875090, +65-68875095 |
| OPERATING HOURS | Monday-Saturday: 9am-6pm |
For parents who want to solve the learning difficulties of their children, Kidz-Pediatric Occupational Therapy Consultants provides a self-regulation program to guide the parents and teachers on how to support the children who have sensory processing issues.
Through their best neurofeedback Singapore services, they are able to get specific insights on the personal sensory profile of a child. Then, they'll develop a customised program to accommodate the needs of the child.
The self-regulation program is mainly made for those who have high and low activity levels, anxiety-related behaviours, and emotional regulation.
Highlights
Self-regulation program
Treatment for ADHD, Down Syndrome, self-stimulatory behaviours
6. Brain Enhancement Centre

BEST FOR
Neurofeedback
WEBSITE
https://www.bec-eeg.com/
ADDRESS
No 10 Sinaran Drive
#09-07 Medical Suite
Novena Medical Center @ Square 2
Singapore 307506
CONTACT DETAILS
Phone: (65) 9450 1598
Email: [email protected]
OPERATING HOURS
N/A
Brain Enhancement Centre aims to improve their patient's performance. This not only involves treating illnesses but also by improving other factors.
Their neuro-therapists are skilled in their respective fields. With their expertise, you can rest assured that they will enhance your brain's performance greatly.
Highlights
Skilled neuro-therapists
Many years of experience
7. Neurofeedback Asia


The psychologist behind Neurofeedback Asia is Wilson Tok, who got his degree in Psychology from the University of Victoria, BC. His expertise is Behavioral Psychology and has been studying this ever since.
Tok believes that every brain has a second chance. With their neurofeedback in combination with therapeutic thai massage positive changes will surely occur.
They will start you off with a brain electrical activity scan, specifically Quantitative Electroencephalogram (qEEG). This process will know which part of your brain needs training.
This service would be beneficial for those with stroke, multiple sclerosis, stress, anxiety, and concussions.
Highlights
Offers other services other than neurofeedback
Combined neurofeedback with thai massage for amore beneficial service
Has a study regarding neurofeedback for Autistic Spectrum Disorder
Aside from counselling and medications, neurofeedback is also an effective treatment to improve mental health. So, don't be afraid to search for and try more possible treatments.
If you'd like to know more medical professionals that specialise in mental health, by the way, take a look at the best psychotherapists in Singapore. They help the patients cope with trauma recovery, depression, grief, and more conditions.