The 12 Clinics for the Best Mole Removal in Singapore
Moles can be quite distracting, especially if they're too big and found on the most visible parts of our body. Luckily, there are a few aesthetic clinics out there that can get rid of awkward moles.
For today's article, we're guiding you through the top aesthetic clinics known for the best mole removal in Singapore. These are the ones we found to be most highly recommended for various reasons – which we'll get into for each of them.
Before that though, we'll go over the average cost of undergoing mole removal at local aesthetic clinics. We've answered a few questions about this specific procedure as well, which can be found towards the end of this article.
The Cost of Mole Removal in Singapore
How much you're going to pay to have your mole removed largely depends on its size, type of treatment, and the doctor who will do the procedure. On average, it may cost anywhere from $100 to $1,600.
There are two ways to remove moles on your body: surgery and non-surgery. Obviously, it's cheaper to get rid of your moles through non-surgical means, but that's not always your decision to make.
There are some moles that can only be safely removed through surgery, while in most cases, lasers would be enough. The only person qualified to determine the type of mole removal you're going to get is your doctor.
Here's a look into the price difference between surgical and non-surgical mole removal:
MOLE REMOVAL TREATMENT
EXPECTED COST
SURGICAL
Shave excision
$250 to $550
Punch excision (with or without microsurgery)
$350 to $1,600
NON-SURGICAL
Freezing (cryotherapy)
$80 to 500
Laser
$200 to $900
Electrosurgery
$100 to $200
The Clinics for the Best Mole Removal in Singapore
The best medical procedures in Singapore rarely come cheap, but if it's for the sake of your health, you have to be willing to shell out money.
Anyway, here are our picks for the top clinics with the best mole removal in Singapore. Our list is in no particular order, by the way.
Dr Tan Wei Sheng – Dermatologist Singapore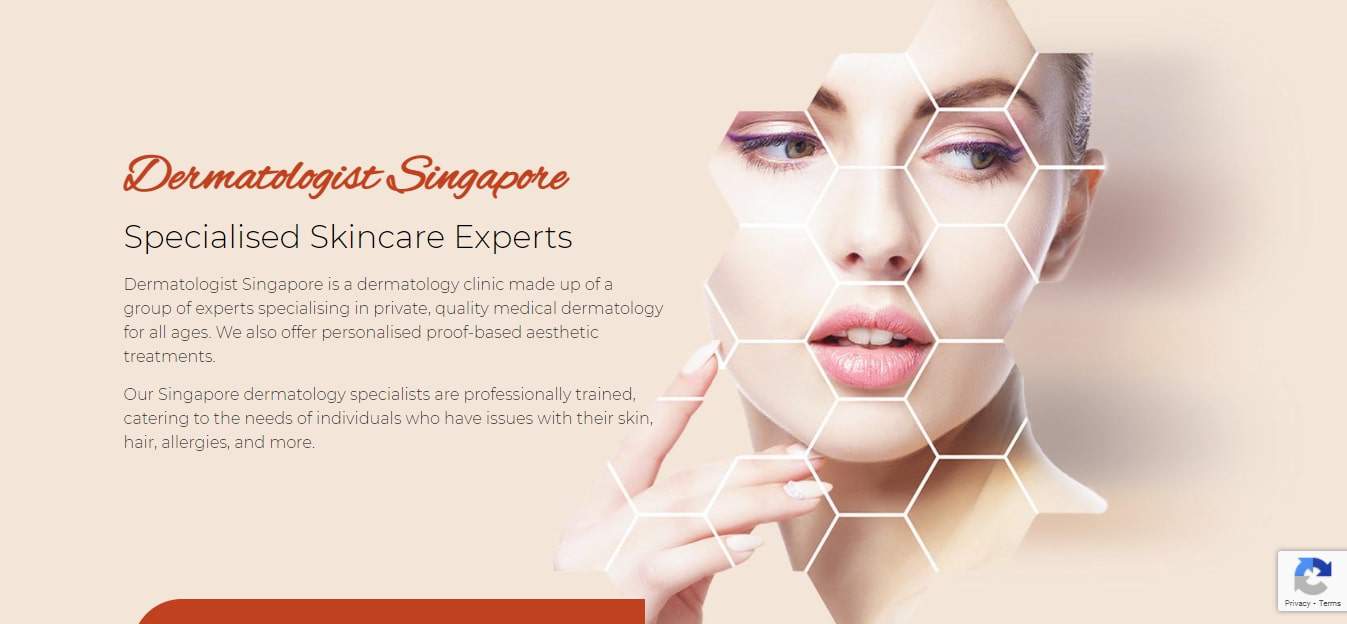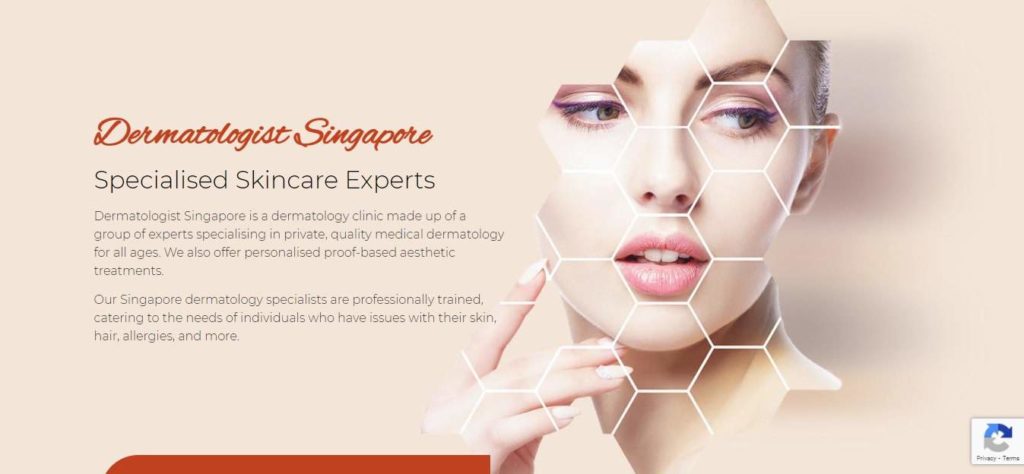 SCOPE OF SERVICES
Mole or cancer, common skin problems, laser skin procedures, child's skin problem, hair and nail problems, sexual health, and skin infection
WEBSITE
https://www.dermatologistsingapore.com/
ADDRESS
6 Napier Road #09-07 Gleneagles Medical Centre Singapore 258499
CONTACT DETAILS
+65 6432 8233


[email protected]

OPERATING HOURS
Monday to Friday: 9:00 AM – 6:00 PM
Saturday: 9:00 AM – 1:00 PM
If you have benign moles with abnormal growth, we highly recommend paying a visit to Dermatologist Singapore. It's co-headed by Dr Tan Wei Sheng, a dermatologist who specialises in a wide range of skin conditions and surgical procedures.
Moles that grow in size, in most cases, need to be surgically removed, so there's no better person to do that than a dermatologist who's done thousands of skin surgical procedures.
Dermatologist Singapore doesn't fall short when it comes to medical facilities. There are multiple operating rooms equipped with cutting-edge technology like lasers and a recovery area where patients can rest after a procedure.
It may seem like an average dermatology centre in Singapore, but it definitely stands out because of its personalised procedures. Dr Sheng doesn't agree with the cookie-cutter approach in treating patients, which is a trait every patient should look for in a doctor.
Aside from mole removal, Dermatologist Singapore can deal with skin infections, hair and nail problems, sexual health, and skin problems for children. It's a skin clinic that can treat most common skin conditions, simply put.
By the way, it's open to patients of all ages, from infants to elderlies, making it a perfect skin clinic for families.
Specialists in mole and wart removal
Personalised medical care
With recovery rooms
Open to babies to seniors
No appointments on Sundays
The Clifford Clinic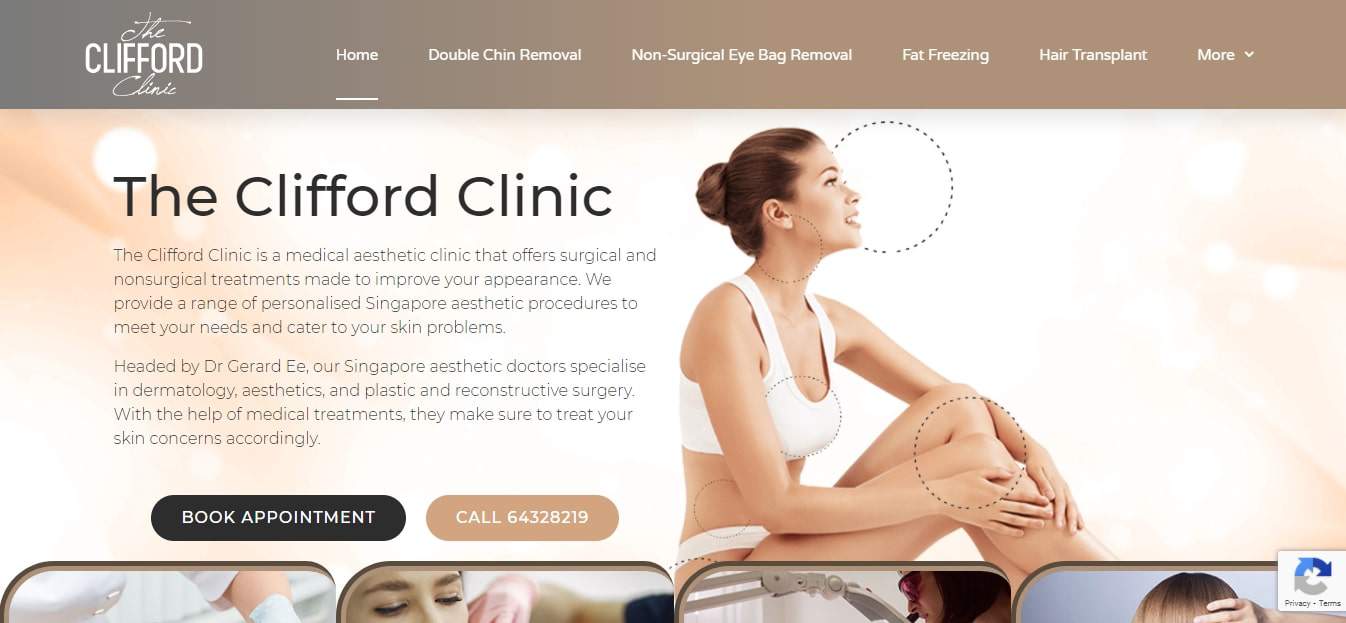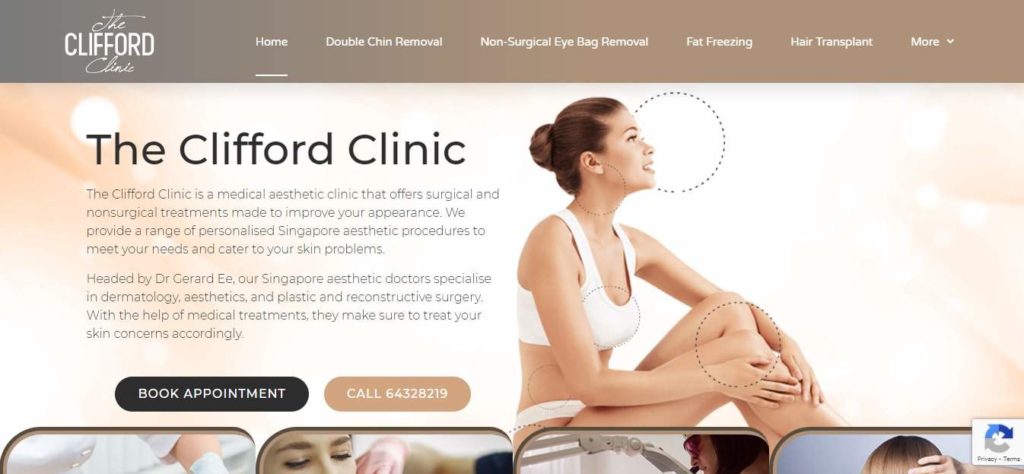 SCOPE OF SERVICES
Mole removal, hair removal, face lifting, neck rejuvenation, eye rejuvenation, acne treatment, fat freezing, skin tightening, hair loss treatment, double chin removal, and eye bag removal
WEBSITE
https://www.singaporeaestheticpractice.com/
ADDRESS
24 Raffles Place #01-03 Clifford Centre Singapore 048621
CONTACT DETAILS
(65) 3129 2550
OPERATING HOURS
Monday to Friday: 10:00 AM – 8:00 PM
Saturday: 10:00 AM – 5:00 PM
As one of the most in-demand aesthetic clinics on the island, it's no surprise that The Clifford Clinic has an extensive range of surgical and non-surgical treatments for the skin, face, body, and more.
It's led by Dr Gerard Ee, a dermatologist who received medical training from both local and overseas skin clinics. He has a special interest in minimally invasive procedures, so he's the right doctor for those who are afraid to go under the knife.
When it comes to mole removal treatment, Dr Ee emphasises that a mole can be an origin of skin cancer, which is why he encourages a consultation if it's an unusual condition.
He usually initiates a comprehensive diagnosis and can perform different kinds of non-surgical removal procedures, including shaving, cutting, and laser removal. You can say he's not a one-trick pony of a skin doctor.
Additionally, if your mole turns out to be non-cancerous, Dr Ee may suggest natural mole removal creams to help you save time and money.
Full-range aesthetic clinic
Headed by a doctor with international exposure
Focuses on non-surgical procedures
Equipped with laser treatments and ultherapy
Has received complaints about appointment times
Customer Reviews
Here are some comments shared on Google Reviews:
"Brought my 12 yrs old for mole removal. They were very honest in telling me that there will be a scar as it was a big mole. Carol was very attentive to my queries and provided me with options for my consideration. We felt very assured during consultation and they were not very pushy to sell their services. The doctor was very experienced and assured my boy. He didn't even feel much pain during and after the whole procedure. Stitches were neat and healed beautifully. HIGHLY RECOMMENDED." -April Tan
"Clifford Aesthetics are my only go to and trusted aesthetics service provider. I have been with them for the past 3 years and my experience with them has been nothing but exceptional. The doctor and his staff are very friendly. Highly recommended the nose threading and botox services which gave me excellent results! 👍👍 two thumbs up for them!." -Amanda Poh
Edwin Lim Medical Aesthetic Clinic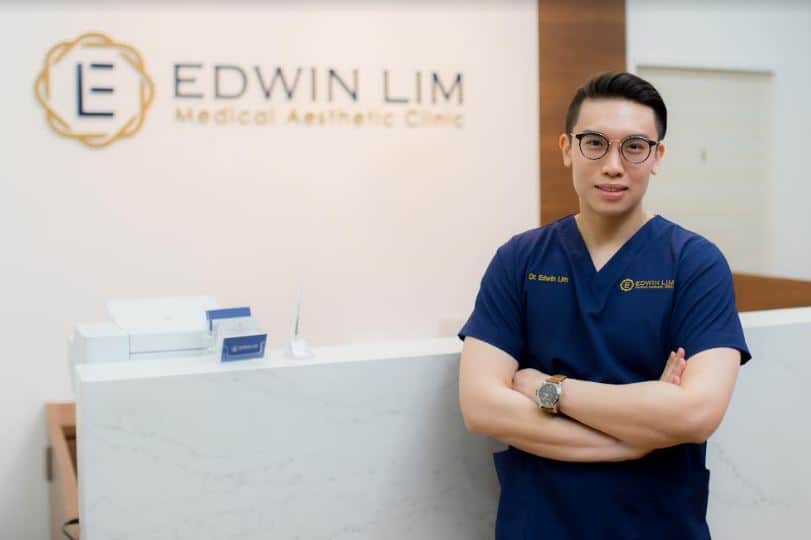 SCOPE OF SERVICES
Mole, Skin tags and Warts removal.
Anti-aging – Botox, Fillers, Rejuran, Skinboosters, HIFU, Threadlifts.
Acne laser, Pigmentation laser, Acne Scars treatment, PICO laser, Hair removal laser, Fat freezing and Medi-Facial.
WEBSITE
https://edwinlimclinic.sg/
ADDRESS
2 conveniently located clinics

East clinic – #02-12/13 Changi City Point

Orchard clinic – #05-51 Lucky Plaza, Orchard Medical Specialists Centre (By appointment only)
CONTACT DETAILS
+65 69042218

96372218 (whatsapp only)



[email protected]

OPERATING HOURS
Monday – Friday: 11:00 to 8:00 pm
Saturday: 11:00 am to 6:00 pm
We strongly suggest checking out Edwin Lim Medical Aesthetic Clinic if you want a lunchtime mole removal procedure that can be done in less than 30 minutes. It's the perfect aesthetic clinic for busy individuals who don't have enough time on their hands.
Dr Edwin, its resident skin specialist, uses the Lutronic eCO2 ablative laser to remove moles, skin tags, warts, and other types of skin bumps. The advantage of this technology is that the procedure only takes 10 to 15 minutes (depending on the size and number of bumps to removed).
The healing may take more than a week, though, but that's a completely normal recovery period. Dr Lim also prescribes antibiotic creams, recovery creams, and scar-gels to accelerate the recovery process and shorten downtime.
What's more, Dr Edwin can deal with moles and skin tags of all sizes, even if they're larger than the average size. It's a common concern among people who want to undergo mole removal, so we're glad to have found a doctor who can remove huge moles safely and effectively.
Aside from moles and skin tags, other skin conditions treated by Dr Lim include aging and sagging skin, dry skin, acne, pigmentation, dull skin, wrinkles, and acne scars and marks. It's safe to assume that he's capable of addressing most of your skin problems.
Lastly, Edwin Lim Medical Aesthetic Clinic has two branches in Singapore, so you can easily find the clinic that is closer and most convenient for you.
Two locations in Singapore
Uses advanced laser technology
Can remove moles of all sizes
Equipped with the latest medical equipment
Lucky Plaza clinic is by appointment only and clinics are closed on sundays
Customer Reviews
Check out what their customers have to say regarding their service:
"A month ago, I messaged the clinic asking about mole removal late at 11pm. To my surprise, the reply came within a minute. After the review today, I am more than happy with the outcome of the procedure. What had been a dark raised mole is now a reddish scar. Moreover, it is most likely going to return to skin colour in two to three weeks. There are no complaints whatsoever with my smooth and minimal-pain experience with the clinic. Dr Edwin and his female manager are there to help you and allow you to make the most informed decision possible. I highly recommend dropping them an inquiry especially if you're unsure.."
-Brad
"Dr Edwin Lim came highly recommended through a good friend. I am not disappointed at all. Initially, I was concerned about finding the way to the clinic but it turned out to be a breeze. There is an underground link from the EXPO station all the way to Changi City Point Mall; that keeps me sheltered from the weather. He is thorough in his explanation, professional in the clinical care, exercise dexterity in surgical skills, has gentle touch and has a friendly persona. There are no hard sales. The Clinic staff are great too! The Clinic's emphasis on clients' needs taking centre stage is commendable. Just done my neurotoxin and fillers; really happy with the outcomes. Always gratifying to invest in my skincare as I am wearing it everyday."
-Madeline Chan
Stephanie Ho Dermatology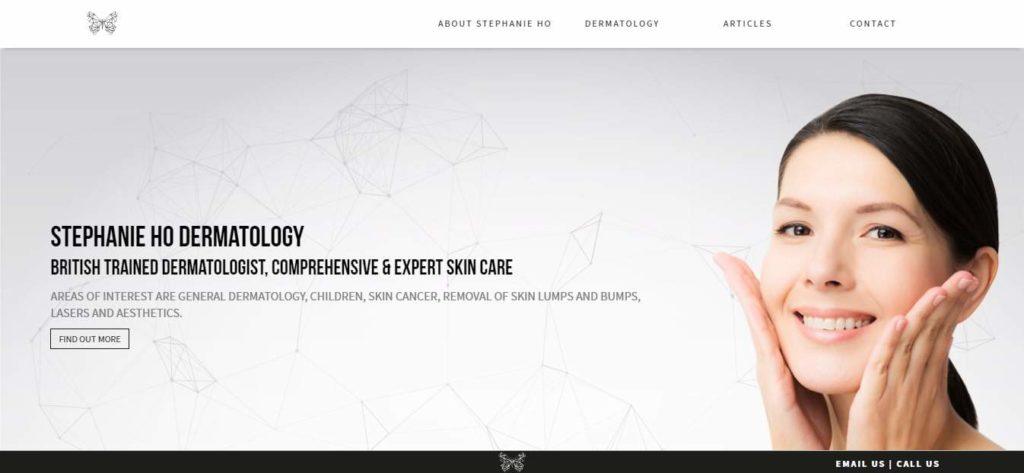 SCOPE OF SERVICES
Medical dermatology, paediatric dermatology, surgical dermatology, and cosmetic dermatology
WEBSITE
https://www.stephanieho.com.sg/
ADDRESS
9 Scotts Road, Pacific Plaza, Scotts Medical Center #08-05, Singapore 228210
CONTACT DETAILS
+65 6432 8284
+65 6262 0880
OPERATING HOURS
Monday – Friday: 9:00 AM- 6:00 PM
Saturday: 9:00 AM – 1:00 PM
When it comes to diversity of skin procedures, Stephanie Ho Dermatology snatches the top spot, in our opinion. It makes sense, considering that it's led by a British-trained doctor who specialises in medical, aesthetic, surgical, and paediatric dermatology.
Dr. Ho's specialities include removal of skin lumps and bumps, skin cancer screening, general dermatology, and laser and aesthetics. She's even regarded as one of the top skin doctors for children in Singapore.
Despite being a prominent children's skin doctor, though, Dr. Ho is equally comfortable with looking for adult patients with different forms of skin conditions. So, you don't have to count her out just because you're an adult.
Another thing to know about her is that she uses either a medical or cosmetic approach when it comes to mole removal, which means she can use either laser or surgery. It will depend on the size and type of your mole.
Stephanie Ho Dermatology is equipped with FDA-approved, state-of-the-art medical tools that make it possible to do the procedure quickly, with little to no pain.
There's no need to worry about possible scarring either, because every patient will be taught how to manage wounds and minimise scarring.
It's not the most budget-friendly dermatology clinic out there, however… but it's transparent when providing quotations. One thing's for sure: there will be no hidden fees and last-minute charges.
British-trained skin doctor
Quick and painless mole removal
With FDA-approved technology
Transparent pricing
For patients of all ages
Customer Reviews
Qi Xuan Lim shared his experience on Google Reviews:
"Had a wonderful experience overall at Stephanie Ho Dermatology. Dr Ho is a dedicated dermatologist with exceptional clinical acumen. Throughout the course of my treatment, she patiently answered all my questions and was always professional. The rest of the staff are also very friendly and efficient in helping me arrange my appointments, as well as providing assistance during the treatment. Highly recommend this place!"
Riah Ortea posted her own experience with Dr. Ho as well:
"Dr. Stephanie Ho has been my dermatologist for the past 2 years. I've seen a lot of Doctors in the past and she is the only one who honestly delivers greater results. She is a well trusted Doctor, friendly, always reassuring that your skin will get better. She will explain to you clearly why it happens to your skin and will really go into detail to know the root cause of your skin issues. I regained my confidence in her. No more breakouts now. All her staff are friendly, helpful and accomodating."
Alaxis Medical and Aesthetic Surgery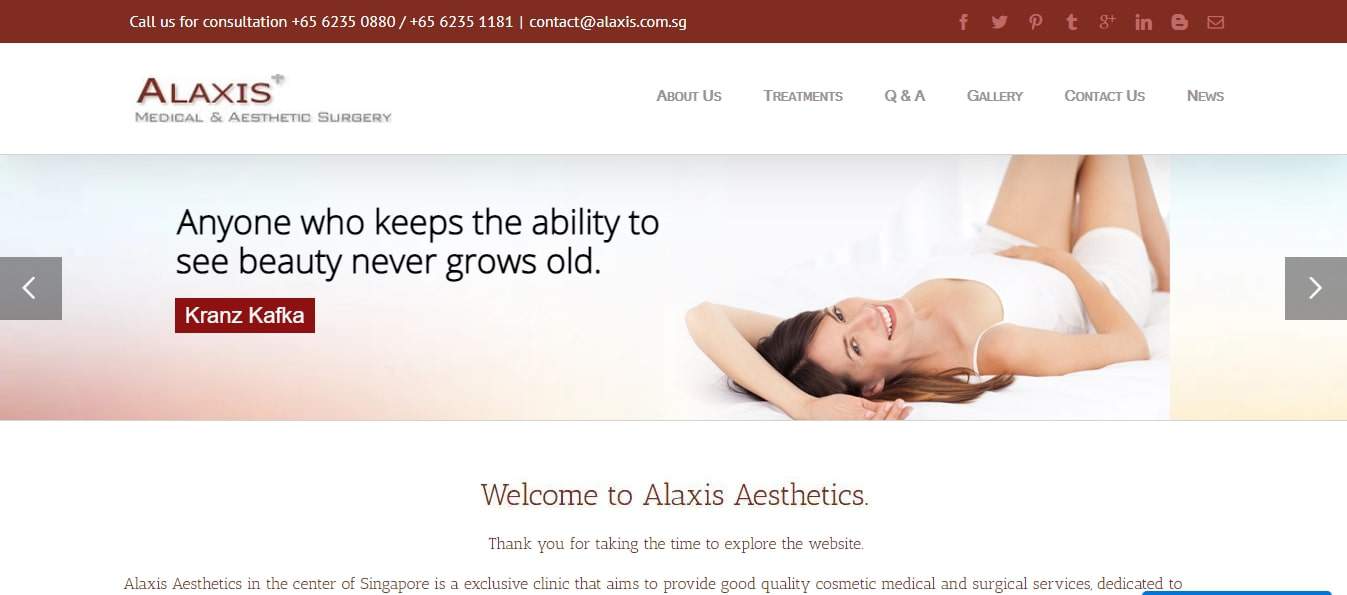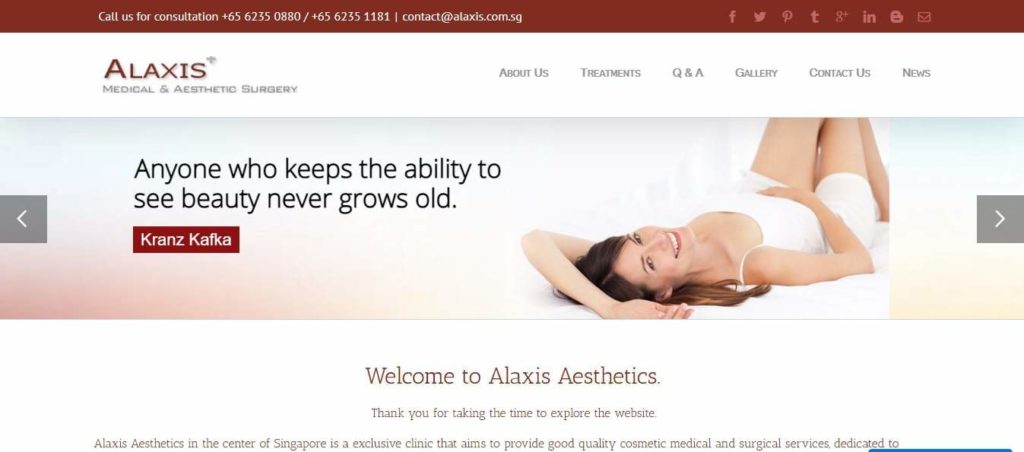 SCOPE OF SERVICES
Mole removal, face contouring, face lift, wrinkle treatment, dark eye laser treatment, acne scar removal, dermal rejuvenation, tattoo removal, breast augmentation, liposuction, hair transplant, and permanent hair removal
WEBSITE
https://alaxis.com.sg/
ADDRESS
360 Orchard Road 04-02 International Building Singapore 238869
CONTACT DETAILS
+65 62350880
+65 62351181
OPERATING HOURS
Monday, Wednesday, Thursday: 9:00 AM – 6:00 PM
Tuesday and Friday: 9:00 AM – 8:00 PM
Saturday: 9:00 AM – 1:00 PM
Alaxis Medical and Aesthetic Surgery is founded and headed by Dr Donald Ng, a physician who specialises in cosmetic medicine and surgery. Based on our research, we can say that he's the most decorated cosmetic doctor on our list.
For one, he has travelled all over Asia and received training from experts in cosmetic medicine. He's even approved by the Ministry of Health to perform various procedures like liposuction and other minimally invasive procedures.
If accolades and experience are a huge factor for you, then you wouldn't go wrong with Alaxis Medical and Aesthetic Surgery. There's more to it than the impressive credentials of its resident physician, though.
Alaxis Medical offers a diverse range of non-surgical procedures targeting the face, skin, body, breast, and even hair. Most of their prices won't hurt your pockets too, which can't be said about the treatments of most aesthetic clinics.
Its mole removal procedure can be done either through lasers or surgery, depending on the type and size of a patient's mole. We like that there isn't just a single option presented to patients who are interested in this procedure.
Its modern surgical and laser technologies promise faster healing than with traditional procedures and minimal chances of scarring, so if these are part of your worries, we're sure that you wouldn't be disappointed with Alaxis Medical and Aesthetic Surgery.
Led by an experienced cosmetic doctor
Can do lasers and surgery
Responsive customer service
Inconsistent operating hours
Customer Reviews
Take a look at these comments posted online:
"I went to Alaxis Aesthetic in Singapore after a recommendation from a friend. I have signed up for FUE hair transplant, as Im starting to get very thin on Top. Donald the consultant was the perfect match for me/ He listened and understood where I needed work but said for me to come back in the new year and arrange an appointment for the FUE Hair Transplant process." -Stephen Morgan
"Certainly not a doctor who keeps pushing you to sign up for more packages but one who listens and is willing to go the extra mile to help address the areas of concerns! Highly recommended!" -Li Li Chua
Prive Clinic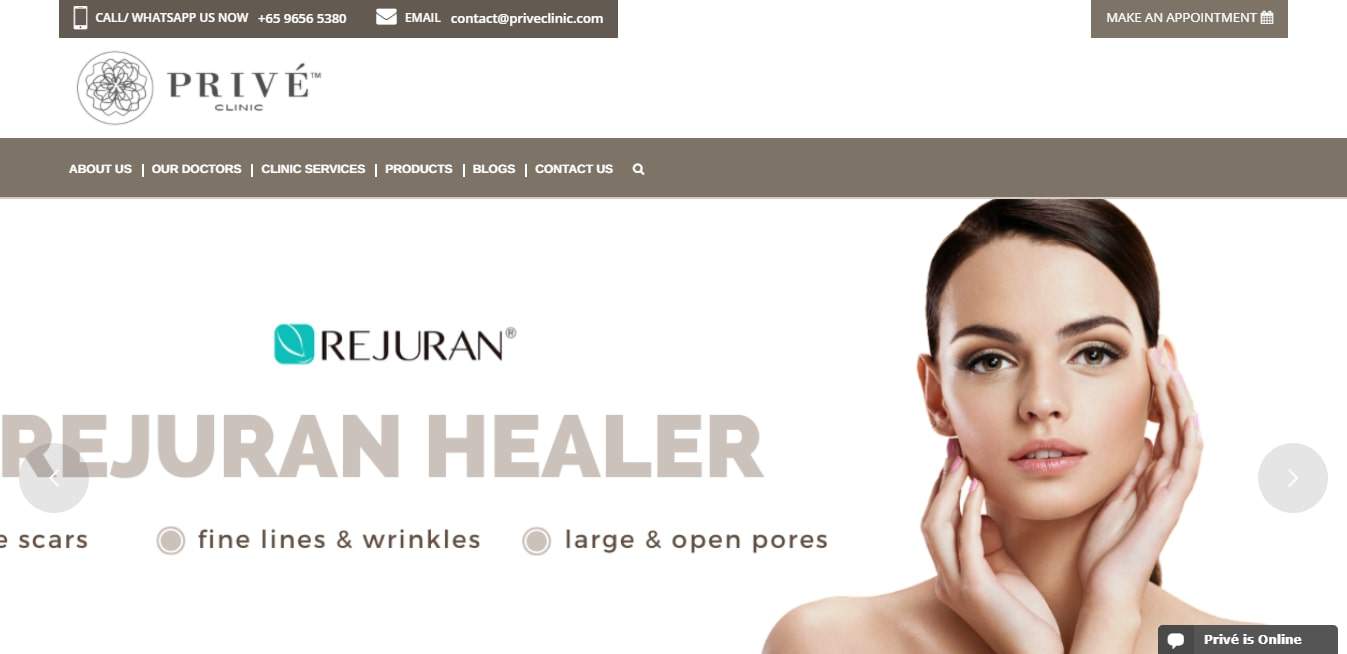 SCOPE OF SERVICES
Mole removal, face contouring, face lift, wrinkle treatment, dark eye laser treatment, acne scar removal, dermal rejuvenation, tattoo removal, breast augmentation, liposuction, hair transplant, and permanent hair removal
WEBSITE
https://www.priveclinic.com/
ADDRESS
360 Orchard Road 04-02 International Building Singapore 238869
CONTACT DETAILS
65 9656 5380
65 9848 2888 (for existing patients)
OPERATING HOURS
Monday to Friday: 10:00 AM – 6:00 PM
Prive Clinic is a one-stop aesthetic clinic with a wide range of facial treatments and body works programs. Here are the reasons it earned a spot on our list:
For one, its medical staff consists of experienced and professionally trained cosmetic doctors and nurses who have thousands of aesthetic procedures under their names.
Second, it's a full-range aesthetic clinic armed with medical-grade and advanced technologies, allowing its doctors to look after patients with different skin and body concerns.
In line with that, Prive Clinic can remove flat and raised moles either through laser or surgery, depending on their size and location. It will be facilitated by a certified aesthetic doctor, so you know that you'll be in safe and capable hands.
There's a large number of patients that enter its doors every day given that it's among the most prominent aesthetic centres in Singapore. Worry not though, because you will be accommodated as long as you have an appointment.
Aside from body treatments, Prive Clinic offers skin contouring, acne treatment, acne scar removal, dermal rejuvenation, and more. All of these are in-demand as well, which says a lot about the quality of its services.
Equipped with medical-grade technology
Efficient booking platform
Responsive customer service
Sweng Plastic Aesthetic and Reconstructive Surgery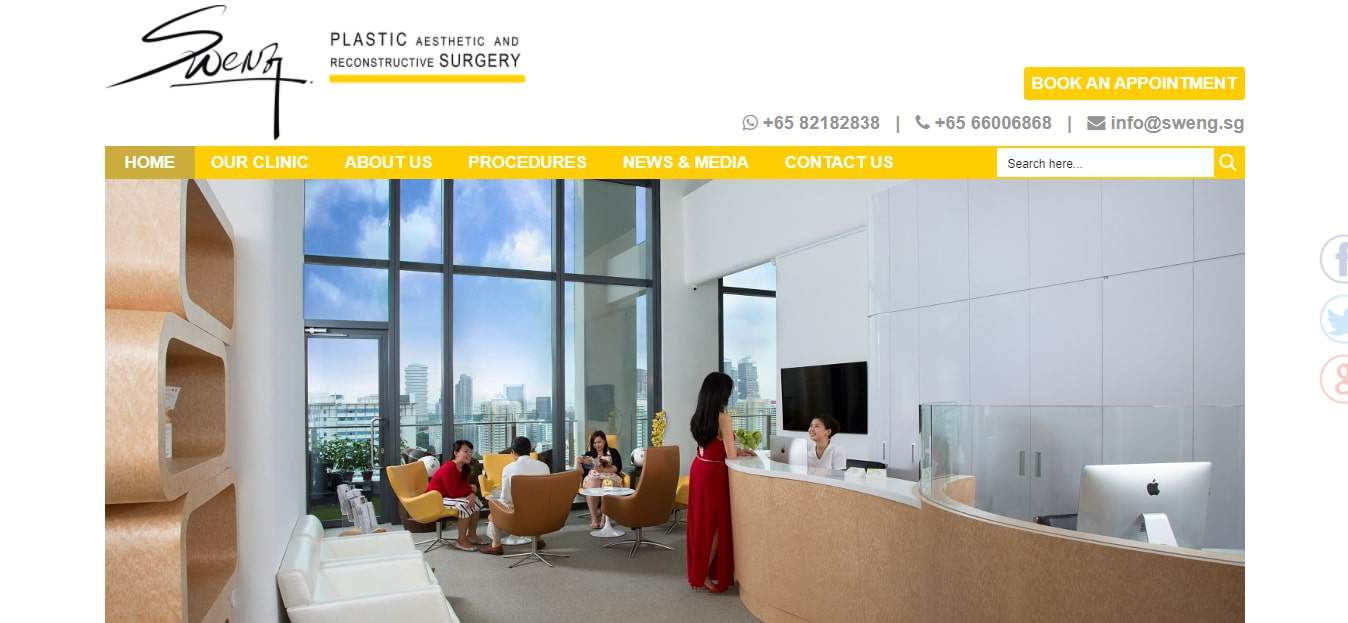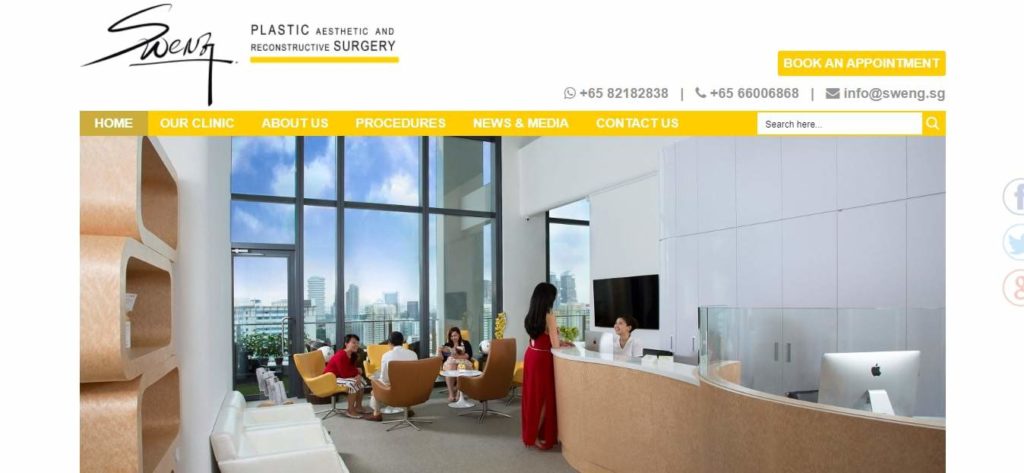 SCOPE OF SERVICES
Mole removal, eye bag removal, rhinoplasty, ptosis surgery, droopy eyelid surgery, brow lift surgery, scar revision, double eyelid surgery, lip injections, breast augmentation, butt augmentation, liposuction, breast reduction, and torn earlobe repair
WEBSITE
https://alaxis.com.sg/
ADDRESS
1 Farrer Park Station Road, #16-08, Connexion, Singapore 217562
CONTACT DETAILS
+65 6600 6868


[email protected]

OPERATING HOURS
Monday to Friday: 9:00 AM – 6:00 PM
Saturday: 9:00 AM – 1:30 PM
Another prominent aesthetic clinic in Singapore with a huge and loyal clientele is Sweng Plastic Aesthetic and Reconstructive Surgery. It's a Ministry of Health-accredited clinic equipped with state-of-the-art and medical-grade technologies.
Its popularity as an aesthetic clinic is mostly attributed to its resident surgeon, Dr Ng Siew Weng, and we agree because we're impressed by his credentials as well! He's the first doctor from here to undergo training in South Korea, so he has that edge over other doctors.
In terms of its mole removal treatment, something that patients should know is that it's non-invasive and takes less than half an hour to finish. Dr Ng is trained in using different non-invasive techniques to remove moles of all types and sizes.
More than that, it's considered a lunchtime procedure, so you can get it during your short break from work, preventing your regular routine from being disrupted.
Sweng is popular for its state-of-the-art facilities and cozy environment as well. Patients can lounge around and relax while waiting for their treatment, which is an effective way to ease their nerves.
Its main clinic is located at Farrer Park Medical Centre. It recently opened another branch in Gleneagles Medical Centre .
Two locations islandwide
Comfortable and cozy environment
Headed by one of the top doctors in Singapore
Customer Reviews
Sweng Plastic Aesthetic has an average 5 out of 5 rating on Google Reviews. Here's what its patients had to say about it:
"Dr. Ng is a very knowledgeable, patient, and meticulous person. He would explain in detail about the anatomy of the area and the procedure involved in my surgery. He also patiently answered all my questions and concerns, and there was never a feeling of being rushed through his consultation. I was also quite impressed that they have their operating room. The surgery went really well and the post ops recovery was not too bad."
-Brian Tan
"My visits to this clinic have been very pleasant! The staff here are very friendly and professional. Procedures went very smoothly and everything was always explained to me clearly whether it was pre or post surgery and I definitely recommend this clinic. I have nothing but positive things to say about my experience here."
-Shaun Boon
S Aesthetics Clinic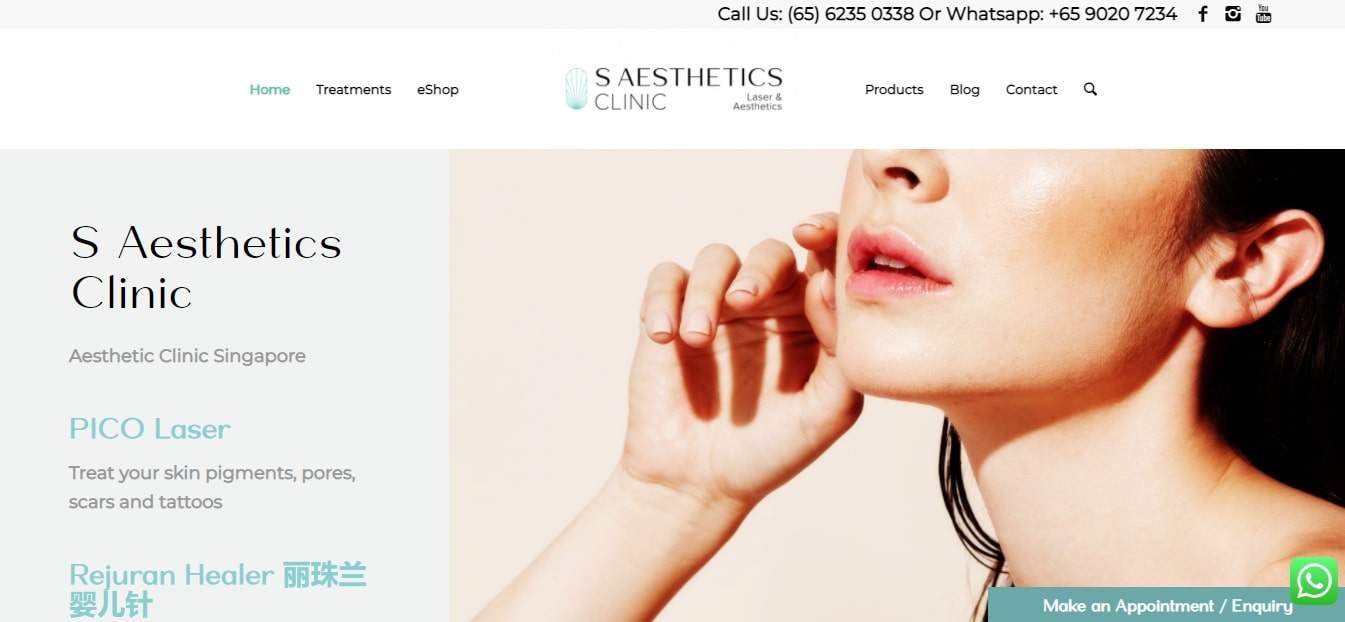 SCOPE OF SERVICES
Mole removal, scar removal, pore removal, body tightening and contouring, laser tattoo removal, skin boosters, keloids treatment, fat freezing, botox, weight loss management, dermal fillers, acne treatment, and double chin removal
WEBSITE
https://saestheticsclinic.com/
ADDRESS
9 Scotts Road #07-07 Scotts Medical Centre (Pacific Plaza) Singapore 228210
CONTACT DETAILS
+65 6235 0338
+65 9020 7234 (Whatsapp)


[email protected]

OPERATING HOURS
Monday to Friday: 10:00 AM – 8:00 PM
Saturday to Sunday: 10:00 – 6:00 PM
Whatever your reasons for wanting to remove your mole, S Aesthetics Clinic is a good option.
S Aesthetics stands out from other clinics as it can remove moles in three different ways: surgical, electrosurgery, and laser. Most aesthetic clinics can only do surgery and lasers, so it's nice having more than two options to choose from.
We like that it's honest when it comes to the results of the procedures. S Aesthetics can't guarantee that there will be no scarring, but you can expect to be provided with tips to help improve and treat the scar over time.
More than that, it's one of the few clinics in Singapore that operate from Monday to Sunday, allowing patients who only have time on weekends to have their procedures. Who doesn't like a clinic that considers how busy your schedule is, right?
S Aesthetic is open for teleconsultations as well. If you don't have time to personally drop by, then we recommend opting for its virtual consultation.
Open for teleconsultations
Provides advice to reduce scarring
Operates seven days a week
Uses electrosurgery remove moles
Has received complaints about handling of appointments
Customer Reviews
Curious what patients had to say about it? Here are some of their comments:
"S Aesthetics is my go-to clinic for everything related to my skin. I love their Hyaluronic Facial Treatment which makes my skin glow right after. My face feels plumper, more hydrated and clean. It is my holy grail. I've even converted my friends to making S Aesthetics, they're the clinic of choice." -Krisha Castillo
"Had an amazing experience at this clinic. The doctors and staff were really friendly and helpful in explaining the details to me. Nice ambience and atmosphere was great. Felt really relaxed throughout the whole procedure. Highly recommend it and will totally visit again!" -Wendell Lim
Beauty Recipe Aesthetics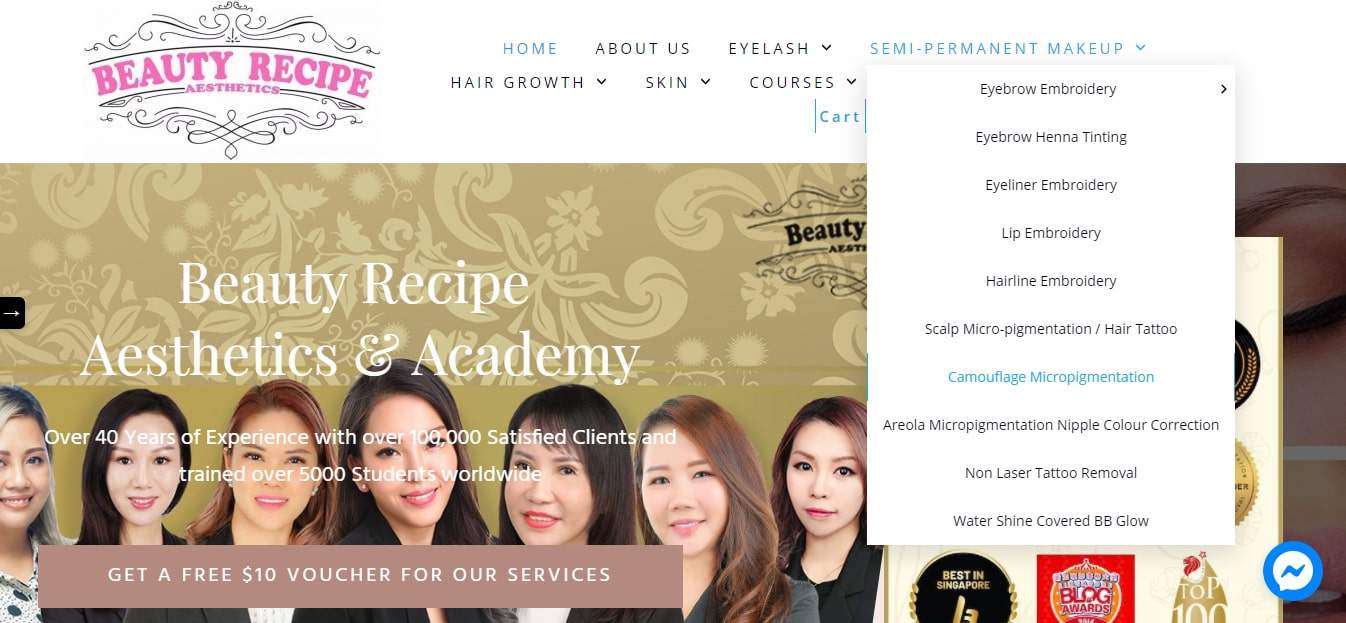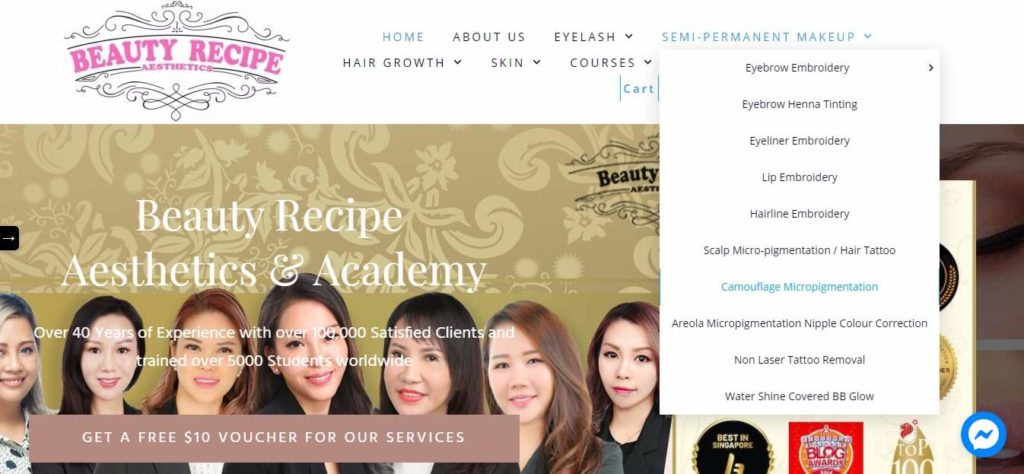 | | |
| --- | --- |
| SCOPE OF SERVICES | Mole removal, eyebrow embroidery, hairline embroidery, non-laser tattoo removal, needless acupuncture, facials, microneedling, facial therapy, and hair removal |
| WEBSITE | https://beautyrecipe.com.sg/ |
| ADDRESS | 277 Orchard Road, Orchard Gateway #B2-01 Singapore |
| CONTACT DETAILS | 6702 3062 |
| OPERATING HOURS | Monday to Sunday: 11:00 AM – 9:00 PM |
Beauty Recipe Aesthetics may be primarily known as a makeup school and clinic, but we believe that its mole removal treatment is worth checking out as well. It's been around since 1979, so it's definitely not your ordinary makeup and aesthetic clinic.
If there's one thing that makes it stand out, it'd have to be its mole removal technology. It uses a tool called Fusion Plasma Technology that can not only safely remove moles but skin tags, mills seeds, warts, and verrucas as well.
Fusion Plasma Technology makes it possible to hit two birds in one stone. If you're also dealing with other skin bumps like warts and skin tags, you can have them removed along with your unwanted moles.
You won't have to worry about exorbitant medical fees because Beauty Recipe Aesthetics is known for its budget-friendly aesthetic services. If you're lucky, you may catch its wart and mole removal promo that starts at $10 per skin bump.
Budget-friendly treatments
Established in 1979
Uses Fusion Plasma Technology
No pain and with minimal downtime
Primarily a makeup clinic
Lim Clinic And Surgery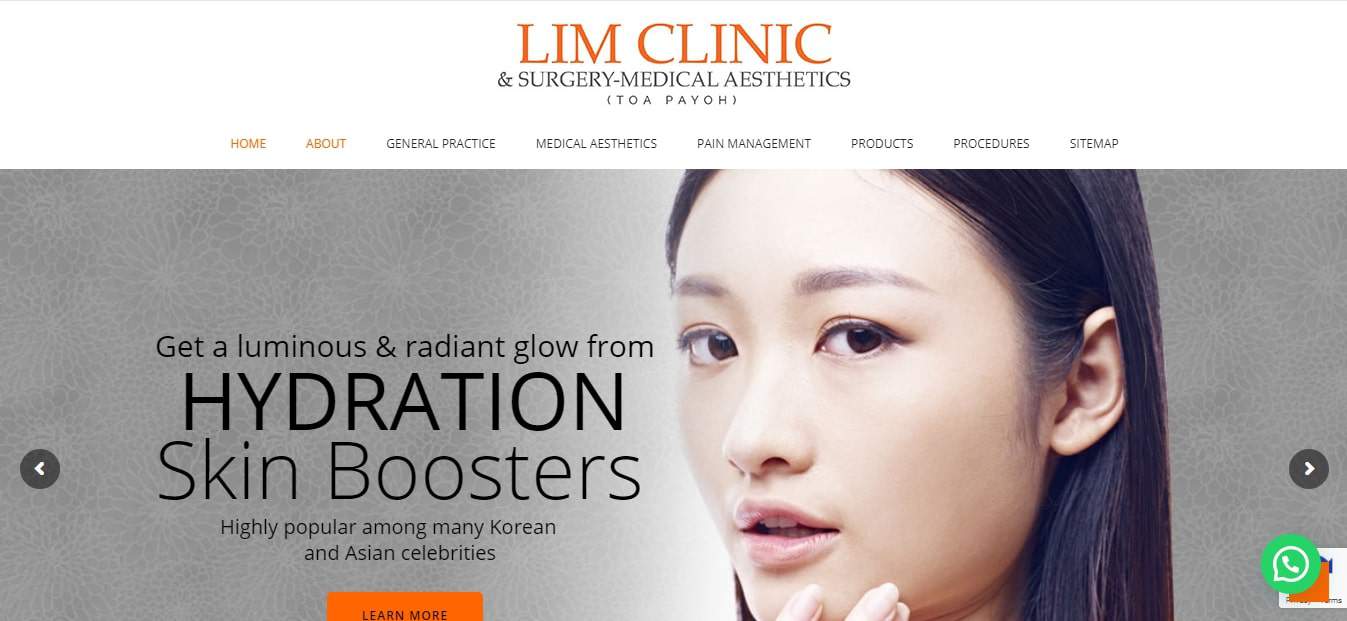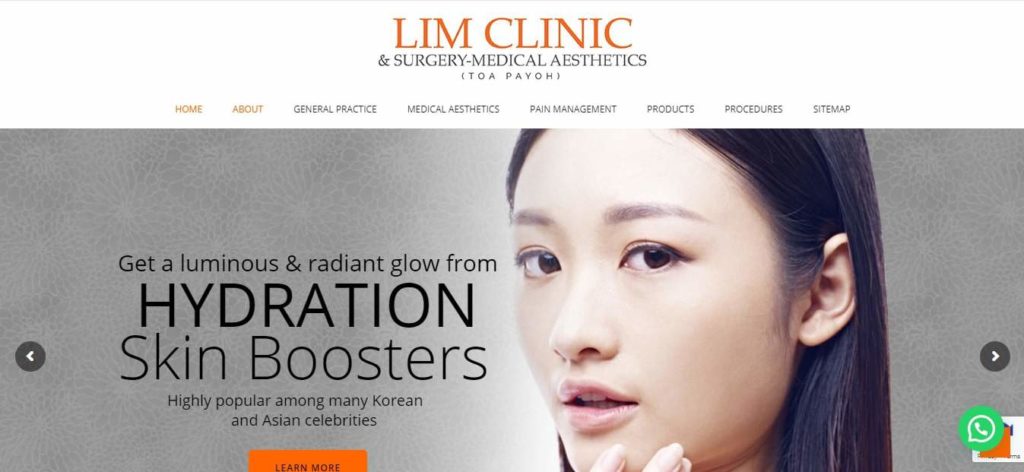 SCOPE OF SERVICES
Mole removal, body contouring, face lift, eyelid treatment, hair loss treatment, hair removal, body slimming, thread lift, tattoo removal, acne scar removal, acne treatment, jaw reduction, lip fillers, and nose fillers
WEBSITE
https://www.limclinicandsurgery.com/
ADDRESS
Blk 109 Lorong 1 Toa Payoh #01-312 (Braddell MRT Station Exit A) Singapore 310109
CONTACT DETAILS
8587 8865
6252 7473


[email protected]

OPERATING HOURS
Monday to Friday: 8:00 AM – 9:00 PM
Saturday: 8:30 AM – 3:00 PM
Lim Clinic and Surgery is another well-rounded aesthetic clinic that can address a long list of face and body problems, from unsightly warts and moles down to unwanted love handles.
If most aesthetic clinics can remove moles either through surgery or lasers, Lim Clinic and Surgery can do electrocautery and surgitron radiofrequency. That gives patients a total of four options on how to go about having their moles removed.
Any of the mentioned procedures may result in minimal bleeding and scarring, but nothing too serious to worry about. It even has the latest medical technologies to further minimise the chances of developing scars.
Another thing we like about Lime Clinic and Surgery is how hands-on it is with every patient. Each patient is carefully assessed by Dr Lim to make sure that he recommends the right mole removal treatment for them.
Dr Lim believes in the idea that aesthetic medicine should be made affordable, accessible, and safe to everyone, which is a trait that you should look for in a doctor of any specialty.
Aside from aesthetic procedures, Lim Clinic and Surgery functions as a general medicine clinic too, offering full body checkups, blood tests, minor surgeries, medical examinations, and even vaccinations.
Overall, Lim Clinic and Surgery is the perfect clinic not only for aesthetic treatments but general medicine as well.
Competitively priced treatments
Aesthetic and general medicine clinic
Accessible location
Four mole removal techniques
Customer Reviews
Here are some patient feedback posted on Google Review:
"I consulted Dr Lim for my skin pigmentation. He was very professional and explained clearly about the various treatments available. He treated me with lasers and skin care products. The results were excellent and my skin has improved tremendously. Thank you very much! And the staff are wonderful and helpful too.! Great services." -Cheryl Lim
"Dr Lim and his staff are a friendly and jovial bunch of folks! Came here for laser treatment to remove spots but they don't sell hard! That's one thing I like about them! Their treatment prices are in the reasonable range."
1Aesthetics, Medical & Surgery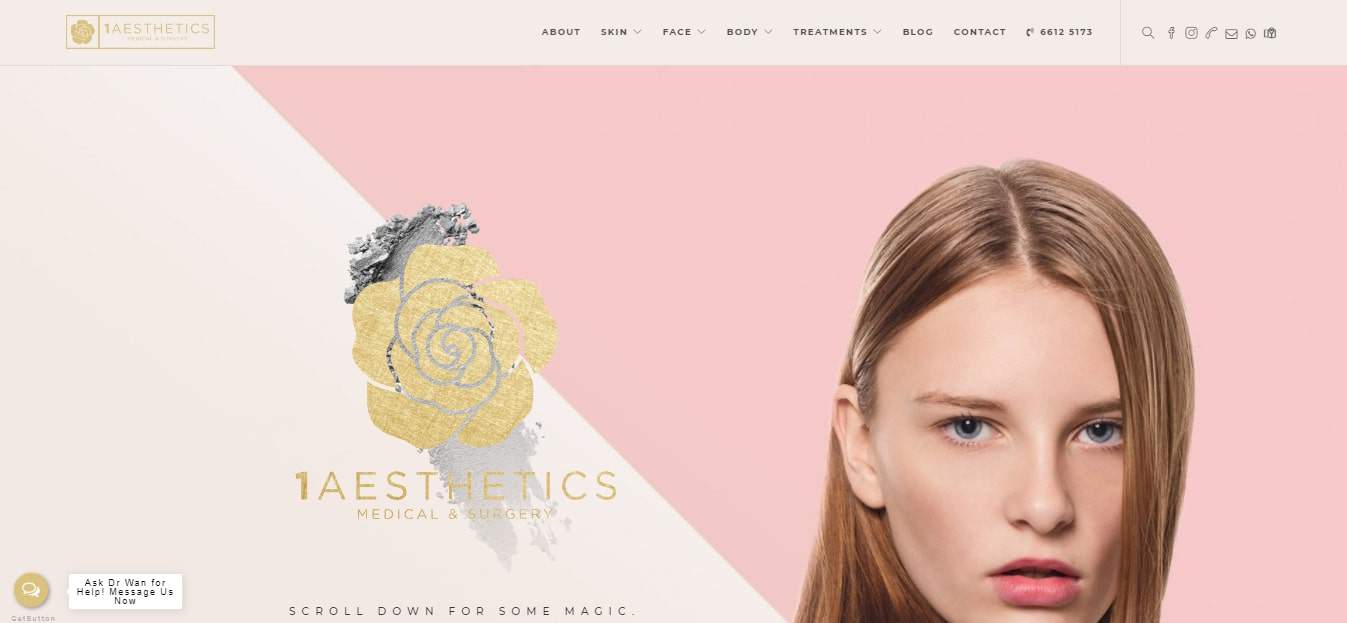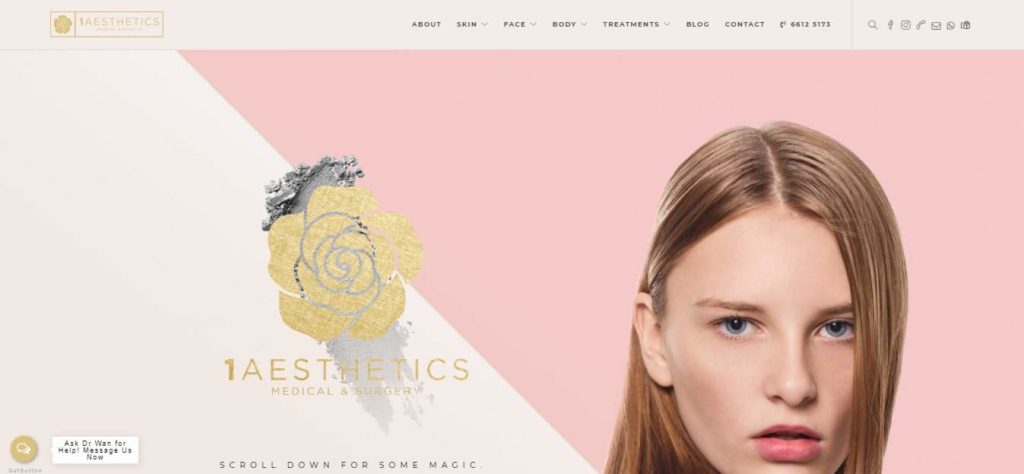 SCOPE OF SERVICES
Mole removal, acne treatment, acne scar removal, pigmentation, lumps and bumps, stretch marks, tattoo removal, double chin, eye bag removal, facial sculpting, hair loss treatment, hair removal, and weight management
WEBSITE
https://www.1aesthetics.com/
ADDRESS
#14-90 The Central Tower 1, 8 Eu Tong Sen Street, Singapore 059818
CONTACT DETAILS
6566125173


[email protected]

OPERATING HOURS
Monday to Saturday: 11:00 AM – 8:00 PM
1Aesthetics, Medical & Surgery has grown into one of the most in-demand aesthetic clinics in Singapore, providing a broad array of cosmetic treatments that combat all medical conditions of the face, skin, and body.
It's founded and headed by Dr Wan Chee Kwang, an aesthetic doctor who specialises in acne scarring, skin bumps, and facial sculpting. We're quite impressed with his resume as well, particularly his extensive training in treating diverse aesthetics and medical problems.
For its mole removal treatment, Dr Kwang may use lasers, radiofrequency ablation, or surgery, depending on the size of your moles. Any of these methods are guaranteed to put an end to your unsightly moles (and even warts and skin tags).
Dr Kwang recognises the possibility of scarring, so to ensure the best outcome, he will make sure that all abnormal tissues will be removed while minimising the damage to the surrounding tissues.
As with any mole removal procedure, the possibility of scarring is never gone, but you can be assured that Dr Kwang will do everything in his power to minimise those chances.
Beyond its safe and effective aesthetic treatments, 1Aesthetics doesn't fall short when it comes to facilities. Its location in Office Tower 1 means patients will get treated to a view of the island's skyline.
Lastly, 1Aesthetics's medical team is made up of individuals who are always willing to assist customers and answer their concerns. It's the best thing that patients can receive from a patient-centric clinic, in our opinion.
Can address all types of skin and body problems
Headed by a prominent aesthetic doctor
Friendly and approachable staff
Competitively priced services
Deals with a huge number of patients every day, so delays may occur
Customer Reviews
1Aesthetics, Medical & Surgery has earned a near perfect rating of 4.9 out of 5 on Google Reviews, proving that its procedures are loved by its customers. Here are some comments:
"Came here to remove a mole that was bugging me recently as it became more sensitive, and used an ablative laser as recommended by Dr Wan to completely remove and ensure it does not grow back. It's been about 6 weeks since, and the wound has recovered mostly, with just a little redness to it. Dr Wan was really patient in explaining the procedures and that helped me to come to a decision. He was not pushy about any of the processes and he was really transparent about the different costs for the different treatments. The treatment rooms and clinic was all really hygienic and clean with a nice ambience" -Lisa C
"Went to 1Aesthetic for mole removal because of good reviews from google, staff was friendly and accommodating. Dr Wan was professional in explaining the process and answering any queries. He recommended hybrid laser removal which is better as the mole was quite big in size. Overall, I was satisfied with the outcome and highly recommend others to come here for any aesthetic corrections." -Wei Song
FAQs about Mole Removal in Singapore
---
Keep in mind that moles can also be a cause of skin disease so make sure to have your moles checked if you notice some unusual changes. With our list of the clinics with the best mole removal in Singapore, you'll certainly receive the proper treatment that you need.
If you'd like to recommend more clinics, let us know more about their services and we might include it with our picks as well.
You might also be interested in this list of the best aesthetic clinics in Singapore as some of them also provide mole removal treatments, offered at accessible and fair prices.