By Lindsey Tan
Do you have a mole located on the most awkward part of your face or body? If so, you need to visit an aesthetic clinic that provides the best mole removal in Singapore.
Moles can be quite distracting, especially if they're a little too big and are on the most visible body parts. That's why most medical and aesthetic clinics offer mole removal procedures.
But which one is the most reliable and accessible? Let's go find out!
We've searched all the clinics on the island until we ended up with the top clinics that perform the best mole removal in Singapore! They've got a fair range of treatments, giving you a variety of options — all offered at reasonable prices.
(Note: This list is in no particular order.)
1. Dr. Ker – Dermatologist Singapore

BEST FOR

Expert skincare, meticulous mole removal

WEBSITE
https://www.dermatologistsingapore.com/
ADDRESS
6 Napier Road
#09-07 Gleneagles Medical Centre
Singapore 258499
CONTACT DETAILS
TEL: 3129 2885
EMAIL: [email protected]
OPERATING HOURS
Monday to Friday : 9 am – 6 pm
Saturday : 9 am – 1 pm
Led by Dr Ker Khor Jia and Dr Tan Wei Sheng, Dermatologist Singapore is one of the places to turn to if you want the best mole removal in Singapore. Dr Ker's meticulous approach to skin issues and treatments is especially helpful here, as you can be certain that she'll deliver a perfect mole removal treatment if desired.
The clinic is also nice in that it has a fair number of private rooms and excellent facilities. If you want a truly personalised, private skincare treatment, go here.
Highlights
Specialists in mole and wart removal
Emphasises private and personalised care
Customer Reviews
One of the best things about this clinic is how well Dr Ker and Dr Sheng deal with patients. They're not only great at providing treatment, say clients, but also excellent at listening to concerns.
Check out this review from Wendy Ng:
My experience with Dermatology & Co has been wonderful. Dr Ker is really attentive and listens to my concerns regarding my skin issues. When it comes to the prescription, I have to say that the medications (applied and oral) are really helpful – I can see the effect rather quickly and I'm satisfied with it. Will recommend Dermatology & Co to my family and friends if they have any skin problem.
2.
3.  The Clifford Clinic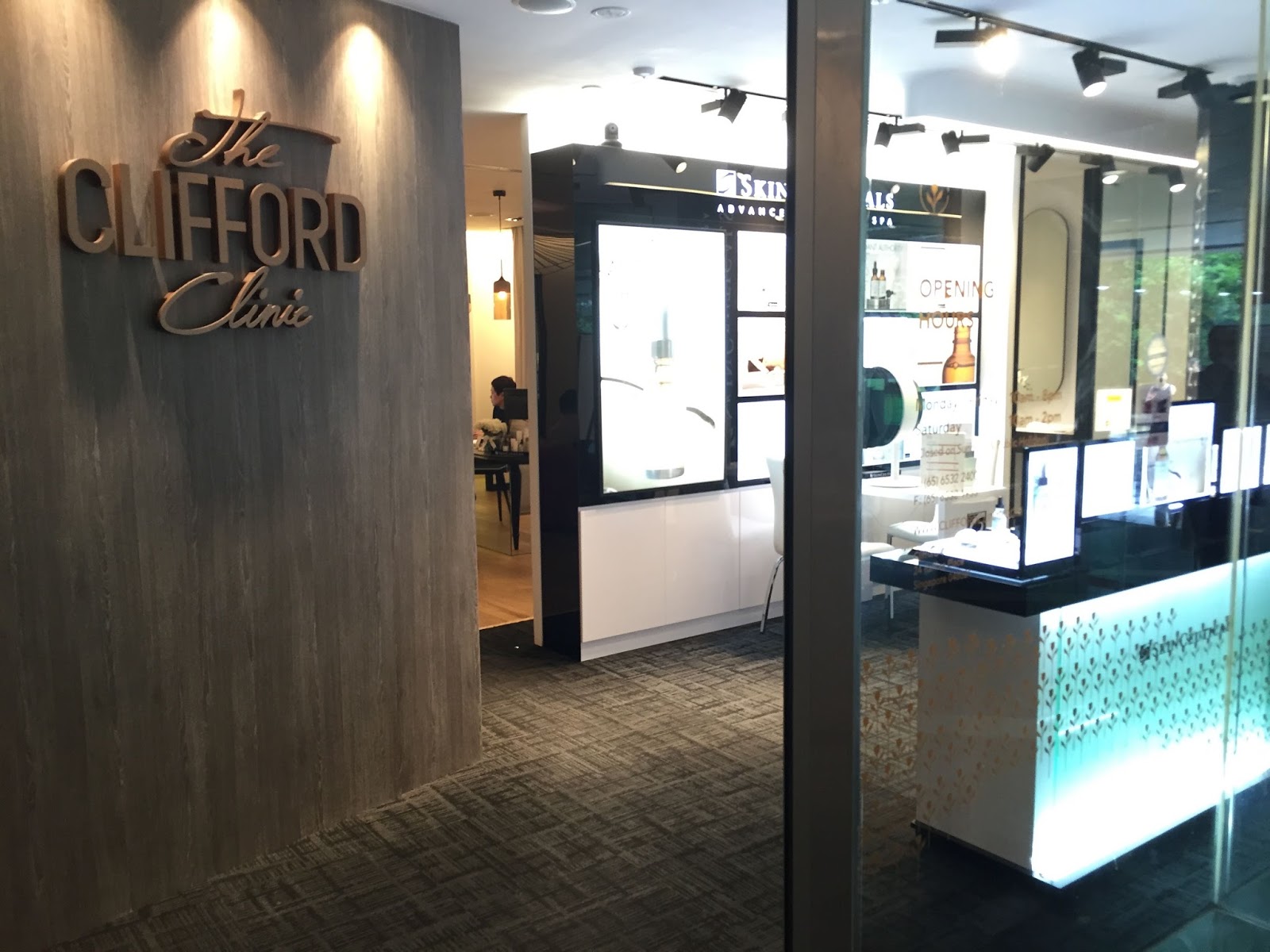 As one of the most well-known clinics among locals, The Clifford Clinic offers a full range of aesthetic treatments and surgeries for skin, facial, body, hair, and more.
When it comes to their mole removal treatment, they emphasise that a mole can be an origin of skin cancer, which is why they encourage a consultation if it's an unusual condition.
They initiate a comprehensive diagnosis and perform different kinds of removal procedures. This includes shaving, cutting, and laser removal. Each pertains to target a specific type of mole, one of the many reasons why they have the best mole removal in Singapore.
Also, if your condition turns out to be non-cancerous, they'll suggest natural mole removal creams so you can save some time and money.
Highlights
Facial and body treatments
Wedding/bridal beauty packages
4. Edwin Lim Medical Aesthetic Clinic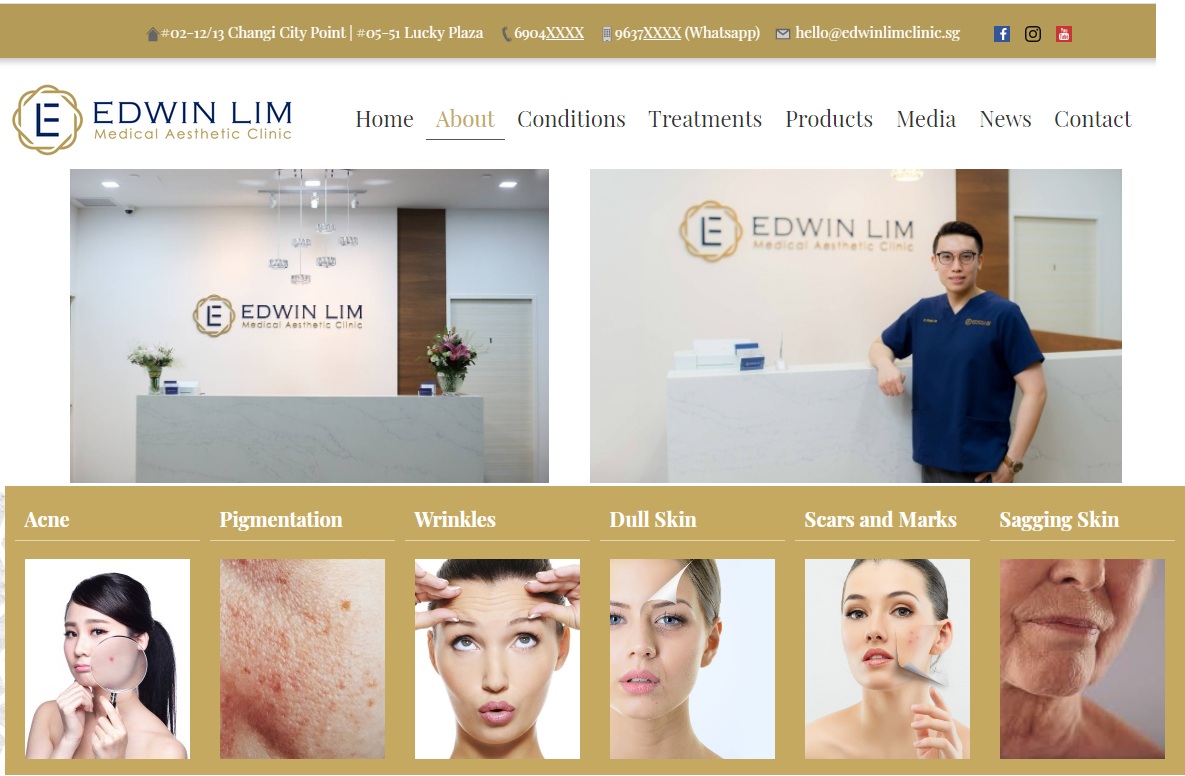 BEST FOR
Wide range of aesthetic services
SERVICES

Injectables, Laser, Medi-Facials and Fat Freeze, HIFU treatment

WEBSITE

https://edwinlimclinic.sg/

ADDRESS

#02-12/13 Changi City Point | #05-51 Lucky Plaza

#05-51, Lucky Plaza, 304 Orchard Road Singapore 238863

CONTACT DETAILS
[email protected]
OPERATING HOURS
Monday – Friday:

11:00 to 8:00 pm

Saturday and Sunday: 11:00 am to 6:00 pm
Edwin Lim Medical Aesthetic offers an extensive and comprehensive aesthetic service for their clients. They are equipped with the modern and latest technology which they use for their procedures. Their aim is to lessen and minimize the pain or discomfort felt by their patients. 
One of the services they offer is mole removal which is guaranteed to be safe and effective.
They have two branches located at Changi City Point and at Lucky Plaza. These two can be easily located and have ample parking areas for their clients. Thus, you are always welcome to visit their clinic at any time. 
Highlights
Comprehensive medical aesthetic service

Minimal discomfort and pain
Customer Reviews
At Edwin Lim Medical Aesthetics, you will get the service that you deserve. Check out what their customer has to say regarding their service: 
Dr Edwin Lim came highly recommended through a good friend. I am not disappointed at all. Initially, concerned about finding the way to clinic but it turned out to be a breeze. There is an underground link from the EXPO station all the way to Changi City Point Mall; that keep me sheltered from the weather. He is thorough in his explanation, professional in the clinical care, exercise dexterity in surgical skills, has gentle touch and has a friendly persona. There is no hard sales. The Clinic staff are great too! The Clinic's emphasis on clients' needs taking centre stage is commendable. Just done my neurotoxin and fillers; really happy with the outcomes. Always gratifying to invest in my skincare as I am wearing it everyday. – Madeline Chan
A month ago, I messaged the clinic asking it about mole removal late at 11pm. To my surprise, the reply came within a minute. After the review today, I am more than happy with the outcome of the procedure. What had been a dark raised mole is now a reddish scar. Moreover, it is most likely going to return to skin colour in two to three weeks. There are no complaints whatsoever with my smooth and minimal-pain experience with the clinic. Dr Edwin and his female manager are there to help you and allow you to make the most informed decision as possible. I highly recommend dropping them an inquiry especially if you're unsure. – Brad 
5.  Alaxis Medical and Aesthetic Surgery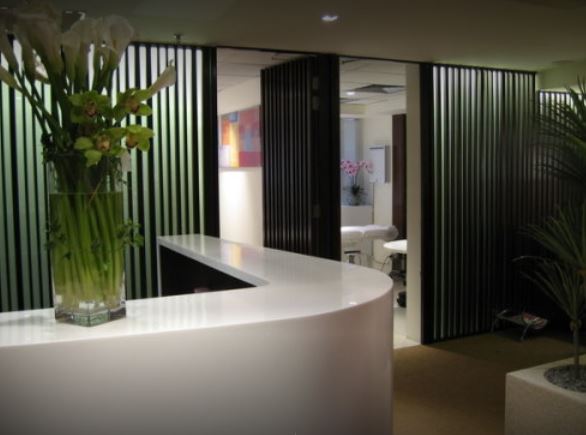 BEST FOR 
Advanced laser technology
WEBSITE
https://alaxis.com.sg/
ADDRESS
360 Orchard Road 04-02 International Building Singapore 238869
CONTACT DETAILS
+65 62350880 / +65 62351181
OPERATING HOURS
Monday, Wednesday, Thursday: 9am–6pm
Tuesday and Friday: 9am–8pm
Saturday: 9am–1pm
Alaxis Medical and Aesthetic Surgery features a whole range of surgical and non-surgical procedures for face, body, skin, and hair. For their best mole removal in Singapore, they use modern laser technology that provides highly accurate burning of moles.
Their procedures ensure faster healing and minimal chances of scars. They also have another option, which is the surgical mole removal for larger moles.
Highlights 
Facial, body, skin, and hair treatments
Surgical and non-surgical treatments
6.  Prive Clinic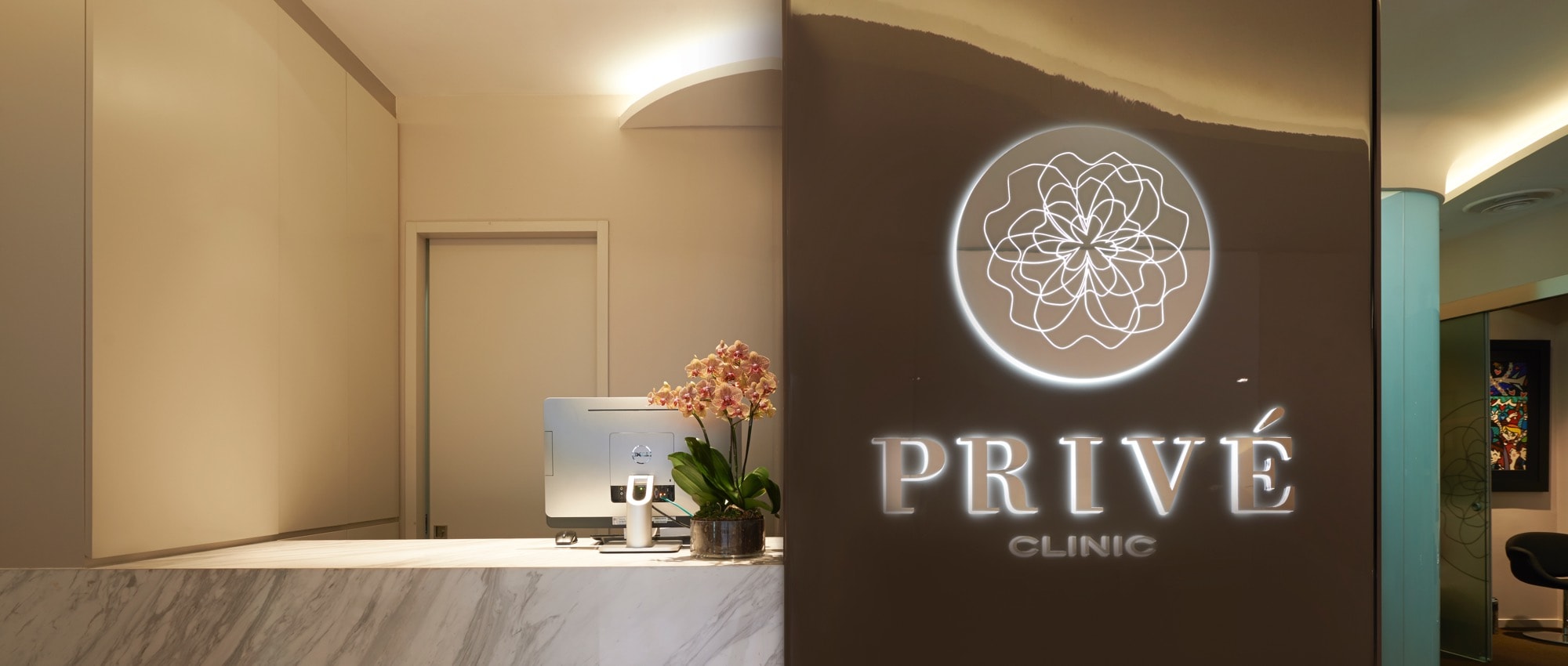 Prive Clinic is known for its wide range of facial aesthetic treatments as well as bodyworks programs. Little does everyone know that they also have one of the best mole removals in Singapore.
With their latest technology, they're able to solve unwanted moles through comprehensive treatments that have minimal downtime. They also make sure there'll be no infection or scarring after the treatment.
Highlights
Facial aesthetic treatments
Signature products
7. Stephanie Ho Dermatology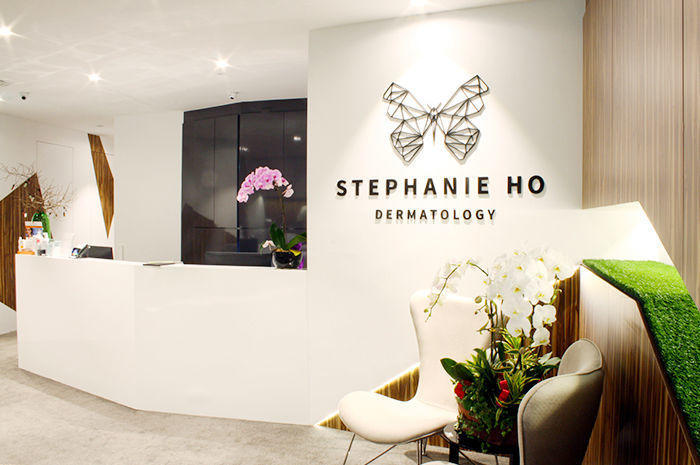 BEST FOR 
Paediatric services for children
WEBSITE
https://www.stephanieho.com.sg/
ADDRESS
9 Scotts Road, Pacific Plaza, Scotts Medical Center #08-05, Singapore 228210.
CONTACT DETAILS
(65) 6951 5459
OPERATING HOURS
Monday to Friday : 9 am – 6 pm
Saturday : 9 am – 1 pm
Stephanie Ho Dermatology focuses on treating dermatological conditions for both medical and aesthetic needs. The best thing about their services is that they provide solutions for both adults' and children's conditions.
So if you notice some unusual type of mole on your children's face or body, rest assured that their paediatric services will help you with your medical concerns.
They offer the best mole removal in Singapore, with several treatment options such as biopsy or excision, surgery, and laser removal.
Highlights
Same-day procedure
Skincare speciality
Customer Reviews
Customers were very impressed with the competent procedures of Stephanie Ho Dermatology. They shared stories about the clinic's fast and accurate mole removal treatment that has saved them from further worries.
A customer from Google Reviews recommended this clinic with this posted feedback:
"Wow… what a great experience! I've had my moles checked periodically since I was a kid. I've visited perhaps a dozen different clinics in Australia, England, Canada and Singapore. Dr. Stephanie Ho was 100% the best experience of all these. It's hard to find a doctor in Singapore with experience looking at Caucasian skin, but Dr. Ho has tons of experience both in Asia and Europe. Even better… when I needed to have a mole removed she was able to do it on-the-spot at her onsite clinic. I'm so happy and relieved to have found this clinic, and have already sent a message to my friends recommending this place for their annual skin check."
8. Sweng Plastic Aesthetic and Reconstructive Surgery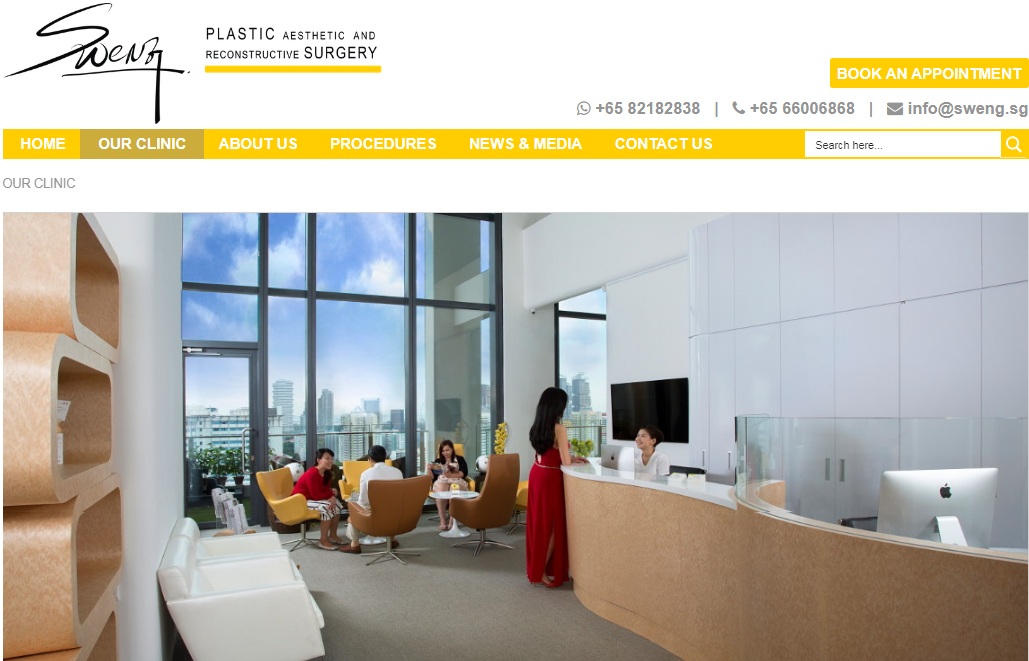 Sweng Plastic Aesthetic and Reconstructive Surgery is one of the best plastic surgery clinics in Singapore. It takes pride in their state-of-the-art health facilities which are being used for their clients. The Ministry of Health also accredited their Ambulatory Surgical Center so rest assured that you will be provided with the best service. 
Their head surgeon, Dr. Ng Siew Weng, is considered a top plastic surgeon in the country. He was also the first to undergo intensive training in South Korea.
Their mole removal is guaranteed to be safe, quick and non invasive. The good thing is that they will explain what procedure you should get. 
Highlights
Professional and skilled surgeon

Modern and latest technological equipment
Customer Reviews
Sweng Plastic Aesthetic and Reconstructive Surgery provides excellent service to their clients. Here's a 5.0 review from Google attesting to such: 
Dr Ng is an excellent and remarkable surgeon. I have received the best medical service from him in my 62 years. All doctors are kind and treat patient similarly, but Dr Ng took the extra mile to look after me both medically and mentally. He knows best how to explain in layman terms where I can understand best. It is rare to find such down to earth doctor in this time and age. – Patrick Lim
I'm very satisfied with my post eyelid, fat injection and laser result. He is a very detailed and meticulous surgeon. His staff is also very friendly, service is very good. My friends complimented that i look so much younger. – Belinda Kok
9. S Aesthetics Clinic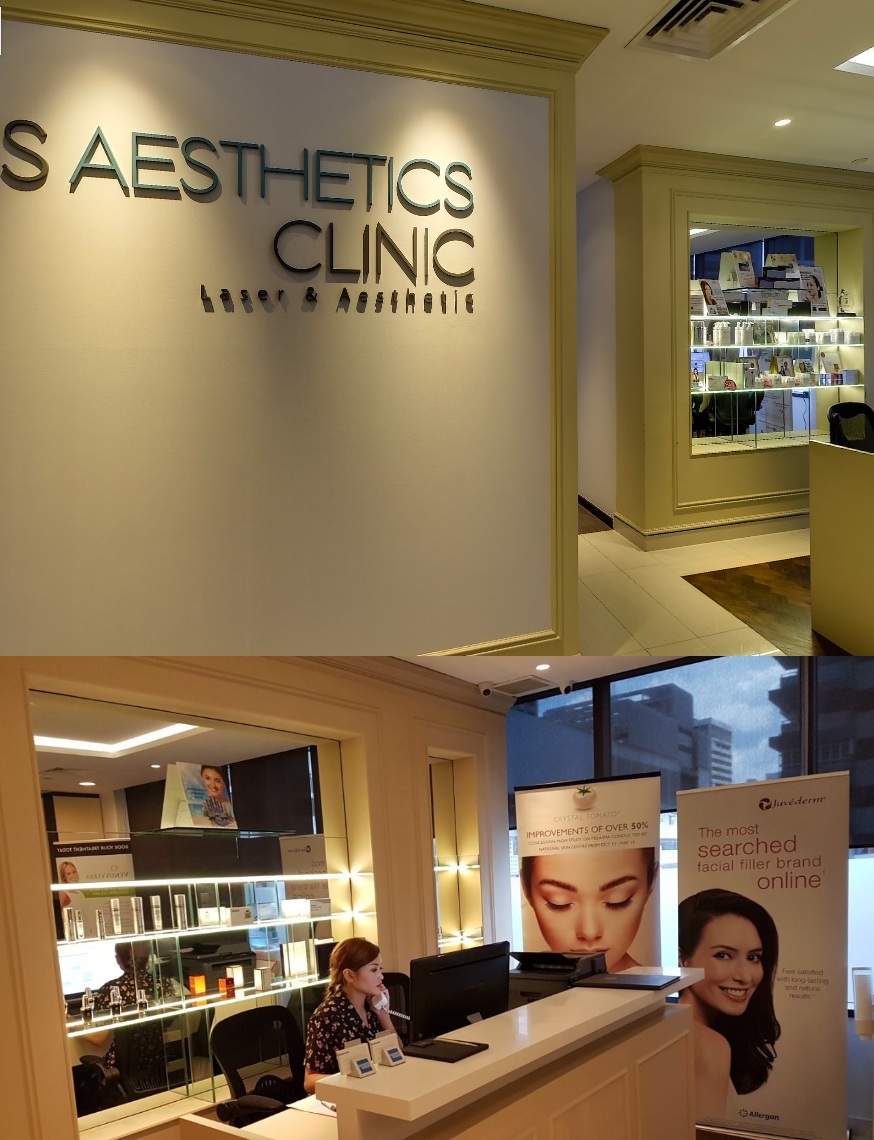 BEST FOR

Superior quality aesthetic care

WEBSITE

https://saestheticsclinic.com/

 

ADDRESS

9 Scotts Road #07-07

Scotts Medical Centre (Pacific Plaza)

Singapore 228210

CONTACT DETAILS

+65 6235 0338/+65 9020 7234 (Whatsapp Only)

OPERATING HOURS

Monday – Friday: 10am – 8pm

Saturday: 10am – 6pm

Sunday & Public Holidays: Closed
Whether you find your mole an inconvenience, a health threat, culturally inappropriate, or aesthetically unpleasant, S Aesthetics Clinic promises to help you in removing them in the safest, most effective way.
The clinic removes moles in 3 ways: Laser, Electrosurgery, and Surgical excision. To help minimise pain and discomfort, they first apply or inject numbing cream.
While they do not guarantee that there will be no scar after the procedure, they make sure to provide you with tips and advice to help improve and treat the scar overtime.
Highlights
Safe and quick procedure

State-of-the-art facilities

Latest technique and equipment
Customer Reviews
Here's one of the reviews posted by one of their clients.
"Had an amazing experience at this clinic. The doctors and staffs were really friendly and helpful in explain the details to me. Nice ambience and atmosphere was great. Felt really relaxed throughout the whole procedure. Highly recommend and will totally visit again!"
10. Beauty Recipe Aesthetics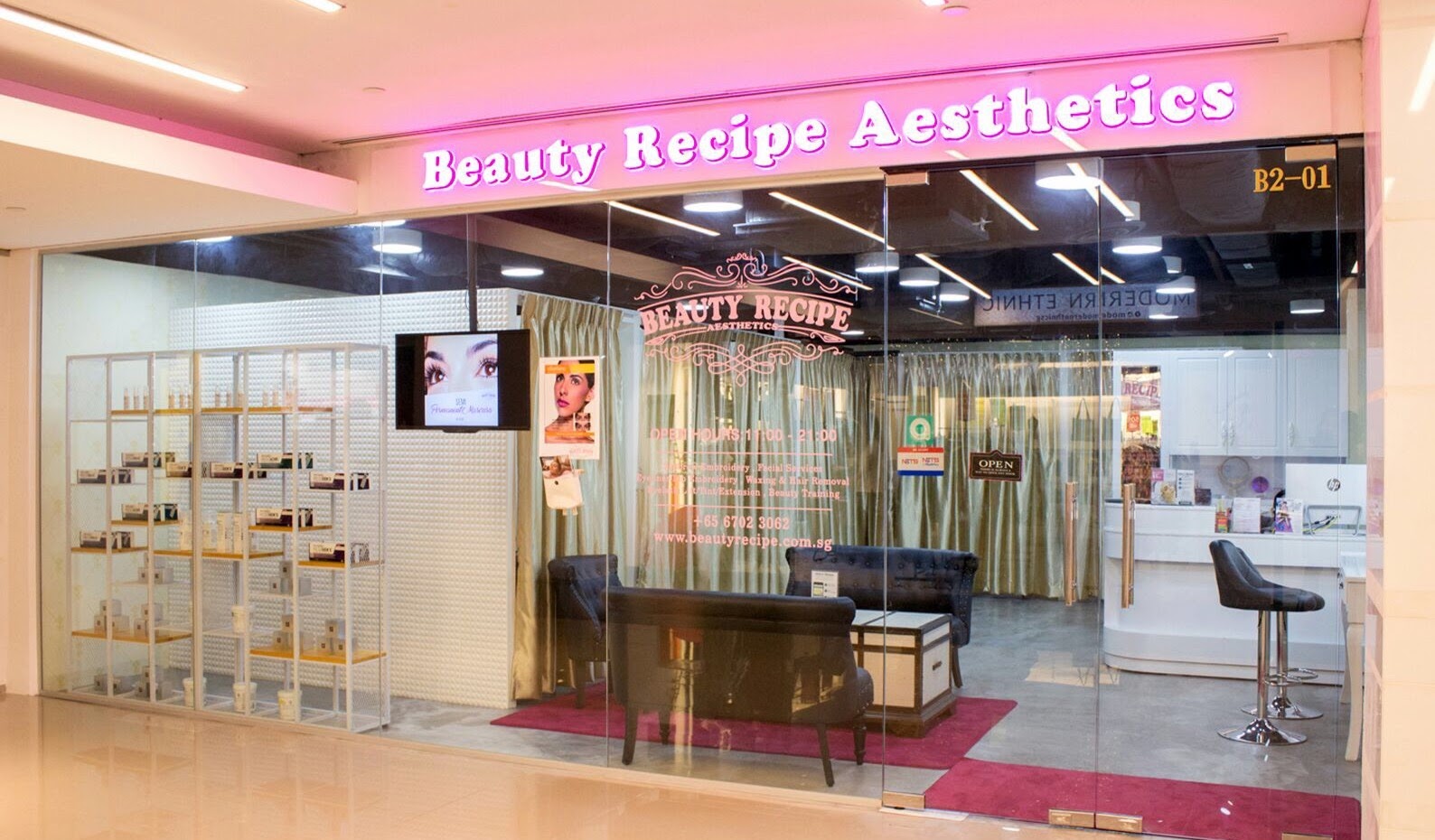 BEST FOR

Eyelash, Semi-Permanent Makeup

WEBSITE
http://www.beautyrecipe.com.sg/
ADDRESS
277 Orchard Road,
Orchard Gateway #B2-01
Singapore
CONTACT DETAILS
TEL: 6702 3062
OPERATING HOURS

Monday – Sunday 11:00am – 9:00pm
Beauty Recipe uses Fusion Plasma technology can effectively remove all types of moles, skin tags, mills seeds, warts and verrucas. Their device uses Fusion Plasma by applying the principle of ionisation of gases contained in the air to get a small electrical arc similar to a tiny lightning.
The main principle is a superficial electric discharge (plasma) on the skin which causes the skin to shrink permanently. Allows it to burn the superficial part of the skin (epidermis). This micro lightning will cause a very targeted and localised ablation of a very thin layer of the skin tissue. The effect of the micro lightening is the ablation of the top layers of the skin.
By using ionization carbonisation, the mole can be removed and very accurately with the control of the electric current, the skin will carbonize at the moment of contact and quickly remove the mole and the inner pigment without causing bleeding or an open wound. So there is less risk of scarring or infection that can be caused from the wound with a much better healing process.
These unsightly and unwanted blemishes can be removed quickly and easily using an Advanced Cosmetic Procedure based on a technique using micro lightning frequency. The procedure works with a fine probe, in such a way as to cauterise the blood supply which gives the blemish its life source. Warts respond exceptionally well to this procedure, again with 100% success. This treatment has cut down the cost of many procedures that were before invasive and expensive.
Promotion from $10 per mole/skin tags.
Highlights
Semi-permanent makeup
Eyelashes
11. Lim Clinic And Surgery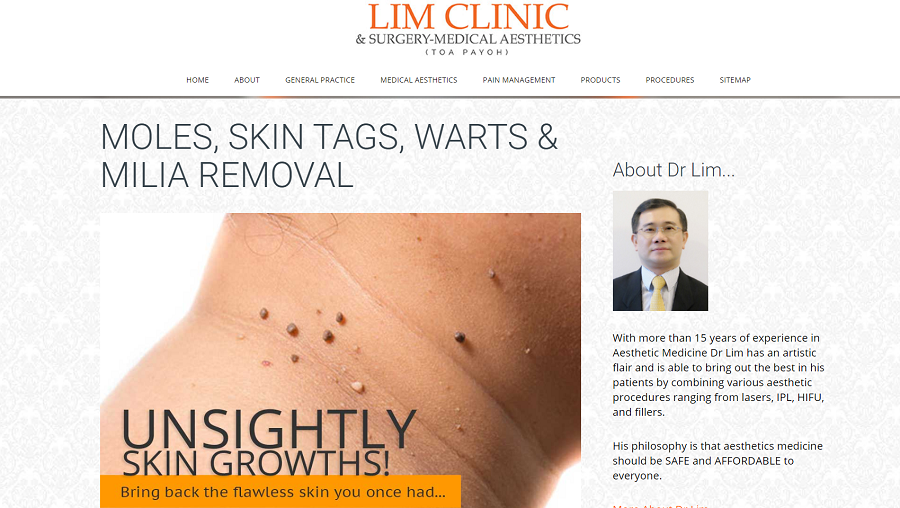 BEST FOR
Moles ,Warts, skin tags Removal and Aesthetics Treatment
SERVICES
WEBSITE
https://www.limclinicandsurgery.com/
ADDRESS
Lim Clinic and Surgery
Blk 109 Lorong 1 Toa Payoh #01-312 ( Braddell MRT Station Exit A )
Singapore 310109
CONTACT DETAILS
WhatsApp : 8587 8865
Tel : 6252 7473
email : [email protected]
OPERATING HOURS
Weekdays : 8.00am to 12.30 pm
2.00 pm to 4.30 pm
6.30 pm to 9.00 pm (Except Wednesday nights closed)
Saturdays: 8.30 am to 3.00 pm
Sundays And Public Holidays Closed
Lim Clinic and Surgery offers a full range of Aesthetic treatments to address your problems.
Moles, warts, and skin tags removal are one of the most well-sought treatments at Lim Clinic.
Each patient is carefully assessed by Dr Lim to ensure that the most appropriate treatments like excision, lasers, Radiofrequency ablation or biopsy are recommended.
With the latest technology and post-operative care management infection and scarring is minimised.
Highlights
Reasonable Pricing

Safe and Affordable Aesthetic Treatments

Skin, Body and Hair Treatments
Keep in mind that moles can also be a cause of skin disease so make sure to have your checked if you notice some unusual changes. With our list of the clinics with the best mole removal in Singapore, you'll certainly receive the proper treatment that you need.
If you'd like to recommend more clinics, let us know more about their services and we might include it with our picks as well.
You might also be interested in this list of the best aesthetic clinics in Singapore as some of them also provide mole removal treatments, offered at accessible and fair prices.