By Ryan Lim
When was the last time you visited a dentist? If you can no longer remember because it's been a while, then we'd like to help you out through our list of the best dental clinics in Jurong West.
Some people don't get to drop by a dental clinic because they're either too busy or don't know which ones are reliable.
If either of these is true of your case, then you're in luck. As noted above, we're listing down the best dental clinics in Jurong West today based on patient recommendations, package options, overall service, and facilities.
Check them out one by one to see which one matches your idea of the ideal dental clinic!
(Note: This list is in no particular order.)
1.  Advanced Dental Jurong West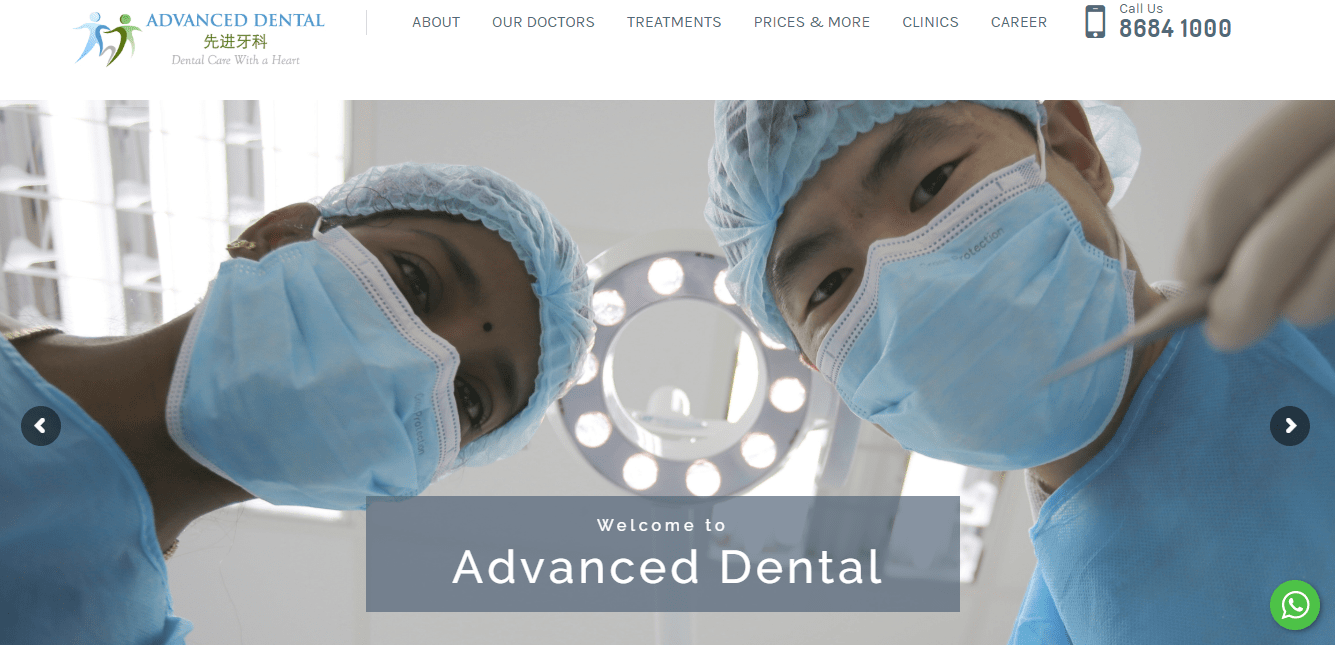 | | |
| --- | --- |
| BEST FOR  | Comfortable Environment |
| SERVICES | Extractions, Fillings, Fluoride Treatment, Braces, Children's Dentistry, Crowns and Bridges, Dentures, and Gum Treatment and Surgery |
| WEBSITE | https://www.advanceddental.com.sg/ |
| ADDRESS | Blk 498 Jurong West St 41 #01-482, Singapore 640498 |
| CONTACT DETAILS | +65 3138 4382 |
| OPERATING HOURS | Monday – Friday, 9:00 AM – 9:00 PM |
Advanced Dental has multiple branches scattered all over Singapore, making it one of the most accessible dental clinics on the island. It's also the top reason we deem it among the best dental clinics in Singapore that everyone should try out.
Apart from accessibility, it's also famous for having a pleasant, cosy, and comfortable environment. Almost all of its clients can prove that your fear of dentists will disappear upon entering the clinic because of its environment.
More importantly, it boasts a competent staff made up of dentists and health professionals. Each member of the staff promises that every customer will receive only the best treatment that yields quality results.
Highlights
Multiple payment options
Comfortable environment
Experienced staff
Customer Reviews
 Here are some reviews by satisfied customers of Advanced Dental in Jurong West:
"Attended by Dr Candy Ding, the most gentle, patient and friendliest dentist I ever came across thus far. Advice given is always reasonable and professional. The fear of going to the dentist somehow disappeared after meeting up with her. The role model Dentist for all I would reckon. Thank you."
First time I went to this clinic, I was assigned to the Jurong West branch, friendly staff and customer service. Polishing and scaling + one tooth filling is about $170, which I feel a bit expensive, but overall the dentist is patient and professional, will recommend them!
2.  AllSmile Dental Care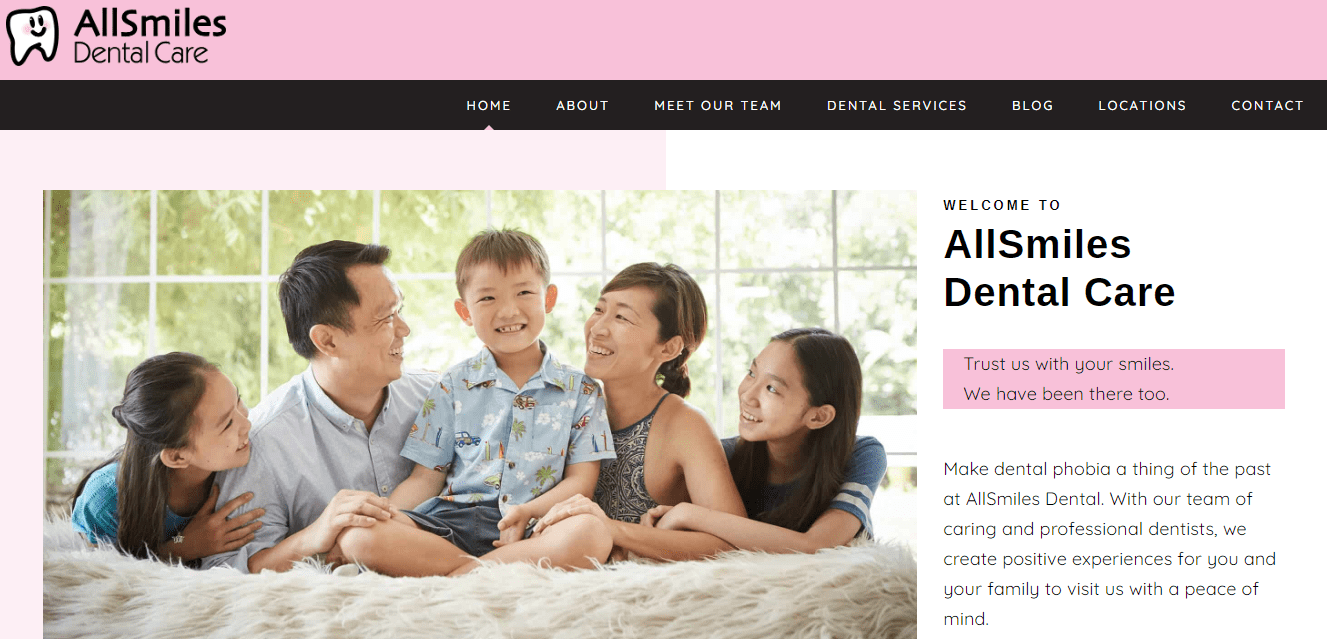 | | |
| --- | --- |
| BEST FOR  | Modern Dental Technologies |
| SERVICES | Dental Check-up, Dental X-Ray, Scaling and Polishing, Fluoride Treatment, Dental Fillings, Dental Surgery, Dental Implants, and Teeth Whitening |
| WEBSITE | https://www.allsmilesdental.sg/ |
| ADDRESS | 502 Jurong West Ave 1, #01-817, Singapore 640502 |
| CONTACT DETAILS | +65 6569 2988 |
| OPERATING HOURS | Monday – Friday, 9:00 AM – 9:00 PM |
All Smiles Dental is among the most in-demand dental clinics not only in Jurong West but in all Singapore, offering a long list of services. These include dental check-up, dental implants, tooth whitening… the list goes on.
It's a family-oriented dental clinic that strives to create a gentle, safe, and comfortable environment.
One of the reasons we deem it one of the best dental clinics in Singapore is its use of modern, updated dental technologies. Its team of dentists believes that having efficient equipment and a comfortable environment improves the quality of their services.
Speaking of its dentists, AllSmiles Dental Care has a dental team that's made up of experienced and competent dentists and nurses. You will know that your teeth are being taken care of by the most qualified people.
Since it's a very famous dental clinic that has a lot of clients, it encourages people to book online in advance. This is to prevent you walking into the clinic and finding out that it's already fully booked.
Highlights
Online appointment
Experienced dental team
Modern dental technologies
Customer Reviews
Take a look at some reviews left by customers for AllSmiles:
"Nice place. Very professional. No waiting time. Met doctor Russel for a consultation on inflammation of gums due to wisdom tooth growth. He was very helpful and answered all the questions well. The teeth cleaning, polishing and flossing was also quite well done. I recommend this place."
"Thank you Doc Candice Wong! She was very patient and sensitive towards my pain during dental visits. Her hand was steady in giving anesthetic and my visit was close to painless, where my visits to other dentists were painful. Receptionist was quick to serve and was helpful in reminding me of my appointment. Good service!"
3.  Dental Focus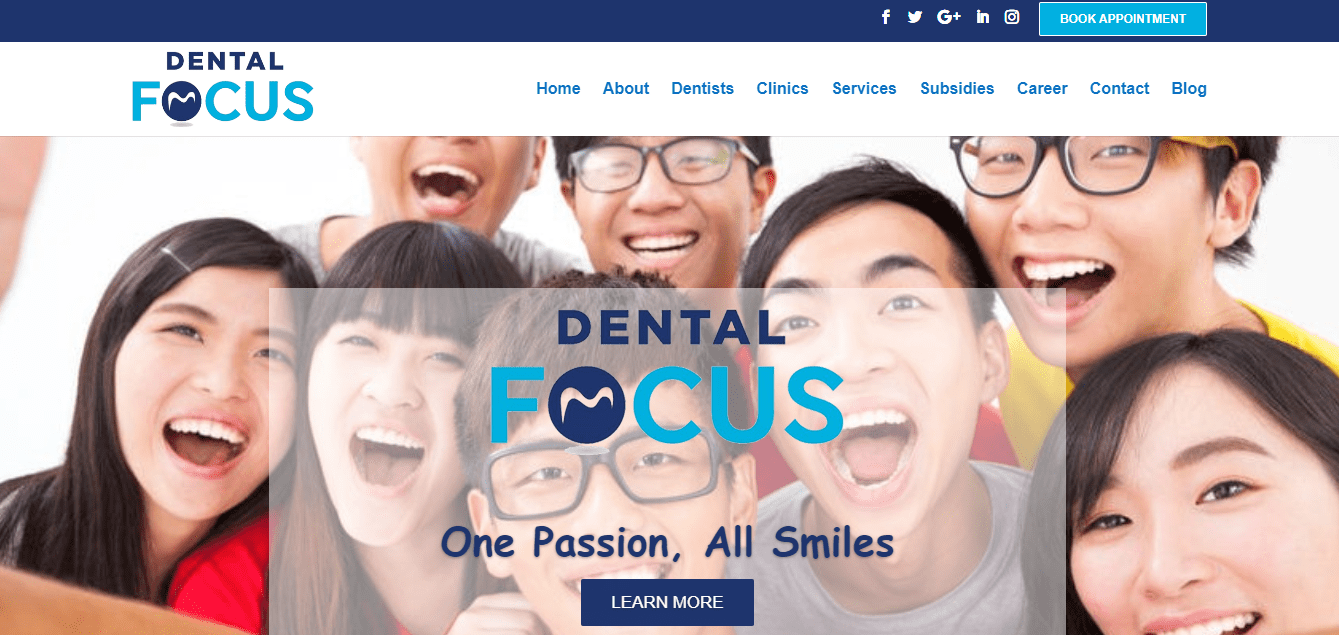 | | |
| --- | --- |
| BEST FOR  | Affordable Treatments |
| SERVICES | Dental Crowns, Veneers, Implants, Whitening, Aligners and Braces, Bridgework, Wisdom Tooth Extraction, and Gum Treatment |
| WEBSITE | https://www.dentalfocus.com.sg/ |
| ADDRESS | 638A Jurong West Street 61, #02-05 Pioneer Mall, Singapore 640638 |
| CONTACT DETAILS | 6747 0573 | 6747 0629 | 6747 0652 |
| OPERATING HOURS | Monday – Friday, 9:00 AM – 9:00 PM |
If you're looking for a dental clinic that provides dental treatments that won't go beyond your budget, then consider checking out Dental Focus in Jurong West. What's more, it offers a wide variety of services that cover oral hygiene, preventive dentistry, restorative dentistry, and even pain management.
As one of the best dental clinics in Jurong West, it has garnered a huge pool of clients that includes residents and expats across the island. Customers have also attested to the quality of treatments that Dental Focus provides to everyone.
In addition, Dental Focus is known for using top-of-the-line, updated dental technologies to ensure that customers will be satisfied with the results. Each treatment is done by an experienced and professional dentist who knows how to make you feel comfortable and safe during the entire treatment.
So, if you want a dental clinic that constantly strives to improve and refine its services, then Dental Focus would be a perfect match for you.
Highlights
Competent team of dentist
Modern, latest dental technologies
Affordable services
4.  dePacific Dental Clinic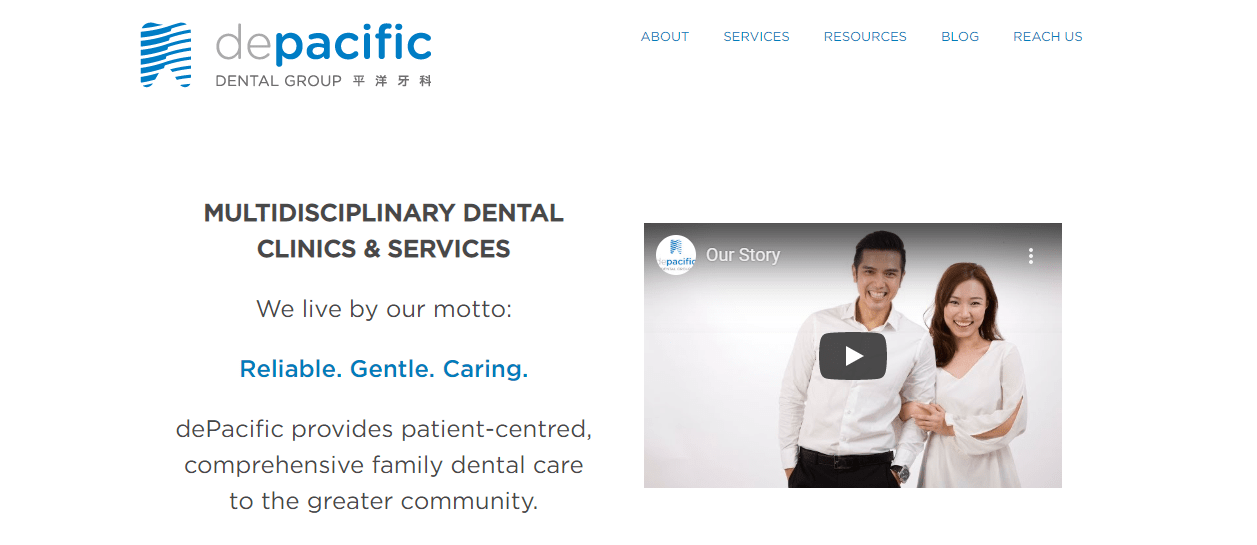 | | |
| --- | --- |
| BEST FOR  | Infection Control and Safety |
| SERVICES | General Dentistry, Advanced Dentistry, and Cosmetic Dentistry |
| WEBSITE | https://depacific.com/ |
| ADDRESS | Jurong West Street 93, #01-211 Block 965, Singapore 640965 |
| CONTACT DETAILS | (65) 6397 1050 |
| OPERATING HOURS | Monday – Friday, 9:00 AM – 9:00 PM |
 dePacific Dental Clinic prides itself on providing safe, effective, and comprehensive dental care to everyone in Singapore.
Fuelled by its desire to serve more customers, it has built multiple branches all over the island: one in Jurong West, another in Ang Mo Kio, and another two in Balestier and Pasir Ris.
In terms of treatments and facilities, dePacific Dental Clinic also doesn't fall short. On top of its long list of treatments, it also employs 17 dentists, and makes use of the most updated and efficient dental technologies.
Another reason we think it's one of the best dental clinics in Jurong West is its careful and proper ways of disinfecting equipment. dePacific ensures its facilities and equipment are also in the cleanest and safest condition.
Highlights
Multiple branches
Latest dental technologies
Clean facilities and equipment
Customer Reviews
 As one of the top dental clinics on the entire island, dePacific has continuously received heaps of praise from customers:
"Really was impressed by all the staff and the dentist of their professional and their caring thoughts,really appreciate the doctor trying to make some adjustment to slot me in for a quick  check up on my condition,which needs urgent attention to..again thank the dentist  for fixing my gum infection. Highly recommended."
"Was always afraid to visit a dentist ever since my last visit 15 years ago. But due to a persistent toothache, I decided to visit DePacific dental and was attended by Dr Jasmin Ng. She was really professional and gentle and I was very relaxed and the fear was totally gone. Even the extraction was painless. The dental assistant and staff manning the counter were also polite and friendly. Will come again for future check ups and cleaning. Thank you Dr Ng."
And that's it for our list of the best dental clinics in Singapore! We hope you were able to pick one that you think can provide you with superb dental treatments.
If you know more dental clinics not only in Jurong West but on the entire island as well, don't hesitate to share it with us!
By the way, if you find yourself in other areas besides Jurong West, we also have you covered. Check out our list of the best dental clinics in Singapore, and the best dental clinics in Ang Mo Kio.