Our 9 Favourite Clinics for Hair Transplant in Singapore
Is your hair thinning a little too fast for your liking? Fortunately for you, the specialist clinics offering the best hair transplant in Singapore can address that!
A specialist for hair transplant in Singapore can take your scalp back to the glory days of your youth, when you had a full head of hair (and probably took it for granted, as many of us do!). The procedure involves transplanting hair follicles from one part of your body to another part — usually your head.
While this is a minimally invasive operation, things can still go wrong during it. The follicle harvesting may be unsuccessful, for example, and the same may go for the graft.
For best results, you shouldn't settle for any but the best if you decide to get this. That's why we've taken the time to round up the top clinics for the best hair transplant in Singapore.
(Note: This list is in no particular order.)
The Clifford Clinic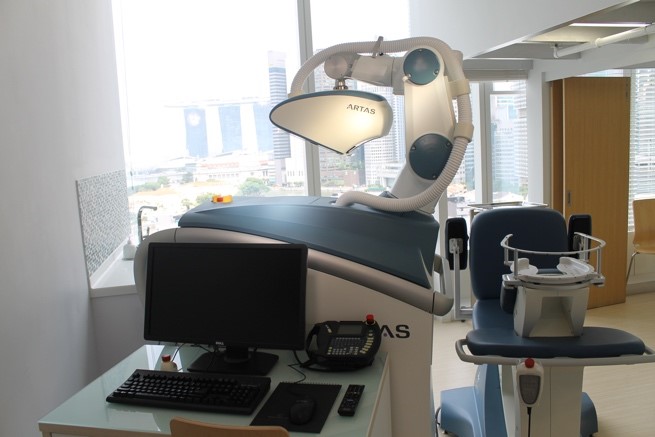 The Clifford Clinic incorporates modern technology that returns your hair into its full glory. For best results, they mix traditional methods with the latest techniques to give you a full head of hair.
Plus, Clifford extends its care through recommended hair loss remedies. While their hair transplant restores your mane completely, they suggest cures for hair loss too to combat the waste of precious strands.
If you're one who's keen to welcome modern technology and method for hair implant in Singapore, Clifford is one of the best clinics for that. 
Services
Hair transplant
Hair loss treatment
Laser hair treatment
Follicle Singapore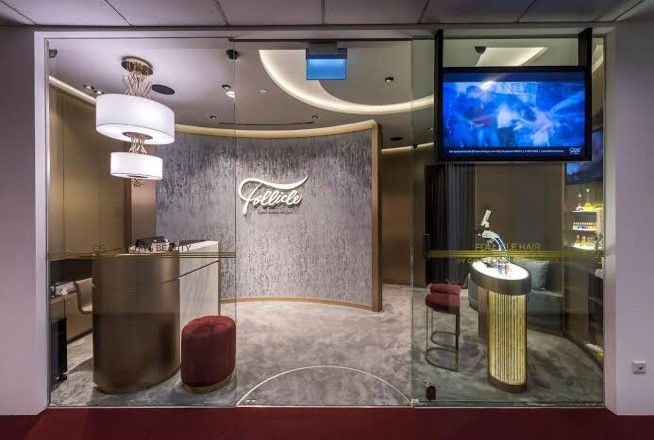 BEST FOR 

 

Mesotherapy Scalp Treatment
WEBSITE
https://www.follicle.com.sg/
ADDRESS
391 Orchard Road, Tower B #08-03, Ngee Ann City, Singapore
CONTACT DETAILS

[email protected]

| 6235 8088
OPERATING HOURS
Mon – Sat 10:30-8pm
Sun & PH 10:30-5pm
Follicle Singapore does not only regrow your hair. They also give nuggets of knowledge about hair loss and hair care to you so you can give more love to your strands.
Besides their hair transplant technology, Follicle Singapore uses treatments developed by their doctors plus the finest ingredients for effective hair regrowth.
Follicle is a great option for those wanting service beyond hair transplant in Singapore, but also to educate themselves with what hair loss and transplant is. 
Services
Hair transplant
Hair diagnosis
Hair oxygen treatment 
Dr. Tyng Tan Aesthetics and Hair Clinic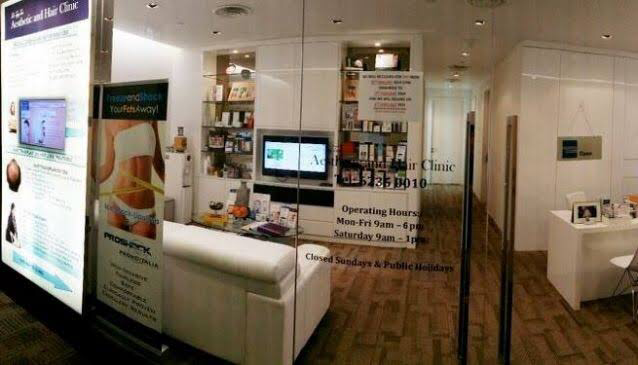 BEST FOR 

 

Hair Transplant
WEBSITE
https://aestheticsandhairclinic.com/
ADDRESS
391B Orchard Road, Towe r B #08-04, Ngee Ann City, Singapore
CONTACT DETAILS

[email protected]

| tel:+65 6235 0010
OPERATING HOURS

Monday to Friday

:

9am – 6pm




Saturday

:

9am – 1pm


Closed on Sundays & Public Holidays
For Dr. Tyng Tan, founder of the Aesthetics and Hair Clinic, beauty is a blend of external and internal aesthetics. To achieve beautiful hair, the clinic practices techniques that benefit the inner and outer health of customers for healthy hair.
Believing hair loss to be devastating, Dr. Tan strives to preserve hair and battles ageing through efficient treatment and advanced hair transplant. Basically, the clinic restores and grows your mane.
Dr Tyng Tan is one of the most established hair clinic in Singapore so they have a large number of clients who trust their service. 
Services
Hair transplant
Laser therapy
Hair loss treatment
Dr. Eileen Tan Skin, Laser & Hair Transplant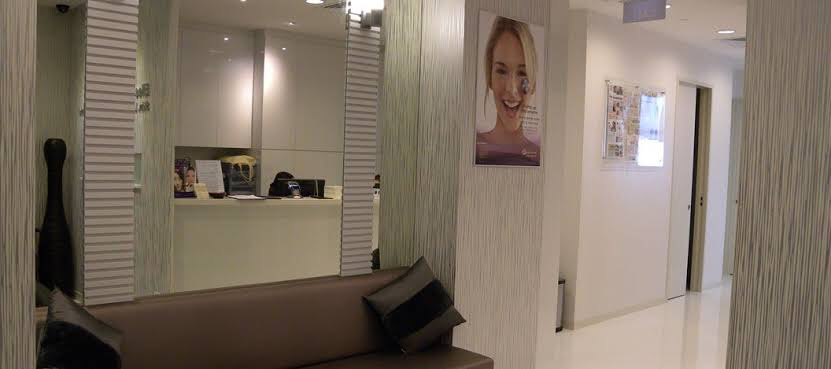 Dr. Eileen Tan's clinic provides cosmetic and medical dermatology focusing on hair and skin care.
In addition to having a full head of growing hair, their hair transplant guarantees your strands will thrive from the roots. More so, it will grow at a specific angle and pattern that makes the hair uniquely your own.
Due to their focus on cosmetic and medical dermatology on top of being able to provide quality hair planting in Singapore, they have been considered to be one of the best clinics in the country for hair transplant. 
Services
Hair transplant
Laser therapy
Body contouring 
Alaxis Aesthetics

BEST FOR 

 

Medical and Aesthetic Surgery
WEBSITE
https://alaxis.com.sg/
ADDRESS
360 Orchard Rd, #04-05 International Building, Singapore 238869
CONTACT DETAILS

[email protected]

| +65 6235 0880 | +65 6235 1181
OPERATING HOURS
 
On top of quality Singapore hair transplant, Alaxis Aesthetics provides cosmetic medical and surgical services, both non-invasive and invasive treatments for face, skin, body and hair, dedicated to shape and define your life.
They have a real enthusiasm for each and every patient. As part of a network of doctors locally and regionally, they are committed to sharing experience and expertise to improve our level of care and results. This means providing clear explanations on all possible treatments.
Services
Terra Medical Clinic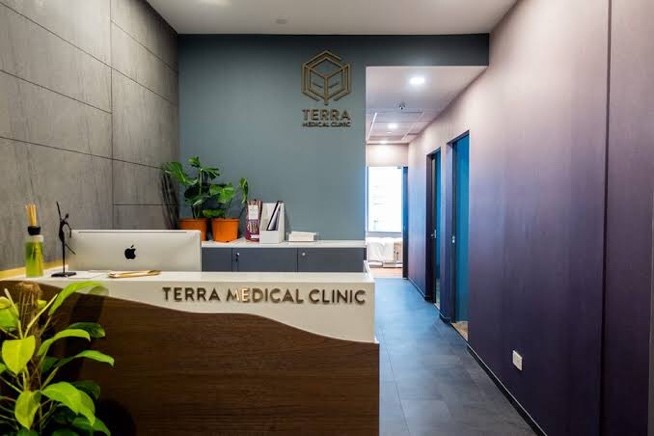 Terra Medical Clinic seeks to wipe the stigma of loving your hair with their motto, "It's not vanity. It's hair care."
The Latin word for "earth," Terra treats and nourishes the hair and the mind with their hair growth technology and expert care.
Advocating balanced wellness, they see the hair — like the earth — as the vessel of sustainability rooted with life. Thus, there is abundance of care they can offer for your precious strands.
Many of their patients and clients praise the minimalist and modern interiors of the clinic. Paired with their quality care and service, Terra is no doubt considered by plenty to be the best hair transplant clinic in Singapore. 
Services
Hair transplant
Laser therapy
Scalp boosting
Freia Medical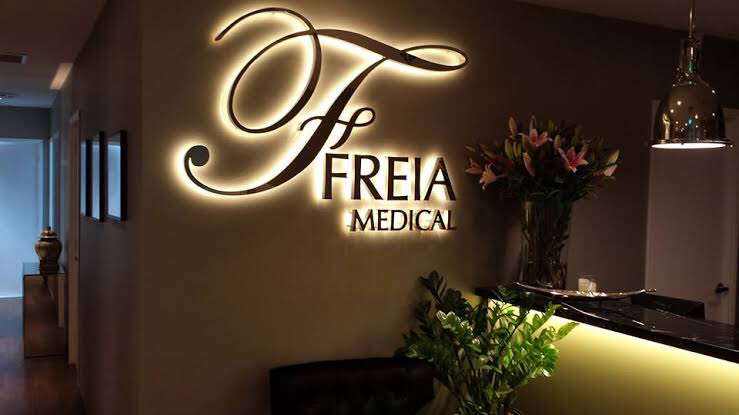 BEST FOR 

 

Hair Transplant and Aesthetic
WEBSITE
https://freia.sg/
ADDRESS
435 Orchard Road, Wisma Atria Office Tower #19-03, Singapore
CONTACT DETAILS
tel:+6582230609 | https://freia.sg/contact-us/
OPERATING HOURS
Monday:  9am – 7pm
Tuesday:  9am – 9pm
Wednesday:  9am – 7pm
Thursday:  9am – 7pm
Friday:  9am – 9pm
Saturday:  10am – 3pm
Sun & Public Holidays:  Closed
Named after the Norse God of Love and Beauty, Freia Medical cares for the hair and preserves its beauty. Using scientifically tested technology, their services emphasise hair restoration and pampering, easily considered to be the best hair transplant in Singapore. 
Freia Medical strives to provide the best treatment for customers by staying abreast of developments in their field. Priding themselves on professionalism, they guarantee that your scalp is in safe hands with them.
Services
Hair transplant
Laser therapy
Skin lifting
Polaris Plastic & Reconstructive Surgery
BEST FOR 

 

Tailor-made, Modern Techniques
WEBSITE
https://www.polarisplasticsurgery.com
ADDRESS
3 Mount Elizabeth, #08-05 Mount Elizabeth Medical Centre, Singapore 228510
CONTACT DETAILS
Tel: +65 6737 4565
Mobile: +65 8828 4565
Email: [email protected]
OPERATING HOURS
Mon – Fri: 9am – 6pm | Sat: 9am – 1pm | Sun / PH: Closed
Polaris Plastic & Reconstructive Surgery provides high-quality, personalised aesthetic treatments and surgeries to their patients all around Singapore. They make use of the latest technologies and techniques available in the industry in order to provide natural, long-lasting results.
With their wide range of procedures they can handle conditions for the face, body, and everything in between. No treatment is beyond the capabilities of their board-certified surgeon, thanks to his wealth of experience and extensive knowledge.
For hair loss issues, their consultation begins with a thorough assessment of their patient's condition. After obtaining an accurate diagnosis, they then determine the treatment that can best stop or reverse their patient's hair loss.
They have a wide range of hair loss treatments available, which has varying effectiveness depending on the patient's hair loss problem.
Long-term procedures focus on improving the scalp's blood flow and nutrients, may it be through light-based or chemical-based methods. Hair transplants are also an option for those who desire faster results.
Services
Upper Eyelid Surgery
Lower Eyelid Surgery
Face
Rhinoplasty
Ears, Lips, And Hair
Breast
Body
Minimally Invasive Procedures & Skin Care
Male Aesthetic Procedures
Reconstructive Microsurgery
Head And Neck Reconstructive Surgery
Facial Plastic Surgery
Breast Reconstruction
Trunk And Perineal Reconstruction
Extremity Reconstruction
Lymphedema Surgery
Burns, Scars And Complex Wound Management
SL Aesthetic Clinic
BEST FOR 

 

Aesthetic Services for the Entire Body
WEBSITE
https://slclinic.com.sg/our-treatments/hair/fue-hair-transplant-singapore/
ADDRESS
Causeway Point
1 Woodlands Square,
#04-11, Causeway Point S(738099)
Junction 8
9 Bishan Place, #04-02B/C,
Junction 8 S(579837)
Jurong Point
63 Jurong West Central 3, #B1-32
Jurong Point Hse 2 S(648331)
Plaza Singapura
68 Orchard Road, #04-08B,
Plaza Singapura S(238839)
Tampines 1
10 Tampines Central 1, #04-30/32
Tampines 1 S(529536)
Wheelock Place
501 Orchard Road #04-04,
Wheelock Place S(238880)
Westgate
3 Gateway Drive, #04-22
Westgate S(608532)
CONTACT DETAILS
Causeway Point
Tel: +65 6877 0144
Junction 8
Tel: +65 6262 5898
Jurong Point
Tel: +65 6316 2556
Plaza Singapura
Tel: +65 6336 1106
Tampines 1
Tel: +65 6634 8102
Wheelock Place
Tel: +65 6235 8403
Westgate
Tel: +65 6358 4588
OPERATING HOURS
Contact clinic for more information
Next on our list is an aesthetic clinic known for the range it has to offer its clients. SL Aesthetic Clinic has been serving the people of Singapore for over a decade now.
The clinic's team consists of highly skilled and knowledgeable individuals whose main goal is to make customers happy with their services, all while empowering them to be the best versions of their selves. As a result, SL Aesthetic Clinic is always updating its services, ensuring that they are non-invasive as well as FDA-approved, CE-marked, or HSA-approved. 
Some of these services include derma fillers, mole removal, ultherapy, skin boosters, eyebags removal, pigmentation treatment, and more. When it comes to aesthetic clinics that caters to the aesthetic needs of various parts of the body, SL Aesthetic Clinic comes highly recommended.
Now, it's also worth noting that all of these services, including the ones that aren't mentioned, are performed by doctors who are all medically trained. Plus, they have the needed certifications of competence recognised by the Singapore Medical Council's Aesthetic Practice Oversight Committee (APOC).
Aside from being highly talented, skilled, and knowledgeable, these doctors are committed to helping clients look their best selves. So, it isn't all too surprising that they take the time to consult with each client, learning more about their aesthetic history and needs before moving forth with any service that they are in need of.
All in all, SL Aesthetic Clinic makes an excellent choice because of its range of services, team of doctors, and dedication to customer service.
Services
Hair Transplant With FUE
Regenera Activa Hair Restoration
Hair Loss Medication
And with that, we have our list of specialists offering the best hair transplants in Singapore. These are your best bets for regaining the full, flowing mane of your youth!
We hope this list and article of hair transplant Singapore review has been useful. Don't hesitate to contact any of the clinics above for further questions and queries.
If you do go to one of these clinics, let us know how your hair transplant went. We love to hear from consumers about their concrete experiences, because it adds to our information about these places.
If you're interested in further "cosmetic upgrades", by the way, you may want to check out our other lists on the topic. For instance, we have a list of where to get the best braces in Singapore as well as the places with the best facials in Singapore.