Our 8 Favourite Clinics for Gastroscopy in Singapore
If you've been experiencing severe stomach aches frequently, it's highly advisable to look for a medical centre that offers the best gastroscopy in Singapore. This procedure will help the professionals diagnose your current condition and give you proper treatment.
As there are a lot of hospitals that provide this type of procedure, though, we've narrowed down your options, to help you out.
Below are the most-recommended places with the best gastroscopy in Singapore. They have skilled professionals, advanced facilities, and accessible rates for high-quality treatment.
(Note: This list is in no particular order.)
Dr. Chunhai Tan
Dr. Chunhai Tan is not your usual surgeon. He is one of the most trusted surgeon that specializes in keyhole surgeries.
Whether you are getting a bariatric, metabolic, stomach, or gastric cancer operation, you can be sure that he can give you a scarless surgery.
He has a wealth of clinical experience and strong research background. Furthermore, he can provide you with holistic and comprehensive quality care.
Gastroscopy is an endoscopic procedure. During this, Dr Tan Chun Hai will pass a thin and long tube, that has a camera, through your mouth. This is to allow him to see everything in your esophagus, stomach, and upper small intestine.
With their level of expertise, they can easily and properly diagnose your condition and find the root cause/s of your problem.
People prefer to go to him for his medical services because he has a multi-disciplinary approach, numerous diagnostic, and treatment options, excellent patient care, and uses advanced techniques.
A previous client mentioned that their experience with them was pretty amazing. They stated that Dr. Chunhai Tan and his staff made them feel comfortable and less nervous before the procedure.
They also liked how Dr. Chunhai Tan explained the process in detailed and simple terms.
Highlights
Online booking system
Responsive hotline
Accepts numerous insurance plans
Raffles Medical Group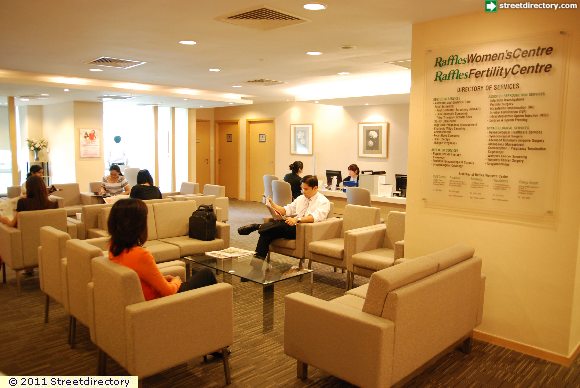 As one of the largest hospitals on the island, Raffles Medical Group offers a whole set of specialities and this includes their best gastroscopy in Singapore. They highly recommend their gastroscopy screening for those who have symptoms of stomach cancer, polyps, ulcer, or foreign objects in the stomach.
The procedure will last for 10 to 20 minutes and they're also covered by CHAS and Pioneer, giving you flexible payment options. They also offer piles treatment in Singapore.
Highlights
eStore
Health insurance
CHAS and Pioneer accreditation
Hope Gastroenterology and Liver Specialist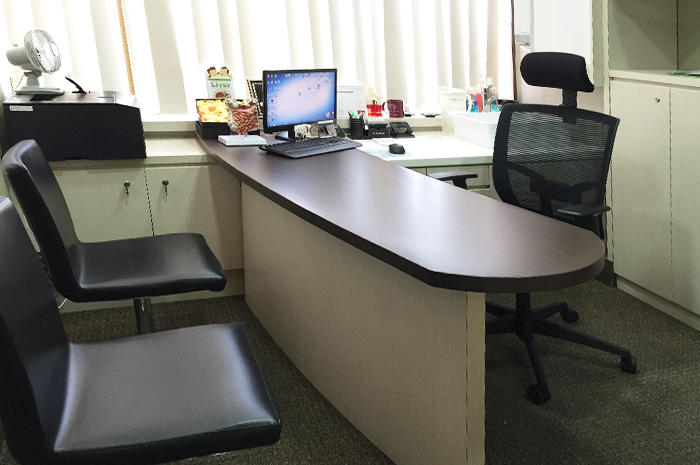 BEST FOR
Gut and liver treatments
WEBSITE
http://www.hopegastro.com/
ADDRESS
3 Mount Elizabeth #15-02, Singapore 228510
CONTACT DETAILS
(65) 6836 0608
OPERATING HOURS
Mondays-Fridays 9am – 5pm;
Saturdays 9am-12nn;
Closed on Sundays and public holidays
Hope Gastroenterology and Liver Specialist specialises in treating digestive and liver disorders with their treatment plans that are customised for your current condition.
They help treat various gut and liver conditions such as bowel syndrome, cancer, abnormal tumour markers, hepatitis, and more.
Symptoms like abdominal pain, heartburn, constipation, diarrhoea, weight loss, and other conditions are also part of their covered conditions.
Highlights
Health insurance
Accessible location
Andrea Digestive Clinic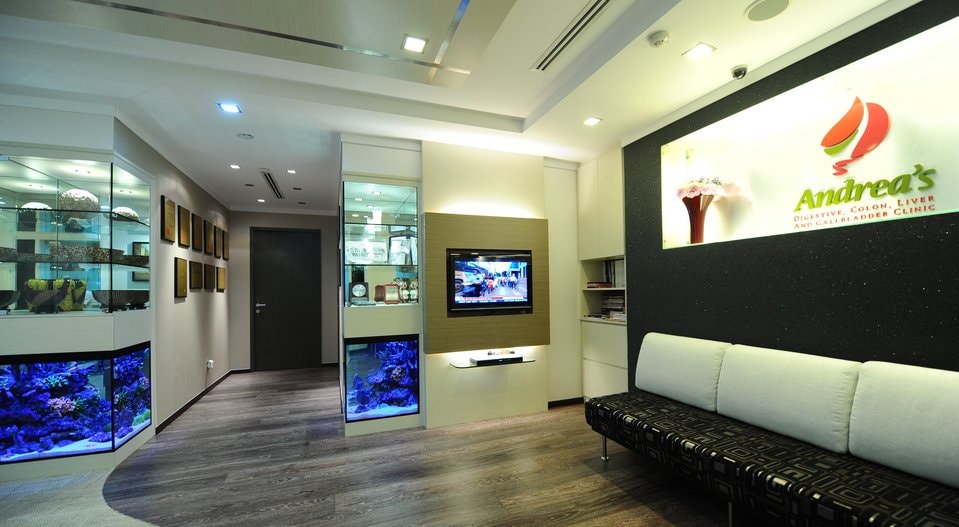 BEST FOR
Full treatment and programmes for gastric conditions
WEBSITE
https://www.andrea-digestive-clinic.com/
ADDRESS
Royal Square at Novena 101 Irrawaddy Road Singapore 329565
CONTACT DETAILS
+65 6264-2836
OPERATING HOURS
Weekdays: 9am – 5pm
Saturday: 9am – 1pm
Andrea Digestive Clinic provides a broad range of services, including their best gastroscopy in Singapore. This is a place where you get to consult with a senior gastroenterologist who has years of experience.
Rest assured that you'll be in good hands as they're known to perform safe gastroscopy procedures that'll take less than an hour. They're also known for having very efficient staff.
They treat bowel diseases, gastric conditions, and more. They also have specialised diet and nutrition programs to help you improve your digestive system.
Highlights
Diet and nutrition programs
Specialised additional tests
Singapore General Hospital
| | |
| --- | --- |
| BEST FOR | Accessible payment options |
| WEBSITE | https://www.sgh.com.sg/ |
| ADDRESS | Outram Road Singapore 169608 |
| CONTACT DETAILS | +65 6222 3322 |
| OPERATING HOURS | Open 24 Hours |
As we all know, Singapore General Hospital is the largest and longest-running medical centre on the island, so you can be sure that they have all the services that you've been looking for.
They have a complete range of specialities, so no matter how major or minor your condition is, they're fully equipped with advanced treatments that'll give you sufficient cure and prevention.
They offer a comprehensive set of procedures for diagnosing and managing gut liver diseases and one of them is their best gastroscopy in Singapore. If you need top-notch gastroscopy, many Singaporeans will tell you that this is the place to go.
Highlights
Online financial counselling
Medisave accreditation
GI Endoscopy and Liver Centre
BEST FOR
Diagnostic Endoscopy, Therapeutic Endoscopy, Gastroenterology Clinic, Hepatology Clinic, Functional Bowel Clinic, Nutrition Clinic
WEBSITE
https://www.giendo-royal.com/
ADDRESS
101 Irrawaddy Road, #15-01 Royal Square at Novena, Singapore 329565
CONTACT DETAILS
+ 65 69090540 | [email protected]
OPERATING HOURS
Weekdays: 9AM-5PM
Saturday: 9AM-12NN
Sunday and Public Holidays: Closed
GI Endoscopy and Liver Centre is a widely known clinic in Singapore that specializes in the different procedures involving endoscopy.
It is a multiservice clinic that caters to problems and conditions involving the digestive tract, liver, as well as the biliary system, which makes it a convenient place for patients to go to without having to worry about the time consumed with transferring to different clinical places just to have their treatments.
Highlights
Highly advanced endoscopic procedures
Owned by a widely renowned doctor in gastroenterology and interventional endoscopy
Accessible Location
A one-stop clinic
Starmed Specialist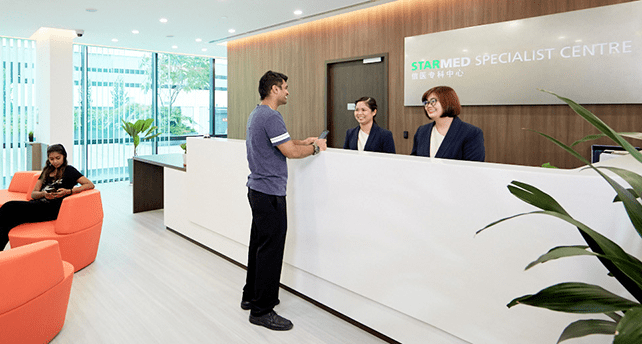 BEST FOR
Diagnostic endoscopy, minimally invasive gastric procedures, digestive and colon specialists
WEBSITE
https://starmedspecialist.com/
ADDRESS
12 Farrer Park Station Road, #05-01, 
 Singapore 217565
CONTACT DETAILS
(+65) 6322 6333 | Email: [email protected]
OPERATING HOURS
Monday to Friday: 08:30 – 22:00 (Evening clinic by appointment)
Saturday: 08:30 – 13:00
Sunday & Public Holiday: Closed
With an established medical reputation, the goal of StarMed is to offer a unique healthcare by addressing the urgent needs of patients and focusing on making healthcare more efficient and effective. Through their well-skilled and driven staff, they are constantly looking for ways to improve healthcare in Singapore.
If you are seeking a noteworthy specialist centre for health concerns with minimal waiting periods, StarMed is the place to go!
Highlights
Reliable and established medical reputation
Value-driven company and personalized services
Great experience with minimal waiting period
gutCare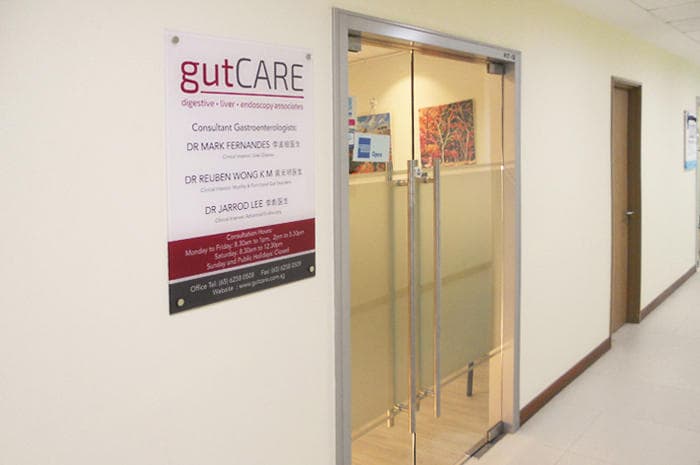 gutCare consists of a team of specialists who provide different services under digestive care. They have a full range of services that are accessible through several established medical centres on the island, all of which offer some of the best piles treatment in Singapore.
With their best gastroscopy in Singapore, they offer competent diagnostic devices that can help treat stomach ulcer, cancer of the esophagus and stomach, gastritis, iron deficiency anemia, and more.
They can also aid in diagnosing some other symptoms such as heartburn, difficulty in swallowing, bloatedness, weight loss, etc.
Highlights
Specialised services
Medisave accreditation
And that's the end of our list of places offering the best gastroscopy in Singapore. If you'd like to recommend more options, share them with us and we may also include them here.
If you need more help with your stomach problems or a referral, by the way, you should see a gastroenterologist first. Take a look at these best gastroenterologists in Singapore to know your best possible options and see which clinic is nearest your place.