The 6 Best Free Video Editing Software in Singapore
Want to learn how to make simple video edits or create professional video marketing content? Well, you can start today as we give you the best free video editing software in Singapore!
Many assume that all of the great video editing solutions are not for free. But stick with us, as we'll show you that there are plenty of excellent free programs anyone can use.
Whether you're a beginner or a professional, we've listed some of the best free video editing software in Singapore, suitable for all kinds of content and platforms!
1. OpenShot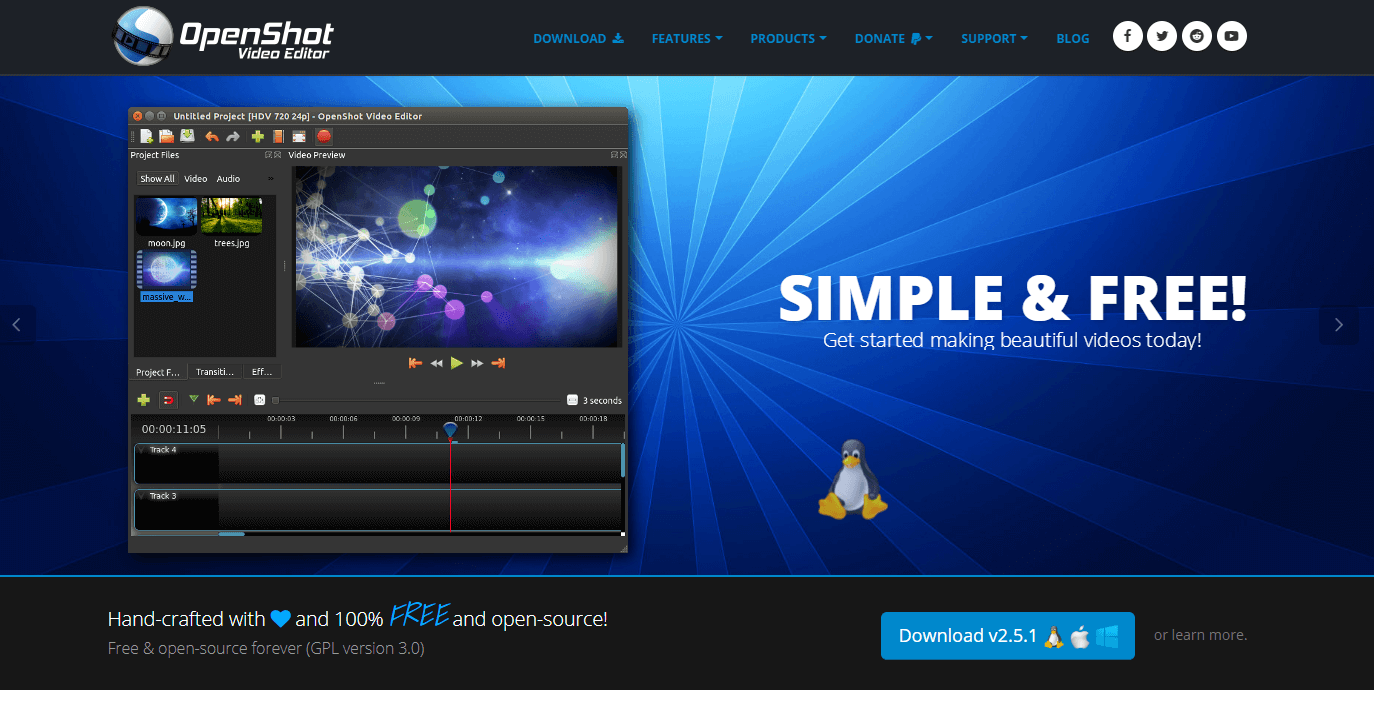 OpenShot features a simple and easy interface that you can learn to use quickly. You can just drag and drop the clips, audio, or images and start editing!
You can add as many layers as you want, trim them down and pick the right moments, edit them with various video effects, use animation keyframes, and more. It can also support several file formats so you don't have to convert files, saving you from long hours of editing.
Highlights
User-friendly interface
Unlimited layers
Time effects
Audio mixing
Compatible with Linux, Mac, and Windows
Customer Reviews
Users shared that OpenShot is easy to navigate and it has all the basic elements that a video editor must-have. That's why many consider it to be the best free video editing software in Singapore.
Here's a review published by one of its users:
"Transitions and effects panels of this software are really awesome. Because I have applied transitions and effects to my videos using these two panels."
2. VSDC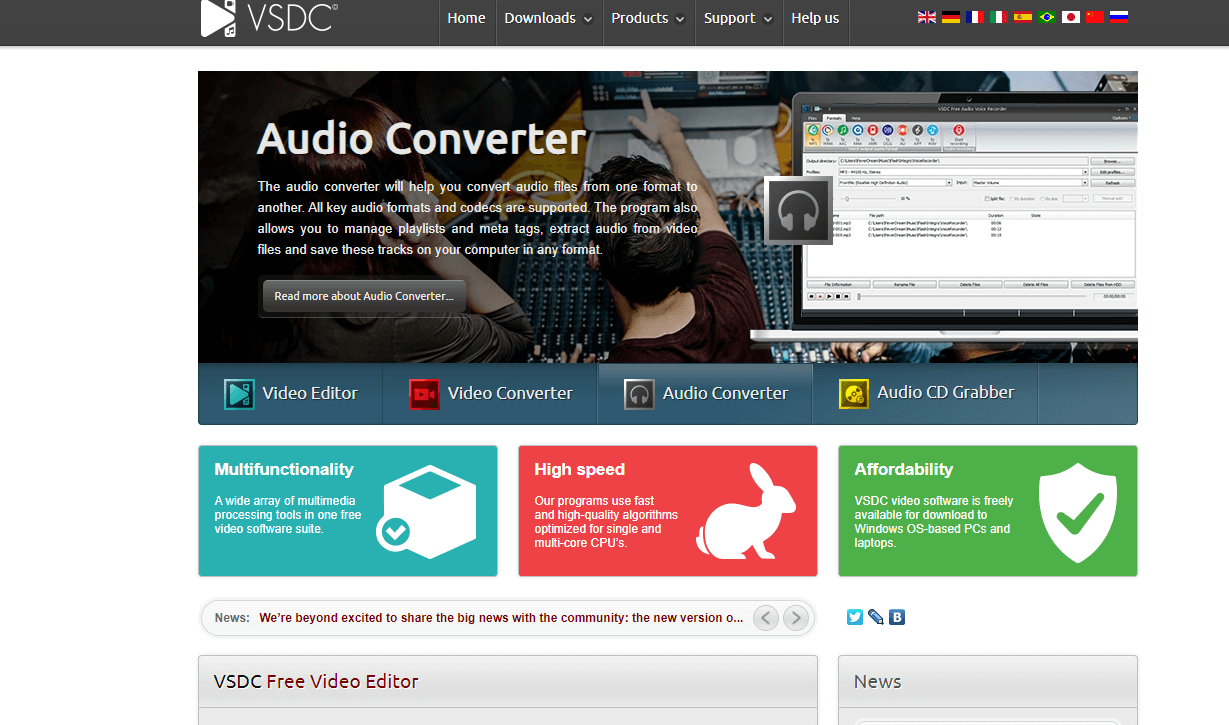 Unlike other video editors, VSDC comes with conversion tools so you can instantly convert your video and audio files and finish your work in no time. It also has flexible settings so that you can simultaneously experiment with your clips, audio, effects, and timelines.
Advanced elements such as masking and motion tracking are also part of its features. Moreover, you can easily export your marketing content to social media networks.
Highlights
4K and HD support
Instagram-like filters
Built-in disk burning tool
Compatible to multimedia devices
Compatible to Windows
Customer Reviews
VSDC has received a lot of praise from the users saying that they've enjoyed the versatility of the platform — one of the reasons why it's one of the best free video editing software in Singapore.
A reviewer gave this feedback:
"Even the free version of the software contains lot of useful and amazing effects and other editing options that can help to create interesting and beautiful videos."
3. Blender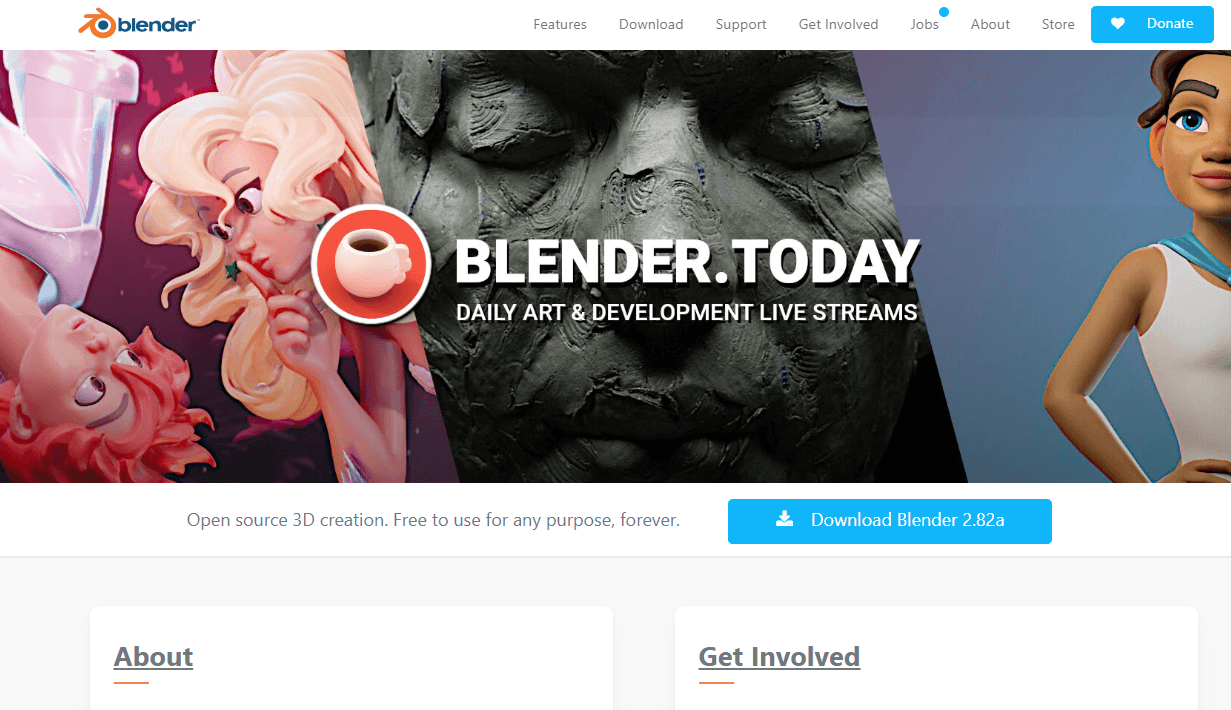 Blender features a powerful 3D creation suite where you can make amazing video animation. It's fully-packed with advanced features that'll surely satisfy the needs of professional video makers.
If you want to customise the interface, you can also create your own tools and add-ons. From basic to complex tasks, this software can help you craft your desired output.
Highlights
Up to 32 layers
Modeling and sculpting
Simulation
Customised interface
Audio mixing and scrubbing
Compatible to Windows, Mac,and Linux
Customer Reviews
Blender has become a favourite video editing tool for many professionals who say they had a fast and smooth editing experience with it despite the heavy-duty creation suite. This is why it's known to be one of the best free video editing software in Singapore.
A user shared this experience:
"If you are a beginner for the design industry and looking for free software with maximum features, Blender is the software that you are looking for. You can learn it free through free video tutorials and also you can use the software for free. Everyone can download and use this software. Therefore now you can make 3D designs or animations as your hobby. At first you may feel uncomfortable with the software but when you have a good practice with the software with the time, this will be great software for your need."
4. Lightworks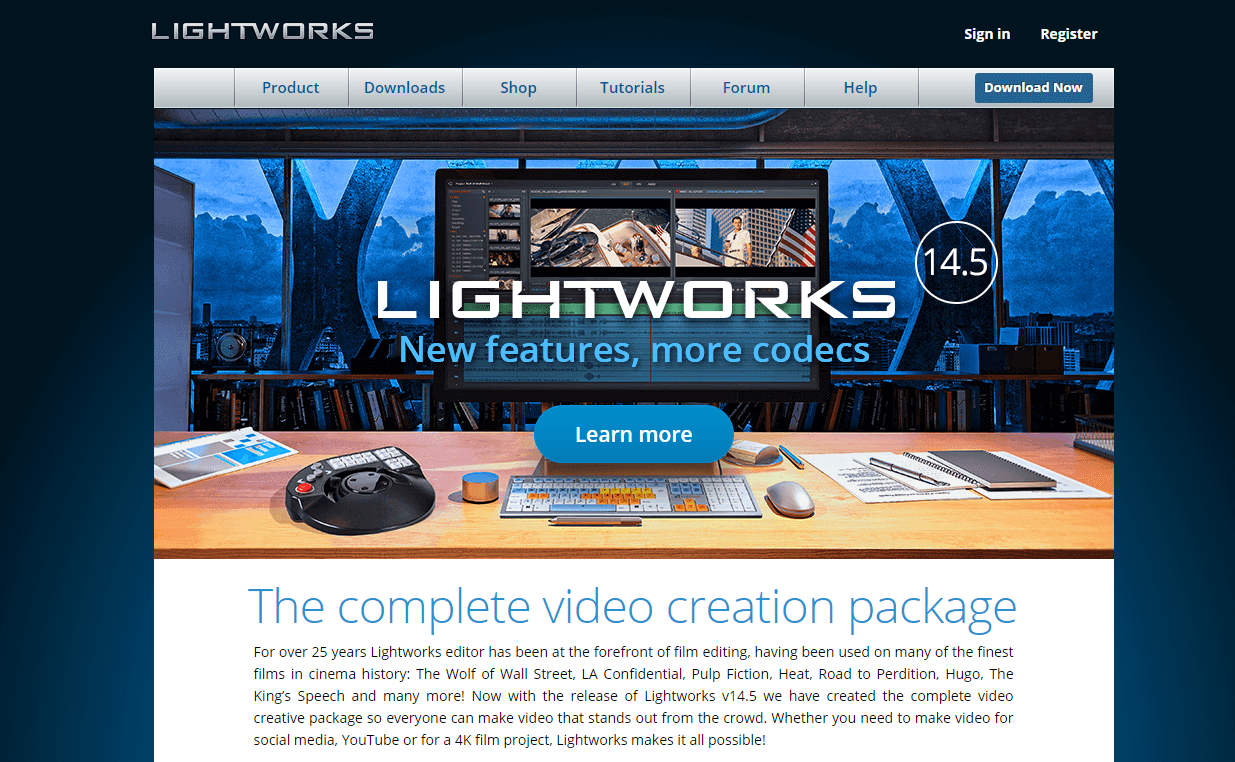 Lightworks is well-known video editing software in the field of film editing. With this platform, you can create your own masterpiece by discovering your potential creativity.
However, it's not only for professionals. Beginners can use it as well, for it also has detailed tutorial guides and a simple interface.
It also provides faster import, render, and export features so it can be your best bet during a deadline rush. If you're doing a team project, your teammates can also have full access to the draft, which lets them do the necessary edits.
Highlights
Ready-to-use audio and video content
Easy timeline editing
All formats supported
Compatible to Linux, Windows, and Mac
Customer Reviews
Many users had a wonderful experience using Lightworks. They said that they were able to use a lot of original materials that mostly fit with their content.
A user wrote this post:
"Lightworks was an excellent option to get started in the world of video editing; easy to use, excellent editing tools, cuts of videos, union of videos, sounds, images, compatibility with several video formats and a fresh and simple interface make me not to regret using this program. I recommend it a lot."
5. Shotcut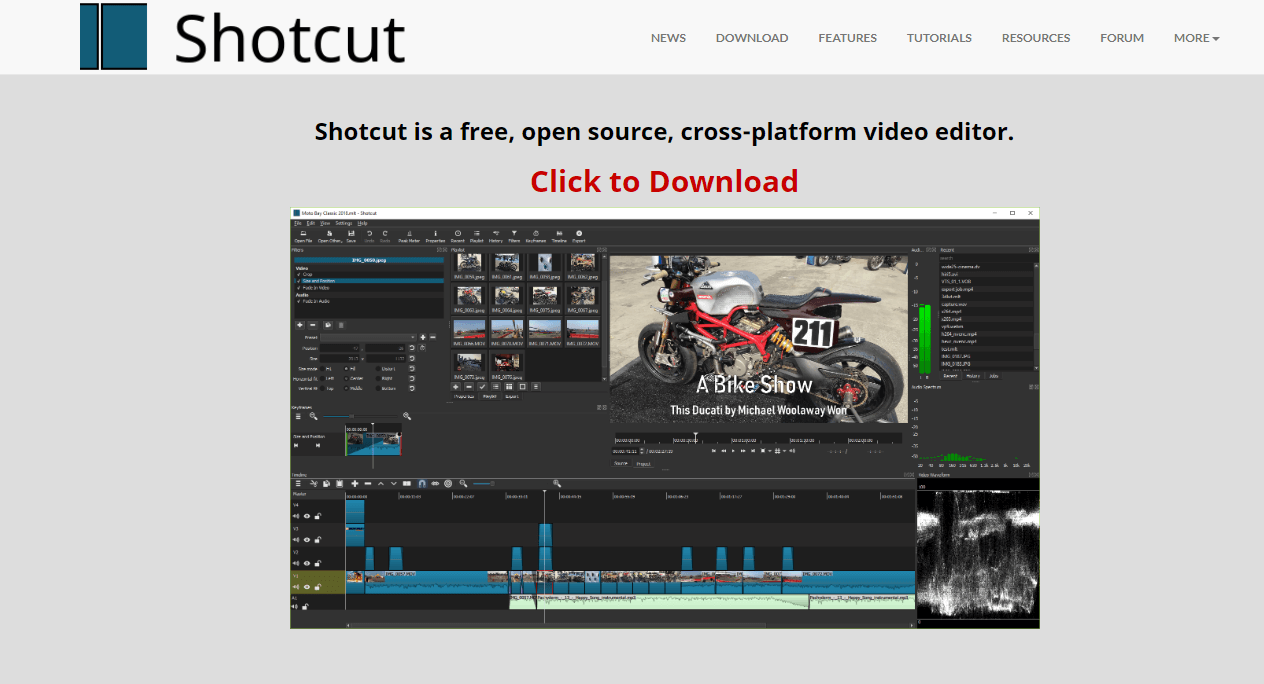 For those who are very particular about audio production and quality, Shotcut can be the best free video editing software for you! It features comprehensive sound tools where you can manage the loudness, waveform, and spectrum analyser settings of your audio track.
It has a wide range of video effects and editing features too. You also don't have to import files since it has native timeline editing features.
Highlights
Multi-format timelines resolutions and frame rates
4k resolution support
Audio filters and audio mixing
Tone generator
No import required
Compatible with Linux, Windows, and Mac
Customer Reviews
Shotcut has become one of the best free editing video software in Singapore because of its broad array of settings and well-designed interface. Here's feedback posted by one of the users:
"Ve done numerous music videos and little comedy skits that I've uploaded to YouTube and they come out great. They look totally professional and the feedback I've gotten has been very positive."
6. Instasize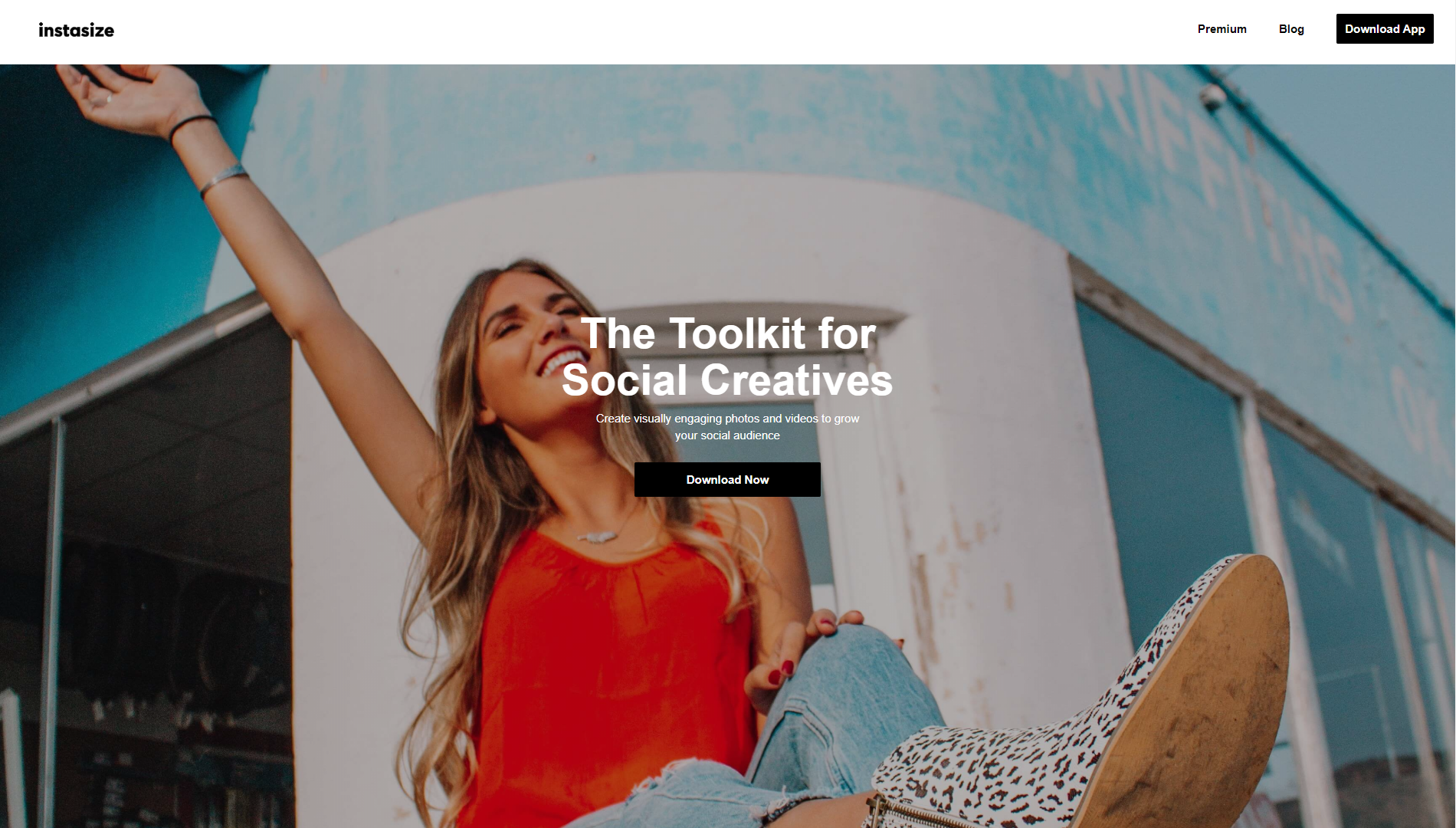 Instasize is a photo and video editing app that offers users a wide range of customisation options. It has a variety of filters, borders, and text choices for you to use. Their collage maker is also easy to understand, so you can explore your creative potential to its fullest.
While their standard version already offers a wide variety of choices, their premium subscription also gives you access to their entire library and more advanced tools. You'll also be able to access exclusive content with media editing, where you can learn editing tips and tricks from social influencers and experts.
With Instasize, you can create engaging media catered especially for your intended audience. Install their app now!
Highlights
Photo and Video Editor
Color Editing Tools
Original Filters
Customer Reviews
Instasize has a lot of dedicated users since day one, with each remaining satisfied to this day. Here's what one review said:
"Amazing❥ first used in 2016 & Find myself always coming back to it! There's plenty of features available & I knew back in '16 that this app would become so popular it would eventually no longer be free to use, But paying for the features it has, is worth it! My fav part is the white borders I use for my IG pics. I'll continue to use app as long as it's available! Thanks to the App creator& the amazing features that were easy to learn to use. much love, from a day 1 instasize user❥"
And that's the end of our list of the best free video editing software in Singapore! Do you know some other video editing platforms that you'd like to share? Let us know as we'd also like to discover more video editing software!
Also, it'd be easier for you to edit your videos if you've captured your material with great quality. So to make sure that you can always have high image and video quality, you may want to visit these best camera shops in Singapore — some of these places also offer excellent video equipment!