By Lindsey Tan
If you have a badly decayed tooth that has been causing you weeks of severe pain, then you probably need to visit the best endodontists in Singapore. They specialise in root canal care and can save your teeth by removing the damaged part and keeping the area disinfected.
You may not be sure where to find such specialists, though. To ease your struggle of searching for them, we've already gathered the best endodontists in Singapore for you!
Note that most of these also offer dental services. As such, you can get more than a root canal done when visiting them.
(Note: This list is in no particular order.)
1. Symmetry Dentofacial Aesthetics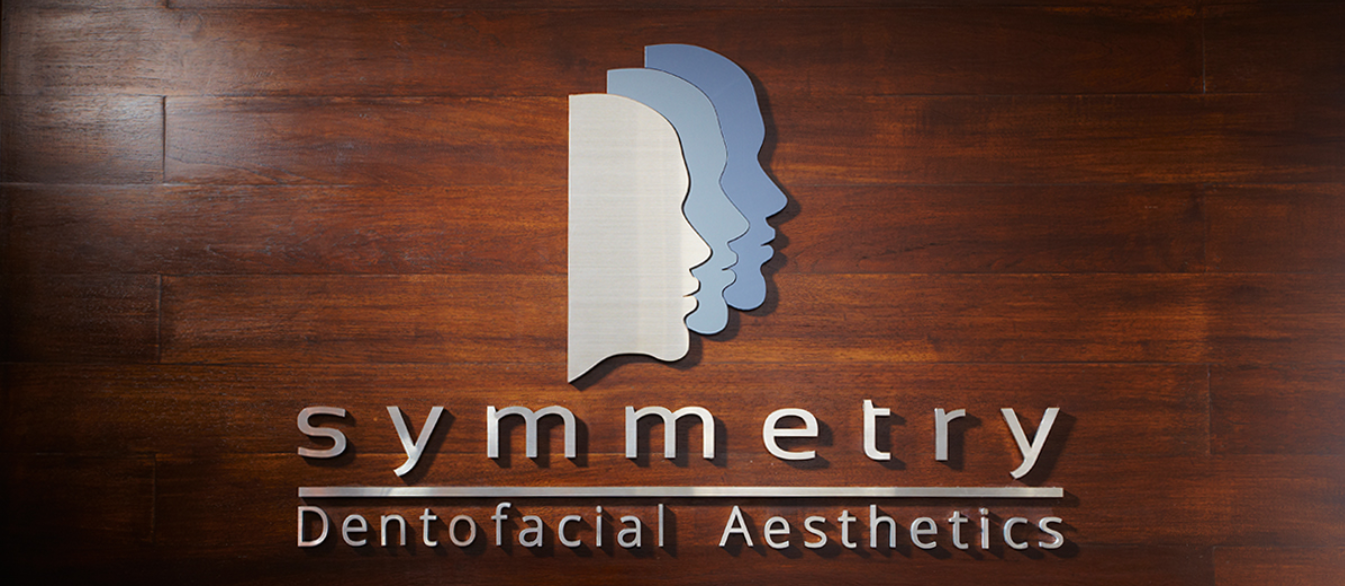 BEST FOR 
Dentofacial Aesthetics
PRICING
Contact for more details
WEBSITE
https://www.dentalsingapore.co/braces
ADDRESS
1 Farrer Park Station Road
#15-15 Connexion
Farrer Park Medical Centre
Singapore 217562
CONTACT DETAILS
(65) 3138 4425
OPERATING HOURS
Tuesday – Friday 9.30am – 7.30pm
Saturday 8.00am – 2.30pm
Closed on Sundays, Mondays and Public Holidays
Symmetry Dentofacial Aesthetics is a premier specialist clinic that offers a variety of personalised dentofacial aesthetic services for the teeth and face. Throughout the years, the clinic has served both local and international patients.
Dr Eugene Wee, a resident specialist at the clinic and the Clinical Director, is one of the first few dental surgeons to receive accreditation from the Singapore Dental Council. He spent 10 years in full-time public service at NDCS and is now a registered specialist with the Singapore Dental Council, and the Academy of Medicine.
Some services that the clinic offers are Aesthetic Brace Treatments, Surgical Orthodontic Treatment, Routine Dental Maintenance, Teeth Whitening Treatment and Adjunctive Non-surgical Aesthetic Treatment.
Highlights
Braces/Dental Alignment
Functional Aesthetics
Personalised International Services
2. TLC Dental Centre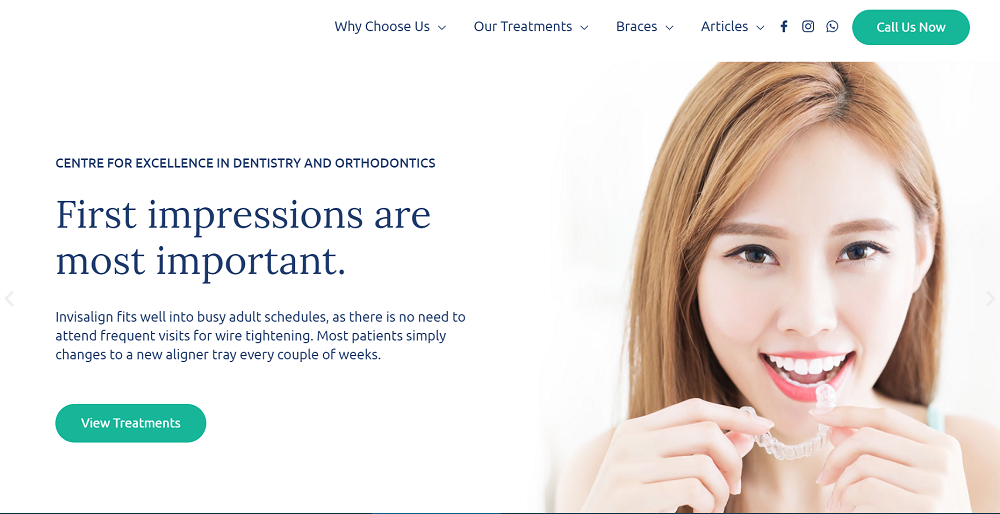 BEST FOR 
Technologically Advanced Dental Services
SERVICES
Braces (Orthodontics, Aesthetic Braces, Invisalign)

Cosmetic Dentistry (Porcelain Veneers, Teeth Whitening, Bad Breath)


Dental Implants


Same Day Crowns General Dentistry & Speciality

Treatments (Wisdom Tooth, Root Canal Treatment, Crowns & Bridges, Gum Infection, Children Dentistry, Fillings, Hygiene)


Emergency Dentistry (Crack Tooth, Dental Injury)


WEBSITE
https://www.tlcdental.com.sg/
ADDRESS
360 Orchard Road #05-05, International Building, Singapore 238869 (next to Orchard MRT)
CONTACT DETAILS
(65) 3138 4668
OPERATING HOURS
Weekday – 9am to 7pm
Saturday – 9am to 4.30pm
Sunday & Public Holiday – Closed
Next on our list for the best endodontists in Singapore is TLC Dental Centre. This premier dental clinic is renowned for specialises in various dental procedures, like dental implants, root canal treatments, and crowns and veneers.
The standards that TLC Dental Centre is one of the highest in the country, with an experienced staff handling technologically updated equipment. You'll find that the combination results in quality dental services for every client.
If you're in need of dental upkeep, then contact TLC Dental Centre today to avail their affordable quality services.
Highlights
Experienced orthodontist with multidisciplinary team
Affordable rates
Same day CEREC Crown (Ceramic restorations in one visit)
Approved healthcare institution under the Baby Bonus Scheme
Customer Reviews
"I am really glad I got my braces done by Dr Enrica, a qualified orthodontist! Nothing to worry about, plus the service at TLC Dental Centre is really awesome – appointment reminders and warm welcome every time I visit." (Source: TLC Dental Centre Website)
"Dr Co is skillful and professional, making my wisdom tooth surgery a painless experience. During the process, I did not have to fear of having any discomfort or pain. Dr Co is also patient when advising me on my every doubts and queries. I would definitely recommend him to anyone I know." (Source: TLC Dental Centre Website)
"Front counter service was excellent, never have to wait more than 5 mins for our turn. Dr. Kevin was very patient with my child and he was detailed in his explanation on the procedure he would render after he went through the X-ray. Will be back again." (Source: TLC Dental Centre Facebook Page)"
"Kevin solved my years of gum problem, no other dentist told me about. Thank you!" (Source: TLC Dental Centre Facebook Page)
3.  Roots! Advanced Endodontics

| | |
| --- | --- |
| BEST FOR  | Root canal treatment speciality |
| WEBSITE | http://www.rootsendo.sg/ |
| ADDRESS | Novena Medical Center @ Square 2 Top Floor Unit #11-32, Singapore 307506. |
| CONTACT DETAILS | 6397 2939 |
| OPERATING HOURS | Weekdays: 9am–6pm |
As their name states, Roots! Advanced Endodontics focuses on root canal treatment with their modern equipment and a team of the best endodontists in Singapore. Their root canal specialist has over a decade of experience in the dental field, ensuring successful treatment.
They treat root canal diseases & severe toothache, and they also have emergency dental services. Since they're located at Novena Medical Centre, you can easily find and visit their clinic.
Highlights
Emergency dental service
Advanced technology
Customer Reviews
A lot of customers expressed their gratitude towards the main specialist at Roots! Advanced Endodontics. They said that they were able to have a smooth, painless, and successful treatment and recovery.
A client from Google Reviews posted this review:
"I'd like to thank Dr. Tan and his team for the professional and great service and care provided from the start to the end of the root canal treatment I had. Dr. Tan explained the process I was about to go through with details and what to expect, and that me feel at ease. Proper pain management was done, and I would describe that my procedure was relatively painless even though I had a low pain threshold. I could also feel that Dr. Tan was very passionate about his work. Thank you Dr. Tan and team!"
4.  The Endodontic Office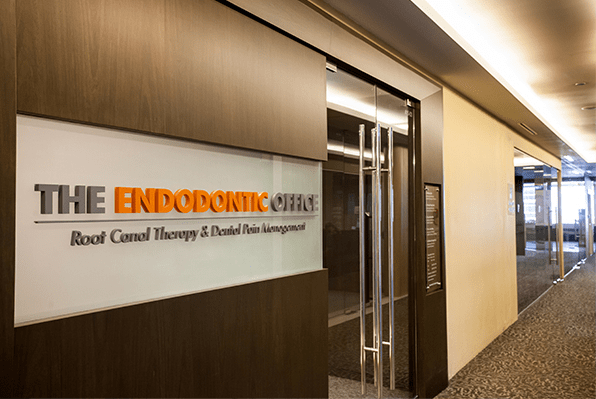 The Endodontic Office also specialises in root canal treatment involving cracked teeth, immature teeth, and different kinds of trauma to the teeth. With their ability to deal with complex conditions, they truly have some of the best endodontists in Singapore.
They consist of a group of well-trained doctors that mainly focus on root canal procedures. They provide comprehensive consultations for endodontic surgery and post-surgery.
Highlights
Treatments for trauma
Post-surgery advise
Customer Reviews
Most customers were highly impressed with the excellence of the specialists at The Endodontic Office. They shared positive experiences in their reviews.
A customer from Google Reviews posted this story:
"Dr Benny Goh is simply phenomenal.  After a handful of other endodontists misdiagnosed my dental concern (which lead to severe pain, exacerbation of my symptoms, and loss of money), Dr Goh successfully identified my problem and walked me through each step of the solution.  He works efficiently.  He's kind and personable.  He genuinely cares about the welfare of his patients.  His staff — chair-side and administrative — go out of their way to help you with appointments and to ensure that your visit is smooth and seamless.  I'm so grateful to have found this dental clinic."
5.  TP Dental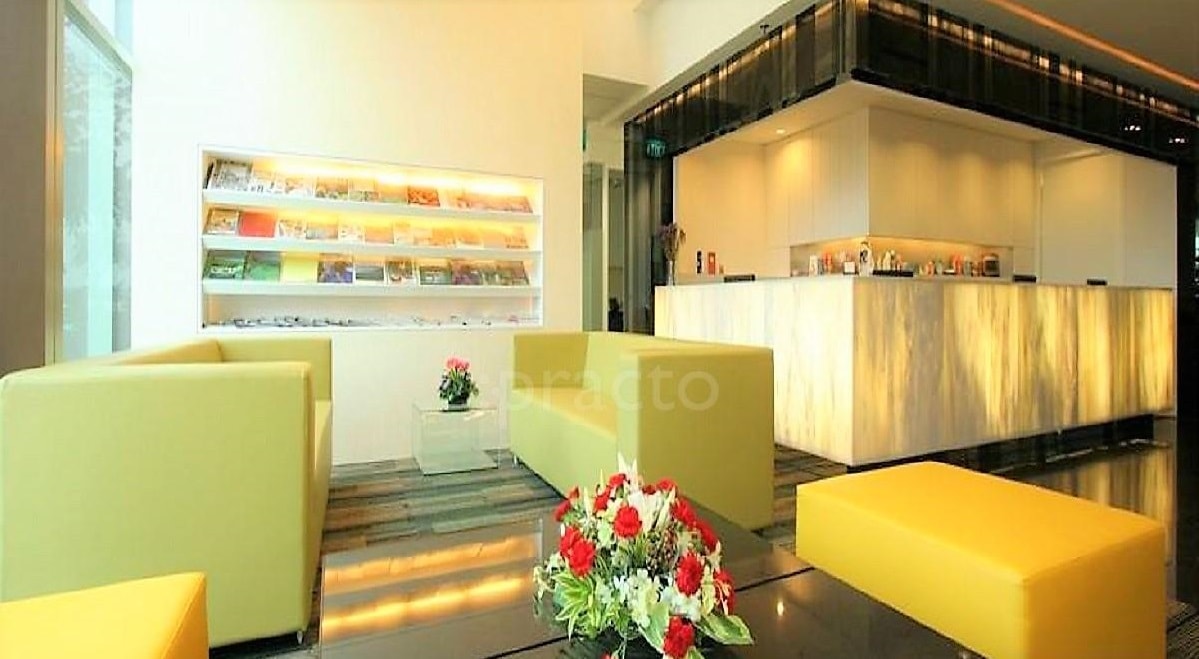 BEST FOR 
Full range of dental services
WEBSITE
https://www.tpdental.com.sg/
ADDRESS
The Penthouse 391B Orchard Road Ngee Ann City Tower B #26-01 Singapore 238874
CONTACT DETAILS
(+65) 6737 9011
OPERATING HOURS
Monday to Friday: 8:30AM – 7:00PM
Saturday: 8:00AM – 5:00PM
Sunday and PH: 9:30AM – 1:00PM
TP Dental offers different kinds of dental services such as dental implants, tooth whitening, braces, extraction, crowns and bridges, gum treatment, and more.
When it comes to their endodontic services, they perform several restoration procedures to save and protect your tooth from damage.
Along with their complete set of treatments is their team of the best endodontists in Singapore who'll guarantee you effective and successful procedures and recovery. See why we put them in our list?
Highlights
Emergency dental services
Wide range of dental services
Customer Reviews
This clinic has a lot of regular patients who say they have some of the best endodontists in Singapore. A customer from Google Reviews posted this review:
"Several dental surgeons managed my gum and root canal problems until more than 14 years ago when I visited TP. That was a turning point: since then I have been a regular patient of Dr Tony Tong at TP for my scaling and other dental work—very professional, efficient, courteous and caring. Will continue with them for a long time to come. Keep up, TP!"
6.  Greenlife Dental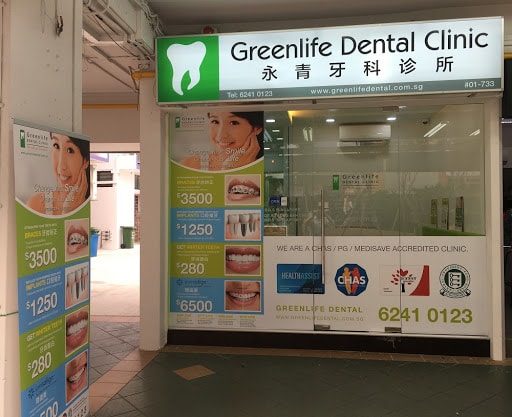 BEST FOR 
Dental treatment plans
WEBSITE
http://www.greenlifedental.com.sg/
ADDRESS
Blk 210 New Upper Changi Road #01-733 Singapore 460210 (Near to Bedok MRT station)
CONTACT DETAILS
6241 0123
OPERATING HOURS
Mon – Fri: 9am – 9pm
Sat – Sun: 9am – 5pm
PH: Closed
Greenlife Dental is one of the most recommended clinics on the island, as they're known to use advanced technology in all of their dental services. This involves their modern techniques for their root canal treatment, providing efficient solutions for diseases, infections, decay, and injuries.
Apart from having the best endodontics in Singapore, they also have several branches on the island. Moreover, they offer tooth-coloured fillings, bone grafting, smile reconstruction, braces, porcelain veneers, dental implants, and more.
Highlights
Full mouth rehabilitation
Child denistry
7.  Specialist Dental Group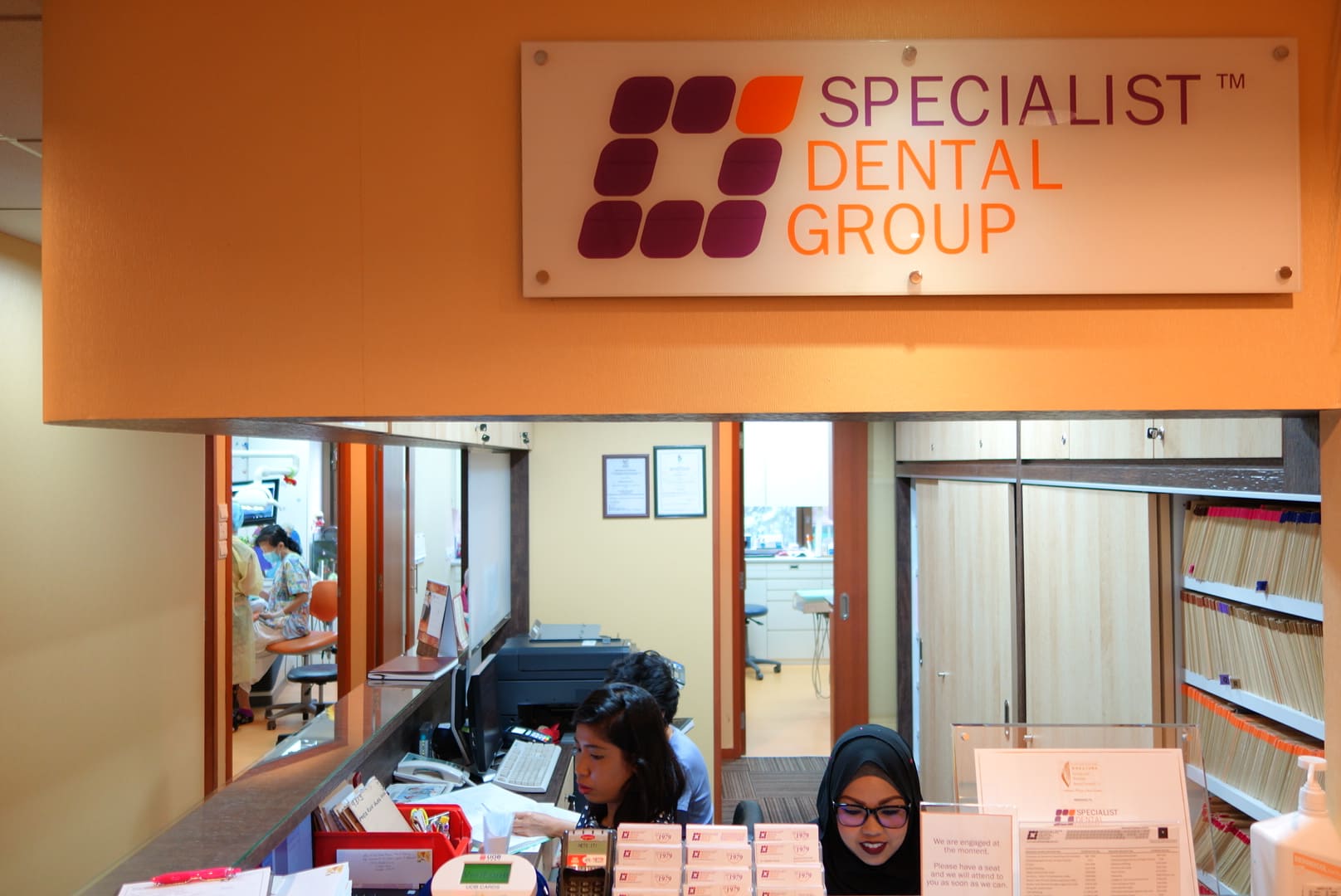 Being located at Mount Elizabeth, one of the leading and largest hospitals on the island, Specialist Dental Group has some of the best endodontists in Singapore.
Their group of specialists treat all types of dental conditions and offer root canal procedures as well as restoration.
This award-winning clinic provides a wider range of dental services that are categorised into either medical or aesthetic ones. They also have a very accessible location, so they're a convenient option.
Highlights
Aesthetic and medical services
Accessible location
That's it for our list of the best endodontists in Singapore! It'd be wise to immediately consult with a specialist and tell them all your concerns so you can prevent further problems.
If you know of other dental clinics, you may recommend their services here and we may end up adding them to our list.
You may also take a look at our list of the best root canal treatment in Singapore. The listed clinics there also have some of the best endodontists on the island.