By Lance Teo
Has it been a while since you last visited a dental clinic? If so, then we're here to help you out with our list of the best dental clinics in Tampines worth visiting.
Looking for the right dental clinic can be a bit hard because some dental clinics have a limited range of services. But for our list of the best dental clinics in Tampines, we made sure to include dental clinics that not only have a wide range of services but are also proven to be dependable.
So, without further ado, here's our list of the best dental clinics in Tampines.
(Note: This list is in no particular order.)
1.  Lee & Lee Dental Surgeons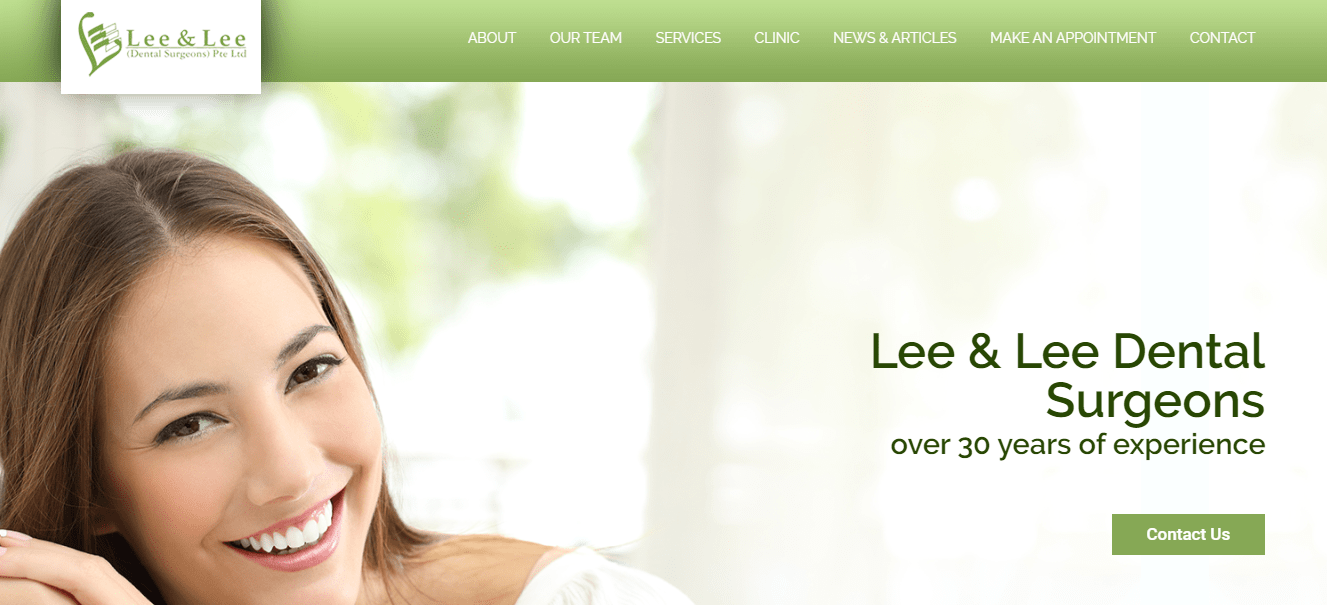 BEST FOR 
General Dentistry
SERVICES
Oral Surgery, Prosthodontics, Implants, Orthodontics, Periodontics, Aesthetic Dentistry, and Endodontics
WEBSITE
https://www.leeandleedental.com/
ADDRESS
Block 506 Tampines Central 1 #02-361 (Level 2) Singapore 520506

Blk 139 Tampines Street 11 #01-54  Singapore 521139

CONTACT DETAILS
6788 2262

6781 0309

OPERATING HOURS
Monday – Friday, 9:00 AM – 6:45 PM
With over 30 years of experience, Lee & Lee Dental Surgeons has become one of the staple names in dental care in the entire Tampines area. It boasts a team of professional and experienced dentists who each have their own specialisation.
What's more, all its dentists are dedicated to providing every customer with dental treatments that would achieve the best results. And that's only one reason we consider it one of the best dental clinics in Singapore.
Among its areas of expertise are general dentistry, oral surgery, aesthetic dentistry, and many more. We promise that whatever your concern is, they can definitely handle it.
If there's one thing we love about Lee & Lee Dental Surgeons, it's that it's very accessible. It not only has one but two dental clinics in Tampines alone.
Highlights
30 years of experience
Experienced team of dentists
Customer Reviews
As one of the leading dental clinics in Tampines, Lee & Lee Dental Surgeons has received heaps of praise from customers.
However, some customers noted that its rates can be a bit expensive. But for the services you will receive, it will definitely be worth it.
"I am truly impressed with the high level of customer service skills and empathy portrayed by staff towards their patient. Most important of all this has been consistent throughout every one of my visits. The attending doc who attended to me, Dr Priya Patel is excellent in her comm skill ensure that she explains her actions clearly before she begins to perform in action.Its worth every penny to visit this dental to have your tooth treated!"
2.  Pure Dental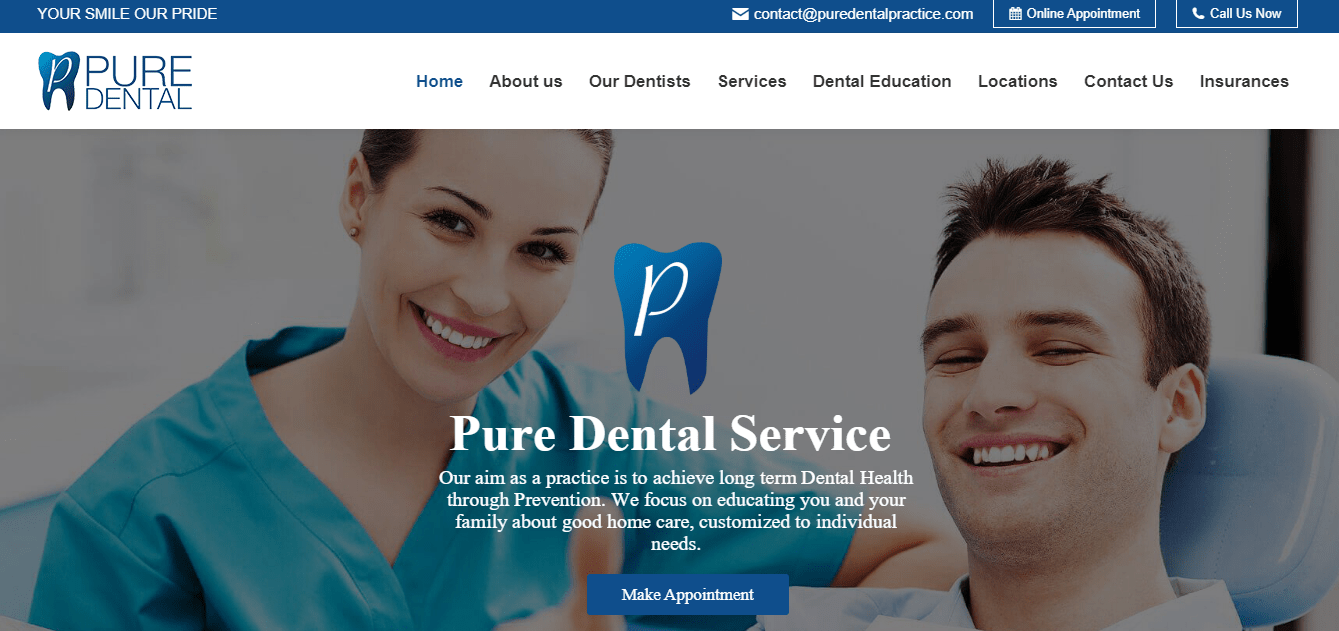 BEST FOR 
Children Dentistry
SERVICES
General Dentistry,  Aesthetic Dentistry, Prosthodontics, Implant Dentistry, and Root Canal Treatment
WEBSITE
https://puredentalpractice.com/
ADDRESS
Tampines Street 11, #01-140 Block 138, Singapore 521138
CONTACT DETAILS
6788 2262

6781 0309

OPERATING HOURS
Monday – Friday, 9:00 AM – 6:00 PM
If you want a dental clinic that's family-operated, then look no further than Pure Dental in Tampines. Part of the appeal of a family-run dentist clinic is that it knows how to care for customers like they're family, providing a comfortable service that's filled with care.
In addition, Pure Dental has also made an effort to make its dental clinic more homey and relaxing to its customers. Upon entering, you will hear soft music playing, smell aromatherapy, and notice a pile of toys for the entertainment of your little kids.
In terms of services, Pure Dental doesn't fall short. Some of its services are general dentistry, oral surgery, root canal treatment, and aesthetic dentistry.
Whatever your problem is, its team of professional dentists has you covered.
Previous customers also have noted how friendly its entire vibe is. Apart from the friendly receptionist, it also has a cosy waiting area wherein you can chill while waiting for your turn.
Highlights
Cozy clinic vibe
Comfortable atmosphere
Friendly dentists
Customer Reviews
Here are reviews that some of its dentists have received:
"Dr Maxine performed a filling and wisdom tooth extraction for me. She was very reassuring throughout (I was very nervous) and explained the procedures & charges clearly before performing them. The extraction was over very quickly and painlessly! Overall reasonable charges and a great team of dental care professionals. Appointment was easy to make as well. Highly recommended!"
"Dr Lim is patient and kind.  It's always a pleasure to see her smiling face!  She is experienced and will ensure the highest quality service is delivered.  Being a braces patient,  she has done extra mile to ensure that my braces doesn't give me any issues.  Even my sensitive mouth is well taken care of!  Her team is professional and helpful and tries to accommodate my busy schedule!  Thumbs up!  Value for money!  Try out yourself too!"
3.  Advanced Dental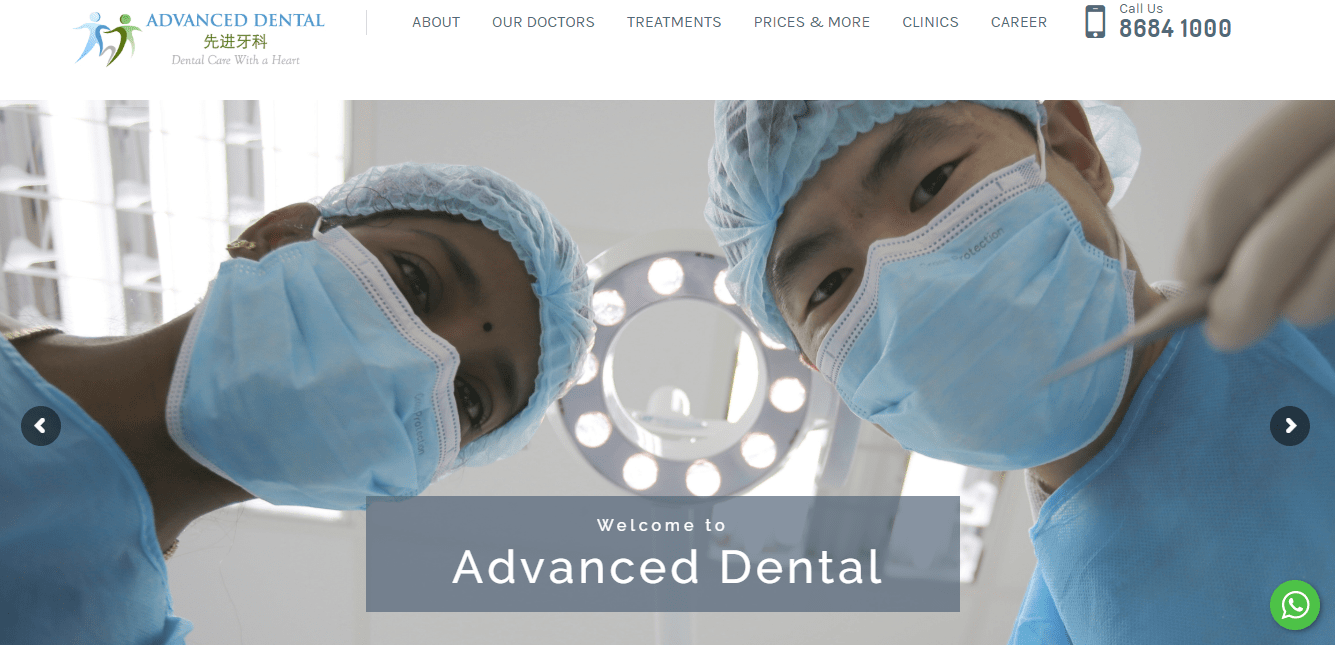 | | |
| --- | --- |
| BEST FOR  | Comfortable Environment |
| SERVICES | Braces, Children's Dentistry, Crowns and Bridges, Dentures, Extractions, Fillings, Fluoride Treatment, and Gum Treatment and Surgery |
| WEBSITE | https://www.advanceddental.com.sg/ |
| ADDRESS | Blk 482, #01-238 Tampines Street 43, Singapore 520482 |
| CONTACT DETAILS | +65 6789 2628 |
| OPERATING HOURS | Monday – Friday, 9:00 AM – 9:00 PM |
 Advanced Dental is among the best dental clinics in Singapore that offer a long list of services that target all your teeth and gum problems. All its dentists are committed to delivering quality treatments and services to every customer that will yield great results.
On top of this, everyone on the staff is trained, licensed, and experienced in dental care. So, there's no need to worry about getting hurt while undergoing a dental treatment.
Advanced Dental is also known for having a safe and comfortable environment. If other dental clinics can be a bit intimidating, this one has a really pleasant and welcoming vibe.
It also accepts different types of payment methods besides cash. If you don't have enough cash at the moment, you may opt for its installment basis to split your payments equally for 6, 12, 18, or 24 months.
Highlights
Pleasant environment
Experienced staff
Instalment payment
Customer Reviews
Advanced Dental has an average rating of 4.8 on Google Reviews, making it one of the best-reviewed dental clinics in the area. Here are some reviews we found that prove how excellent it is in its job:
"Going to the dental clinic for any treatment has been my fear since I was young. However, the advanced dental clinic made my experience here great and it's my first time here!  Dr Jared Lim with his team was really professional and patient!! I got my tooth extracted quickly and painlessly. The cleaning and polishing were done thoroughly and carefully! I highly recommend those who have the same fear as me!!!"
"I had my son's braces done by Dr Jared.  The whole process was smooth culminating with my son saying that it was a pain free experience except for the usual acclimatisation period after each fitting.  What made the journey more pleasant were the assistants who tried their very best to accommodate us with the constant changes in time slots to my son's school commitments."
4.  Luminous Dental Clinic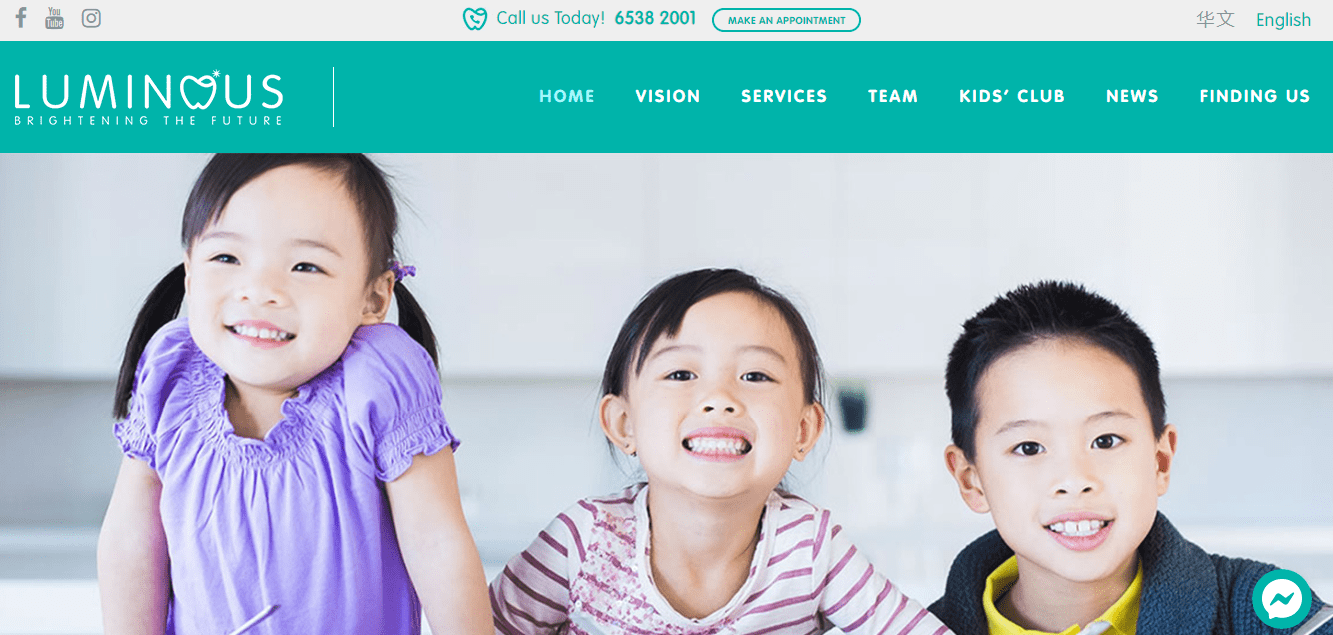 | | |
| --- | --- |
| BEST FOR  | Friendly Dentists and Nurses |
| SERVICES | Scaling, Polishing, Restoration, Extraction, Wisdom Tooth Operation, Braces, Invisalign, Whitening, Veneers, Implant, Dentures, Periodontics, and Kids Dentistry |
| WEBSITE | https://www.luminousdentalgroup.com/ |
| ADDRESS | 821 Tampines Street 81, #01-226, Singapore 520821 |
| CONTACT DETAILS | 6538 2001 |
| OPERATING HOURS | Monday – Friday, 9:30 AM – 9:00 PM |
 As one of the most trusted dental clinics in Tampines, Luminous Dental Clinics prides itself on safe, comfortable, friendly dental treatments.
One of the reasons it has become an in-demand dental clinic is that it provides treatments of highest possible quality with minimal and tolerable pain.
Moreover, it employs a team of professional dentists who all have an extensive knowledge and experience in dental care.
Should you have any concerns regarding your dental problem, don't hesitate to approach anyone in its team–they'll be more than willing to answer your questions.
Highlights
Experienced and professional team
Comfortable vibe and environment
Safe dental technologies and products
And that's a wrap for our list of the best dental clinics in Tampines worth your attention. Any of these options will make sure that all your dental concerns will be given a solution.
If you know other great dental clinics in Tampines that weren't part of our list, tell us about it and we'll see if we can add it to this list!
By the way, if you're also looking for dental clinics beyond the Tampines area, we also have a list about it! Check our list of the best dental clinics in Singapore for all types of dental problems.