Our 7 Favourite Dental Clinics in Punggol
Caring for our teeth doesn't end with regular brushing and flossing. If you're really committed to keeping your teeth clean and healthy, it's ideal to drop by the best dental clinics in Punggol.
Searching for the right dental clinic on the island can be harder than expected because some dental clinics don't offer the treatment that your teeth need. Luckily for you, we've created a list featuring the best dental clinics in Punggol that offer more than just one dental treatment.
Check them out below!
(Note: This list is in no particular order.)
Caring Dental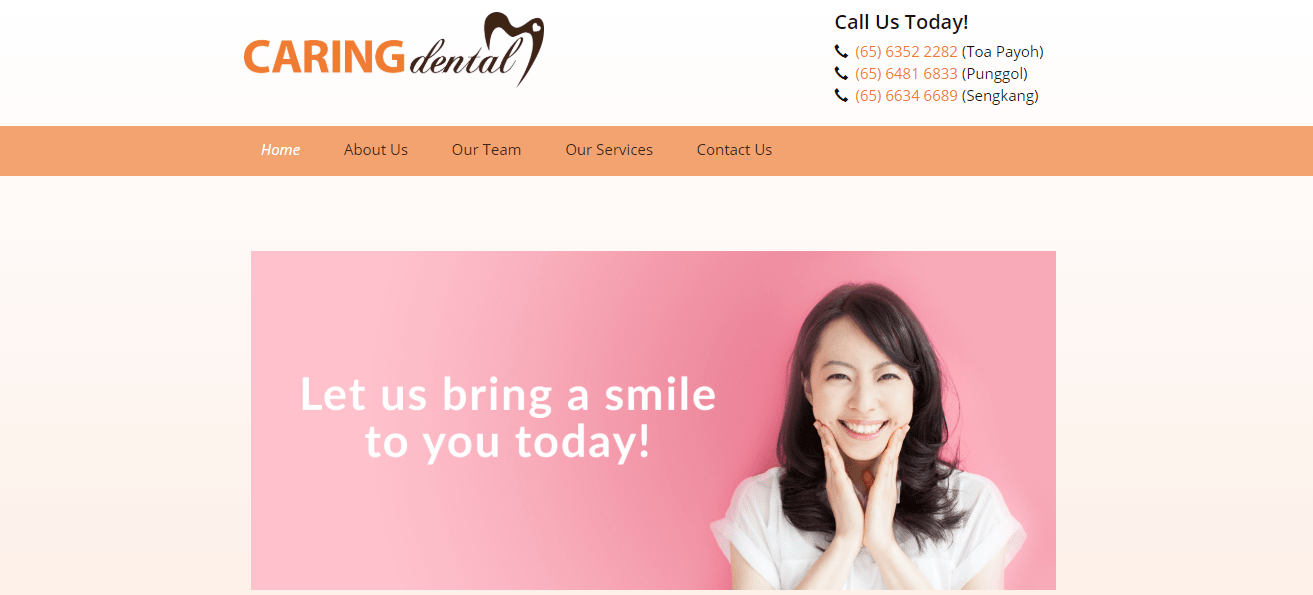 | | |
| --- | --- |
| BEST FOR | Multiple Branches |
| SERVICES | Scaling and Polishing, Fillings, Extractions, Wisdom Tooth Surgery, Crown and Bridge, Dentures, Implants, and Aesthetic Dentistry |
| WEBSITE | http://www.caringdental.com.sg/ |
| ADDRESS | Blk 665A Punggol Drive, #01-02, Singapore 821665 |
| CONTACT DETAILS | 6481 6833 |
| OPERATING HOURS | Monday – Friday, 9:00 AM – 9:00 PM |
In terms of accessibility, Caring Dental takes the top spot. It doesn't only have 1 branch in Singapore but 3: one in Punggol, and another two in Toa Payoh and Sengkang.
Despite being around for only 9 years, it has grown into one of the best dental clinics in Punggol–thanks to its professional and experienced team of dentists who make sure that every customer is comfortable during treatments.
In addition, almost every dentist on its team has studied and practiced dentistry across different countries.
Moreover, Caring Dental offers a wide variety of dental treatments such as braces, implants, teeth whitening, scaling and polishing, extractions, aesthetic dentistry, and many more!
So, whatever your dental concerns are, their dentists will make sure that they will address them thoroughly!
Highlights
9 years of experience
Experienced dentists
Affordable treatments
Smile Doctor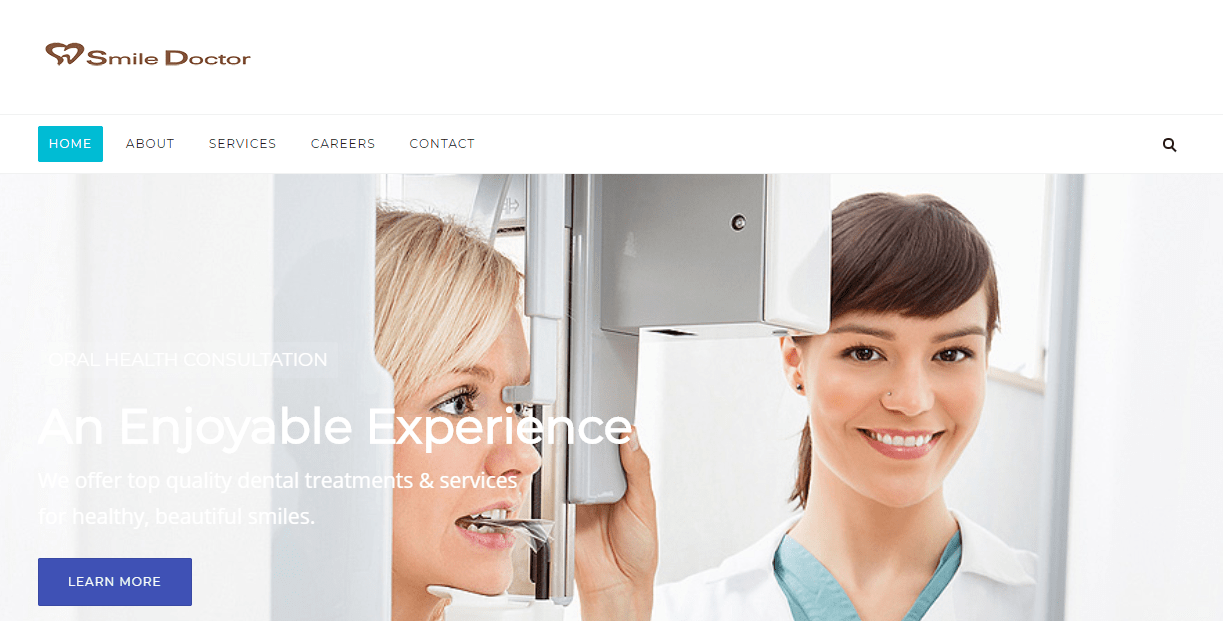 | | |
| --- | --- |
| BEST FOR | Comfortable Environment |
| SERVICES | General Dental Care, Cosmetic Dentistry, Restorative Dentistry, and Emergency Care |
| WEBSITE | http://smiledoctor.com.sg/ |
| ADDRESS | 83 Punggol Central, Singapore 828761 |
| CONTACT DETAILS | +65 6386 7880 |
| OPERATING HOURS | Monday – Friday, 9:00 AM – 9:00 PM |
Established in 2013, Dental Smiles has made it its job to improve the quality of smiles of everyone in Singapore by offering comprehensive dental treatments and services.
As one of the best dental clinics in Punggol, it has managed to build a huge pool of customers from all walks of life who swear by its excellence.
On top of this, it's also known for being a dental clinic with a comfortable, safe, and non-intimidating environment. This is mostly due to its very approachable and friendly staff made up of dentists and nurses.
It also makes use of the most updated and highest-quality equipment to ensure that each treatment yields satisfactory results. Its advanced technology allows its dentists to fix problems that other dental clinics can't due to lack of facilities.
Above all, Dental Smiles is one of first dental clinics on the entire island to offer advanced dentistry treatments. It can deal with dental anxiety, periodontal diseases, and even restorative dentistry.
You may also book an appointment on their website to ensure that your desired date and time will be accommodated.
Highlights
Advanced dentistry
High quality equipment
Friendly and approachable staff
Family Dental Care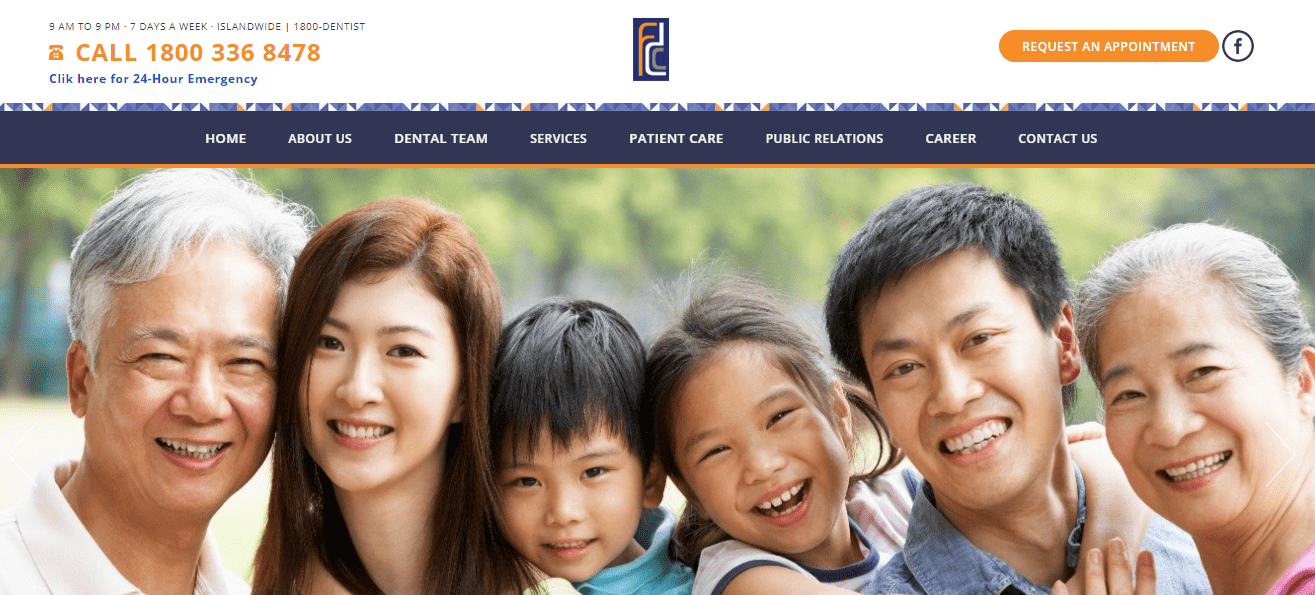 | | |
| --- | --- |
| BEST FOR | Multiple Payment Options |
| SERVICES | Braces, Aligners, Dental Crowns, Dental Implants, Root Canal Treatment, Wisdom Tooth Surgery, Teeth Whitening, Sedation Dentistry, and Emergency Dentistry |
| WEBSITE | http://fdc.sg/ |
| ADDRESS | 168 Punggol Field, #02-06, Singapore 820168 |
| CONTACT DETAILS | +65 6886 0905 |
| OPERATING HOURS | Monday – Friday, 9:00 AM – 9:00 PM |
If you're looking for a dental clinic that not only has a great track record but is well-regarded by different institutions as well, then we highly recommend Family Dental Care.
It's no secret that it's one of the leading dental clinics not only in Punggul but on the entire island.
Family Dental Care is accredited by various health institutions such as Medisave, Pioneer Generation, Community Health Assist Scheme, and a whole lot more.
More than these, it also boasts a team made up of 50 dental surgeons who each have their own expertise and specialisation.
In terms of the amount of services, it also doesn't fall short. Some of its services are dental implants, teeth whitening, wisdom tooth surgery, and even children dentistry.
Highlights
50 dental surgeons
Multiple accreditations
State of the art dental facilities
Polygems (PG) Dental Care Pte Ltd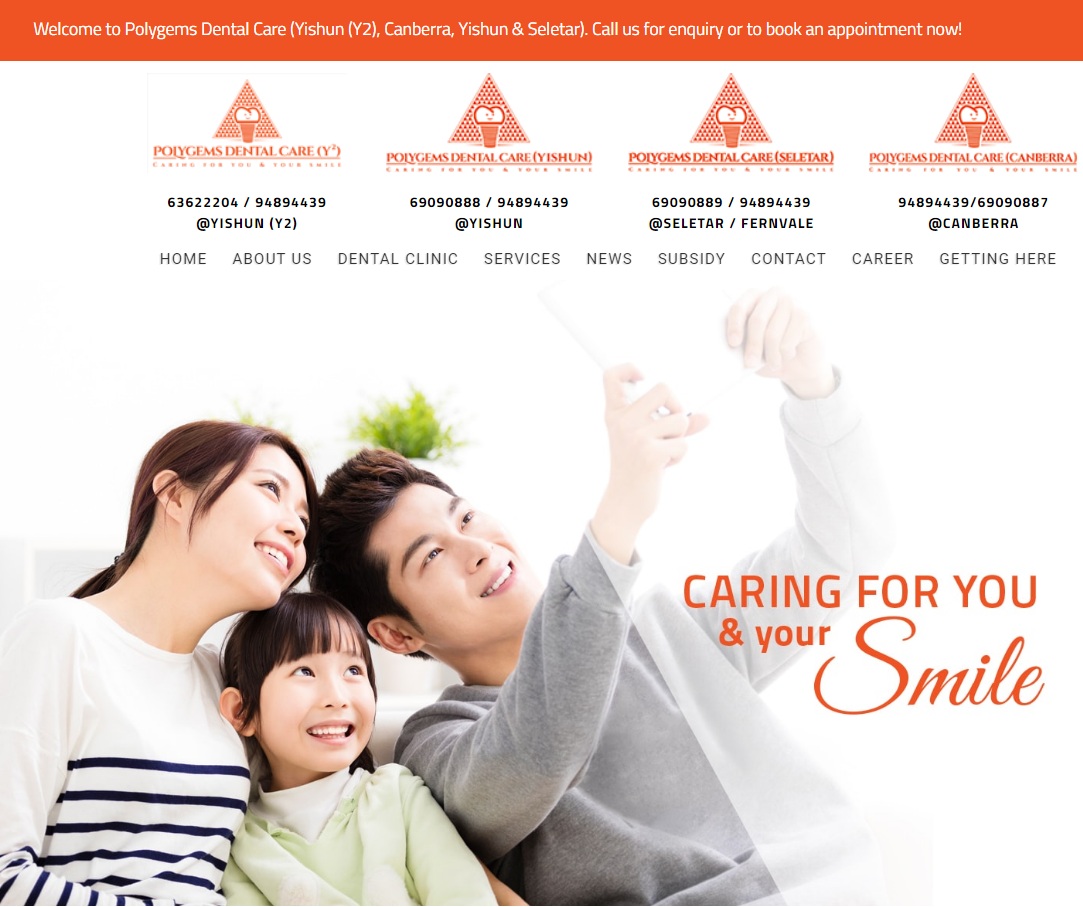 BEST FOR

Wide range of dental services

SERVICES

Dental Implant, Metal Braces, Wisdom Tooth, Smile Makeover

WEBSITE

http://www.polygemsdentalcare.com.sg/

ADDRESS

Blk 675 Yishun Ave 4 #01-04 Singapore 760675

Blk 507 Yishun Avenue 4 #01-06 Singapore 760507

Blk 417 Fernvale Link #01-04, Singapore 790417

Blk 105 Canberra Street #02-02 , Singapore 750105

CONTACT DETAILS

@Yishun

69090888 / 94894439

@Yishun (Y2)

63622204 / 94894439

@Canberra

94894439/69090887

@Seletar / Fernvale

69090889 / 94894439
Tolerate toothache no more because Polygems Dental Care Pte Ltd got you all covered. They have a wide array of dental services that are guaranteed to be safe and sound.
The clinic has four locations across Singapore, all of which has state-of-art facilities. From simple regular cleaning to wisdom tooth removal, the clinic makes sure to always make yourself comfortable while undergoing procedures.
Polygems Dental Care Pte Ltd also uses the most up-to-date tools and techniques in conducting dental procedures and surgeries so you know that you are in the safe hands when you choose to avail the clinic's dental services.
Highlights
Multiple locations

Highly-qualified dental surgeon

Comprehensive dental solutions
DoctorsxDentist

BEST FOR
Healthcare Online Platform
SERVICES
Crowns and Bridges Fixing, Complete or Partial Dentures Fixing, Dental Implant Fixing, Tooth Extraction and Dental X-ray
WEBSITE
https://www.doctorxdentist.com
ADDRESS
111, #07-07 Somerset Rd, TripleOne Somerset, Singapore 238874
CONTACT DETAILS
[email protected]
+65 8444 9163
OPERATING HOURS
9:00 AM to 10:00 PM
DxD is a certified Health-on-the-Web platform. Ever since its establishment in 2016, it has dedicated itself to providing readers with accurate, up-to-date information about health and medical conditions.
Through this website, doctors and dentists of varying specialisations are able to actively communicate with people seeking their advice. They are able to address these readers' needs either through posting educational health articles, or by answering the questions of those concerned.
If you have any inquiries regarding your physical state, or about the field of medicine, drop by their site. They will ensure that none of your personal information is leaked into the public, all while providing you with all the answers you need.
Highlights
Health and Wellness Website
Education Website
Teeth Q Dental Surgeons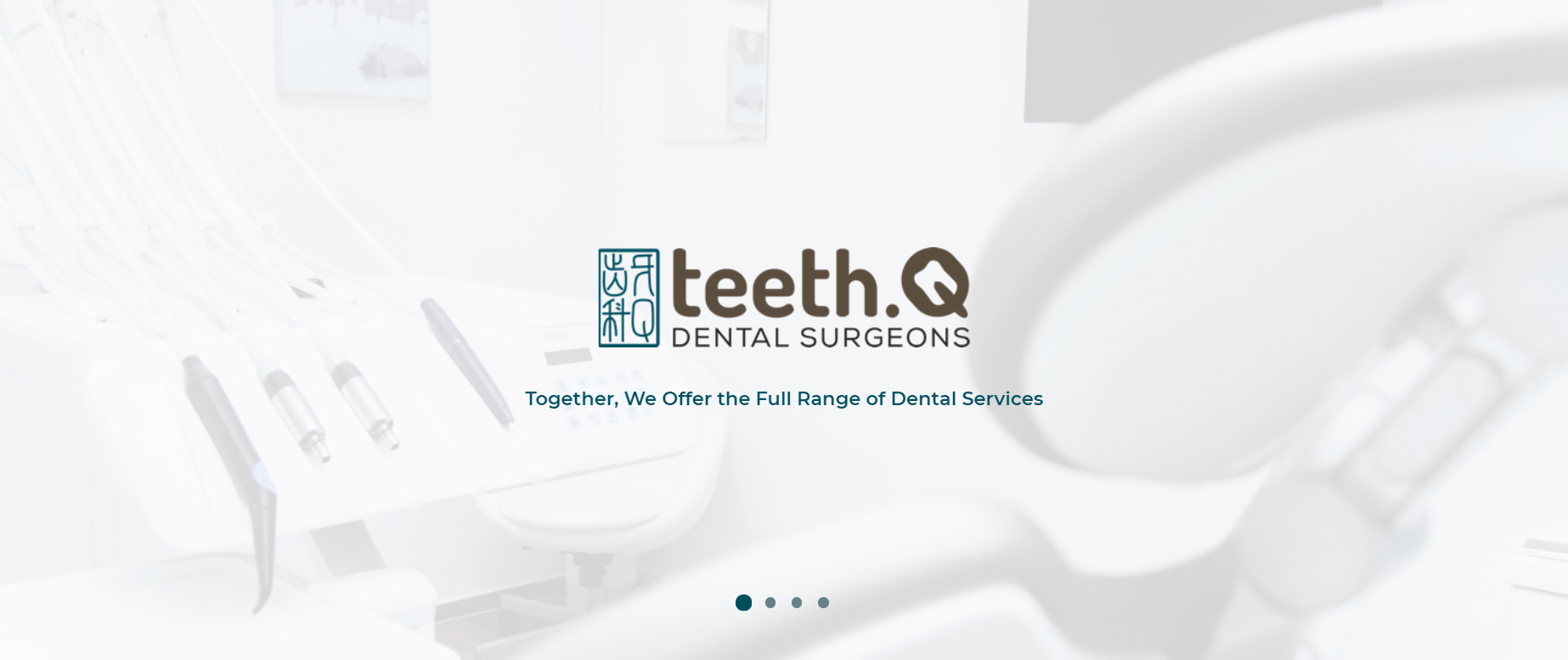 BEST FOR 
Wisdom tooth removal, Dental implants, Teeth whitening, Dental braces, Invisalign
SERVICES
Aesthetic Dentistry, Dental Braces and Retainers, Invisalign, Teeth Whitening, Veneers/Laminates, General & Preventive Dentistry, Oral Hygiene, Paediatric Dentistry, Scaling and Polishing, Teeth Grinding, Tooth Extraction, Wisdom Tooth Removal, Jaw Orthognathic Surgery, Minor Oral Surgery, Restorative Dentistry, Dental Bridges, Dental Crowns, Dental Fillings, Dental Implants, Dentures, Root Canal Treatment
WEBSITE
https://teethq.com
ADDRESS

Hougang Green:
21 Hougang Street 51 #01-21 Hougang Green Shopping Mall Singapore 538719

Hougang Rivercourt:
377 Hougang Street 32 #B1-09/10 Hougang Rivercourt Singapore 530377

Punggol:
218 Sumang Walk #01-02 Matilda Portico Singapore 820218

Sengkang:
455 Sengkang West Avenue #01-09 Fernvale Woods Singapore 790455

Geylang:
1 Geylang Serai #01-206 Geylang Serai Market and Food Centre Singapore 402001

CONTACT DETAILS

Hougang Green:
6385 5745

Hougang Rivercourt:
6970 5715

Punggol:
6538 2260

Sengkang:
6513 0611

Geylang:
6592 0733

OPERATING HOURS
Monday, Tuesday, Thursday, Friday: 9 AM – 9 PM
Wednesday and Saturday: 9 AM – 6 PM
Closed on Sundays (Hougang Green clinic is open on Sundays, 9 AM to 6 PM)
Teeth Q Dental Surgeons offers an extensive range of dental services to their patients. No matter the treatment, they guarantee professional and quality standards.
Their team of dentists are well-versed in numerous areas of dentistry, which is why they are capable of handling various dental problems skillfully and effectively. They have experience with both general and specialist treatments.
Most importantly, their services are provided at affordable prices. You can rest assured that you will be accommodated in a friendly and approachable environment.
Highlights
Professional dental care
Full range of dental services
Cost effective treatments
Friendly and approachable environment
Smiles R Us Dental


| | |
| --- | --- |
| SERVICES | Dental extraction, fillings, polishing & scaling, dentures, braces, teeth whitening, dental crowns and bridges |
| WEBSITE | https://smilesrusdental.wixsite.com/smilesrus |
| ADDRESS | BLK 658, #01-02 Punggol E, Singapore 820658 |
| CONTACT DETAILS | +65 6904 2212 |
| OPERATING HOURS | Monday – Sunday: 9:30 AM – 9:30 PM |
Smiles R Us Dental is one of the best dental clinics not only in Punggol but in the whole country. We say this because it has over five different locations on the island.
With numerous locations and daily opening hours that extend as late as 9:30 PM, Smiles R Us Dental continues to be one of the most accessible dental clinics in Singapore.
However, you should know that Smiles R Us Dental doesn't have online forms. So, scheduling appointments with this clinic can only be done by calling the clinic.
It offers dental implants, crowns and bridges, teeth whitening, smile reconstruction, dentures, and orthodontic treatments. Of course, it also does general dental treatments like scaling and polishing, fillings, and extractions.
Smiles R Us Dental also has a large team of dentists to cater to more patients at a time. Each of them even has years of experience in providing dental care to adults and kids alike.
Highlights
All-week availability with extended working hours
Best for general and aesthetic dental treatments
A large team of dentists
And that's the end of our list of the best dental clinics in Punggol! We guarantee that any of these dental clinics can provide a solution, whatever your dental concern is.
Have you had past experiences with dental clinics on the island? If so, share it with us by commenting below!
If you're also interested in searching for dental clinics outside Punggul, you may want to check out our list of the best dental clinics in Singapore. Gone are the days of being shy because you don't have the perfect set of teeth!