By Lance Teo
Summer break is fast approaching, and it's definitely the ideal time to get circumcised because there's no classes and there's enough time for recovery. If you're on the lookout for the best circumcision clinics in Singapore, then consider yourself lucky because we're compiling the ones worth visiting.
For most young men, getting circumcised is their rite of passage towards becoming a full-grown man. And we're here to help you cross that threshold with our list of the best circumcision clinics in Singapore.
In choosing the clinics, we made sure to include only those with excellent reviews, clean facilities, and experienced staff. So, without further ado, here are the best circumcision clinics in Singapore.
(Note: This list is in no particular order.)
1.  Dr. Colin Teo – Urologist Singapore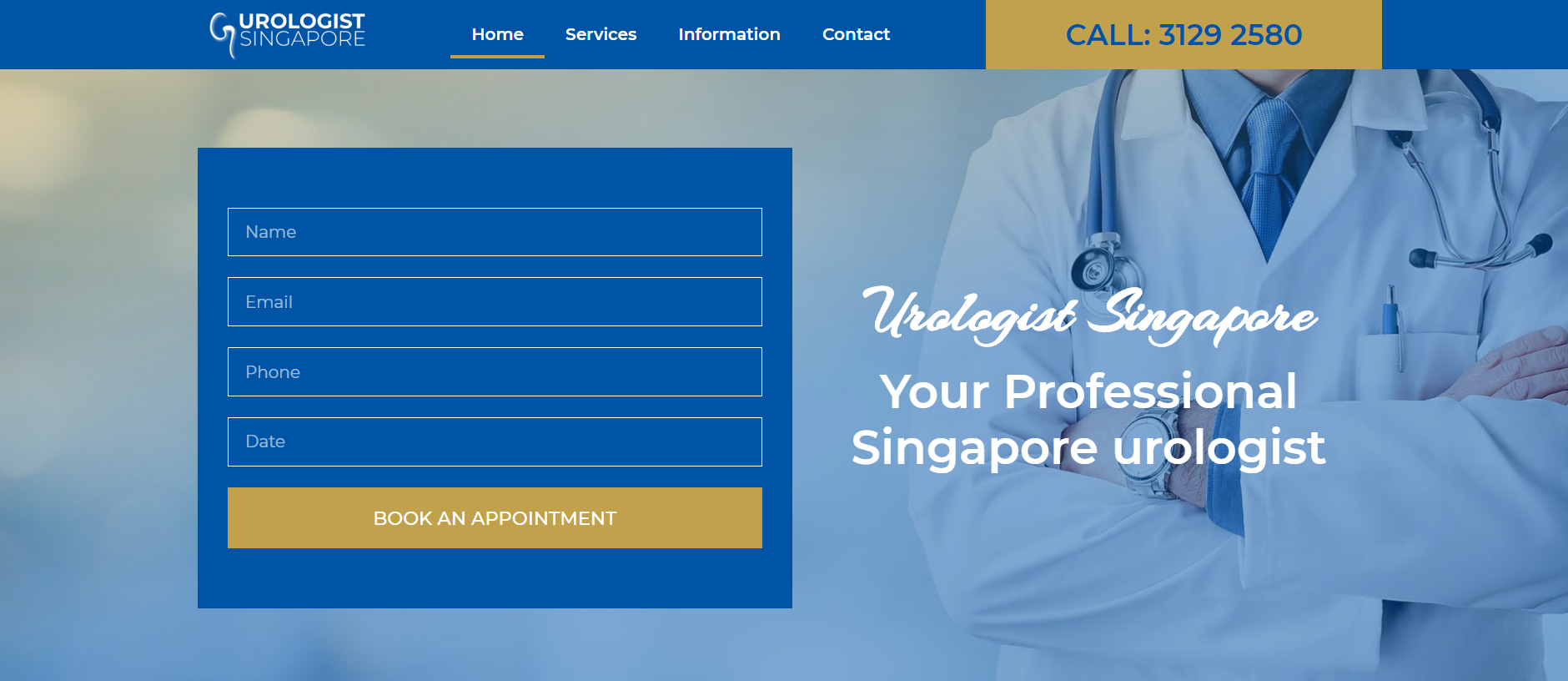 BEST FOR 
Adult Circumcision
SERVICES
Full-service urologist services
WEBSITE
https://www.urologistsingapore.com/
ADDRESS
Gleneagles Hospital Annexe Block 6A, Napier Road, #05-36D, Singapore 258500
CONTACT DETAILS
(65) 3129 2580
OPERATING HOURS
Monday to Friday : 8.30 am to 5.00 pm
Saturday: 8.30 am to 12.30 pm
Sunday & PH: Closed
The medical professionals at Urologist Singapore have seen a wide range of genitourinary health issues. As they helped cure each one, they gained invaluable insights and experiences that have helped them constantly improve their services.
Rely on their team to provide accurate medical diagnoses and effective treatments from urological stones (kidney stones) to urological cancers.
Highlights
Excellent bedside manners
Ensures that urological healthcare is available to all Singaporeans
Partnered with various health insurance plans
2.  Dr. Cheah Siew Leng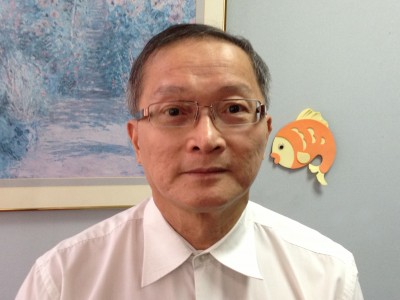 BEST FOR 
General Surgery & Urology in Infants and Children
SERVICES
General Surgery, Urology, Paediatric Surgery
WEBSITE
https://www.gleneagles.com.sg/doctor/paediatric-surgery/cheah-siew-leng/0bb34973-49bf-63ee-ab9a-ff0000dba087
ADDRESS
6 Napier Road #07-06
Gleneagles Medical Centre
Singapore 258499
CONTACT DETAILS
OPERATING HOURS
N/A
Dr. Cheah Siew Leng is a paediatric surgeon whose specialisation lies in urology for infants and children. He has many qualifications that serve as proof of his skill and expertise in medicine.
He is an MBBS graduate in Singapore. He is also a holder of FRCS certification from Glasgow, as well as a FRACS awardee.
With his dedication for persistent improvement, you can rest assured that he will be able to handle any case reliably and knowledgeably.
Highlights
Completed MBBS in Singapore
Fellow of the Royal College of Surgeons (FRCS)
Fellow of the Royal Australasian College of Surgeons (FRACS)
3. Dr. Shirley Bang – Advanced Urology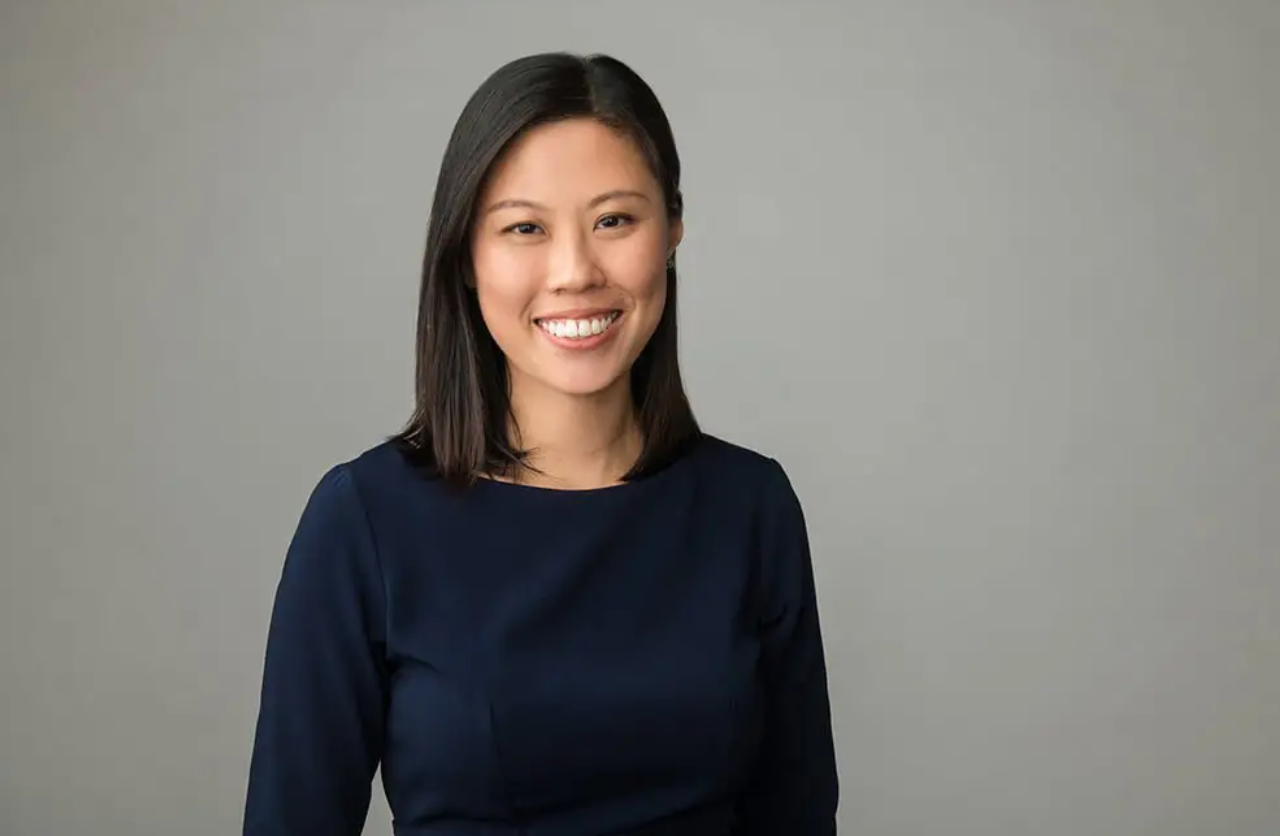 BEST FOR 
Circumcision, male and female urology, bladder function disorders, neuro urology
SERVICES
https://shirleybangurologist.com/
WEBSITE
https://shirleybangurologist.com/
ADDRESS
Mount Elizabeth Specialist Centre

38 Irrawaddy Road,
Suite 07-40,
Singapore 329563

CONTACT DETAILS
+65 3138 1398
OPERATING HOURS

Monday to Friday:
9:00am to12:30pm
2:00pm to 5:00pm
Saturday:
9:00am to 12:30pm
Sunday / Public Holidays:
Closed
Dr. Bang is a urological specialist who has trained in both New Zealand and the UK, where she completed her subspecialty fellowships. At present, she practices in Singapore, where she focuses on a number of urological procedures and concerns.
Circumcision is just one of these. She also does urinary incontinence procedures for both men and women, besides offering neuro-urology services to patients.
Dr. Bang is also known for being able to speak fluently in Cantonese, Malay, English, and Mandarin, which patients often find comforting. That's because it means they can relay their symptoms or worries directly to her.
Highlights
Wide range of urological treatments
Extensive experience in circumcision procedures
Overactive bladder syndrome treatments
4. PanAsia Surgery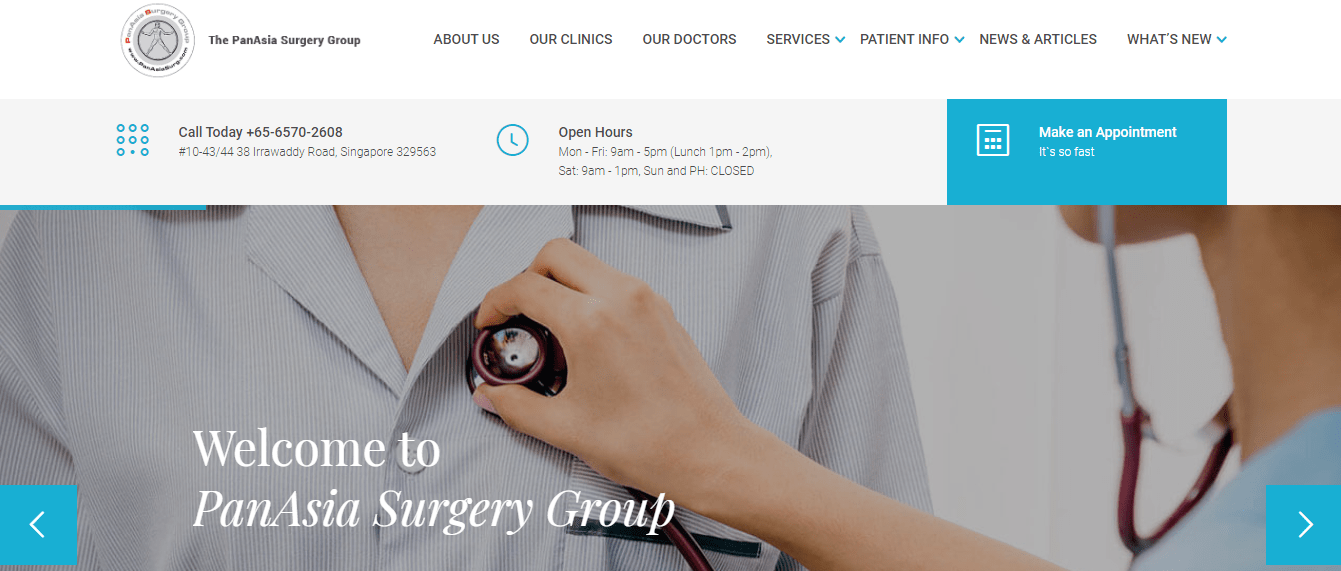 | | |
| --- | --- |
| BEST FOR  | General Surgery |
| SERVICES | Minimally Invasive Surgeries |
| WEBSITE | https://www.panasiasurg.com/ |
| ADDRESS | #10-43/44 38 Irrawaddy Road, Singapore 329563 |
| CONTACT DETAILS | +65-6570-2608 |
| OPERATING HOURS | Monday – Friday, 9:00 AM – 5:00 PM |
PanAsia Surgery is one of the few clinics in Singapore that specialise in minimally invasive surgeries. Some of these surgeries include circumcision, cancer surgery, single-incision surgery, and robotic surgery.
Its circumcision service is recommended for both adults and babies. Every surgery is conducted by one of its experienced doctors, so rest assured that the entire procedure will be fast and painless.
What's more, it will only take about 5 to 10 minutes for babies and 1 hour for adult circumcision. After the surgery, it will only require a few days of downtime before a patient can return to his usual routine.
Highlights
Multiple branches
Experienced surgeon
Painless and quick
5.  Dr. Tan & Partners Clinic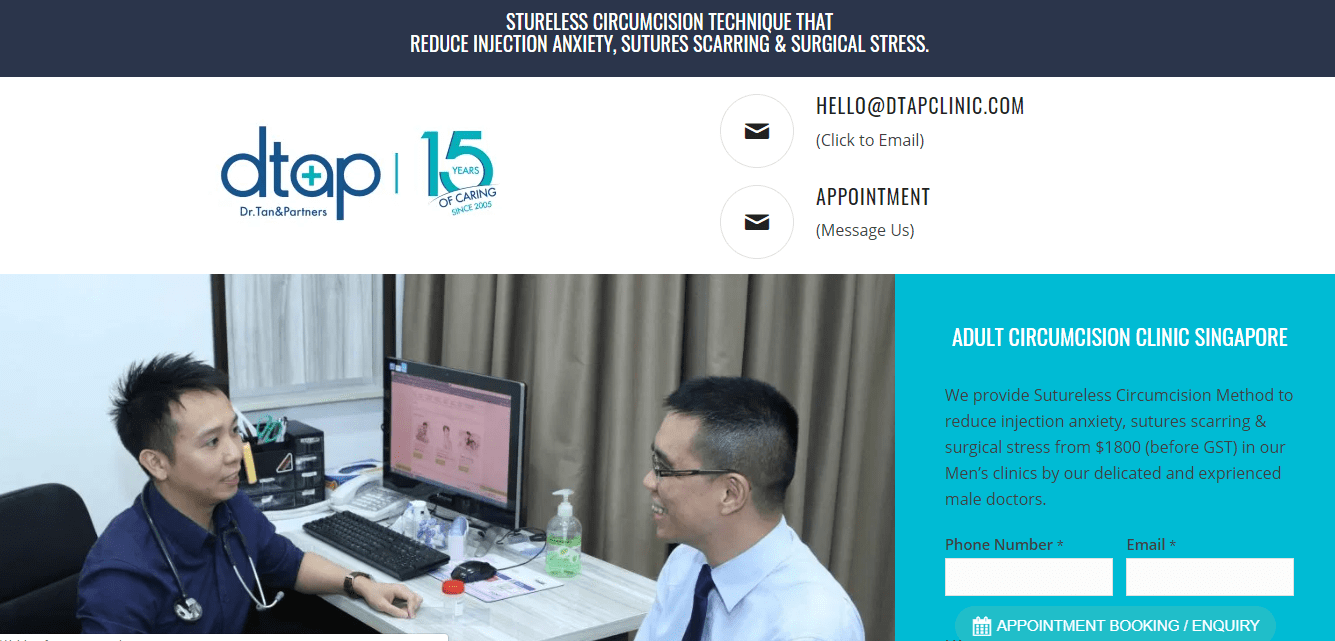 | | |
| --- | --- |
| BEST FOR  | Adult Circumcision |
| SERVICES | Circumcision, STD Testing, STD Screening, Anal Papsmear, Genital Warts Treatment, HIV Testing, and HPV Vaccination |
| WEBSITE | https://www.dtapclinic.com/ |
| ADDRESS | 20 Cecil St, #02-01 PLUS, Singapore 049705 |
| CONTACT DETAILS | +65 6962 7144 |
| OPERATING HOURS | Monday – Friday, 8:00 AM – 5:00 PM |
It's no secret that Dr. Tan & Partners Clinic is one of the most in demand medical clinics in Singapore. It's primarily known for its STD and HIV testing and medications but its other services such as adult circumcision are worth the attention as well.
Dr. Tan & Partners Clinic provides a sutureless circumcision method to relax and ease the mind of the patient. The sutureless circumcision technique also reduces time, decreases chances of complications, and shortens the recovery process — that's why we call it one of the best circumcision clinics in Singapore.
Moreover, such technique is also proven to minimise bleeding and doesn't require injections. Male patients will be feeling more confident once they get the circumcision treatment from Dr. Tan & Partners Clinic
Highlights
Short downtime
Minimal bleeding
Fast procedure
6.  Banyan Clinic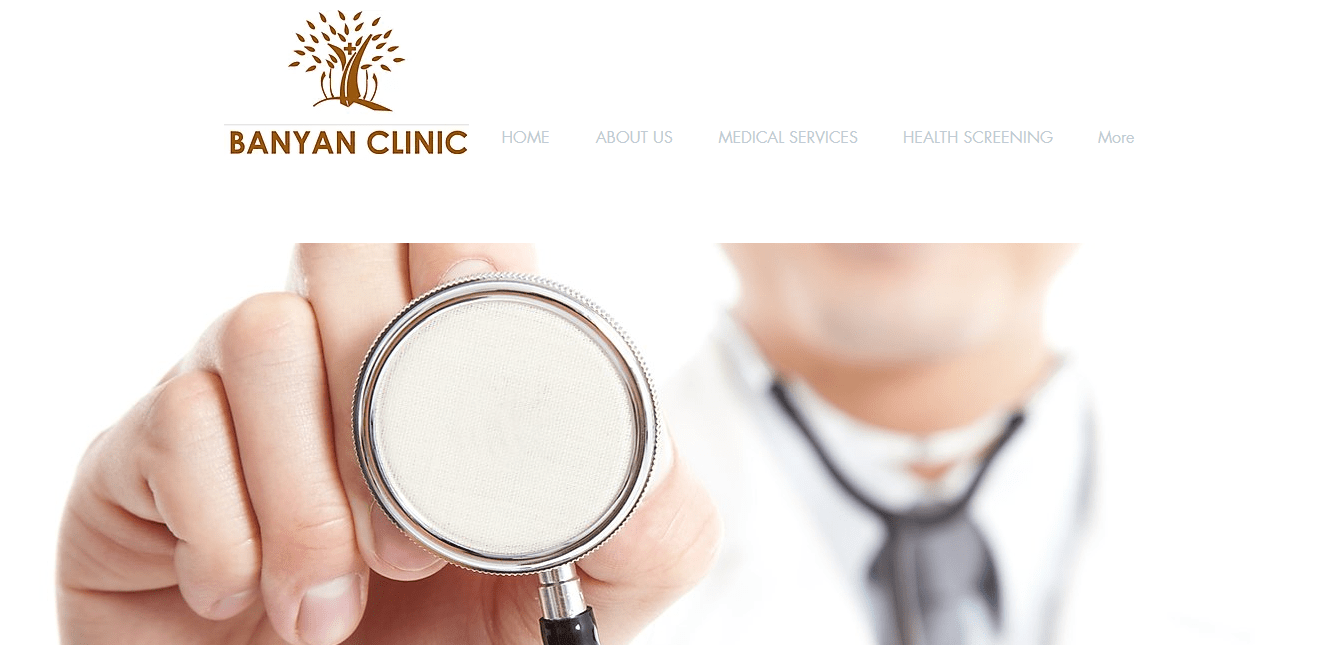 | | |
| --- | --- |
| BEST FOR  | Health Screenings |
| SERVICES | Circumcision, Vaccination, Children Development Assessment, and Allergy Management |
| WEBSITE | https://www.banyanclinic.com/ |
| ADDRESS | 768 Woodlands Ave 6, #02-04, Singapore 730768 |
| CONTACT DETAILS | +65 6365 2001 |
| OPERATING HOURS | Monday – Friday, 8:30 AM – 10:30 PM |
Banyan Clinic is a family clinic that offers a wide range of medical treatments for men, women, and children's health. Some of these medical services include health screenings, circumcision, allergy management, vaccinations, weight management, and a whole lot more.
In terms of medical staff, Banyan Clinic definitely doesn't fall short. It has a team of professional and experienced doctors and nurses who are all committed to providing unparalleled healthcare to patients, which is one of the reasons it ended up on our list of the best circumcision clinics in Singapore. 
Highlights
Affordable treatments
Experienced specialists
Customer Reviews
Here are some reviews left by satisfied patients: 
"2nd time visit to Banyan clinic, tonight we had a consultation with Dr Fong. He was very friendly and approachable. He answered all my questions and worries. He even explained the use of all the medications that he dispensed to us. The Counter staff was warm and friendly too! 2 thumbs up and 10 stars for banyan clinic!"
"Dr Elly Sabrina is very good at handling kids. She has the patience and she is very soft towards kids. 2nd time i visited here and was consulted by Dr Fong. He is also very patience and his explanation is very clear and confident. He will explained to his best knowledge. Waiting time is a bit long but ok as it is worth the wait. Cost is acceptable, not so expensive Counter staff is very friendly and overall experience is WOW."
And that's the end of our list of the best circumcision clinics in Singapore. We guarantee that any of these clinics can provide male patients with the best circumcision surgery.
If we missed out on other circumcision clinics in Singapore, then make sure to share their names with us. If we find them great, we'll definitely add them to our list.
By the way, if you want to take care more of your health, then we highly recommend that you drop by the best men's health clinics in Singapore. Any of these clinics can provide you with medical services that you need as a man.