Our 5 Favourite Dental Clinics in Bukit Panjang
Finding the nearest dental clinic can be a bit challenging, especially if you're not quite familiar with the neighbourhood. But today, we've got you covered, as we've listed the best dental clinics in Bukit Panjang.
There are endless options to choose from but we've only included the well-recommended, best dental clinics in Bukit Panjang. Find out more about their services and costs with our list.
(Note: This list is in no particular order.)
Advanced Dental Group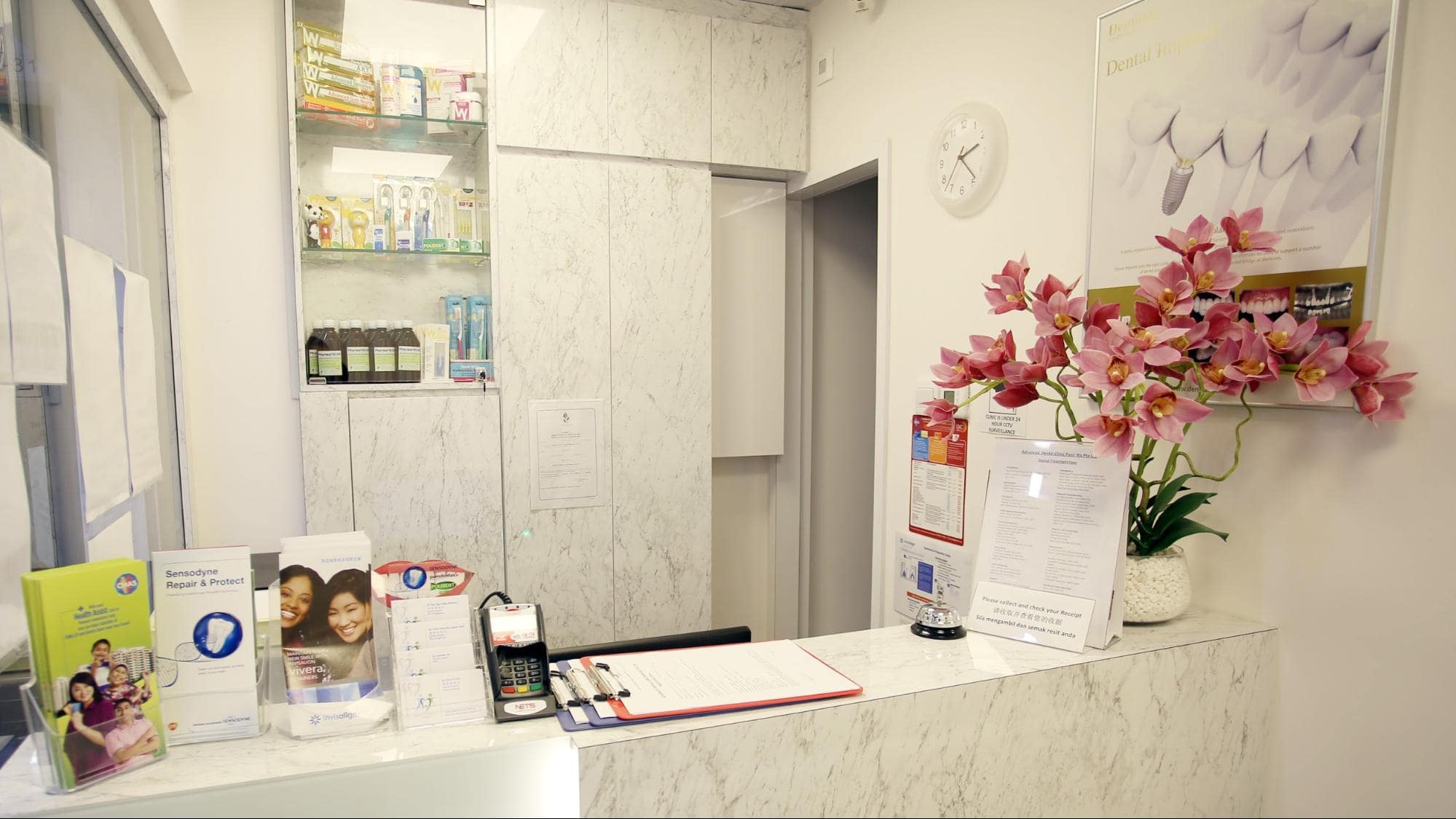 BEST FOR 
Full range of dental services
PRICING
Rates
WEBSITE
https://advanceddental.co/
ADDRESS
258 Bukit Panjang Ring Road, #01-60, Singapore 670258
CONTACT DETAILS
+65 8684 1000
OPERATING HOURS
Monday to Friday: 9am-9pm
Saturday and Sunday: 9am-5pm
PH: Closed
Advanced Dental Group has already established several branches all over the island, and one of them is located at Bukit Panjang, where they offer both treatment and surgery procedures.
This includes general and aesthetic dentistry, dental pain management, tooth replacement, oral surgery, orthodontics, children's dentistry, and dental sleep medicine.
They also make their services more accessible through their Medisave accreditation as well as discounts for children's dental fees. With their wide range of treatments and flexible costs, they've become one of the best dental clinics in Bukit Panjang.
Highlights
Flexible costs
Accessible locations
Smileworks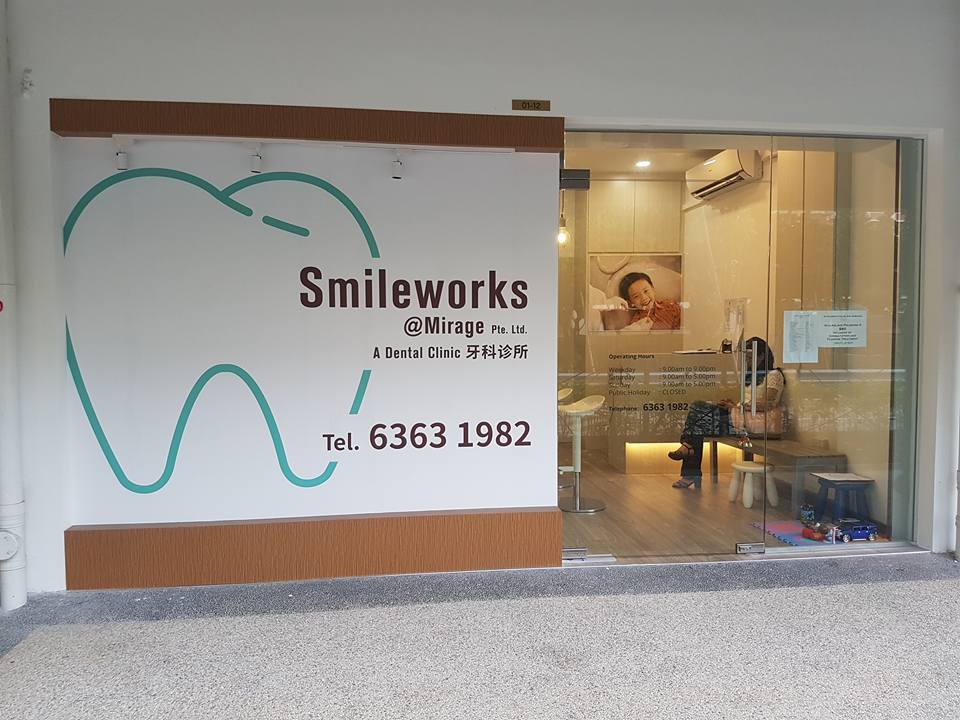 BEST FOR
Dental treatment plans
WEBSITE
https://smileworks.com.sg/
ADDRESS
Blk 445 Fajar Road #02-522 Fajar Shopping Centre, Singapore 670445
CONTACT DETAILS
+65 6762 2955
OPERATING HOURS
Mon-Fri: 9am – 1pm, 2pm – 5pm, 6pm – 9pm
Sat: 9am – 1pm, 2pm – 5pm
Sun: 9am – 1pm, 2pm – 5pm
Smileworks focuses on bringing out the best smiles of children. They encourage kids to do regular visits to maintain good oral hygiene by providing a customised treatment plan.
Moreover, with their specialists and advanced equipment, they're able to perform a broad range of services including gum treatment, teeth whitening, veneers, dental implants, root canal treatment, extraction, and many more.
Highlights
Kids denistry
General anaesthesia
TAG Dental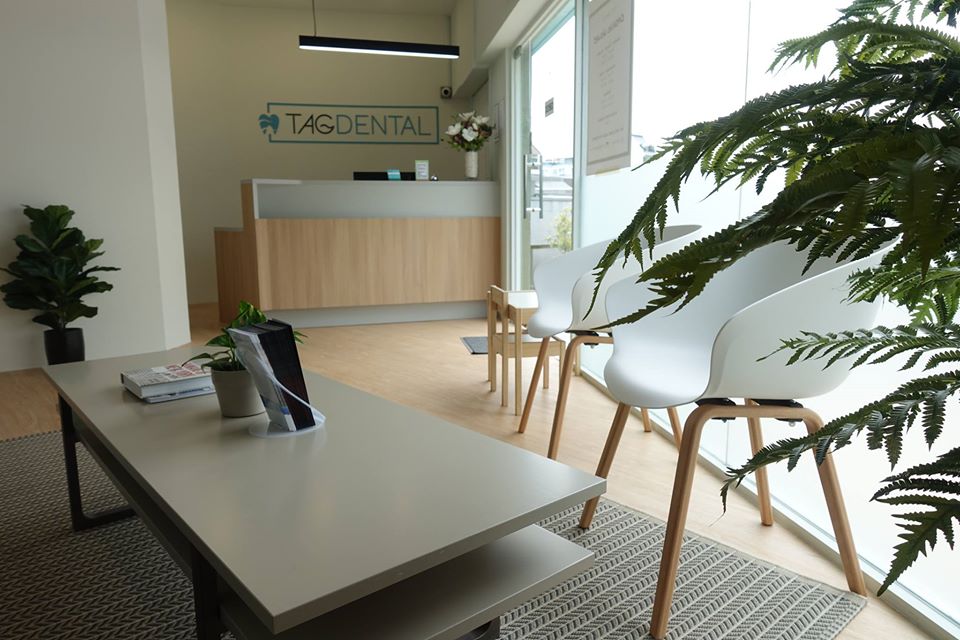 BEST FOR
Affordable costs
WEBSITE
https://tagdental.sg/
ADDRESS
140 Upper Bukit Timah Road #02-07/08 Beauty World Plaza Singapore 588176
CONTACT DETAILS
6219 9874
OPERATING HOURS
Monday, Tuesday, Thursday – 9:00am – 7:00pm
Wednesday, Friday – 10:00am – 8:00pm
Saturday – 9:00am – 3:00pm
As TAG Dental is partnered with the Community Health Assist Scheme (CHAS), they approve of accreditation for more affordable costs. They take pride in their advanced technology that delivers efficient treatment and surgery to help you fix or restore the damaged part.
They offer general, kids, and cosmetic dentistry. This includes dental crowns and bridges, wisdom tooth extractions, tooth-coloured fillings, scaling and polishing, dental implants, and more.
Most importantly, they have emergency services, in case you need urgent treatment.
Highlights
CHAS-accredited
Emergency treatment
The Dental Clinic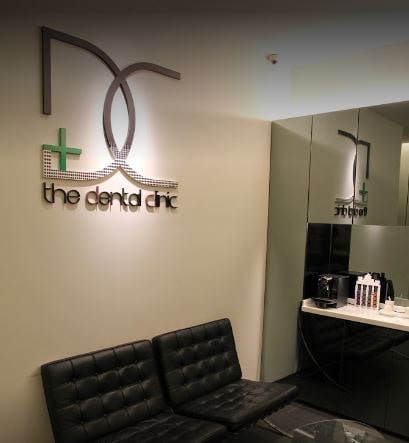 BEST FOR
Dental therapies
WEBSITE
https://www.thedentalclinic.com.sg/
ADDRESS
390 Upper Bukit Timah Road The Railmall Singapore 678045
CONTACT DETAILS
+65 6766 9118
OPERATING HOURS
Monday – Friday: 9AM – 7PM
Saturday : 9.30AM – 3PM
The Dental Clinic is managed by a veteran specialist who has several decades of experience in the field. They offer a competitive range of services including children's dentistry, surgery, orthodontics, aesthetics, and more.
They also initiate dental medications as well as therapies for further prevention. Whether you want to enhance your teeth's appearance or fix a broken tooth, you can rely on their treatments as they're one of the best dental clinics in Bukit Panjang.
Highlights
Dental prevention
Accessible location
Q&M Dental Group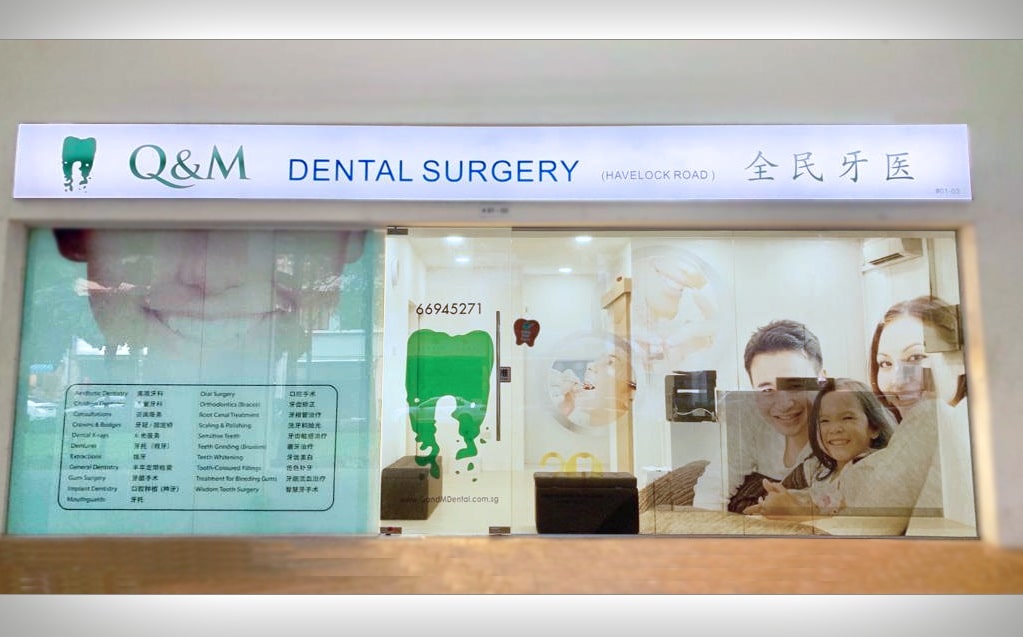 BEST FOR
Corporate dental services
WEBSITE
https://www.qandm.com.sg/
ADDRESS
Blk 257 Bangkit Road #01-47 Singapore 670257
CONTACT DETAILS
6766 3363
OPERATING HOURS
Weekdays: 9am–9pm
Weekends: 9am–5pm
Q&M Dental Group is one of the longest-running and leading dental clinics and they even have countless branches all over the island. They specialise in braces, crowns and bridges, implant, dentures, gum disease, jaw surgery, etc.
The best thing about them is that they offer special dental services for pregnant women. They also have emergency services for those who are in severe tooth pain.
Highlights
Medisave accredited
Dental emergencies
That's it for our list of the best dental clinics in Bukit Panjang. If you'd like to suggest more options, feel free to share them with us!
If you're residing in Bedok instead, by the way, you may want to look at these best dental clinics in Bedok. You might find a clinic that's near your place!