The 7 Places Serving the Best Bourbons in Singapore
On the island and looking for some gorgeously-warming bourbon to wet your throat? Well, you've come to the right place, because we're here to line up the places with the best bourbons in Singapore.
We looked for the places serving the oldest and rarest, mellowest bourbons. We also scoured the island for spots offering more exotic and blended versions of this marvellous liquor.
We're guessing you're already halfway through the door in anticipation, so we won't put it off any longer. Here are the places where you can get the best bourbon in Singapore!
1. The Beast Southern Kitchen and Bourbon Bar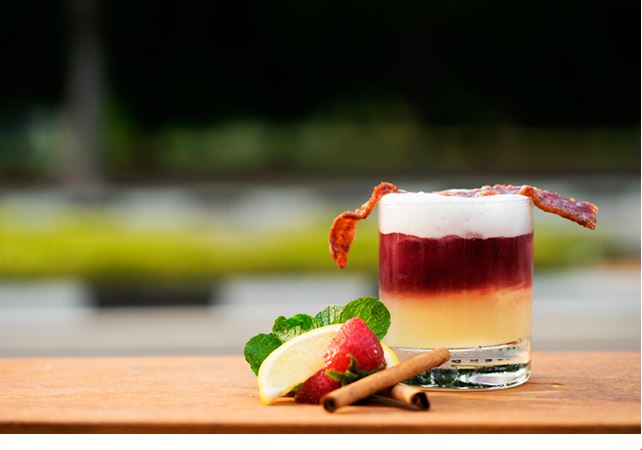 BEST FOR
Extensive selection of bourbons and classic cocktails
MENU
http://www.thebeast.sg/menus.html
WEBSITE
http://www.thebeast.sg/
ADDRESS
17 Jalan Klapa Singapore 199329
CONTACT DETAILS
6295 0017
OPERATING HOURS
Monday to Wednesday: 5.00 pm – Midnight

Thursday to Friday: 5.00pm – 1.00am

Saturday and Sunday: 11.00 am – Midnight
If you're a fan of Southern American cuisine, you absolutely must visit The Beast Southern Kitchen and Bourbon Bar!
They have a wide variety of famous dishes such as chicken barbecue, fries, and burgers — all known to originate from the American South.
But then, that's just the icing on the cake. You came here to learn where to get the best bourbon in Singapore and this is definitely one place for it.
As their brand name says, they take pride in serving some of the best bourbons in Singapore. They also serve beers and well-crafted cocktails that can bring comfort to everyone.
Highlights
Event venue and packages
Special promotions
Customer Reviews
Aside from the food and drinks, customers also love the farmhouse-inspired interiors and wood countertops here. They say these make them feel very nostalgic and warm.
Some visitors stated that the prices are a little high, though. On the other hand, most still agree that what's served is worth it and still recommend the place.
Here's some positive feedback from Google Reviews:
"Food really did hit the spot. The portion size is huge, so consider sharing amongst your friends. Tried the waffle and chicken and it was really worth it. The fried catfish was amazing as well. I would give the poutine a miss. It is not bad, just nothing spectacular. The bourbon collection is good but I felt like the waiters are not experienced enough to comment on the bourbons they have. Overall, good experience and we will definitely go back again."
"Went here on a Saturday afternoon and enjoyed the experience. Menu a cool American vibe including both food and drinks. The venue has indoor and outdoor seating, with the staff helpful and fast service when I visited. The only downside the prices, as even by Singapore standards not cheap. But still worth checking out if you are ever in the area."
2. La Maison du Whisky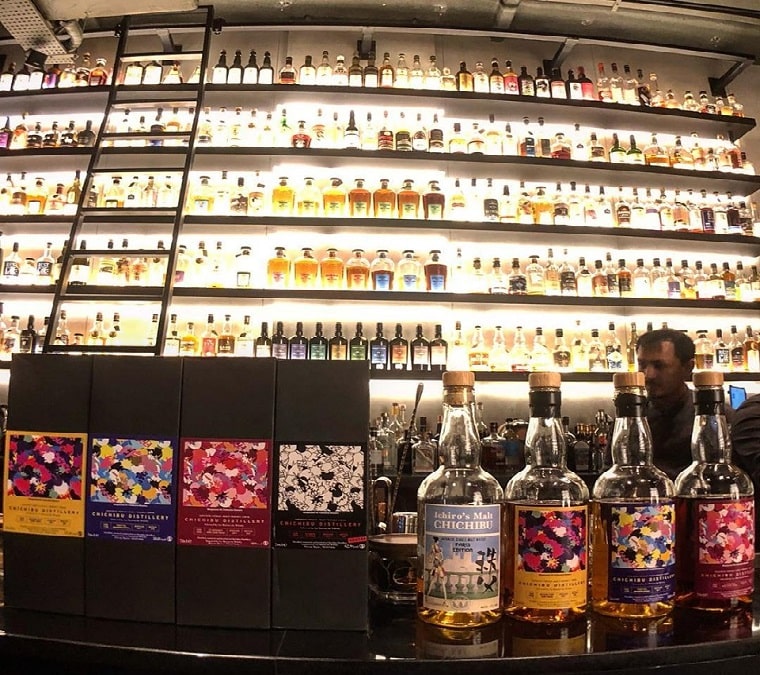 BEST FOR
Large collection of old and rare whiskies
WEBSITE
https://www.whisky.sg/
ADDRESS
80 Mohamed Sultan Rd, #01-10 The Pier, Singapore 239013
CONTACT DETAILS
+65 6733 0059
OPERATING HOURS
Monday to Thursday: 3pm – 1am

Friday and Saturday: 3pm – 2am

Sunday: 3pm – 12am
Searching for a place where you can taste almost every kind of whiskey? La Maison du Whisky has all the premium and best bourbons in Singapore, including ones that are quite hard to find elsewhere.
Their boutique displays a large collection of drinks categorised into scotch whiskey, cognac, Armagnac, gin, vodka, tequila, rum, and many more. Given the richness of their catalogue, you might even find the old bourbon that you've been looking for!
Highlights
Special events services
Wholesale for professional accounts
Customer Reviews
Customers who are fond of enjoying aged and classic drinks have enjoyed their visit to La Maison du Whisky. There are hardly any complaints in their feedback.
A reviewer from Google Reviews gave these compliments:
"Best Whisky and Cocktail Bar in Singapore! The staff is very friendly with good advice. Excellent cocktail but also a very large choice of rare whiskies. Great time there!"
3. The Auld Alliance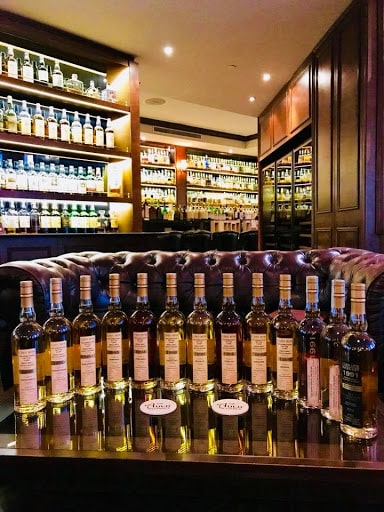 BEST FOR
Fancy yet affordable drinks
WEBSITE
https://www.theauldalliance.sg/
ADDRESS
#02-02A Rendezvous Hotel, 9 Bras Basah Rd., Singapore, 189559
CONTACT DETAILS
+65 6337 2201
OPERATING HOURS
Monday – Thursday : 5pm – 1am

Friday – Saturday : 5pm – 2am

Sunday : 5pm – 12am
The Auld Alliance celebrates the diversity of whiskies coming from different countries. It's one of the top spots to go in Singapore if you like this particular spirit.
Most of their spirits are from Scotland, the US, Ireland, and Japan. There are literally thousands of bottles to choose from, including bourbons!
It's also a nice place to hang out, by the way. As you try out some of the best bourbons in Singapore, you're certain to be impressed by the fancy and elegant interiors.
Highlights
Vast collection of Asian, Western, and European whiskies
Customer Reviews
Since it's located at a hotel, The Auld Alliance is surrounded by good restaurants where you can also dine before you get your after-meal drink. That's why customers are satisfied despite them not having food servings on their menu.
A particularly-appreciated perk is that the staff here tend to know their whiskies too. That's not always common, as many bars don't require their servers to be familiar with the drinks they serve.
A tourist left this feedback on Google Reviews:
"Without doubt one of the best, if not the best, whisky bars in the world. I have been to many whisky bars in many countries but have never seen anything like this. The number of old and rare bottles will take your breath away. I was in Singapore for 3 nights and I went back each night, and I can't wait to visit again. The staff are also friendly and knowledgeable and the place is comfortable and welcoming without being pretentious. A must-visit for any serious whisky lover."
4. Quaich Bar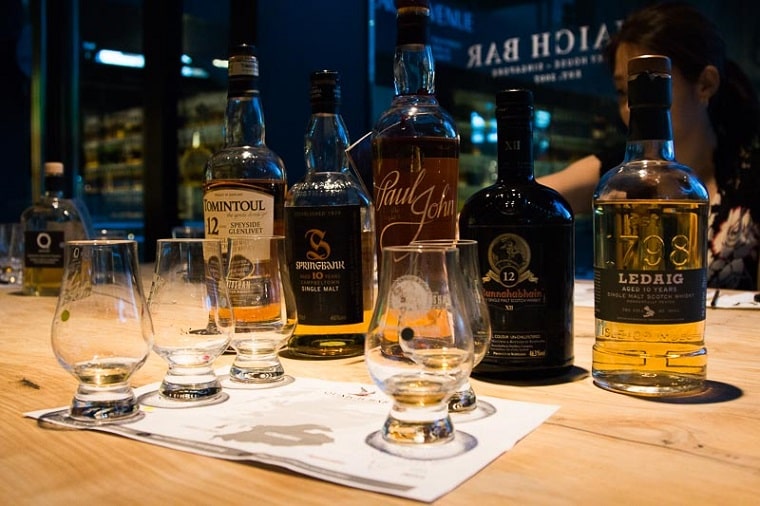 Quaich Bar has been serving the finest-quality whiskies for over a decade, making them one of the most well-established whiskey bars in Singapore.
Their offered drinks are from some of the most famous brands in the world. These include Black Bull, Cadenheads, Deanston, Littlemill, and many more.
The place also offers an impressive display of the best bourbons in Singapore. With this, you can easily choose which one you'd like to try.
Highlights
Special cask service
Accessible locations
Customer Reviews
Quaich Bar's outlet locations are highly accessible. That is why customers find it easy to visit the place and have a good time.
Eugene shared this experience on Google Reviews:
"Never been to a better whisky bar than this. The size and depth of the collection of whiskies they have here are simply out of this world. From really good whiskies under $200 to those in the thousands… this place has everything. Including a Yamazaki 50 yrs which I heard is not for sale."
5. The Writing Club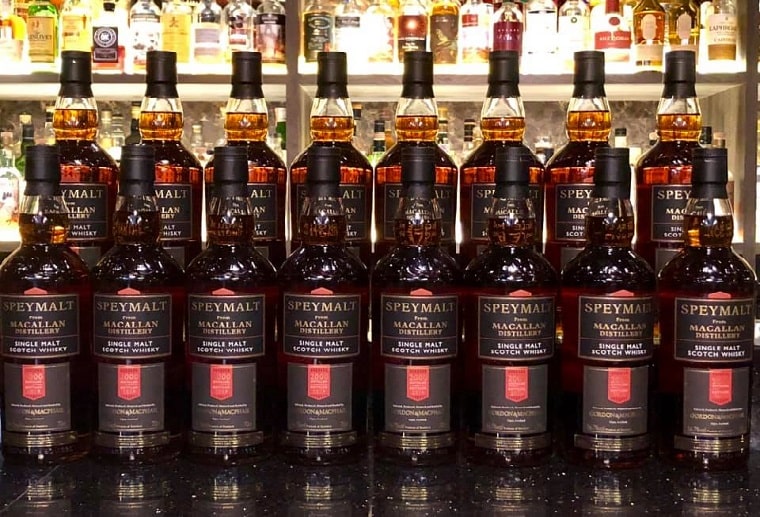 BEST FOR
Handpicked labels of unique whiskies, signature cocktails
WEBSITE
https://thewritingclub.com.sg/
ADDRESS
Palais Renaissance on the 2nd floor at 390 Orchard Road #02-10, Singapore 238871
CONTACT DETAILS
+65-93628626
OPENING HOURS
1pm to 12am, Tuesday to Saturday

1pm to 10pm, Sunday, Monday and Public Holiday
Being located in the centre of Orchard Road, The Writing Club is one of the most visited places of those who want to relax and have a good time after a long day of work on the island.
The cosy and intimate setting of the place is housed with whiskey, cognac, wines, beers, rums, as well as signature cocktails.
Highlights
Beverage programs
In-house events and private functions
Customer Reviews
The Writing Club is the perfect place to hang out with your friends and try some newly crafted drinks as well as the best bourbons in Singapore.
Customers share that it might be a small place for those who are with a large group of people, though. On the other hand, it's the right place for those who prefer to be in a cosy and private setting.
A reviewer from Google Reviews wrote:
"A gem. Tiny place with a huge selection of whiskey. Not many of the big-name bottles, but if you are open to names you have never heard of, this is the place for you. The setting is very comfortable, cosy, and sufficiently private. My "whiskey diet" friends swear by this place. After visiting, I am inclined to join them more often!"
6. The Single Cask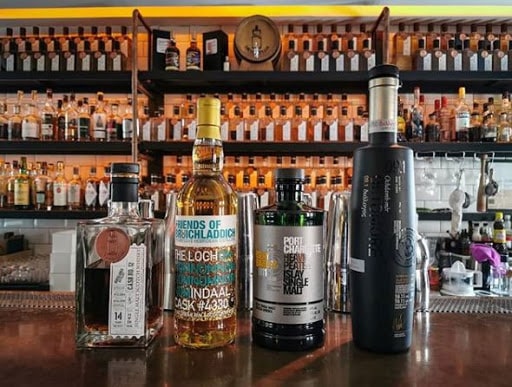 | | |
| --- | --- |
| BEST FOR | Exclusive whiskey collections from independent distilleries |
| PRODUCTS | Online Store |
| WEBSITE | https://www.thesinglecask.sg/ |
| ADDRESS | #01-25 Chijmes Caldwell House, 30 Victoria Street, Singapore, 187996. |
| CONTACT DETAILS | +65 6837 0953 |
| OPENING HOURS | Monday to Saturday – 5pm–12am |
The Single Cask is known for having a one-of-kind whiskey collection that consists of independent labels and less famous distilleries.
Most of their products are elite single cask whiskies and single malts. Most of these come from family-owned distilleries and offer a splendid variety of whiskey tastes and styles.
Their cellars are supported by educated, knowledgeable staff. With their excellent whiskey ambassadors and well-trained bartenders, you can get the best drinking experience you've ever had.
Highlights
Whiskey ambassador training
Whiskey events and tastings
Customer Reviews
As the place was named the first Whisky-Ambassador-accredited venue in the country, The Single Cask has been recognized for their overall service and for serving some of the best bourbons in Singapore.
Some customers said that it might get too crowded, however, since the place is quite famous. Sometimes, this can make it hard to just relax and have a good time.
Yet their collection is impressive enough to keep most customers coming back. A reviewer gave this feedback on Google Reviews:
"The venue looks amazing and they have an impressive range of different whiskies for you to try. The flights are not outrageously priced, so you are bound to find something for your taste and budget. The only real problem is that the very cosy atmosphere is quickly ruined by overcrowding and having to yell, rather than getting to sit back, relax and quietly discuss your flight. From a practical point of view, the seats are also very uncomfortable, and you can't fall back into your armchair and whisky… Might be best to visit on a quiet weeknight."
7. The Flagship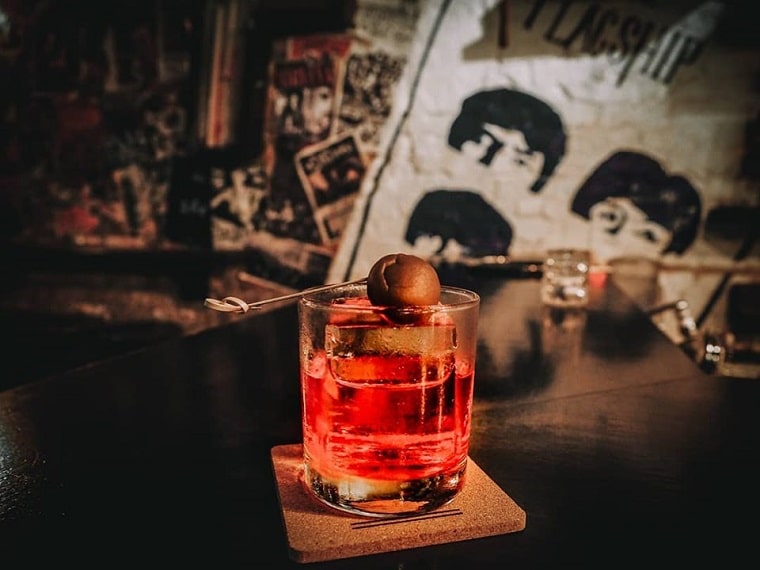 | | |
| --- | --- |
| BEST FOR | Perfect mixtures of old and modern cocktails |
| FACEBOOK | https://www.facebook.com/theflagshipsg/ |
| ADDRESS | 18/20 Bukit Pasoh Rd (1,502.53 mi) Singapore 089832 |
| CONTACT DETAILS | +65 9011 8304 |
| OPENING HOURS | Daily, 6:00 PM – 1:00 AM |
Unlike other whiskey bars that have the usual classic and elegant style, The Flagship exudes a more old-fashioned and rock-and-roll vibe. For those who like to celebrate in a free-spirited environment, this is the place to be!
They offer the best combinations of old and modern cocktails, signature drinks, and the best bourbons in Singapore. Younger or more free-spirited whiskey lovers may prefer to come here thanks to its atmosphere.
Highlights
Personalized drinks
Beer ping pong table
Customer Reviews
Due to the relaxed and friendly vibes at The Flagship, customers say they're able to just have fun and enjoy some good drinks and good company when in it.
On the bar's official Facebook account, a reviewer wrote:
"What a fantastic place! This bar definitely satisfies every whisky lover. They got a HUGE range of scotch and international whiskies, reaching from standards to rare stuff and even includes independent bottlings. The bartenders really know their stuff and can recommend the right whisky for your taste or mood. Besides being super friendly, they also let you try before you order. I had a great time there and would recommend this chillaxed bar to anyone!! Kudos to owner and staff!"
That's as good a place as any to end our list of bars with the best bourbons in Singapore. It was a delight finding and comparing these… although we're sure it will be an even bigger delight to pick one of them and enjoy its smooth offerings.
If you've visited any of these places already, tell us about your experience! We'd also like to hear if you think we missed any other great places to get bourbon on the island.
And before you get some bourbon, you might want to fill up your stomach first with good food. If so, these best buffets in Singapore are the places that can fit the bill!
---
*Images are taken from each company's official websites/social media.