Our 7 Favourite Aviva Panel Doctors in Singapore
If you're insured with Aviva's MyShield plan, then you might be wondering which of their panel of specialists are truly worth seeing.
Luckily, we're here to help you narrow down your options for the best Aviva panel doctors in Singapore. Out of over 300 medical specialists, we'll list down a select few whom we think are the best ones in their respective specialties.
Now, if you're ready, let's start by talking about costs (via premiums!) first.
Aviva MyShield Plan Premiums
Aviva's MyShield plans offer patients more coverage on top of MediShield Life. Depending on your chosen tier, you can enjoy higher coverage limits and inclusions.
To help you figure out which one fits you best, we've compared and contrasted each of these plans' premiums and benefits in the table below.
Premiums are based on the insured individual's age and circumstances. Keep in mind that the premiums listed below cover people of all ages, from 0 to 100 years old and beyond.
Moreover, individuals may only initially avail of a MyShield plan up to 75 years old only, and renewal rates apply after the limit has been reached. To get an exact quote of the premiums you'll have to pay, we recommend contacting Aviva directly.
IP Tier
Premiums
Key Benefits
Plan 1
$192 – $9,097
-$2,000,000 limit per policy year (via Aviva-preferred provider)
-Pre-hospitalisation cover of 180 days before confinement or 13 months via Aviva-preferred provider
-Post-hospitalisation cover of 365 days after confinement via Aviva-preferred provider
-Access to standard ward of private hospitals
Plan 2
$86 – $5,018
-$1,000,000 limit per policy year
-Pre-hospitalisation cover of 180 days before confinement or 13 months via Aviva-preferred provider
-Post-hospitalisation cover of 365 days after confinement via Aviva-preferred provider
-Access to standard ward of restructured hospitals
Plan 3
$70 – $3,835
-$500,000 limit per policy year
-Pre-hospitalisation cover of 180 days before confinement or 13 months via Aviva-preferred provider
-Post-hospitalisation cover of 365 days after confinement via Aviva-preferred provider
-Access to any 4-bed (B1) standard ward of a restructured hospital
The Best Aviva Panel Doctors in Singapore
Moving on, let's dive right into our picks of the top Aviva panel doctors in Singapore. There are so many good doctors on Aviva's list, but these are the ones who stood out the most for us.
1. Dr. Kan Yuk Man, KYM Surgery


BEST IN
General Surgery, Gastroenterology
SERVICES
Bariatric Surgery, Stomach and Oesophageal Surgery, Cancer Surgery, Gallbladder Surgery, Upper Gastrointestinal Surgery
WEBSITE
https://www.kymsurgery.com/
ADDRESS
Farrer Park Medical Centre1 Farrer Park Station Road, Connexion, #13-05/06, Singapore 217562

Mount Elizabeth Medical Centre3 Mount Elizabeth, #12-01, Singapore 228510
CONTACT DETAILS
+65 6443 3133 |

[email protected]

OPERATING HOURS
Mon to Fri: 9:00 am – 1:00 pm; 2:00 pm – 5:00 pm
Sat: 9:00 am – 1:00 pm
For all things gut-related, we suggest Dr. Kan Yuk Man of KYM Surgery. Dr. Kan's expertise lies in abdominal content, including the oesophagus, stomach, small bowel, colon, liver, pancreas, gallbladder, and bile ducts.
With many years of medical experience up his sleeve, it's safe to say that he can treat simple and complex cases – including cancers. He also specialises in minimally invasive procedures such as keyhole surgeries.
Going into his screening services, though, they're not as comprehensive as other huge clinics. Despite this minor drawback, you'll still find some common procedures that are good enough to make an accurate diagnosis, including colonoscopy, gastroscopy, and cancer screening.
What we really like about Dr. Kan is that he offers tele-consultation services for those who can't make it to his clinic. It's quite uncommon to find this option in specialist clinics like his, which is why we had to highlight it here.
Wide variety of procedures available
Specialises in surgeries
Tele-consultations available
3 locations available
Limited screening services
No list of other accepted insurance plans
Customer Reviews
Felt very comfortable and safe
"Overall great and lovely experience with Dr Kan (less the surgery and the fact that I'm sick). Felt very comfortable and safe throughout the duration of my hospital stay as well as post surgery check up. Having diverticulos has put me through several doctors over the years, glad to finally found a doctor that understands, listens and made me felt safe. 10000% recommend (not saying you should be sick)." —Serene Teo, Google Reviews
Provided us with detailed information
"Thanks Dr Kan! I had a great experience at KYM Surgery, Dr Kan provided us with very detailed information, and allowed us to make the most informed decision about my condition. Will definitely recommend my family and friends who may require his expertise to him!" —Marcus Goh, Google Reviews
2. Dr. Paul Chiam, The Heart & Vascular Centre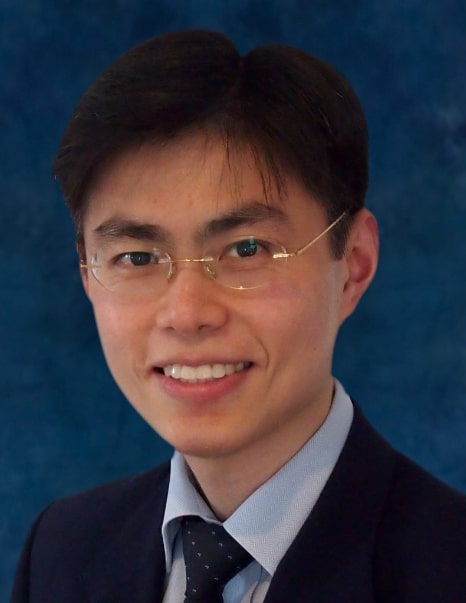 BEST IN
Cardiology
SERVICES
General Cardiology, Coronary Artery Intervention, Heart Valve Intervention, Advanced Cardiac Imaging, Heart Failure, Carotid & Peripheral Artery Interventions, etc.
WEBSITE
https://www.heartvascularcentre.com/
ADDRESS
Mount Elizabeth Medical Centre, 3 Mount Elizabeth #08-06,Singapore 228510
CONTACT DETAILS
+65 6735 3022 or +65 9664 0822 (Emergency Number) |

[email protected]

OPERATING HOURS
Mon to Fri: 9:00 am – 1:00 pm; 2:00 pm – 6:00 pm
Sat: 8:30 am – 1:00 pm
Getting sick with cardiovascular disease is not to be taken lightly. Hence, it's very important to choose a highly skilled cardiologist that you can trust your life with.
Dr. Paul Chiam is one of those doctors you can consider. He's an accomplished cardiologist who specialises in interventional cardiology, meaning that he focuses on surgeries to manage heart conditions.
On top of that, he has been widely recognised by different award-giving bodies for his work, which tells us that he can truly be considered an expert in his field.
In his clinic, you'll find several general cardiology screening services, as well as a range of invasive and minimally invasive heart procedures. This makes them a one-stop shop for heart-related medical procedures.
And if Dr. Chiam isn't available, you can also rely on his colleagues, who are also cardiologists. And don't worry, they're also accredited by Aviva.
We also like the fact that this clinic offers tele-consultation options and of course, emergency services around the clock. We think that these hassle-free services are a must when it comes to cardiologists, which is why we're glad to offer them a spot on our list!
Wide range of procedures available
3 doctors available
2 locations
Tele-consultations available
Emergency services available
No list of other accepted insurance plans
Short weekend hours
Customer Reviews
Helped with transfer seamlessly
"The staffs from the clinic were friendly and really helpful. They did the coordination work and helped me with my father's transfer from the public hospital to the private hospital seamlessly. Dr Chiam is a great doctor and is patient when explaining the medical details to us. Had a great experience overall. Thank you!" —Chong Yong, Google Reviews
Very pleased with Dr. Paul
"Highly recommended… am very pleased with Dr Paul and his staff, especially Yulin who did my stress test." —Seoh Leng Tay, Google Reviews
3. Dr. Angeline Yong, Angeline Yong Dermatology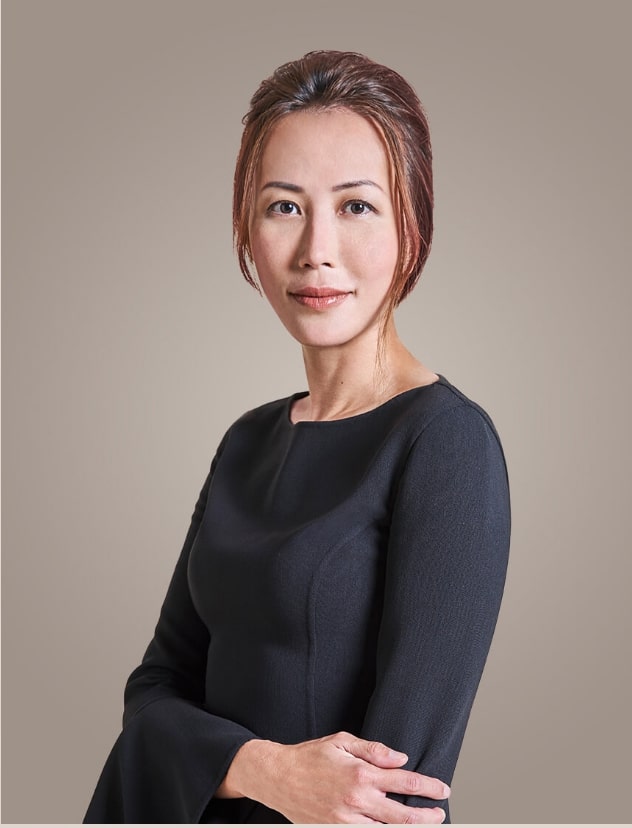 BEST IN
Dermatology
SERVICES
Medical Dermatology, Cosmetic Dermatology, Surgical Dermatology
WEBSITE
https://ayd.com.sg/
ADDRESS
6 Napier Road, #03-02Gleneagles Medical Centre, Singapore 258499
CONTACT DETAILS
+65 6592 1311 |

[email protected]

OPERATING HOURS
Mon to Fri: 8:30 am – 5:30 pm
Sat: 8:30 am – 12:30 pm
For all your skin-related concerns—be they cosmetic or medical—you can have those checked by Dr. Angeline Yong. She tops our list of the best Aviva-accredited dermatologists for a couple of reasons.
For one, she's fully adept at a whole range of clinical procedures including laser surgery, Mohs micrographic surgery for skin cancers, hair transplant surgeries, and more.
On top of her memberships in international medical institutions, she also holds a Masters in Public Health from Harvard University. These qualifications are huge giveaways that she knows what she's doing, and can find the best treatment for your case.
But if you simply want to enhance some facial features, then you can do that too. Her clinic also offers many cosmetic procedures, including fillers, chemical peels, and more.
Of course, procedures for aesthetic purposes are not covered by insurance. So, if you want to avail of any, you'll have to cover it out of your own pocket.
Other than that, we're huge fans of how modern and inviting her clinic is. We think that this would make patients feel more comfortable and less anxious prior to their procedure.
And even if tele-consultations aren't advertised on her online platforms, we've heard from her previous patients that you can also arrange that with her.
While it would've been helpful for many patients to know this from the get-go, we're very glad to know that this flexibility is available.
Wide range of procedures
Specialises in skin surgeries
Modern clinic
Tele-consultations available
No emergency services
No list of other accepted insurance plans
Customer Reviews
Super thorough to address separate concerns
"Dr. Yong and team are amazing. As a new patient they squeezed me in during the same week, and Dr. Yong was super thorough to help address not one, but three separate concerns I had in the initial consultation. The medicine prescribed worked within days, and we also planned for a small procedure that needed to be done a few weeks out. The team knew I preferred to come sooner than my original appointment and remembered to call me back to get me on the calendar sooner. Really appreciate everything you are all doing!!! Also, check out the website and Instagram handle. There's so much more information that she publishes that's very helpful for everyday consumers as well, without pushing any products." —Matt Yoshida, Google Reviews
Helpful, gentle, patient
"Dr Angeline Yong is extremely knowledgeable and professional in her area of expertise. Her handiwork is exceptional when I did a surgery under her and the wound/scars closed up very nicely even though it was a difficult one. Her team is also very helpful, gentle and patient with me throughout. It was a great experience overall and I would recommend her as you will definitely be in good hands! 😊" —Vanessa Yeo, Google Reviews
4. Dr Dave Ong, Kids Clinic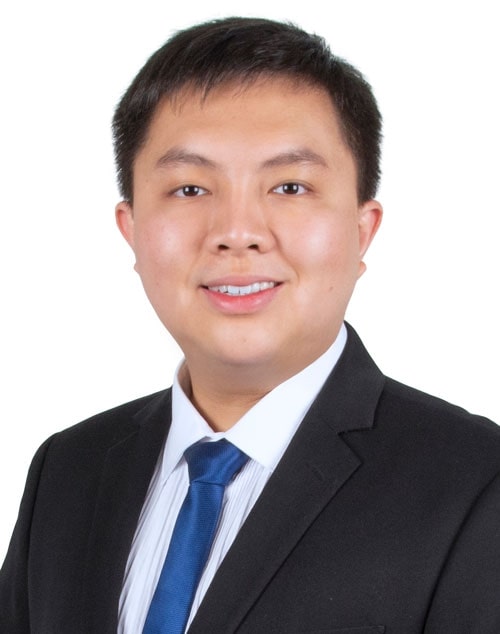 BEST IN
Paediatrics
SERVICES
Newborn Examination, General Paediatrics, Immunisation, Dental Services, Travel Health, Neonatology, Paediatric Plastic Surgery
WEBSITE
https://kidsclinic.sg/
ADDRESS
Kids Clinic @ Punggol, 681 Punggol Drive Oasis Terraces #03-11, Singapore 820681
CONTACT DETAILS
+65 6817 8885 |

[email protected]

OPERATING HOURS
Mon and Wed: 9:00 am – 1:00 pm; 2:00 pm – 4:00 pm; 6:30 pm – 9:00 pm
Tues, Thurs, Sun: 9:00 am – 1:00 pm
Fri: 9:00 am – 1:00 pm; 6:30 pm – 9:00 pm
If you're thinking of switching to a new paediatrician for your child, you might want to look into Kids Clinic's line of doctors. While not all of their paediatricians are accredited by Aviva, we'll save you time from looking for them by mentioning Dr. Dave Ong.
He's the paediatrician in charge of Kids Clinic's Punggol branch, and we've found many reasons he stands out among the rest.
First, he specialises in general paediatrics and neonatal resuscitations for acute emergencies. This means that he is fully equipped to handle newborns who have trouble breathing.
The clinic he operates in also follows a queue management system that prioritises urgent cases, even for walk-ins. Not only that, but Dr. Ong is also available for tele-consultations, which makes him extra special considering that not all kid's clinic doctors offer this service.
Another thing that's worth mentioning is that his clinic hours extend to 9 PM on certain days, making him a great choice for parents who can accompany their kids after working hours.
Compared to his other colleagues, he's one of the few ones who open on Sundays. The only major drawback is the long waiting time on Sundays, which ranges from 2 to 5 hours on average.
The clinic also stops taking patients after a certain time when there are too many patients in the queue. Another downside is the clinic only accepts onsite registrations, which operate on a first-come-first-served basis.
In that case, we still highly recommend setting an appointment for non-urgent cases. This would save you plenty of time from queuing up.
Prioritises urgent cases
Walk-ins and appointments allowed
Long clinic hours on certain days
Open on Sundays
Tele-consultations available
Onsite registrations only
Long waiting times on Sundays
Early cut-off on busy days
Customer Reviews
Fast movement of queue
"This is a very good PD clinic with fast movement of queue and fast service, quick recovery after medications and nasal suction for my child's flu and cough. Never experienced it elsewhere before. Charges are expected for such high level specialist clinics, cannot be directly compared with GP clinics. Team works well together, but it gets very busy most of the time, hence please be understanding to them." —Amilia Koh, Google Reviews
Does not rush appointments
"Dr Dave is an extremely wonderful PD, always leaving his clinic reassured about my little ones health. Extremely knowledgeable and also very friendly. Does not rush appointments which is very important to new parents. His clinic nurses are also very friendly and helpful." —TosyRosy 86, Google Reviews
Honest and provides valuable advice
"Always have a positive experience when we visit Dr Dave for consultation. He is honest and provides valuable advice. He pay close attention to your kids and ensure the necessary will be followed up with. Often, he also will go the extra mile to provide consultation after his working hours. That is a service we as parents value and appreciate. We constantly feel assured under his care. His clinic assistant also deserve commendation for going the extra mile and their friendliness make us feel welcomed. I am glad i select Dr Dave as my family doctor." —Mohammad Syahmirrulazim, Google Reviews
5. Dr. John Chia and Dr. Lynette Ngo, Curie Oncology

BEST IN
Oncology, Gynaecological Cancers
SERVICES
Genomic Tumour-based Tests, Liquid Biopsy, Genetic Testing, Chemotherapy, Cold Cap for Hair Loss, Transarterial Chemo-Embolization (TACE), Selective Internal Radiation Therapy (SIRT), Leutetium-DOTATATE for Neuroendocrine Tumors, Leutetium-PSMA for Prostate Cancer, etc.
WEBSITE
https://curieoncology.com.sg/
ADDRESS
Nearest Location Available Here
CONTACT DETAILS
Check Nearest Location for Contact Details
OPERATING HOURS
Mon to Thurs: 9:00 am – 5:00 pm
Fri to Sat: 9:00 am – 1:00 pm
In the past years, cancer has been a leading cause of death in Singapore. And like most life-threatening health conditions, it's important to choose a doctor who can help you manage your symptoms well, if not to treat them completely.
Whether you've been diagnosed with cancer or know someone who has, Curie Oncology is one of those clinics you can rely on. They have a team of oncologists who specialise in different kinds of cancers, from gastrointestinal to gynaecological conditions.
Of particular note is Dr. John Chia and Dr. Lynette Ngo. While both doctors specialise in gynaecological cancers like ovarian and breast cancers, they're also actively exploring different kinds of cancer treatment and testing technologies through clinical trials.
And we can see that this couldn't be more accurate, seeing how extensive their range of therapies and testing services are.
In fact, they're one of the few clinics that specialise in genomic tumour-based tests, which can help you predict your chances of developing cancer.
Should there be medical emergencies, rest assured that you can also rely on them for that.
We also like the convenience that their tele-consultation services offer to patients who would rather receive advice from the comfort of their home. Standard consultation fees are a bit hefty, so we recommend maximising your Aviva plan to enjoy less rates.
Wide variety of procedures 
Specialises in genetic testing
Accepts a range of insurance plans
Emergency services available
Tele-consultations available
Relatively large team of doctors
Relatively expensive for non-insurance holders
Short weekend hours
Customer Reviews
Willing to help those in need
"Highly recommended! My 5 stars are given to Dr Toh Chee Keong and his helpful nurses in the clinic! My dad who is diagnosed with lung cancer has been seeing Dr Toh since Jan 2018 when he was a senior consultant in NCCS. A great doctor who is always willing to help those in need and always very patient towards my dad and my family. Back in 2017, we were told by another doctor that my dad was only left with 1 year to live but Dr Toh did not give up and we discussed what were the available options including immunotherapy. An amazing doctor who takes great care of my dad all the time and we are truly very grateful towards him. This is the reason why we continue my dad's appointment with him at Curie Oncology. Many thanks Dr Toh for everything that you have done for my dad and my family, we are so fortunate to have known you! All the best you and stay healthy always! Cheers👍🏻👍🏻👍🏻" —Tan Daphne, Google Reviews
Very knowledgeable and experiences
"I went to Dr John Chia for breast cancer treatment. Chemo is a very scary thing to me, but Dr Chia and the friendly staff from Curie Oncology were so patient and professional that the treatment was completed without any problems. Dr Chia explained the process very clearly to me so I knew what to expect. Even for things that I did not know about, he would educate me and pull up medical studies to show me. I felt that he was very knowledgeable and experienced, which greatly increased my confidence. The nurses in the clinic were calm and friendly. I'm very afraid of needles, but they were so professional that I never had a bad experience at all. The whole process felt more like I was going there to take a break rather than receive treatment.
The environment in the clinic was also comfortable, so I don't feel like I'm in a hospital clinic at all. It really helps me to feel better about the whole treatment. During this time, Dr Chia and the nurses also set up a WhatsApp group so that I could ask them questions (such as questions about medicine, side effects, etc.). I think it is amazing that the care extends beyond the clinic.
Now that treatment is over, Dr Chia even provided me with follow up advice on good lifestyle habits." —Fiona Ang, Google Reviews
6. Dr. Poh Beow Kiong, BK Poh Urology Centre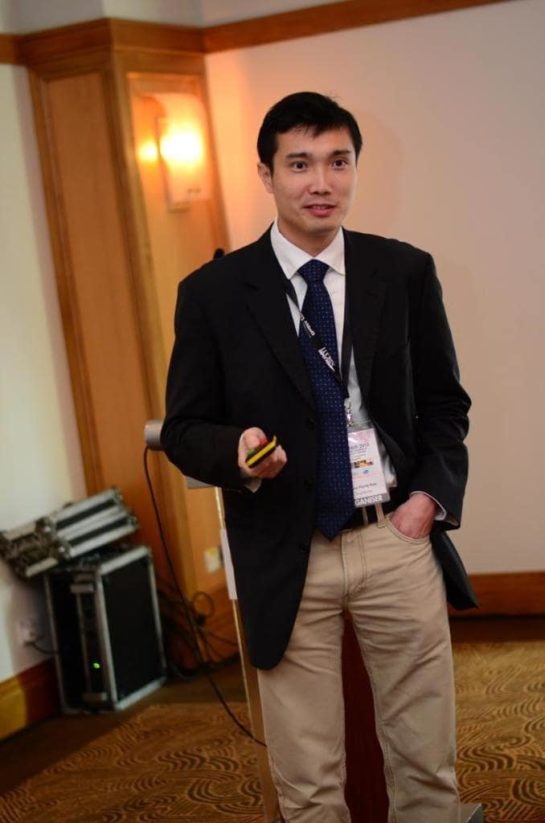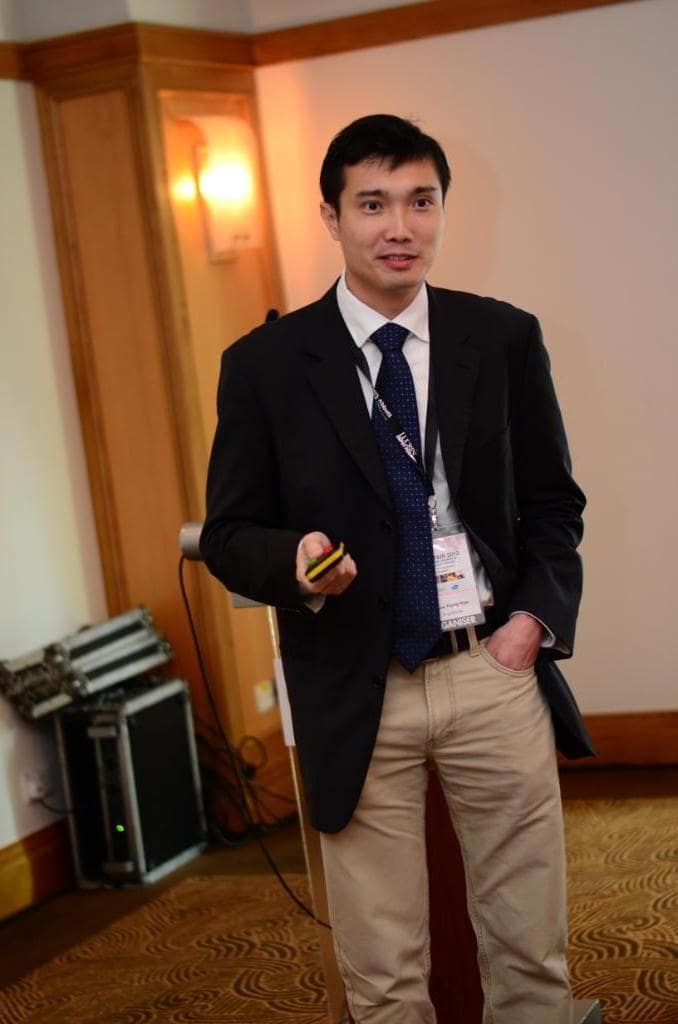 BEST IN
Urology, Men's Health
SERVICES
Diagnosis and Treatment of Prostate Problems, Kidney and Bladder Conditions, etc.
WEBSITE
http://bkpohurology.com/
ADDRESS
6 Napier Road, Gleneagles Medical Centre, #07-18, Singapore 258499
CONTACT DETAILS
+65 6471 1450 or +65 6535 8833 (24-Hour Number) |

[email protected]

OPERATING HOURS
Mon to Fri: 9:00 am to 5:00 pm
Sat: 9:00 am to 1:00 pm
At first glance, BK Poh Urology Centre may seem like your run-of-the-mill clinic but we've found reasons to think otherwise.
Dr. Poh Beow Kiong heads it, offering his vast experience in the field of urology. He treats different urological conditions including bladder stones, prostate diseases, and even fertility problems.
While Dr. Poh is obviously an ideal choice for men, that doesn't mean that he turns female patients away. In fact, he has dealt with many female patients in the past who like him for being a reassuring and professional doctor—and that gets a point in our book!
We love the fact that he also offers emergency services to his patients. We've even heard that he responds to patients even after clinic hours, which tells us that he genuinely cares about his patients.
Perhaps the only thing that's missing is the option to book a tele-consultation. Despite this, we still think that he's one of the best urologists in Singapore.
Wide range of procedures
Emergency services available
Specialises in minimally invasive surgeries
2 locations available
No tele-consultations available
No list of other accepted insurance plans
Customer Reviews
Always patient and professional
"I am lucky and grateful to have Dr. Poh and his surgical team to operate on my renal mass. Dr. Poh is very professional and is very experienced in this field; also a very hardworking doctor. After the surgery, I texted him the next day early in the morning 520am and he responded to me almost immediately, telling me he could come and see me now, just give him like 30 mins…the nurse in the ward also commented that Dr. Poh is the earliest Doctor to make his rounds with his patients; she has not seen a Doctor who makes his rounds as early as Dr. Poh. Besides Dr. Poh, his clinic staffs are also very helpful especially Connie, she is always patient and professional in answering any of our queries. Thank you Dr Poh and his wonderful team!" —Alvin Lee, Google Reviews
Careful and meticulous
"My Dad was diagnosed with prostate cancer in Feb this year. The entire family was extremely worried and we all showed up for the various consultancies that were scheduled. Dr Tan was very professional, careful and meticulous from consultancy to surgery and post surgery. No question was too insignificant to be answered and Dr Tan addressed every question patiently and in great detail. We felt like my dad was in good hands throughout the process and is on the road to complete recovery. We are grateful to have Dr Tan and his nurses, Jasmine, Elly and Charlotte go through this with our family." —Joyce Chen, Google Reviews
7. Dr. Elisa Koh, Elisah Koh Clinic & Surgery for Women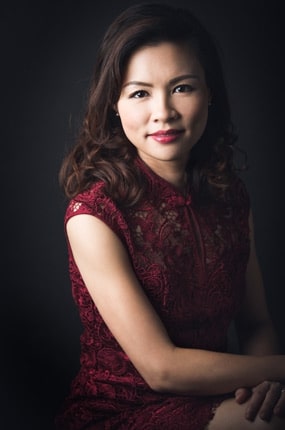 BEST IN
Obstetrics and Gynaecology
SERVICES
Pelvic Scan, General Health Screening, Pre-marital Screening, Pap Smears, Colposcopy and Biopsy, HPV Testing, Contraception Advice, Early Dating Scans, Routine Antenatal Care, Screening for Fetal Conditions, Cord Blood Collection/Donation, Etc.
WEBSITE
https://www.elisakohclinic.com/
ADDRESS
Mount Elizabeth Novena Specialist Centre,38 Irrawaddy Road#06-27, Singapore 329563
CONTACT DETAILS
+65 6334 1696 |

[email protected]

OPERATING HOURS
Mon to Fri: 9:00 am – 5:00 pm
Sat: 9:00 am – 1:00 pm
For future mums who are looking for a new obstetrician, you can add Dr. Elisah Koh to your list of choices to consider. She offers a comprehensive range of antenatal services from early dating scans to routine check-ups.
She's accredited to deliver babies in a number of private hospitals including Mount E, Mount Alvernia, Gleneagles, and Thomson Medical.
We like the fact that her staff members can arrange hospital tours for patients, so they can select the best one according to their needs and budget.
In addition to delivering babies, Dr. Koh also has a keen interest in the prevention and treatment of gynaecological cancers. Beyond consultation services, she also offers a number of screening tests such as pelvic scans, pap smears, colposcopy, and more.
Unfortunately, we've heard from some patients that waiting times can be a bit long, even for those with appointments. Together with the lack of tele-consultation options, this can be a drawback for busy working mums.
Still, you can always call her should an emergency arise, seeing that she's quite quick to respond in such cases.
Wide range of services
Accredited to deliver in several hospitals
Emergency services available
Hospital tours available upon request
Reported long waiting times
No tele-consultations available
Customer Reviews
Very clear explanations
"Dr Elisa was very professional and her explanations were very clear. I had forgotten to take my referral letter back with me and the administrative staff were so kind to mail it back to me, saving me a trip. Great crew of medical staff. Thank you!!"
Most understanding in responding to an emergency
"Dr Elisa Koh has been most understanding in responding to an emergency situation. My fiance was experiencing exceptional lower abdomenial pains in the middle of the night. We suspected it could be due to the cyst identified from the scans earlier. Dr Koh arrived within 30 mins and told us that the surgery could not wait any longer. Due to the size of the cyst, the ovaries may be damaged. In short, Dr Elisa managed to save my fiance's ovaries by choosing to stick with the key hole procedure. An open surgery (which is shorter and easier), would've left a deep long scar right under her belly." —Hu Shanxiong, Google Reviews
FAQs about Aviva Panel Doctors
More Resources for Those Seeking Doctors in SG