The 5 Best Antivirus for Android in Singapore
Given how often we connect our mobile phones to the Web, not a day goes by that we don't face some sort of cyberthreat. Therefore, you should always protect your device with the best antivirus for Android in Singapore!
However, with all of the cybersecurity options that you can choose from, how will you know if you've installed the right one?
That's why we're here to give you the best antivirus for Android in Singapore! We've carefully selected the following based on encryption quality, accessibility, optimisation features, and more… so you can be sure that your device is fully shielded with the best cybersecurity protection.
1. Norton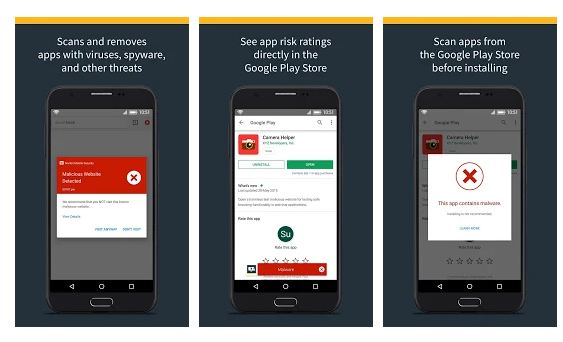 Norton features award-winning and advanced mobile security protection that can detect unsecured Wi-Fi, has improved anti-theft features, and many more. You can view a detailed privacy report so you can be sure where your personal data is stored when going online.
To keep you from installing harmful third-party apps that may contain malware, it has an App Advisor feature where you can see all the information that you must know such as privacy issues, data usage, ads, etc.
Highlights
Anti-theft feature
Inclusive privacy report
Customer Reviews
Mobile users were satisfied with the overall features of Norton and mentioned absolute security for lost or stolen devices. That's why it's known to be one of the best antivirus for Android in Singapore.
A user wrote this feedback:
"I've had Norton protecting my laptop for several years with good results. When I got a strange message on my phone about my personal information, I decided to add my phone to my Norton account. I hadn't done so because I thought it would cause a lot of extra steps to access my phone. It has been great, works in the background and checks the phone and wi fi daily for malware. I am very satisfied. I will renew shortly."
2. Bitdefender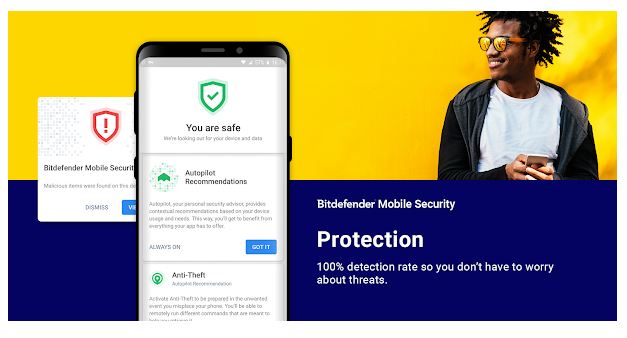 With Bitdefender, you can remotely locate your phone in case it goes missing and lock and wipe your device to prevent data loss. You can also receive a notification when your email account has been accessed by someone else.
It also offers a secured VPN and app lock for further protection. If you're wondering if it can affect your system's performance, there's no need to worry because it'll go on autopilot mode, making sure that it won't slow down your device.
Highlights
On-demand and on-install scan
Secured VPN
Customer Reviews
Bitdefender has gained positive feedback from the users, who say that it's truly light yet strong enough to protect their devices. Here's a review from one of the users:
"Incredible root system security features that can be used for security purposes for your phone. And a app locker that is very consistent throughout this process. Great development is the virus and malware detection system that is. Bitdefender….that's huge and Intelligence friendly people… user friendly interface with this app…. Thank you. Byte. by. Byte."
3. Avira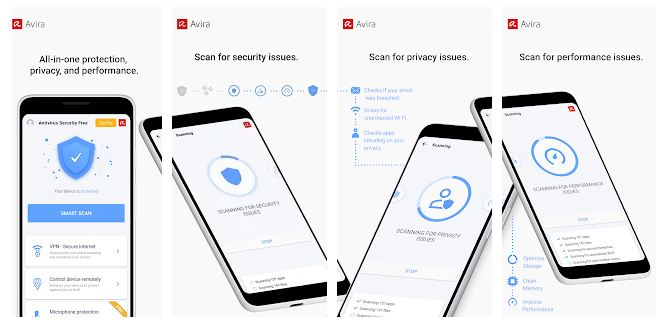 Avira offers a full range of security protection with its enhanced network scanner that can detect and scan all smart devices connected on your home network. That means every account and all online activities will be protected against cybercrimes.
You can also rely on its on-demand malware scan as well as optimise your system's performance, memory, and storage. With these features, it's indeed one of the best antivirus for Android in Singapore.
Highlights
App lock
Camera and microphone protection
System optimisation
4. Kaspersky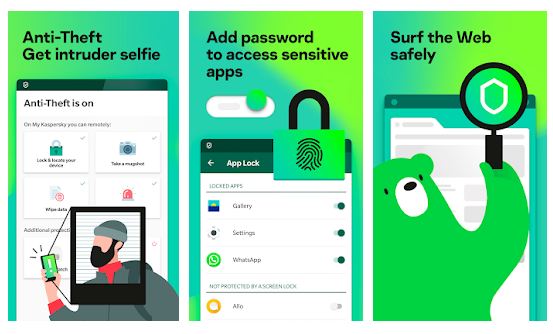 Kaspersky provides anti-theft tools that completely block suspicious apps, files, and websites. It can also prevent spyware that can monitor your personal information through calls and texts.
It features a user-friendly interface so you can easily manage the security functions and be up to date. With its well-designed and highly functional system, many users have claimed it to be the best antivirus for Android in Singapore.
Highlights
Anti-phishing feature
Applock feature
Customer Reviews
Users have been complimenting the features of Kaspersky, saying that their device has completely become virus-free ever since they used the app. Here's a review from a user:
"Never had a problem with this application, it has picked up many trojans, malware, dodgy websites best anti virus app I have ever had, runs in the background smoothly, does not keep showing annoying pop ups, top knotch I have had it for 5 years now good price for the level of protection it provides."
5. McAfee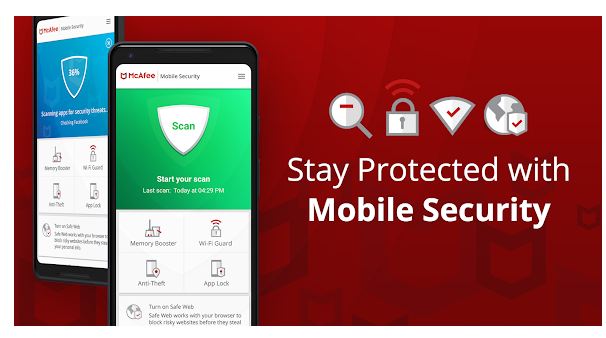 McAfee features award-winning security solutions that allow you to browse and shop safely. Any unauthorised access can be detected immediately and the thief's identity can be captured through CaptureCam.
You can have control access on every app installed on your phone so you know which information you'd like to share or keep. This competent range of features is the reason why McAfee is one of the best antivirus for Android in Singapore.
Highlights
Lock and wipe features
System's optimisation features
And that's the end of our list of the best Antivirus for Android in Singapore! Have you already decided which one you'd like to install? If you have, tell us all about it as we'd like to know more about its features.
And for more options, you may see these best free antivirus in Singapore! These selections are compatible with all devices, so you should be able to find some good choices there too.