The Top 9 Clinics for the Best Allergy Test in Singapore
Do you have frequent allergies but can't pinpoint what's causing them? If so, you should definitely drop by the top clinics with the best allergy tests in Singapore to learn what's causing your allergies.
Since there are a lot of allergy test clinics on the island, we narrowed them down to the ones worth checking out. We made sure to include clinics that offer reasonable rates on top of reliable allergy testing.
So, without further ado, here's our list of the clinics that do the best allergy tests in Singapore!
(Note: This list is in no particular order.)
DB Medical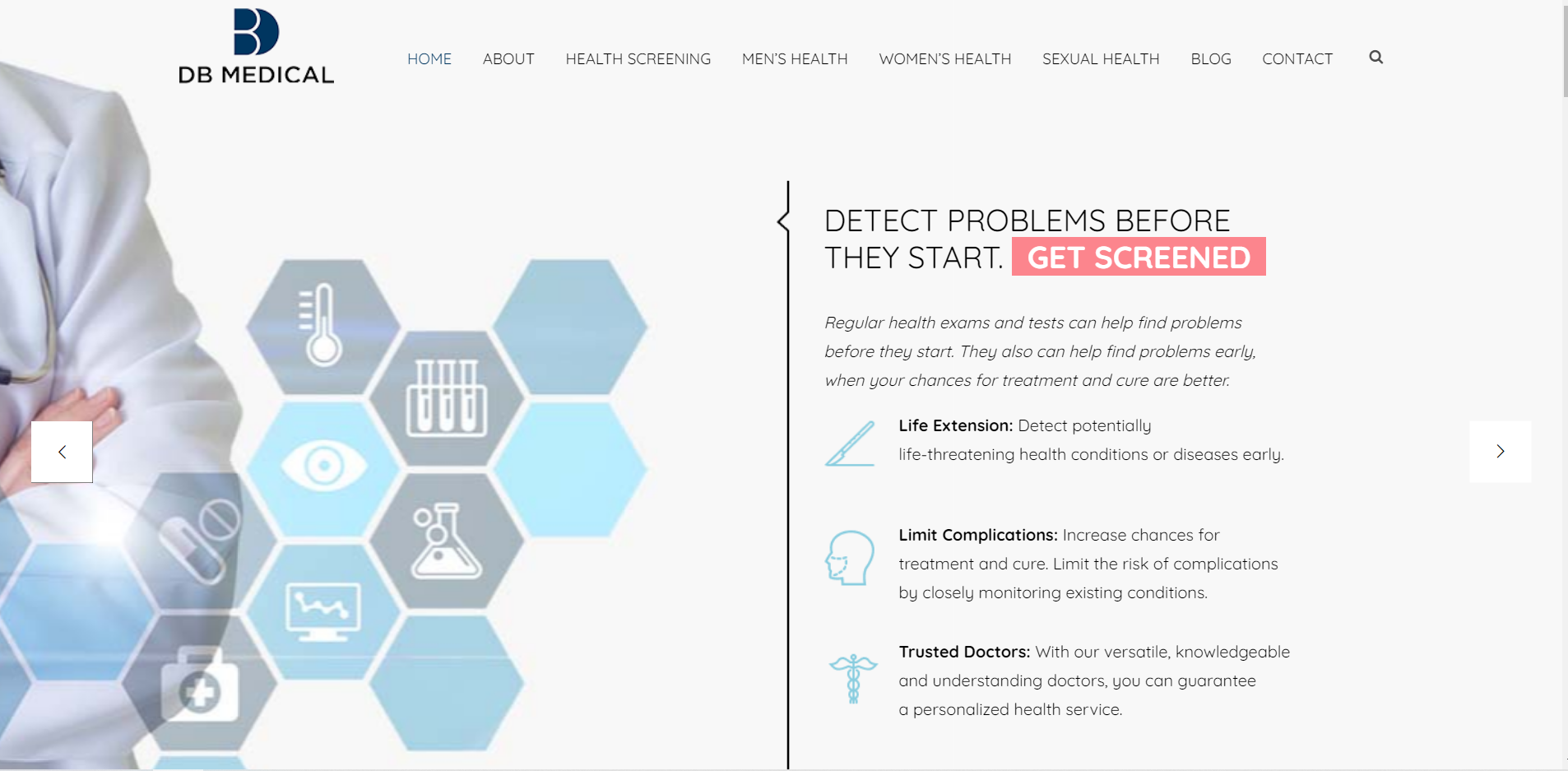 Dr Khoo Yee Xuen of DB Medical obtained her Bachelor of Medicine (BM) and Bachelor of Medical Science (Bmedsci) from the University of Southampton, United Kingdom in 2012. She holds a distinction for postgraduate study in Practical Dermatology conferred by the University of Cardiff, United Kingdom. She is in the midst of completing her Master in Practical Dermatology (Msc Derm) with University Cardiff. She is currently undertaking research studies and write-ups on immunobullous conditions, skin malignancies and venereology conditions.
She has worked with the National Health Services (NHS) UK before returning to Singapore for training. Over the years, she has rotated through a broad area of expertise ranging from Dermatology, Rheumatology and Allergy, Internal Medicine, General Surgery, Primary Care Medicine and Health-Screening.
She was a trainee doctor in Tan Tock Seng Hospital for Rheumatology and Allergy posting. Understanding the common relation between allergy and skin, she then embarked on training in various Dermatology departments in Singapore including National Skin Centre, Singapore General Hospital, Changi General Hospital, and Department of Sexually Transmitted Infections Control (DSC).
Highlights
Dr Khoo is competent with various Dermatology procedures
Believes in empowering patients with preventive medicine and health screening
Wishes to provide a one-stop individualized holistic men and women healthcare services focusing on both internal and external wellbeing
Dr. Dennis Chua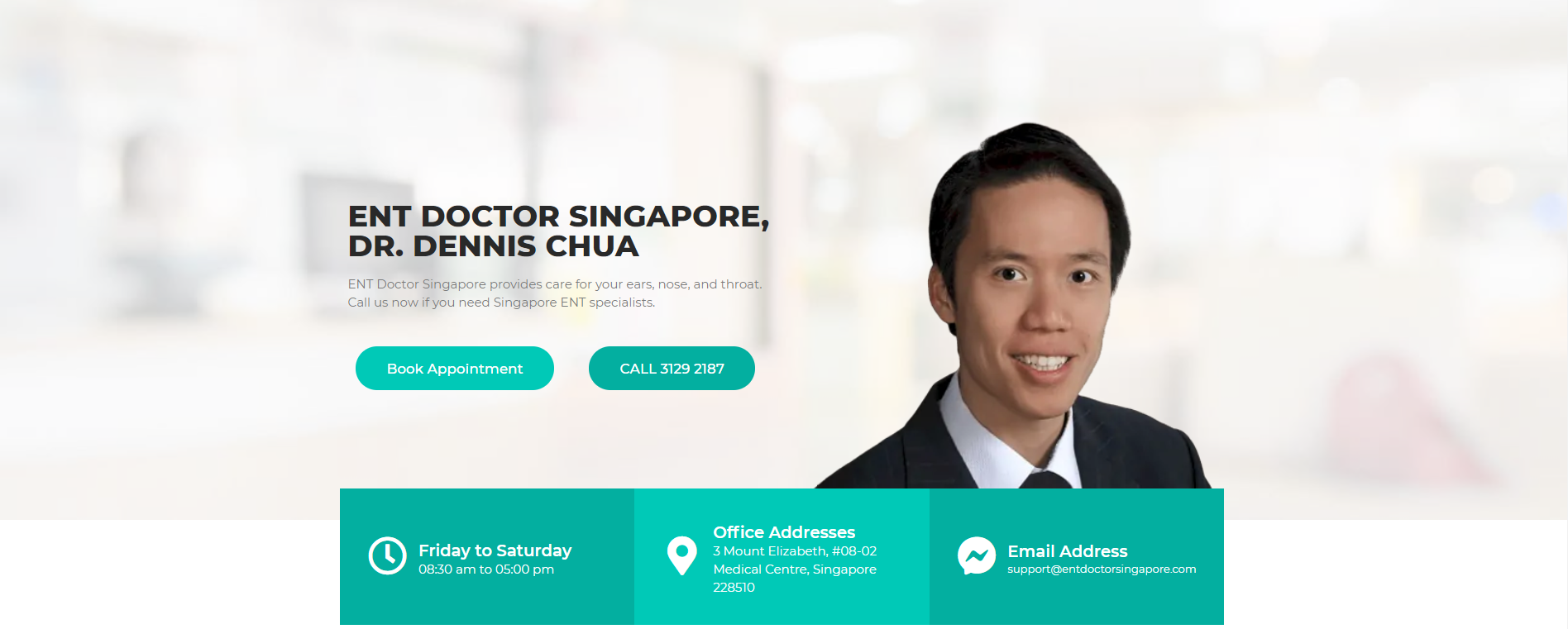 BEST FOR
ENT Specialists
SERVICES
Treatments for Sleep Disorders
Treatments for Head, Neck, and Thyroid Problems
Treatments for Voice and Throat Concerns
Facial Plastics
Treatments for Nose, Sinuses, and Allergies
Treatments for Ear Problems
WEBSITE
https://www.entdoctorsingapore.com/
ADDRESS
3 Mount Elizabeth, #08-02 Medical Centre, Singapore 228510
CONTACT DETAILS
+65 6432 8230 | [email protected]
OPERATING HOURS
Friday to Saturday
08:30 am to 05:00 pm
If you are looking for a full-service ENT clinic, then ENT Doctor Singapore might be the one for you. The clinic is led by ENT specialist Dr. Dennis Y. Chua, an ENT (Ear, Nose, and Throat) surgeon with a subspecialty in Facial Plastics & Reconstructive Surgery.
Sometimes we feel various problems that concerns our ears, nose and throat, but because it doesn't hurt much, we tend to overlook it– resulting in the problem getting worse. This is the wrong mindset. The moment you feel something that is not good with your body, especially the ears, nose and throat, you should get it checked up immediately in an ENT Clinic for more accurate results.
ENT Doctor Singapore offers numerous services that mainly focus on the ears, nose and throat problems, so it is ensured that your check ups are more accurate. With their services, you'll never have to worry for your health, for they will take care of you.
Highlights
Professional
Courteous Reception
Informative
Holistic Care and Approach
Specialized Treatments
Provides Comfort and Convenience
Dr. Tan & Partners Clinic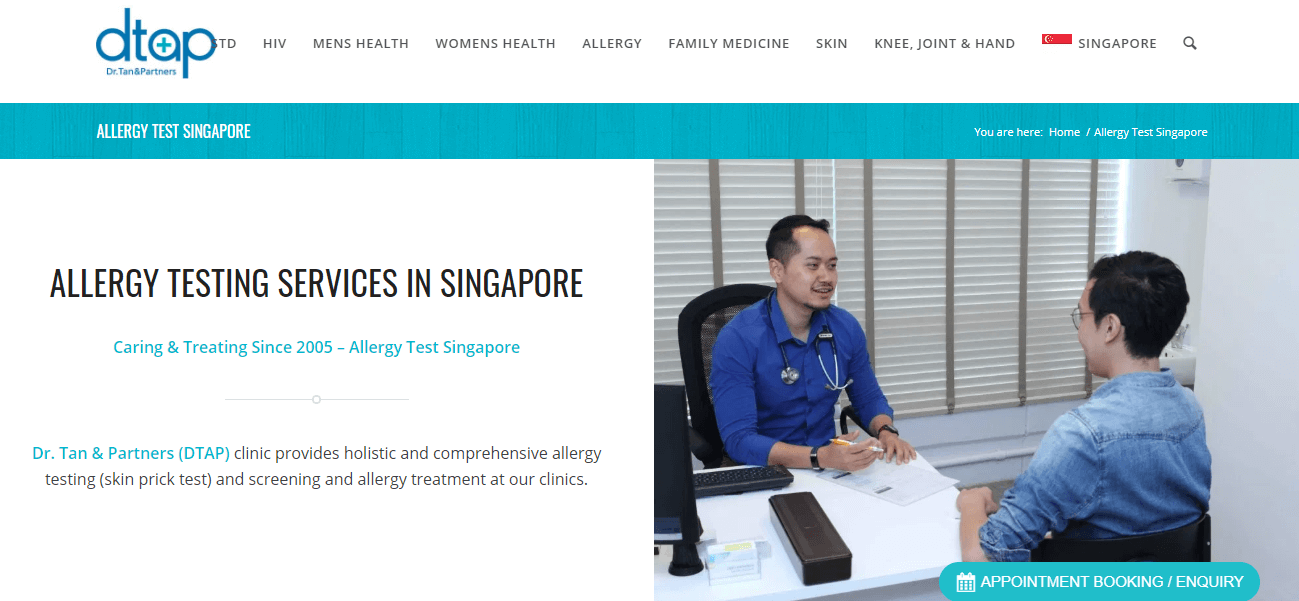 | | |
| --- | --- |
| BEST FOR | Comprehensive Testing |
| SERVICES | Single Allergy Test, Food Allergy Test, Seafood Allergy Test, Allergy Test for Children, and Animals and Insects Allergy Test |
| WEBSITE | https://www.dtapclinic.com/allergy-testing/ |
| ADDRESS | 20 Cecil St, #02-01 PLUS, Singapore 049705 |
| CONTACT DETAILS | +65 6962 7144 |
| OPERATING HOURS | Monday – Friday, 8:00 AM – 5:00 PM |
Dr. Tan and Partners is a medical clinic that runs a variety of tests, one of which is allergy testing. It also conducts HIV testing, STD testing, Premarital Screening, Mental Health Check-ups, and a whole lot more.
What's more, it's also been in operation since 2005, making it one of oldest clinics that run a variety of medical tests. It prides itself on being a clinic that specialises in safe, holistic, and comprehensive allergy tests.
In terms of allergy testing, it's regarded as one of the top clinics for allergy tests in Singapore — thanks to its long lists of allergy tests. Some of these allergy tests include food allergy tests, seafood allergy tests, animals and insects allergy tests, and many more.
Highlights
15 years of experience
Painless allergy tests
Holistic approach
Singapore General Hospital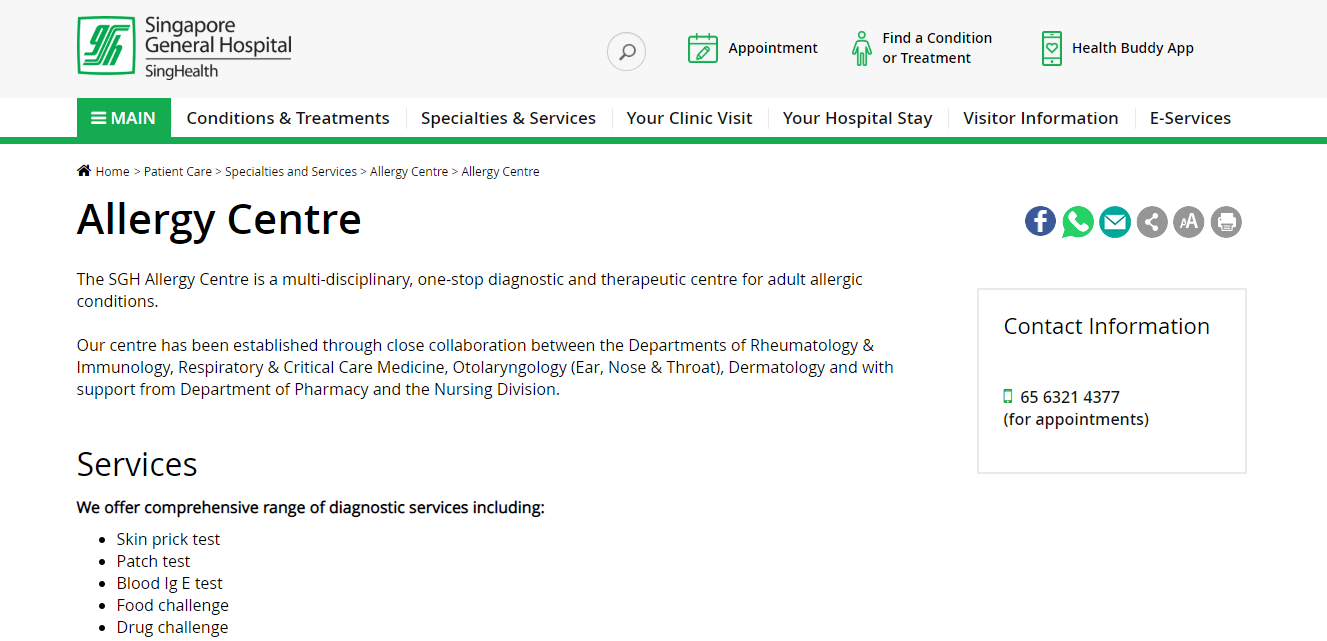 If you're looking for the best allergy tests in Singapore for adults, then look no further than Singapore General Hospital. It's no surprise that SGH is among the the top options for allergy testing in Singapore given that's always been consistent with providing quality healthcare to everyone on the island.
It houses an allergy centre that stands as a one-stop diagnostic and therapy centre for adult allergies. Some of the tests it undertakes include skin prick tests, food allergy tests, drug allergy tests, & patch tests, among others.
For more accurate results, SGH's allergy centre collaborates closely with the different departments like immunology, rheumatology, respiratory medicine, and dermatology.
What's more, it also offers consultation for conditions such as skin allergies, allergic rhinitis, and even asthma.
Highlights
Safe testing
Long list of allergy tests
Multi-disciplinary approach
Dr Annabelle Leong ENT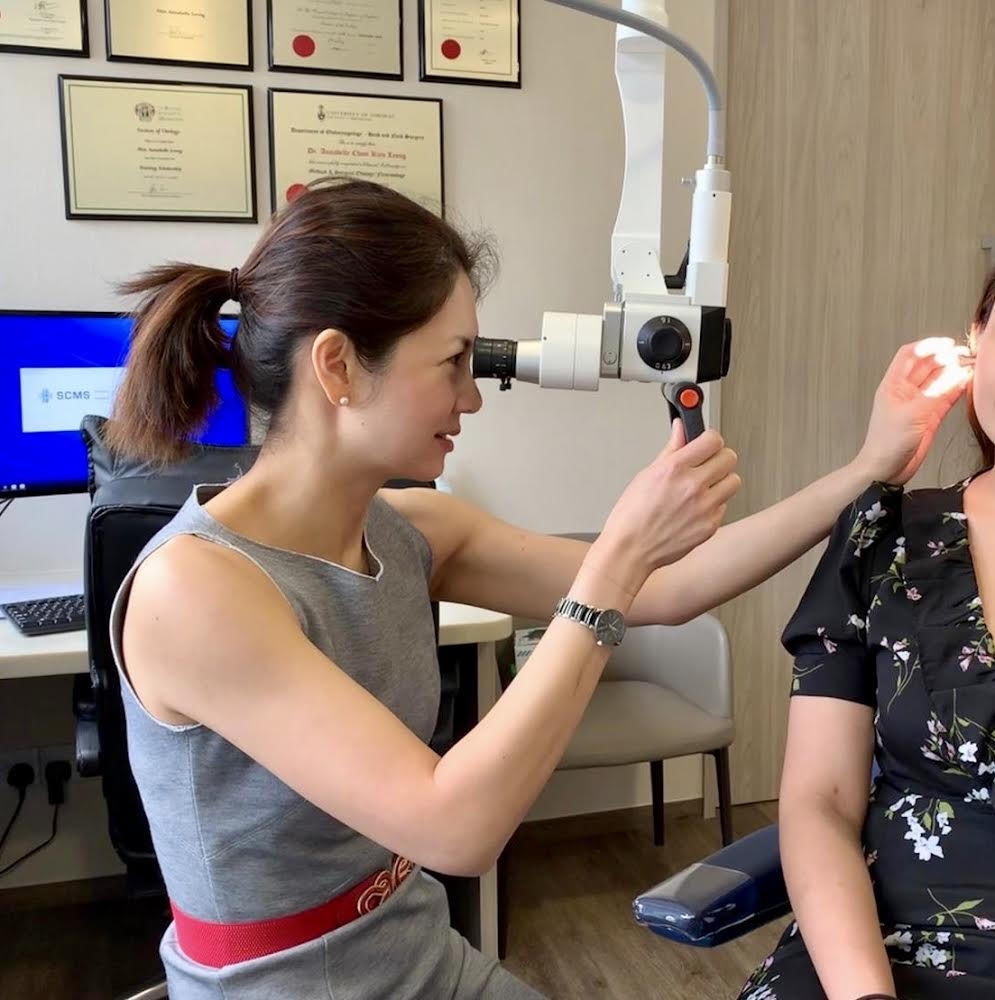 BEST FOR

Full range ENT Treatments

SERVICES

Allergy, Sleep and Snoring, Nose and Sinus, Children's ENT, Dizziness and Imbalance, Throat and Voice, Head and Neck

WEBSITE

https://www.drannabelle.com/blog/blocked-and-runny-nose-allergy/

ADDRESS

Mount Elizabeth Novena Hospital #07-46/47 Singapore 329563

Gleneagles Hospital #03-41/42 Singapore 258500

CONTACT DETAILS

(65) 6710 7522/(65) 6251 6332 |
Dr Annabelle Leong ENT is an Otolaryngologist that caters to both adults and children. Both of the clinics in Mount Elizabeth and Gleneagles offer an extensive range of ENT treatments, addressing various conditions such as Allergies, Sleep and Snoring, Allergy (Sensitive nose), Nose and Sinus, Children's ENT, Ear and Hearing, and etc.
For their allergy testing procedures, they first identify the trigger or the allergen that caused the reaction. This is done through either skin or blood tests. The former typically screens only 8-10 allergens while the latter can detect up to 46.
Highlights
Accurate testing

Comprehensive procedures and treatments

ENT is a recipient of the Royal Society of Medicine (RSM) National Temporal Bone Prize 
Innovative Diagnostics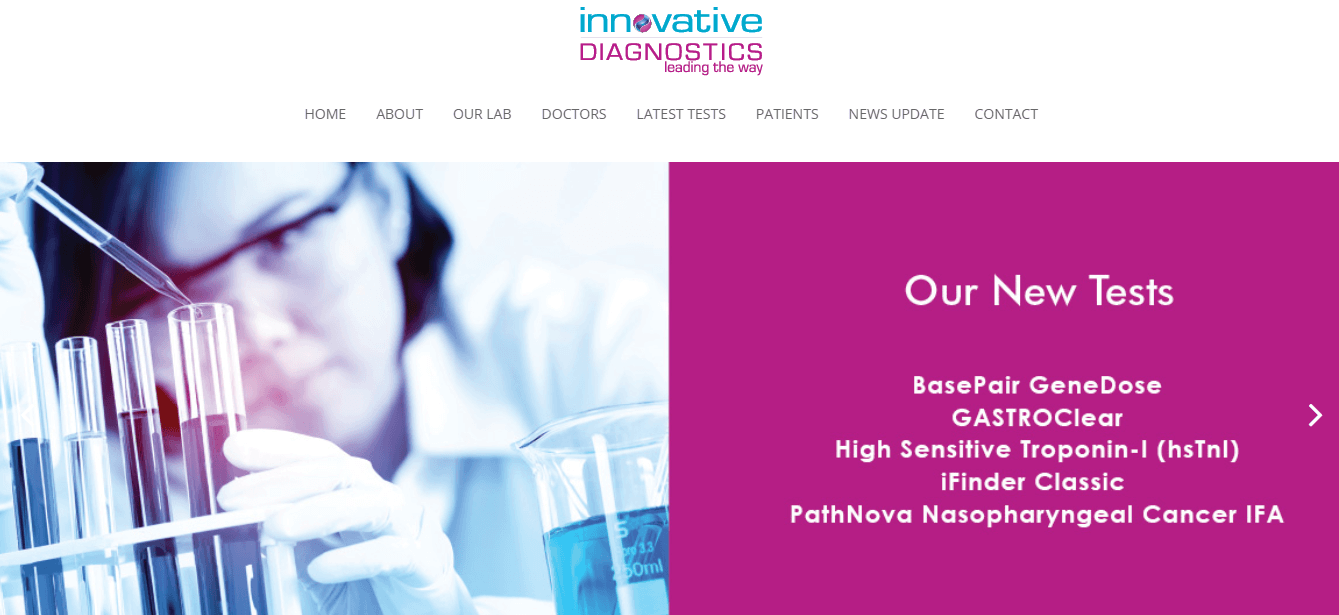 | | |
| --- | --- |
| BEST FOR  | Quality Assurance and Testing |
| SERVICES | Allergy Tests, Biochemistry, Immunology, Serology, Microbiology, Molecular Diagnostics, Industrial Toxicology, |
| WEBSITE | http://www.innovativelab.com.sg/ |
| ADDRESS | Level 5-01 to 5-07 15 Jalan Kilang Barat Singapore 159357 |
| CONTACT DETAILS | 6235 6950 |
| OPERATING HOURS | Monday – Friday, 8:30 AM – 5:30 PM |
Innovative Diagnostics isn't really a clinic, but rather a diagnostics laboratory. It runs a series of laboratory services such as biochemistry, haematology, genomics, immunology, and of course, allergy testing.
In terms of its allergy testing, it has some of the top services given its advanced equipment used in conducting such tests. Innovative Diagnostics promises to use only the most efficient and effective equipment to ensure that every result is accurate.
Highlights
Laboratory services
Most advanced medical equipment
Certified Medical Diagnostics Pte Ltd

BEST FOR

IgG food allergy testing

SERVICES

Food Allergen Tests

WEBSITE

http://imupro.sg/

ADDRESS
60 Paya Lebar #12-36, Paya Lebar Square, Singapore 409051
CONTACT DETAILS

Contact: +65 9745 1603

Email: [email protected]
Certified Medical Diagnostics Pte Ltd in partnership with ImuPro offers food allergy testing. They provide the latest and reliable allergy testing procedures to make sure that they come up with the most accurate results.
Their allergy testing is categorized into different types: 22 food allergens test; 44 food allergens test; 90 food allergens test; and 270 food allergens test.
You can also get quick results by using their Quick Check feature through their website. This, however, is not a substitute for medical advice from a trained health professional.
Highlights
Easy to access

Comprehensive tests and analysis

Personalized solutions
Dr Gan Eng Cern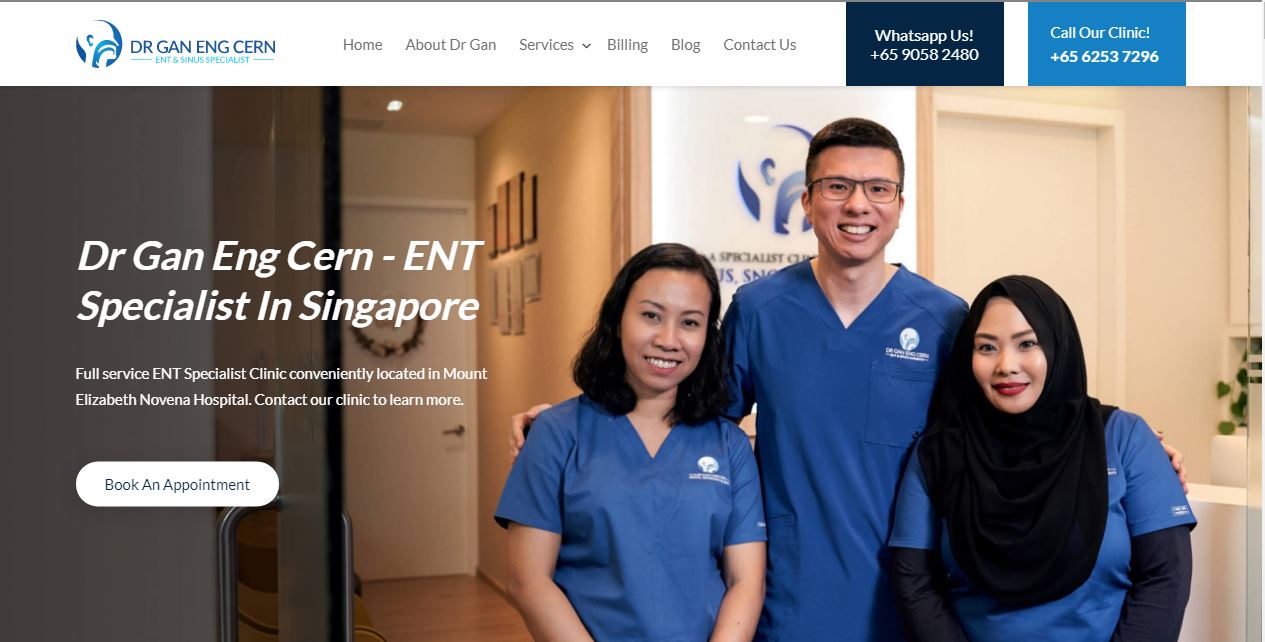 BEST FOR

Comprehensive ENT Services

SERVICES

https://www.drganent.com/services/

WEBSITE

https://www.drganent.com/

ADDRESS

A Specialist Clinic for Sinus, Snoring & ENT

38 Irrawaddy Road #08-45

Mount Elizabeth Novena Specialist Centre

Singapore 329563

CONTACT DETAILS

(65) 6253 7296/Whatsapp: (65) 9058 2480

OPERATING HOURS

Mon – Fri

9:00 am – 5:00 pm

Sat

8:30 am – 12:00 pm
Dr Gan Eng Cern is a full service ENT specialist clinic offering a wide spectrum of ENT care and treatments for both children and adults. Their in-house specialist, Dr. Gan himself is an award-winning ENT surgeon specializing in Otorhinolaryngology – Head & Neck Surgery and sub specializing in Rhinology and Endoscopic Skull Base Surgery.
One of the concerns that the clinic addresses is allergy testing. Through their advanced ENT equipment & fully equipped facility, they are able to provide their patients with reliable and accurate treatments and procedures.
To help ease their clients' financial burden, they also drafted various financial options available for their patients to ensure that they are able to receive the most optimal treatment and care.
Highlights
Extensive range of ENT services

Award-winning specialist

State-of-the-facility
The Health Advisory Clinic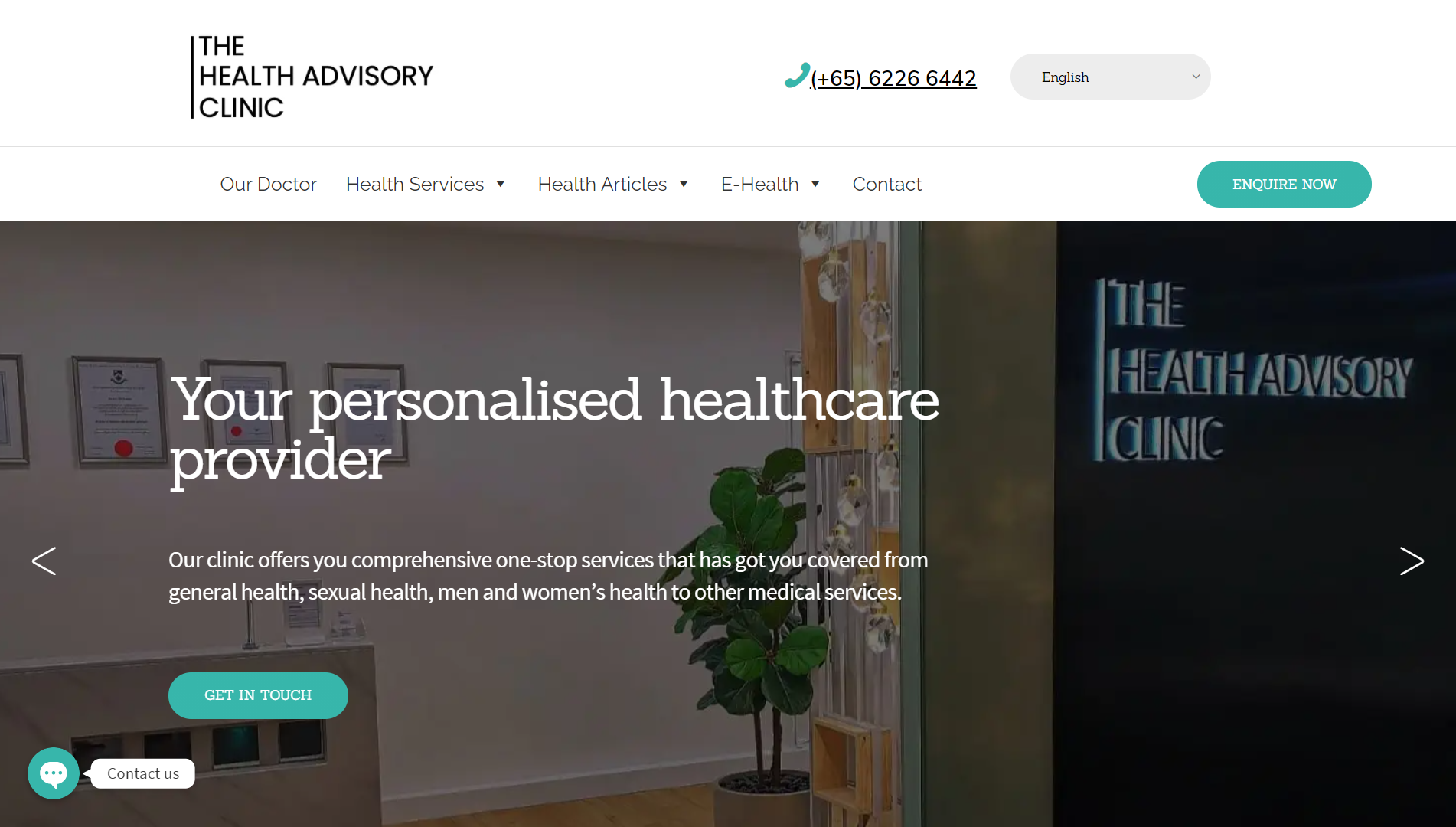 BEST FOR
One-stop Healthcare Services
SERVICES
Erectile Dysfunction
Low Testosterone
Male Cancer Screening
Male Fertility Testing
Premature Ejaculation
Breast Cancer Screening
Cervical Cancer Screening And Prevention
Pre-Conception Screening
Contraception
Female Infertility Screening
Menstrual Disorder
Ovarian Cancer Screening
Vaginal Infections
HIV PEP
HIV PrEP
HIV Testing
STD Testing
STD Treatments
Allergy Testing
Cancer Screening
Weight Loss Treatment
General Health Screening
Health Screening Packages
Vaccinations
WEBSITE
https://healthclinicgroup.com
ADDRESS
1 Raffles place #04-49
Singapore, 048616
CONTACT DETAILS

(+65) 6226 6442

(+65) 9886 6442

OPERATING HOURS
Mon – Fri : 0900 – 1800
Saturday : 0900 – 1400
Sunday & PH : Closed
The Health Advisory Clinic aims to provide services that can meet a wide range of medical needs. Their treatments mainly involve men's health, women's health, sexual health, and preventive health.
Their certified doctors are equipped with the latest essential services, from laboratory testing to imaging. With their help, any medical concern you may have can easily be addressed and resolved.
Highlights
Comprehensive services
Accommodates a wide range of medical needs
Convenient location
Individualised healthcare
And with that, we conclude our list of the places offering the best allergy tests in Singapore. With these clinics, you will be able to put a name to what's been causing your allergies.
If you know other clinics with the best allergy tests in Singapore, don't hesitate to share their names with us and we'll check if we can add them to our list.
And if after doing an allergy test you find out that your allergy is connected to your respiratory system, we highly recommend that you seek another opinion from the best respiratory specialists in Singapore. It's crucial to consult with them immediately to prevent further damage to your respiratory system.